Certain circumstances in life may prevent individuals from being able to work as they wish. Whether it is being laid off from work, taking time off to be with a newborn baby, or having injuries or illness, these could all be factors as to why a person may not be able to work as they wish.
When this happens, they could lose access to their much-needed source of income, something they are likely relying on for their daily needs and sustenance. This is where Employment Insurance benefits come in.
As an unemployment insurance program in Canada, Empoyment Insurance allows individuals to get access to temporary financial assistance. For those in need of this initiative, make sure to read through this article to learn how to apply for the said program.
What Is Employment Insurance Benefits?
What You Can Get From This Program
Applying for Employment Insurance Benefits
What You Need to Do After Applying
Things to Remember While on Employment Insurance
What Is Employment Insurance Benefits?
Employment Insurance (EI) is a type of government benefit program that provides financial assistance to Canadians who are currently unemployed despite being in the labor force.
Employment Insurance benefits, by extension, are the monetary compensation that provides these individuals with financial relief during this time. There are regular benefits, special benefits, maternity, and parental benefits, sickness benefits, and compassionate care benefits under the program.
Who Are These Benefits For?
The Employment Insurance program is offered to unemployed individuals who have lost access to their jobs for a variety of reasons. These include losing out on work and its corresponding opportunities due to an illness or injury, as well as those who have been terminated from work.
Moreover, the program also extends its coverage to parents, such as pregnant mothers, those who have recently given birth, and those who are providing care to newborns or critically ill people.
Apart from this, the government of Canada has also considered special circumstances to be included in this program, particularly those that are involved in seasonal work such as tourism, fishing, or forestry.
What You Can Get From This Program
One of the benefits that Employment Insurance offers is that it provides individuals in need with access to temporary income insurance. This supplements or replaces the income they have lost from work. What's more, it's worth noting that the program extends this assistance to people coming from all walks of life.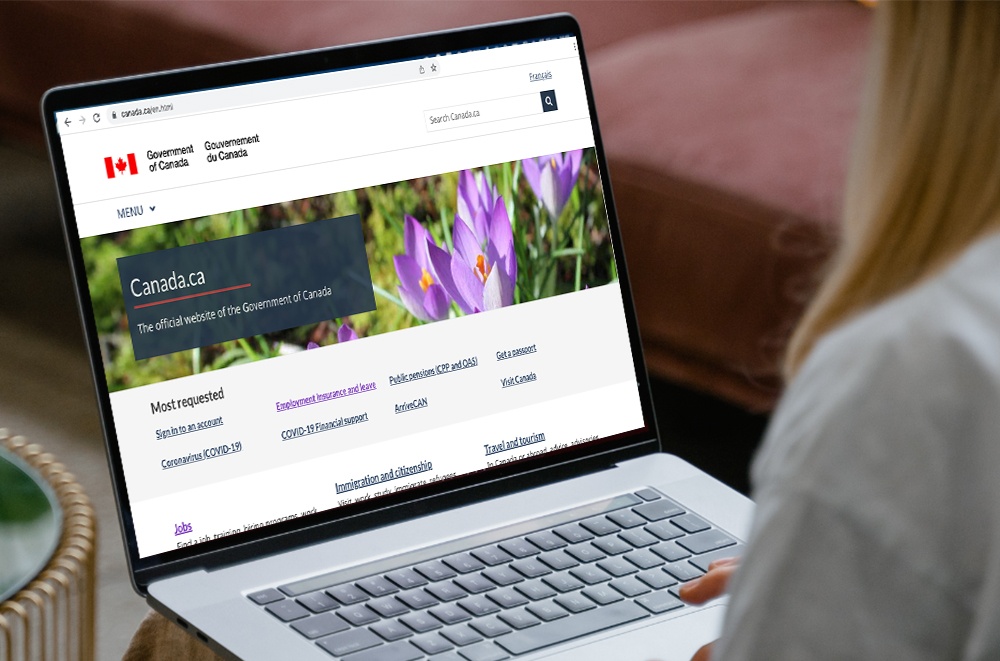 The main benefit behind the Employment Insurance program is purely monetary. To be clear, beneficiaries who are under the said program are entitled to 50 cents of their Employment Insurance benefits for every dollar that they earn. This can change depending on their circumstance.
Eligible persons can get up to 90% of their weekly insurable earnings to help determine and calculate the amount they can get under the program, particularly if they are working during this time. Bear in mind that any excess from the 90% will be taken off from the benefits given.
Those who are sick can receive up to 55% of their earnings or up to $638 a week for up to 15 weeks in total. Maternity benefits will likewise grant beneficiaries with the same rate, as well as those whose situations revolve around caregiving. The same amount is extended to self-employed individuals.
Getting Into the Details
The only difference when it comes to caregiving is that the maximum payable weeks vary. Caring for critically ill or injured persons over 18 can last up to 15 weeks, while those younger than this can get payable timelines of up to 35 weeks. Compassionate care coverage will be given up to 26 weeks. Parental benefits can slightly differ depending on the chosen benefit package.
Beneficiaries who choose the standard parental option, with up to 40 weeks shared between parents, can get up to $638 per week or 55% of their rate. On the other hand, parents who opt for the extended parental option, one which can give up to 69 shared weeks between parents, with the other not receiving more than 61 weeks of benefits, are entitled to receive a benefit rate of 33% or up to $383 per week.
Those in the fishing industry will get Employment Insurance benefits based on their earnings instead of the insurable hours of employment. This is because their respective industry is recognized as one that falls under seasonal work.
Applying for Employment Insurance Benefits
Those interested in applying for Employment Insurance benefits should make sure that they are qualified for the program. Submissions for requirements can be made online or by phone. The government will assess applications and approve those that are eligible for benefits.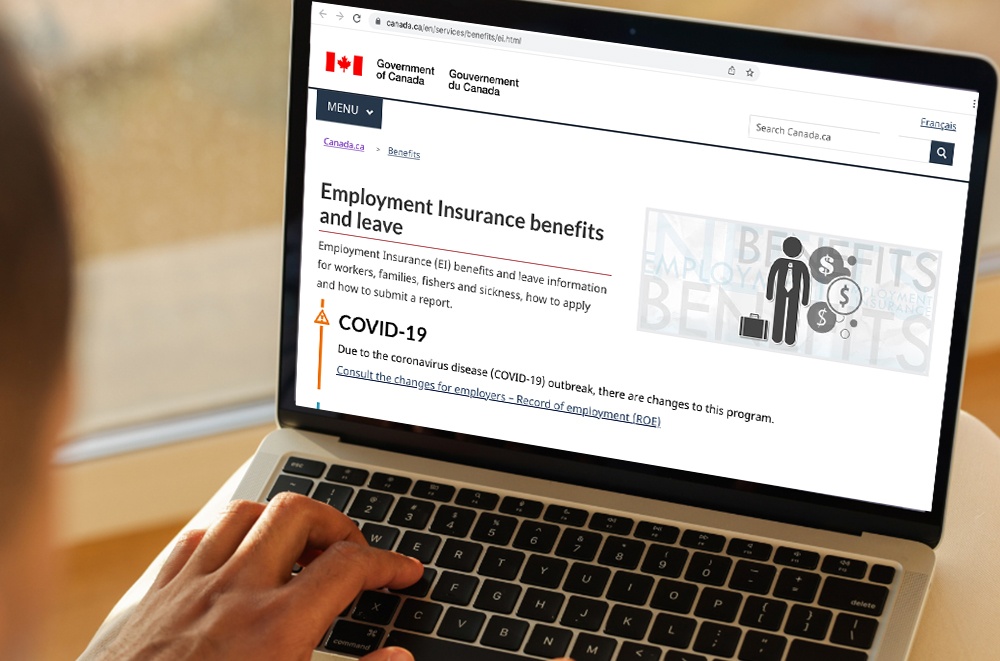 Those wanting to apply should complete the requirements as outlined by Service Canada.
Requirements include their social insurance number (SIN), proof of immigration status or work permit if applicable, a parent's last name at their birth, and residential and mailing addresses with postal codes.
Applicants will also need to provide banking information, employment details, reasons for separation from former employment, dates, and earnings for every largest paid insurable earning week.
Eligibility Qualifications
Applicants should be able to show proof of employment in an insurable position, that job loss that was not the applicant's fault, a lack of work,  pay for a minimum of seven sequential days in the past 52 weeks, and that they have clocked in the required number of hours in insurable employment.
Interested individuals should also be able to demonstrate that they are fit, prepared, and willing to work and are in the process of finding a job complete with written documentation of communications with employers, as well as time and date of contact.
What You Need to Do After Applying
Starting the application is just part of the battle. There are some things applicants need to do depending on their situation. Keeping in touch with Service Canada is essential to ensure that their application is running, and if they are deemed eligible, to make sure that they continually receive benefits.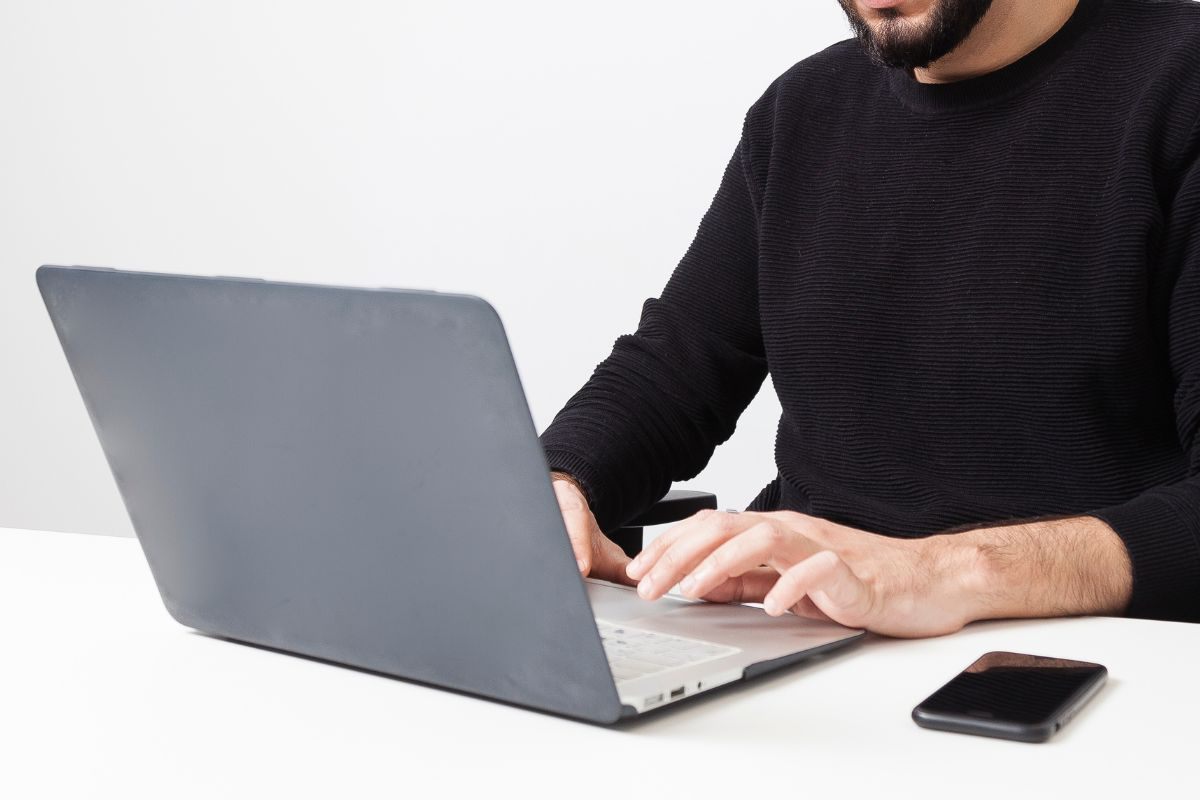 For those who are still in the process of completing requirements, it is important to send reports through accredited communication lines every two weeks. This helps show their eligibility for the program, which can help the agency decide whether to approve their application or not.
Individuals who have been approved for Employment Insurance benefits should also submit the same requirements every two weeks. This is necessary to show that their eligibility is ongoing. Basically, such submissions are needed so that beneficiaries can continue to receive payments.
Remembering to submit reports can be difficult for some, but Service Canada helps by providing a schedule. After beneficiaries submit a report, they will be given the date for their next submission, which is usually three weeks before it is due.
Receiving Payments
Eligible applicants will be able to receive benefits after 28 days from their application. However, bear in mind that this is only applicable to individuals who were able to present all the information and document needed to start.
It is also important to remember that there is a waiting period of one week in which they will not receive any benefits. This is equivalent to deductibles in other insurance offers, which the account holder needs to pay before they can claim coverage from the insurer.
Some cases in which beneficiaries will stop receiving payments include failure to file bi-weekly reports, request to terminate a claim for a new one, completion of all the weeks covered by the benefits, and end of the timetable for the payments.
Things to Remember While on Employment Insurance
While on Employment Insurance benefits, it is important to remember that eligible persons have commitments with Service Canada that they need to fulfill. One of these is submitting bi-weekly reports.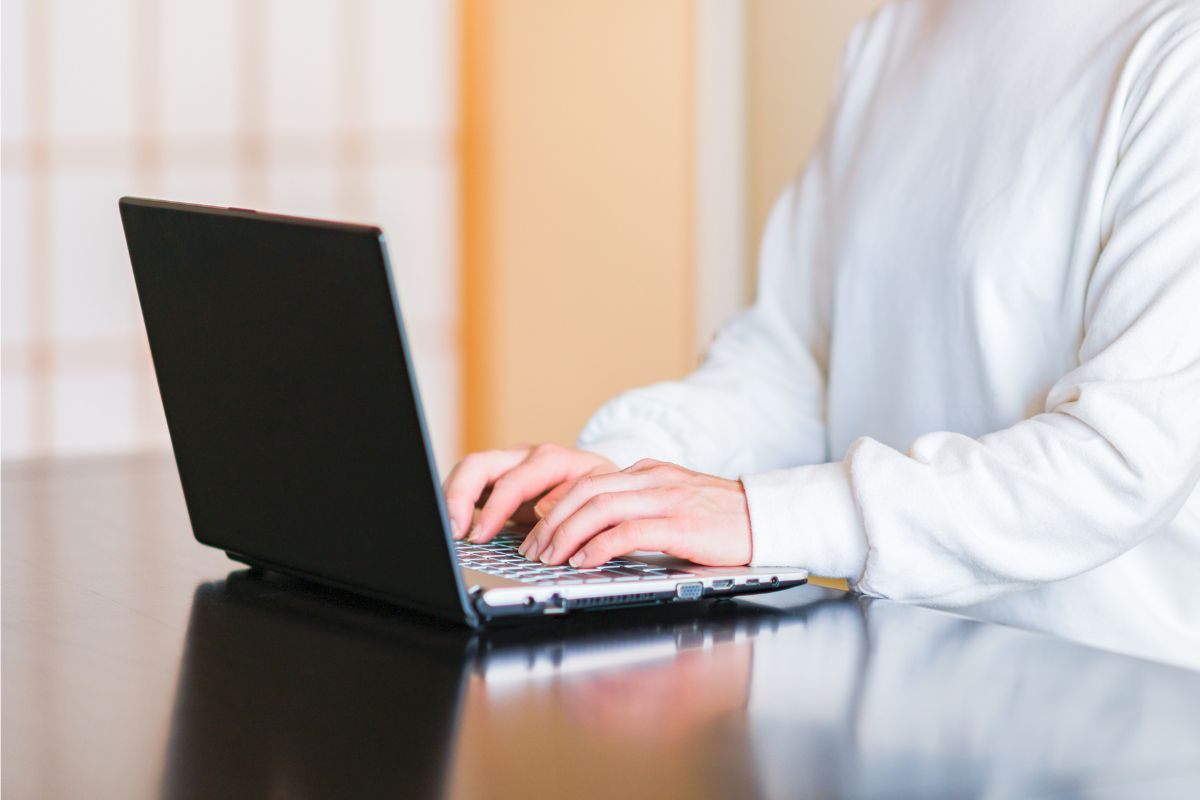 Aside from these, they should be responsible to inform the agency about matters like income and traveling.
Individuals who work or have a source of income should disclose this face on their reports.
This may not cease their payments but it may result in them being overpaid. In turn, they will need to repay the excess amount.
Traveling While on EI
Those who travel abroad may be able to receive benefits if they have proof that they can work for employment in Canada while outside the country. This must be reported on the bi-weekly submission.
However, there are a few recognized reasons to be outside of Canada. Those who are away for seven consecutive days must be attending a funeral of a close relative or family member or accompanying a family member for medical treatments.
They can also visit an ill or injured family member and go for a bona fide job interview. Beneficiaries can also be away for 14 days if they are in a search of a bona fide job.
The Takeaway
Service Canada's Employment Insurance benefits are one of the best options for individuals in need of help when they are unable to work as they intend to.
With this, they can stay on top of their essential needs while looking for opportunities.
References
eligible for benefits – EI Regular Benefits – Do you qualify – Canada.ca
Employment Insurance benefits – Employment Insurance benefits – Canada.ca