If you are a frequent traveler and spend a considerable chunk of your year traveling and touring, then a travel rewards credit card is a must-have for you. Such a card is designed specifically to benefit frequent travelers, in the form of usability, location independence, and various attractive offers.
And guess what? When it comes to travel rewards credit cards, there are a lot of options to choose from. However, Bank of America's Travel Rewards Credit Card is a great choice to make. This is for a number of reasons.
In this article, we tell you why the Bank of America Travel Rewards Credit Card is a good option, and what are its features. We also tell you about the fees and interest rates associated with the card, and how you can apply for it. Let's look at these points one by one.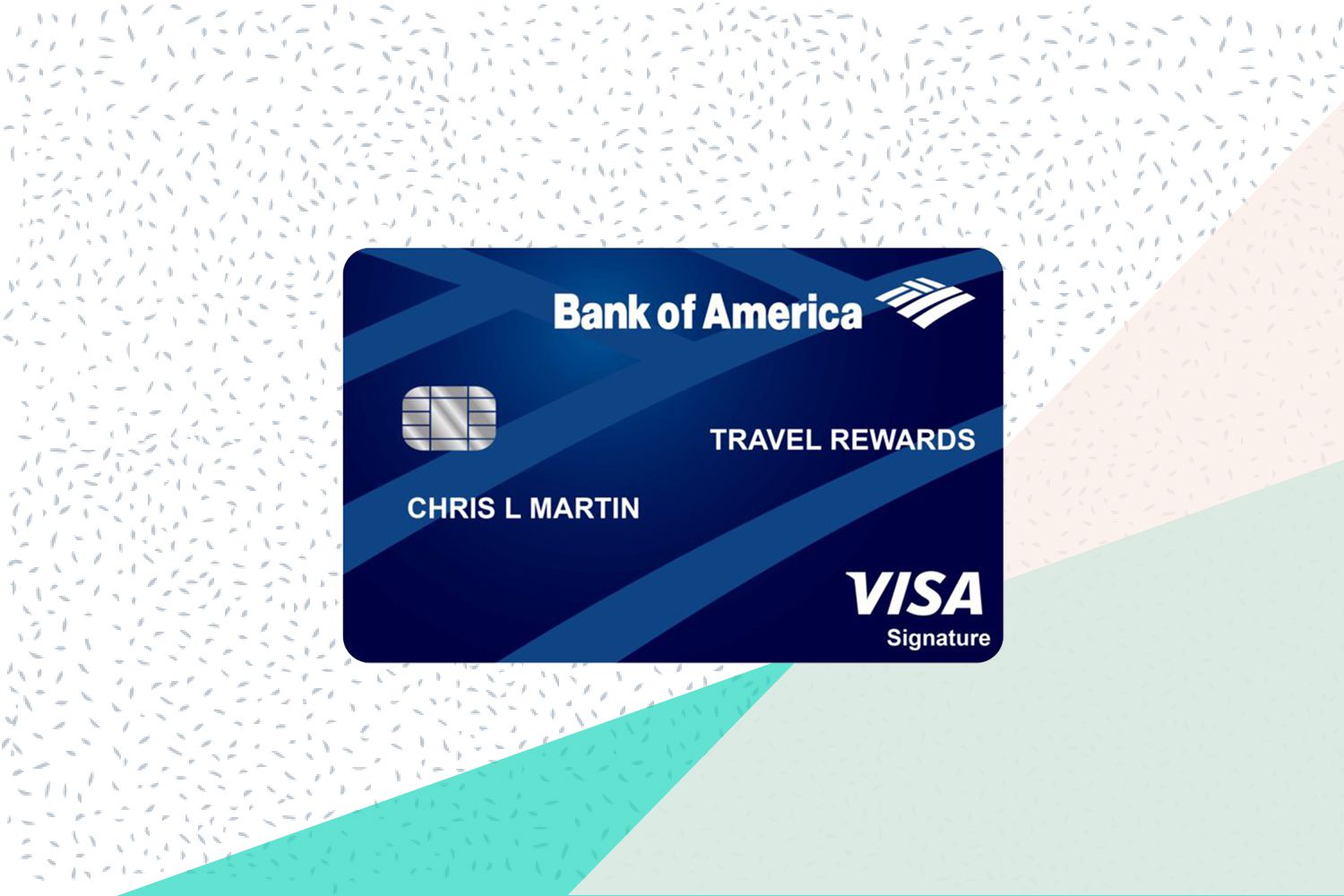 Features of the Bank of America Travel Rewards Credit Card
Rewards & Bonus Offers
As a specialized travel rewards credit card, the Bank of America Travel Rewards Credit Card comes loaded with cashback offers, bonuses, and loyalty schemes. For instance, you will earn 1.5 reward points per $1 that you spend using your Bank of America Travel Rewards Credit Card.
This offer is valid for all the purchases that you make, regardless of the geographical location, amount of time. Furthermore, there's no limit to how many reward points you can earn, and how you want to spend them.
Online & Mobile Banking Facility
The Bank of America Travel Rewards Credit Card is supported by the Bank of America's online and mobile banking facility, which, no doubt, is one of the best amongst all the banks and financial institutions that we have.
Using this online facility, you can easily track all your credit card payments, the impending bills, repayment cycles, and much more, all on the go! This simple and sophisticated mobile banking goes a long way in ensuring transparency and helps you build trust and be confident about your money.
How to Apply?
You can follow the below mentioned 4 steps to apply for the Bank of America Travel Rewards Credit Card online. It will take a few minutes to complete the application.
Step 1: Go to the Bank of America website for the Travel Rewards Card. Make sure to use only the official website to submit your application for the credit card.
Step 2: Start off your credit card application by clicking on the 'Apply Now' button provided on the webpage. Clicking on the button will take you to a detailed application form, where you will have to fill out the required details.
Step 3: After filling out the details in the application form and before making the final submission, it is advised to go through the terms and conditions mentioned on the web page.
Step 4: Once you have submitted the application for the Bank of America Travel Rewards Credit Card, wait for a while before the decision on your application will be communicated to you.
Fee and Interest Rate
An introductory APR of 0% for the first 12 billing cycles
Thereafter, a standard APR ranging between 14.99% – 22.99% (variable)
ZERO annual fees to be charged
Balance Transfer Fee at the rate of 3% of the transaction amount
Eligibility Criteria
To be eligible for the Bank of America Travel Rewards Credit Card, you should have attained at least 18 years of age, apart from possessing a permanent residential address.
Your financial history and other claims mentioned in the application form will be thoroughly evaluated by the bank before your credit card application is approved. A good credit score plays an important role in increasing the chances of your application getting approved.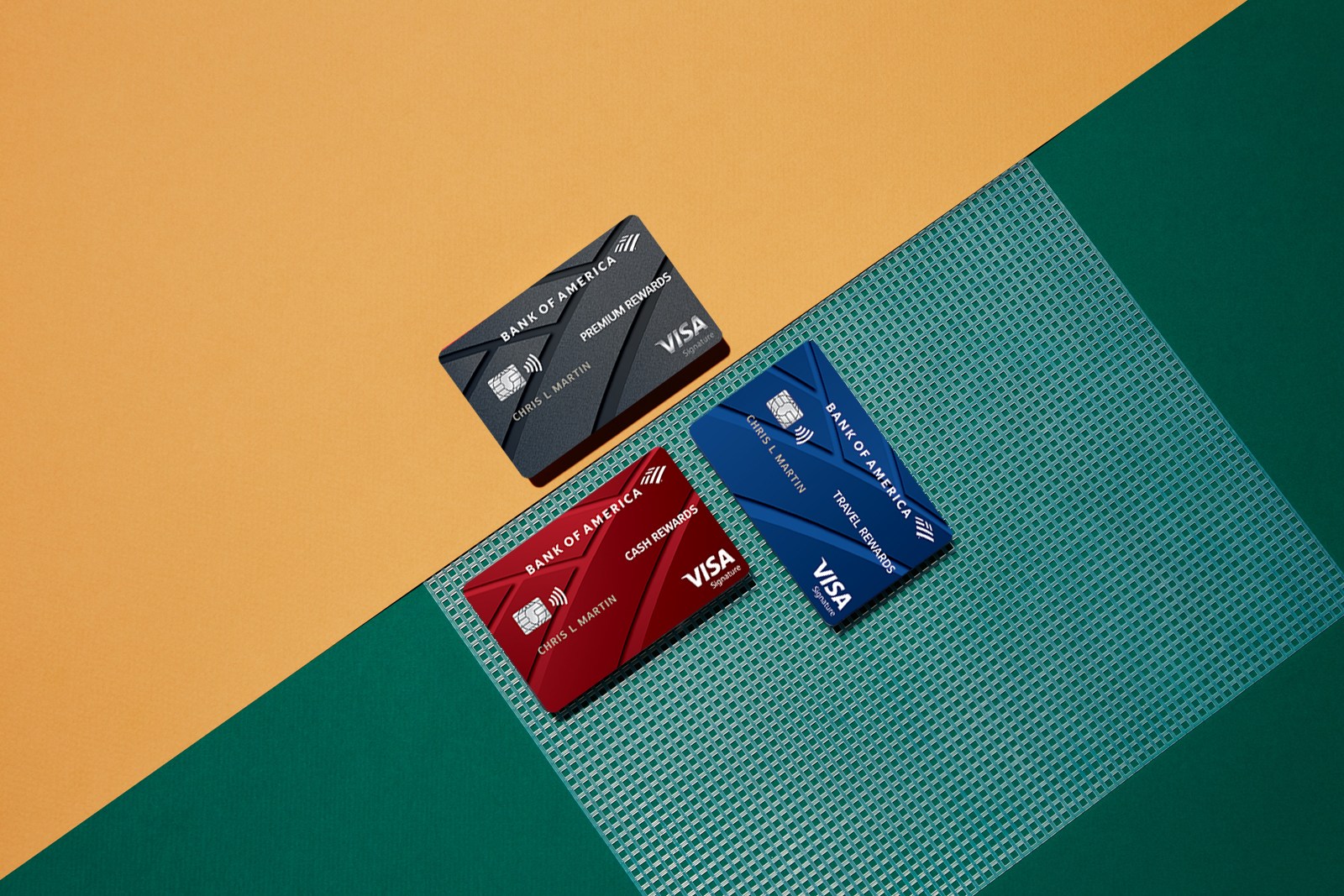 Contact Information
Bank of America (Head Office Address)
Bank of America Corporate Center,
100 North Tryon Street,
Charlotte, NC 28255.
Phone Number
800.732.9194
The Bottom Line
If you are looking for a credit card specifically for the purpose of traveling, then the Bank of America Travel Rewards Credit Card is a perfect choice to go with. The card is feature-rich, ideal for travel spending, and the associated interest rates leave nothing more to be asked for. In all, its a win-win!
Disclaimer: There are risks involved when applying for and using a credit card. Consult the bank's terms and conditions page for more information.