Paschim Gujarat Vij Co. Limited PGVCL Vidyut Sahayak / Junior Assistant Syllabus & Exam Pattern 2020 Download for Junior Assistant Previous Year question Papers mentioned below the page. PGVCL Junior Assistant Syllabus for pdf get following the page. Dear Applicants are you searching for PGVCL Junior Assistant Exam date & centre will be announced soon at online. PGVCL Vidyut Sahayak JA (Junior Assistant) Written test Details provide our page. Candidates PGVCL Junior Assistant JA Sample Papers, Model Papers, Previous Year question Papers, Old Examination Papers and etc. Applicants can able download PGVCL Vidyut Sahayak JA Answer Key, Result, Cut off, Merit List also get here.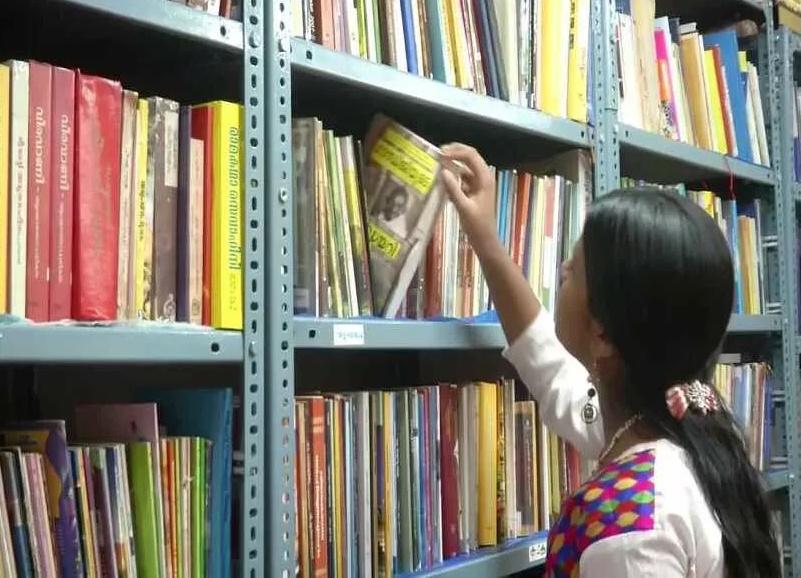 PGVCL Vidyut Sahayak /Junior Assistant JA Syllabus for PDF
We are giving entire data about PGVCL JA Exam Syllabus 2020 along with PGVCL Vidyut Sahayak Paper Pattern. Applied candidates should download PGVCL JA Syllabus. Before going to start your exam preparation download check PGVCL Jr Assistant Syllabus. PGVCL Syllabus is very important for any exam preparation. Although this may be true, Previous Papers are also equally important. Aspirants are requested to download PGVCL Junior Assistant Exam Syllabus Pdf before the date of examination.
Selection Process
Written Examination
Personal Interview
Document verification
PGVCL Vidyut Sahayak 2020 JA Syllabus & Exam Pattern  Summary 
Name of Exam
Vidyut Sahayak (Junior Assistant JA)
Board of Organization
Puducherry Police Department
No of Vacancy
881 Posts
Date of Exam
Update Soon
Official Website
www.pgvcl.com
Category
Syllabus & Exam Pattern
Eligibility Details
Full time graduate qualification in regular mode from recognized University duly approved by UGC/AICTE in any discipline. There is no minimum percentage requirement.
Note: A candidate who possesses any BE / B.Tech. / MBA / MCA or any other higher degree than minimum qualification of Jr. Assistant to compete for the post of Vidyut Sahayak (Junior Assistant) shall have to submit an Undertaking on Rs. 100. Non Judicial Stamp Paper that if he/she is selected by Company for the post of Vidyut Sahayak (Junior Assistant), after joining to the post of Vidyut Sahayak (Junior Assistant), in future he/she will not claim for the post of Junior Engineer or equivalent or any higher post. However, such candidates/employees, if appointed, shall have liberty to apply as open market candidate.
Important Details for Written Examination
5% marks (of secured marks in Exam) over and above actual marks secured shall be added in case of Widow Female Candidates.
The widow female candidate, if remarried shall not be given advantage of grace of 5 % marks. Further, the widow candidate shall categorically state so and inform if she is remarried with necessary documentary proofs.
While preparing selection list, if two or more candidates found with equal marks in Exam, they will be kept in merit according to their date of birth i.e. elder will be kept in priority to younger and if the date of birth is also found same, then they will be kept in priority according to alphabet seniority of name.
The Selection List as and when required as per the vacancy position shall be drawn from result published.
The result published shall be valid for the period of one year from the date of publication.
No travelling fare will be paid to any candidates for attending the Written Test as the case may be.
PGVCL Vidyut Sahayak JA Written Examination Details
Syllabus for PGVCL Vidyut Sahayak 
General Knowledge
English Language
Math's & General Science
Analytic & Logical Reasoning
Computer knowledge
Gujarati Language
PGVCL Junior Assistant Syllabus – Computer Knowledge
Data Structures
Knowledge in operations of Computer
MS Word
Workplace Productivity Tools
MS Office
Introduction to Computer Science
MS Windows
Boolean Algebra
MS Word & MS Excel etc.
PC Software and Office Automation
The Internet
Database Management System
Windows
Computer Networks
MS Excel
Computer Software & Hardware
MS PowerPoint
Emerging Technologies and Web Publishing
Syllabus of PGVCL JA – Analytic & Logical Reasoning
Number Ranking.
Reasoning.
Directions.
Embedded Figures.
Statements & Conclusions.
Clocks & Calendars.
Alphabet Series.
Blood Relations.
Data Interpretation.
Coding-Decoding.
Statements & Arguments.
Non-Verbal Series.
Analogy.
Decision Making.
Syllogism.
Cubes and Dice.
Number Series.
Mirror Images.
PGVCL Jr Assistant Exam Syllabus  – English Language
Para Completion.
Sentence Improvement.
Fill in the blanks.
Sentence Arrangement.
Error Correction (Underlined Part).
Sentence Completion.
Joining Sentences.
Idioms and Phrases.
Antonyms.
Prepositions.
Active Voice and Passive Voice.
Synonyms.
Spotting Errors.
Error Correction (Phrase in Bold).
Substitution.
Passage Completion.
 Syllabus for Maths
Ratio and Proportion.
Simple Interest.
Stocks and Share.
Volume and Surface Area.
Permutation and Combination.
Races and Games.
Banker's Discount.
Time and Distance.
Decimal Fraction.
Allegation or Mixture.
Probability.
Average.
Time and Work.
Chain Rule.
Surds and Indices.
Simplification.
Problems on H.C.F and L.C.M.
Numbers.
Problems on Ages.
Boats and Streams.
Logarithm.
Area.
Partnership.
Pipes and Cistern.
Height and Distance.
Square Root and Cube Root.
Compound Interest.
Syllabus For PGVCL Junior Assistant – General Knowledge
Indian Parliament.
Geography.
Tourism.
Literature.
Artists.
Famous Books & Authors.
Civics.
Indian History.
Sports.
Rivers, Lakes and, Seas.
Famous Days & Dates.
Indian Politics.
Inventions and Discoveries.
Current Affairs.
Famous Places in India.
Indian Economy.
Countries and Capitals.
Environmental Issues.
Biology.
General Science.
Heritage.
PGVCL Vidyut Sahayak Exam Syllabus – Gujarati Language
Vocabulary.
Tenses.
Grammar.
Antonyms.
Fill in the Blanks.
Synonyms.
Transformation of Sentences.
Comprehension.
Idioms & Phrases.
Usage of Words.
Exam Pattern for PGVCL Vidyut Sahayak 
S.No.
Exam Type
Language of Paper
Section
Subject Names
Marks(%)
1.
Written Test Examination
English & Gujarati Language
I
General Knowledge
10%
2.
II
English Language
20%
3.
III
Maths & General Science
15%
4.
IV
Analytic & Logical Reasoning
15%
5.
V
Computer knowledge
20%
6.
VI
Gujarati Language
20%
The question paper for the exam shall be consisting of 100 questions and the paper shall be of 100 marks. There shall be negative marking system and 1/4th mark for each wrong answer shall be deducted to arrive at total marks scored.
In case of Written Test examination the evaluation of the OMR Sheets of the written test shall be evaluated on computer, as per entries made in OMR Sheets by the Candidates.
As the evaluation done on the Computer by scanning thereby eliminating manual evaluation, rechecking or 'inspection of OMR Sheets, subsequent to written test, will not be entertained by the Company.
As per GSO-3 the minimum eligibility cut off marks for selection will be 50 and above marks for unreserved candidates and 45 and above for reserved candidates. However, the selection will be made purely on the basis of merit considering available vacancies and reservation rules.
Tips for preparation of written examination
All candidates should give maximum time to their study regularly. Candidates should make their study time or schedule of the day and accordingly start to preparing i.e. make sure to divide your entire time between all related subjects and prepare accordingly daily. Candidates requires to maximum use of flow charts and diagram to understand deeply the concern topic.
Candidates must regular practice to solve old year examination papers; with this you will be able to increase your knowledge as well as time accuracy. Group study is very useful to crack any written examination so we therefore advise to all concern contenders to make a group of eligible and suitable friends and study combindly one or two hour in a day and arise your question before them and explain your answer to others too.
Time breaks is also essential while preparing hard for any written examination so after 2-3 hours study candidates should take a break of 15-20 minutes for mind fresh.
The following certificates must be kept ready by the candidates for the purpose of verification.
Aadhar card.
Proof of all Educational Qualifications.
Date of Birth Certificate / S.S.C.
School Study Certificate.
No Objection Certificate from Employer (if anywhere employed) Other certificates if any.
Community Certificate.
Non-Creamy Layer Certificate as per Form- VIIB / Creamy Layer Certificate as per Form- VIIC.
Certificate of Residence / Nativity (where the Candidates not studied in School / Private Study).