UPPSC AE Syllabus 2020, Exam Pattern, Dates, Interview Call Letter, Selection Procedure, Online Exam Centre / Center are discussed here for Civil, Electrical, Mechanical, Water, Agriculture. Download UPPSC Assistant Engineer Syllabus & Exam Pattern at pdf. Use Uttar Pradesh PSC AE Preparation Books, Study Materials, Previous Papers, Model Papers, Old Papers along with the syllabus and test pattern. Based on the official publication, we will upload the UPPSC AE Hall Ticket here. Check more UPPSC Asst Engineer Syllabus, Exam Pattern, Preparation Books, Study Materials @ careerspages.com.
UPPSC AE Syllabus 2020 Exam Pattern
Uttar Pradesh Public Service Commission has organized the recruitment for Assistant Engineer posts to fill 712 vacancies. The application starts from January 10 2020 to 30 January 2020, interested candidates can apply this job after verifying their eligibility criteria, age limit, education qualification, application fee, category wise vacancies here to avoid confusion. Check all the latest updates through Careers Pages Postal.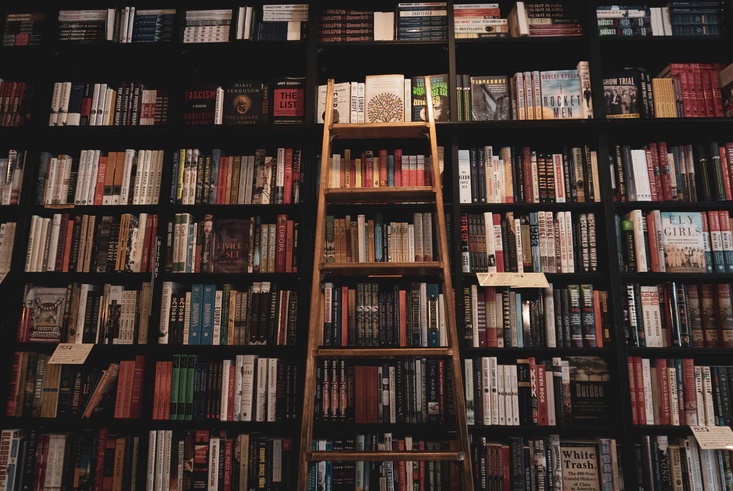 Summary of the UPPSC AE Recruitment 2020

Exam Type
Written Exam
Exam Organizer
Uttar Pradesh Public Service Commission
Exam Level
Uttar Pradesh
Name of the Posts
Assistant Engineer
No of Vacancies
712
Page Details
Syllabus & Exam Pattern
Official Address
http://uppsc.up.nic.in/
UPPSC AE Syllabus 2020 Assistant Engineer
Check the given syllabus and exam pattern of UPPSC AE recruitment 2019 – 2020 for improve your preparation. To use the syllabus everyone can increase their studies and cover the all the topics mentioned by the official board. The Tamil, General Studies, General Knowledge, Elementary Maths & English Language & Rural India topics are used to complete the studies.
Paper I
General Hindi
उपसर्ग और प्रत्यय
विपरीतार्थक शब्द
संधि तथा संधि-विच्छेद
अनेकार्थक शब्द
वाक्यों का वर्गीकरण (सरल, मिश्र तथा संयुक्त)
संज्ञा से अव्यय तक
समास
शुद्ध-अशुद्ध (शब्द शुद्धि, वाक्य शुद्धि)
भिन्नार्थक शब्द
वाक्यांश के लिए एक शब्द
संज्ञा, सर्वनाम और विशेषण आदी की मूलभूत समझ और इनके भेदों का ज्ञान
हिंदी भाषा का मूलभूत ज्ञान (स्वर, व्यंजन, रस)
प्रत्यय
समास
मुहावरे और लोकोक्तियाँ
अनेक शब्दों के लिए एक शब्द
उचित शब्द से दिए गए रिक्त स्थान की पूर्ती
पर्यायवाची शब्द, विलोम शब्द, शब्द युग्म, लिंग परिवर्तन, वचन परिवर्तन आदी
वर्ण, वर्तनी और उच्चारण
वाक्य-क्रम व्यवस्थापन
रचना भाषा एवं व्याकरण
दिए गए वाक्यांशों को सही क्रम में व्यवस्थित करके एक अर्थपूर्ण वाक्य बनाना
उच्चारण स्थान
रिक्त स्थानों की पूर्ति
पर्यायवाची शब्द
वर्तनी सम्बन्धी अशुद्धियाँ
मुहावरे
उपसर्ग
Paper II
General Studies
Indian Polity, Economy & Culture
Current National and International Important Events
Indian Agriculture, Commerce & Trade
Population, Ecology & urbanization (In India context)
General Science
Specific Knowledge regarding Education, Culture, Agriculture, Industry Trade, Living & Social Traditions of Uttar Pradesh
Elementary Mathematics up to Class 10th level: -Arithmetic, Algebra, and Geometry.
History of India
World Geography & Indian Geography & Natural Resources of India
Indian National Movement
General Intelligential including Logic & Reasoning
Concerned Subjects
Agricultural Engineering
Paper-I
Farm Machinery
Heat and Mass Transfer
Thermodynamics and Heat Engines
Storage and handling
Farm Power
Process and Food Engineering
Paper-2
Soil and Water Conservation Engineering
Irrigation Pumps
Hydraulics and Fluid Mechanics
Ground Water Hydrology and Tube Well Engineering
Rural Engineering
Surveying and Leveling
Irrigation and Drainage Engineering
Civil Engineering
Paper I
Part-A
Engineering Mechanics, Strength of Materials And Structural Analysis
Strength of Materials
Structural Analysis
Part-B
Structural Steel Design
Design of Concrete and Masonry Structures
Part-C
Building Materials, Construction Technology, Planning, and Management
Constructions Technology, Planning, and Management
Part-D
Geo-Technical Engineering and Foundation Engineering
Paper-2
Part-A
Boundary-Layer
Hydraulic Turbines
Principles of Hydropower Development
Turbulent Flow Through Pipes
Open Channel Flow
Fluid Mechanics, Open Channel Flow, Hydraulic Machines And Hydropower Engineering (Fluid Mechanics)
Laminar Flow
Hydraulic Machines and Hydropower
Part-B (Hydrology and Water Resources Engineering)
Canals
Hydrology
Ground Water flow
Diversion headworks
River training
Part-C (Transportation Engineering)
Highway Engineering
Railway Engineering
Airport Engineering
Part-D (Environmental Engineering)
Wastewater treatment
Solid waste management
Water supply
Water collection & treatment
Environmental pollution
Wastewater characterization
Part-E (Survey and Engineering Geology)
Surveying
Engineering Geology
Mechanical Engineering
Paper I
Mechanics of Solids
Industrial Engineering
Mechatronics and Robotics
Design of Machine Elements
Engineering Mechanics
Mechanism and Machines
Engineering Materials
Manufacturing
Paper-2
Environmental control
Heat Transfer
Thermodynamics
Fluid Mechanics
Energy conversion
Electrical Engineering
Paper-1
Control systems
Elements of Electronics
Networks and Systems
M. Theory
Power System Analysis and Design
Measurement
Elements of Electrical Machines
Paper-2
Microwaves and Communication systems
Analog Communication basics
Power Electronics and Drives
Digital Electronics
Induction and special Machines
Electrical Engineering Materials
Elements of Microprocessors
Power system protection and Switchgear
Numerical Methods
UPPSC AE Exam Pattern – Assistant Engineer
Paper
Subjects
Questions
Marks
Duration
1
General Hindi
25
75
2 ½ hours
Concerned Subject-I (Civil/ Mechanical/ Electrical/ Agriculture Engineering)
100
300
2
General Studies
25
75
2 ½ hours
Concerned Subject-II (Civil/ Mechanical/ Electrical/ Agriculture Engineering)
100
300
Exam Centre / Center List
The U.P. Public Service Commission shall hold a Written Examination at various Centres of the Districts mentioned. The date and centre of examination decided by the Commission, will be intimated to the candidates by means of their e-Admission certificate. The No. of
Districts/Centres may be increased or decreased according to the decision of the
Commission on the basis of final No. of applications received.
Exam Date / Admit Card
(1) The dates and venue for the examination shall be informed by the Commission later on through e-Admit Card. Date, time and venue etc. of examination along with Roll No. will be communicated to the candidates through e-Admit Cards, Candidates will have to appear at the centre/venue allotted to them by the Commission.
Minimum Qualifying Marks
The minimum efficiency standard for S.C. & S.T. candidates is fixed 35% i.e. the Candidates of these Categories shall not be placed in the merit/select list if they have secured less than 35% marks in the examination. Similarly, the minimum efficiency standard for the candidates of other categories is fixed 40% i.e. such candidates shall not be placed in the merit/select list if they have secured less than 40% marks in the examination. All such candidates who have secured less marks than the marks of minimum efficiency standard as fixed by the Commission shall be treated disqualified.