Over the years, the United States government has launched different programs that can aid its citizens during times of need. There are different federal and state initiatives geared toward fulfilling the basic needs of Americans, especially the disenfranchised.
With the overall unstable economic situation not only in the US but across the globe, more and more residents are looking to the government for help, especially something as basic and essential as food.
The US Department of Agriculture (USDA), for example, launched the National Hunger Clearinghouse as a way to provide food assistance to low-income individuals and communities. Read this article to know more about this initiative, including the following topics we will touch upon:
What Is the National Hunger Clearinghouse?
Benefit Programs
Who Is Qualified for These Food Assistance Programs?
Online Applications for the National Hunger Clearinghouse
Getting Immediate Help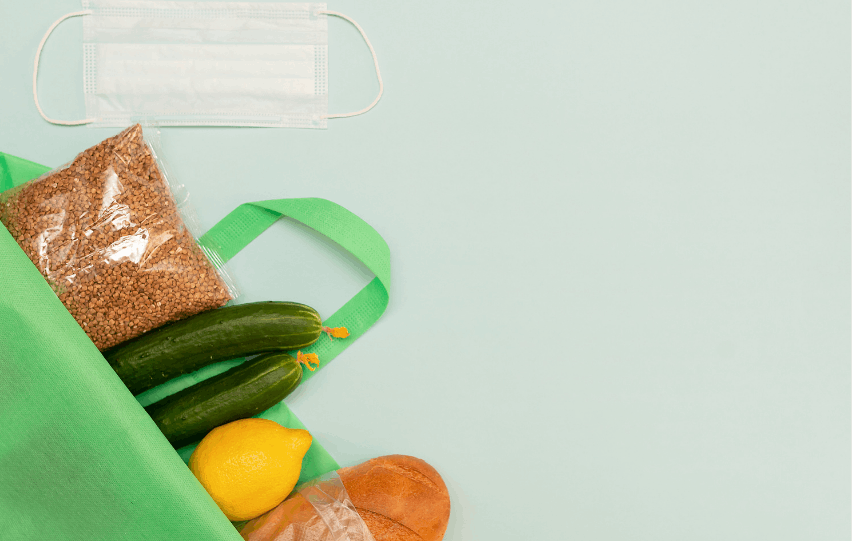 What Is the National Hunger Clearinghouse?
As mentioned, the National Hunger Clearinghouse is a project by the USDA that seeks to help people and communities with low incomes sustain their food needs. This program seeks to fight hunger by making sources of food accessible to those in need.
However, it is not solely focused on food provision but also nutrition and social services information. It aims to be a vital tool in fostering economic mobility by first giving the public access to food, which they need to sustain their daily lives and pursue economic opportunities.
To make this possible, the department established different ways to make its services accessible. First off, this service allows people to obtain free food. Second, it has sites in different areas to bring its services closer to the people.
In addition, the program also offers different ways to access information so people can get to know more about the program, its services, and free meals nearby. The National Hunger Clearinghouse makes info accessible through phone and the Internet.
The National Hunger Hotline
The primary way to get in touch with the program is through the National Hunger Hotline, which can be reached at 1-866-3-HUNGRY for English speakers and 1-877-8-HAMBRE for Spanish speakers. It is available from Monday to Friday, 7 Am to 10 PM, Eastern Time.
The Hunger Hotline, operated by Hunger Free America, lets people talk with a representative, who will help them get in touch with emergency food providers nearby. It also lets them know with government assistance programs and social services that can help.
Aside from the hotline, the program also has a database of soup kitchens, food pantries, and food banks. Users just need to enter their address or location to find nearby food assistance. More information can be found on the hotline's social media pages.
Benefit Programs
Aside from operating the National Hunger Hotline, Hunger Free America offers benefit programs to aid people in need to get food assistance. One of them is the Supplemental Nutrition Assistance Program (SNAP), formerly called the Food Stamp Program.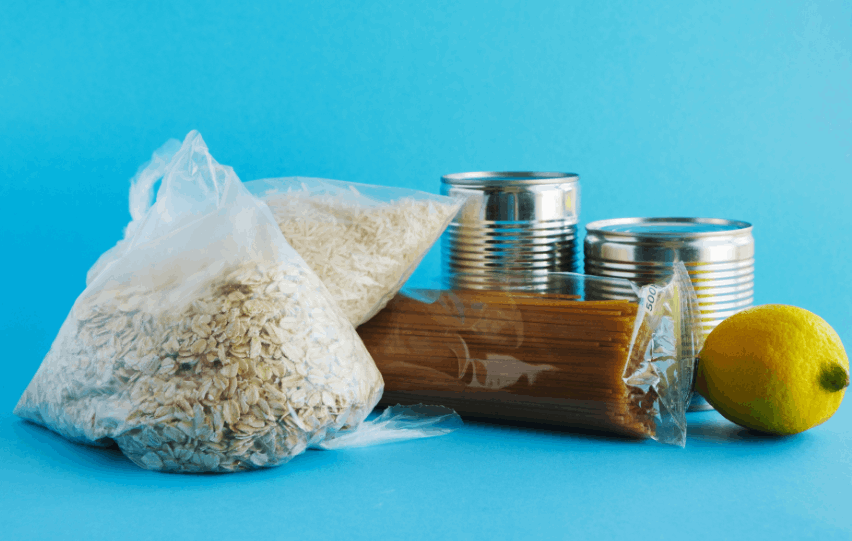 SNAP aids people in buying food without waiting in pantry lines or coping through free meal sites. This nutrition assistance addresses food insecurity by providing food funds every month. The money can be used in grocery stores, markets, and bodegas.
It is important to note that different states have their own rules when it comes to SNAP benefits. In some, the money cannot be used to buy hot food or prepared meals. Instead, it can only be used to purchase ingredients that the individual will prepare.
To find out if they qualify for the program, individuals are advised to call the Hunger Hotline. A representative will assist them in finding a SNAP office nearby. Keep in mind that SNAP benefits are available only to people who are eligible for the program.
WIC Program
Aside from SNAP benefits, low-income individuals and families can also take a look at the WIC program. It stands for Special Supplemental Nutrition Program for Women, Infants, and Children. Like SNAP, it provides money to buy food monthly.
However, WIC has specifications when it comes to food beneficiaries can buy. Because it is dedicated to nutrition, the fund can only be used to buy healthy foods such as fruits, vegetables, cheese, meat, whole-grain items, and yogurt.
For pregnant women, the money can fund formula and protein-rich foods. Like in SNAP, individuals can call the Hunger Hotline to find nearby WIF offices. For individuals in New York, Hunger Free America's Benefits Access team can schedule a consultation.
Who Is Qualified for These Food Assistance Programs?
In general, these programs are dedicated to helping low-income individuals, families, and communities. However, there are eligibility requirements people need to fulfill to qualify. One of these is the definition of a SNAP household.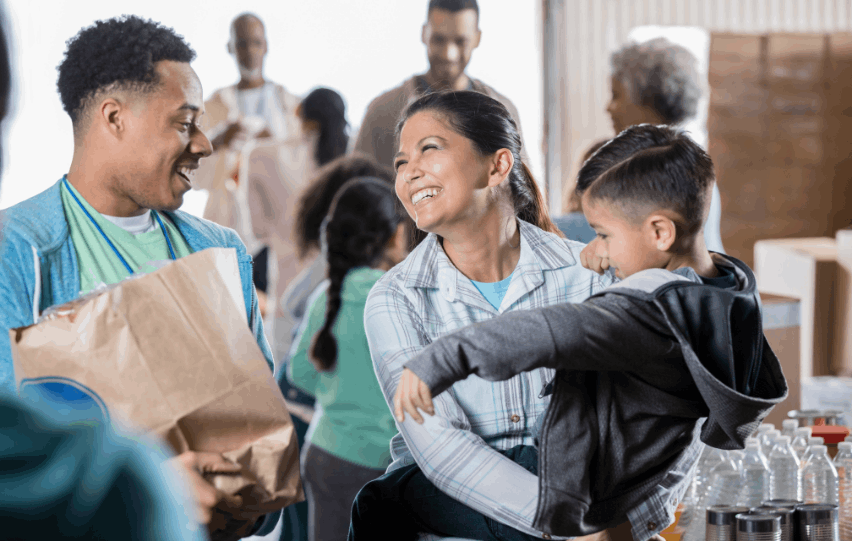 According to the USDA's Food and Nutrition Service, a SNAP household can be a group of people living together and purchases and prepares meals together. It can also be a group of people who buy and prepare meals separately, including spouses and children under 22.
For people who are 60 years old and above, who are unable to purchase and prepare meals due to permanent disabilities, they and their spouse can qualify for SNAP separately given that the spouse does not have a high income.
Income limits also apply to depend on the household size. Eligibility limits until September 2021 include a gross monthly income of $1,383 for a household size of 1, $1,868 (2), $2,353 (3), and so on until eight members. An additional $486 applies for those with more than eight.
WIC Qualifications
Only women, infants, and children are eligible for this program. However, there are specific categories that qualify, such as pregnant women during and up to 6 weeks after birth, postpartum up to 6 months after birth, and breastfeeders up to the baby's first birthday.
Infants can be covered up to their first birthday, and children have up to their fifth birthday. In terms of residence, applicants should live in an area where a WIC cleaning exists. Those in areas with Indian Tribal Organizations (ITO) should meet the ITO's requirements.
It has an income standard of between 100% and 185% of the poverty guideline. Automatic eligibility applies for SNAP, TANF, Medicaid, and state program beneficiaries. Nutrition risk requirements also apply, meaning applicants should have medical or dietary conditions.
Online Applications for the National Hunger Clearinghouse
The government makes it easy for individuals to apply. If they need assistance on knowing the eligibility requirements or knowing whether they qualify or not, they can get in touch with the Hunger Hotline, who will refer them to the relevant office.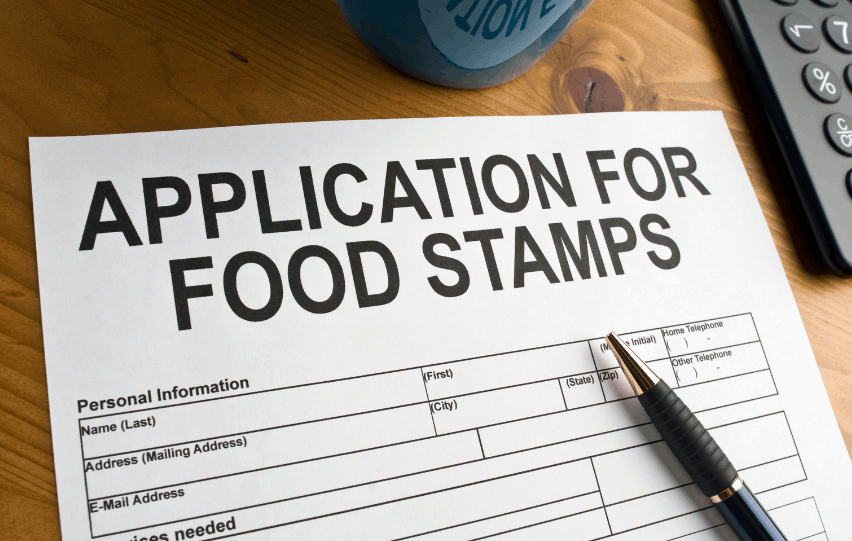 When they are ready to apply, the best way to go is to gather all relevant documents before starting the application. 
This makes the process go smoother and faster as they can easily provide the documentation needed. Then, they simply need to call the Hunger Hotline to know about online applications in their state.
Usually, the state government's website has its own mechanisms to enable fast and efficient online applications, so it is better to talk with a representative first.
Reminders for Applicants
After submitting the pertinent documents, individuals and families will need to wait for the approval of their applications.
This could depend on the process followed by the state, as well as the volume of applications received by the program.
Getting Immediate Help
While SNAP and WIC benefits offer more flexibility and specialized assistance to citizens, there are times when getting immediate help is vital because the need is much more urgent. In these cases, calling the Hunger Hotline is the better option.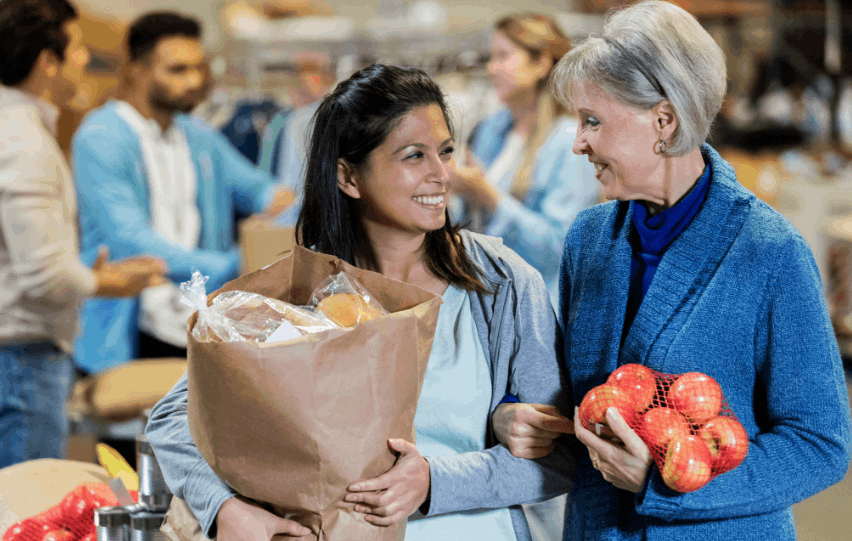 Aside from calling the hotline, people can also check out the Find Food tool in which users can simply key in their location, and the system will point them to the nearest pantries and soup kitchens to get free food without waiting for days or weeks.
It is also important to keep in mind that these pantries and kitchens attend to a lot of people who need immediate food assistance, which means that people will need to line up.
After Food Pantries and Soup Kitchens
These free meal sites exist to help individuals struggling with their daily lives cope with their food needs in a more immediate manner. However, Hunger Free America believes that benefit programs can be more effective in addressing food and nutrition insecurity.
After getting urgent help, individuals can consider applying for the SNAP or WIC programs, as long as they are qualified. Even if they are unsure of their qualifications, the organization can help them assess their eligibility.
Conclusion
The USDA National Hunger Clearinghouse offers help to people in need of food assistance. With the Hunger Hotline, SNAP Program, and WIC Program, Americans can use these services and tools that can help address their daily needs. It is also a vital part of the battle against hunger.
Now that people in need know how to access these federal and state initiatives dedicated to addressing hunger, nutrition, and food insecurity, they can start their applications so that they can avail of these services provided that they qualify for the programs.