The pandemic resulted in a significant disruption to the education sector. But for learners, there was no barrier indeed. This digital transformation is the right time for master's degree seekers. They don't need to commute anywhere and can get themselves enrolled in the best universities.
Online degree programs have several benefits, be it, short term classes or global networking opportunities. Students also get the flexibility to choose or re-watch any courses from the past days. The project-based assessments make the course more interactive and can help students to explore beyond books.
But with the increasing availability and flexibility of easy online degrees, it gets difficult to choose the right course. Having said that, the certificate which the student has received after completing the master's degree should be from an accredited and authorized school. This being the case, one must find their degree with due diligence and worth their hassle. So to narrow down your search, here is the easiest and in-demand online master's degree course you can take up right away to boost your career.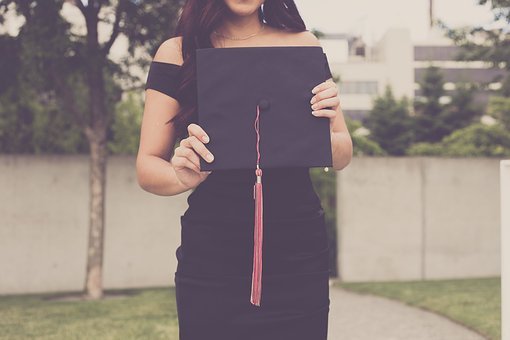 Master's in Business Administration (MBA)
A Master's degree in business administration is among the in-demand business degrees across the globe. An MBA not just offers networking opportunities but also has career advancement potential. Furthermore, it usually takes one or two years to complete the program on-campus.
If you have recently completed your graduation, and looking forward to boosting your leadership skills, then this is your catch. Some accredited schools offer accelerated MBA programs to complete the degree within a year.
Traditionally, most of the traditional MBA programs require a GMAT (Graduate Management Admission Test) score. But most online programs waive such requirements. The curriculum is broad and includes the necessary technical knowledge.
The coursework mainly covers Accounting, Management, Operations, Business Strategy, Information systems, and Marketing. The most popular specializations in an online MBA are Entrepreneurship, Real Estate, Management Information System, and International Business.
Benefits of Learning MBA Online
Affordable
Most of the MBA courses have high tuition fees, and on top of that, the accommodation cost is even higher. An online MBA program offers the same value at a base cost. Many accredited online MBA programs are available from $5000 to $25000.
Yet another undeniable and biggest advantage is one can continue their work during the course period, which is quite challenging to do in traditional programs.
Flexible
Many people often go for online courses because of the flexibility it offers. One can easily manage their responsibilities and still can work for a bright future.
Online MBA programs provide two learning options – Synchronous (study during an allotted time) and Asynchronous (Complete the work at any hour of the day). Hence, students can easily manage their intricate lifestyle.
Equal Recognition
Online MBA offers the same curriculum, just like on-campus. If you choose a University that is popular and accredited, you can get readily acknowledged by employers. Because most employers often look for top-notch time management and computer skills from a Masters' degree holder.
Who Can Benefit The Most Through An Online MBA Course?
While there are many benefits of an Online MBA course, it's important to understand who can benefit the most from the curriculum. If you hold a full-time job, or there aren't any good MBA colleges nearest to your location, then you can easily pursue this degree.
All you need to have is time-management skills, motivation to wrap up the course, and a high self-discipline level.
Career opportunities
Employers nowadays understand the popularity and importance of virtual programs. Hence, after completing the degree, you can easily become a financial analyst, marketing manager, Human resource manager or specialist, and an Information system manager. If you are already working somewhere, you could get a raise or can make a career-changing decision.
Conclusion
Contemplating an online master's program to be an easier one just because it's held virtually is not a great deal of work. The MBA program includes advanced studies and a detailed curriculum.
As a learner, you must always have the drive to take the course thoroughly and with utmost discipline. With realistic expectations from the curriculum and dedication, this easiest master's degree will surely go a long way in your career!