Almost everyone dreams of living, working, and thriving in New York. It is, after all, one of the cultural meccas and melting pot of traditions that make it one of the unique places in the world. Even I dream of landing a job in the city with its promise of having something for everyone.
Many people say that New York is the city that never sleeps, and I have to agree. With its bustling subway and its equally busy nightlife, as well as its major thoroughfares rarely having few people at any time of the day, one can say that life in the Big Apple certainly seems exciting.
With the state ripe for opportunity and a cultural melting point, finding jobs in New York can be pretty competitive. For those in a job search mood, below are some topics I will tackle in this article.
Main Industries In New York City
What Working In New York Is Like
What To Consider When Looking For Jobs In New York
Looking For Jobs In The Big Apple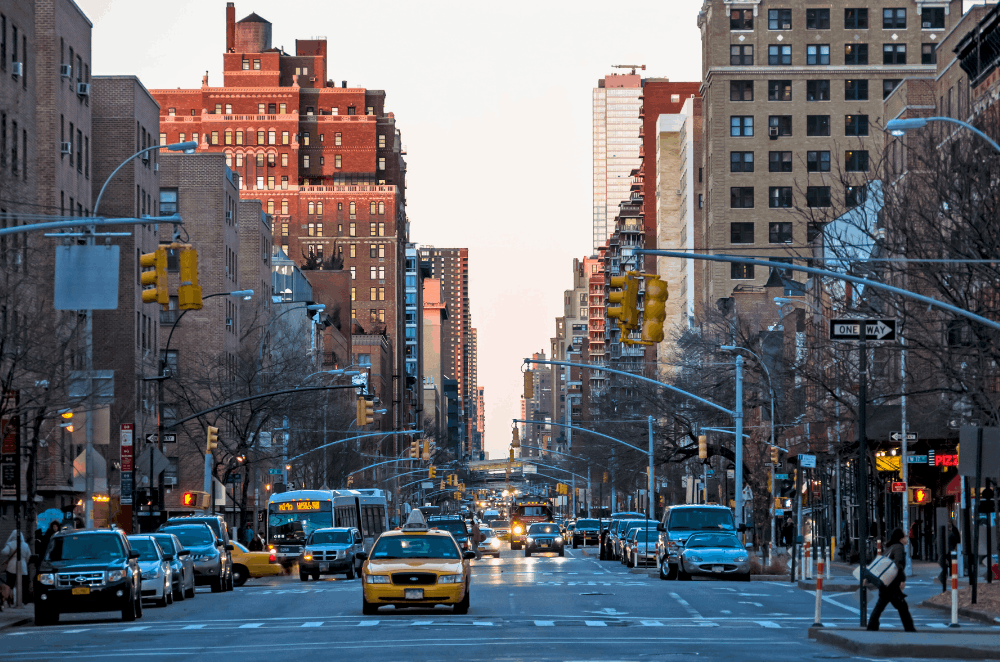 Main Industries In New York City
The Big Apple is sometimes synonymous with fame and fortune, and if I am to be honest, where dreams come true. Numerous people even travel the world, move countries and states, to land and find jobs in New York. Thankfully, there are tons of opportunities available for everyone.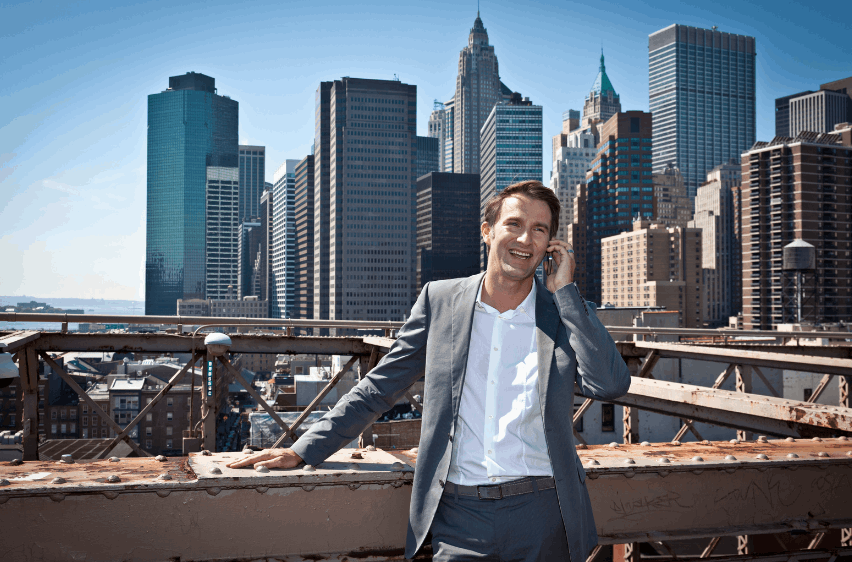 Before anything else, I would like to discuss what the success of New York is built on. Finance, real estate, technology, health care, journalism, mass media, publishing, and the arts are just some of the most important sectors that make up the backbone of the state and the city.
Given these, I must point out how New York has become the world's most premier financial center. It is home to the New York Stock Exchange on Wall Street, as well as NASDAQ. Besides being a financial powerhouse, the city and the state are prominent in banking and communication.
The beauty and hope that working in the Big Apple brings does not stop there. In addition to being a renowned force in the aforementioned sectors, it is also known for its advertising industry, management consultancy fields, and high technology. Dining and the service sector also reign supreme.
Most Common Jobs In The Big Apple
With the different sectors and industries existing in New York, there are sure to be lots of opportunities ripe for the picking. With its emphasis on the financial services sector, it makes sense that two of the most popular jobs are market research analysts and financial services sales agents.
Apart from these, customer service representatives, accountants, auditors, lawyers, computer systems analysts, and public relations specialists are just some of the most common positions across New York. There are also doctors, medical assistants, and other similar jobs in the health sector.
With the state being service-oriented and retail trading being prominent across different industries, we can find retail salespersons, cashiers, and fast food and counter workers. Construction work, office clerks, teaching posts, and other dynamic job positions can also be found.
What Working In New York Is Like
As the city never sleeps, I think that it is safe to say that the working environment and culture in New York is a fast-paced one. While this setting and culture can vary according to the company, the duties of the person, and the overall structure, it cannot be denied that it is deeply rooted in the American mentality.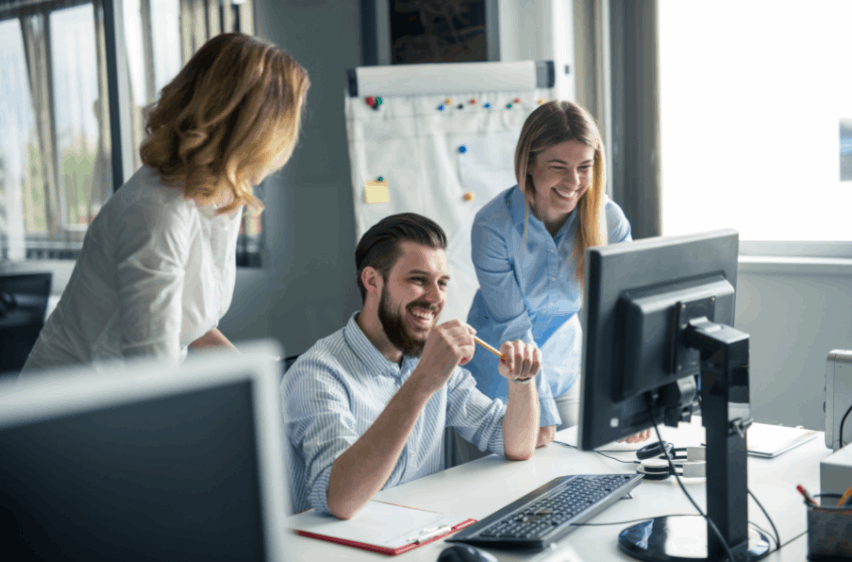 What I mean to say when I say New York's work culture is rooted in American methods and mentality is that almost everything is done on a clock. Everything is fast-paced, with lunch breaks often being taken at the workstation or even during meetings.
Working hours can also go beyond the usual 40 hours per week. Some of the most popular employers in New York include financial giant J.P. Morgan Chase & Co., Morgan Stanley, Ernst & Young, Mount Sinai Hospital, and Columbia University.
From the aforementioned firms, I find a varied range of financial companies, healthcare settings, and even an educational sector in the mix, embodying the vibrancy that the Big Apple is known for.
Money Talks – Getting Insight About The Salaries In NY
The cost of living in New York is one of the highest among the states and cities, with this being a central business district. Given this, more and more industries and companies alike tend to adjust salaries and make it competitive according to their respective niches.
With this said, I found out that the average salary in New York is approximately $79,000. Depending on the type of job, this can go higher or lower. For example, an executive assistant may get around $67,000 annually, while an administrative assistant can earn $47,000.
Meanwhile, software engineers can command a salary of $105,000. Lawyers can get an average hourly rate of $86.62, dentists a rate of $81.29, and securities and financial services agents a rate of $75.18. Registered nurses may get $45.63 per hour while fast food and counter workers $14.03 hourly.
What To Consider When Looking For Jobs In New York
Working in New York certainly takes guts and skill. With its cutthroat industry, I find that we need to take the right steps when starting our job search in order to land the perfect position.
One of the considerations to keep in mind is to consider the benefits and salary package being offered. I want to reiterate that living expenses in New York are quite high, so the compensation package must match this not just in terms of base salary but also the retirement contributions, bonuses, and the like.
Another aspect that I would like many of us to consider is the number of working hours. While 9 to 5 is ideal for many, this is not the case for every company. There are firms that require employees to go well beyond this, so be sure to gain a deeper grasp of how much after-hours work there is.
Lastly, we should also consider opportunities for growth and development. Depending on our career path, the company should be able to support our development and growth plan. In conjunction with this, I think that company culture and history should also be considered.
Skills And Qualifications For The Jobs
There are thousands, if not millions, of jobs available in New York. Because of this, skills and qualifications also vary from one position to another. Those searching for a job in the service and retail sector do not typically require a diploma. However, experience in the arena is key.
Those looking for work in the private sector should remember that having a relevant college degree and even some experience via internship is ideal to set us apart from other competitors in the field.
Many even require higher education, so be sure to take these into account as well.
Looking For Jobs In The Big Apple
As I have mentioned earlier, finding jobs in New York can be competitive, especially when we are going against other aspiring applicants from various walks of life. For many, this can be quite serendipitous, with individuals having the chance to easily submit their resumes or CVs by walking into a company.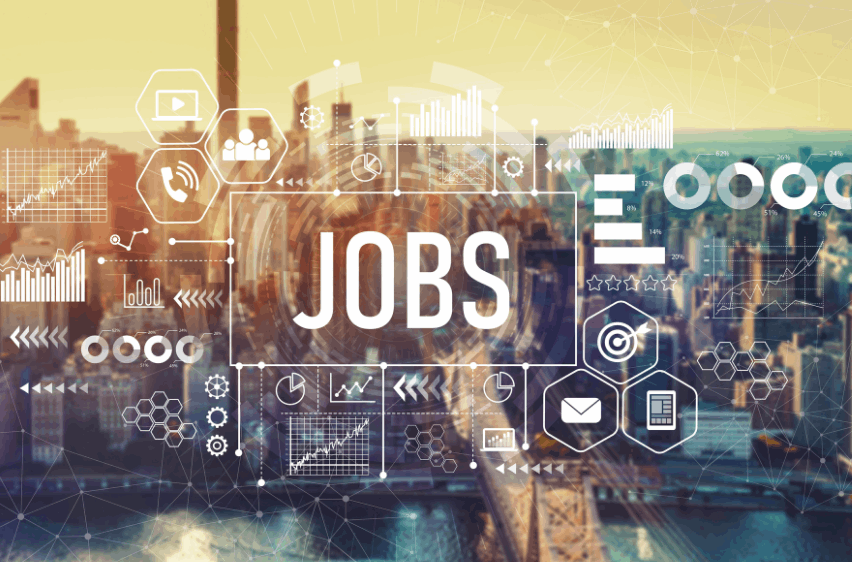 For those who want a job in the service or retail sector, this can be pretty easy, provided we have the right skills and experience. We can apply and interview with dining establishments or shops we are interested in. Alternatively, we can attend job fairs and events for direct hiring opportunities.
However, this can be different for big firms and companies. For those interested in getting in touch with local and private-sector jobs, I think applying online is the best way to go. This allows us to find jobs in New York that cater to the locations we want, the occupation, the company, or even the distance from our house.
Three of the platforms that individuals can use to find work in the city that never sleeps are via Jobs Express, the Department of Labor, and the official website of the City of New York. These allow us to choose the industry we want to work in.
Platforms To Use
Besides the job sites that I have mentioned, I would advise fellow job seekers to use dedicated job search platforms. These include the likes of Indeed, Glassdoor, and Monster. What I find helpful about these sites is that we can filter job postings according to our needs.
For example, we can find postings based on our desired job titles or position, the company we want to work for, the location, our experience level, and even the salary range or estimate we're targeting. We can even make alerts in the event new postings are made on these websites.
To take advantage of these profiles, one tip that I have learned early on in this competitive landscape is to make an account or open a profile. This makes it easier for employers to find us and put a name to our application and experiences. We can also upload a resume to make job searcher simpler.
The Bottom Line
Finding jobs in New York is possible and can certainly make the dream for many people come true. With this guide, I believe that aspiring applicants can find the right niche for themselves in no time.