Children's health should be one of the highest priorities of any nation. This is why the United States government launched various programs to help children in need, as well as their families. Some of the initiatives cover supplemental nutrition and financial assistance.
One program that specifically deals with the health of children is the Medicaid and Children's Health Insurance Program (CHIP). This aids in covering the medical needs of kids throughout the country through different services and offerings.
Those who are interested in getting social assistance from the government for their children should take a look at what CHIP has to offer. Get to know more about it through this comprehensive guide.
What Is Medicaid and Children's Health Insurance Program (CHIP)?
Different Types of CHIP Programs in States
CHIP Benefits and Coverage
How to Apply for CHIP
Getting Help from Medicaid and CHIP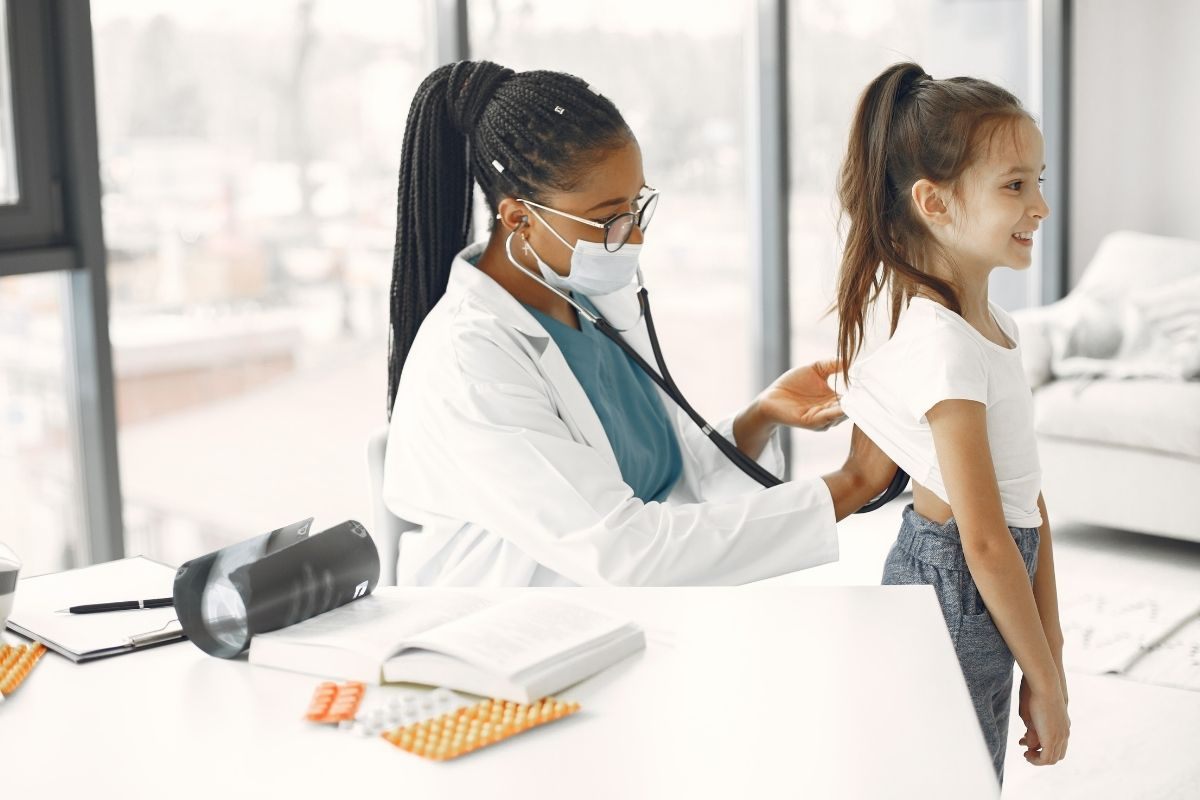 What Is Medicaid and Children's Health Insurance Program (CHIP)?
The Children's Health Insurance Program (CHIP) is a welfare program offered by the US federal government through Medicaid. It provides low-cost health coverage to eligible individuals. This program, along with Medicaid and Basic Health Program, is currently handled by the Center for Medicaid and CHIP Services.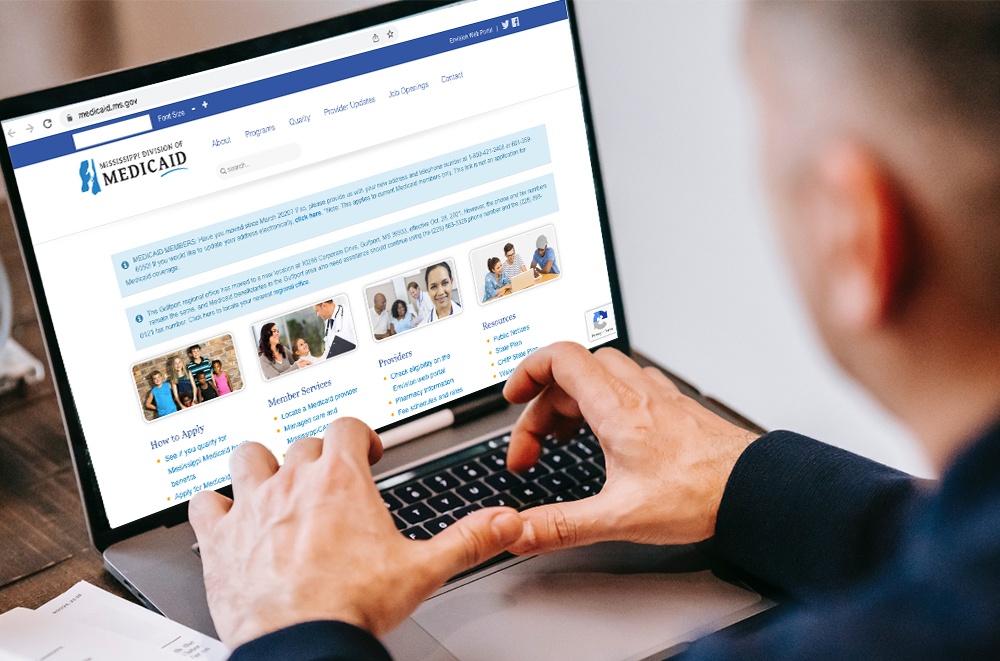 In particular, CHIP is handled by the Children & Adults Health Programs Group, which also manages the Basic Health Program. This division works with states to elevate the healthcare quality received by Medicaid and CHIP beneficiaries. Moreover, it aims to connect Indian tribes with tribal policy providers.
The goal of CHIP is to make sure that children will be able to receive healthcare services that can help them maintain their wellness and happiness. Most of the time, kids who are eligible for CHIP have parents or other family members that earn benefits through other programs.
This program has been catering to millions of people across the US and some of its territories. As of February 2022, there were 87,384,715 enrollees in Medicaid and CHIP, almost 7 million of which were in the initiative for minors. Child enrollment accounts for 47.3% of the total number of enrollees.
How the Program Works
CHIP receives funding from the federal and state governments through the Medical Federal Medical Assistance Percentage (FMAP). Several other laws have increased the funding received by states for CHIP including the Affordable Care Act and CHIPRA.
Healthcare through CHIP is delivered through Managed Care, which is designed to make the program's operations and deployment more effective and efficient. It also seeks to arrange services between state agencies and care plans.
Different Types of CHIP Programs in States
What people need to know is that states were given the flexibility to customize their own CHIP programs, as long as they do so within the rules and guidelines issued by the federal government. States can design their initiative in three ways.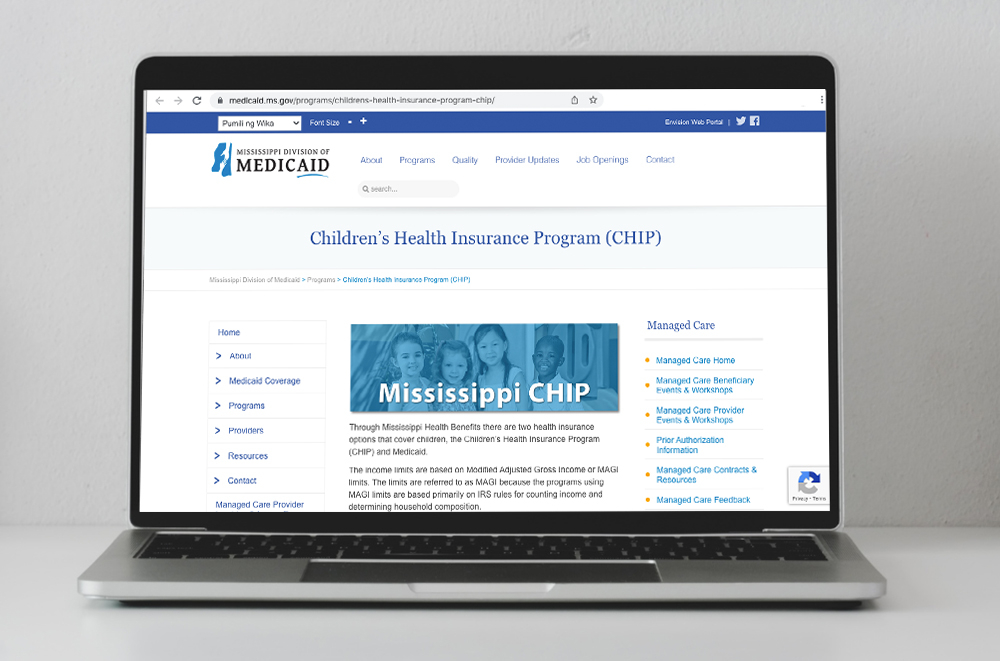 They can create a Separate CHIP program, which is an initiative that provides benefits to low-income, uninsured, and eligible kids. It offers benefits comparable to coverages such as the Federal Employees Health Benefits Plan, State Employment Plan, and Health Maintenance Organization (HMO) Plan.
A Medicaid expansion CHIP offers services to optional targeted categories of eligible children. Meanwhile, a Combination chip offers its benefits to groups of people that Separate and Medicaid expansion CHIPs cater to.
Applicants need to find out which type of program their state has, so they can get an idea whether their minor family members are qualified or not.
States Where CHIP Is Available
No matter what type of CHIP is implemented in a specific state, the good thing is that this program is available in all states, including the District of Columbia. What's more, it exists in several territories.
Some of the territories include American Samoa, Guam, Northern Mariana Islands, Puerto Rico, South Virgin Islands, and US Virgin Islands.
Before applying, individuals should first check their state's CHIP website or page to learn more about the offering.
CHIP Benefits and Coverage
Medicaid and Children's Health Insurance Program typically covers various health matters and procedures such as routine checkups, doctor visits, immunization, dental and vision care, prescriptions, laboratory and x-ray, emergency services, and inpatient and outpatient care.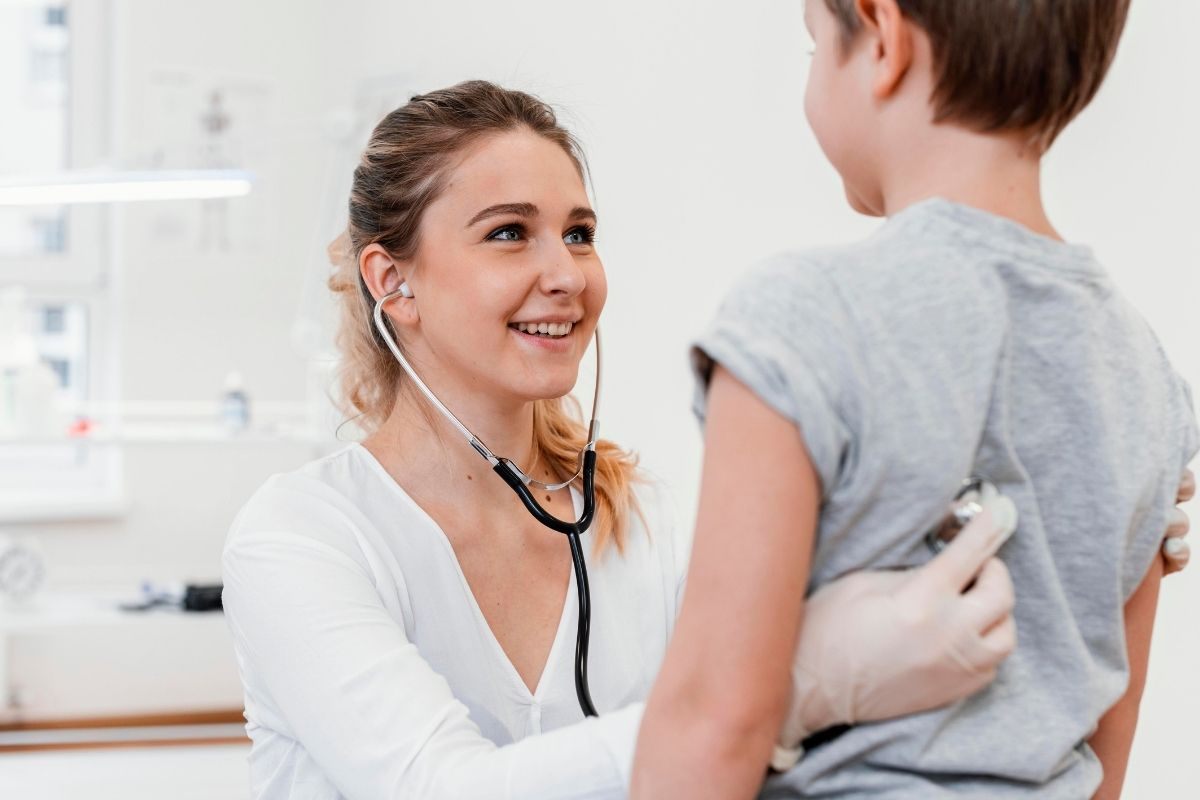 Because states were given the freedom to create their own CHIP programs, their scopes may vary. However, there are mandatory benefits. For example, Separate CHIPs should absolutely have Well-Baby and Well-Child Visitations, dental benefits, behavioral health benefits, and vaccines.
Another thing applicants need to know is that some states can choose to deploy cost-sharing. This means that families will only receive a portion of the cost from Medicaid. Expenses that may need cost-sharing include enrolment, deductibles, copayments, coinsurance, and premiums.
The good thing is that applicants will be able to know whether their coverage includes cost-sharing as agencies are mandated to disclose this fact. They also disclose current charges, groups subject to cost-sharing, cumulative maximums, payment methods, and penalties for failure to pay.
The CHIPRA
The Children's Health Insurance Program Reauthorization Act of 2009 (CHIPRA) was passed in 2009 by former President Barack Obama. It provided states with more funding and options, helping them expand their range of services through Medicaid and CHIP.
The main objective of this law is to help states create more effective, successful, and efficient strategies to help minors enroll, receive, and retain their health coverage. It also makes programs more flexible, especially when it comes to the expansion of eligibility.
Some additions that CHIPRA includes are the Express Lane Eligibility, outreach and enrollment grant funding, Performance Bonus state incentives, and automatic eligibility for newborns.
How to Apply for CHIP
Those who need help from Medicaid will be glad to know that they can easily apply anytime. If they are applying for Medicaid, they will be informed if their children are qualified for CHIP benefits. Once they get the go signal, they can start the application.
Individuals can apply by calling Medicaid at 1-800-318-2596. They can also visit the Health Insurance Marketplace and fill out the application form. If a member of the family qualifies for CHIP or Medicaid, the agency will get in touch with the applicant to complete the process.
One thing to remember is that CHIP is a joint venture between the federal and state governments. Because of this, each state has its own guidelines regarding different eligibility and qualification criteria. They may also have varying sets of benefits.
Individuals who want to apply need to get in touch with the respective state agency handling the program, as they will be able to provide residents with the correct list of things applicants need to submit for their application.
Eligibility and Requirements
Eligibility for this program has two factors namely income and category of the population. Children in low-income families or family members below 19 are covered by CHIP. They should also be uninsured, a resident, not a juvenile inmate, not a patient of a mental institution, or eligible for any benefits.
Low-income pregnant women, as well as lawfully residing low-income children and pregnant women, are eligible for the program as well.
In fact, CHIP also covers minors whose parents are state employed and meet either the Maintenance of Agency Contribution condition or the Hardship condition.
Getting Help from Medicaid and CHIP
The best way to apply for Medicaid's CHIP is to get in touch with the agency in charge of CHIP in the applicant's state of residence. This way, they can get accurate information about requirements, which they will need to fulfill in order to qualify.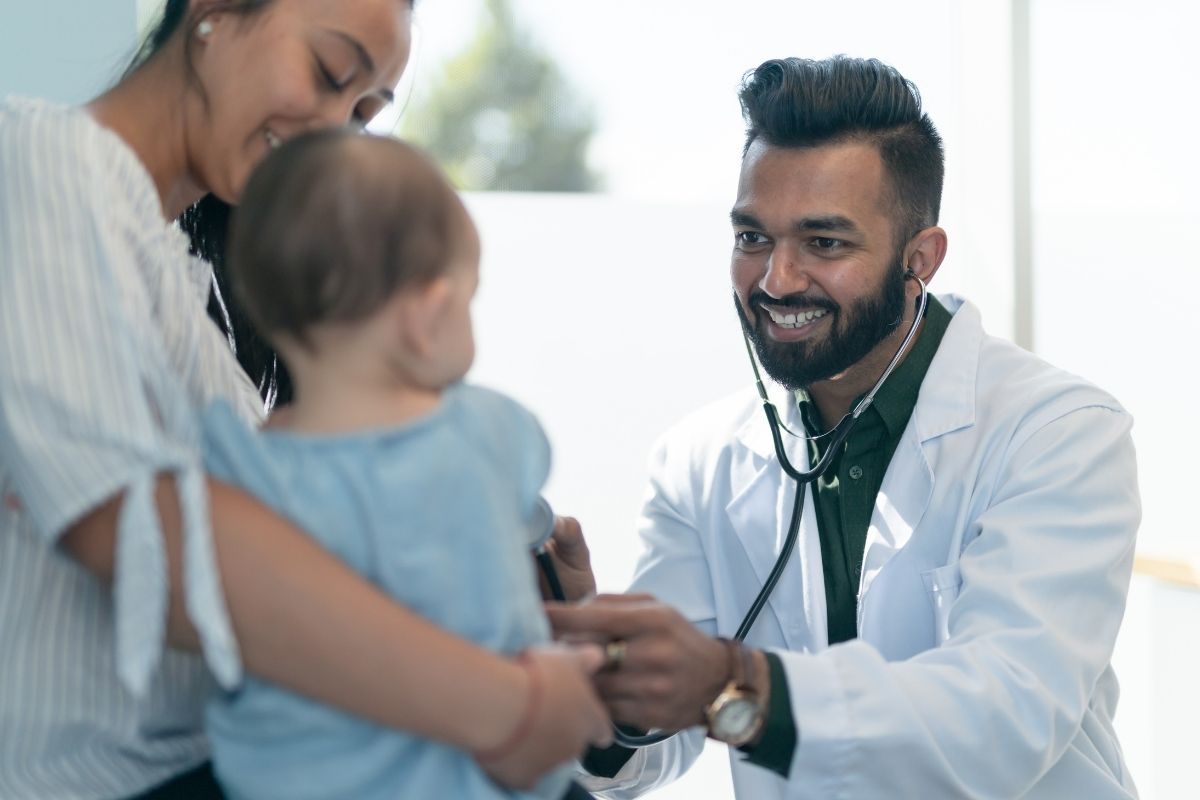 Interested individuals should also consider reaching out to their state's Medicaid office if they have questions about their Medicaid eligibility, coverage, services, provider enrollment and availability, insurances, claims, lost cards and replacements, and status of the application.
The good news is that the Medicaid website provides the complete contact information of the relevant agencies per state, alongside links to details about the program, eligibility, and enrollment. This is the most straightforward way to know the specifics of the state's CHIP initiative.
Should applicants need to get in touch with the main office, they can call at 877-267-2323 or send an email to Medicaid.gov@cms.hhs.gov. They can also mail them to the Centers for Medicare and Medicaid Services, 7500 Security Boulevard, Baltimore, Maryland 21244-1850.
Other Welfare Options
The Health Insurance Marketplace is a great place to start for individuals who are looking for other benefits options. When applicants use the application form to see if their kids are eligible for CHIP, it will also show other benefits for which they qualify.
Other programs that cater to low-income families and children include the Supplemental Nutrition Assistance Program, Subsidized Housing, Housing Vouchers, Earned Income Tax Credit, Headstart, and Special Supplemental Nutrition Program for Women, Infants, and Children.
The Bottom Line
The Medicaid and Children's Health Insurance Program is designed to help children and their family members to make sure that they receive the healthcare they need and deserve. With this program, families in need will be able to take care of their children's health and wellness, to ensure a happy life.
References
Children's Health Insurance Program Reauthorization Act of 2009
Medicaid and Children's Health Insurance Program – Children's Health Insurance Program (CHIP) | Mississippi Division of Medicaid