Psychiatrists are highly professional individuals who specialize in mental, emotional, and behavioral disorders. These doctors are qualified individuals in charge of taking care of patients' mental and physical health with psychological issues.
Many people aspire to reach the level of prestige these professionals have. They are also reputed to have large paychecks, inspiring more people to pursue this career.
However, going down this road requires dedication and skill, and an understanding of what it takes to become a psychiatrist. This article will talk about what psychiatrists are and where to find psychiatrist jobs.
What Are Psychiatrists?
Qualifications For Psychiatrist Jobs
Work Environment And Conditions Of Psychiatrists
Where To Look For Psychiatry Jobs
Other Job Sites To Check Out
What Are Psychiatrists?
The first thing to know about psychiatrists is that they are medical doctors who are specialists in mental health. These doctors can go through training to focus on their specializations, including child and adolescent, geriatric, addiction, and forensic psychiatry.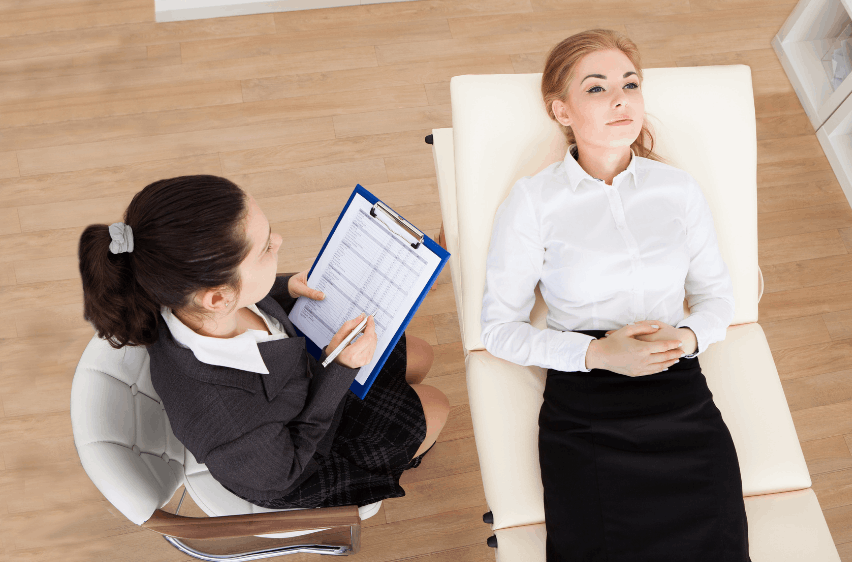 When dealing with patients, they are responsible for diagnosing and creating treatments for individuals suffering from psychiatric issues. To do this, these professionals can perform a range of medical laboratory and psychological tests.
They also formulate treatment plans for their patients. There are different approaches to treating patients, and they craft plans depending on their diagnoses. Some of the most common treatments done by psychiatrists include psychotherapy, medications, psychosocial interventions, and ECT.
For patients who need medications, psychiatrists can prescribe the drugs they can use. They can write prescriptions for antidepressants, antipsychotic medications, sedatives and anxiolytics, hypnotics, mood stabilizers, and stimulants.
Psychiatrists Vs. Psychologists
Many people often make mistakes when referring to psychiatrists and psychologists. However, they have significant differences, including training, education, and responsibilities. Psychiatrists have degrees in medicine, while psychologists have advanced degrees in psychology, usually graduate education.
While psychiatrist has training in psychiatry, psychologists have training in research and clinical practice. Both of them can treat patients through psychotherapy.
However, psychiatrists can prescribe medications and create medical treatments, while psychologists can perform psychological testing and evaluation.
Qualifications For Psychiatrist Jobs
Because psychiatrists are highly specialized professionals, aspirants should expect to go through a long path of training and education. The first thing a person needs when they want to pursue a career in psychiatry is a pre-med bachelor's degree.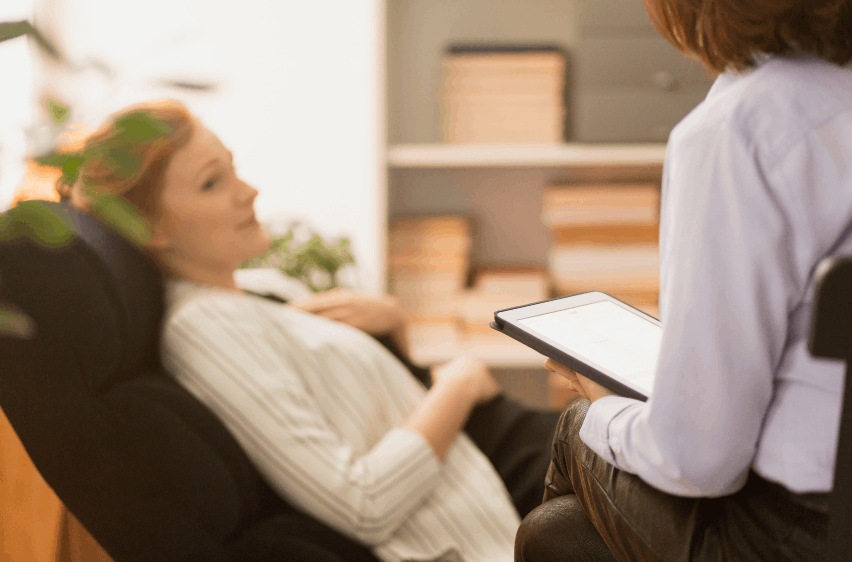 These professionals are doctors, so aspirants need to get into a medical school to get a medical degree. They also need to finish their residency, then proceed to get specialized training for psychiatry.
These professionals can start practicing after their specialized training as long as they get their board certification conducted by the American Board of Psychiatry and Neurology.
If they wish to specialize further, they need to get the right certifications for the sub-specialty. Getting additional training means that they will need to spend more years on their education. Then, they also need to get certificates for their sub-specialty.
Skills Needed
These professionals need to have the right skills to perform the job. They should have empathy and compassion to treat others with understanding. Moreover, they should be able to communicate effectively with patients.
Critical thinking is also a great skill for these professionals to find tell-tale signs of psychiatric problems and create treatment plans. They also need to monitor their patients and make changes in the current treatment plan.
Work Environment And Conditions Of Psychiatrists
As of May 2020, there are 25,540 psychiatrists employed across the United States, according to the Bureau of Labor Statistics (BLS). This is just a portion of the approximately 45,000 psychiatrists in practice, as estimated by the American Psychiatric Association.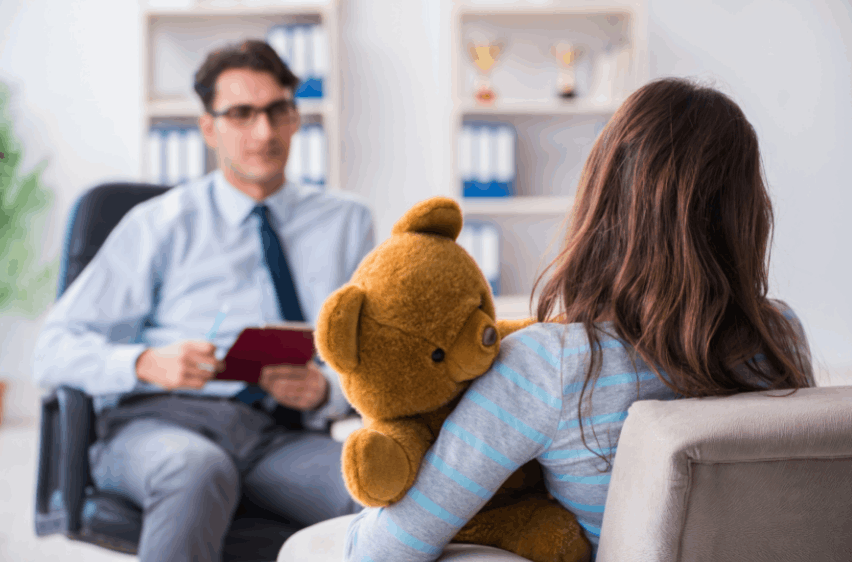 Of the BLS number, 8,360 work in physician offices, while 4,160 work in general medical and surgical hospitals and 3,550 work in psychiatric and substance abuse hospitals. This is followed by 3,060 psychiatrists who work in outpatient care centers and 1,380 who are in state government facilities other than schools and hospitals.
New York is the state with most psychiatrists (4,040), followed by California (3,970), Texas (1.550), Florida (1,520), and Pennsylvania (1,240).
There are multiple environments for psychiatrists to work in. The difference in practice would depend on the type of facility they are working in. For example, prison psychiatrists have a different clientele and environment compared to those in outpatient care.
Expected Salary
Aspiring psychiatrists may be curious as to how much these professionals earn. However, the BLS stated that the median hourly wage of these doctors is $104.38 or a mean annual wage of $217,100.
The thing about their salaries is that they can choose how much they want to charge per hour, depending on their location. For example, the annual mean wage of professionals in North Dakota is $138.49 per hour, the highest of all states, followed by Kansas ($135.29) and Minnesota ($133.84).
The salary is thus dependent on the industry, specialty, experience, and other credentials that the psychiatrist has. For example, those in the home care services can earn $126.02, while the local government pays $124.52. Residential intellectual and developmental disability, mental health, and substance abuse facilities pay $123.1.
Where To Look For Psychiatrist Jobs
When looking for psychiatry jobs, it is essential to know that there are many options out there. Job seekers need to know where exactly to look. There are two major ways to look for an opening, namely through the American Psychiatric Association's career hub and through websites.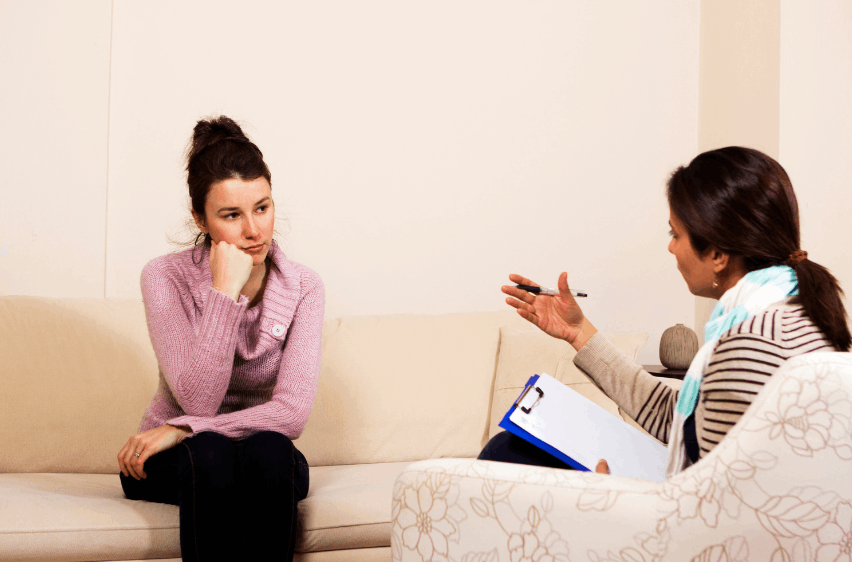 For professionals looking for the right job, the first option should be a priority. JobCentral, the APA's official job site, is home to 6,599 employers and 6,990 job seekers. It carries 4,558 jobs from various types of employers like UnitedHealth, Southern Nevada Adult Mental Health Services, and UCHealth.
Many companies that use JobCentral are looking to fill multiple positions so that a few aspirants can snag a job at that particular facility. The site also has job advertisements throughout the United States, so applicants targeting a specific state can easily do so.
Aside from the types of companies and locations, employers on this site also look for psychiatrists who work in different specializations. For example, the Albany Medical Center is looking for an Academic Child and Adolescent Psychiatrist, while Tenafly Psychiatry Assoc. is looking for a Geriatric Psychiatrist.
Company Websites
Another way to search for job openings is to look for them at company websites. This is a more direct approach as job seekers can apply through a built-in application form included on the company's website. These usually include a space to include a pitch and resume.
Companies looking to fill a position also tend to provide details that applicants can use to reach out and send their applications. Usually, these companies provide email addresses and phone numbers, as these provide a more direct mode of communication.
A great way to utilize these websites is to list down the names of the companies applicants want to apply to. However, keep in mind that this method will only work if aspirants already know where they want to work.
Other Jobs Sites To Check Out
It is important to note that while JobCentral is the best place to look for psychiatry openings, it may not have the right job for particular aspirants. This is why having more than one job site is the best way to maximize their resources.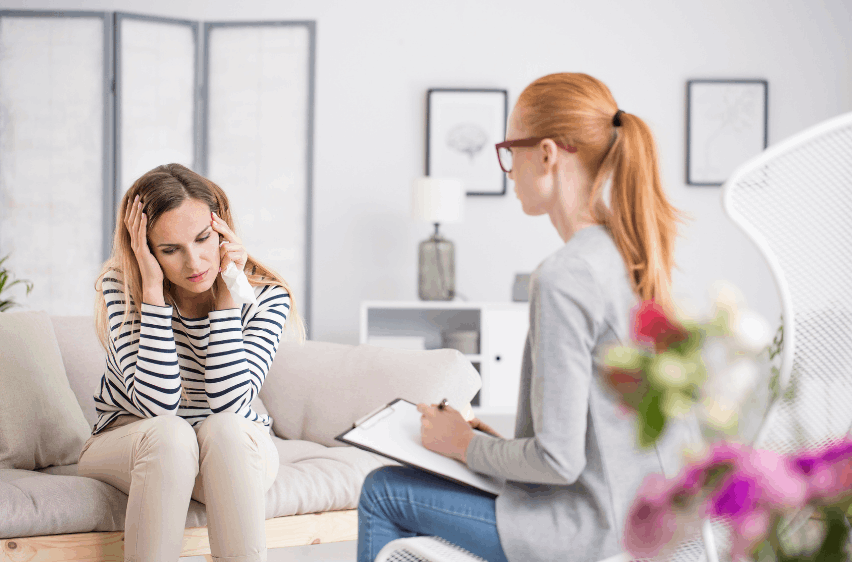 There are a lot of job sites where applicants can look for openings. The key is to find the most popular and reputable ones. Indeed is one of the most reliable search sites carrying thousands of openings from companies such as Psychiatrists, The State of Wyoming, and California Correctional Health Care Services.
FlexJobs is also a great option as it offers different positions such as Telemedicine Clinical Social Worker, Lead Psychiatrist, and Licensed Mental Health Therapist. Moreover, this site includes the hours and work arrangements, whether remote or on-site.
Other reliable job sites to aspirants should check out includes LinkedIn and GlassDoor. LinkedIn is a social media-like platform where candidates create a profile and build their network. At the same time, GlassDoor is a straightforward site that offers in-depth information about the industry and companies.
Snagging A Job Through Search Sites
The best way to maximize these sites is to use its advanced search function, which lets users enter the job title, location, industry, level, and salary range. This way, they can narrow down the search and go through the most relevant results.
In some sites, such as GlassDoor, all kinds of filters ensure that the search returns results in a more particular search. They can indicate company ratings, cities, company size, seniority labels, and remote jobs.
It is important to keep in mind that creating an airtight profile is an excellent step toward getting a job through search sites. A complete profile is valuable for employers. Of course, candidates still go through a screening process before they are accepted.
Conclusion
Becoming a psychiatrist can open up many challenges, but with the right mindset, skills, and qualifications, aspirants can become one. With the help of this guide, aspiring psychiatrists can prepare for this career path and look for jobs in the most effective manner.