An office will never be complete without a receptionist. These individuals handle visitors and customers the moment they enter the establishment, giving them direction and assurance as soon as they step into the place.
They are usually found in lobbies, waiting areas, and concierge counters of offices, hotels, restaurants, and other places, showing how these workers have a lot of job prospects.
Becoming a receptionist may be a simple process as long as applicants know what they are getting into. This article will shed some light on what these workers are and how to find receptionist vacancies.
What a Receptionist Does
Qualifications for Becoming a Receptionist
What to Expect When Working as a Receptionist
Tips for Finding Vacancies
Job Sites to Check Out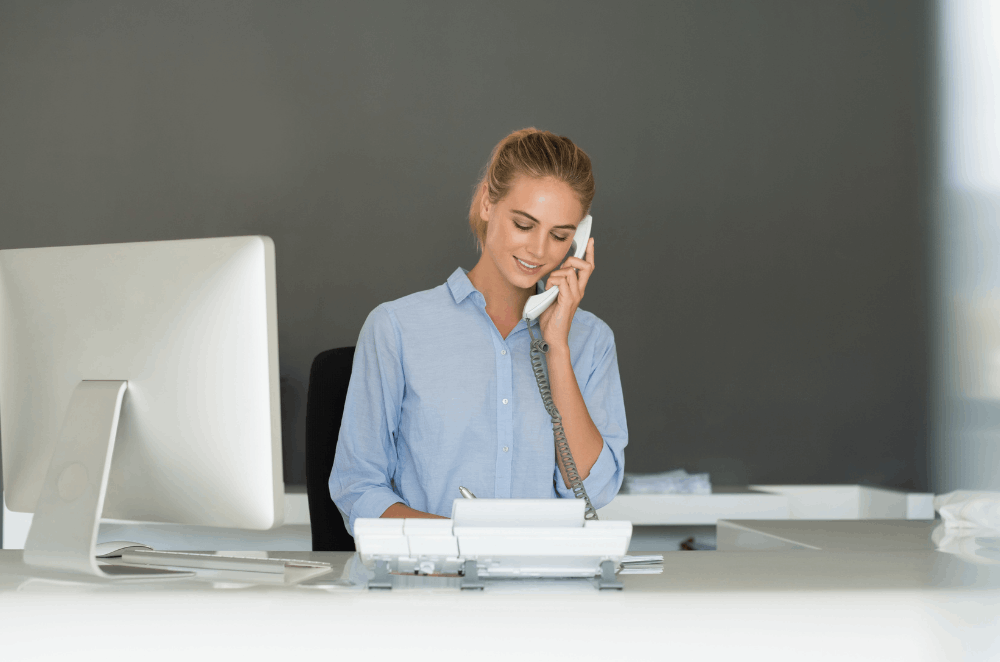 What a Receptionist Does
Receptionists are an establishment's front-facing service providers. They are in charge of administrative and customer service tasks and can work in a whole lot of industries.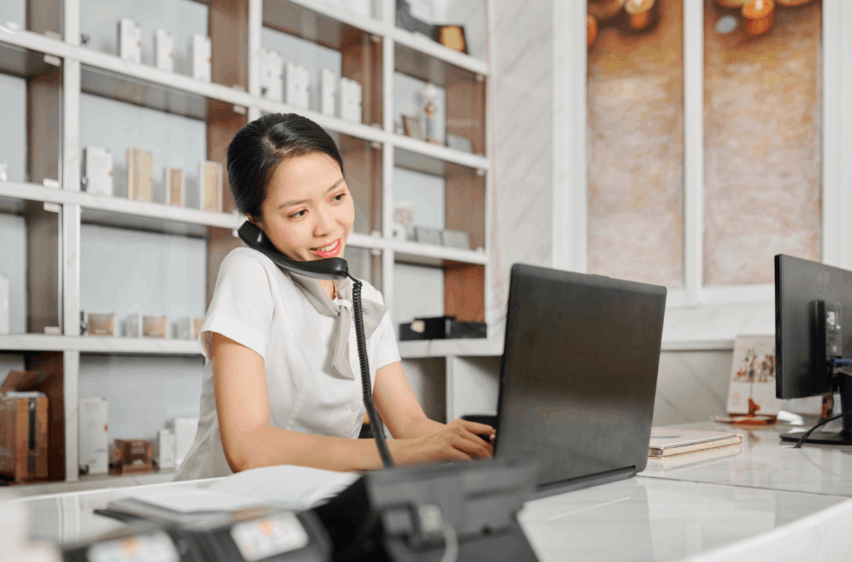 As a front-facing job, receptionists are the ones people go to when they arrive at an establishment. People also approach them when they have questions about the services offered at the establishment.
While it is front-facing, it is also a clerical position in which employees are expected to deal with documents, phone calls, emails, and scheduling. Given this, it is easy to see that this job covers a wide range of tasks and duties.
The most important thing to know about receptionists is that they are tasked with doing administrative work as well as customer service. They are often the people who deal with customers with questions, especially those with concerns.
Responsibilities of a Receptionist
Being in a clerical position, employees are responsible for answering phones, making phone calls, and forwarding calls to the right recipient. They are also tasked with sending and replying to emails, maintaining office supplies, checking inventory and placing orders, and scheduling appointments.
Organizing and updating records are also part of a receptionist's duty. For those working with employees who travel for business, receptionists may be ordered to arrange travel accommodations. Faxing, transcribing, and filing are also included in the job.
As customer service personnel, receptionists are responsible for greeting visitors and guests. Likewise, they may need to handle irate customers, especially in stressful environments such as hospitals.
Qualifications for Becoming a Receptionist
To become a receptionist, applicants need to satisfy the qualification requirements. When it comes to education, the minimum requirement for this job is a high school diploma or its equivalent. However, keep in mind that companies with specialized services may look for candidates with higher educational backgrounds.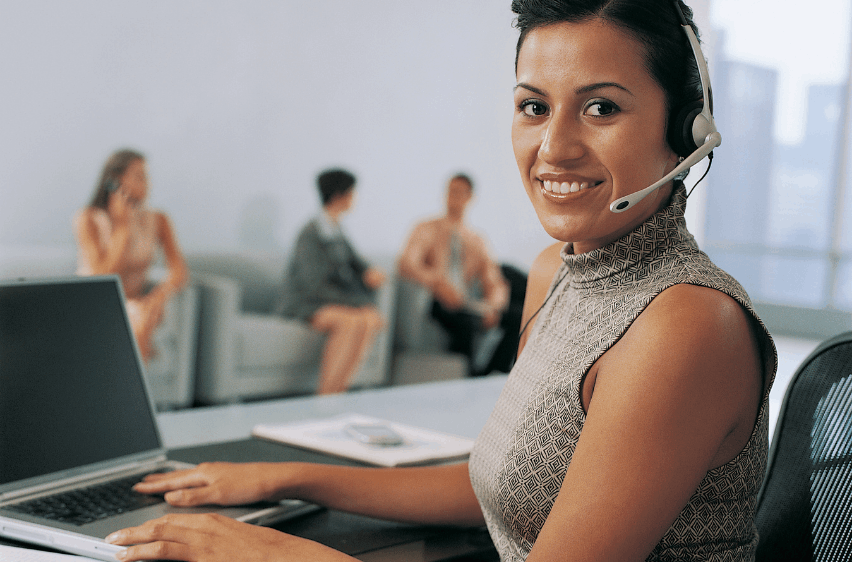 Moreover, the same type of companies may look for certifications. An example of this is hospitals or any medicine-related offices. Applicants may be asked to get a medical, dental, veterinary, or professional receptionist certificate. The requirement varies depending on the employer.
In terms of experience, there is no specific amount of time needed to be able to work as a reception. However, some ask for a few years of work experience. Again, this depends on the employer.
Companies that hire applicants without experience usually offer on-the-job training to accustom employees to the environment and their responsibilities.
Skills that Work to Applicants' Advantage
The administrative and customer service nature of this job means that applicants need to have a certain set of skills. For the clerical part, candidates should be quick-witted and organized. They should also be observant, analytical, and familiar with basic computer operations.
On the customer service part, applicants need to be accommodating to clients. They should have interpersonal and conflict-resolution skills.
Moreover, they need to have the ability to multitask as they may need to accommodate customers, answer calls, and cater to emails all at once.
What to Expect When Working as a Receptionist
Receptionists are needed in places with areas for receiving customers and visitors. The thing about receptionists is they are needed in almost every industry, so they are bound to work in all kinds of environments, depending on the type of organization they work in.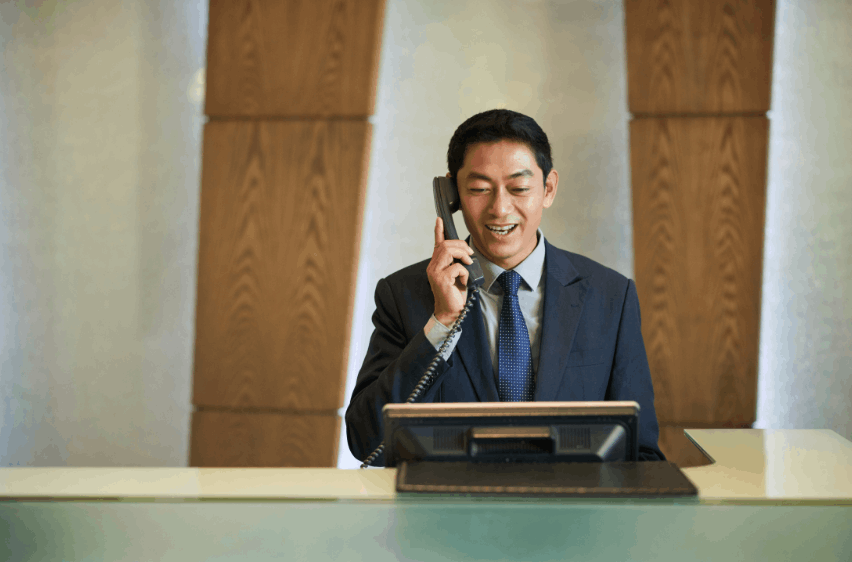 According to the Bureau of Labor Statistics, there are around 1.1 million receptionist jobs in the US. Almost half of these jobs (49%) are in healthcare and social assistance, while 11% are in professional, scientific, and technical services.
Six percent of receptionists work in personal care services, 4% in administrative and support, and 3% in other organizations. Receptionists are placed in areas in an establishment where clients and visitors are likely to pass through first such as lobbies and waiting rooms.
Because this is a front-facing job, employees interact with many people throughout their shift, they are more exposed to different types of people with a wide range of temperaments. They also answer phone calls, which can be overwhelming during busy days.
Salary Expectations
This job is full-time, so employees have to put in 40 hours of work per week or 8 hours per day. The average base pay is $30,273 per year. The median hourly wage for this job was $14.96 in May 2020. For the lowest 10%, the hourly wage is $10.59, while the highest 10% earns $21.71.
Those who work in healthcare and social assistance have an average hourly wage of $15.46, while those in professional, scientific, and technical services get $15.09. Meanwhile, those in administrative and support services and organizations such as religious or civic earn a little over $14.
The lowest pay per hour goes to personal care services. Of course, it is important to keep in mind that this is a more general overview of receptionists' salaries, some companies could offer more or less than the amounts stated above.
Tips for Finding Vacancies
Typically, job seekers are able to find receptionist vacancies in offices, hotels, and similar establishments. One of the best tips for landing a job at a preferred company is by going to its website and checking out its Careers page where they are likely to post openings.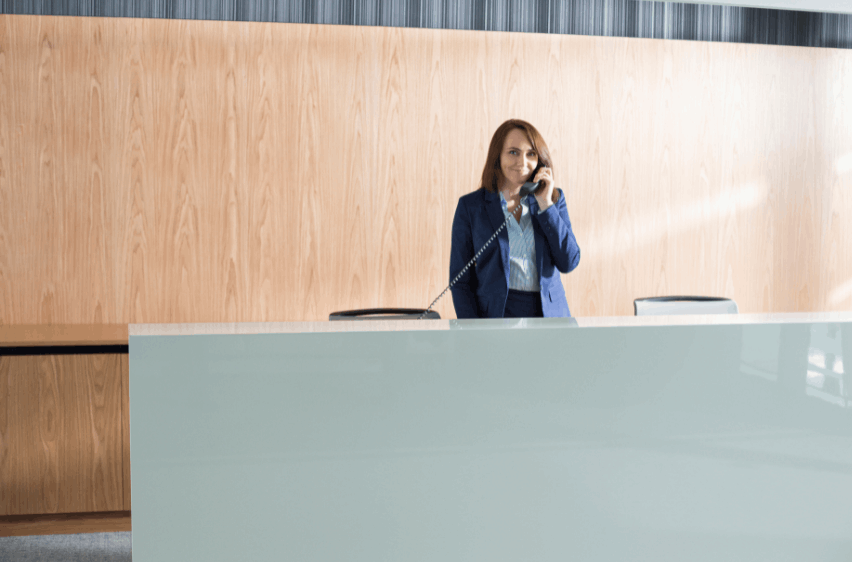 These sites usually have a built-in application form that aspirants just need to fill out. Those without this form are likely to have contact details on the page where aspirants can send their applications. Usually, prospective employers will want to see a resume and a pitch.
Another way to find vacancies is to use job-seeking sites. Many employers post job advertisements on sites designed to connect potential employers and employees. These sites carry thousands of job openings. In fact, some of the more popular options even have millions of options.
Maximizing Your Options
The best way to find the right job is to use all the resources available. Aspirants can go to both the company websites and job search sites to see what reception positions are available. This opens up a whole world of options.
Usually, job sites disclose all relevant information about the position including pay. Surveying these websites can give applicants an idea about what to expect should they apply directly through the company's website.
Once a suitable option becomes available, aspirants need to send a pitch to the employer. Because employment in any industry is possible, it is always smart to keep pitches for each sector ready. However, it is vital to always tweak the pitch to suit what the employer is looking for.
Job Sites to Check Out
These days, job sites have become the default choice for many applicants and employers. These are platforms where employees and employers can connect for the sole reason of employment. So, the two parties are likely to go to these sites first when looking to fill a position.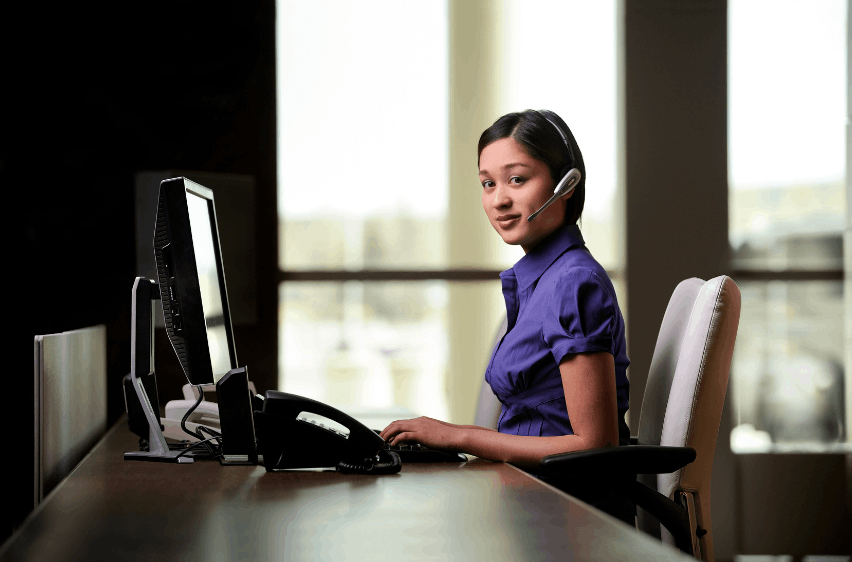 The problem is that there is a whole lot of similar sites to check out. While it is advisable to maximize the potential of each job search option, it is not practical to create an account on all the sites one can find.
The best way to go is to find the most popular ones with high success rates and register with those. Some of the most popular are: Indeed with 10 jobs added per second, networking platform LinkedIn, GlassDoor, and FlexJobs.
Monster is also a good option. These sites make it easier for job seekers to find opportunities as they have thousands, if not millions, of users.
Searching for the Right Receptionist Job
With plenty of sites to check out, the question is, how can applicants take advantage of what these sites have to offer? The easy answer to that is to use the search tool. These sites are equipped with search bars where seekers can simply type in the position they are looking for.
The best part is that these sites make it easier to look for potential employment with the help of advanced search options. In addition to the position, applicants can specify a salary range, location, and level of the position.
Using this, applicants can filter out options they can are in the position to apply to and only see openings that suit their preferences and needs.
Conclusion
The process of looking for receptionist vacancies is not complicated thanks to the scope of industries that employ receptionists, as well as the tools available for applicants.
Those wanting to work as a receptionist can snag a job in no time knowing where and how to apply.