Hundreds of employees are hurt every day while performing their duties. Accidents may happen at any time, but what can you do if it occurs to you?
Employees and their families confront substantial financial hardships when they are hurt in the workplace. Many households are forced into bankruptcy to pay medical expenditures on their own, as well as the reality of missed earnings due to time off work.
Thankfully, several rules protect employees in the event of an accident or injury. You'll learn about the processes, the company's duties, and more in this article. Continue reading.
What Should You Do If You Get Hurt At Work?
How To File A Workers' Compensation Claim?
Are Off-Site Employees Eligible For Workers' Compensation Claim?
Legal And Official Procedures You Should Follow
Work With Your Employer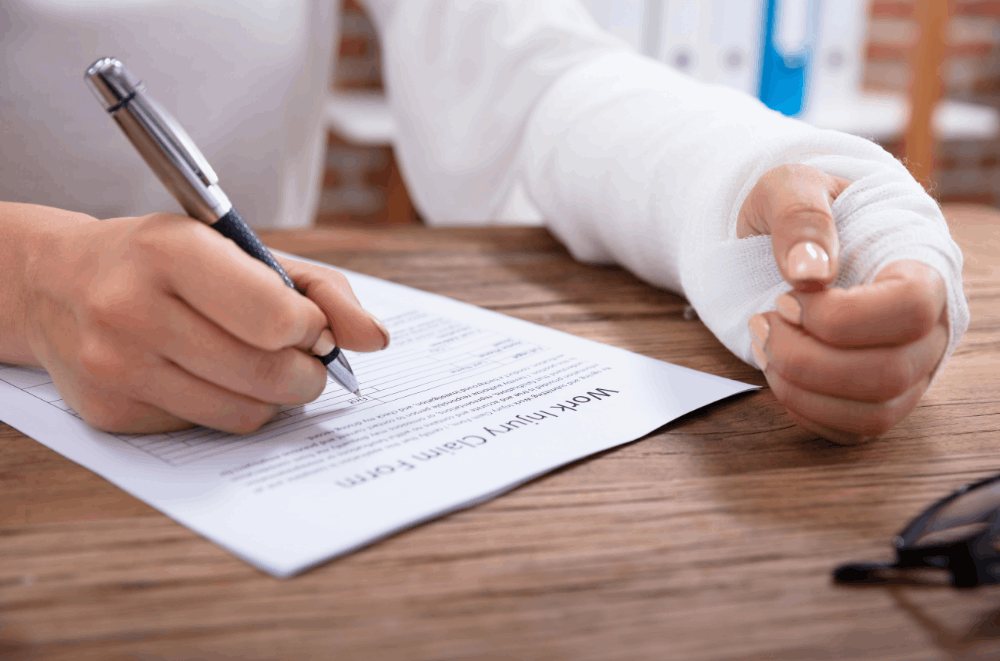 What Should You Do If You Get Hurt At Work?
The essential thing for workers to understand is that they must notify management right away if they are hurt at the workplace. Some jurisdictions demand written notice to the business, while others permit verbal notification.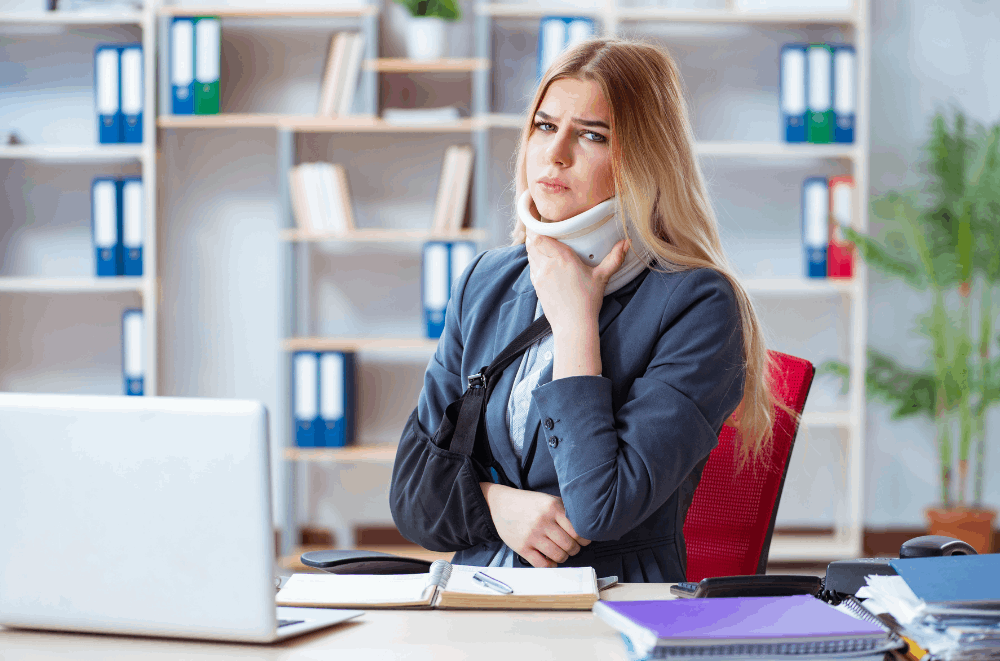 Workers should, however, disclose any on-the-job accidents to managerial officials in order to be safe. Because some jurisdictions have a short court date, you should submit the report promptly to avoid losing any legal claims to workers' compensation payments from the employers.
According to OSHA, Occupational Safety and Health Administration, companies must guarantee a safe working environment. On the other hand, employers should know what to do when safety precautions fail and an employee gets hurt on the job.
So, if you're hurt at work, you'll almost certainly be eligible for workers' compensation claims. Nearly all employers are obliged by State Law to offer workers' compensation protection to employees.
What Does The Law Say?
How the law protects employees and employers is one of the significant issues in workplace accidents. The law states that if you fall and break your leg or other body parts while working, you are entitled to workers' compensation payments for time absent from work.
Your medical expenditures would be covered by your employer's workers' compensation insurance carrier. Not all accidents, however, are as visible as a fractured leg. Some damages, for example, develop over time or as a result of a repeated assault.
If anyone works with her hands all day, it's possible that the repetitive movements produced carpal tunnel syndrome over time, but it's also possible that it didn't. This is a type of instance where legal support is essential because insurance companies might dismiss them as not work-related.
How To File A Workers' Compensation Claim?
A work injury compensation claim is comparable to any other insurance policy in that it must be filed. It is a request for benefits, not a suit against an employer. Notifying your company is the first phase in submitting a claim.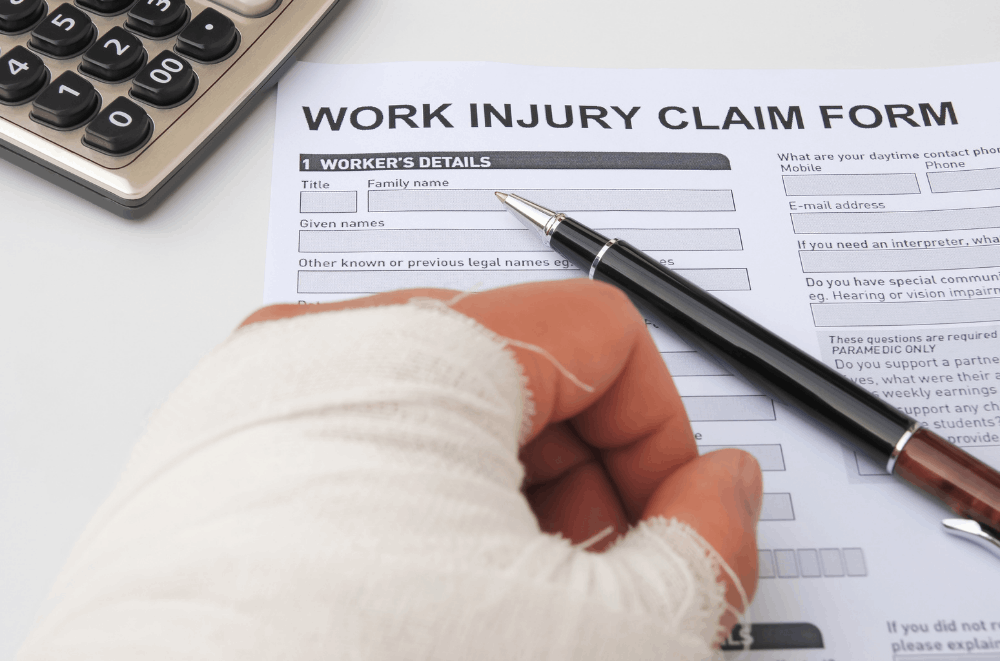 Regardless of how the company learns of the occurrence, they must provide you with a claim form as soon as possible. The company is not obligated to give benefits until this requested procedure is finished. Your employer should be able to provide you with the necessary claim paperwork.
In reality, most laws require that the documents should be kept on file by the employer, physicians' offices, and medical emergency rooms. If they are unable to assist you, contact your State's Workers' Compensation Office, which may be found on the websites of several State Government Departments.
Your employer should fill in the form and send the finished claim form to his workers' injury insurance carrier once you've finished filling out the form. A copy of the completed claim form should be given to you by your employer.
What To Do If The Company Has No Workers' Compensation Insurance?
Companies are obliged by law to carry workers' compensation insurance, with a few exclusions, like manual workers, domestic staff, and contract workers.
If your company states that they don't have workers' compensation insurance, speak with your attorney. You may also contact your State's Labor Board or workers' compensation office, which may be located on the federal agencies page for your State.
If your company does not have workers' compensation insurance, your jurisdiction will most likely pay your benefits from a fund established by the State. If an employer who is obliged to have workers' compensation insurance does not have insurance, you may be entitled to claim negligence.
Are Off-Site Employees Eligible For Workers' Compensation Claim?
Employment is a dynamic environment, and moving away from your office desk does not always imply that you are finished with your work. As a result, even if you aren't at work, you may be eligible for workers' compensation benefits.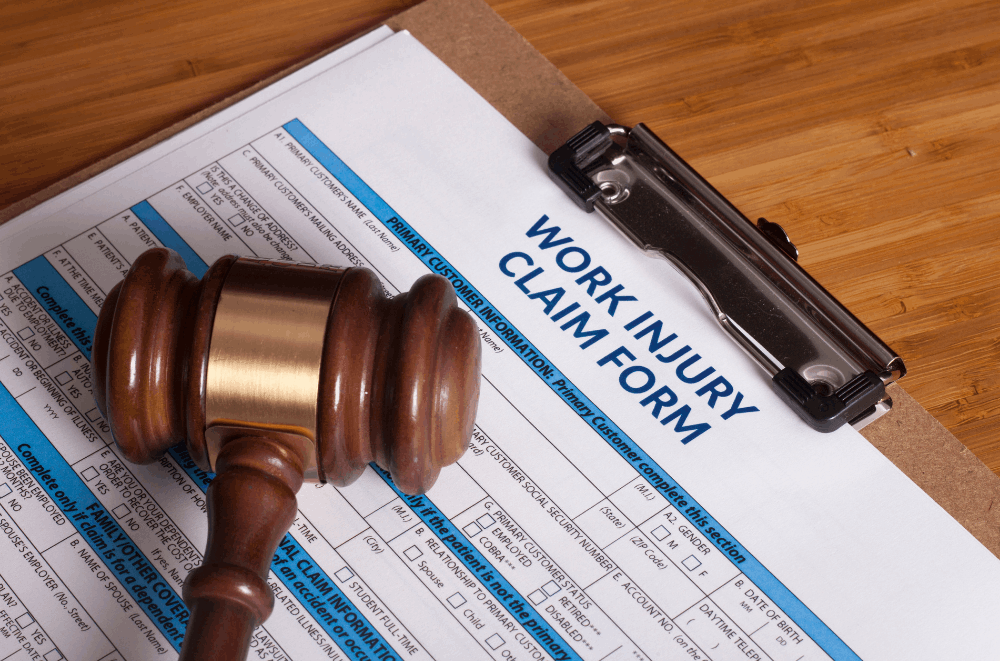 Workers' compensation is a type of company insurance that helps employers pay additional money to employees who are injured on the job. However, not every off-site accident will be covered.
You must justify your claim to get any workers' compensation benefits. This generally entails proving that the accident took place while you were formally on the job and that your job obligations caused the damage. Given these rules, certain off-site injuries may not be covered.
Most of the time, the injured employee bears the cost of establishing that the damage was caused by their employment and required sufficient proof in their favor. Because remote workers work from home, there will not always be something that can confirm the incidence.
What Are The Uncovered Situations For An Employees' Compensation Claim?
Workers' compensation may not cover an employee's injuries in specific circumstances. For example, if you are hurt at a workplace function that is open to the public, you will not be covered by workers' compensation.
If your presence is required, or if you are injured while visiting a workplace function at your employer's location, you will most likely be covered by workers' compensation. Another example is that you will not be entitled to workers' compensation if you are wounded at work while drunk or while engaging in a fight.
However, if you are drunk and are involved in an event where it would not have changed the outcome, or if you were an unintentional witness to horseplay or a brawl, you may be entitled to benefits.
Legal And Official Procedures You Should Follow
First and foremost, you must seek medical assistance before beginning the filing procedure. In the event of an emergency, get immediate treatment. Don't take any risks. If the accident isn't life-threatening, find a medical practitioner who is part of your company's network plans.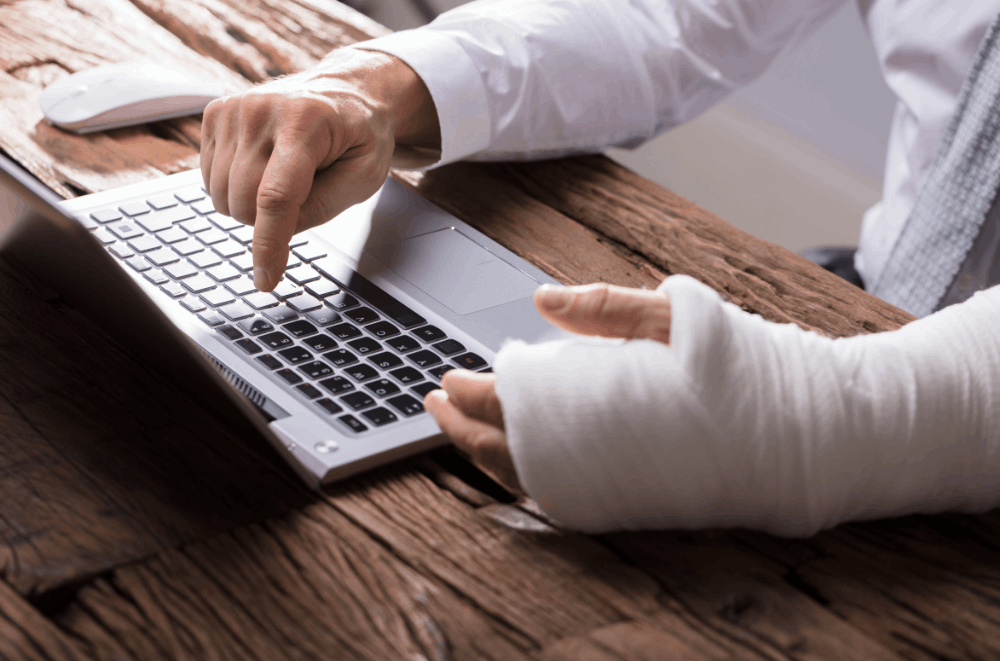 You'll need to file an incident report once you're in good shape. It doesn't matter if you feel that you have been hurt or not; you should still report any work-related injury. If you are unharmed in the incident, your statement may prompt your company to take additional safety precautions to ensure that an injury does not occur in the future.
Furthermore, completing an incident report right away safeguards you if you don't notice any symptoms for weeks or even months after the event. However, if an employee is hurt at work, the employer and the employee should work together to submit a workers' compensation claim with the company's insurance carrier.
Maintaining effective discussion between individual workers, the physician, the claims appraiser, and the insurance broker is in the best interests of the company owner. This can assist in accelerating the review process, allowing the employee to get the money they need to pay for care sooner.
What Should You Do When An Injury Becomes A Law Suit?
Even if an injured worker files a lawsuit, the company should continue to communicate with the worker. Attorneys and claims administrators should be given all pertinent information, along with any paperwork, by businesses.
Early settlement of a dispute can save money and time in the long run. Most employees' compensation policies contain employer liability coverage, which will cover your legal bills and other expenses.
A workers' compensation claim should, in theory, be resolved without going to court. In addition, by taking a few simple safety steps, company owners should eliminate the need for a workers' compensation claim in the first place.
Work With Your Employer
Keeping your lines open and communicating with your employer is, of course, one of the most crucial things you can do. You and your partner may devise a plan to get you back into the workforce.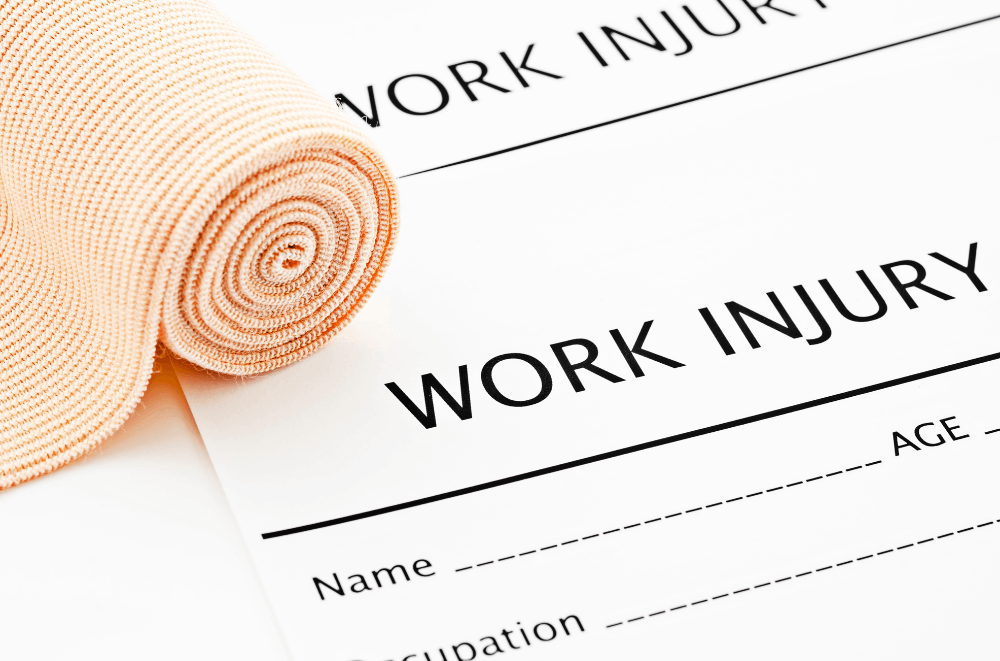 When you recover, your employer might discuss alternatives responsibilities for you to do. Essentially, your company does not want you to feel ignored or neglected because you are not in the office or performing your duties.
It Is Essential To Work Together
Accidents happen even in the safest places on the planet, according to science. No one can indeed prevent it from happening. Employers and employees, on the other hand, may always work together to solve an issue.
The Bottom Line
If you have an accident while doing your tasks, you can file a workers' compensation claim and get paid from the insurance company. However, as we all know, it takes two to tango. For the correct process, you must contact your employer.