For many people across the globe, being financially independent is one of their most pressing goals, no matter their current circumstances. While financial independence can mean different things to different people, one commonality is that it is a step toward financial freedom.
Establishing a business is one of the most fulfilling ways to achieve this goal. If you have a creative and entrepreneurial mind, you can try your hand in the business world not only to achieve financial independence and freedom but also to make something that will positively impact the world.
Women who want to enter the business arena should see what 90 Day Business Launch has to offer. This article tackles some of the most important aspects of this coaching service through the following points.
What Is 90 Day Business Launch?
Step-by-Step Help for Women
Proven Track Record
Diversity, Equality, and Inclusion in Mind
How to Join 90 Day Business Launch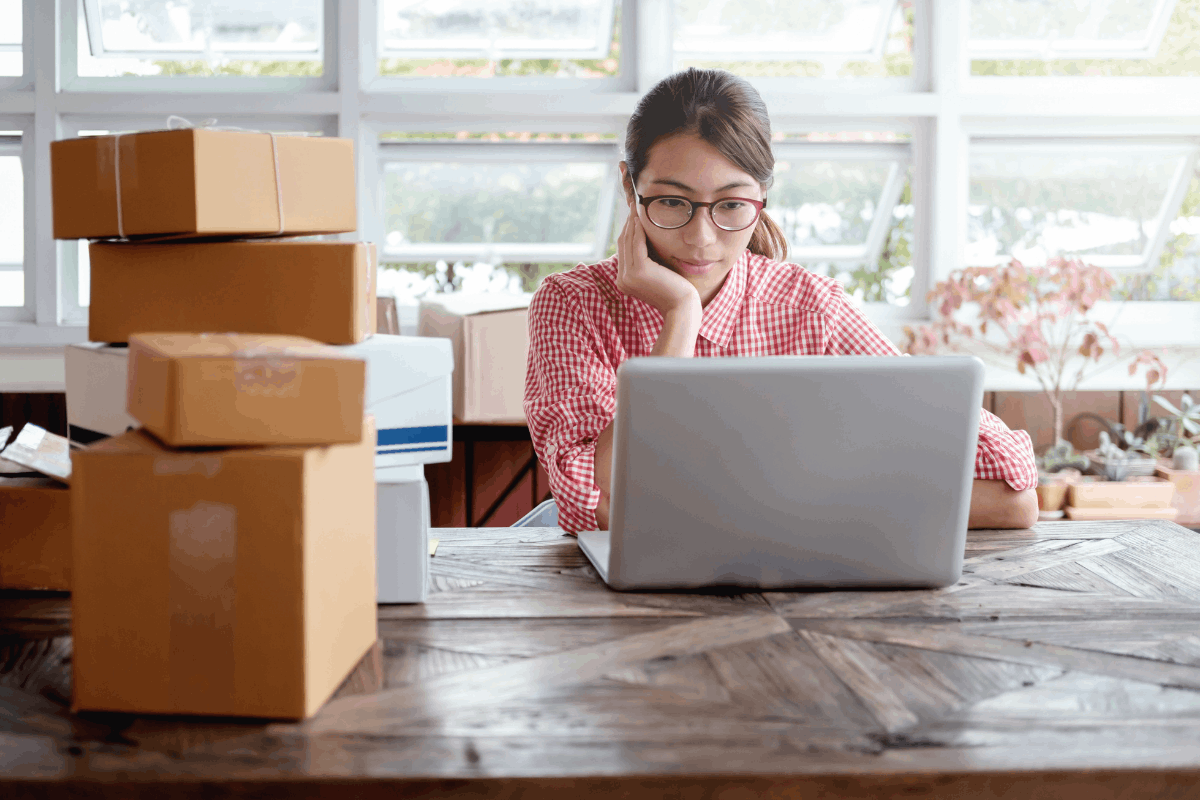 What Is 90 Day Business Launch?
90 Day Business Launch is a business coaching program by CEO Michelle Ward. It is designed to encourage women to establish their own businesses by giving them the confidence and guidance they need to get started. This program aims to teach women to get into the right mindset for their goals.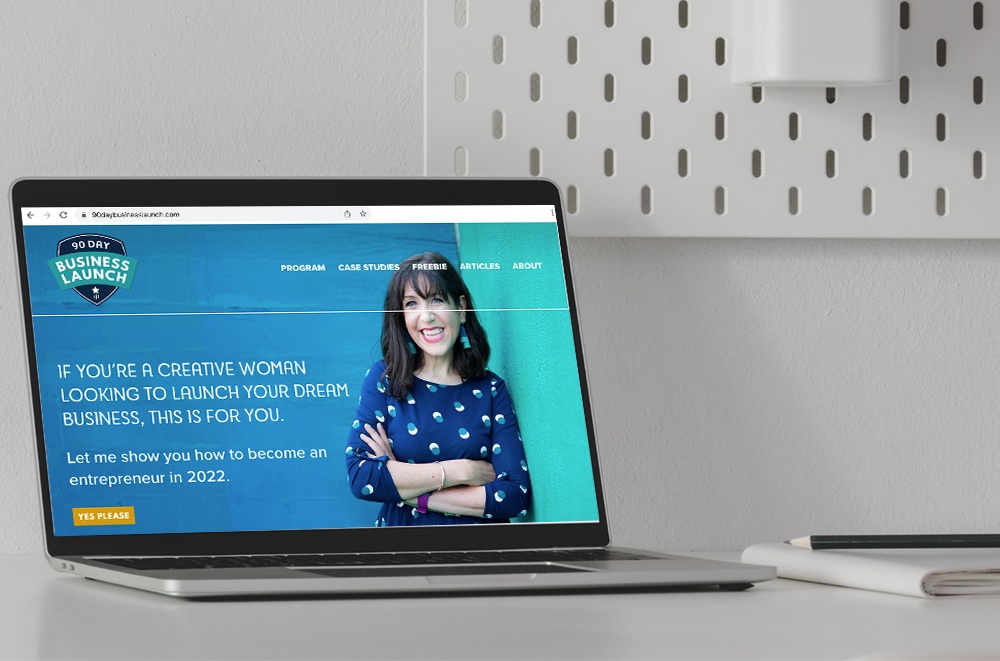 Enrolling in this coaching course can give you the motivation you need to pursue your dreams of officially becoming an entrepreneur by launching your very own business – all within 90 days, as the name suggests.
The program has helped 100 businesses launch since it started in 2018 and a huge percentage of them (91%) are still in business. It is deemed helpful and effective by many of its enrollees. The program even received an average 9/10 rating for the year 2021.
Participants get a personalized learning experience with over 20 other women, a membership to the program's exclusive site, the opportunity to participate in a community of aspiring entrepreneurs, a planner, and many other goodies to help you work through the course.
Led by a Female Entrepreneur
Ward, who started as a coach through When I Grow Up in 2008, is an entrepreneur herself. She provides various materials to help enrollees pursue their dreams of becoming business owners. She pursued hers in 2010 and has been helping others do so even before that.
Currently, Ward has been enjoying freedom when it comes to her work and finances. She was also invited to speak at different events held by Etsy, The World Domination Summit, Lady Boss, and the Freelancers Union, just to name a few.
Step-by-Step Help for Women
90 Day Business Launch not only provides mentorship and materials to help participants become entrepreneurs but also gives them a hand every step of the way. Ward seeks to help women shape their ideas into a feasible business plan.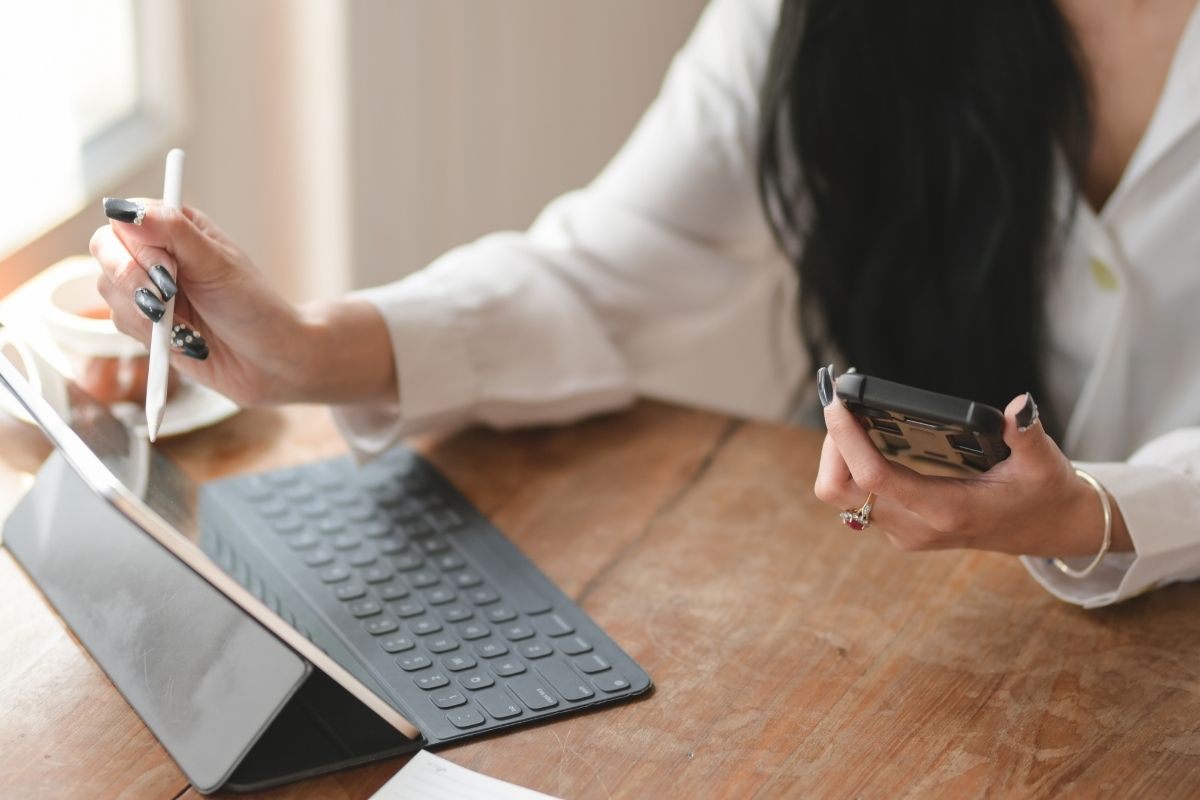 To start, enrollees just need to join and program with a business idea, no matter how unclear and incoherent. The main goal is to help iron out the details of these tentative ideas by giving them the tools they need to formulate a mission and a message.
Ward also aids women in coming up with options to cover funding and solidify pricing. In line with this, the program also gives learners an idea of how to properly market their business, including digital techniques like social media, websites, and content.
Achieving all these requires a project plan that is tailored to the entrepreneur's goals and methods. The program helps create such a timeline, complete with every detail needed to achieve every milestone.
Hands-On Mentor
Given all the things included in the package, it is easy to see that the program is overseen by a mentor that is involved not only in educating the participants but also in guiding them as needed. As a female entrepreneur herself, Ward can relate to her mentees, giving her an advantage over other coaches.
Plus, the materials are developed and written by Ward herself. She knows the ins and outs of the business world, and these materials help open the way for other female entrepreneurs.
The program also includes a workbook developed by Ward to help participants learn what it means to be a business owner, prepare for the journey mentally and emotionally, and find the next step.
Proven Track Record
Launching a business in 90 days may seem too good to be true. However, you can take it from past participants of the program who placed their seal of approval to 90 Day Business Launch. The website has a Case Studies section that serves as a compilation of testimonials from successful participants.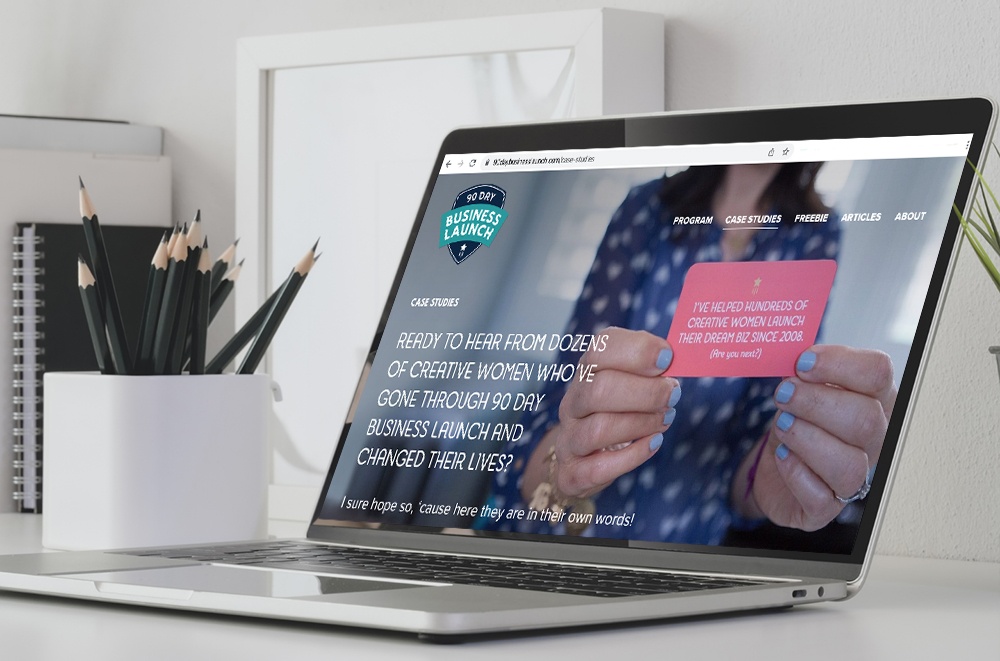 This collection is a great way to peruse the types of participants who enrolled in the program, while also seeing how their businesses are doing after the launch. Each business owner has her own profile showing her journey.
Plus, these testimonials come with video proof that shows you are looking at real people who overcame real struggles and enjoy real successes.
There are numerous cases included in the Case Studies page, giving you guarantees from different people in different areas.
Featured in Reputable Media Outlets
Aside from having testimonials from participants, different media outlets prove just how effective the program is.
The program has been featured in the New York Post, Forbes Top 100, Newsweek, HuffPost, USA Today, Freelancers Union, AOL Jobs, Etsy, the Unmistakable Creative Podcast, and many more.
Diversity, Equality, and Inclusion in Mind
One of the most important qualities of this program is it focuses on diversity, equality, and inclusion. Looking at its DEI page, it outright advocates for equality by saying that it is an anti-racist company, which gives value to an inclusive and equitable clientele.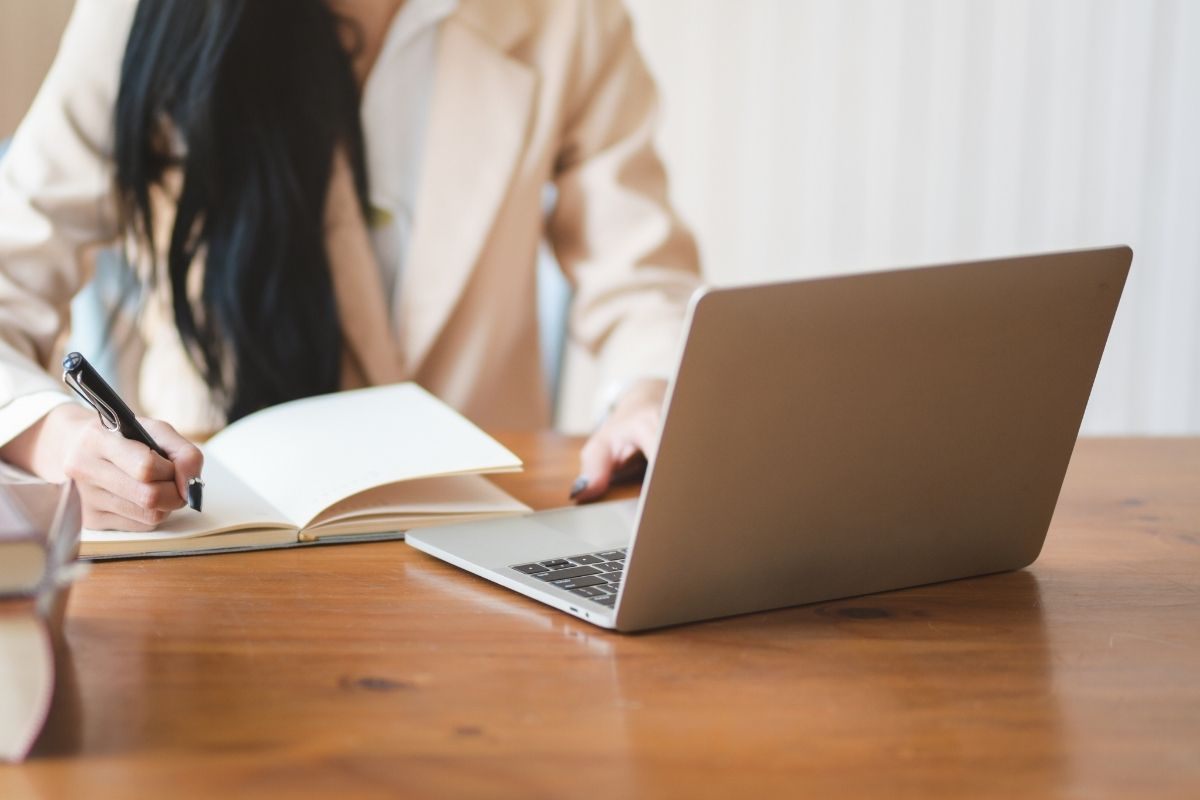 The program is designed to help all women. According to Ward, every woman should have a shot at becoming CEO, no matter what race, sexual orientation, and ethnicity they may have. The company seeks to help 1,000 women launch their businesses by 2028.
Aside from having a diverse population of enrollees, the company also has an inclusive set of policies. Its Zero Tolerance approach to discrimination is a great example of this as it does not tolerate discrimination of any kind, even in the form of microaggressions, tone policing, gossiping, and bullying.
Its hiring policies are also inclusive as the Zero Tolerance policy also applies to employees too. The company upholds the 30% pledge, which promises to include BIPOC members within the staff.
Scholarships for Qualified Individuals
The best thing about this company is it gives out scholarships to disenfranchised women who want to join the program. Two scholarship slots are open for marginalized individuals.
Eligible individuals are those who are creative, multi-passionate, ambitious, kind, and also financially unable to enroll in the program without help. Scholars are also for someone from a disenfranchised community such as people of color, with disabilities, or members of LGBTQIA+.
How to Join 90 Day Business Launch
Joining t90 Day Business Launch is easy. You just need to enter your first name and email address to register. Then, you will receive information about the costs of the program. Keep in mind that sessions are limited to a certain period. For this round, the sessions will start from February 14 to May 27, 2022.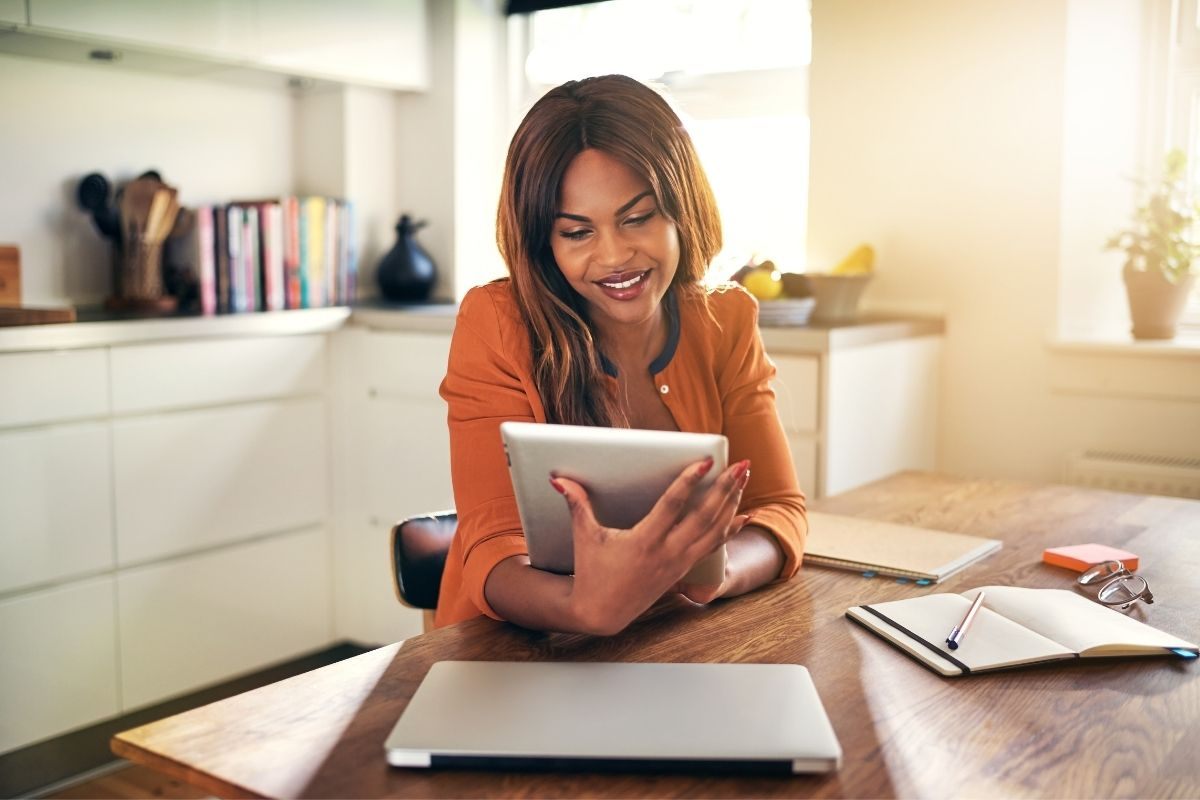 The good news is there are no strict eligibilities for registrants. You just need is an idea that you can use to develop and launch a business.
By registering, you will also receive a free workbook by Ward called "Am I Ready to Be an Entrepreneur?" After this, you just need to attend sessions, work on activities, and take the time to shape your soon-to-be business.
To know more about the program, users can get in touch with the company. They can send in a message using the contact form on the website, which requires their name, email, subject, message, and favorite ice cream flavor.
Subscribe to Michelle Ward's Newsletter
90 Day Business Launch's website is full of valuable information that provides insights on what it takes to be an entrepreneur through the blog section of the website. You can go directly to the website and browse through their published articles.
If you want first dibs on these educational articles, you can subscribe to the newsletter, which sends updates and other important information straight to your inbox. To subscribe, just use the registration form, and you are done.
Registering to the program also subscribes you to the newsletter. You can unsubscribe if you feel like the content is not for you. Just click on the unsubscribe link at the bottom of the email to do so.
Final Thoughts
Launching a business requires a lot of preparation and 90 Day Business Launch takes you through the entire process so you can start making money. This program is a valuable option for women wanting to become the CEO of their very own companies.
References
90 Day Business Launch – 90 Day Business Launch
Case Studies section – Case Studies — 90 Day Business Launch