There are varying types of behavior that we exhibit in our day-to-day lives. Some of these behaviors might be good for our well-being, while some of these might already be harmful in one way or another. For those who fall in the latter category, relying on behavior disorder counselors' help is essential.
As professional therapists who are adept in dealing with various behaviors, these medical professionals can help us unlearn unhealthy habits and behaviors, and by extension, help learn more progressive actions and behaviors that benefit us.
If you are like me, who is eager to help other people in need and who want to use their skills and knowledge for the better good, look no further. There are many vacancies available for behavioral disorder counselors out there. Please take a look at the topics I compiled that will touch upon the following.
What Is A Behavior Disorder Counselor?
Places That Work With A Behavior Disorder Counselor
Eligibility Requirements For A Behavior Disorder Counselor Position
Where To Apply For This Job Position?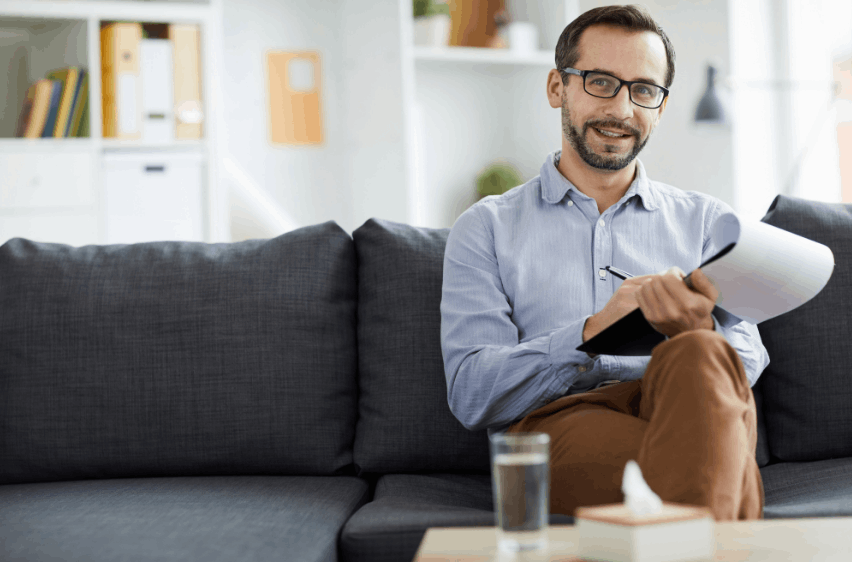 What Is A Behavior Disorder Counselor?
For those of you who remain unaware of what a behavior disorder counselor is, I will start by defining what this job is and what it entails. Based on its job title, a behavioral disorder counsel works with patients to change their problematic behaviors.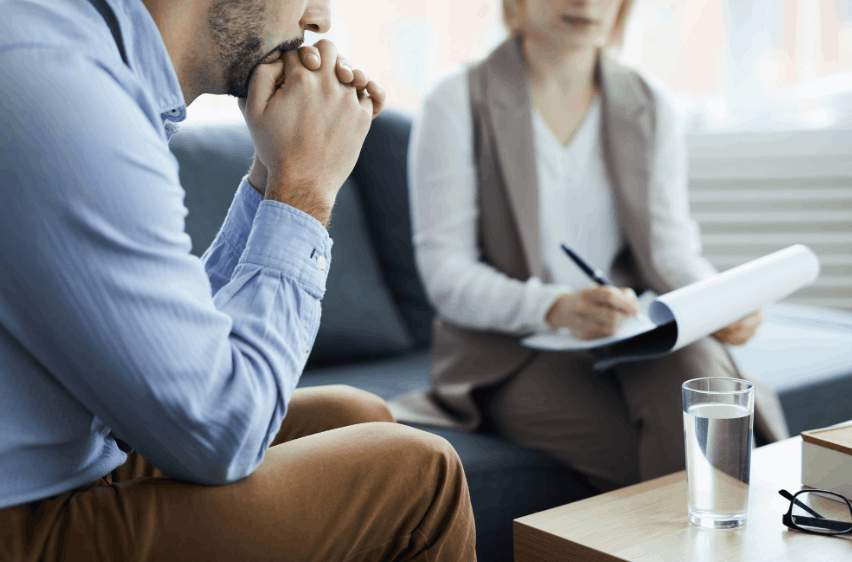 Behavioral disorder counselors work across an extensive range of settings and patients. As professionals, they usually address and help treat substance abuse, mental health problems, eating disorders, gambling, suffering from ADHD, PTSD, OCD, or aid in the general recovery of these patients.
Given this, I can safely say that behavioral health counselors work to help eliminate abusive and harmful behavioral problems and concerns. These counselors move to evaluate their patients' current physical and mental well-being before determining the cause of the behavioral problem.
After finding a prognosis, these counselors will set a specific and personalized course of action for their patients. This way, they can help change these behaviors one step at a time. These healthcare professionals go through varying treatment options available to see which one fits best with their patient.
Role And Responsibilities
I can say that dealing with challenging behaviors is no walk in the park, which is why I strive to be my best self when it comes to fulfilling my role as a behavioral disorder counselor. Typically, some of the duties that fall in line with this job include evaluating the client's physical and mental health and, by extension, assessing their treatment course.
In addition to these, some of this position's responsibilities are finding numerous treatments and therapeutic approaches that we can develop and recommend to our clients and their respective families. This ensures that they are kept in the loop and know what to expect from the treatment plan.
Working with patients and clients is not enough to address the root of their behavioral concerns and problems. As behavioral disorder counselors, we must also teach and discuss with the family what triggers these kinds of behavior and how to best treat them. Lastly, we must provide our clients and patients with numerous resources and services, such as support groups, to help them.
Places That Work With A Behavior Disorder Counselor
There are numerous facilities and institutions that we can work in as behavioral disorder counselors. These include healthcare and mental health institutions, as well as private practices.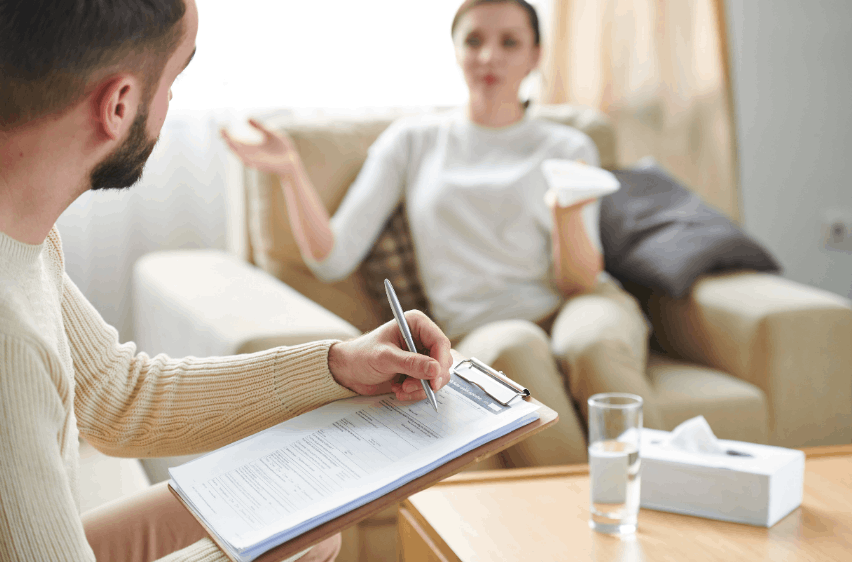 Working in support group settings, clinics, rehabilitation centers, and prisons is often shied away from by many due to its stigma. Working in these environments can be incredibly fulfilling for every party, especially those in need. The job outlook for us and anyone looking to join the number of behavioral disorder counselors seems bright.
According to the United States Department of Labor, Bureau of Labor and Statistics, the demand for employment in the field, alongside substance abuse and mental health counselors, is at 22% from 2018 to 2028, given that more and more people are seeking help and treatment for their needs.
The job prospects are also looking great, especially in rural areas and other similar underserved communities and sectors in society. With an emphasis on reformation and changes in the criminal justice system and an emphasis on treatment and counseling programs, I think that the future is certainly bright for aspiring behavioral disorder counselors like us.
Popular Companies To Consider
I have given you a gist of different work settings where we can treat patients of all kinds. Now, I will delve deeper into some companies that hire behavioral disorder counselors. Some of these big and even global companies include healthcare services, hospitals, and social assistance firms.
Companies and healthcare institutions such as ABS Kids, Behavior Frontiers, Nationwide Children's Hospital, Cleveland Clinic, Cultivate Behavioral Health & Education, People's Care, The Institute of Professional Practice, Centura Health, and SSM Health are just some of the places we can apply to. These have four or more offices, with others in this list even having more than ten or even 25.
The annual median wage for a behavioral disorder and substance abuse counselor back in 2018 was $47,920, while the top ten percent of healthcare professionals working in this field often earned more than $72,990. This salary can still change depending on the work setting and geographic location, but those working in metropolitan areas tend to command a higher salary.
Eligibility Requirements For A Behavior Disorder Counselor Position
Working as a behavior disorder counselor position comes with a wealth of duties and responsibilities, so having the right tools, education, and background of the job is essential. Having a bachelor's degree is required before anything else, although this can change depending on what the state and the company require.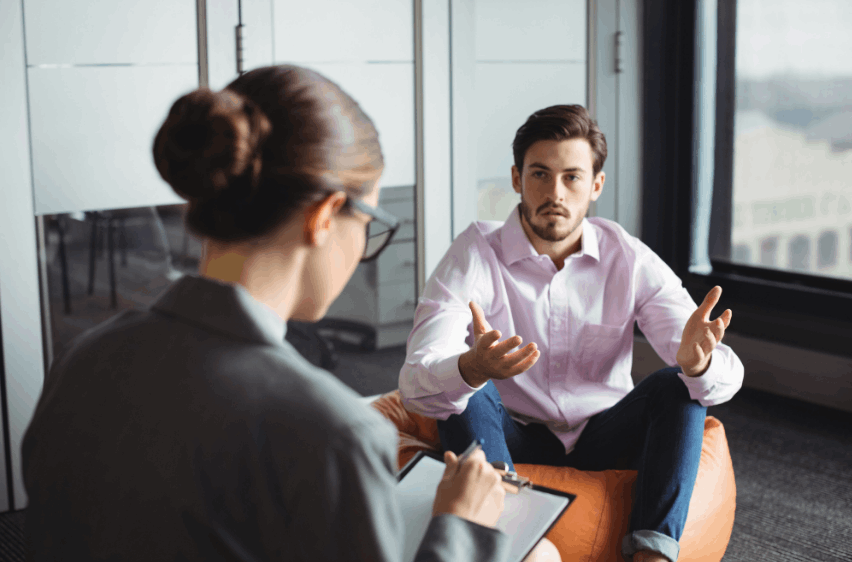 If not for a bachelor's degree, counselors seeking this position should, at the very least, have a high school diploma. Those with stricter needs require a certification or even a master's degree in behavioral disorder and even substance abuse. Alongside this are internships and relevant training for the job.
Those who wish to practice and become behavioral disorder counselors must have their licenses, certifications, and registrations. This can vary by location, country, or even by the state, but almost all states today order us to have a master's degree under our belt and 2,000 to 4,000 hours of clinical training.
Given the new techniques and emerging technologies happening every so often, we are urged to undergo continuous education every year. Bear in mind that while educational requirements vary by state, we have to be licensed after completing the required number of training hours under an equally licensed and board-recognized counselor.
Skills And Qualities Required For The Job
Individuals who have successfully overcome ordeals and behavioral disorders in their own life are said to become great counselors themselves. This can be chalked up to these individuals' first-hand experience and the wealth of information they can provide their clients and patients.
A counselor position is by no means an easy one at that. Thus, we are required to have great interpersonal and communication skills to work with and express ourselves to all kinds of people.
At the same time, we must have excellent listening and analytical skills to understand what our patients and clients are going through and discern the best course of action and treatment for their concerns.
Where To Apply For This Job Position?
There are various ways to apply for a behavioral disorder counselor position. I do not doubt that using online job search sites is the way to go in this digital age. For this one, I would recommend using popular job sites such as Indeed, Monster, Glassdoor, and even FlexJobs.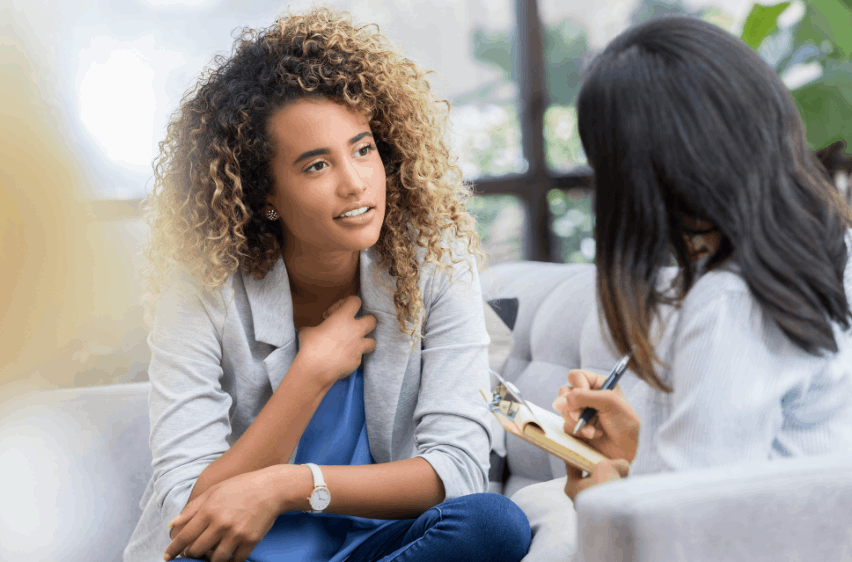 The aforementioned job sites are more convenient and accessible, what with their availability on our mobile devices, these also provide more personalized searches and results.
Here, we can filter and sort results based on our desired location, salary, work experience, and many others, which I find greatly helpful in weeding out the best companies.
Since this is a digital and social media age, I think it is pretty safe to assume that most modern and younger companies, those that are social media-savvy, will post their job openings through their social media pages. This can be through their Facebook page, Instagram, or even Twitter. Giving these pages a go might also be of use.
Tips For Getting The Job
One of the tips that I can give you is signing up and making a profile on the different job search platforms. This ensures that we cover all the essential ground and see what each platform has to offer. Plus, it also increases our chances of discovering great opportunities.
Another tip that I want to share with you all is to research the company you intend to apply to. You can do this simply by reading reviews on the job search platforms, such as Indeed and Glassdoor.
Here, you can discover more about the work environment, its core values, and the feedback from both past and present employees.
The Bottom Line
Behavioral disorder counselors play a crucial role in the dissemination of and the destigmatization of psychological services. With this guide, finding a suitable vacancy will be much easier and will help you gain a competitive edge over other applicants in the field.