One of the responsibilities of a pet owner is to keep their fur babies healthy. Doing this includes feeding them food that helps maintain and improve their wellbeing, grooming them when needed, and bringing them to the vet when they get sick.
As a pet parent, my animal companion's veterinarian is my best friend when it comes to taking care of my pet's health. They help me address any symptoms of illness while giving medical advice on how to properly care for my fur baby.
With more and more people getting pets to bring sunshine into their lives, veterinarians have a larger pool of clients. For those wanting to become veterinarians, I will shed some light on this profession. Read more to find out where to find veterinarian job vacancies.
Learn More About Veterinarians
What it Takes to Become a Veterinarian
Work Environment and Expectations
How to Find Veterinarian Jobs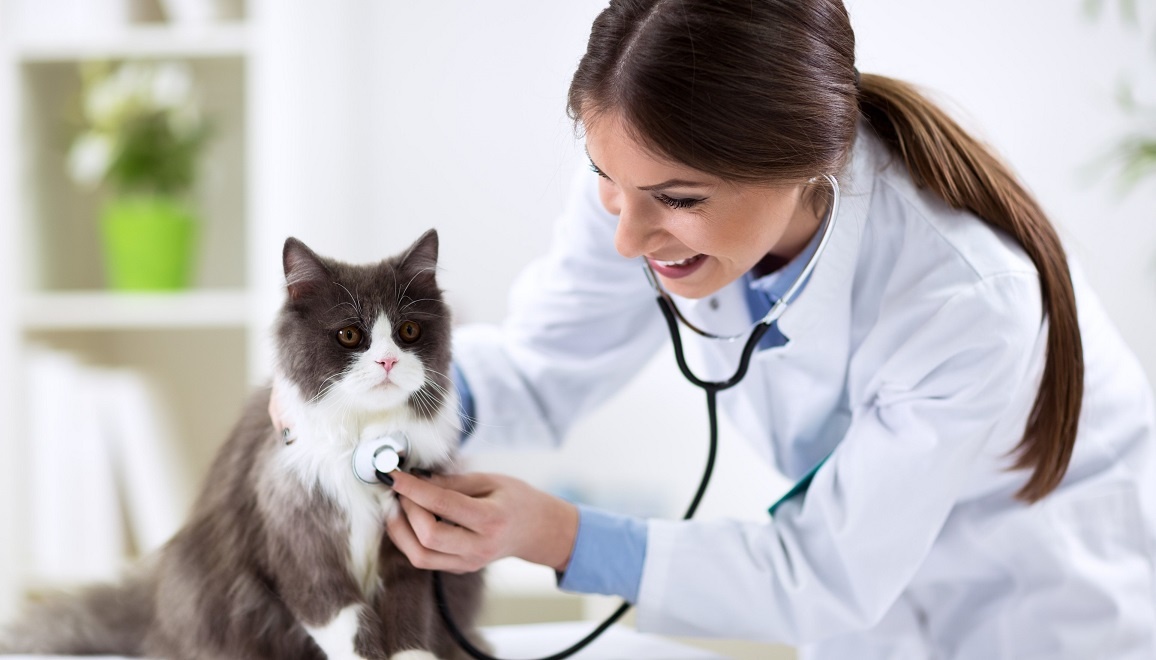 Learn More About Veterinarians
The simplest way I can describe veterinarians is: they are pet doctors. These professionals take care of animals by catering to their medical needs. This includes anything from giving medical advice and diagnosing ailments to treating internal issues and performing surgeries.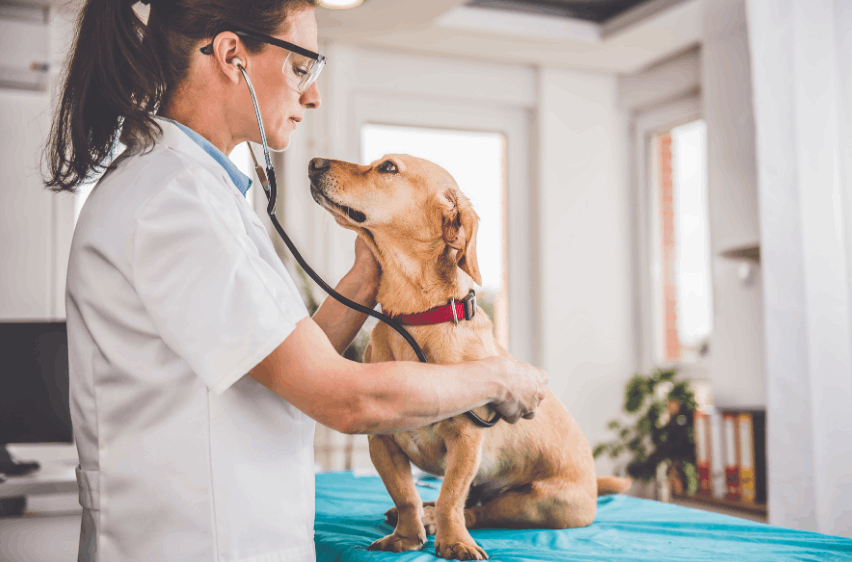 Veterinarians can train for specializations just like doctors for humans. Some of the most common veterinary healthcare fields include internal medicine, animal welfare, animal medicine, theriogenology, anesthesia and analgesia, behavior, clinical pharmacology, dermatology, microbiology, nutrition, and ophthalmology.
Other areas of specialization also cover pathology, preventive medicine, radiology, sports medicine and rehabilitation, surgery, zoological medicine, emergency, and critical care, and dental. So, interested individuals can find the right specialization that fits their skills, preferences, and background.
Given the different healthcare areas covered by the veterinary profession, I find it necessary to highlight that while vet doctors work in vet clinics along with veterinary assistants, nurses, and technicians, all four have unique and essential roles in providing proper medical care to animals.
Veterinarian Duties
Vets are not only tasked with protecting the well-being of animals, but also of humans. Keep in mind that pets live with their human owners, which means that any issue with their health can have a direct or indirect effect on humans. Some examples are ticks, rabies, and fur shedding, just to name a few.
Aside from providing advice and medical care to owners and pets, vets are also tasked with providing immunization medications, performing medical examinations, conducting emergency care, performing surgeries, doing dental procedures, and prescribing medications. On a less bright note, it is also the duty of vets to euthanize animals.
Moreover, these doctors will need to communicate with owners, make pets comfortable, and command the clinic when needed. To perform their jobs well and give the best care, they need to be updated with the latest developments in the veterinary world.
What it Takes to Become a Veterinarian
Vets deal with the life and death of their patients, which is why it is reasonable to expect that they have higher-level education and certifications. True enough, they are required to have a degree in Doctor of Veterinary Medicine (DMV) from accredited schools. This should be accompanied by a state-certified license.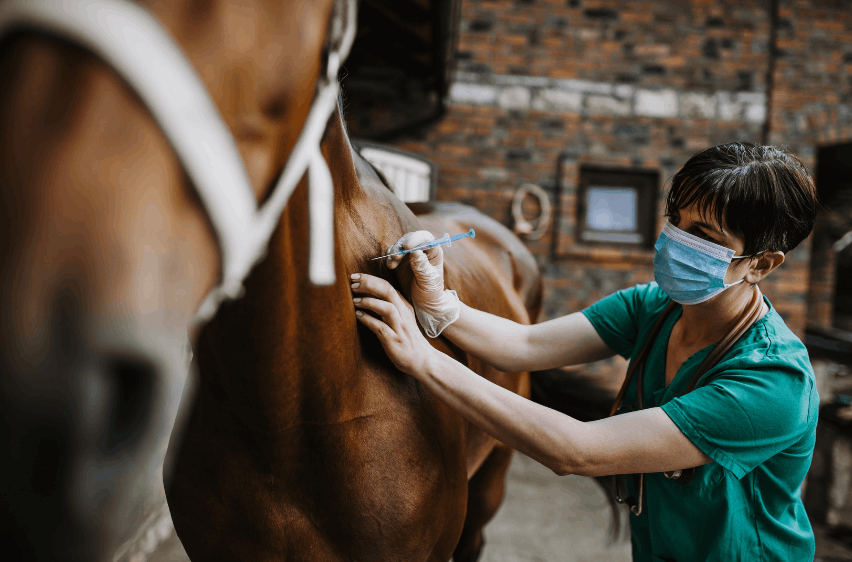 In order to get a DMV degree, interested individuals must have a degree in related programs including biology or zoology. Let me emphasize that each degree may have different pre-requisites or requirements before applicants are admitted to their programs.
Once they obtain a DMV degree, aspiring vets should pass the national North American Veterinary Licensing Exam (NAVLE), which is overseen by the International Council for Veterinary Assessment. A lot of states conduct exams in their own jurisdictions.
Now, those who want to do a specialized practice will need additional degrees and certifications. Some of the fields that require this include surgery and pharmacology. Acquiring the right educational and licensure merits is the key to entering these practices.
Skills Needed
Now, as with any other work, I expect that there are different skills required in order to become a great veterinarian. To qualify for all the educational and professional requirements, aspiring vets should have scientific aptitude as the veterinary field is heavy on science.
To provide great service for clients and patients, vets should be compassionate, which will allow them to feel and show concern. Interpersonal skills are also essential as it helps them communicate medical advice, bring good or bad news, and provide the right instructions to their team.
Critical thinking and analytical skills are also important in order to effectively assess and address the situation. Lastly, leadership is a great skill to have in order to lead their team to implement care plans.
Work Environment and Expectations
The work environment of a veterinarian varies depending on the industry they work in. These professionals can work in offices, as well as zoos, farms, ranches, and other settings in which animals reside nearby.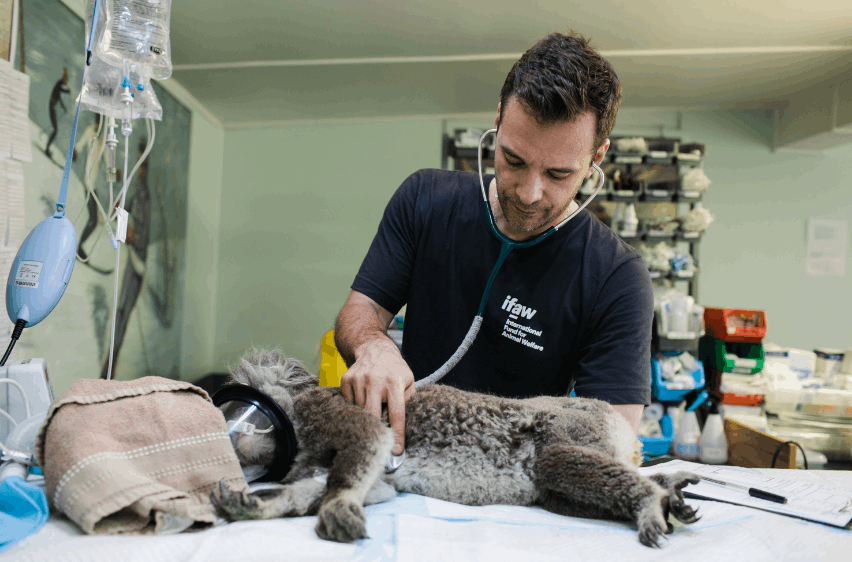 Generally, vet clinics and hospitals can have a low-stress environment, except during emergency situations. Severe illnesses and surgeries can also increase tension in the workplace. Moreover, the work can be emotionally stressful when dealing with animal abuse, euthanasia, and stressed owners.
The work can also be stressful in terms of physical and mental exertion when working in farms, zoos, and ranches with bigger animals. Plus, vets can sustain injuries when dealing with stressed animals, which tend to bite, kick, and scratch. Risks of infection from animals with diseases are also present.
Regarding the work schedule, these professionals can expect to work more than 40 hours per week, with the possibility of working nights and weekends. After all, animal care never stops at sundown or after working hours. Emergencies can also cause professionals to work overtime.
Expected Salary
Aside from the work environment and conditions, another detail of question is the compensation. According to the Bureau of Labor Statistics, the median pay for veterinarians in the veterinary services industry as of 2019 was $45.90 per hour or $95,460 per year.
However, it is important to note that the pay can vary depending on the industry. For example, the pay is higher for vets working in social advocacy organizations at $97,010, while it is lower for those in the government sector. Those in educational services in the state, local, and private practices earn $80,800 per year.
As mentioned above, these professionals work full time, clocking in more than 40 hours per week, which can increase the pay. Moreover, those working nights or on weekends can get additional incentives for the hours they work.
How to Find Veterinarian Jobs
Now, if you are looking for job vacancies in the veterinary field, you want to make sure that you are looking in the right places. You can start by scouting nearby clinics or offices and checking if they are looking for additional veterinarians. There is a chance that your local vet facility has an opening for a new vet.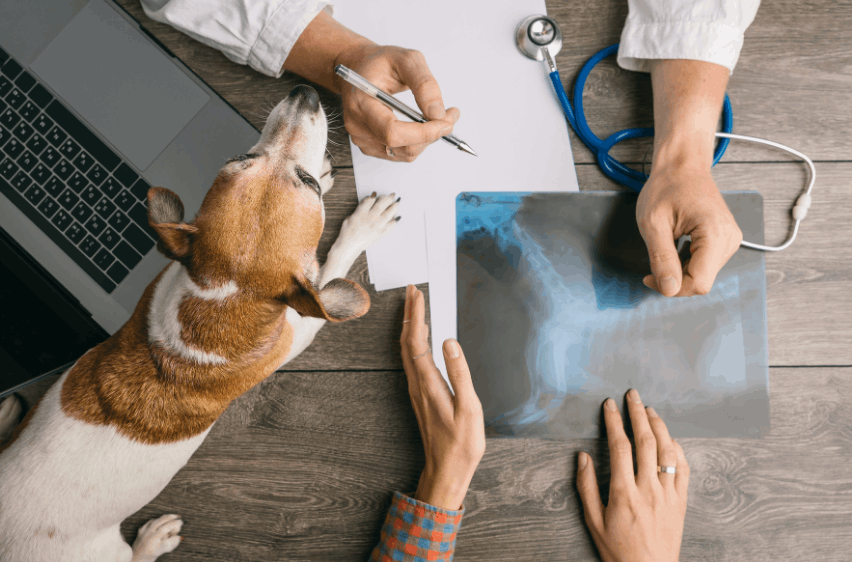 While this is a more direct way to find an employment opportunity, this may not always be effective. So, the next thing you should do is to go online and look for clinics with career opportunities posted on their websites. These types of sites tend to have built-in application systems or contact information for interested candidates.
For a much more comprehensive and quicker way to look for jobs, your best bet is to look for job sites. These platforms allow employers and applicants to post jobs and find opportunities. Usually, these have millions of members with thousands of job postings.
These sites make it easier to find opportunities with the help of comprehensive search engines that let you enter the job title you are looking for, salary range, and location. This helps you narrow down your options and find the perfect opportunity for you.
Job Seeking Sites to Check Out
If you do not know where to start, I suggest checking out what FlexJobs has to offer. By browsing this site, you are bound to find positions such as part-time vets, associate veterinarian, telehealth vet, consultant, anatomic pathologist, and many more. Postings on this site have details such as salary, location, and company size.
Indeed also has a lot of options for veterinary positions. There are employers looking for veterinarians or senior veterinarians, consulting vets, staff vets, interns, state vets, and field vets. This has an advanced search function that lets you filter results according to your liking.
Lastly, have a peek at Glassdoor. It has a lot of listings across the United States with openings for veterinarians and associate veterinarians, medical directors, locum vets, and part-time doctors. Like the first two, it has complete details regarding the employment, as well as an advance search option.
Conclusion
Becoming a veterinarian opens up a lot of opportunities for many aspiring vets. With this comprehensive guide, job seekers will be able to find the right educational and work experience, as well as the right employment for their needs and preferences.