For job seekers, finding an organization that perfectly fits their profile is always a good thing. The same thing is true for employers, especially those looking for the right people to call their own. Using a matching platform committed to these goals is the best move for both parties.
Toptal is one of the most well-known platforms that helps talented individuals and employees find the right match. With experts at the helm and thousands of engagements every year, it has become a go-to place for top enterprises and startups in the country.
Freelancers looking to be matched with prime organizations in their respective industry should take a look at what Toptal can offer. This article tackles all important details about the platform, and how to find a job using its services. Read on!
About Toptal
Varied Focus Industries
Clear-Cut Criteria for Freelancers
Straightforward Interface
How to Find a Job with Toptal
About Toptal
Toptal is a great choice for freelancers wanting to be seen and hired by top organizations across the world. The job search platform is meticulous about its screening process for job seekers in order to maintain its commitment to matching top talents with top employers.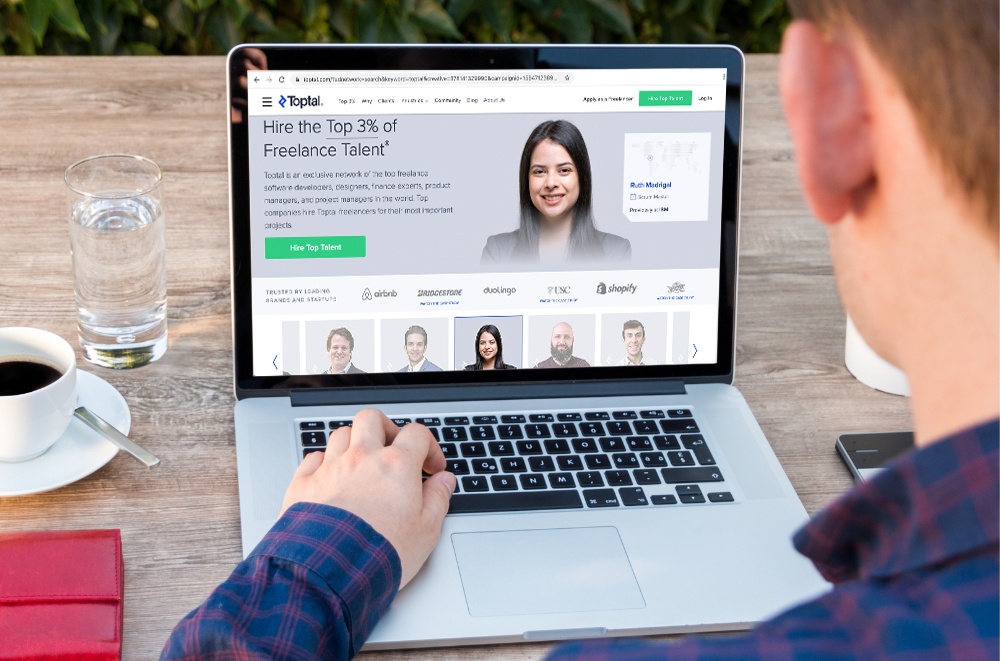 The website received 1.2 million applications in May 2021 across 158 countries. It also received 40,000 engagements in the same month. The platform has been serving an estimated 16,000 clients.
It has opportunities for world-class developers, designers, finance experts, project managers, and product managers, just to name a few. Because the process of matching and vetting is highly thorough, it has a 98% trial-to-hire success rate.
All freelancers need to do is to register with the network and pass the screening process and if approved, they can leave it up to the platform's hiring process. To start hiring, employers get in touch with Toptal's industry experts who provide them with a matching freelancer, typically within 48 hours.
An Employment Platform with a Cause
Given its high standards when it comes to freelancers and employers, Toptal is a unique platform. What sets it further apart is its commitment to impact initiatives. The company offers $10,000 scholarships for future female leaders and a one-year mentorship.
It also runs the TopVolunteer program which connects freelancers with non-government organizations and charities to give back to the community. The main purpose is to match people's skills to the community's needs.
With these initiatives, Toptal aims to create an impact in its target areas, and help people create a network.
Varied Focus Industries
Toptal is dedicated to hiring freelancers to connect with companies in its industries of specialization including healthcare and life sciences, consumer products and services, financial services, industrials, communications, media, and entertainment, as well as, technology.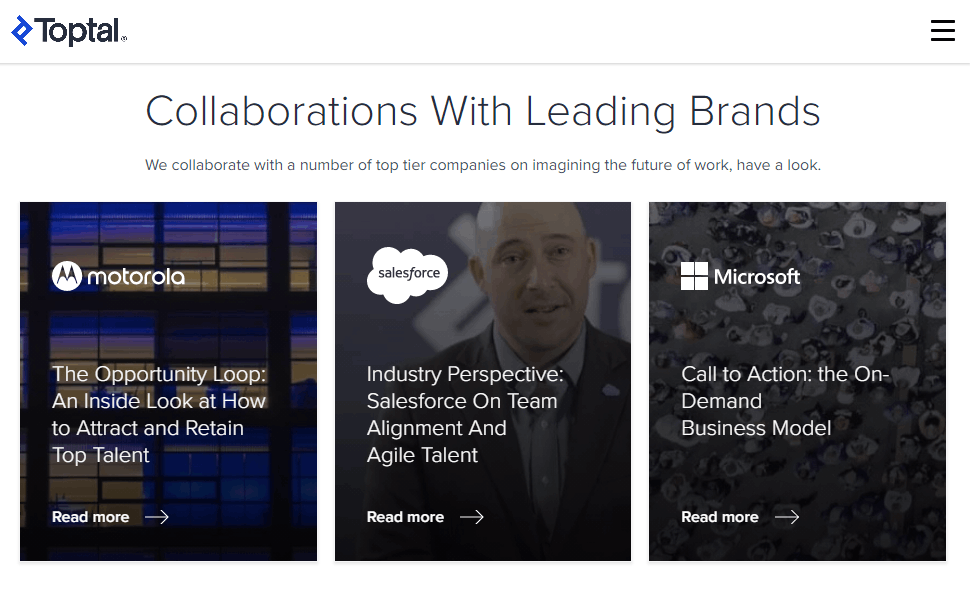 In fact, it has experts in each sector who help match employers with employees. Thousands of companies place their trust in Toptal and have facilitated the fulfillment of thousands of more jobs in each industry.
The best part is it utilizes different tools to effectively provide solutions, from advanced analytics and digitalization in healthcare to artificial intelligence and cloud computing in technology.
The company helps assemble the perfect team, whether companies are looking for full or blended teams or individual freelancers. Likewise, it also assists freelancers to join full or blended teams, or snag freelance jobs.
Used by Top Enterprises and Startups
Toptal is the primary choice of the top companies across the globe, from startups to Fortune 500 firms. Some of its enterprise clients include Bridgestone, Cleveland Cavaliers, the University of Southern California, and CSR.
It is also a preferred hiring partner of startups with potential such as adcrush, Workramp, Sidekick, Calm, and Bluedrop. Many of its clients are leaders in their industries such as AirBnB, Hewlett Packard Enterprise, Shopify, Duolingo, Motorola, Udemy, Gucci, and ZenDesk.
Toptal promises to make the top 3% of the world's talent available on demand. Employers can easily schedule a call with an expert, while freelancers can apply as a freelancer to get a chance at getting hired.
Clear-Cut Criteria for Freelancers
Because of the high-profile clients of Toptal, it has a tight screening process designed to filter applicants to get only the best individuals. The good news is the company's process is very distinct with well-defined criteria.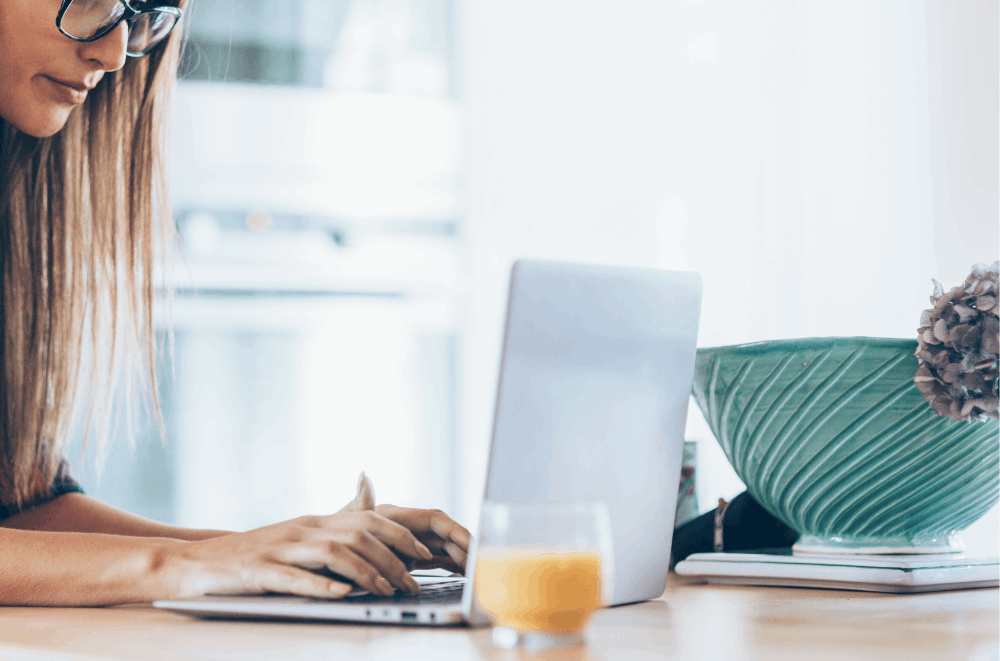 It gives much weight to the applicant's language and personality, which 26.4% of applicants pass. It takes a look at English language and communication skills, along with personality traits that show passion and engagement.
Freelancers are also subjected to in-depth skill reviews which evaluate their technical knowledge and problem-solving ability. Candidates with the most advanced skills and results pass this level.
Live screening and test projects are also parts of the process, including live exercises, experience, and creativity, as well as application, competence, integrity, and professionalism. Only 3% pass the last stage.
Fosters Community Among Users
Despite the fierce competition among applicants, Toptal makes a move to bring its community of freelancers together through various events. Currently, most of the events are remote, making them accessible for users from all parts of the globe.
Some of the upcoming events include Toptal Online Community Hangouts, Coaching Office Hours, opportunities to ask featured individuals any questions, and educational seminars. These are all organized by the platform, making them legitimate and worthwhile.
The main goal of these events is to bring the global community together, make connections, and learn from experts. Users can find events by location using the search bar.
Straightforward Interface
Many job search sites provide employment opportunities by making job listings available for viewing and application. These sites have built-in search features which users can use to find specific jobs. These are also equipped with filters for search customization.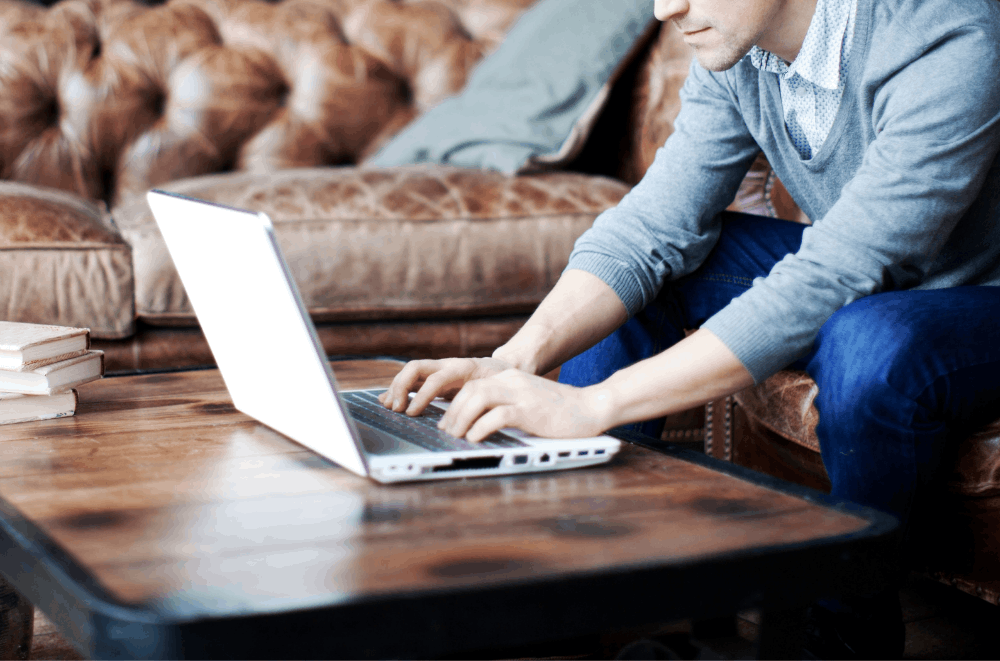 Toptal is different from these websites, especially as it works with premier clients around the world, resulting in its high standards when it comes to accepting freelancers into its network. As mentioned, users can join by passing its meticulous hiring process.
Once the applicant successfully enters the network, they just need to wait to be matched with a potential employer. Those who are worried about being stagnant during this time should remember that they were accepted because they were exceptional, and companies are looking for exceptional freelancers.
Plus, industry experts at Toptal work to perfectly match them with potential employers. Most of the time, clients find the right people within 48 hours, which means freelancers can be employed in that much time after being matched.
Informative and Valuable Content
Aside from its straightforward interface, the website also makes resources available for applicants. They can simply head on to the blog section composed of articles from experts. It carries information and resources in engineering, design, finance, projects, and product.
This site also provides opportunities for applicants to explore insights, including expert analysis and research on the job market, the Future of Work, and the workplace.
Worthwhile and word-class content is published weekly, making it a steady source of valuable information. Users can subscribe to the blog by entering their email address and agreeing with its privacy policy.
How to Find a Job with Toptal
Those who are confident that they can make the cut can easily start job-hunting with Toptal by signing up for the network. Just keep in mind that the process can take a while to finish, as it is quite thorough.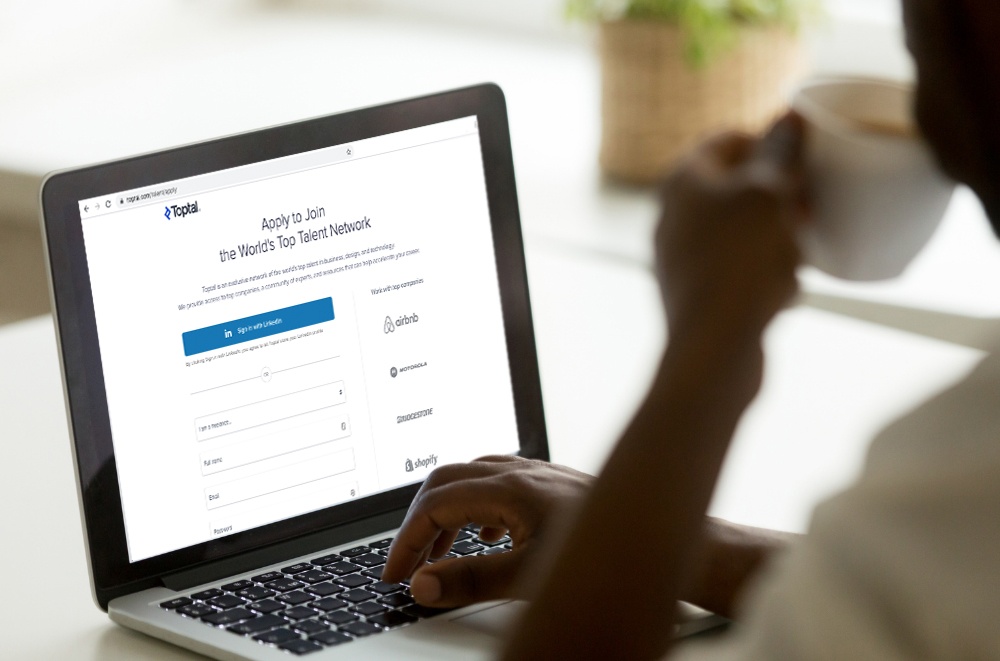 Then, they just need to wait to be matched with an employer looking for expert talent for their niche or industry. This can take time, as well, because Toptal's experts evaluate freelancer profiles in comparison with their client's needs.
The thing about this website is freelancers working in its focus industries have a lot of career opportunities because it is known for providing excellent professionals.
It also works with clients for all kinds of job openings in focus industries namely development, design, finance, project, and product.
Top Jobs at Toptal
Some of the jobs available on the website include Android, AWS, Angular, Java, PHP, Ruby, Swift, and WordPress developers, to name a few. For designers, some of the top positions are brand, dashboard, game, and product designers, as well as illustrators and information architects.
Finance experts can find the following jobs: blockchain consultants, business consultants, equity research analysts, financial analysts, consultants, rest estate experts, and valuation specialists. They can also get employment as part-time CFOs, interim CEOs, and venture capital consultants.
Project managers and product managers can also find employment in digital project management, freelance project management, PMO, agile product management, business analysis, data science products, and brand management.
Conclusion
Getting hired with the help of Toptal can be a great thing. With its reputation among the top organizations and startups, freelancers are likely to find worthwhile opportunities.
To make themselves available for Toptal's high-value clients, freelancers should start signing up for its network, and begin the application process today.