If you are looking for jobs as a food preparation worker, you won't run out of options. The food industry, especially restaurants and hotels, is constantly looking for food prep workers.
They are the ones in charge of preparing cold foods or vegetables, brewing coffee, and doing other food-related tasks for cooks and customers. The job may be routine at times, but you will be handling crucial tasks in the kitchen that require skills, meticulousness, and a little bit of science.
You'll also see magic happen in the kitchen while working under the guidance of professional chefs, cooks, and food service managers. There's a constant demand for staff in the food and dining industry, and it means lots of opportunities for food prep workers like you.
What to Know About Being a Food Preparation Worker
Qualifications to Become a Food Preparation Worker
Careers in Food Preparation
Job Openings in Food Preparation
Food Preparation Workers' Salaries
Top Qualities of Food Preparation Workers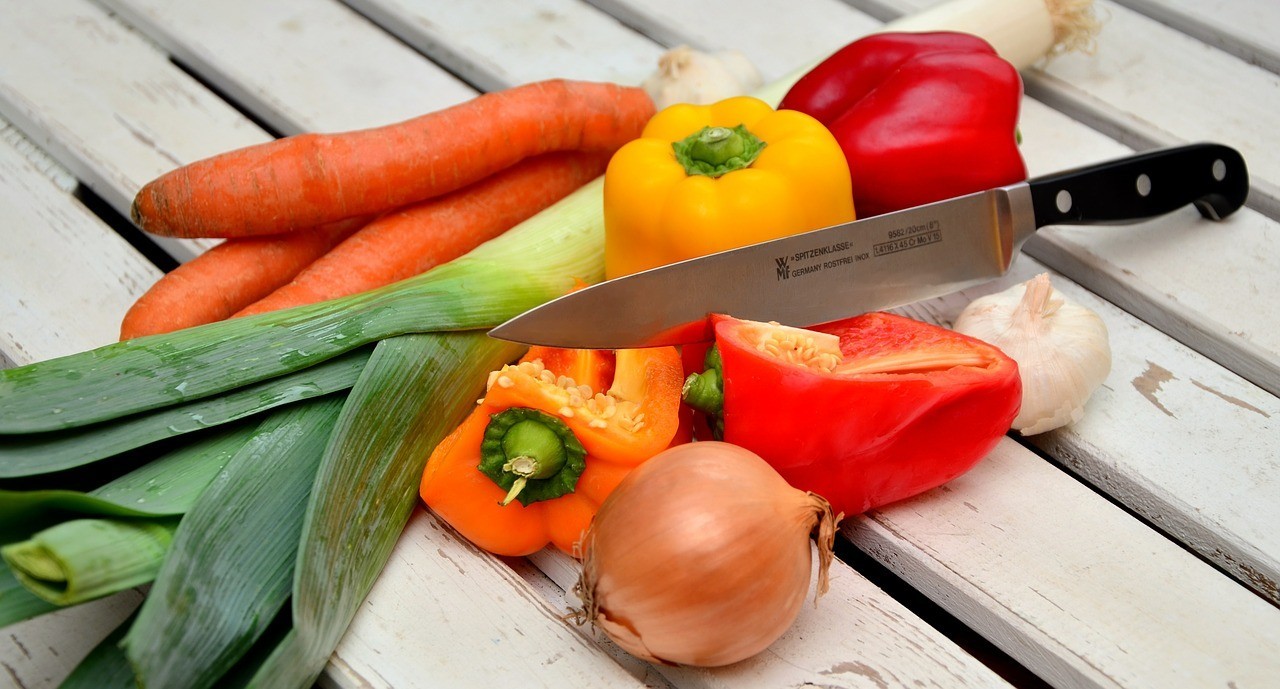 What to Know About Being a Food Preparation Worker
A food prep worker is responsible for preparing the ingredients that cooks and chefs will use for cooking. Preparation means weighing, measuring, washing, and cutting foods according to the cook's desired shape or weight. This applies to fruits and vegetables, poultry, seafood, and meat.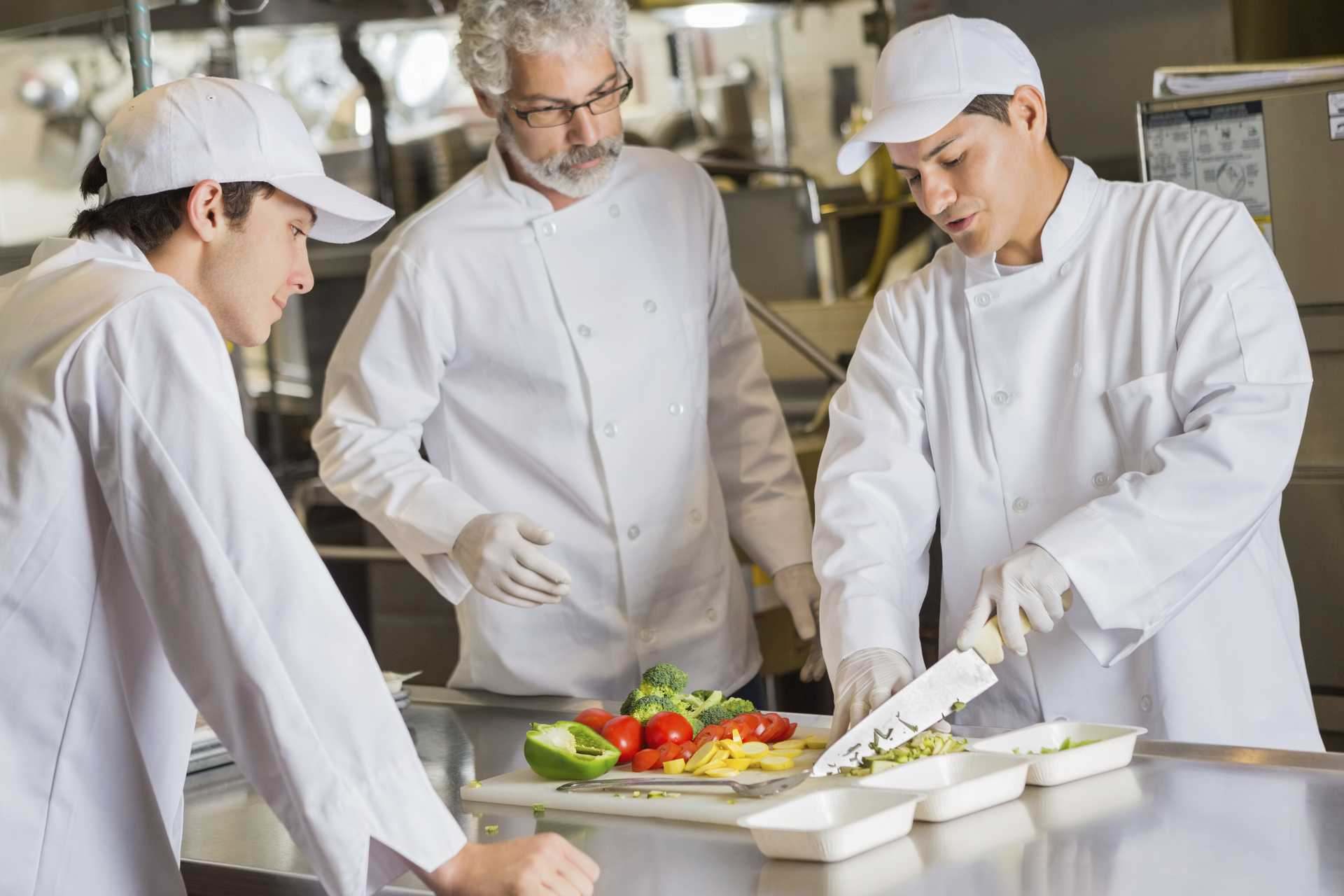 Apart from preparing the food, food preparation workers are tasked to keep work areas clean, utensils, kitchen equipment, and dishes clean and safe. This involves taking and recording the temperature of food and food storage areas.
Storing food in their respective containers and storage areas to avoid spoilage is also a part of the job. Food preparation workers can also be asked to mix ingredients for salads.
Other tasks include placing food trays over food warmers, retrieving pans and pots, and unloading and storing food supplies. With this, food preparation workers get to use a variety of kitchen equipment like slicers, blenders, dishwashers, and grinders.
Stocking
In hotels and restaurants, food prep workers stock and use soda machines, espresso machines, and coffeemakers to serve beverages for customers.
Food preparation workers are expected to keep salad bars and buffet tables full and clean. Sometimes, when they are in fast-food restaurants, they take customer orders and payments using cash registers.
Qualifications to Become a Food Preparation Worker
While there is no formal education required to become a food prep worker, those who would like to use the experience as a stepping stone to a career in the food industry could explore different paths.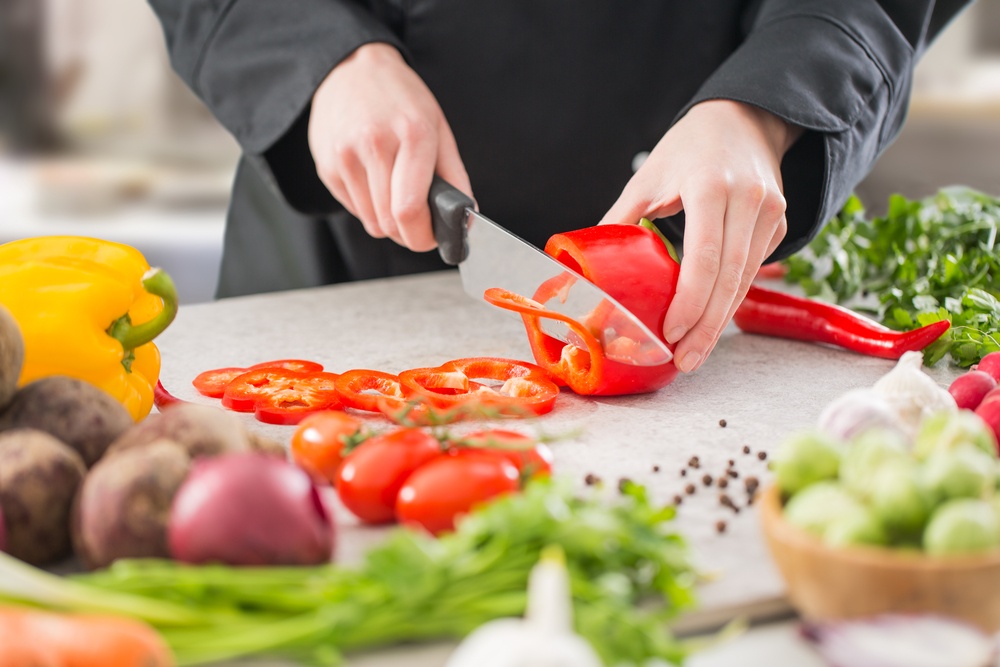 Food preparation workers can take courses like culinary arts management and restaurant management and even short programs like baking and pastry.
Food preparation workers undergo short-term training for weeks. Usually, they will be supervised by an experienced worker, who will teach them kitchen tasks and protocols. This phase also covers workplace safety, basic sanitation, and proper food handling.
Some of the most common requirements for a food preparation worker are a food handler's permit, the ability to operate kitchen equipment, and experience in relevant activities, like inventory management.
Work Schedule
Some food preparation workers work part-time while some work late evenings, weekends, or holidays due to the nature of a restaurant.
Food preparation workers in school cafeterias have a more fixed schedule because they can only work during the school year.
Meanwhile, resorts offer contractual work and seasonal employment.
Careers in Food Preparation
If you want a career in food preparation, you can be employed by almost any place where people are served food. The top employer you could work for is restaurants.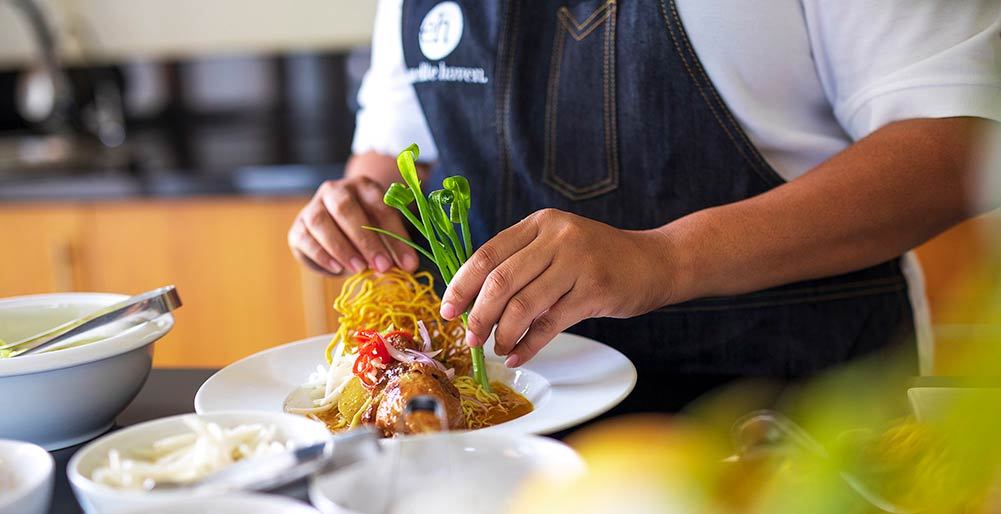 Other potential workplaces are food and beverage stores, special food services, manufacturing, and even those in healthcare and social assistance. As for the employment trend of food preparation workers, it is expected to decline by 1% over the next decade.
If you want to advance your career in the field, it will depend on your work experience and training. Most food preparation workers get promoted to assistant or line cook positions as they gain and learn cooking skills.
There are many areas in food and beverage serving that food preparation workers can try. These include customer service and cleaning duties in cafeterias, restaurants, bars, and other eating and drinking establishments.
Related Jobs
Other related jobs that workers with experience in food preparation can take on are bakers, who make bread, pastries, and other baked goods, and bartenders, who mix drinks and serve them to customers.
They can also become butchers when they learn how to cut and package meat. Many food preparation workers also dream of becoming cooks, sous chefs, and head chefs.
Job Openings in Food Preparation
Right now, there are roughly 886,700 available food prep vacancies to explore. There are a lot of job openings in food preparation, and you could find one in any industry, like airports, ships, and commercial centers.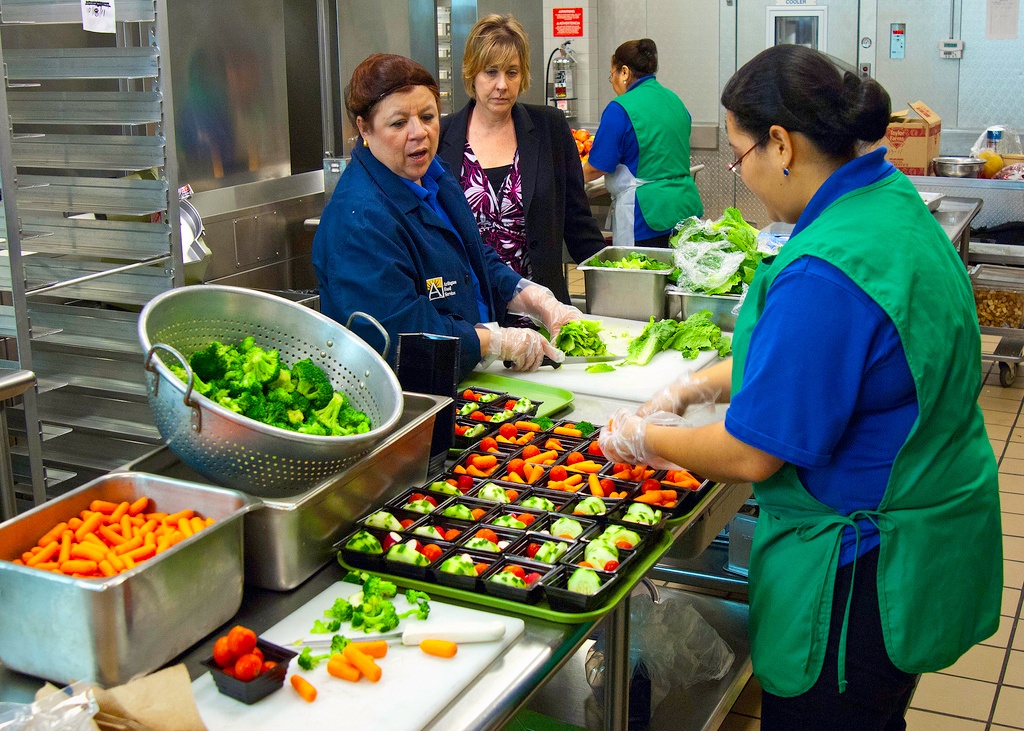 Food preparation workers with substantial experience are encouraged to apply at upscale restaurants. However, job hunters at that type of restaurant should expect strong competition because the number of applicants is often higher than the number of job openings.
It is not difficult to find job openings elsewhere though as any establishment that offers food is a potential employer. What a food preparation worker should do is check job boards and career websites.
If you're eyeing a particular restaurant or company, go to their website and check the "Careers" page. You can also call them directly to ask whether they are hiring or go to job fairs to know your other options. Networking is also effective especially if you have friends or relatives who know people working in the food industry.
Job Outlook
What could accelerate the decline of job openings in food preparation is restaurants and cafeterias choosing to cut costs.
For example, they may decide to customize their food orders from wholesalers and distributors, like asking for precut, prewashed, or preseasoned ingredients, such as meat or vegetables.
There are also companies that hire fast food and counter workers so they can both prepare and serve food to customers.
Food Preparation Workers' Salaries
Food preparation workers earn $21,440 a year and $10.31 per hour. In general, the median hourly wage they get is $11.92. But the median hourly wages for food preparation workers in the top industries in which they work differ.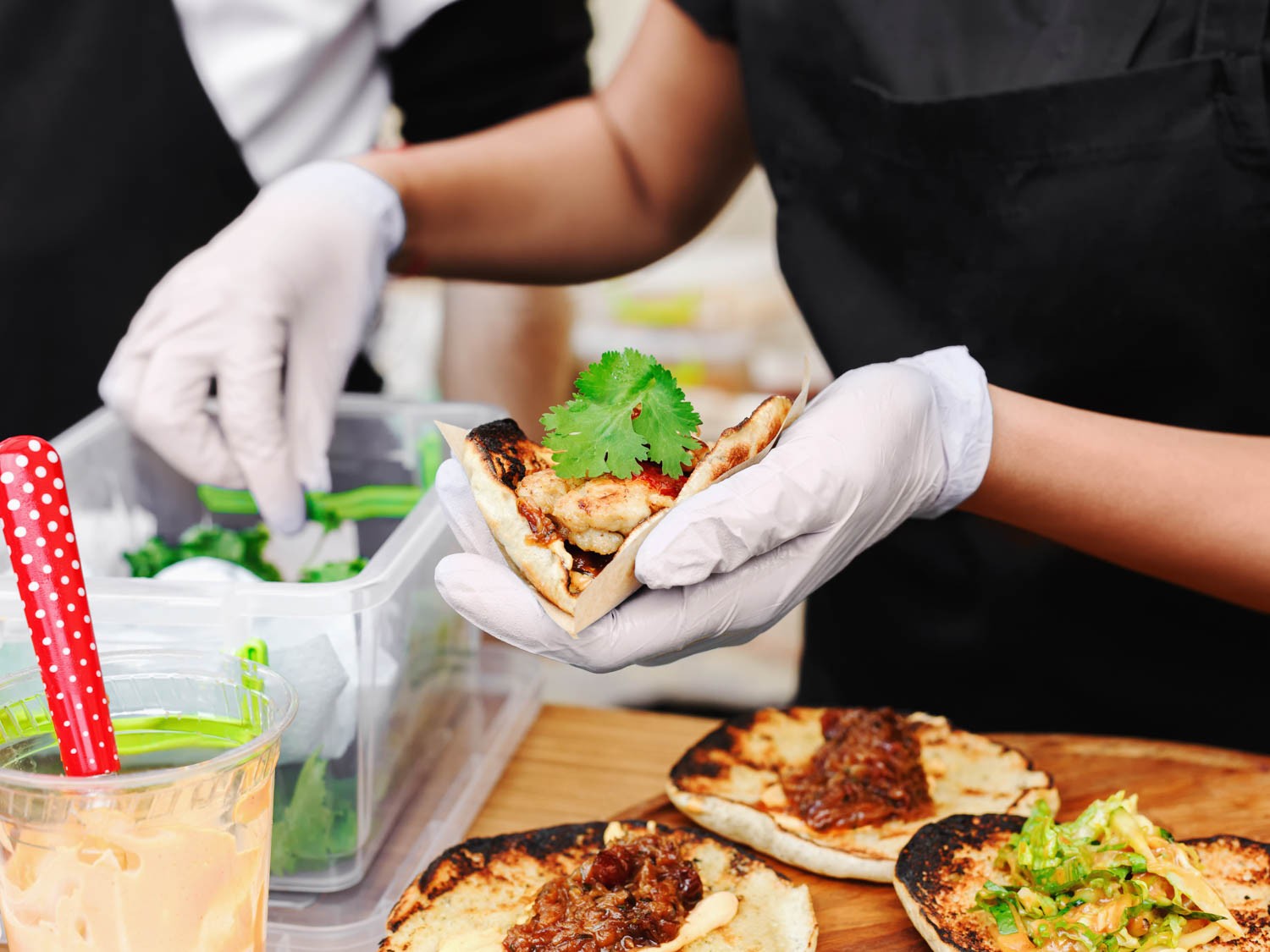 For special food services, it is $12.46; food and beverage stores, $12.19; healthcare and social assistance, $12.09; and restaurants and other eating places, $11.55.
Food preparation workers may find themselves working holidays, early mornings, or late evenings because restaurants used to open extended hours.
Students, youth, and other people seeking additional income or jobs with flexible work hours or variable schedules can apply as food preparation workers at fully-staffed kitchens during all open hours.
Each Food Service Location is Unique
The work hours and responsibilities of food preparation workers vary depending on where they work, its size, schedule, and the complexity and level of service offered.
For example, regular restaurants have a wider selection of dishes while fast-food restaurants have a limited one.
Top Qualities of Food Preparation Workers
With the routine nature of their job, food prep workers are expected to be persistent, practical, genuine, and thrifty. Tasks that seem physical, tactile, or mechanical should be interesting to them.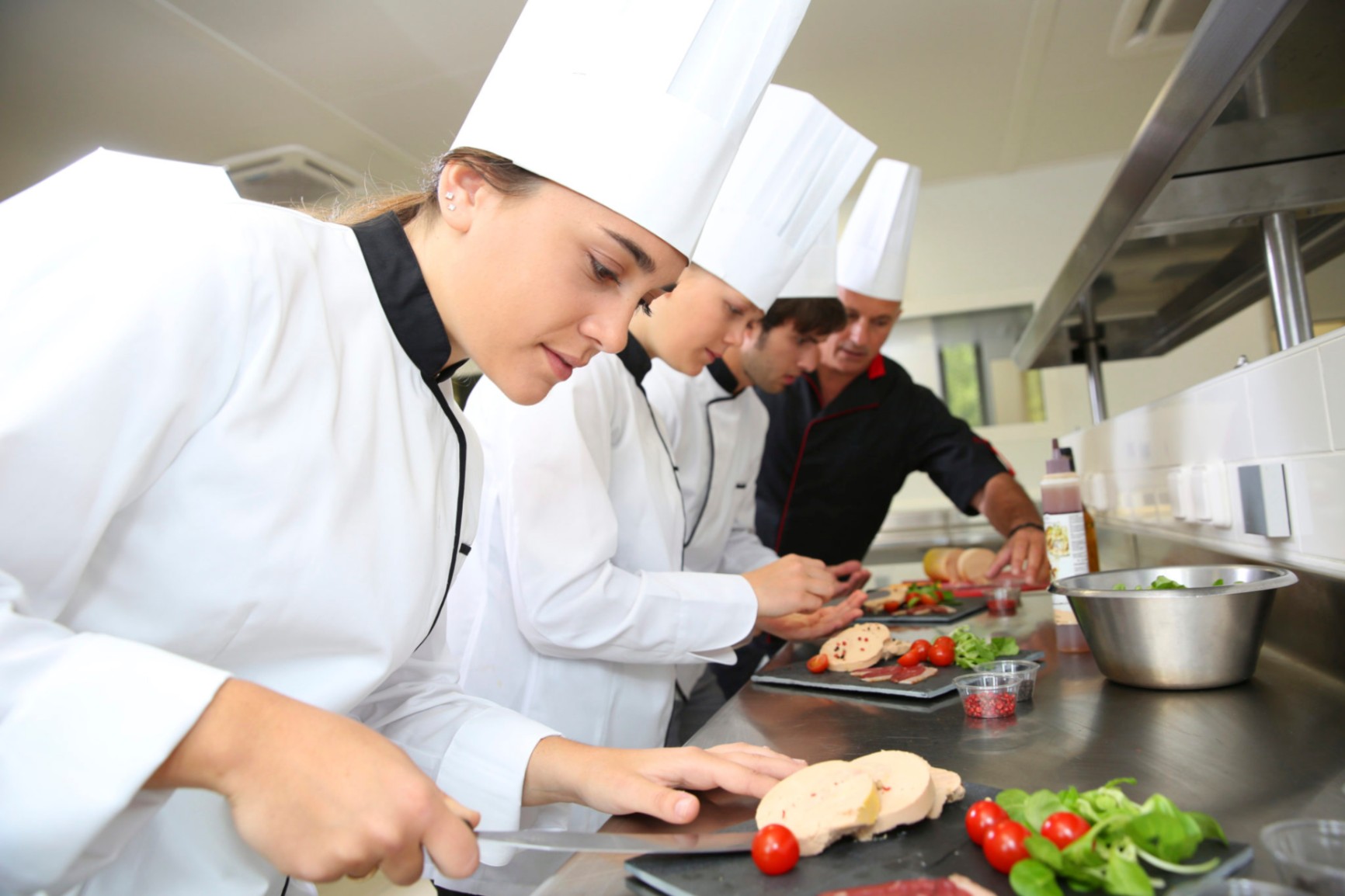 Whether they are working in hospitals or grocery stores, food preparation workers are on their feet as they prepare food, clean work areas, or lift heavy equipment. Other food preparation workers are tasked to carry, transfer, and lift pots or unload and arrange food supplies.
Food preparation workers must be willing to face the challenges of working in a fast-paced environment like a kitchen, which can be stressful and hectic, especially during peak dining hours. They may stand for hours as they clean, prepare ingredients, and do other types of logistics.
Manual dexterity is important when chopping, cutting, and plating. They need to be creative and have a keen sense of taste and smell. They have to perform their job while observing personal cleanliness as most states require health certificates declaring that workers are free from communicable diseases.
Relevant Skills
It would be an advantage for food preparation workers if they knew a foreign language because it may allow them to communicate with other restaurant staff, vendors, and customers.
Aside from that, food preparation workers are expected to be pleasant, friendly, and accommodating.
They must work well with their co-workers and be attentive to the instructions of cooks and chefs so the food will be prepared properly and on time.
Conclusion
Food preparation workers need the right attitude, knowledge, and skills in food handling, sanitation, and serving practices in order to succeed in the field. As a food prep worker, you can gain skills and learn more about your industry from the guidance of professional cooks and chefs.
While there are job hazards, like cuts, falls, and burns, being a food preparation worker is rewarding because you get to ensure the safety and taste of the food that people will eat.