Amazon is a treasure trove of items from all around the world – from food, clothing, and appliances to technology and just about everything under the sun. Individuals who use the app or the service know that the company is known not just for its array of offerings, but also its great shipping options.
This impeccable service and speed that Amazon is known for would not be possible without its team of Amazon drivers and partners doing its delivery jobs round the clock. Through these hardworking individuals, customers can get their deliveries and purchases on time.
For those who are keen on working delivery jobs for the retail and e-commerce giant, this article will give further insight on how to successfully permeate the industry. Read on to learn how to find delivery jobs for Amazon.
About Amazon Delivery
What Working an Amazon Delivery Job Is Like
How Much Amazon Pays for Delivery Jobs
How to Find Work in Amazon Delivery
Requirements and Qualifications Essential for the Industry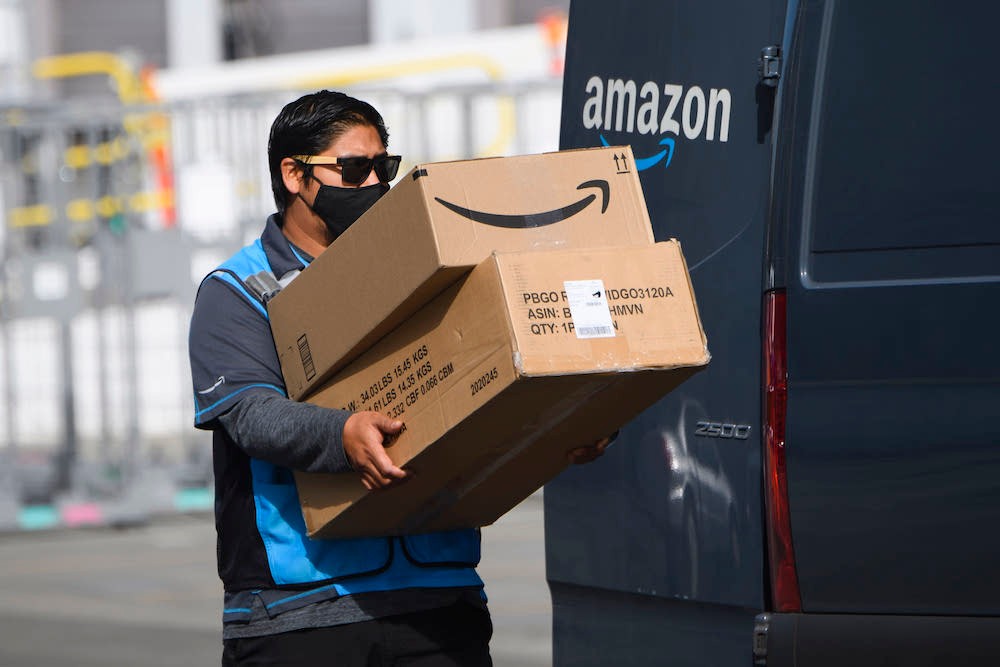 About Amazon Delivery
Delivery jobs for Amazon primarily require individuals, such as delivery partners and drivers, to deliver food or packages to the customers who have ordered them. Usually, delivery service partners who work full-time are tasked to deliver anywhere from 200 to 250 packages every single day.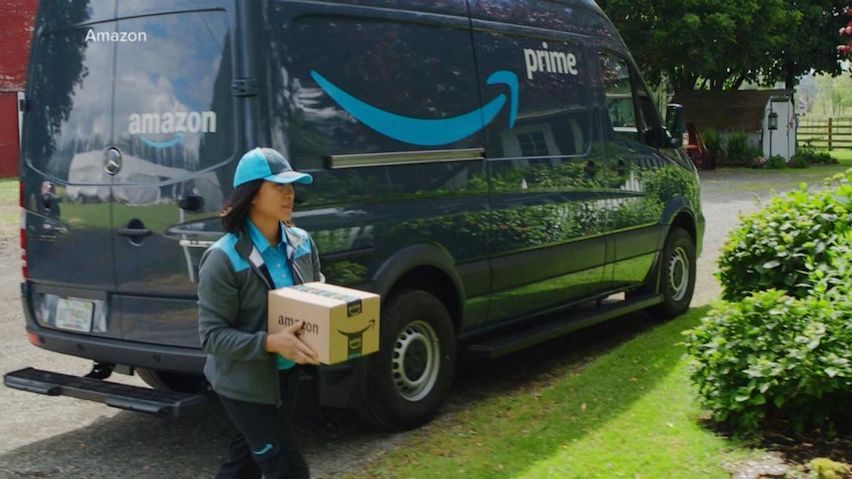 These delivery jobs cover a lot of ground, what with the tech and e-commerce giant having a worldwide reach these days. Often, deliveries range from Amazon.com, the primary shopping website of the company, and Prime Now for same-day or shortened deliveries to Prime Members.
These delivery jobs also cover the grocery delivery service of the company called AmazonFresh, as well as Amazon Restaurants from local, partner dining establishments. Given these, it comes as no surprise that Amazon is in need of more delivery people than ever.
Different Types of Delivery Jobs and Gigs
Working delivery jobs for Amazon comes with two options to allow individuals to find a niche that works for them and their respective needs and schedules. One of these is working as a Delivery Service Partner (DSP), which requires working for 40 hours a week.
Another option brought forward by the company is geared towards freelancers and gig workers who want the extra side hustle. Called Amazon Flex, this delivery job with Amazon is ideal for part-time workers.
Those who are given opportunities for growth and advancement in the field may move up to become a lead driver. These people can also become a dispatcher or even fill operations manager roles. Others may also be given DOT certification, professional development and training, and more.
What Working an Amazon Delivery Job Is Like
As mentioned earlier, Delivery Service Partners work full-time. Their schedule usually consists of working 10-hour days for four days. Workers also have the opportunity to ask for and work overtime. They are also provided with their own vehicle to drive packages around.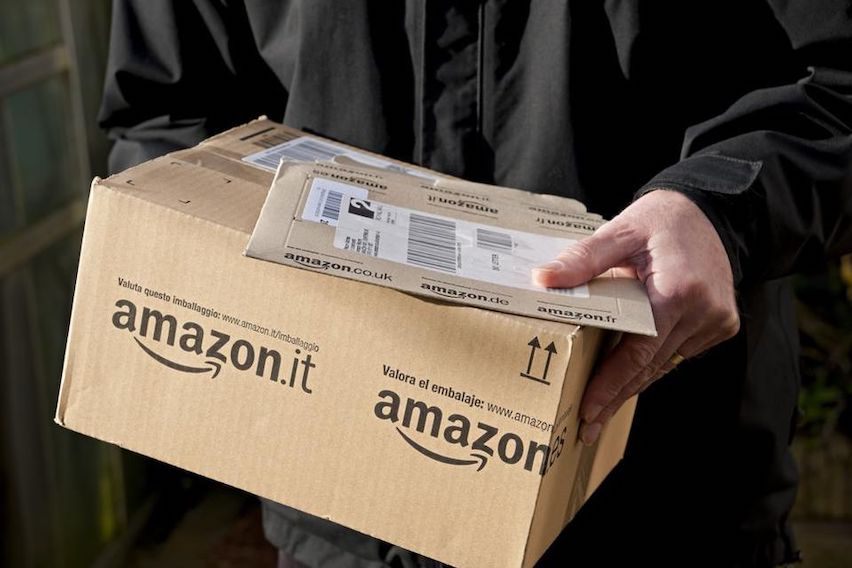 On the other hand, people who opt to work under Amazon Flex will have more flexible working hours. They have the option to work just a few hours per week depending on their available schedule. However, this option does not come with a company car.
Although there are differences in the positions currently under Amazon delivery jobs, the main goal of those working in this field is to deliver food and packages to customers. These can be residential areas and homes, retail locations, and other destinations.
Apart from the aforementioned task, drivers and partners are also tasked to take on an organized approach when it comes to delivering packages. This comes in handy as these workers will sort their packages in a way that makes their delivery route more effective and efficient.
Duties and Responsibilities
A big part of handling and delivering these packages involves interacting with customers, so being professional at all times is a must. In line with this, these employees are also tasked with calling or informing customers that certain items, such as high-value goods and perishables, must be given directly to the receiver.
Drivers are also expected to keep the promise of delivering the package or item on time in order to keep up with the schedule given by Amazon. In addition, a key task that drivers and partners do when delivering is handling packages with care while loading and unloading items.
Depending on the type of transaction, delivery jobs may sometimes involve handling and collecting payments via credit or debit cards from time to time.
How Much Amazon Pays for Delivery Jobs
According to Indeed, the average salary for a delivery driver is approximately $66,640 per year. Meanwhile, ZipRecruiter states Amazon Delivery Partners can get an average annual pay of around $63,874 per year.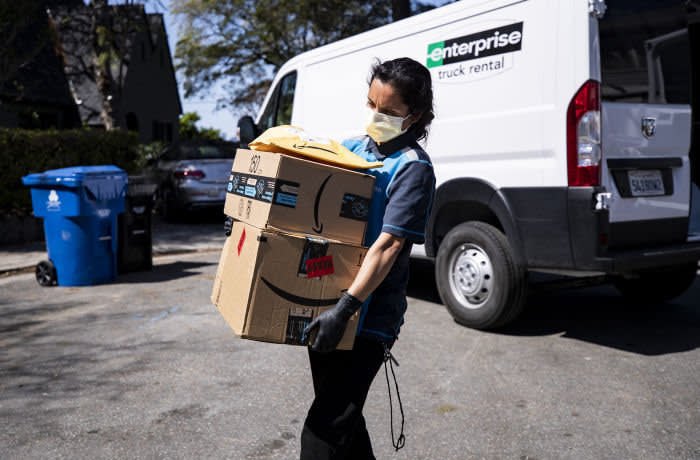 Despite this high, Amazon Delivery Partners can get salaries anywhere from $31,500 to $64,500. This can go higher depending on the advancement opportunities, overtime pay, location, and other adjustments based on the experience level of the individual. For those in New York, DSPs can earn around $18.50 per hour plus benefits.
For drivers working under the Amazon Flex program, they can earn around $18 to $25 per hour. However, this can still depend on their location, as well as the tips that these individuals receive during their delivery runs. The pay can also depend on how long a driver takes to complete their deliveries.
As part of the e-commerce giant's offering, individuals who are successfully recruited can get a sign-on bonus of up to $1,000 as well as the capacity to be paid up to $20 per hour.
Other Benefits of Working with Amazon
Other benefits that are afforded to regular and full-time employees include medical, dental, vision, and prescription drug coverage, as well as matched 401(k) contributions.
Employees working full-time and have been regularized will also be extended paid time-off and holiday overtime pay, employee assistance programs, as well as discounts on their respective Amazon purchases.
Bear in mind that these benefits can vary according to location, as well as the number of hours worked by an employee and their overall length of employment, among other factors.
How to Find Work with Amazon Delivery
As these delivery jobs are found under Amazon, the best way to constantly be updated on these openings is no other than checking the positions available on the Amazon Jobs website.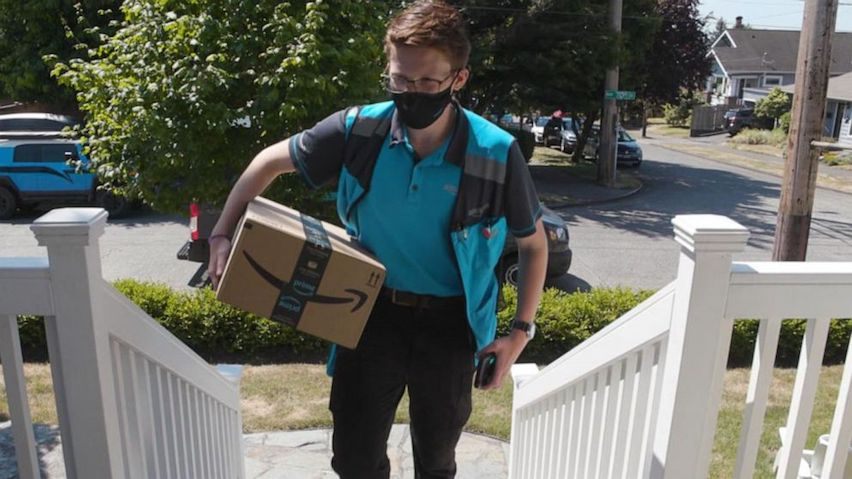 In particular, Amazon Jobs gives further insight into delivery jobs that are currently available. This page covers information on both Amazon Delivery Partners and the Amazon Flex program.
By clicking on the desired job option, individuals will be led to a page where they can see delivery jobs available. As of writing, there are 564 delivery associate openings throughout the United States. For Delivery Service Partners, individuals can filter their search options by city, state, pay, and more.
For people who want to be kept in the loop about their desired job positions, they'll be happy to know that they can receive job alerts in their area. This can be done by signing up via email or by texting AMAZON to 77088.
Working with Amazon Flex
Independent workers or freelancers who want to work part-time simply set up their accounts after downloading the dedicated Amazon Flex App. This will show delivery blocks partners can work on in their area.
Each of these will show expected earnings for each delivery and how each delivery is slated to take. Individuals can also qualify for certain offers and deliveries, provided they mark themselves as available on the app.
Requirements and Qualifications Essential for the Industry
As delivery drivers, applicants should have a valid driver's license within the state they want to apply or work in.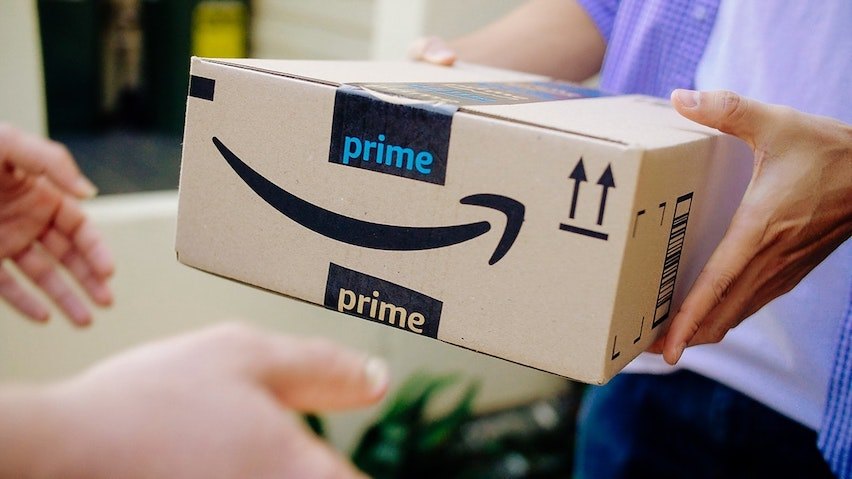 They must also be at least 21 years old or older to qualify for their desired program. A Social Security Number will also be required.
Given that these individuals will be delivering all types of packages, they must be of good health and have the ability to carry up to 50lbs per box.
Other Necessary Requirements for the Job
Amazon Delivery Service Partners will be given a vehicle to use under Amazon. Since many drivers also work in shifts using the said vehicle, individuals driving these are tasked to take care not only of the car but in regularly maintaining these for seamless use.
Amazon Flex drivers, on the other hand, are not given a company vehicle to drive. In order to be accepted, applicants must have their own car, most of which must have four doors and be a midsize sedan or a larger vehicle to accommodate packages. These can be an SUV, a van, or a truck with a covered bed.
More importantly, applicants on the Amazon Flex program must have an iPhone or Android smartphone with them at all times. Android phones must run on version 6.0 and higher and have at least 2GB of RAM available. These devices must also have a camera with a flash.
The Bottom Line
Finding work with Amazon's delivery jobs can be fulfilling, especially when seeing the smiles and eagerness on people's faces when you bring them their anticipated delivery.
With this guide, interested applicants can hopefully secure a post and deliver their way through their respective states or cities.