Looking for a job can be a daunting task, especially when you have no idea where to start. Imagine hopping from one company to another to submit your application. It's tiring and may take time and effort.
But with today's technology, you can now apply to various positions with just a few clicks. Job hunting platforms, such as Glassdoor, are one way to help applicants easily submit applications, upload credentials, review the company's background, and choose what position they want to apply for.
In this article, we'll be focusing on Glassdoor and how it works. Here, you'll find out how an applicant can take advantage of this platform and how employers can use it to find the best applicant for their team.
What Is Glassdoor?
How The Glassdoor App Works
How To Apply For A Job
Tips For Finding A Job In Glassdoor
How Does Glassdoor Work For Employers?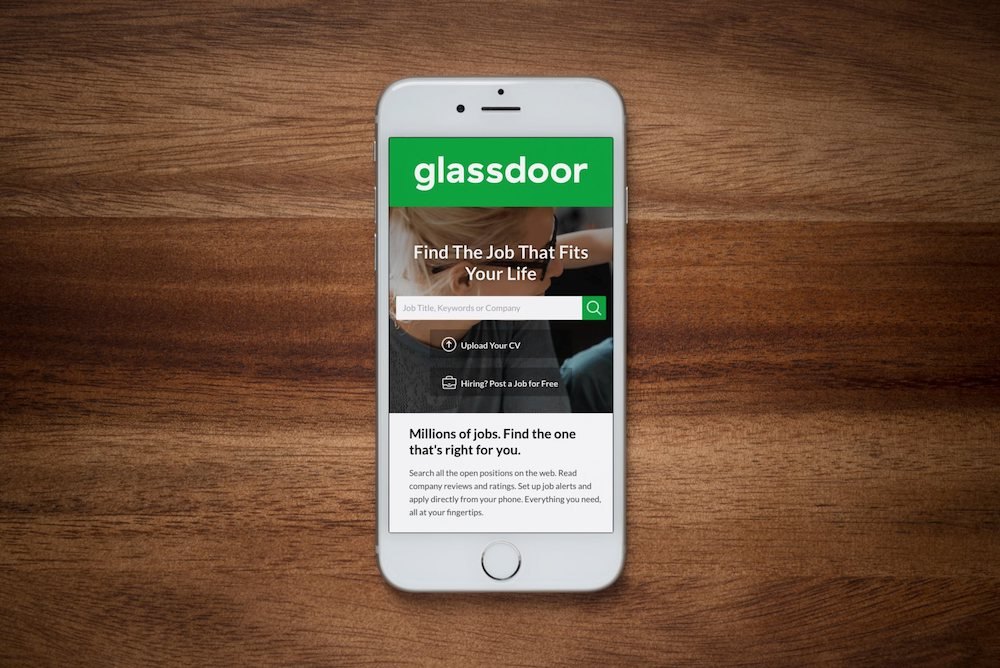 What Is Glassdoor?
Glassdoor is a website and mobile app that is accessible for Android and iOS users. If you're looking for work in a specific field, it's an excellent site to use. It's a job-hunting platform that debuted in 2008. As per the corporation, it has evolved into one of the most prominent online recruitment platforms, with over 50 million monthly active users.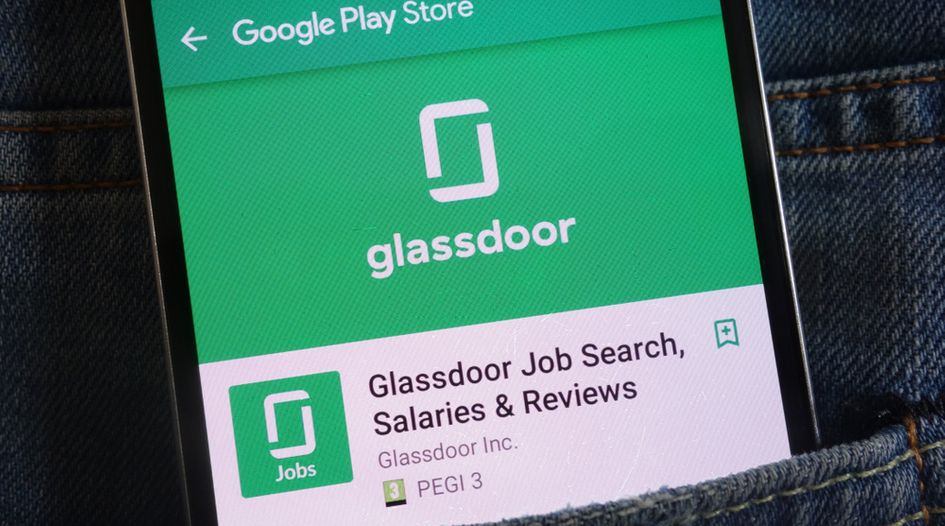 Glassdoor proclaims to be the world's leading source of employment and industry information, with more than 70 million ratings, salary, and information on 1.3 million businesses. It's a free service that allows you to find employment instantly on the Internet.
Glassdoor may also be used to look up possible jobs and typical salaries. Anyone may register, post their resume, and apply for employment. You may also use the website to investigate firms, read online reviews, analyze the salary options in your sector or region, and plan for appointments.
Glassdoor provides helpful information for job searchers, such as sample questioners. It also provides companies with a free account, allowing them to use their employer identities and post job opportunities. Businesses can also participate in the discussion over negative evaluations written about their organization.
Why Should You Use Glassdoor?
Glassdoor offers a variety of advantages to both job seekers and businesses. For example, the site allows job seekers to search for openings and read genuine and honest feedback from current and past workers of a company. Before, applicants can only learn about the culture of the company if they knew somebody who worked there.
Applicants now have access to dozens of ratings on Glassdoor. On the other side, Glassdoor assists recruiters in posting jobs. They should read screening evaluations regularly to learn from the applicants' experiences and be open to suggestions for improvement.
As you can see, there are many citations and evaluations available to candidates to assist them in making an informed decision about where they want to work. There is a distinct type of community to reach and interact with for the business.
How The Glassdoor App Works
Glassdoor collects hundreds or even thousands of open positions, ratings, and salary data into a single, searchable site. Everyone can look for available employment by searching for job posts, particular firms, or pay stubs. You may also add a resume to your Glassdoor account so that recruiters can discover you.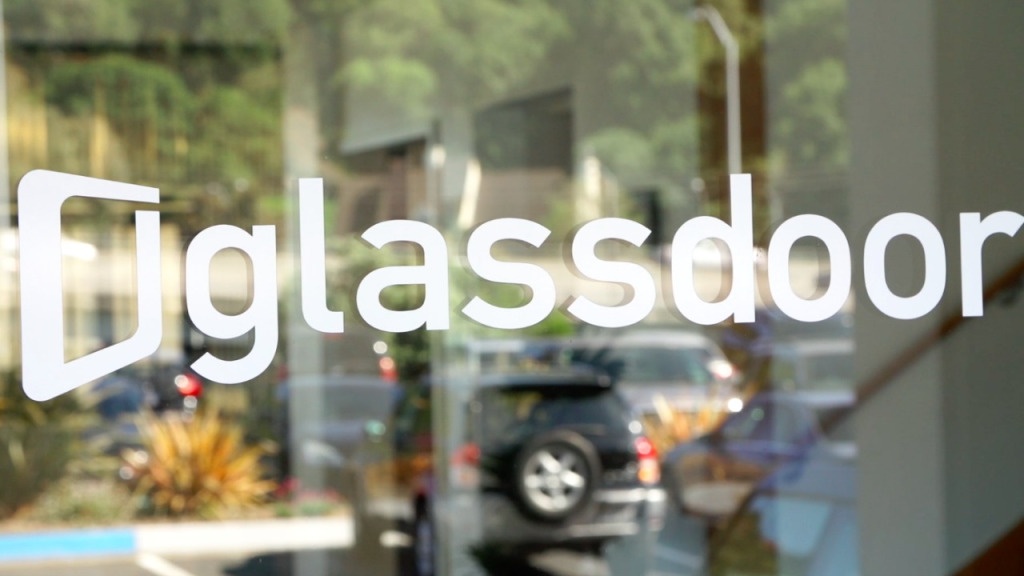 Glassdoor is a virtual community and employment rating site that allows businesses to post job openings. Employees may publish evaluations and compensation data about their companies, while workers may edit their accounts on the site.
To begin, you must first create a profile on Glassdoor. For security purposes, you must enter basic details such as your name and email address and create a password. To look for and apply for a job, you'll need to create an account, so get started.
Furthermore, you'll almost certainly be submitting CVs to several jobs, and creating a profile makes it simple to save your CV, monitor where you've applied, and contact possible recruiters.
Features Of The Glassdoor App
Glassdoor's rating area is a well-known function. If you're researching a business or compensation on Glassdoor, you might notice that not all of the data is instantly available. You wouldn't have to pay for anything to view Glassdoor's compensation and review data.
All you have to do is set up an account and fill out some general details. To access all of the testimonials, you must first unlock them. Sign up for a free account to see Glassdoor ratings and financial data.
To have full access to Glassdoor's material, you should contribute your own input, according to the "Give to Get" rule. It guarantees that Glassdoor would have enough ratings to share with the public. It also helps other job searchers by seeing company reviews.
How To Apply For A Job
To find jobs on Glassdoor, you must first set up an account. You may do so by signing up with Google or Facebook or by entering your email account and creating a password. You can see all of the jobs that have been advertised once you've signed up for the program.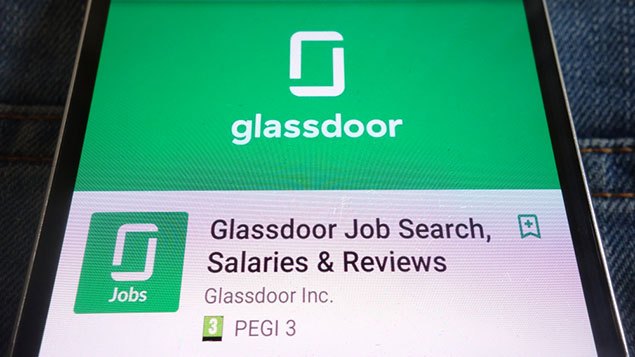 You'll be able to refine your job hunt by selecting particular positions, firms, wages, regions, and other factors. Every job advertisement could include not just a brief overview of the company but also reviews. Reviews on salaries and benefits, vision and traditions, career prospects, and work and life balance are part of the information available.
All of this will enable you to look beyond the role and compensation to a deeper understanding of the firm, its culture, potential value, and the capacity to work at the firm while maintaining your style.
While job applications differ per business, most will request your contact data and a resume. After you've applied, you'll be able to review it before sending it to the prospective employer.
How To Search For A Job
Visit Glassdoor's site or go to the "Jobs" category when you want to start looking for a new job. From every page, you may immediately input job titles, businesses, or keywords into the search box at the top of the window.
You'll get job results, business results, and salary findings for each position and area when you click "Search." To search for open vacancies, choose "See all jobs." You may further refine your search by company size, date published, income, and business ratings.
You may also filter your choices by relevance or date. You may learn more about a firm by clicking on its profile, which includes corporate evaluations, highlights, perspectives, introductions, and reviews.
Tips For Finding A Job In Glassdoor
As previously stated, you will be offered some job-hunting advice. Now, here are some resources you may utilize to quickly locate work. To begin, refine your search results. Hundreds of open positions may be available based on the types of employment you're browsing for.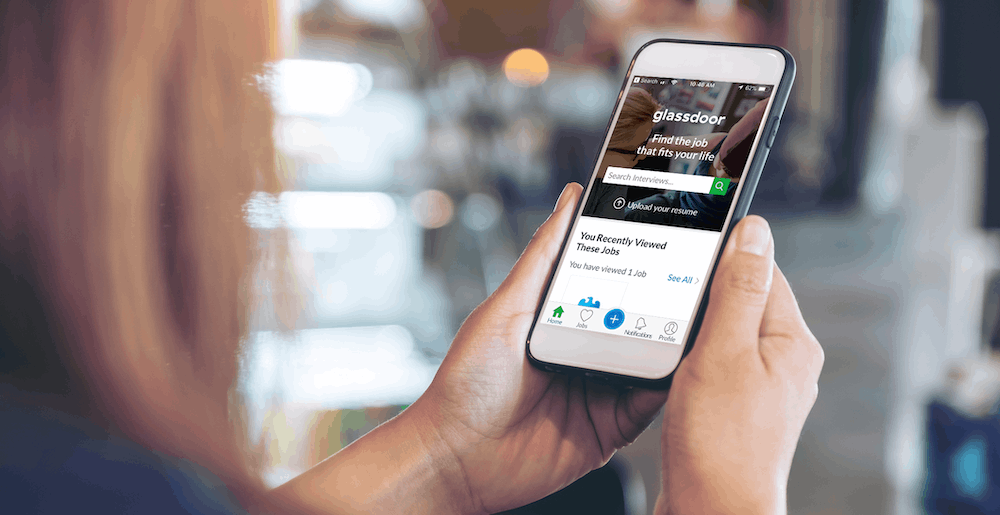 Refine the results by using the criteria. Look for employment that is similar to the level of job you want to do. You may filter your findings by pay, area, degree of training, and other factors. You may also store your resume so that you can apply for jobs quickly.
Applying for various jobs might also help you locate new opportunities. After you've written your cover letter, you'll discover that filling out vacancies is simple and only takes a few minutes. You should set aside an hour to submit your CV to as many suitable jobs as possible.
Maximize Your Job Hunt Experience
When you apply for a job on Glassdoor, you'll see a box that reads, "Notify me when comparable positions become available." If you select this box, you'll receive an email notification whenever a new position that you might be interested in is listed.
This is a fantastic method to uncover new possibilities and stay ahead of the pack. Be careful and follow normal job application conduct on top of Glassdoor-specific rules.
Invest the opportunity to refresh your portfolio to make yourself stand out and exhibit your abilities. Look at including your LinkedIn page and your other corporate social media profiles.
How Does Glassdoor Work For Employers?
Glassdoor is a tool for employers to manage their employer brand. This is significant since it is a popular website where businesses publish reviews of their companies.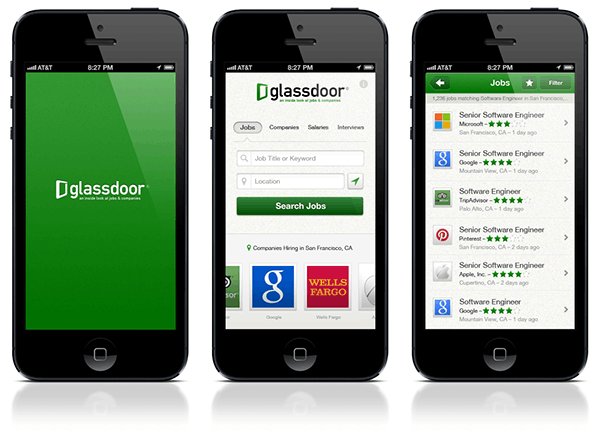 Marketing your business correctly will make you stand out among the numerous companies that are being evaluated. However, it could give companies a chance to assess the work engagement and identify areas for development.
Glassdoor allows you to post your reviews on a major employment platform, offering job searchers a more in-depth look into your organization and what it is like to work at your company. Even if you can't post positions on Glassdoor, the free plan's assessment queries and answers functionality may be helpful to you.
With bespoke contact forms and shared link conversion tracking, you'll be able to reply to feedback and ask for more information.
Final Thoughts
Glassdoor is a fantastic resource to research potential companies and salaries as well as finding new employment possibilities. For job searchers, Glassdoor is free to use.
To have unrestricted access to all of Glassdoor's tools, you'll need to login into the system and leave your own evaluation, but it's simple to do and tends to protect the site's material correctly and onward.