For job seekers, looking in the most obvious places like job search sites and job boards can yield favourable results. However, taking the time to explore other options can open more chances of getting hired.
For those who want to look for jobs in places other than dedicated job sites, the best thing to do is to find websites that advertise various things like selling platforms. Remember, performing a job is selling labour, so there are websites that are bound to include job openings.
Gumtree is one of the best-classified sites that not only lets people buy and sell things but also looks for prospective jobs and employees. Want to know more about this website? The following article will help you learn how to find jobs using this site.
What Is Gumtree?
Comprehensive Search Function
Helpful Information for Job Seekers
Download the Gumtree Mobile App
How to Effectively Use Gumtree For Job Hunting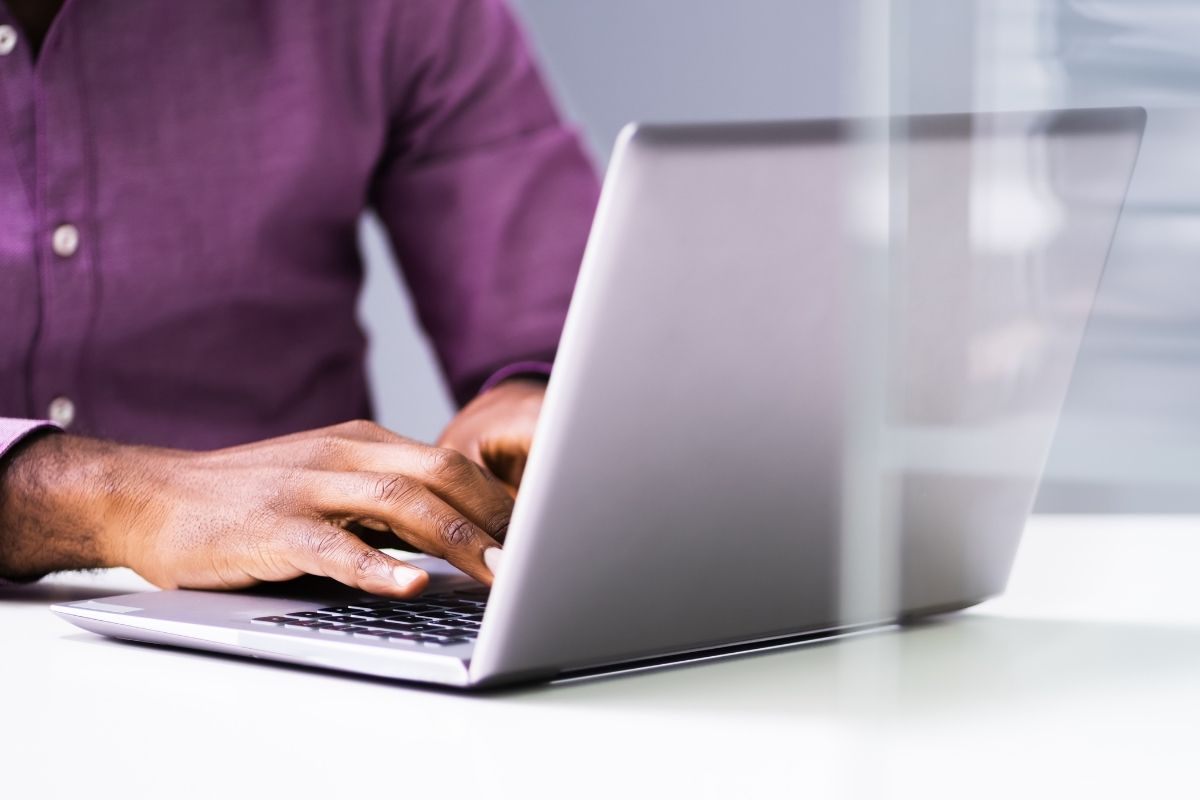 What Is Gumtree?
Gumtree is a United Kingdom-based classifieds platform that aims to connect members of the community by helping them find items, places, and individuals that can fulfil their needs. It started in 2000 when the founders moved to a new city and found themselves in need of a few things.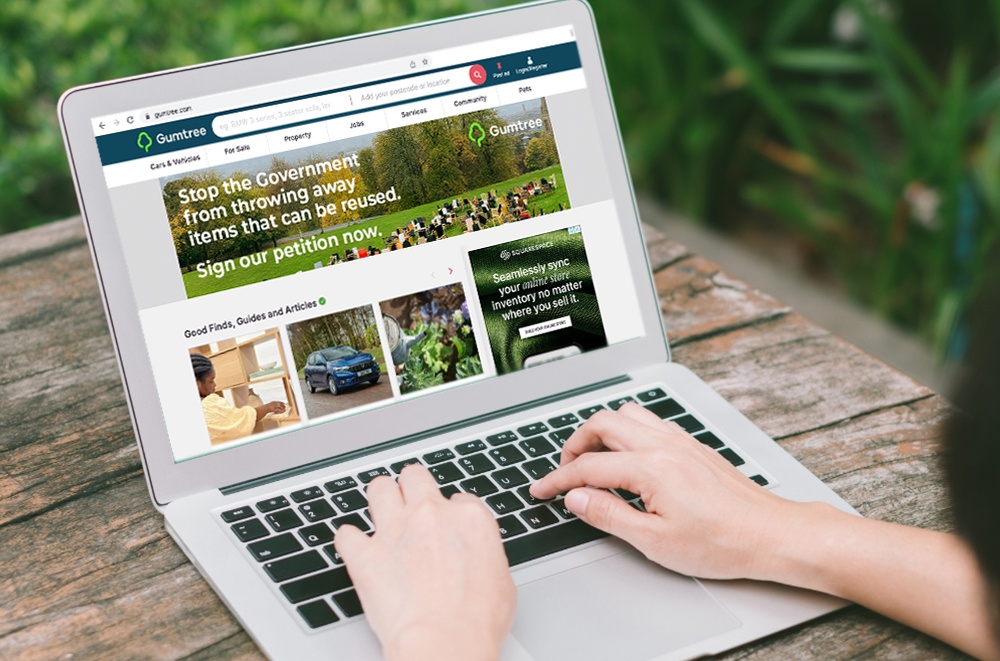 This is why the site is designed to help people who have newly relocated to a place settle into the community with the help of its members, whether in small or big ways. It is currently one of the biggest online platforms for classified advertisements.
It currently has 11.6 million unique visitors monthly, with 1.7 million active posts on the entire website every month.
One thing most people find attractive about this platform is it helps users save money as many of the ads posted on the site offer great deals. Gumtree also aids in reducing waste as it offers a way for users to pass down things they do not need anymore to other people.
Job Openings Available
This multi-function website mostly has ads for things like furniture, rental homes, vehicles, services, and products.
It is essentially a one-stop shop for all kinds of things, including jobs. Currently, it has 41,725 advertisements on the platform, with more being added daily.
Comprehensive Search Function
The search function is the lifeblood of any classifieds website, so it is no surprise that Gumtree has one. To avoid confusion or mix-ups, Gumtree has a dedicated search tool for jobs, accessible by clicking on the jobs section.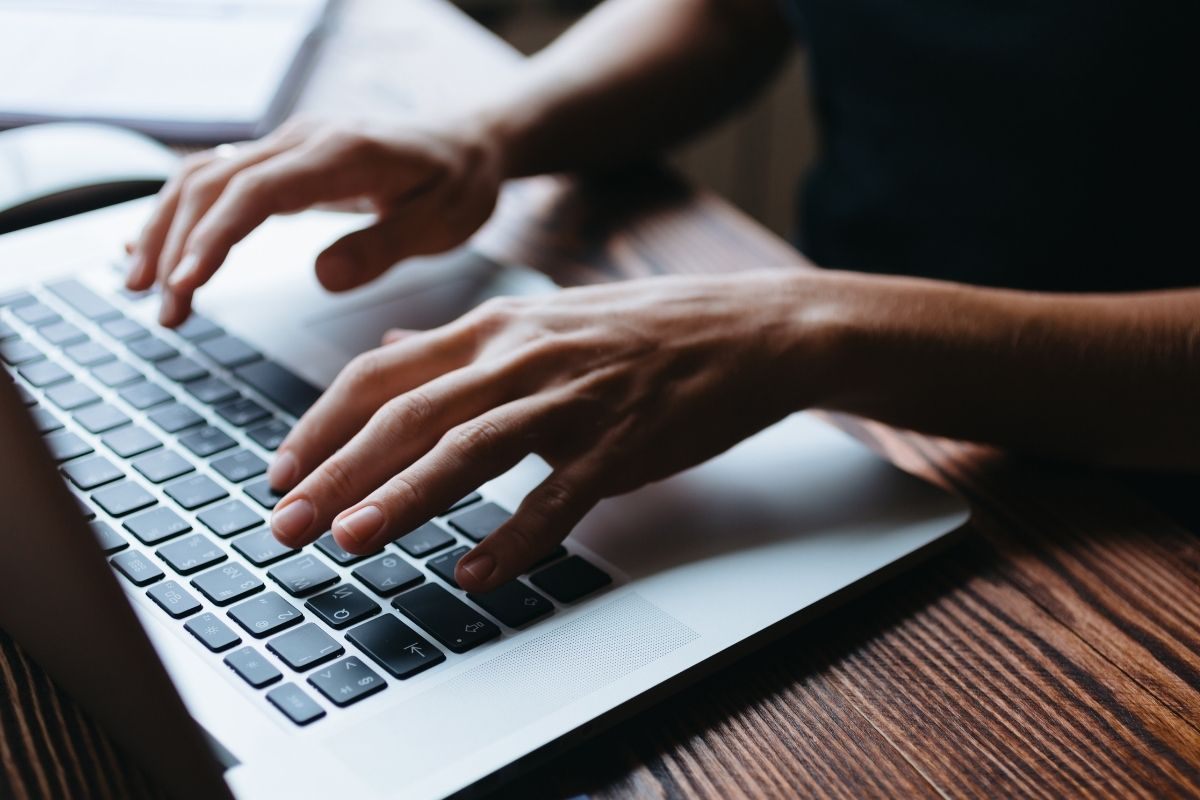 To start searching, users just need to type in a keyword and location of their choice. This will take them to a results page consisting of every job posting related to the keyword and located in their preferred place. Results are often arranged by the date of posting, starting with the most recent. Featured jobs are always placed on top.
Jobs in different categories are available on this platform including hospitality, construction, administrative, transport, sales, security, accountancy, and many more. A lot of options also exist in different parts of the United Kingdom.
Every job post on Gumtree comes complete with important details about the company and the position. It often includes language, hours, job level, salary, recruiter, contract type, and recruiter type. Moreover, it gives info on responsibilities, duties, and eligibility.
Reminder – Create a Gumtree Account
Users need to keep in mind that they need to create an account with Gumtree to apply for jobs. Having an account is also useful for other features such as adding postings to favourites, reporting posts, and setting up job alerts.
An account is also needed to send and receive messages, post ads, and rate users. The good news is it is easy to register for an account. Users just need to enter their name, email address, and desired password.
To make things easier, candidates can sign up using their Google or Facebook accounts. This option lets them simply click on the account they want to use. They can also easily log in using this method.
Helpful Information for Job Seekers
Applicants who are new to Gumtree may definitely find the website overwhelming, because of the sheer volume of postings on the platform. The site makes it easier to know if users have come to the right place by having a dedicated jobs page.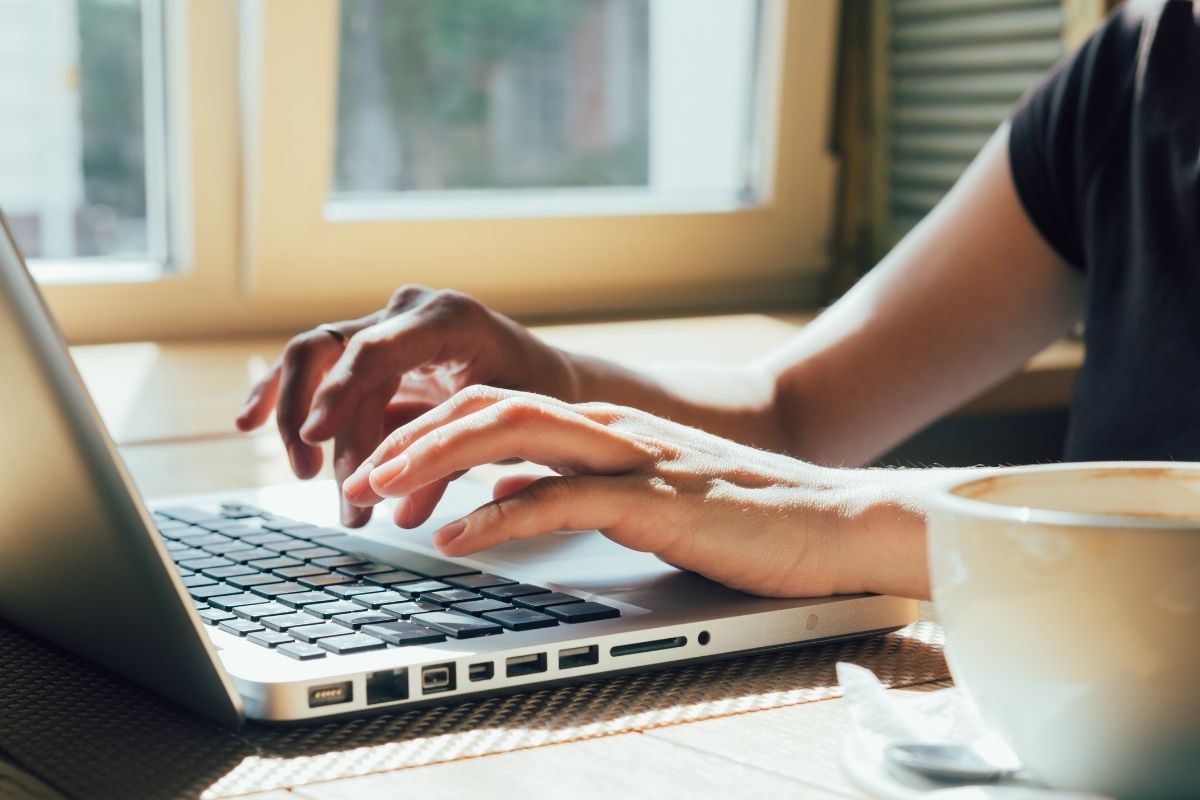 Aside from improving accessibility, Gumtree also included an essential information section, where users can find out more about the site's potential for job searching.
Here, they can learn everything they need to get started, including the need for an account, how to set up job alerts, and many more.
It also offers details on how to trim the file size of CVs. The key is to read each piece of information before proceeding. This way, candidates can look and apply for jobs with minimal hiccups.
Safety Warning for Users
Gumtree does its best to make sure that its users are safe from unscrupulous individuals. However, candidates should always have their guard up because millions of users are on this platform, and malicious individuals are often intent on pulling off their schemes.
To help people avoid falling victim to such incidents, the platform has all kinds of warnings. The best resource for recognizing and avoiding scams, phishing attempts, and other similar schemes is its Safety section. It also covers public health-related and reporting guidelines.
Safety tips are also present every time candidates open a job posting. These are located in an easy-to-see text box, complete with a link to the Safety section. This way, users are always reminded to double-check the legitimacy of every post and to exercise caution whenever they interact with the site.
Download the Gumtree Mobile App
Accessibility is one of the strongest suits of Gumtree. Users can access this site using the web and mobile browsers, as well as a mobile application available on Android and iOS devices. This makes the platform much more convenient to use, especially for those who are always on the go.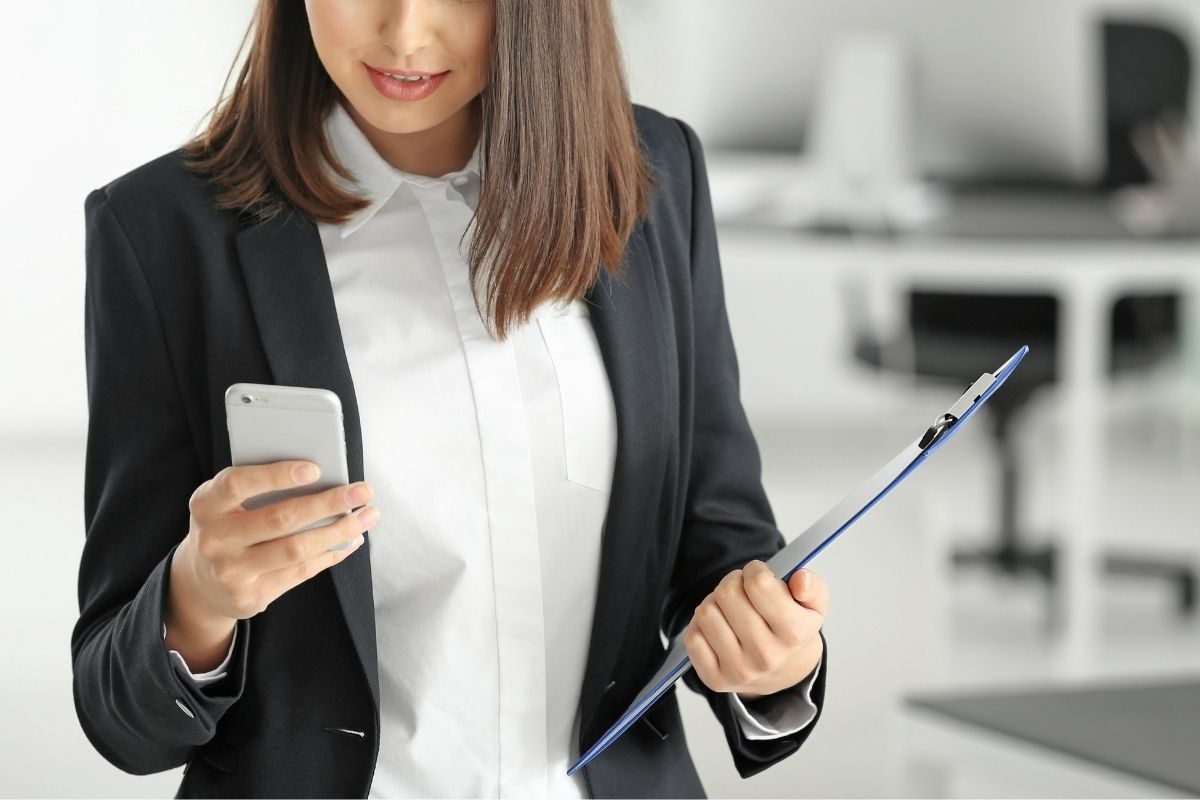 The program can be downloaded by going to the App Store or the Google Play Store and typing the name of the website. This will show several options. The right app is the one developed by Gumtree.com on the App Store or Gumtree UK on the Play Store.
It is important to remember that the iOS app is designed for iPads, which could mean that it might not be available for iPhones. Once users locate the right app, they just need to tap on the Get or Install button to initialize the download and installation.
They can start using the application after logging in or signing up for an account. The application pretty much offers a similar experience compared to using the website on web browsers. The only difference is the app offers a portable way to use the site.
Costs Related to Using the Gumtree App
Those who are worried about the cost will be glad to know that the app is free to download and use. No payment is needed to register for an account, as well as to apply for a job.
Having said this, people using the site to buy things will need to send payments to sellers.
It is important to check Gumtree's Safety section to know more about scams related to payments. The website reminds users that it does not provide delivery and payment options for things other than private cars.
How to Effectively Use Gumtree for Job Hunting
Because Gumtree has a lot of listings on its website, the best way to maximize the capabilities of the platform as a job site is to find out how to take advantage of it. Aside from having a dedicated jobs search function, Gumtree is equipped with filters that can help refine the search.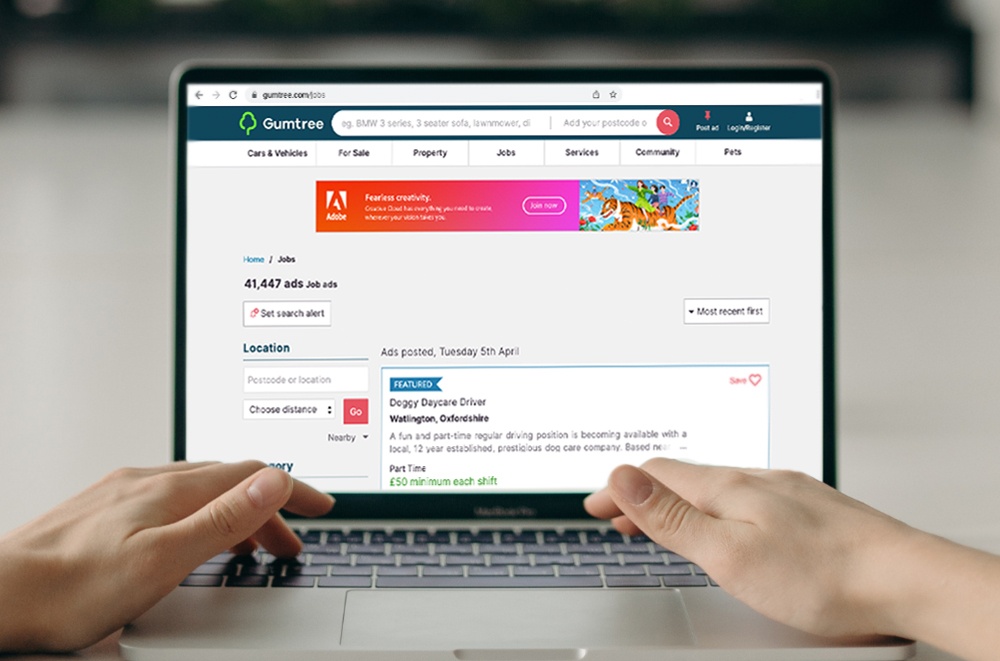 So, instead of only typing a keyword and a location, users also have the option to add other details such as contract type, recruiter type, hours, language, job level, salary, course, urgent ads, feature ads, and ads with pictures.
They can also choose to search the title and description. With this, candidates can get more relevant results.
Of course, applicants who want to go through every possible opportunity can definitely do so by sorting jobs by category.
Tips for Success
On top of this, candidates can increase their chances of landing a job by polishing their resumes. Highlighting experiences, backgrounds, and skills related to the job listing can help attract the attention of recruiters.
Having portfolios, samples, and other relevant documentation on-hand also makes the application process go much smoother, especially as applicants can immediately submit such requirements upon request.
Combined with thoroughly reading the posting, applicants have higher chances when they are among the first to apply. Sorting by date posted is a good idea for this.
Final Thoughts
Gumtree is more than just a buying and selling platform. With a search section specifically for job openings, this website can definitely be a reliable resource for people looking for work that are also new to a city.
References
App Store –
‎Gumtree: local classified ads on the App Store