For various organizations across the globe, what the general public and their target market think about their brand and offerings matters. Research firms help in getting the pulse not only of specific market segments but also of the public.
YouGov is a great option for people interested in joining a data analytics company. This international firm is always on the lookout for talented individuals from around the world who can join their team.
Find out more about career opportunities at this company through the following points.
What Is YouGov?
Offering Equal Opportunities Around the World
The Perfect YouGov Candidate
Offers Useful Tools for Finding Openings
Finding the Right YouGov Openings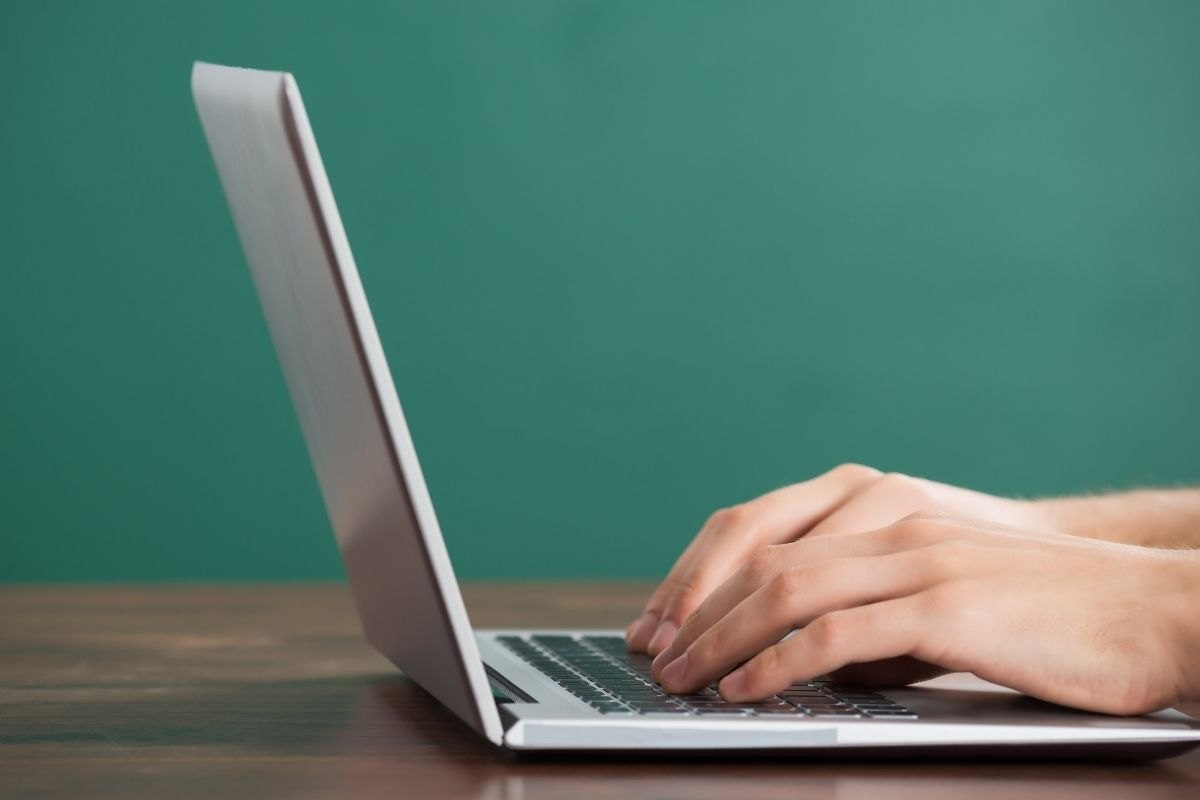 What Is YouGov?
YouGov is a data analytics and market research company based in the United Kingdom. The company uses data-driven services that aim to enhance and support its clients' marketing efforts. Types of organizations that use YouGov's services include brands, as well as media owners and agencies.
The company works on different types of areas such as products, brands, public affairs, politics, and other subject matters of interest for clients. The primary goal of its services is to find out how people perceive brand and offerings, as well as anything that matters to clients.
YouGov services include the BrandIndex, profiles, Omnibus, and Custom Research, just to name a few. These offerings are performed through polls conducted over its research network composed of more than 9 million individuals across the globe.
As a result, the company's data is often used by the press in the UK, making it one of the most cited data-driven market research firms in the country. Media outlets in other countries also often refer to YouGov's research.
YouGov Is Hiring for Different Locations
The company's data is sourced from and processed in various regions around the globe including North America, the Middle East, Asia Pacific, Mainland Europe, and more. This is why the firm is always looking for individuals willing to grab a career opportunity in the places where it operates.
Openings currently exist in Sydney, Toronto, Paris, Copenhagen, Cologne, Mumbai, Bucharest, Warsaw, Singapore, Barcelona, London, Boston, New York, San Francisco, Portland, and Washington.
Other places that YouGov operates include Hong Kong, Shanghai, Berlin, Frankfurt, Bangalore, Jakarta, Erbil, Kuala Lumpur, Oslo, Stockholm, Bangkok, Manchester, and Dubai. Job seekers will also be glad to know that it offers remote work for people anywhere in the world.
Offering Equal Opportunities Around the World
YouGov is considered an Equal Opportunities employer as part of its compliance with the Equality Act. This is why the company values diversity and equity by removing any discriminatory practices regarding race, religion, national origin, disability, sex, age, gender, or any genetic matters.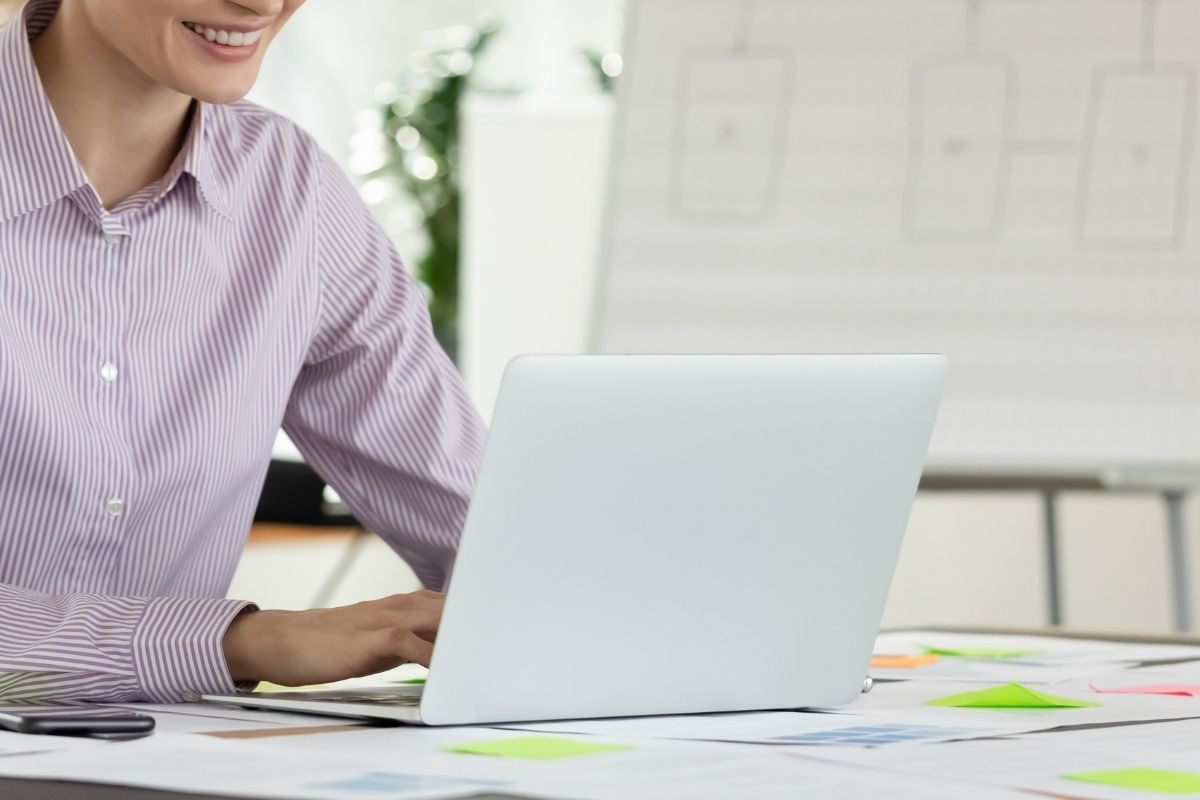 To further uphold this, the company released its Modern Slavery Act Statement, announcing its commitment to tackling any practice that may constitute slavery, forced labor, servitude, and/or human trafficking.
The range of opportunities available in a specific location varies depending on its needs. In London, the company is looking to fill different positions such as associate director, business development manager, and junior research executive.
This is accessible through the dedicated page for jobs in different countries. Users can find this page by going to the country's YouGov website, then going to the careers page, where vacancies are located.
Company Culture
Aside from diversity, the company prioritizes agility, fearlessness, reliability, trust, and respect as its core values. These help the firm compete, adapt, and deliver results quickly and correctly, even with risks.
Team members depend on each other to ensure the quality of outputs, which is why trust and respect is a huge factor in YouGov's company culture. Some of the benefits of working at this company include balance, well-being, meaningful work, social life, and simplicity.
Currently, it has more than 1,200 employees across its 36 offices in 22 countries, with around 3,300 clients worldwide. It has conducted 45 million surveys with participation from relevant panelists in 40 countries.
The Perfect YouGov Candidate
To increase the chances of getting hired, it is important to understand what kind of candidate fits the YouGov profile. The first thing job seekers need to know is that the company loves new challenges, which means that its employees need to be on board with this.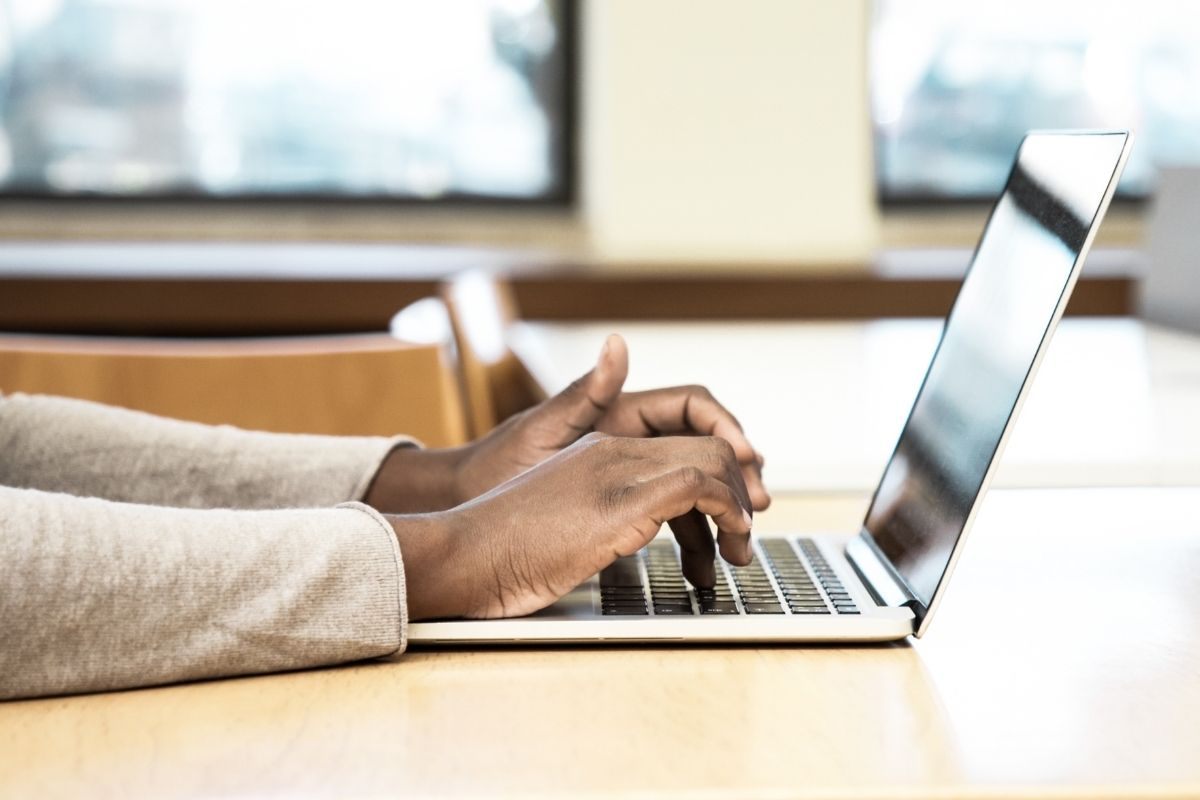 The firm values curiosity and risk-taking, which allows the firm to provide precise and relevant data. Candidates who have these traits are likely to be suitable for the company's culture and operations.
Other traits it highlights include accuracy, tech-savviness, and entrepreneurship.
Job seekers need to evaluate their skills and characteristics, as well as their educational background and work experiences to see whether they would fit in the company and team they apply for.
Different Departments to Join
Keep in mind that YouGov has separate departments dedicated to specific functions. These are the Data and Research, Business, and Technology departments. Each has specializations but may require the traits mentioned above.
Qualified individuals will be placed in teams where their contributions will be valued. Examples of teams under Data and Research include Data Intelligence, Data Products, Data Services, Custom Research, and Sports Research.
Other teams include Corporate, Finance, HR and Talent, Marketing, Operations, Panel, PR, Sales, Digital, Engineering, and IT Support.
Offers Useful Tools for Finding Openings
Finding a job at YouGov is made easy thanks to available tools such as the search feature. This enables users to conveniently look for relevant job postings by simply entering a job title, country, or city. Once done, the results will include entries that are related to the keyword used.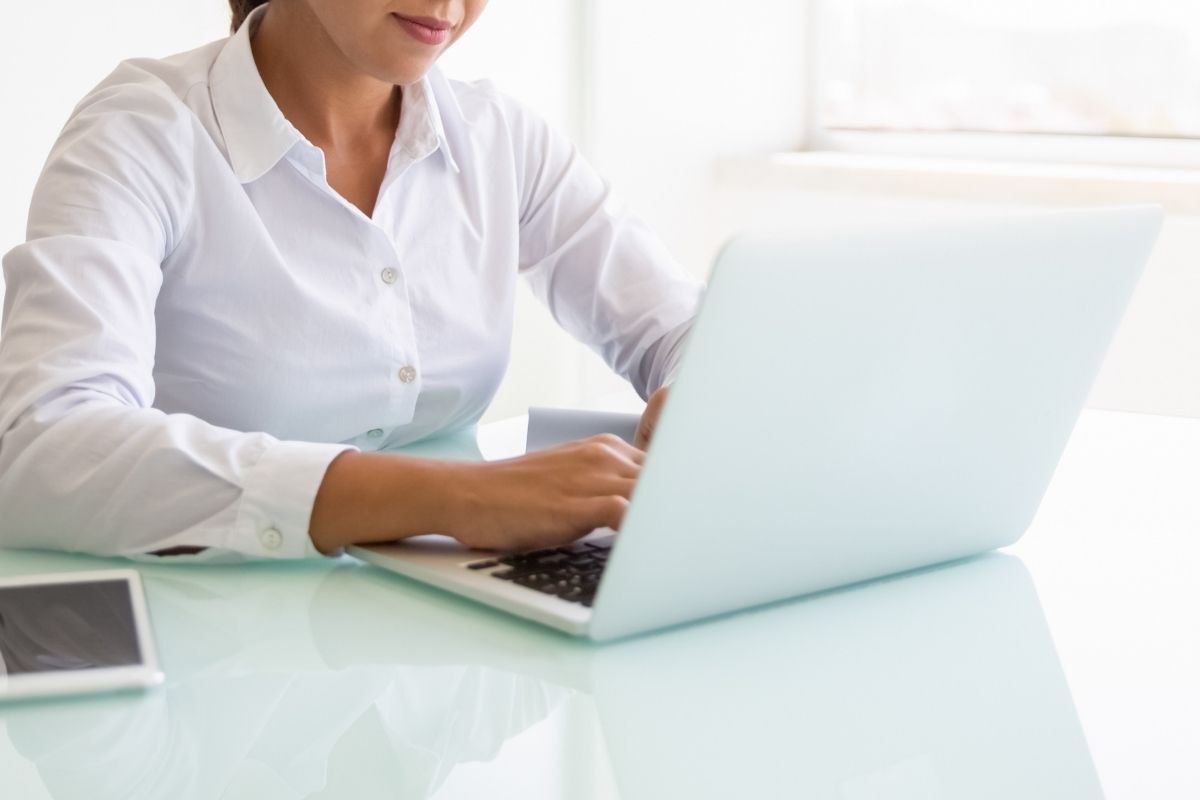 Those looking for managerial roles, for example, can simply use "manager" as a keyword, then the tool will connect them with different job openings across the globe, such as Member Engagement Manager in the Global Panel department at the Bucharest location.
The key to finding listings with the correct role, department, and location, users are advised to use the customization features of the search function. This lets them indicate a preferred country, city, and department to narrow the search down to only the most relevant results.
The best part about this tool is it lets candidates look for remote jobs only. This way, those who prefer on-site work can get opportunities within those criteria, and those who like working from home can do the same.
Resume Upload for Future Opportunities
While the site's search tool offers convenient features for more specific searches, not every job hunt session is fruitful. There are times when candidates fail to find the right openings, which means that they need to visit the platform once more.
They can make the most of their time on the site by uploading their resume. This way, YouGov will have a copy in their database, which they can pull up when they have an opening for a job that suits the candidate's credentials.
To submit a resume, users just need to enter their name, email address, country, and message, then upload the file in PDF or DOCX formats.
Finding the Right YouGov Opening
Given the tools available on the website, users should be able to find the best listings that fit their profile. To determine whether a position is right, candidates should take a look at the job details. This will give them more idea about the company, as well as the role, expectations, qualifications, and more.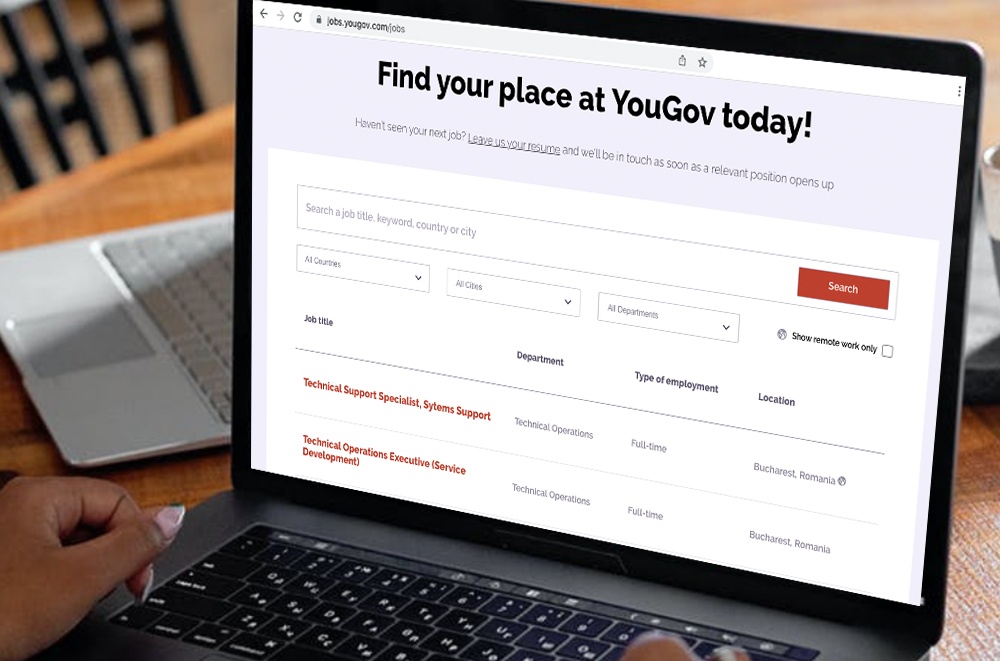 The best thing about YouGov postings is that they are well-detailed, minimizing the need to look for information before starting the application. It even outlines the skills and competencies needed to perform the job.
Posts also include essential information such as location, remote work availability, and contract type. Candidates have two options for applying, including SmartProfile, Indeed, and directly through the website.
Keep in mind that applying through SmartrProfile and Indeed may require users to create an account with these platforms. For direct applications, manual entry of information is needed. Details asked using the form include personal info, experience, education, links, resume, and message.
How to Successfully Land a Job
The best way to increase the chances of getting hired is to build a compelling resume. Highlighting relevant skills, experiences, and traits that can help candidates perform a role is the best way to get the attention of recruiters.
Job seekers should also emphasize other credentials that show how they fit in the company's culture. A cover letter is a great way not only to attract recruiters' attention but, also to show off the candidate's compatibility with the company.
Lastly, having a portfolio ready in case recruiters ask for it can offer an advantage, as it shows that applicants are prepared sufficiently for any requests. Talking with a former colleague to act as a reference person can also be useful in case recruiters ask for referrals.
Final Say
YouGov is the perfect organization for applicants looking to put their knack for accuracy, risk-taking, and challenges to good use.
With the company's dedicated platform for job seekers, candidates will be able to get their hands on openings, which can launch their careers in a renowned, multinational data firm.
References
YouGov – YouGov Jobs
Finding a job at YouGov – YouGov Jobs
Modern Slavery Act Statement –
YouGov plc Modern Slavery Act Statement