For many people, landing a job that helps them contribute to their communities makes their lives more fulfilling. This is why some choose to go into the community and social service sectors while others look for meaningful work in their respective industries.
Those who prefer a more hands-on approach might want to get a job in the protective services sector. Aspirants can consider becoming security personnel, fire inspectors, police officers, and detectives. For a truly challenging and fulfilling role, becoming a firefighter is a great choice.
These service personnel is known in communities as first responders who help control and put out fires. They also respond to emergencies that concern matters about properties, lives, and the environment. This article talks about the job as a firefighter and how to become one.
What Do Firefighters Do?
Qualifications For Firefighter Jobs
Work Conditions And Environment
Job Prospects And Where To Find Them
Online Platforms For Job Hunting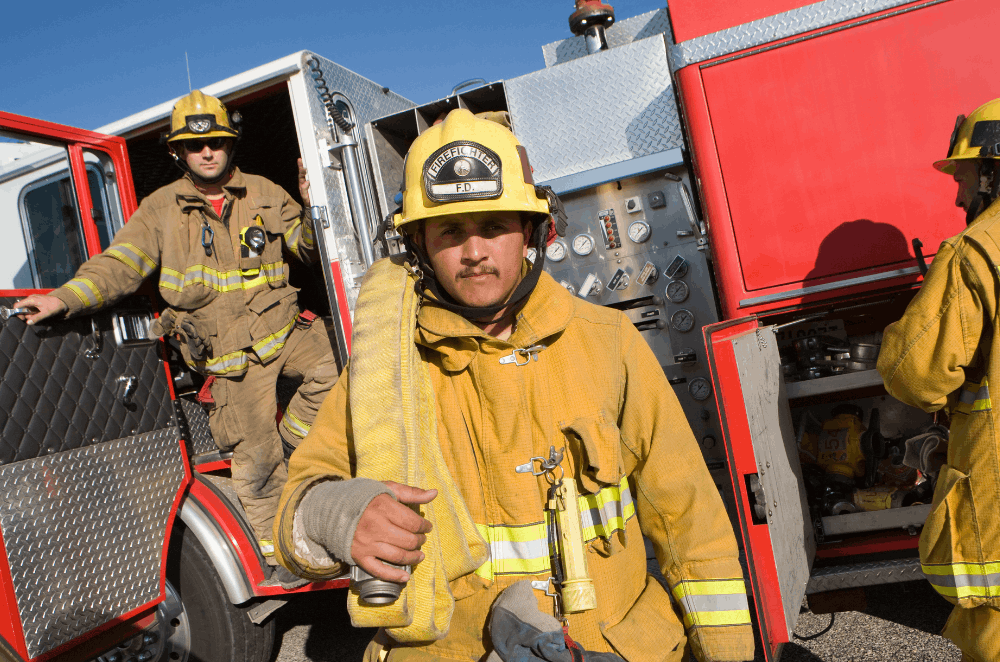 What Do Firefighters Do?
Typically, members of the community call these emergency responders for help during times of crisis involving fires such as home, building, and forest fires. They are tasked with taking calls from the public and rushing to the location using their firetruck and other emergency vehicles.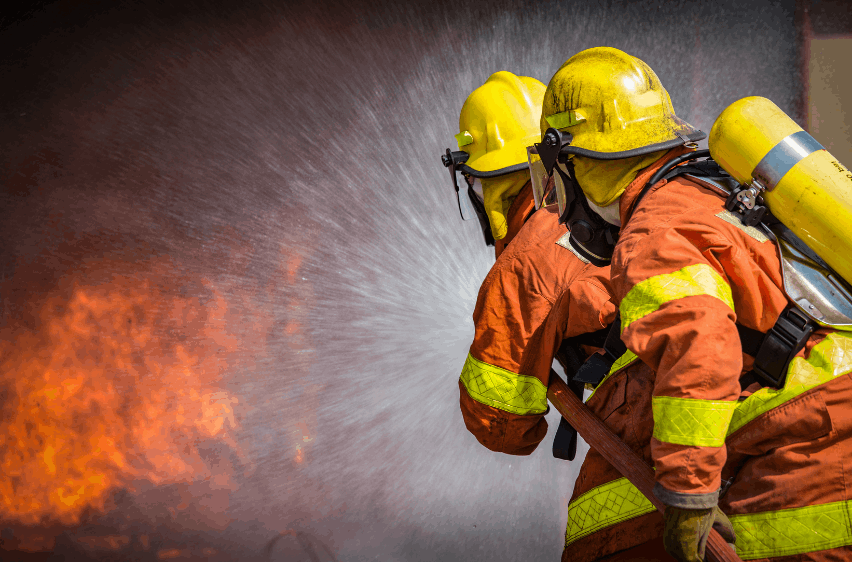 To perform this responsibility, they use various equipment to address the matter, including water hoses and water pumps, and fire extinguishers. This responsibility does not go without the element of danger. Usually, these are life and death situations, so they are also equipped with protective gear.
Firefighters' work does not stop after they stop the fire. They also work with other emergency responders to help fire victims and other people affected by the disaster. One of the primary jobs of these professionals is to rescue occupants and provide treatments to injured people.
In addition, they also need to write reports about the incident after getting back to their station. They also clean and maintain the equipment they used and keep the station free of any obstruction. Training and drills are a regular thing because they need to stay fit and knowledgeable for the high demands of the job.
Helping The Community
Have you ever seen those funny sketches where firefighters rush to a call only to find that they only need to help a cat get down from a tree or a pole? These community service providers deal with emergencies no matter how big or small they seem to be.
Aside from responding to calls about fires, these professionals are also responsible for responding to search and rescue operations, traffic accidents, disaster aid, and relief, as well as property-related calls, especially those pertaining to rescuing people stuck in high places.
In some cases, some firefighters are equipped to respond and handle disasters concerning hazardous materials. Working with hazmat removal workers, they control, clean up, and help in disposing of harmful substances in oil spills and chemical accidents.
Qualifications For Firefighter Jobs
Often, new applicants are needed to replace those who transfer to different jobs or retire, allowing beginners to enter this profession. Applicants have the best chance if they have postsecondary education.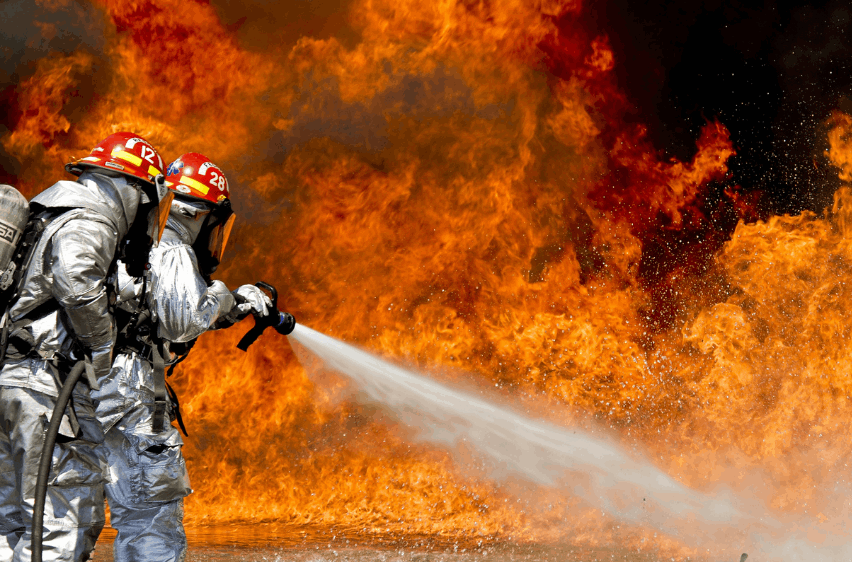 To become a firefighter, applicants should be 18 years old and above. They also need to have a driver's license and a high school diploma or its equivalent. Going through a firefighter academy may be required.
Before being admitted for the job, they must pass physical examinations and drug tests. The minimum educational requirement may be a high school diploma, but it is important to remember that training is vital. They need to have the proper training to address emergencies such as first aid and CPR.
Others can opt to get certifications for fire science, hazardous materials handling, fire investigation, and EMT. Keep in mind that on-the-job training is relevant for prospective firefighters.
Important Skills
As mentioned, training is an essential aspect of firefighting. They are required to know how to adequately address emergent situations, especially those concerning fire.
To become an excellent firefighter, applicants should have the physical ability to perform the job. Usually, they need to be flexible, strong, and persistent. They should also have good coordination and have the ability to think on their feet.
Work Conditions And Environment
These professionals work in fire stations where a lot of action takes place. They perform training drills, inspect the equipment and clean apparatus. However, the real action occurs on the site, especially as they control and put out the fire, rescue victims, and assist other emergency responders.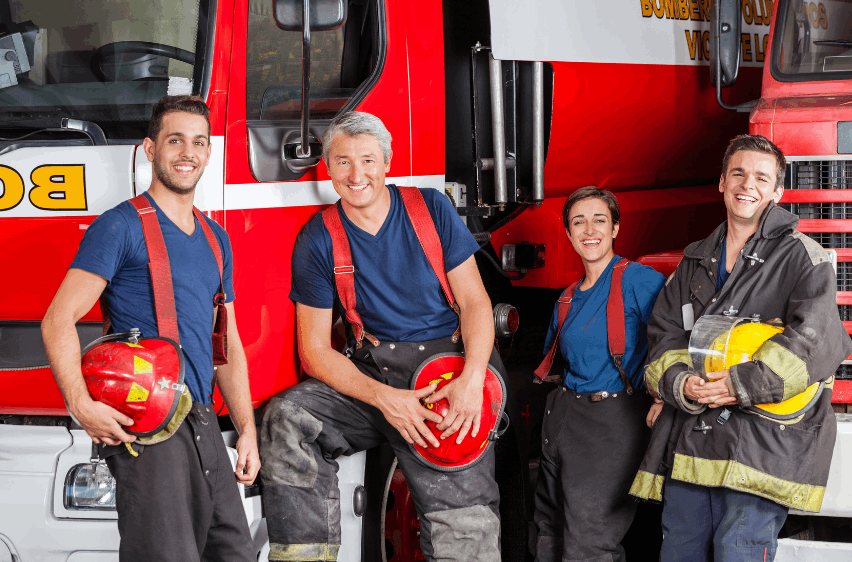 Given that a fire can start at almost any place, firefighters' jobs can take them anywhere. They usually work in shifts. The thing is, their shifts are typically long, with some working 24 hours on end. They can even go beyond that if they are called to a large-scale job such as wildland fires where they need to set up camp.
The work can be tiring, so they are given off-duty periods, ranging between 48 to 72 hours. However, there are times in which they are on high alert, especially during wildfire season.
These professionals can be employed by the local, state, or federal government, usually excluding educational organizations, hospitals, and postal services. Around 88% of firefighters work for the local government, while 3% works for the state, and only 2% works for the federal government.
Average Salary
The median annual wage for this protective service job is $52,500. This is higher compared to the median yearly salary for all workers, which is $41,950. Firefighters who work for the state earn $56,340, while those in the federal government get $54,770, and those in the local government get $53,360.
The thing about this job is that their hours vary, especially as it usually entails long shifts. The pay can vary depending on how long the shifts are. Plus, they usually need to work overtime, which can increase their pay.
Their median pay by the hour is $25.24, which means that they earn more than the average worker. However, it is essential to remember that the job poses a lot of dangers.
Job Prospects And Where To Find Them
Currently, there are around 335,500 firefighters in the United States. The number is expected to rise over the next years. The Bureau of Labor Statistics predicts a growth of 6% from 2019 to 2029 or an increase of 20,300 workers, which is considered fast for all kinds of occupations.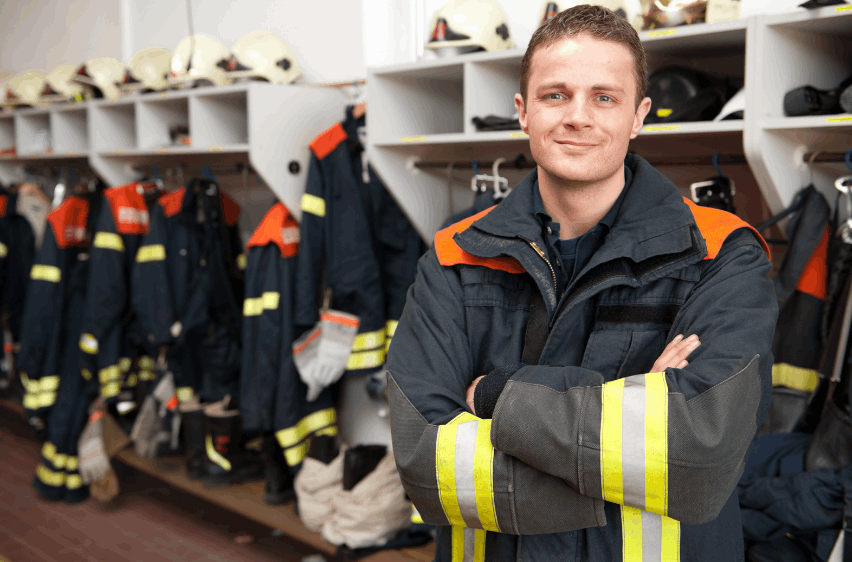 One thing to remember is that fewer and fewer buildings are built without disregarding the building and fire codes. Less hazardous materials are also used to minimize fire risks. Many might think that the community would need firefighting services less, and to some extent, this may be true.
However, firefighters are still considered essential workers regardless if there are fires or not. Moreover, they are very important if there is a fire, especially wildfires, which are more uncontrollable. Plus, they respond to medical, traffic, and other types of emergencies.
For those who want to enter this workforce, it will come as good news that the BLS projects 24,200 job openings every year.
Looking For Jobs Online
Online is the place for job hunters, especially as most employers now turn to the Internet to find prospective employees. To become a firefighter, aspirants need to look for job postings on government websites, as firefighters are government-employed.
The best thing for applicants is to go to their city or state's website and look at job openings. If you can find a job local or state fire department website, this will be a more direct and quicker approach. To make the search easier, it is important to know about the different platforms that can help.
Online Platforms For Job Hunting
Local and state government websites can be tricky and downright confusing with the numerous pages they contain. Almost every department also have their own websites, which can add to the complexity of the matter.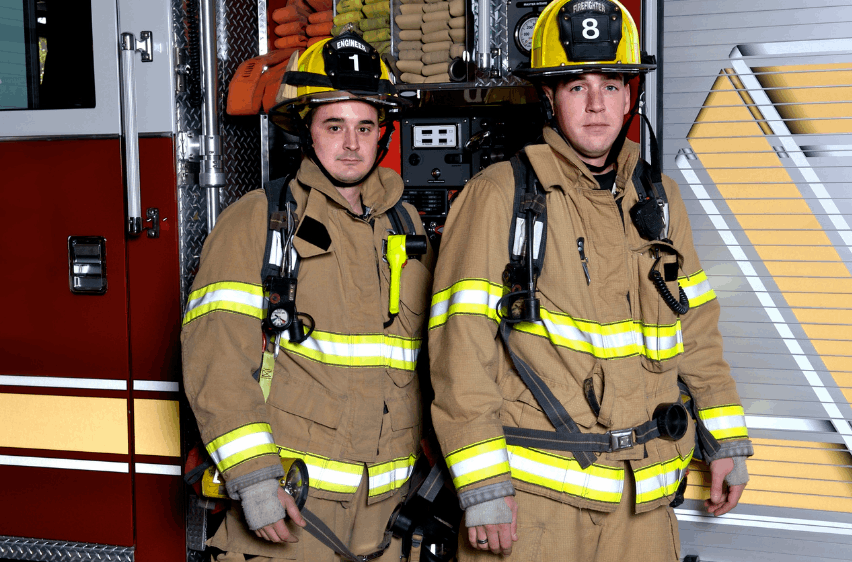 For job seekers, it may be necessary to find an easier route. Work smart, not hard, as they say. So, every aspirant needs to find a service that consolidates all firefighter jobs in a single platform. Job search sites like Indeed, LinkedIn, and Glassdoor are perfect for this.
Indeed is one of the most popular options, carrying postings from Miami-Dade County, City of Bozeman, City of Casa Grande, and City of Coronado. Meanwhile, GlassDoor is perfect for those looking for highly detailed job ads with offers from the City of Columbia and James Island Public Service District.
For those who enjoy the social networking twist offered by LinkedIn, the platform is a great start. It has thousands of offers, such as from the State of Arkansas, the City of Bristol, and even Warner Bros. Entertainment.
Searching For The Right Job
To find the right job, it is essential to know how to get the platforms to show relevant openings. They make it easy by incorporating a search function complete with advanced filters. Aspirants need to type in the job title they are interested in, and they are good to go.
Narrowing down the search is also easy to indicate the state, salary, employment level, and companies they are interested in.
The Takeaway
Firefighting is a noble job, and working as one makes these professionals equivalent to modern-day heroes.
With this guide, aspiring firefighters can start paving their way toward this career path.