Going to the store can be an overwhelming experience, given that there are thousands of products available on the shelves. Skincare users are sure to relate to the dilemma of choosing among numerous brands. One thing to know about these items is that many of them are owned by the same company.
One of the most excellent examples of this is Estee Lauder Companies and its host of subsidiaries in skincare and makeup, fragrance, and hair care. This parent company owns some of the most popular skincare companies, including Clinique, Lab Series, DECIEM, and their respective brand lines.
These companies seem to compete with one another, but they all work toward achieving the holding firm's goals. This article will talk about the following topics to shed some light on how subsidiaries and parent companies work.
ELC Subsidiary: Clinique
ELC Subsidiary: Lab Series
ELC Subsidiary: Origins
Why Parent Companies Own 'Competitor' Brands
The Relationship Between Companies And Their Parents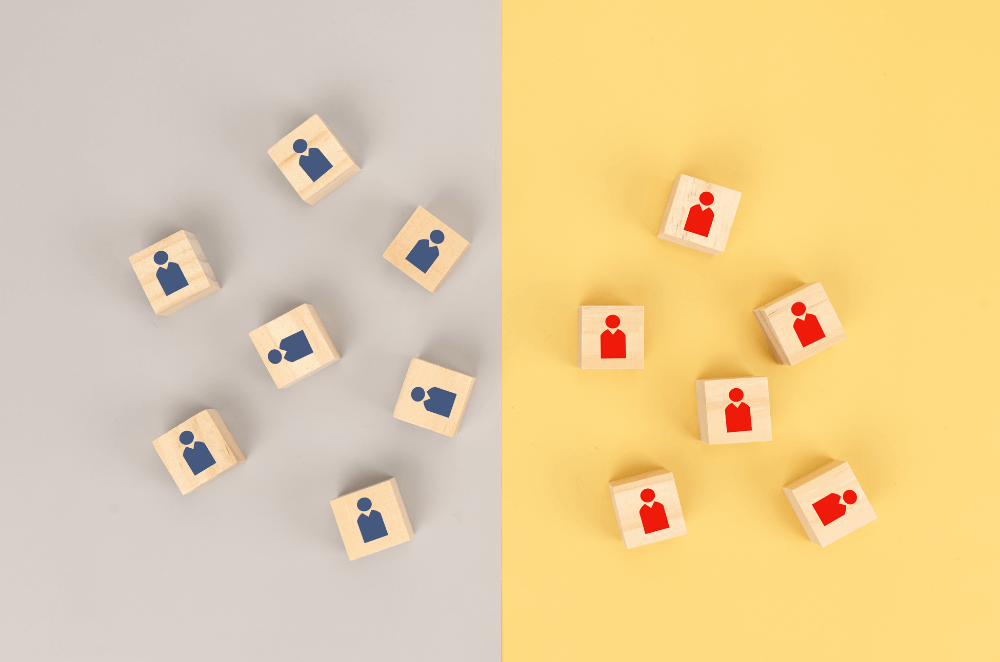 ELC Subsidiary Clinique
One of the most popular subsidiaries of Estee Lauder is Clinique, a brand that became known for revolutionizing the world of skincare by combining dermatology with skincare. It started with US Vogue's 1967 article, which featured dermatologist Dr. Norman Orentreich.
The dermatologist believed that anyone could achieve good skin as long as they go through a skin care regimen. Evelyn Lauder, daughter-in-law beauty tycoon Estee Lauder, decided to work with Orentreich and US Vogue editor Carol Phillips to start a skincare brand with the same philosophy in 1968.
With the guidance of a dermatologist, the company started to offer a more customized take on skincare instead of a one-size-fits-all approach by creating products for individuals with different skin types. It is also known for providing a line of ingredients that cause irritation and allergies, such as parabens, phthalates, and fragrance.
The company carries a series of skincare products such as the Dramatically Different Hydrating Jelly and Moisturizer, Moisture Surge 72-Hour Auto-Replenishing Hydrator, Take the Day Off Cleansing Balm, as well as skincare for men. It also has targeted treatment, makeup, and fragrance products.
How Clinique Is Marketed
This company markets its product as the leading brand for customized skincare for different skin types. It also prides itself on eliminating irritating and allergy-causing ingredients. Ultimately, the banks on the fact that its laboratory-tested products were developed with dermatology in mind.
While most of its products are targeted to women, it also launched a line targeting men, becoming the first skincare company to do so. Some of the Clinique for Men products include the Face Wash, Exfoliating Tonic, Moisturizing Lotion, and Aloe Shave Gel.
Its products are priced at high price points as it caters to the middle to upper-class individuals who have both the interest in taking care of their skin and the purchasing power to do so even at higher costs. Currently, this brand is present in 107 countries.
ELC Subsidiary Lab Series
Another company under Estee Lauder is Lab Series, a brand that offers skincare for men. It is known as one of the earliest men-only firms in a niche full of products targeted to women. It was founded in 1987 and is popular for providing premium products for men.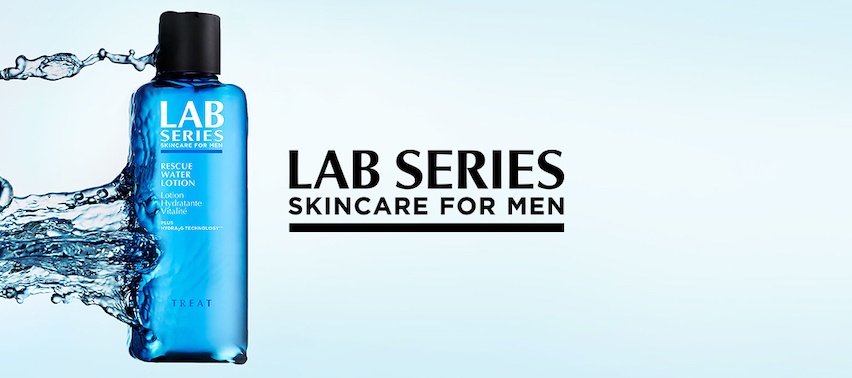 The company boasts of knowing the difference between women's and men's skin and proves it by providing laboratory-tested products for men's skin types.
It is touted as a progressive company catering to men and promoting skincare for individuals who are not traditionally associated with it.
It has products ranging from cleansing, toning, and moisturizing that address aging, sun exposure, and razor burn. It also offers multi-purpose items but items specially formulated for different needs and lifestyles that help users look, feel, and be their best.
How The Lab Series Is Marketed
It is important to note that Clinique and Lab Series have similarities, such as offering customized products for different types of clients, whether they are men or women.
Moreover, they provide assurances with lab-tested products. The differences are the brand page for Lab Series does not emphasize harm-free ingredients, compared to Clinique.
ELC Subsidiary Origins
Since 1990, Origins has been offering luxury skincare made from ingredients derived naturally. Its tagline, "Powered by nature. Proven by science," shows that the brand seeks to combine the skincare benefits nature has to offer while making sure that its products are lab-tested and backed by science.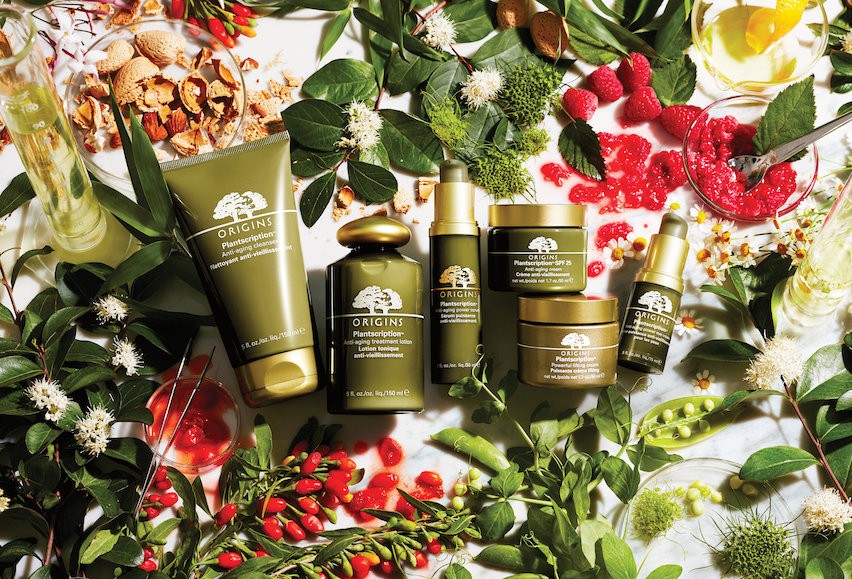 The company claims to use sustainable plant-, earth-, and sea-based ingredients and plant science and skin biology to develop its products. In line with the company's eco-friendly branding, Origins also facilitated the planting of 1.3 million trees.
How Origins Is Marketed
Like Clinique, it is touted for used non-toxic ingredients such as parabens, phthalates, propylene glycol, SLS, and other harmful substances. While it targets the more ingredient-conscious segment of the market, it also taps into a more specific group: the eco-conscious market.
Because of the eco-friendly branding of the company and its products, prices are high when consumers purchase Origins items. It is even known as the first prestige natural skincare brand.
Why Parent Companies Own 'Competitor' Brands
The practice of owning seemingly competing companies may confuse individuals with minimal knowledge about the business world. However, there are logical and practical reasons behind such moves, including targeting different markets, getting more profits, and beating rivals.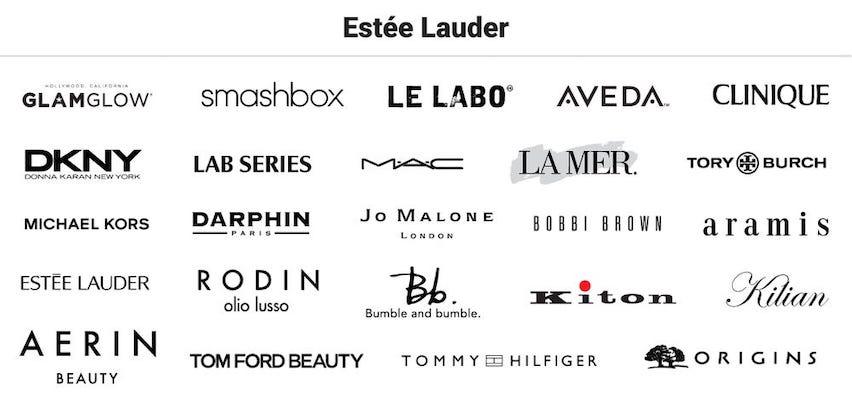 In the case of the holding firm Estee Lauder Companies, tapping into more markets is a huge reason, given that it is a multinational company known for skincare, makeup, haircare, and fragrance products. However, ELC does not target a single market or audience, but several ones, and that is done through subsidiaries.
Now how can having "competing" subsidiaries help parent companies beat their actual competitors? The answer is by targeting more segments of the market. For example, marketing one brand for men only helps in better targeting that segment. The same is true for Clinique and Origins.
This also helps these brands hone in on their branding. They can develop their messaging and brand itself without worrying about damaging the public perception of their other products. For example, they may have trouble marketing products created specifically for women to be great for men, as well.
An Overview Of Competitors
By targeting more segments, Estee Lauder Companies will be able to gain more profits in the general skincare and cosmetics market. Moreover, it is almost certain that other holding companies have multi-brand portfolios.
ELC is among the top companies in the personal products sector. In 2020, the conglomerate's annual revenue was $14.7 billion, compared to its competitors such as COTY with $14.1 billion, Avon with $3.6 billion, Beiersdorf with $7.7 billion, and Revlon with $1.4 billion.
However, Estee Lauder has a long way to go compared with giants such as L'Oréal with $31.7 billion, Unilever with $63.1 billion, and Procter & Gamble with $74.9 billion. It is important to note, though, has a more diversified multi-brand portfolio compared to ELC.
The Relationship Between Subsidiaries And Parent Companies
Having a multi-brand portfolio allows parent companies to effectively market their products to a more targeted segment. For example, Clinique may have a For Men line but with limited options. For a wider variety of men's products, Lab Series is the better brand.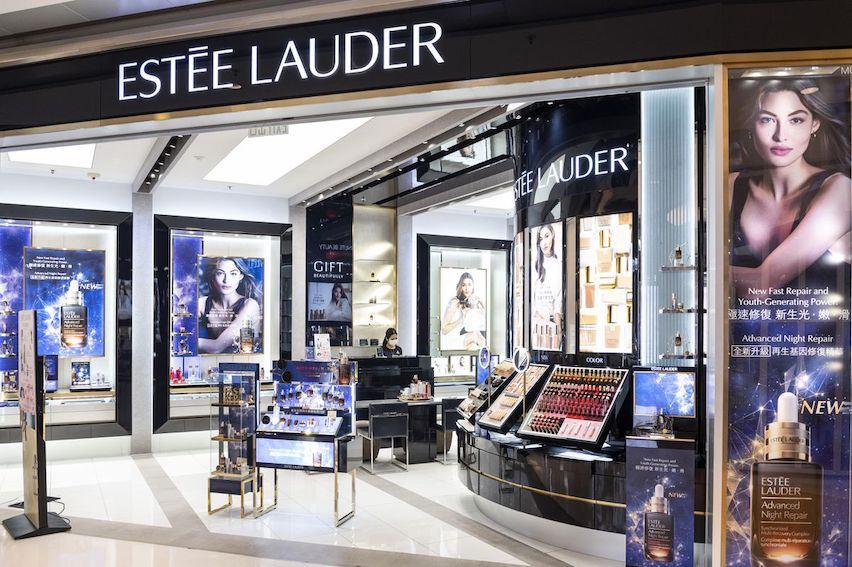 The thing about the subsidiary-conglomerate relationship is that the bigger company owns 100% of the stocks of the smaller ones. This means that the holding firm can make higher-level board decisions. It can replace, remove, or add board members representing subsidiaries, just like any stockholder.
While this is so, a subsidiary is still an entity in itself, which means that it has a management team and operates independently from its parent companies. Its directors are accountable for making decisions in the best interest of the company.
Moreover, the management does not report to the parent's management, but it may answer some calls by the parent board. As a corporation, the subsidiary is also responsible for complying with laws and regulations imposed by such organizations.
Power And Liability
Regardless, it is important to remember that the conglomerate has power over the subsidiary but only if it does not infringe on the smaller firm's independence. Having a representative on the board of directors is a great way to regulate the relationship.
Having bylaws is important to restrict the lines between the rights of the subsidiary's directors and the parent.
A good motivator for parents to maintain the independence of their subsidiaries is the issue of liabilities. This means that the parents would not be liable for any legal or regulatory issues done by the subsidiary.
Conclusion
Estee Lauder Companies' subsidiaries, namely Clinique, Lab Series, and Origins, all target the larger market of skincare enthusiasts, making them seem like competitors. However, given the subsidiary-conglomerate relationship, all of them help ELC beat its competitors.