McDonald's is best known for its hamburgers, cheeseburgers, and french fries. The fast food chain also serves chicken, fish, fruit, and salads that vary in over 100 countries.
McDonald's has an excellent pool of employees to offer quality food and service to its customers. The company welcomes everyone interested in working in the restaurant or for a corporate post.
In this article, you will discover more about McDonald's. We will discuss available careers at McDonald's, including the application process and benefits.
What Is McDonald's?
How Does McDonald's Maintain Excellent Food and Service Quality?
What Are the Careers Available at McDonald's?
What Are the Benefits of Working at McDonald's?
What Are the Medical-Related Benefits Offered by McDonald's?
What Are the Long-term Benefits Offered by McDonald's?
What Is McDonald's?
McDonald's Corporation is an international fast food chain in the United States. It was started by Richard and Maurice McDonald in 1940 when they opened a restaurant in San Bernardino, California.
They rebranded as a hamburger joint and eventually became a franchise. The Golden Arches logo was first used in 1953 in Phoenix, Arizona. In 1955, Ray Kroc became a franchise agent for the company and bought the chain from the McDonald brothers.
McDonald's headquarters used to be in Oak Brook, Illinois, but in June 2018, it moved to Chicago. McDonald's is the most profitable restaurant chain in the world, serving more than 69 million customers daily in more than 100 countries with 37,855 outlets.
The McDonald's Corporation makes money from the rent, royalties, and fees paid by franchisees and from sales at company-owned restaurants. As of 2020, McDonald's is the ninth most valuable brand worldwide.
How Did McDonald's Start?
Ray Kroc, who was only 15, lied about his age to join the Red Cross as an ambulance driver in 1917, but the war ended before he finished training. He then worked as a pianist, a salesman for paper cups, and a salesman for a Multimixer. In 1954, he went to a restaurant in San Bernardino, California, that had recently bought several Multimixers.
He came across a modest but thriving restaurant managed by the McDonald brothers and was amazed by how well they ran their business. The McDonald's brothers kept their menu small, focusing on just burgers, fries, and drinks, allowing them to focus on quality and quick service.
They needed a new franchise agent, and Kroc saw an opening. In 1955, he started McDonald's System, Inc., which later became McDonald's Corporation. Six years later, he bought the exclusive rights to the McDonald's name and operating system.
How Does McDonald's Maintain Excellent Food and Service Quality?
Kroc pushed for franchisees to stick to the system approach while maintaining the company's core values of quality, service, cleanliness, and value. This held true even after the menu began to change, with inventions from franchisees that would become some of McDonald's most famous menu items, like the Filet-O-Fish, Big Mac, and Egg McMuffin.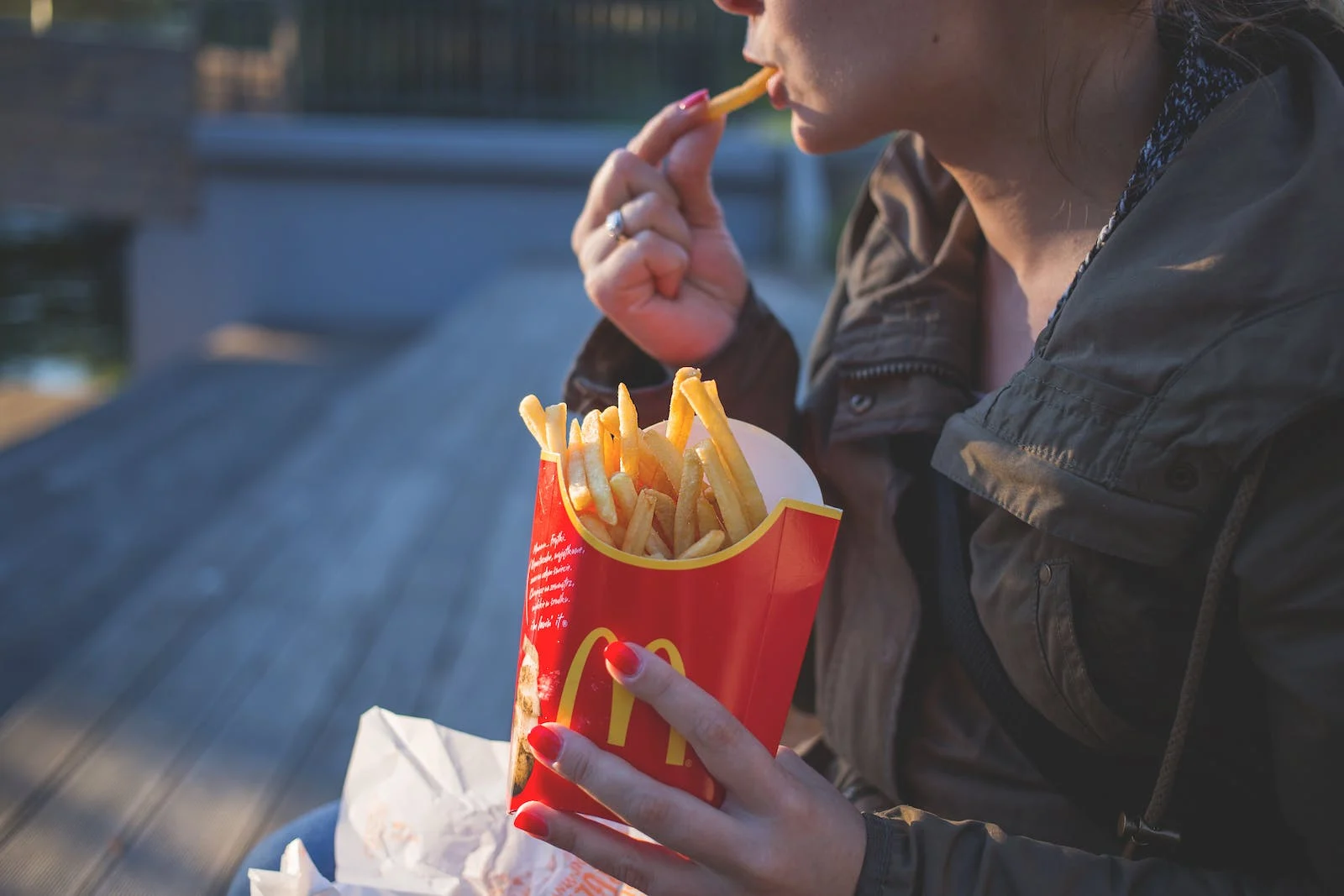 Because McDonald's cared so much about quality, ingredients were tested, tasted, and tweaked to fit the operating system. Kroc told his early suppliers what he saw for the future of McDonald's and how much business it would get. They trusted him, so the restaurant did well.
Again, Ray Kroc was looking for a partnership with suppliers, and he made the most integrated, efficient, and innovative supply system in the food service industry. Over the years, these supplier relationships have gotten stronger. Ray Kroc's handshake is how many McDonald's suppliers got their start.
What Is McDonald's Mission and Values?
Making it easy for everyone to have tasty, happy moments is how McDonald's restaurants feed and uniquely help communities.
McDonald's does this by having convenient locations, hours, and prices and working hard to give customers the speed, variety, and personalization they expect. Moreover, they also serve moments that make people feel good with the lighthearted, friendly, reliable personality that the customers know and love.
McDonald's stands by its core values in delivering quality food and service to its customers:
Serve – putting customers and people first
Inclusion – opening doors to everyone
Integrity – doing the right thing
Family – getting better together
Community – being a good neighbor
What Are the Careers Available at McDonald's?
There are two main careers areas at McDonald's: restaurant jobs and corporate jobs. McDonald's restaurant jobs are unique as it values everyone's unique past and different goals. Restaurants are hiring at all levels, from the crew to the management.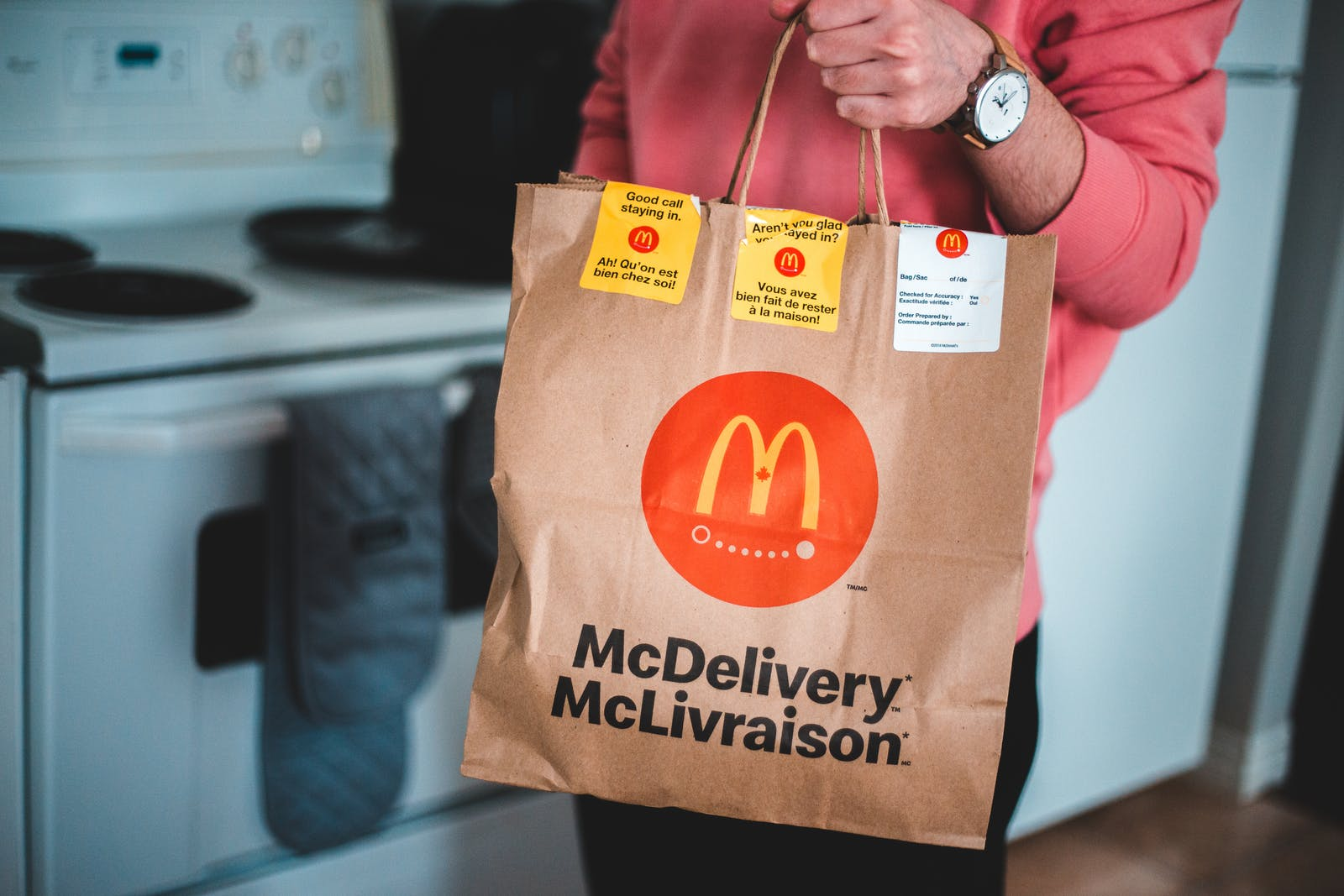 Restaurant jobs are best for people looking for a pleasant place to work, students looking to work a few shifts a week around classes, working parents looking for a schedule that works for kids, and night owls looking for an evening job close to home.
Corporate job seekers can have a chance to be part of one of the world's largest employers with locations in more than 100 countries. Become a part of a group where your input will be valued, and your work will have an international influence.
The smallest tweaks can have a huge impact when you run 37,000 restaurants in over 100 countries and serve 69 million people daily. McDonald's wants to foster an environment where employees feel appreciated for their work and have access to many chances to advance their careers.
How Do You Apply to Work at McDonald's?
You can apply to work at McDonald's by visiting the McDonald's Careers page. There, you can see available job ads for McDonald's near you by navigating to Restaurant Jobs or Corporate Jobs on the McDonald's website.
Go to the McDonald's Restaurant Jobs page and search for the restaurant where you are interested in working. You will be taken to the website of that McDonald's brand restaurant, where you can search for jobs among the list of available job openings at that particular restaurant.
Use the McDonald's Restaurant Locator to get the contact information for a specific McDonald's restaurant.
What Are the Benefits of Working at McDonald's?
The benefits and pay program at McDonald's attracts, keeps, and engages talented people who will do a good job and help McDonald's reach its business goals and objectives. The information below describes the benefits and pay that McDonald's Staff employees in the United States get.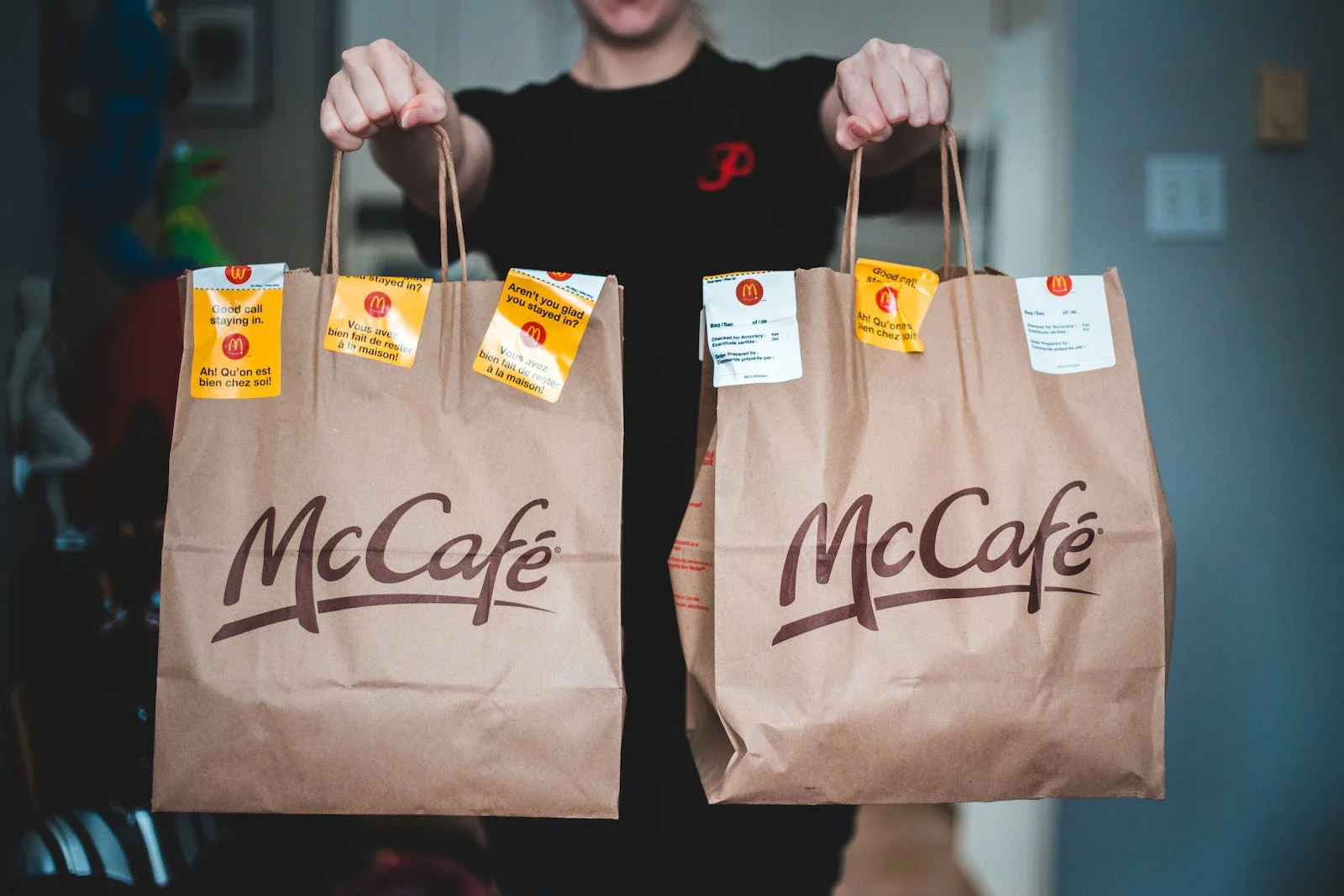 Three weeks of vacation give you the freedom to take the time you need to take care of your life outside of work. Holidays, paid sick and personal time, leaves of absence, and flexible work arrangements are other benefits of working with McDonald's.
During the summer, McDonald's offices have a shorter work week, so they can leave early on Fridays. Employees who have worked for the company full-time for 10 years can take a paid eight-week sabbatical every 10 years.
What Are the Other Unique Benefits of Working at McDonald's?
McDonald's is grateful for your work in a big way through its recognition programs.
The programs give you a team or individual award for what you have done or a service award for what you accomplished over time.
What Are the Medical-Related Benefits Offered by McDonald's?
At McDonald's, it values how important it is to have programs that help you and your family stay healthy and keep you from having to worry about money if someone in your family gets sick, hurt, or dies.
McDonald's offers various medical benefits and lets you choose the program that works best for you.
For example, your teeth are an important part of your health as a whole, so McDonald's provides a full dental plan that focuses on preventive care.
Your eyesight is also big part of your overall health. Thus, McDonald's has a vision plan that helps pay for eye exams and supplies like glasses or contact lenses.
Is There a Life Insurance Program Offered to McDonald's Employees?
Even though no one wants to think about getting sick, hurt, or dying, it is important to have money set aside in case the worst happens.
McDonald's offers free accident insurance for basic life, dependent life, accidental death and dismemberment (AD&D), and business travel.
These insurance benefits help protect your family's financial security in case you die or get hurt seriously.
What Are the Long-term Benefits Offered by McDonald's?
Long-term benefits with McDonald's includes access to the tax-deferred McDonald's 401(k) plan. McDonald's will contribute an equal amount to a part of your savings into your 401(k) plan if you are an eligible employee.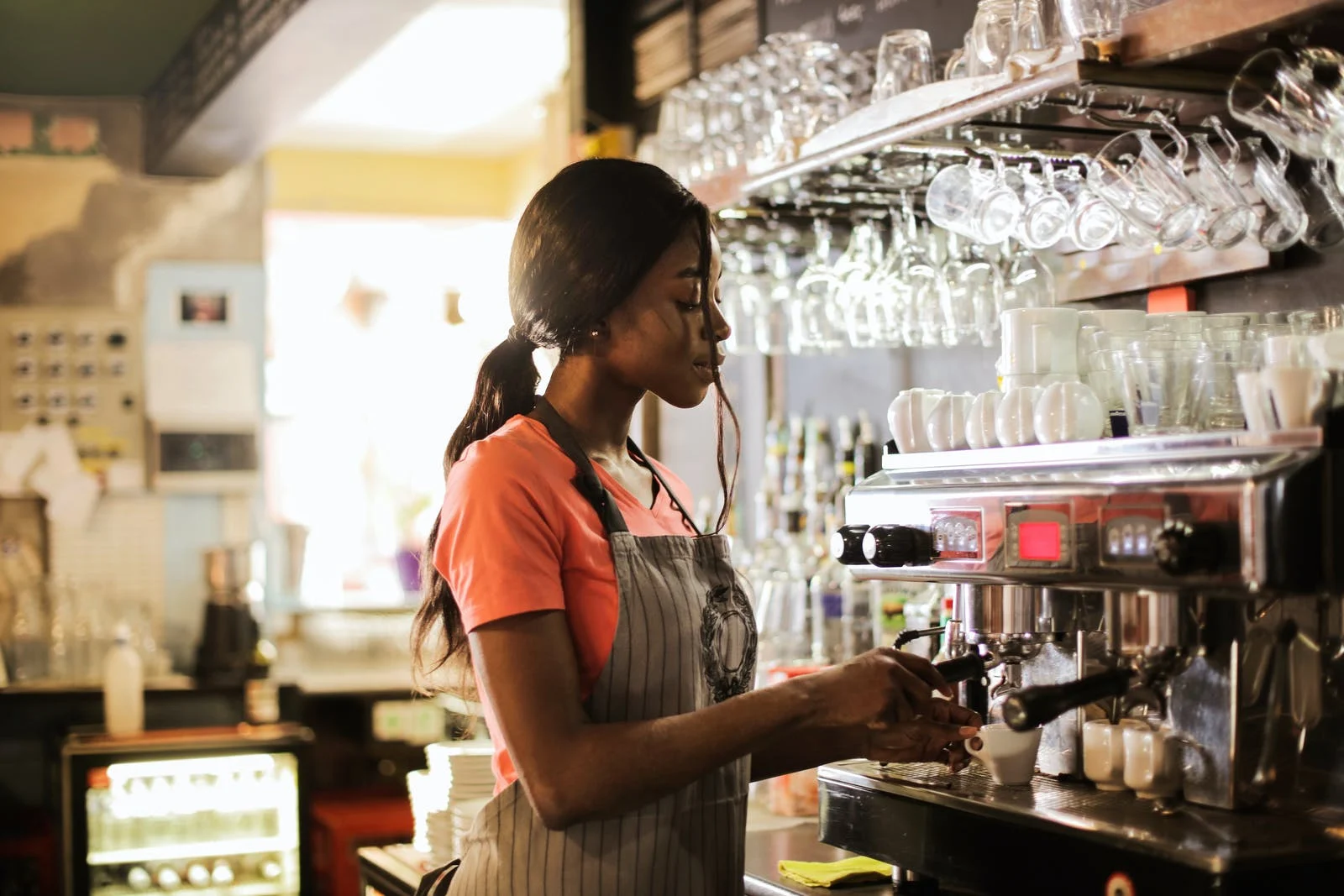 At McDonald's, the 401(k) plan serves as the principal vehicle for retirement savings. You will never lose any ownership rights to the money in your 401(k) account, which includes both the money you put in and the money your employer puts in and any sums you roll over into the plan.
McDonald's Long Term Incentive Plan (LTI) is the part of your future payments that are at risk and is based on how well you have done and how well you can do in the future, as well as what McDonald's needs in terms of talent.
The returns on these incentives depend on how well the company does and whether your interests align with the shareholders. This puts the focus on the long-term success of the business.
Do All McDonald's Branches Have the Same Hiring Practices?
Different branches may have different rules and policies about hiring people, including the minimum employment age.
To find out how to apply for a job, please call the store you're interested in or visit the McDonald's Restaurant Locator page. There are two kinds of McDonald's restaurants, ones that are owned by the company, and ones that are owned and run by franchisees.
Conclusion
McDonald's does not only offer good food, but it also provides an excellent way for people to jumpstart their careers either in the restaurants or in the corporate side of McDonald's.