The global health crisis has affected millions of jobs in the US and worldwide, and as businesses begin to resume operations, many are looking to hire workers. Despite this, thousands of people still remain jobless in the country.
With the ongoing health protocols in various places in the country, people are turning to online job boards and employment websites to look for opportunities. This is a convenient and efficient way to send out job applications.
If you're currently residing in Central New York and you're looking for a job, you might want to try using the job search tool from Syracuse.com. This article will talk about the platform and how to use it to apply for jobs online.
About the Syracuse Jobs Platform
Examining the Features of Syracuse Jobs
Applying for a Position Using the Platform
Sharpening Your Job Searching Skills with Career Advice
The Syracuse.com App for Android Devices
The Syracuse.com App for iOS Devices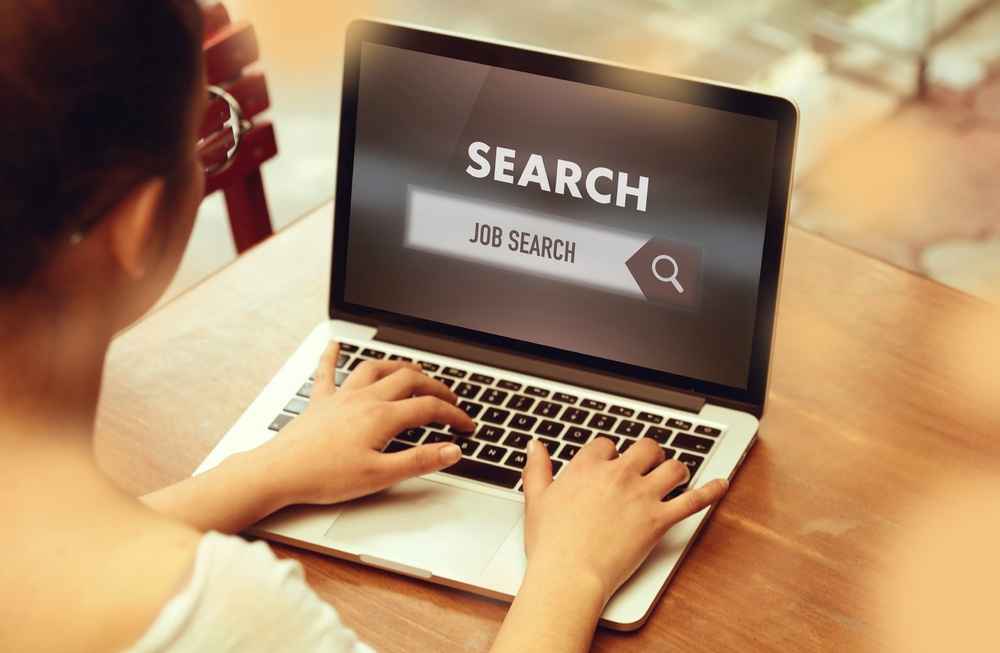 About the Syracuse Jobs Platform
Syracuse Jobs is the job search platform found on Syracuse.com, a website that provides New York local news, sports news, and other relevant information to Central New York and the US.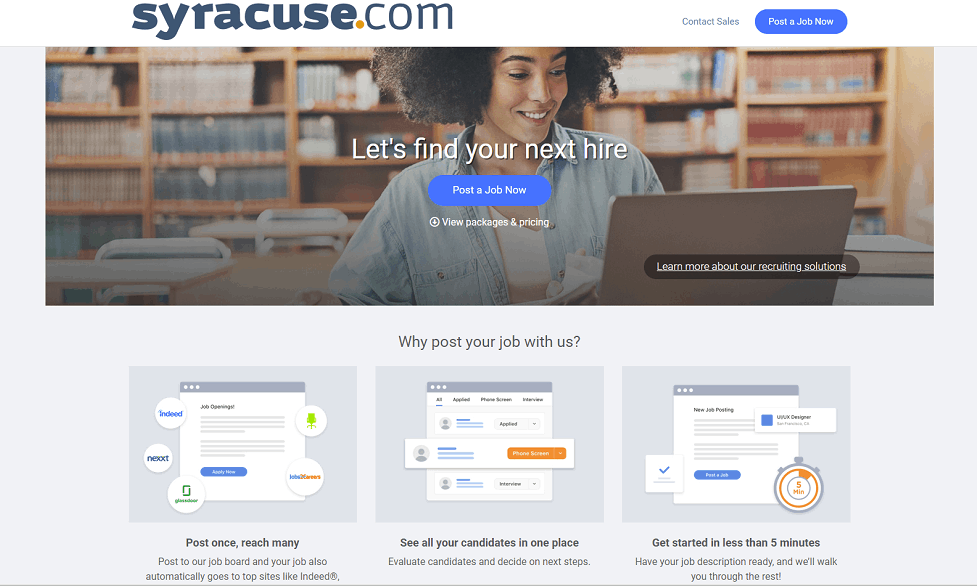 This platform has a lot to offer to New Yorkers in terms of work opportunities. It provides information on various job categories, including healthcare, education, information technology, and finance.
Aside from job posts, the other resources it offers job seekers are articles on career advice, as well as news in Upstate New York, company expansions, and trends related to the local job market.
Syracuse Jobs for Employers
Employers may also use the platform to find potential candidates for their vacancies. The site offers different packages for companies to promote their job posts and recruit the best people for their teams.
The job advertising packages it offers include access to its applicant tracking system to make it easier to keep tabs on candidates throughout the entire hiring process. It also has a candidate relevancy rating so they can focus on the best matches.
Another great feature that the platform offers is that it is optimized for mobile devices to make reading easier. This is crucial as more job seekers are using mobile devices to find work nowadays.
Examining the Features of Syracuse Jobs Platform
The main feature of the platform is its job search tool, which is the first thing you will see in the middle of the web page. You could instantly conduct a job search by typing in a job title, keyword, or company, and location.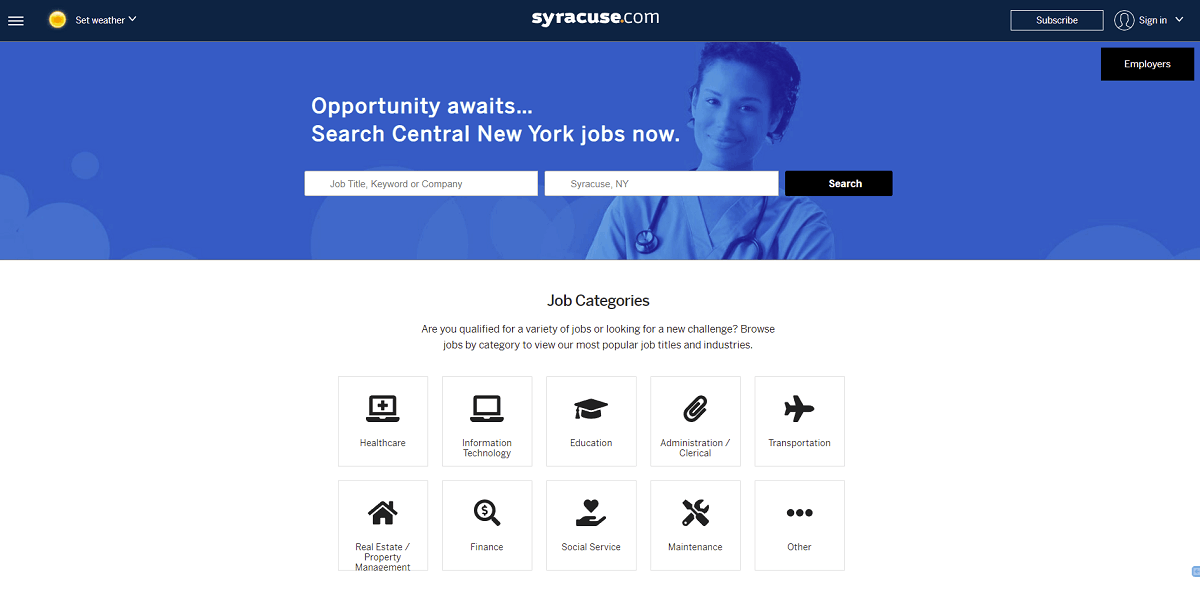 Doing a straightforward search using the search bar will take you instantly to the results page. Here you will find a list of job posts relevant to your search terms. Featured jobs from companies who paid for advertising packages will appear on top.
You may sort the search results by relevance, location, and date of posting by clicking on the drop-down tool labeled "Sort by".
Using Filters to Narrow Down Your Job Search
Aside from sorting, you can further narrow down the results of your job search by using the filters located at the left side of the search results screen. You can easily use a filter by clicking on any of them.
The first filters are Featured Jobs and Work Remote, which you can choose by ticking their checkboxes. Ticking Featured jobs will only show paid posts, while Work Remote will only show remote job opportunities.
Another usable filter is Job Category, which will filter results based on their areas of expertise, including nursing, social service, and manufacturing. The last filter is Experience, which groups results based on the number of years of experience required.
Applying for a Position Using the Platform
If you see a job post that interests you, click on the job title, and it will redirect you to a separate page providing specific details about the vacancy. These include the name of the hiring company, the location, and the work type.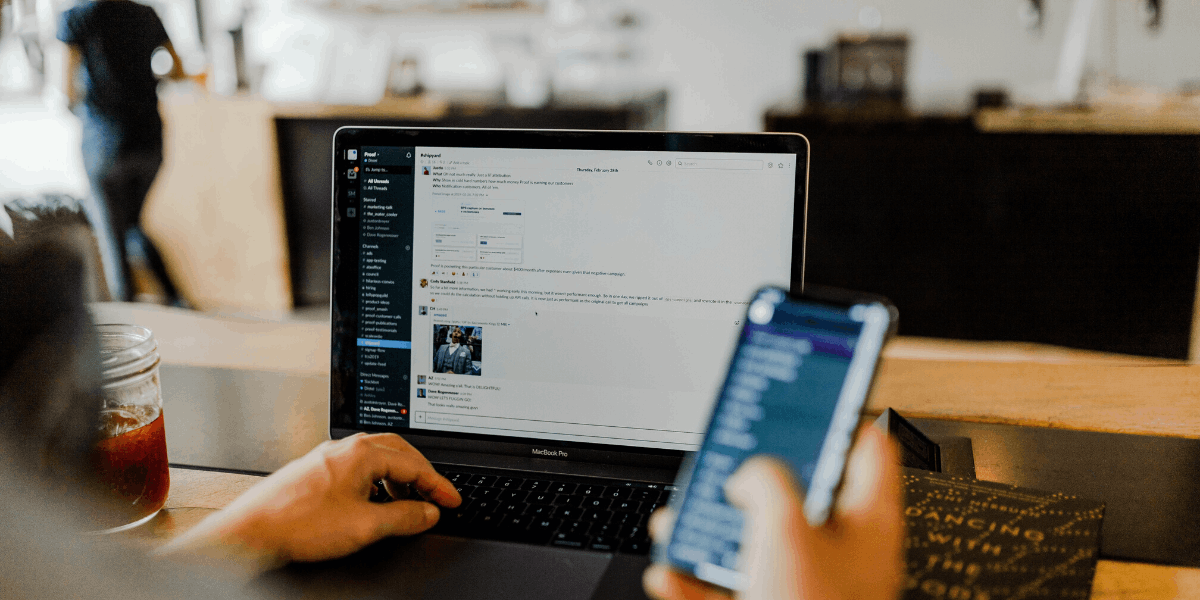 The page also offers a brief description or overview of the job and usually lists the duties and responsibilities that the position entails. Sometimes, it provides a short introduction about the employer.
The job ad will also most likely list down the specific qualifications and skills the hiring company is looking for, such as educational attainment, training, certification, licensure, and experience.
Submitting Your Application
Once you find a vacancy that you think suits you, the next step is to submit an application. You can do this by clicking on the Apply Now button located under the job title of the post.
Doing so will most likely open a new tab to the hiring company's website where the vacancy was originally posted. Simply follow the steps the website will provide to submit an application, which most of the time involves creating an applicant profile.
If the job is not for you, but you know someone who might be a good fit, you may share the post via email by clicking Share this job. Sometimes, you may be undecided to apply yet, but you can also send a reminder about the vacancy via email too.
Sharpening Your Job Searching Skills with Career Advice
The Syracuse Jobs platform offers not only a great tool for job searching but also has a trove of articles providing career advice. These articles are very useful for upping your job-seeking game.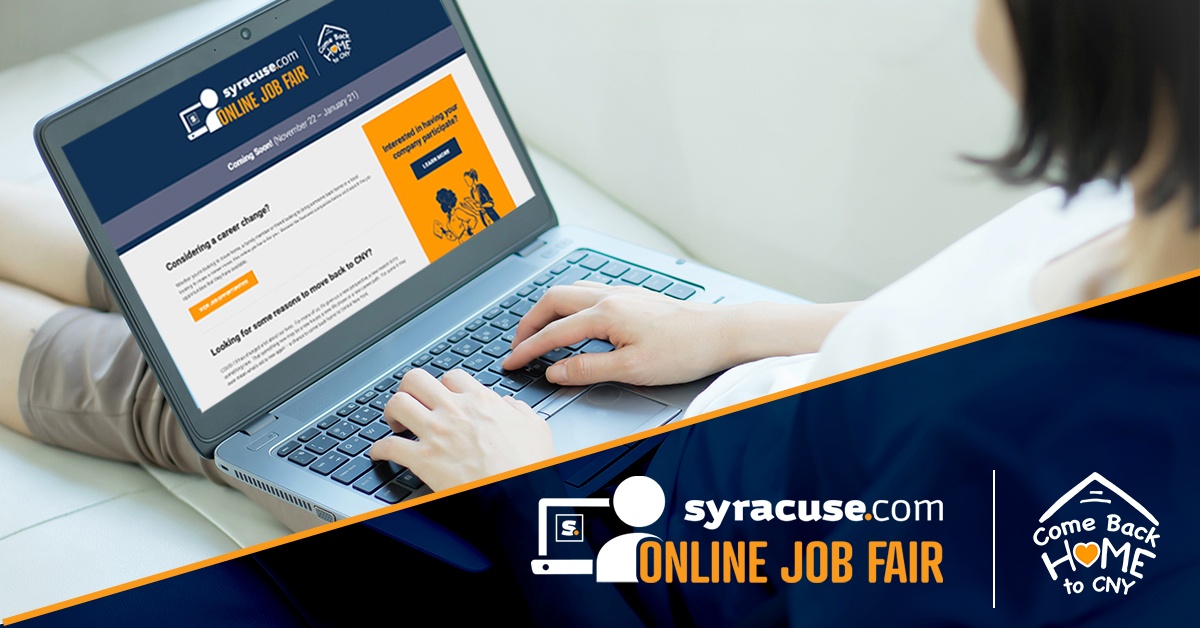 Writeups tackle a variety of career-related topics, including seeking letters of recommendation, leveraging on your professional network, and optimizing your follow-up after submitting an application.
Syracuse.com also regularly holds an online job fair, and this year, it will run from October 30 to December 29, 2021.
Stay Updated via Job News
Another resource Syracuse Jobs offer to job seekers is the Job News section. This web page provides the latest news on the local job market, employment trends, and company updates.
In this section, you will find articles discussing things like labor shortage, hiring initiatives from large companies like Amazon, and the latest labor statistics concerning the Central New York area.
Unfortunately, there are some job news stories that are only accessible to Syracuse.com subscribers. Subscription to the website costs $75 for the first year and $100 thereafter or $10 on a monthly basis.
The Syracuse.com App for Android Devices
The Syracuse Jobs platform can also be accessed via the Syracuse.com app. It is available to both Android and iOS platforms and is free to download and use but offers in-app purchases ranging from $7.99 to $99.99 per item.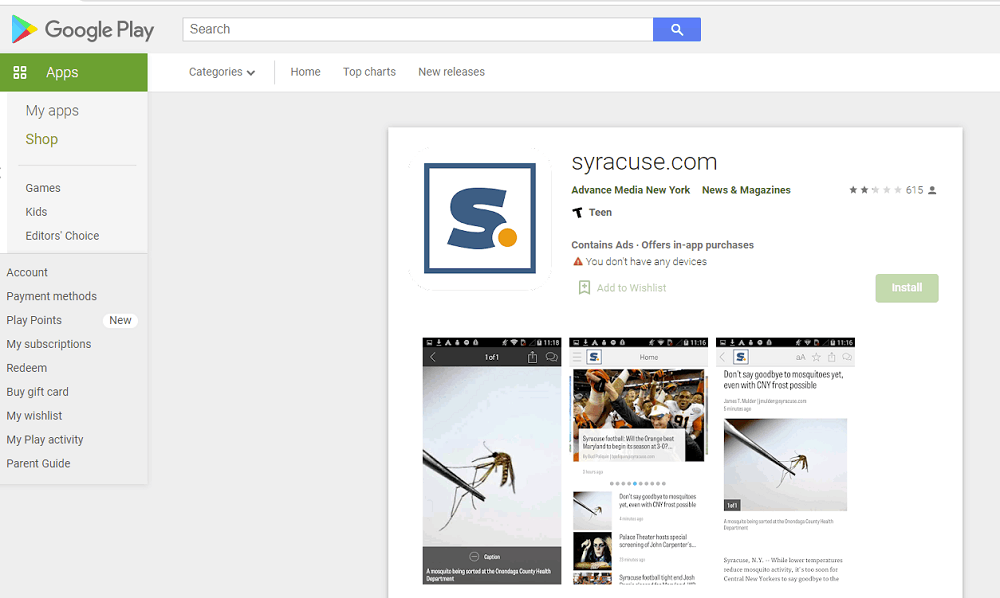 For Android users, you will find the app on the Google Play Store in the News & Magazines category under the name "syracuse.com".
This version of the app is currently rated at 2.2 out of 5 stars based on more than 600 user reviews.
Downloading and Installing the Android App
The Syracuse.com app has a file size of 19 MB and will require your device to run on Android version 6.0 and up in order to function properly.
It is currently on version 4.1.5.2 and was last updated on November 23, 2021.
To begin downloading the app, tap on the Install button and wait for it to completely download all files. Once it's done, the app will automatically start installing on your Android device.
The Syracuse.com App for iOS Devices
Meanwhile, iOS device owners will find the Syracuse.com app on the Apple App Store in the News category under the name "syracuse.com: Local News, Sports & Weather".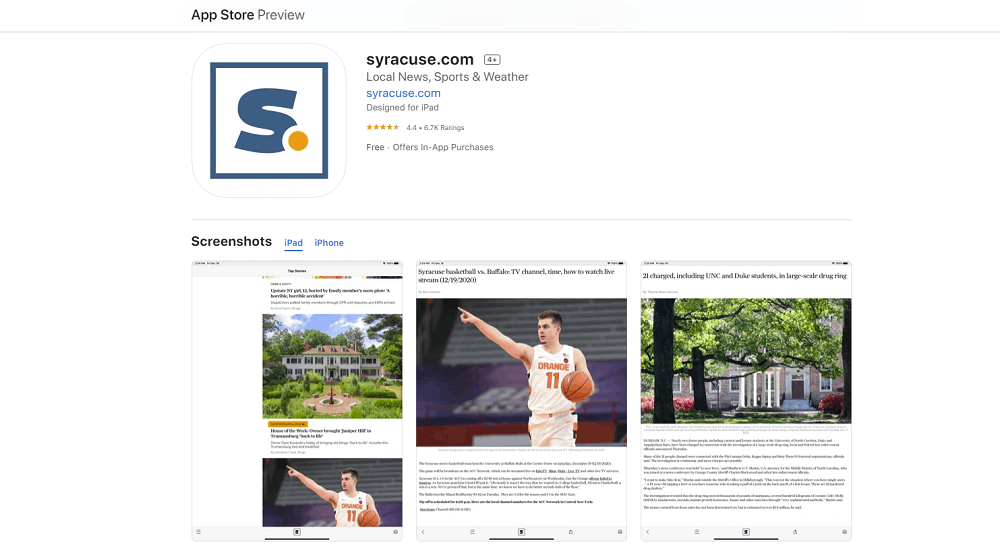 The iOS version of the app has a current rating of 4.4 out of 5 stars based on more than 6,700 user reviews.
The iOS version requires 151.5 MB of storage space and iOS version 11.2 or later for both the iPhone and the iPod touch.
It can also be used on an iPad running iPadOS 11.2 or later or with a Mac as long as it has macOS 11.2 or later or if it's a Mac with an Apple M1 chip.
Downloading and Installing the iOS App
You can begin downloading the app by tapping on the Get button. Grant any permissions requested by the app in order to continue.
Wait for the entire download process to finish and once all files have been successfully downloaded, it will automatically begin installing on your device.
Conclusion
The Syracuse Jobs platform from Syracuse.com is a great job searching tool that any job seeker in the Central New York area could take advantage of. The additional resources via the Career Advice and Job News are the cherry on top.
Whether you decide to remain as a free user or become a paid subscriber of the website, the platform will certainly definitely be something that you can count on as local a job seeker.