Finding a job you love in a place you like can be difficult, especially if you are looking to work abroad. Finding work in a foreign country can be time-consuming and complex, between looking for work opportunities in another country and actually living there.
A powerful resource to help with this would be a job website that lets you know what jobs are available in your target country, how to land the job, steps of the process for moving there, and information on adjusting to this next chapter of your life.
If you are interested in working abroad, why not consider working in Estonia? The Work in Estonia platform offers the above resources and more to help interested professionals with a seamless move to the country. Read on to learn more.
About Work in Estonia
Jobs Available on Work in Estonia
Helpful Guide for Current Employees and Students
Valuable Information for Foreigners
How to Use Work in Estonia to Find Jobs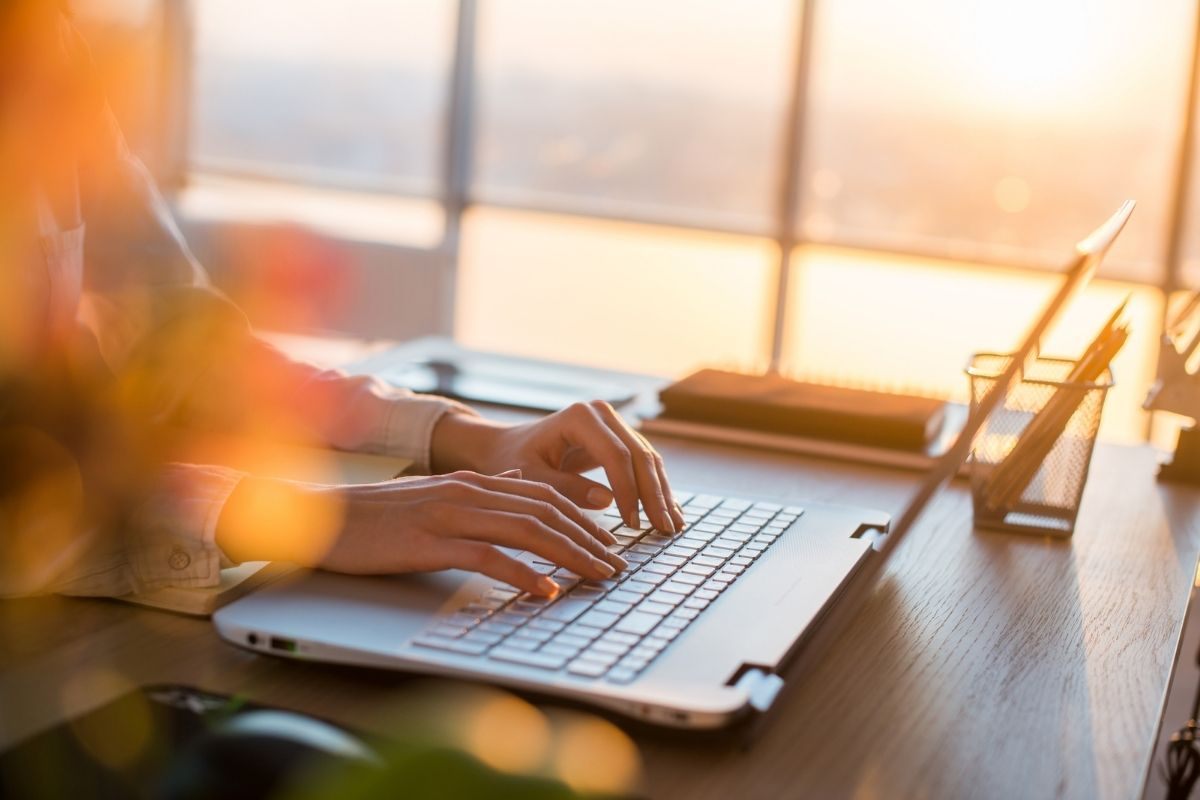 About Work in Estonia
Work in Estonia is a website dedicated to helping job seekers find the job of their dreams in Estonia. This official guide gives you all the information you need to find a job, process your application, move to the country, and more.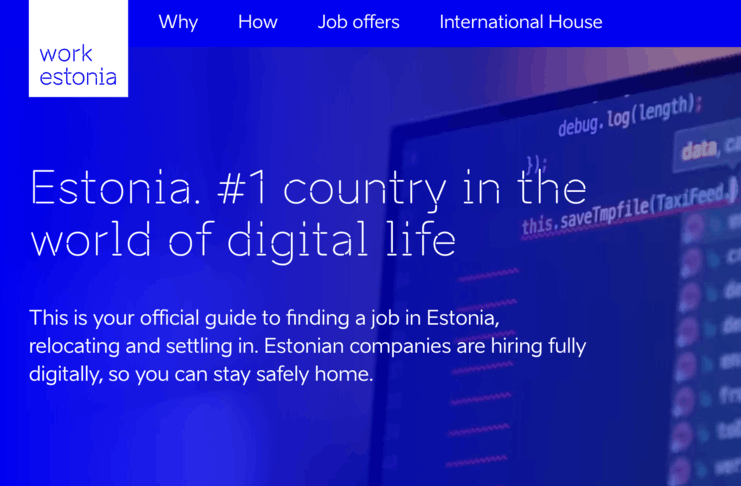 It has a built-in search function for jobs, leading you to the employer's website, where you can find essential details about the opening. It presents compelling reasons why you should consider working in the country and how you can start.
One unique thing about this website is it gives you access to information about the International House of Estonia (IHE), which is an essential resource for foreign employees and employers alike.
Other valuable features of Work in Estonia include easy navigation, high profile employers, guides, and different types of professions, just to name a few.
Employment Landscape in Estonia
The website provides compelling reasons for working in Estonia. One of the most important ones is its push toward innovation and digitalization. The nation has 99% of its services provided online, making it a viable destination for tech professionals.
It also offers fast career growth and more efficient communication as one of the country's values is forthright communication. Plus, it does not impose office hierarchy and instead values employees based on their skills and performance.
Moreover, Estonia is considered to be the number one entrepreneurial country in all of Europe, according to the World Economic Forum. It also has one of the highest numbers of startups per capita in the region and is the leading country when it comes to digitalization.
Jobs Available on Work in Estonia
Finding a job in Estonia can be quite easy, thanks to Work in Estonia. It carries openings from notable organizations like the University of Tartu, Twilio Estonia, Ericsson Eesti AS, Derivico Estonia, and Xfly. It has jobs in many parts of the country, including the capital Tallinn.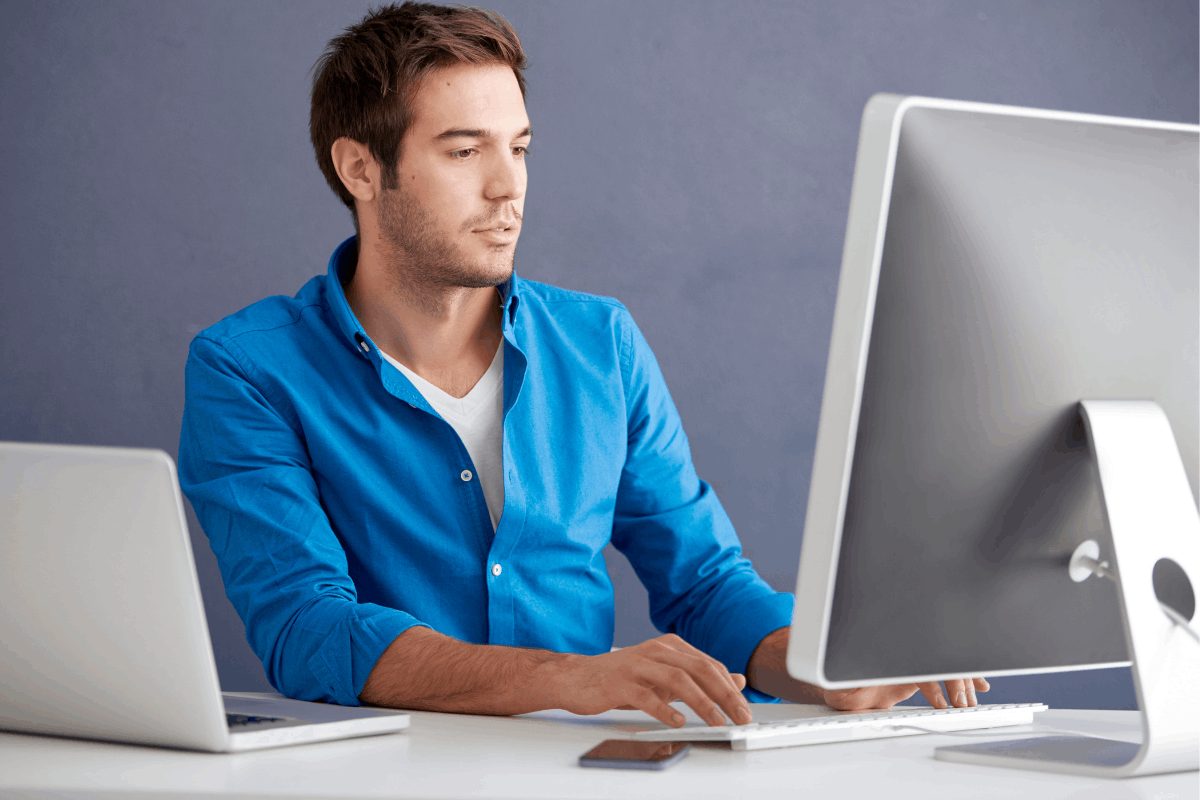 The website gives you access to all types of jobs, typically related to technology and engineering. If you want to work in academia, your choice is to apply as a lecturer of information systems, lecturer of software engineering, or research fellow of autonomous driving technology.
If you want to focus on engineering, you can find opportunities as a software engineer, equipment engineer, automation engineer, or fleet engineer.
Aside from these, you can also work as an English-speaking customer support, graphic designer, sports data operator, and senior protective security support.
Job Categories
Work in Estonia is great for individuals looking for career options in certain categories. The website carries ob postings from various industries, including information technology, finance, service, and administration. These sectors have the greatest number of postings.
You can also work in banking and insurance, sales, technology, management, electronics and communications, media and PR, production, education and science, energetics and electricity, human resources, legal, and transport and logistics.
If you are interested in marketing, tourism, culture and arts, construction and real estate, civil service, engineering, and security and rescue, you will find a few of these jobs on the site.
Helpful Guide for Current Employees and Students
This website was created to help newcomers enter the country as an employee, but foreigners who are currently working in Estonia can also take advantage of what the website has to offer. There are different scenarios in which you will need to get in touch with a government body.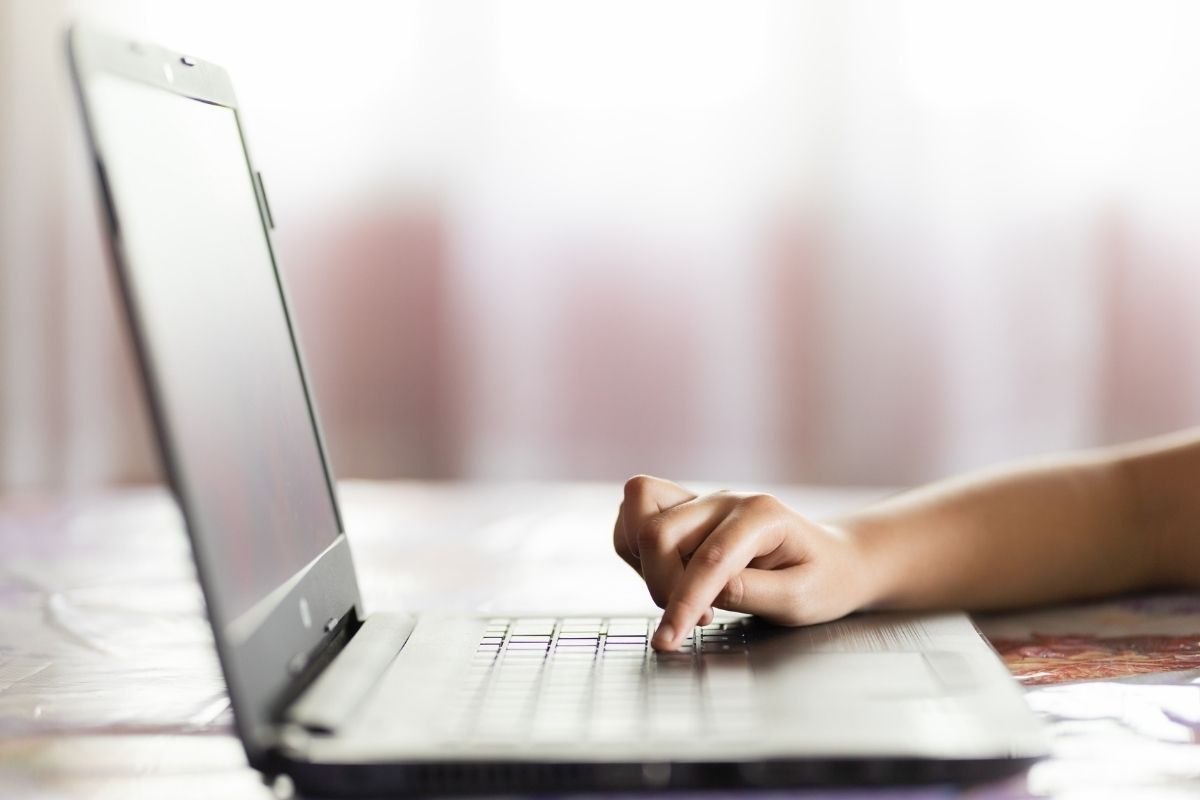 Employees can work in multiple positions all at once, change employers at their own will, and change employers as initiated by the employer. Non-EU citizens who want to change jobs will need to inform the Police and Border Guard Board.
These scenarios require employees to secure different documents or permissions. For example, having more than one employer requires the acquisition of permission from the Unemployment Insurance Fund.
Those changing employers need to inform the Police and Border Guard Board regardless of whether they initiated the change or not. They also need to apply for a new residence permit, which can take up to two months.
Opportunities for Students
Aside from those currently employed in the country, international students can start working in Estonia even during their studies. They do not need to secure work permits if they are full-time students.
They can also work in the country after graduating. However, the requirements for non-EU and EU graduates vary. EU graduates do not need to secure additional permits, while non-EU graduates need to secure jobs within 270 days.
Master's or Doctoral graduates from Estonian universities can get a temporary residence permit for permanent residency. Bachelor's degree holders can apply for a permanent residency after staying in the country for three years.
Valuable Information for Foreigners
People who want to work in Estonia will need a resource to help them understand the process. Work in Estonia offers this and more. Once you get a job in Estonia, you need to prepare for the relocation process. The website can help you with this.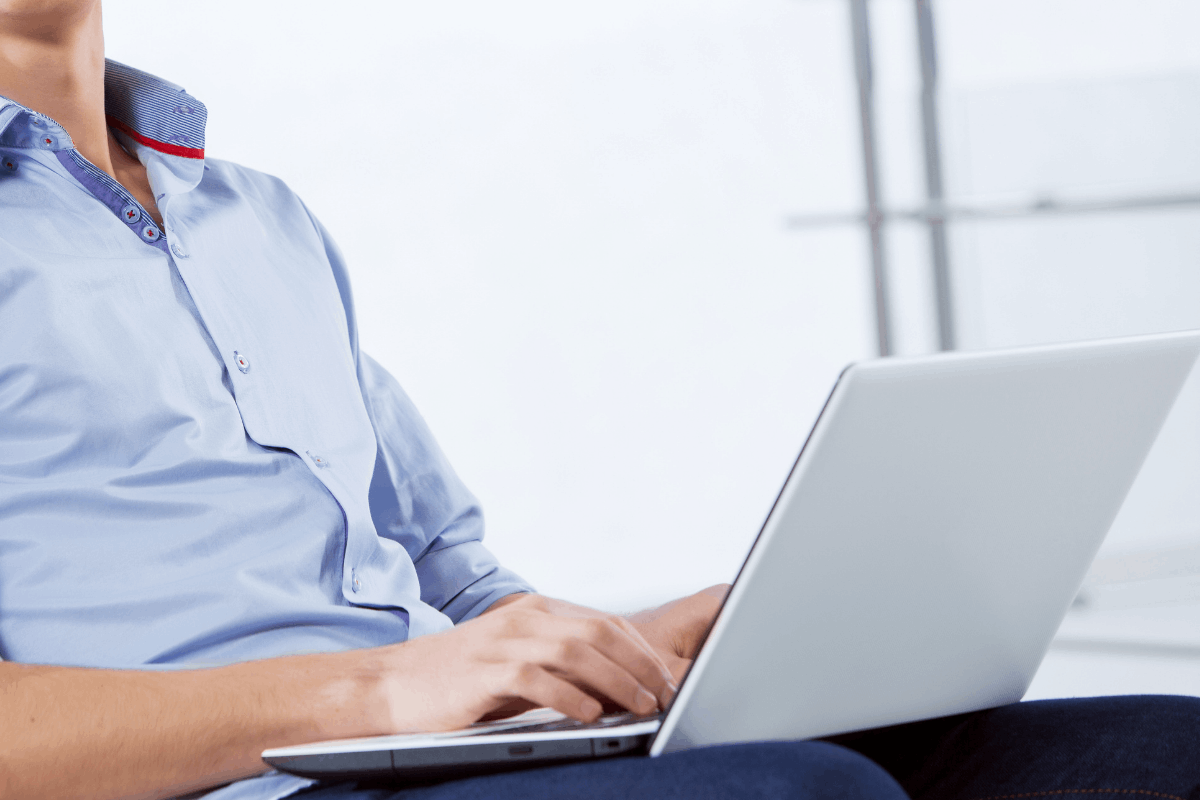 You can indicate your current location, whether you are from the EU, the EEA, or Switzerland. Then, provide information about the length of your stay and whether any family is coming with you. The site will give you a step-by-step guide on how to reach Estonia without hassle.
The requirements can vary depending on the country of origin, length of stay, and processing of relocation alone or with family. For those from non-EU countries hoping to stay for more than a year, the process includes securing a job in Estonia, registering for an ID code care of the employer, and getting a D-visa.
You'll also have to apply for a temporary residence, register your Estonian address, change your tax status, register with a doctor, and participate in the Settle In program.
Living in Estonia
Work in Estonia also provides valuable insight for employees who will be living in Estonia for the first time.
It provides info on housing, social care, healthcare, and education, as well as taxes, transportation, and international groups.
You can also learn more about useful services such as telecom, banks, legal help, relocation help, and sample agreements right from the Work in Estonia platform.
How to Use Work in Estonia to Find Jobs
To find a job in Estonia, you just need to enter the job title you prefer in the search box. You will be given results that fall under the position you entered. Then, simply choose an opening. This will take you to the employer's website.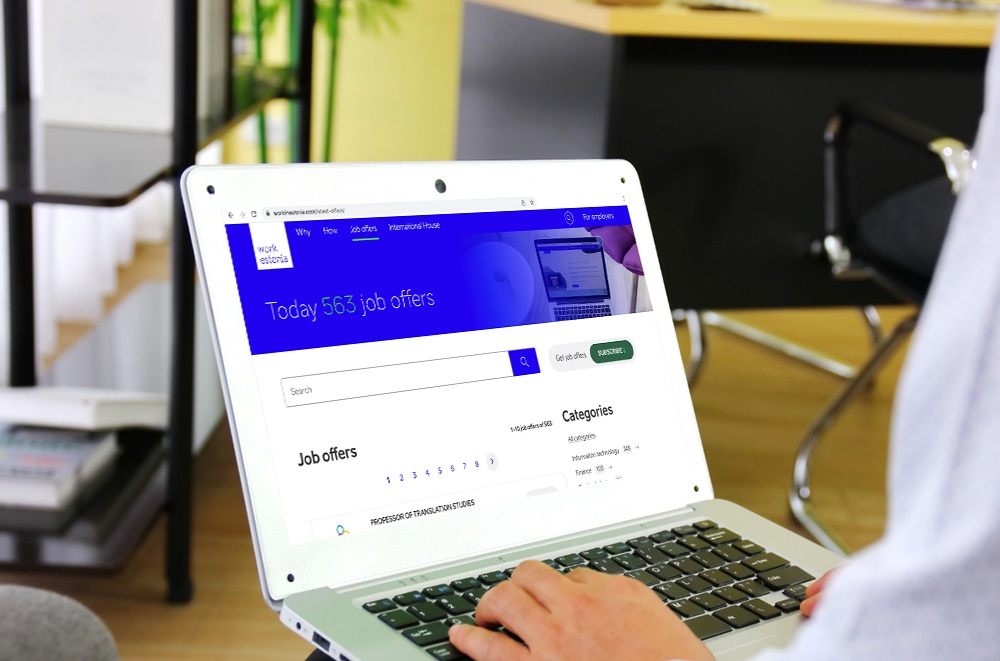 This site will give you everything you need to know about the job, including job details, eligibility, skills needed, job type, location, and contact details. Make sure that you have read the entire job posting to minimize issues.
Then, follow the employers' application process. Some of them will take you to their own application tools, provide information on how to apply, or simply let you apply using services like Indeed.
Have your resume, cover letter, and other required documents ready for a breezy experience. Keep in mind that companies may take time evaluating applicants, so be patient. You can also send applications to more than one employer, giving you more chances of landing a job.
Getting Job Newsletters
If you fail to find a suitable job during your first try, you will be glad to know that you can receive notifications for new jobs through the Work in Estonia newsletter. You just need to provide your email address and your current industry.
This newsletter also gives you an inside scoop on job offers from the most trusted and high-profile employers in Estonia.
The Bottom Line
Landing a job in Estonia can be easy if you know what to do. With Work in Estonia, you can prepare yourself to the fullest and start the process with relative ease.
Make use of its guides, articles, job search function, and chat support to get the maximum amount of information and get the job of your dreams.
References
International House of Estonia – International House of Estonia — Work in Estonia
Work in Estonia – Why Estonia? – Work in Estonia