The workforce is constantly evolving and changing with the times. While many generations and people in the past only valued company loyalty and growth, more individuals today are finding careers that are not only enriching to them but also align with their goals and values.
For job seekers who want to gain a deeper insight into companies they are planning on applying to or even who want to thrive professionally while still keeping pace with their lifestyle, The Muse has got everything covered.
Interested to know more about The Muse and what it has to offer? Check out this article, to learn about how The Muse can help you find the right career path.
Get to Know The Muse
What Makes The Muse a Great Job Search Platform
Designed to Help You in Various Aspects of Life
Finding Jobs Online with The Muse
Tips for Getting the Most Out of The Muse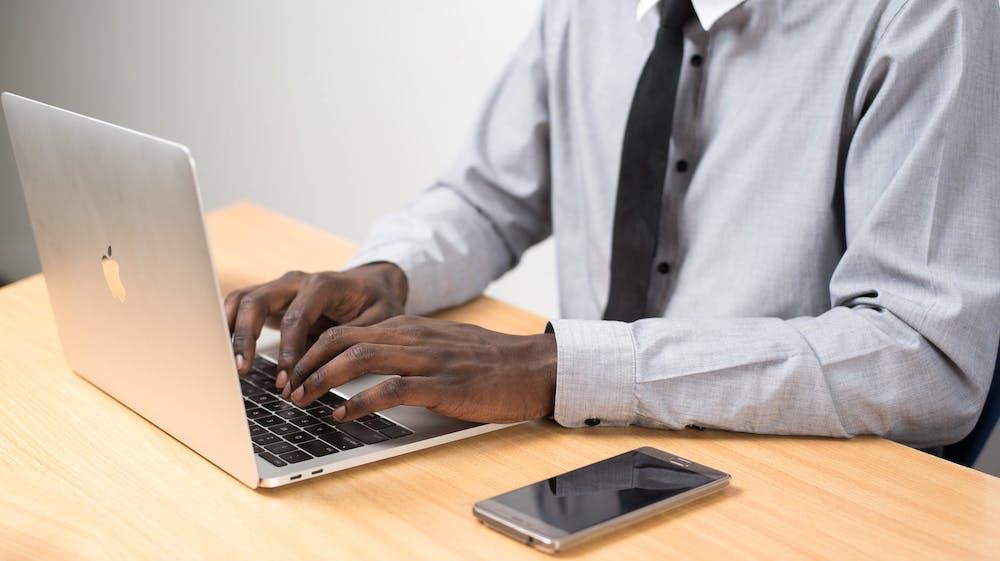 Get to Know The Muse
The Muse is a recruitment platform based in New York. Similar to other job search websites, The Muse acts as a matchmaker of sorts that brings job seekers closer to various opportunities and job openings, all with superb information on hiring companies and recruiters.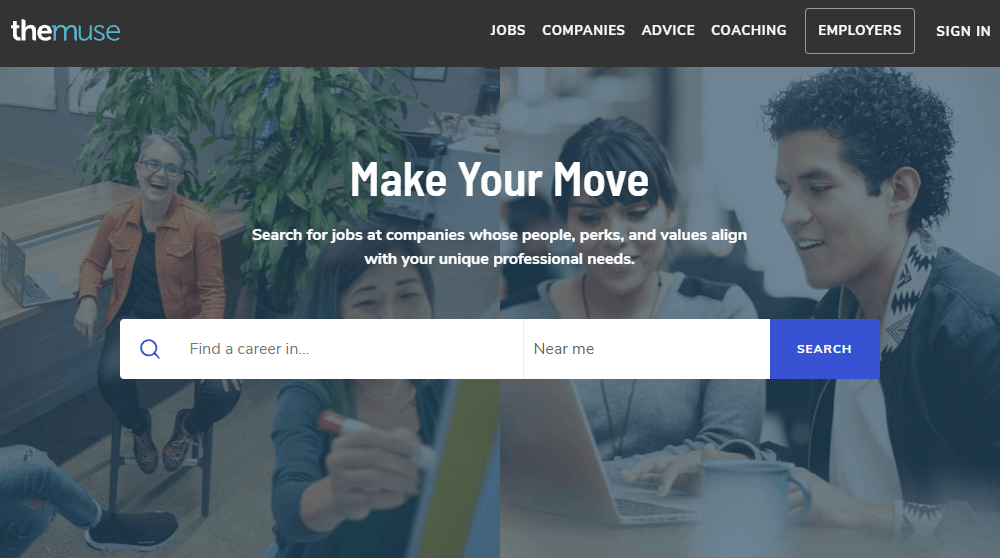 The job search platform is touted as a popular recruitment site for Millennials and the next generation. It creates in-depth profiles of companies that are currently on the lookout for new hires, including important details like company culture, the office setting, and even getting to know some employees.
Founded in 2011 by Kathryn Minshew, Alexandra Cavoulacos, and Melissa McCreery, the company has now grown into a community of sorts that allows individuals to connect with companies and organizations that they wish to work in.
As of writing, over 75 million people use the platform every year, all with the goal of not only finding the perfect job but also to better know the company they intend to work for.
How The Muse Helps You Find Your Dream Job
Job seekers of younger generations, have become more attuned with what they want to achieve in their lives and through their careers. They want to know more about what they are getting into prior to applying or interviewing for a certain position to avoid wasting time.
That said, The Muse makes it possible for individuals to gain a more solid understanding of the company, as well as the culture, environment, and values that it has. In return, this leads to a more informed set of applicants.
By shining a light on these important aspects, candidates are able to identify whether their values align with the company in question and if they are interested in starting a professional relationship with the firm.
What Makes The Muse a Great Job Search Platform
The Muse a unique job search platform because it gives users the control they need when it comes to finding the right career path.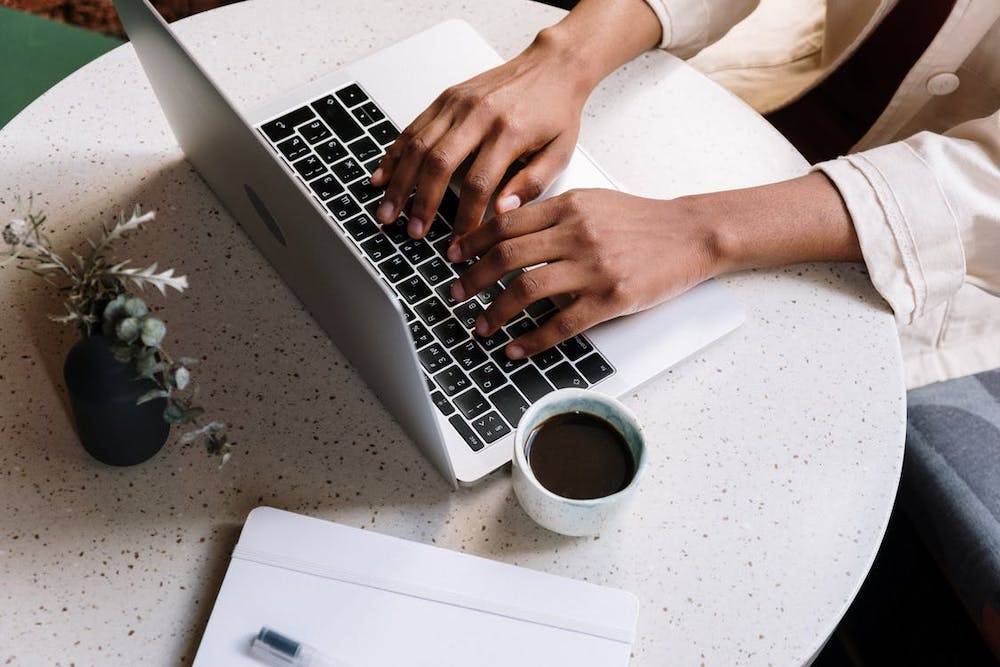 There are thousands of job postings, as well as partner companies, to search amongst on The Muse, from startups to Fortune 100 companies.
With its numerous listings, that are constantly updated, individuals will have a higher chance of finding the right option for them.
Easy-to-Use Website
The Muse makes sure that applicants have an easier and more efficient time browsing through the job listings available. The website itself is sleek and user-friendly so users can simply type in keywords or positions that they are looking for.
There are also filters to help further refine and streamline search results, thereby creating a more personalized approach to job hunting. The filters are quite standard, but these will aid in shortlisting the best options.
What's great about The Muse is that users who want to apply right then and there will be given the chance to apply directly on the company's website.
Designed to Help You in Various Aspects of Life
The Muse seems to have applicants' best interest at heart. Because of this, it lends most of its services for free alongside other complementary content.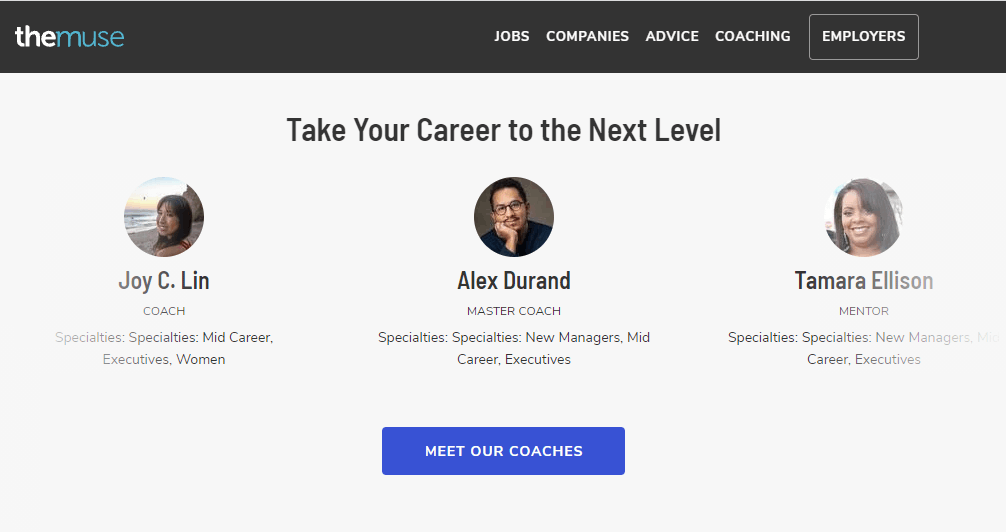 This means that all of the job listings posted on the website are available without charge and individuals can readily apply to these without worrying about costs. One section which deserves appreciation is the Career Advice section.
It's filled with blog posts and articles tackling different aspects that factor into building one's career, from job searching, exploring career paths, and succeeding at work. The blog also features insights from experts and other professionals from various industries.
The Muse ensures that users get advice that can help them move up in their career, learn how to jumpstart their job search, and more without having to spend a single penny.
Getting Ahead with Right Coaches and Services
Those who need coaching and career advice from industry professionals can do so but with a price. Under the Muse Coach Connect Program, the platform brings a career coaching marketplace closer to users who want to work with career coaches on a more comprehensive level.
Here, career coaches who are adept in different industries offer services at different price points depending on what is needed or asked of them by users. There are three main packages, namely the Ultimate Job Search Kit, the Stuck in a Career Rut Package, and the New Manager Program.
Each of these packages comes with three tiers which are divided into the Mentor, Coach, and Master Coach sections. Prices through each fluctuate based on their level of experience and the services they provide.
Finding Jobs Online with The Muse
There are various ways individuals can find jobs online and apply via The Muse. Upon visiting the website, applicants can dive right in and search for jobs by typing a keyword, a specific job position, a company, or even a particular sector.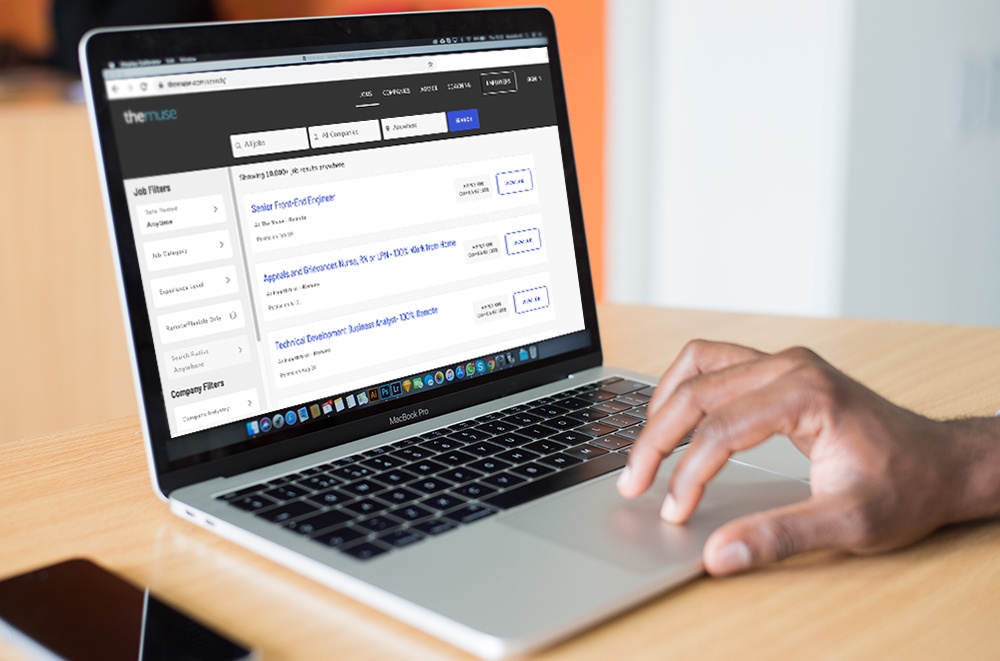 Alternatively, individuals can also look for jobs by browsing through the companies available on The Muse. Some of the companies that can be found on the job search platform include the likes of Apple, Rakuten Americas, Exact Sciences, Asurion, Facebook, Healthfirst, and many others.
Users can also browse popular jobs based on industries like engineering, marketing, information technology, and more. They can also browse by location for postings from major cities like New York, Seattle, and San Francisco.
Apart from typing or choosing from jobs, companies, and locations, users can also play around with filters to show listings based on the date they were posted, the job category it falls under, their experience level, remote work, and more.
Creating an Account with The Muse
While users are not required to sign up and create an account as they can still use the platform to find listings, it makes sense to sign up and join The Muse.
This way, users can keep track of the companies that they are interested in applying to and checking out, as well as manage their searches.
Moreover, it also allows individuals to get closer to coaches and mentors from who they might need help in the future. Signing up is easy and free. Users can sign up with their email, their Facebook, LinkedIn, or their Google accounts.
Tips for Getting the Most Out of The Muse
The Muse is a no-frill job search platform. To help users get the most of what this platform offers, users should definitely take the time to create an account.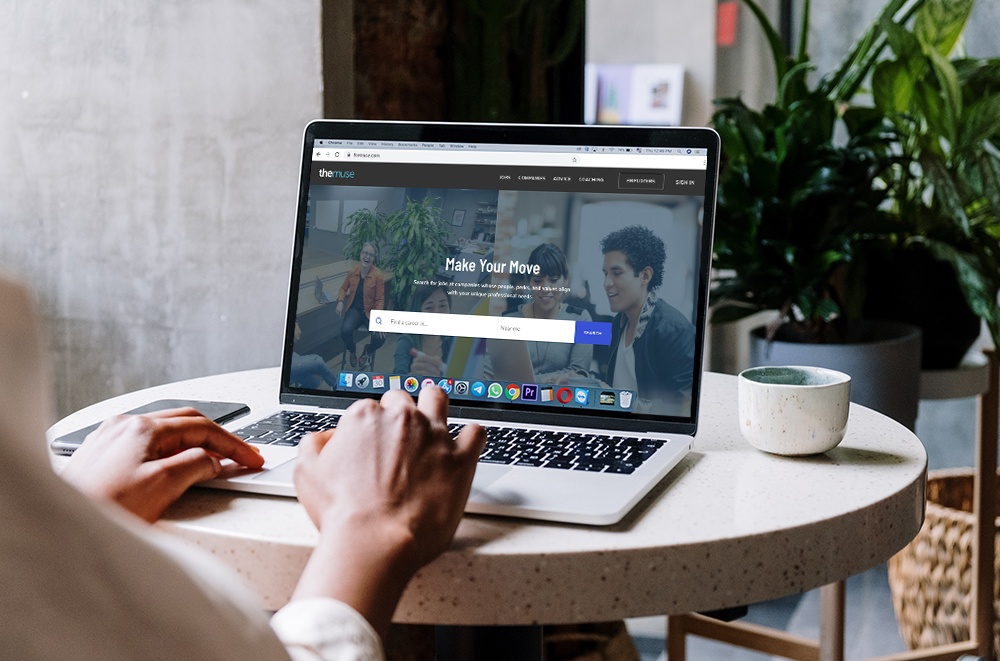 This will give them an edge over their competitors and make applications easier and more efficient, especially as they can upload a new or updated resume.
Another helpful tip would be to browse the career advice page of The Muse.
There are numerous articles that touch on different topics, including asking the right questions in an interview, the highest-paying jobs right now, working remotely, and other essential job-search advice.
Availing the Services of The Muse
As previously mentioned, all of the offerings provided by The Muse can be used by job seekers for free. These include getting access to updated job listings as well as professional advice.
However, for those who want to hire an expert to help them in their job searching journey or as they change careers under the Muse Coach Connect Program, prices can start at $189 to $1,699 depending on the package and the type of mentorship.
These specialized and one-on-one talks with coaches usually come with a pre-assessment survey done via email, a 30-minute phone call or Skype chat, a follow-up plan, an interview prep session, as well as a resume or LinkedIn review. Further offerings are available for higher-tiered clients.
The Bottom Line
The Muse is one of the career search platforms today that should be explored. With in-depth company profiles straight from the source and a wealth of resources, The Muse has the capacity to change the job-hunting game for present and future generations.
Search through tons of job postings and learn more about the company behind it, its culture, and its values, before applying. Happy hunting!