Vons is a grocery store chain committed to providing quality grocery products to its customers. It is a banner of Albertsons Companies, a US food and medicine retailer. The corporation operates stores in 35 states and the District of Columbia under 20 well-known names.
To deliver excellent products and services to its customers, Vons knows how to take care of its employees. Vons provides competitive wages and lots of benefits to its workers.
Get to know Vons's products, exclusive brands, and services below. Discover how to apply for a job at Vons. Learn the benefits and perks of being an employee at Vons.
What Is Vons?
What Are the Services Offered by Vons?
What Are the Available Careers at Vons?
What Are the Available Career Positions at Vons Pharmacy?
What Are the Employee Benefits at Vons?
What Do I Need to Do to Apply for a Job at Vons?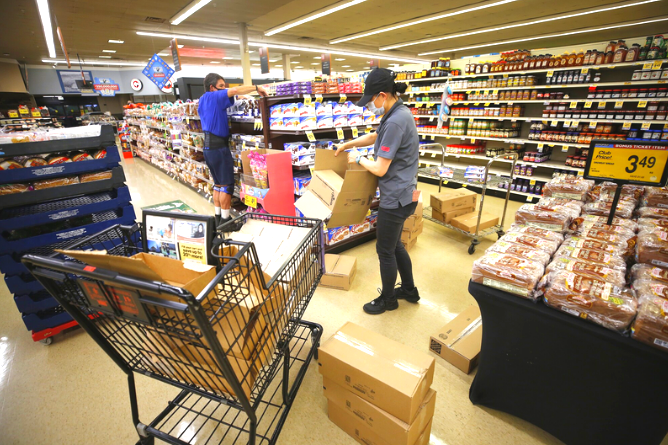 What Is Vons?
Charles Von der Ahe founded his 20-foot-wide grocer in 1906 with $1,200 in funds. The business served local families. Von der Ahe pioneered "cash and carry" By 1928, Vons had 87 outlets thanks to his successful grocery business strategy.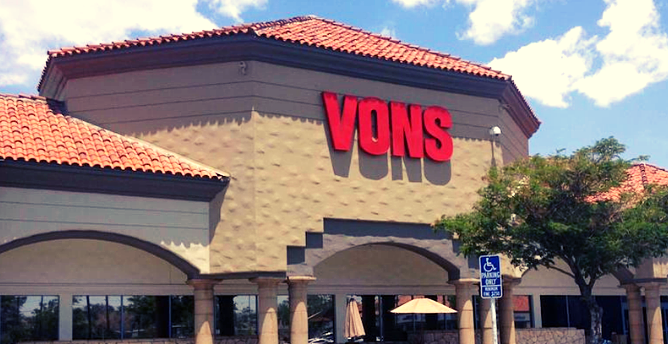 In 1929, Charles Von der Ahe sold his chain and four years later, his sons Ted and Will re-started Vons during the Great Depression. Over the next 70 years the chain would experience nonstop growth and innovation, and introduce the style of the modern supermarket to neighbourhoods in the US.
Vons grew to 159 locations with 16,000 employees in the 1970s, becoming Southern California's largest grocery chain.
Vons' Mission and Vision
Vons earns the loyalty of the people it serves by anticipating and fulfilling their needs with superior-quality products, a one-of-a-kind shopping experience, customer-focused service, and continuous innovation, all while generating long-term profitable growth for its shareholders.
In doing so, Vons also earns the loyalty of the people it serves. While accomplishing its mission, Vons also has a vision that it wants to materialize.
Vons firmly believes that the skills and dedication of Von's staff members are what ultimately win the patronage of the people the company services.
What Are the Services Offered by Vons?
Today, Albertsons Companies, one of the most successful chains of grocery and medicine stores in the United States, uses the Vons name as a banner for its operations.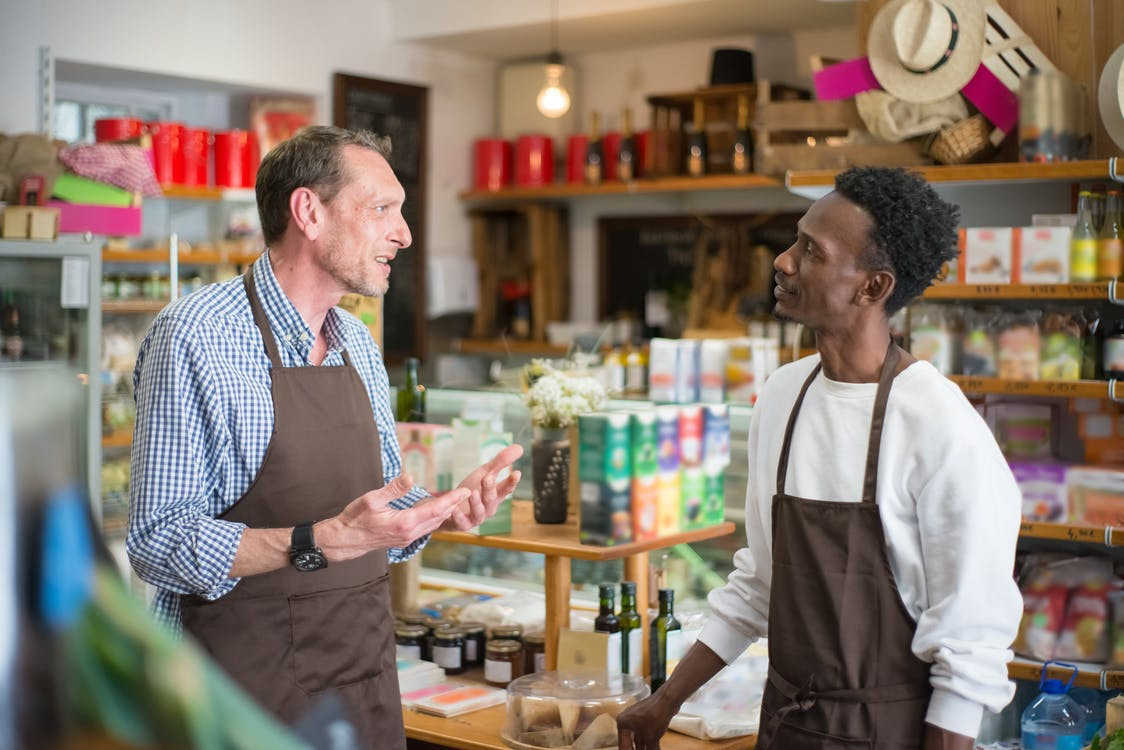 The company has a significant presence both in the local community and on a national scale. It currently runs stores in 35 states and the District of Columbia, all of which are branded with one of 20 well-known names.
Primarily, Vons operates as a grocery store chain wherein people can get quality products for their daily needs. Aside from physical stores, Vons provides delivery services for those who want their grocery items sent directly to their doors.
Vons also offers its grocery products online through its online website. The products can be purchased online and delivered directly to customers' homes, so they do not have to visit an actual Vons store.
What Are Vons' Exclusive Brands?
Vons offers exclusive brands in its grocery selection. Vons' unique brands promise to provide a variety of high-quality grocery options at an affordable price, catering to your daily needs and special occasions.
Some of the favorite exclusive brands include O Organics®, which has the USDA-certified organic seal, as well as Open Nature®. They also include the most popular Signature brands, which can be found in every corner of the store as Signature Cafe, Signature SELECT, and Signature Farms products, as well as the ultra-premium Signature Reserve brand.
When the best ingredients are used, people can tell the difference. That is why every unique product of Vons is made with a commitment to quality. Assuring the quality of the product is the company's way of earning their customers' trust.
What Are the Available Careers at Vons?
Albertson's Companies Inc. has always been a people-oriented company, and taking care of people is still at heart. It offers world-class customer service every day because of its friendly, enthusiastic team members who love giving customers a great shopping experience.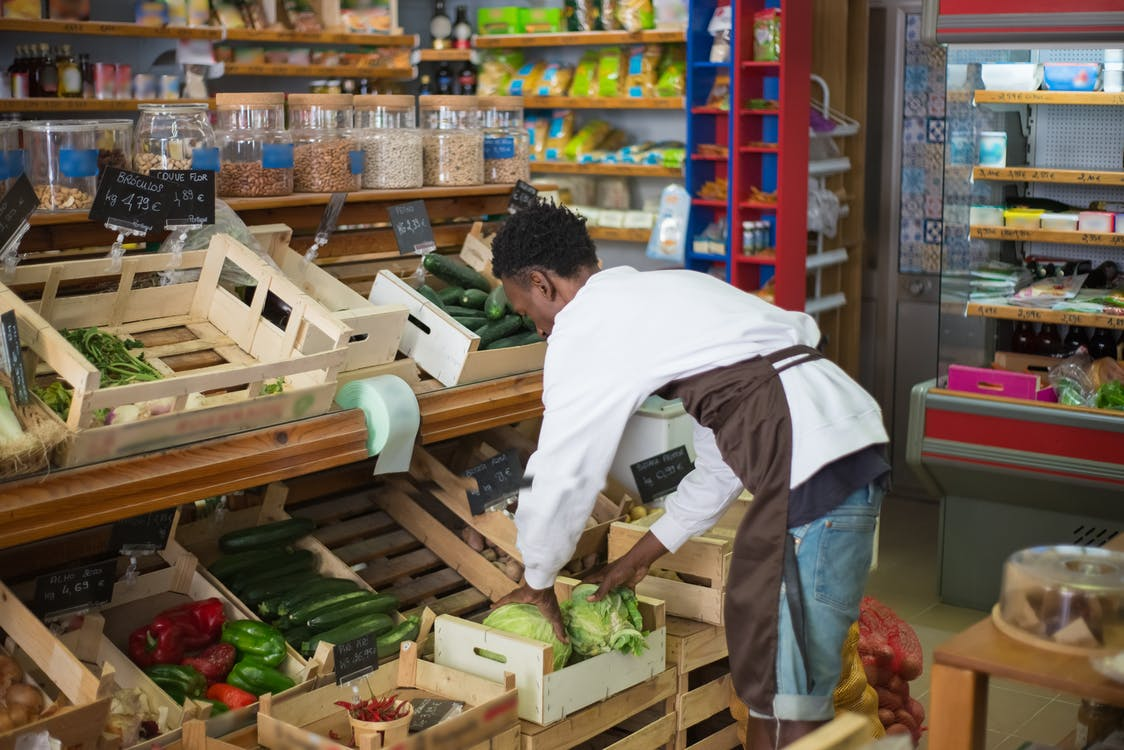 To provide quality service to customers, Vons employees are at the forefront. The company employs many people to ensure quality products and customer service to its loyal customers.
There are four main employment areas available in Vons which are Store, Pharmacy, Truck Driver, and Warehouse. Each area has several roles and positions to ensure everything runs well in the grocery and pharmacy.
What Are the Positions Available for Store Roles in Vons
Vons needs people committed to running the grocery smoothly to ensure that all grocery shoppers will have convenient shopping for quality products. Some specific job roles are stockers, store associates, cashier, bagger, and supervisor.
Vons knows it needs to check all its grocery items to ensure they are at their best. Thus, it hires people assigned to a specific section or product type. Check out some of the available positions for Vons grocery.
Meat Associate
Seafood Associate
Floral Associate
Produce Associate
Fresh Cut Associate (prepackaged fruits & vegetables)
Deli Associate
Bakery Associate
General Merchandise Associate
Dairy Associate
Frozen Associate
Receiving/Freight Associate
Grocery Associate
Scan Associate
Customer Service Associate
Courtesy Associate/Bagger
Cashier
What Are the Available Career Positions at Vons Pharmacy?
Aside from grocery, Vons is also a retail drug company. Thus, it employs several roles needed to run the pharmacy wing of the store including pharmacy staff and clerk, manager, cashier, and supervisor.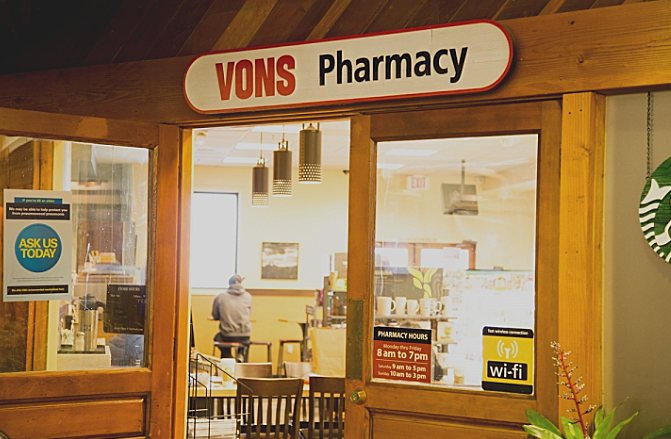 Health and wellness in the community are more important than ever. Currently, Vons has job openings for pharmacists and pharmacy technicians that can join a team that takes pride in making their friends and families feel their best while enjoying a work environment that gives time to get to know patients and learn new things.
Pharmacy technicians must have a lot of energy and strong attention to detail. They must be able to provide quality time for developing meaningful relationships with patients by concentrating on fulfilling prescriptions and providing support for daily store operations.
As the main point of contact with customers, pharmacy technicians build trust and relationships by giving patients what they need, making sales, and keeping their records up to date. They also make sure medications are well stocked and stored correctly to provide quick, friendly service.
What Does the Role of a Vons Truck Driver Require?
Delivering goods to stores is a full-time job, and Vons truck drivers must spend most of their day behind the wheel. To ensure everyone's safety, they must validate and secure all loads and inspect the tractor and trailer following DOT rules.
Moreover, drivers are expected to deliver grocery products, including refrigerated and frozen, to retail units by operating a tractor-trailer combination. They must complete a pre-trip inspection on the tractor and trailer per DOT regulations, including a visual inspection of the tractor-trailer for visible damage.
Drivers are also expected to complete federally-regulated documents associated with operating a tractor-trailer, including the onboard computer. Then, they must abide by and follow company procedures to ensure a safe work environment. Moreover, they should be responsible for performing all job duties with honesty and integrity.
What Are the Employee Benefits at Vons?
Vons is known to be an employee-friendly company, providing care to its workers with its benefits. Aside from competitive wages, and a humane and healthy working environment, Vons is committed to ensuring that employees receive their much-deserved benefits and perks.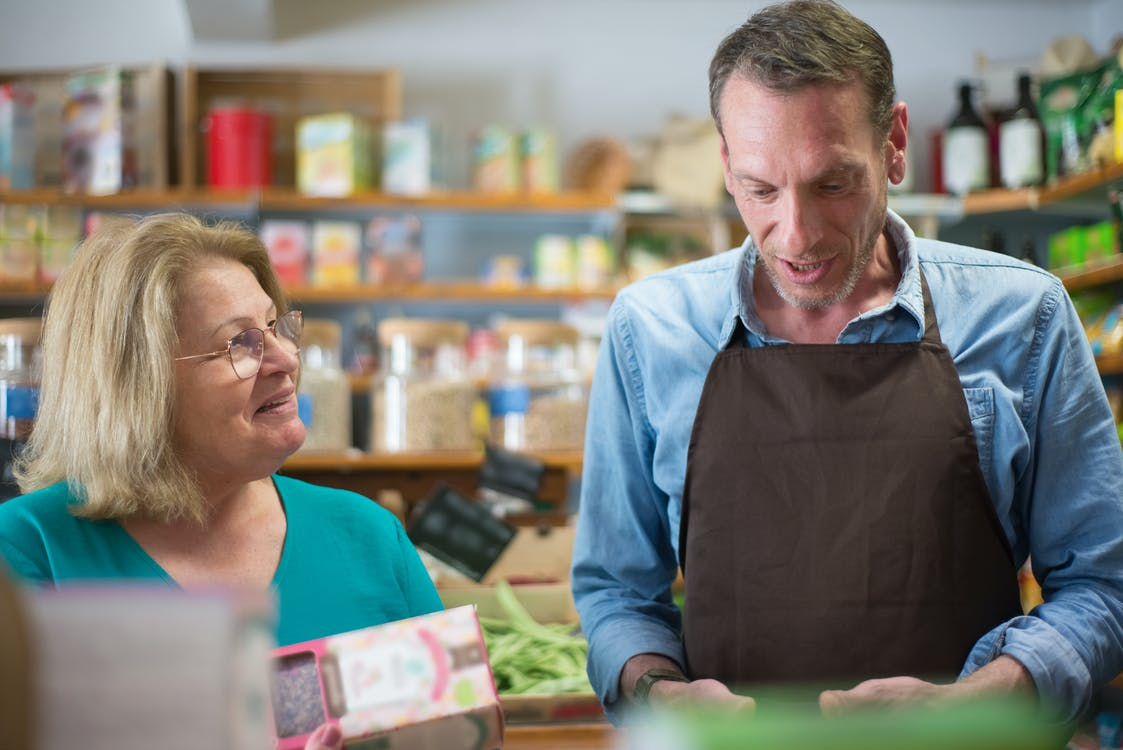 There are six benefit categories for Vons' employees. Some of these benefits differ on the qualifications of the workers. Most of the benefits vary according to job positions as well, but Vons make sure to provide what's best for its members.
Vons employees are entitled to the following benefits:
Health and Wellness Benefits – dental insurance, health insurance, vision insurance, onsight health care check-up, and maternity support program
Financial Benefits – 401K retirement plan, bonus pay, and disability financial help
Leave Benefits – paid time off (PTO), paid volunteer time off, maternity leave, and paternity leave
Career Benefits – career education programs and tuition reimbursement
Employee Discounts – retail store, online discounts, and brands discounts
Stock Purchase Plans – for qualified team members only
What Perks Are Included When Working at Vons?
Besides the standard employee benefits, Vons offers more for its workers to have a great working experience. Vons promises a dynamic atmosphere for its team members to help them learn and grow daily in all interest areas.
In addition, Vons strives to have an inclusive and diverse culture where leaders become lifelong allies. It is also an equal opportunity employer, and people of all backgrounds and economic statuses are welcome to apply for a position at Vons.
What Do I Need to Do to Apply for a Job at Vons?
Before applying for a job position at Vons, know the minimum requirements. To work at Vons, one must be at least 14 years of age, though some positions require older employees, such as truck drivers.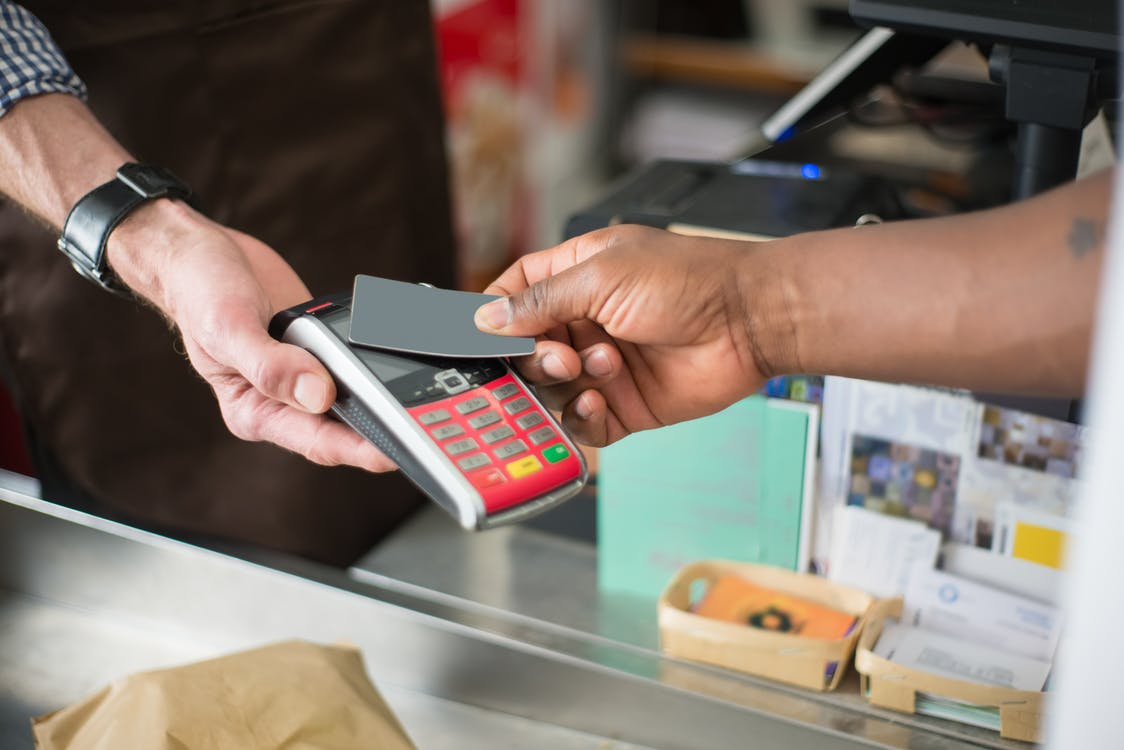 Knowing the operation hours of Vons is also essential to see if it fits your available schedule. Vons is open from 6 AM to 12 AM Monday through Friday. Vons Pharmacy is typically open from 9 AM to 7 PM, and on Saturday, from 9 AM to 5 PM.
If one wants to work at a Vons store, the best way to apply is to go to the store in person. There is also an option to go to the official website of Vons and click the "Careers" option.
From there, people can choose a job by clicking the "Apply now" drop-down menu, enter their age, and look for jobs at stores near them.
How Much Does Vons Pay Their Employees?
Vons pays a competitive wages to its workers. Vons employees get average pay of $31,526 per year or $15.16 per hour. For example, customer service and warehouse associates earn $33,731 and $29,216 per year, respectively.
There is opportunity for growth within Vons. For example, Vons' highest-paid pharmacists make $125,748 per year.
Conclusion
Vons is a grocery store chain that is not only committed to delivering quality grocery items to its customers but also to creating a healthy working environment for its workers.