Retail is always essential, as it helps provides the necessities of consumers. With various types of retail companies dealing with different kinds of goods, this industry can be expected to have and have a presence almost everywhere. There is no wonder why there are lots of retail companies out there.
Given the longevity and accessibility this sector has, it not only can help supply people's needs but also generate jobs for lots of individuals. Those who are looking to work in this sector should take a look at what JCPenney company has to offer.
JCPenney covers a lot of ground, especially due to the variety of products it sells. Individuals interested in joining the company should continue reading the guide below.
Get to Know the JCPenney Company
Why People Want to Work at JCPenney
Different Types of Careers for Everybody
Finding a Job at JCPenney
Applying for a Job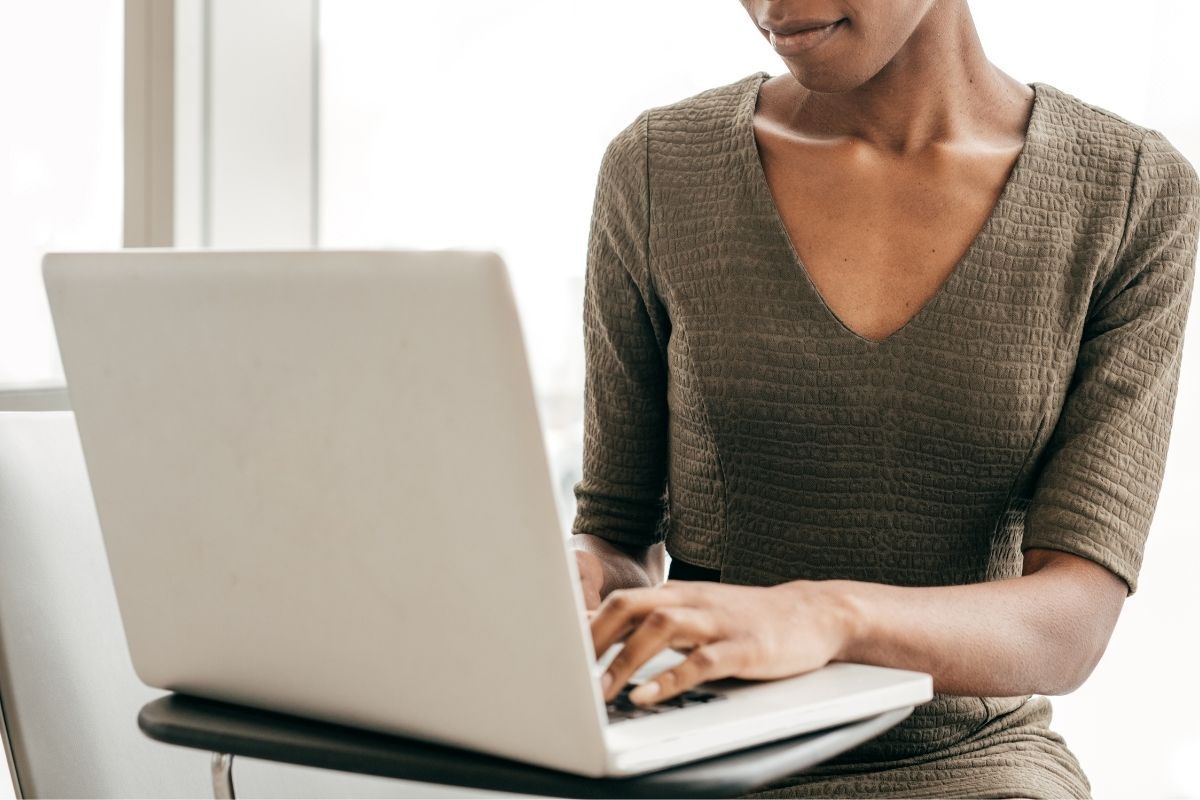 Get to Know the JCPenney Company
JCPenney is a retail company in the United States that sells different types of products such as clothing, home decor, cosmetics, jewelry, and cookware. It was established by James Cash Penney and has been operating out of Texas but has a presence across the US and in Puerto Rico.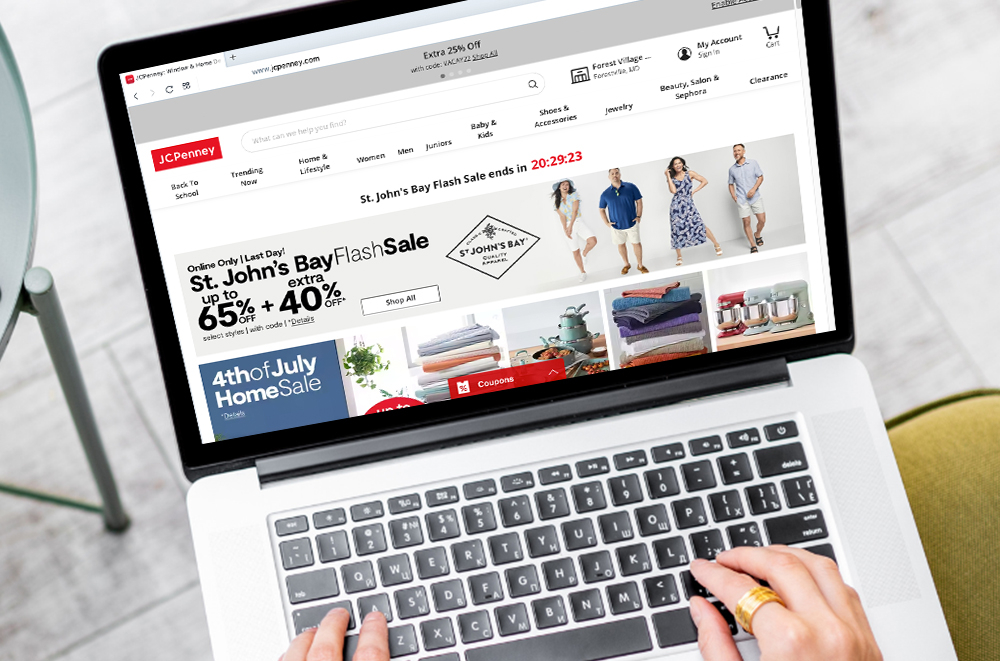 The company was founded on the values of service, courage, cooperation, and honor, which serve as the guidelines for its operations and work conditions. Aside from these, JCPenney also focuses on inclusion and diversity, which enables the company to harness what every unique individual has to offer.
This also provides a way for increased dynamism in the workplace, creating a system that not only caters to all kinds of people as employees but also customers.
JCPenney has evolved over the years to become a trusted retailer for Americans and a well-recognized name among US department stores.
Working Environment and Culture
Besides equitability, diversity, and inclusivity, the company is also dedicated to a result-oriented approach. This utilizes a warrior-like spirit, that not only showcases its core values, but also the talent, passion, and energy that enables expansion and development.
Currently, the company has over 50,000 employees. These staff members share in the success of JCPenney as they provide the human resources for it.
As the company benefits from what its employees have to offer, it also gives them opportunities to grow through professional and personal development.
Why People Want to Work at JCPenney
One of the main reasons why 50,000 people choose to work at JCPenney is the fact that their contributions are valued, while they are also given the chance to add value to the lives of customers.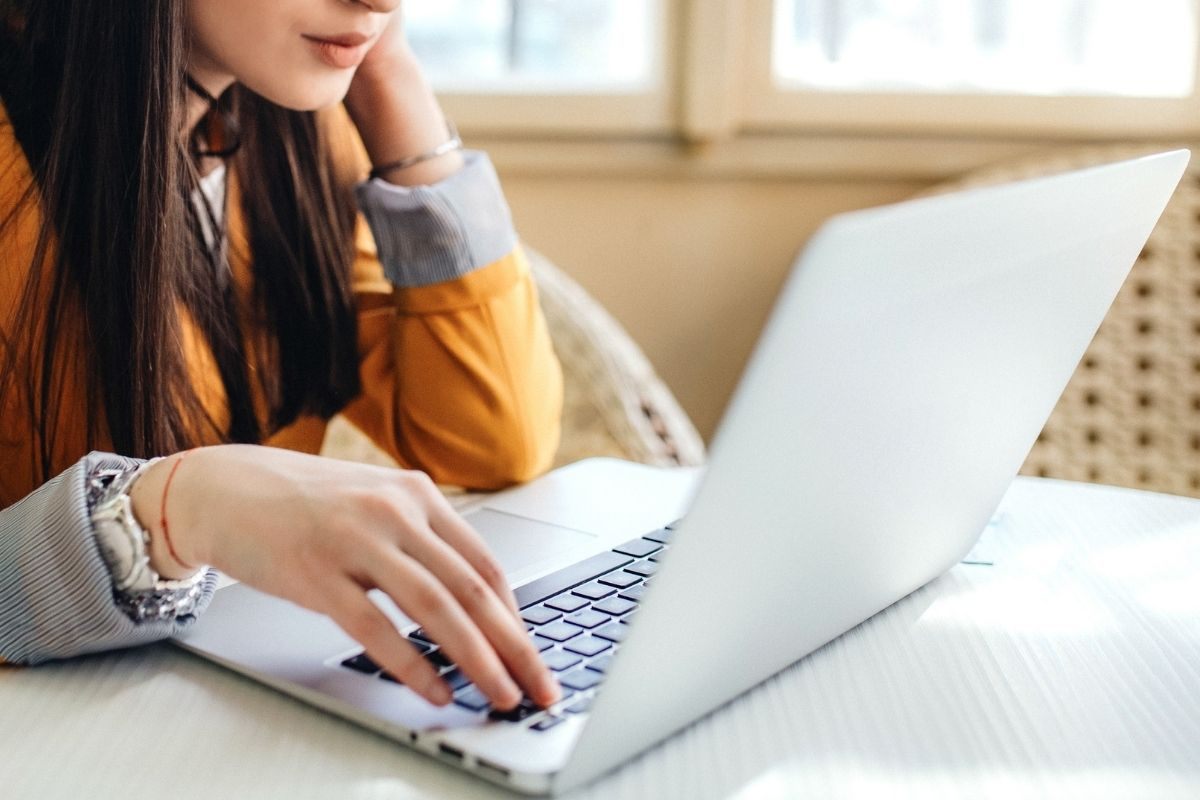 JCPenney has a team of employees committed to the growth of their company, providing significant contributions to customers, and enabling one other to develop into better professionals. They have increased opportunities to do so through training and skills development.
Moreover, the collaborative and diverse environment also creates a sense of belongingness, while giving every individual a chance to showcase their talents and skills.
Other Benefits
The company offers hourly and salaried positions, which come with a compensation package that fulfills the needs of its employees.
Different roles come with different compensation packages, depending on the scope of their work, background, and other determining factors.
Different Types of Careers for Everybody
There are different positions available at JCPenney in different departments. The key to landing a job with JCPenney is first knowing which sector you want to work in.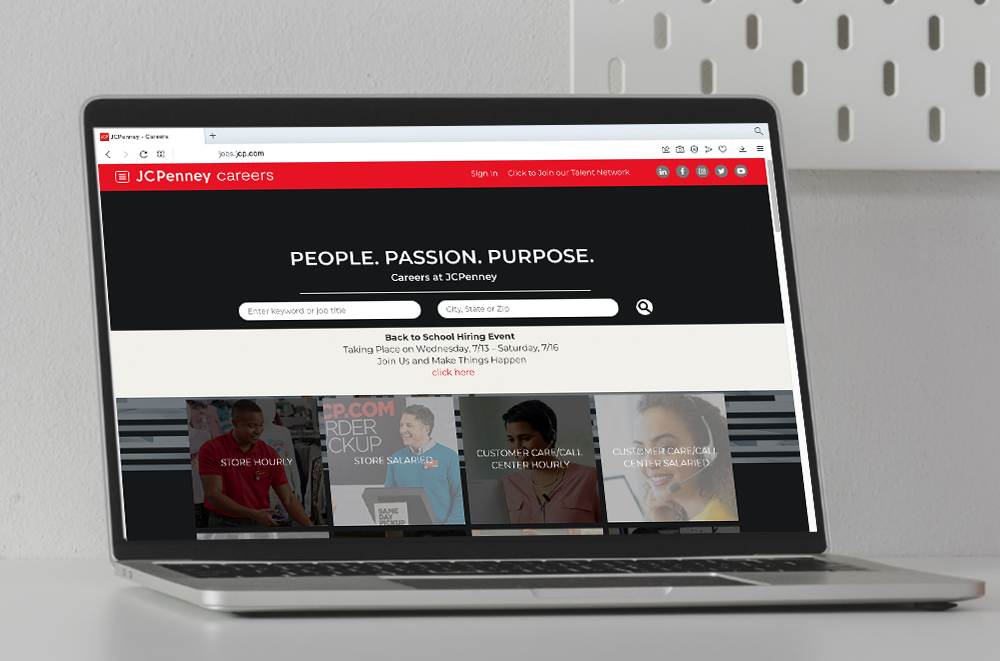 Candidates can choose between store hourly or salaried jobs. Those who prefer to work in customer care can also choose between hourly or salaried call center positions.
Aside from these, professionals can also apply for roles as salon professionals, Sephora staff, and corporate employees, or work in the warehouse distribution centres. The range of available career options is diverse when applying to JCPenney.
Other types of jobs available at the company include district manager, general manager, analyst for finance operations, and more.
Opportunities for Students and Trainees
JCPenney ensures that students and aspiring trainees get on board with lots of career opportunities on the horizon. The company does this by extending a paid 10-week internship program to students using a combination of modules, courses, and hands-on experiences.
College graduates who want to jumpstart their careers with JCPenney could also gain their start here through the JCPenney Trainee program. This postgraduate experience gives qualified candidates access to a 16-week paid trainee program before working full-time at the company.
Taking on a holistic approach, the trainee program aims to provide new college graduates with knowledge in different fields and departments in the company, from finance, IT, digital merchandising, and planning and allocation.
Finding a Job at JCPenney
Individuals who are keen on finding a job and starting their careers with JCPenney should check out the JCPenney Careers page. The home page alone is a rich resource that provides individuals with access to different job opportunities across the board.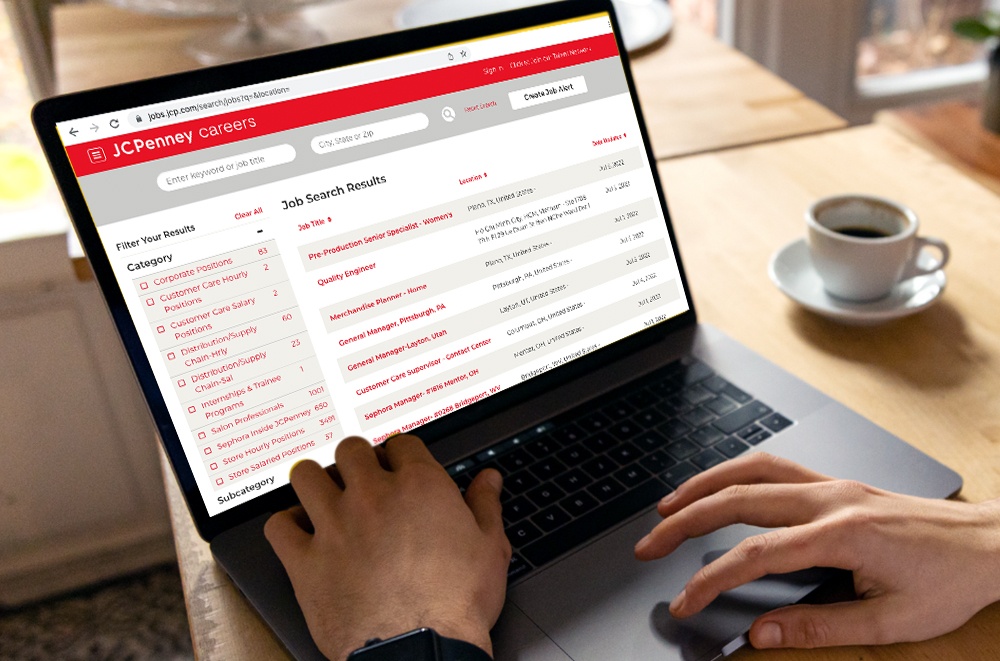 One of the ways that individuals can find jobs is to simply choose any of the categories provided on the careers page. This will lead applicants to discover available positions in that particular area or department.
Another way that they can find a job is to join hiring events at the company. For example, the company hosts a back-to-school hiring event in the month of July to prepare for the upcoming back-to-school shopping season.
Of course, one of the easiest ways to search for a job at the company is to key in the desired job title or keyword. Applicants can also place their desired state, city, or zip code in the area and the results page will bring up results that fall under the particular set of keywords and or locations.
Learning to Narrow Down Search Results
There are tons of career opportunities available at JCPenney. As a matter of fact, there are hundreds, if not thousands of jobs that applicants can weed through. Though there are numerous jobs ripe for taking, poring through these can be quite tedious. Thankfully, candidates can use the filters available on the JCPenney careers page to narrow down their results.
They can choose the main category they wish to focus on, such as working in corporate, distribution or supply chain, hourly store positions, or working in-store with salaried positions. In addition, applicants can also choose their intended subcategory, including buying and planning, finance and accounting, and marketing and advertising.
Of course, users can likewise fine-tune their state, city, and their job type. Apart from using the filters available, users can also sort the job search results based on the date of posting.
Applying for a Job
Once individuals have successfully found a job they like, they can proceed to take a chance and apply for a position at JCPenney. Before the application, however, users are encouraged to go through the detailed description of the job, qualifications, and the responsibilities that come with it.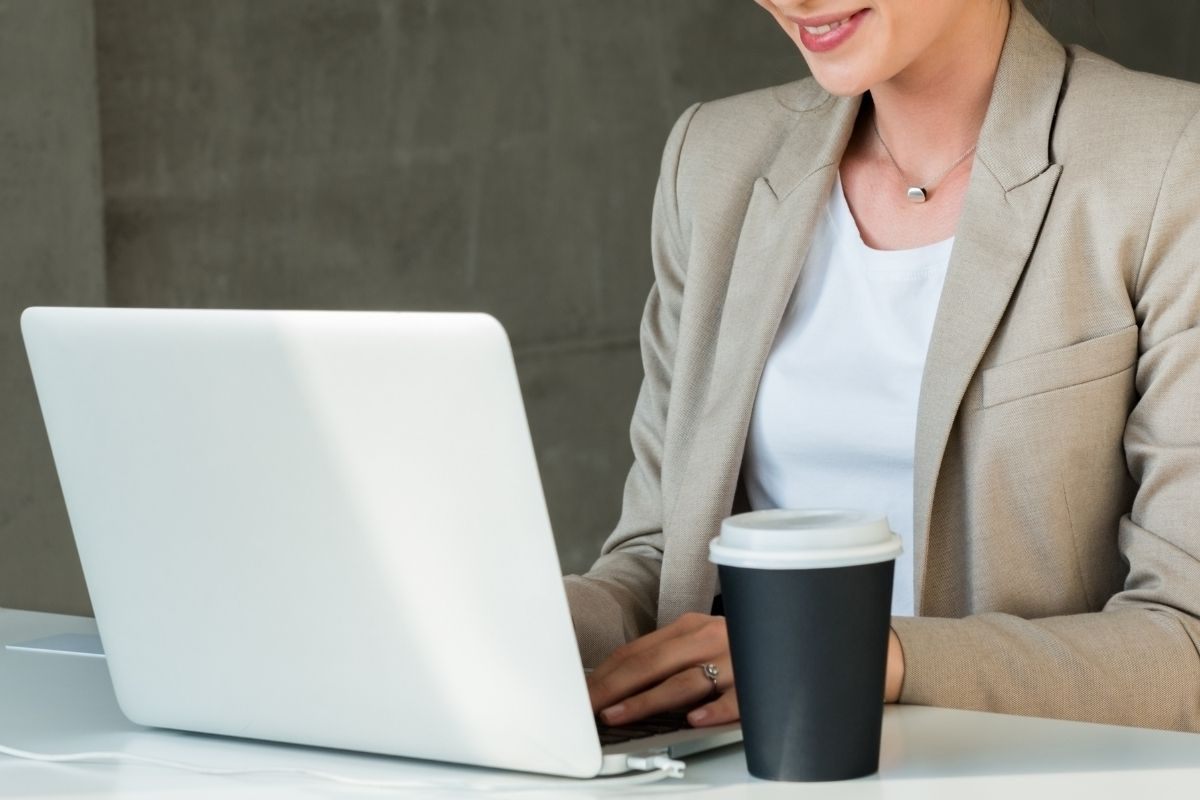 Applicants can start their application by tapping on the 'Click to Apply for this Job' button located at the bottom of the particular job posting. Users will then be directed to another page asking them to add their resume and fill out an application form on the website.
The application seeks to know the applicant's name, email address, mobile phone number, address, and country of origin. Their age, eligibility to work in the United States, and other career-related questions will also be asked in the application form. Individuals have the option to share their LinkedIn profiles as well.
Tips for Landing Career Opportunities at JCPenney
JCPenney often adds different job openings on its careers page. While checking out the website regularly is ideal, not many people have the time to do so often. Thankfully, the JCPenney careers page allows prospective candidates to create job alerts and be notified if a job matching their preferences is posted.
These job alerts notifies applicants about particular positions in the company in an email sent directly to their email inbox. They can schedule these alerts to arrive daily, every two or three days, weekly, or even monthly. Signing up for this allows candidates to be one of the first to apply for the job.
Another helpful tip that applicants will certainly appreciate is signing up and joining JcPenney's talent network. This gives individuals who have not yet applied for a job, or those who have yet to find the right position, the chance to be considered for other opportunities based on their interests.
The Takeaway
The JCPenney careers page is designed for individuals who want to work at one of the United States' leading department store chains. With the help of this guide, prospective applicants can find the right footing in the field and hopefully grab a job with the company.
With a long-standing reputation in the retail field, working at JCPenney is a great choice, offering a wide range of career options and job growth opportunities.
References
application form – Apply
JCPenney Careers page – JCPenney – Careers
JCPenney Trainee program – JCPenney – Careers in Internships & Trainee Programs