For many applicants, it is important to find a job search platform that suits their needs. Perhaps one of the most vital pieces of information about jobs is the location. Many people would gladly move from their current place of residence to be near their work, but for some, it is better to find a job where they live.
Those who are looking for jobs in British Columbia, Canada, should check out what AngusOne has to offer. This website is dedicated to connecting talents with employers in the province, giving both parties equally valuable benefits.
This platform is guaranteed to show job openings in British Columbia. To know more about what it has to offer, check out these points.
What Is AngusOne?
Accurate Search Results
Valuable Info About The Job Market
Caters To Employers' Needs
Tips For Using AngusOne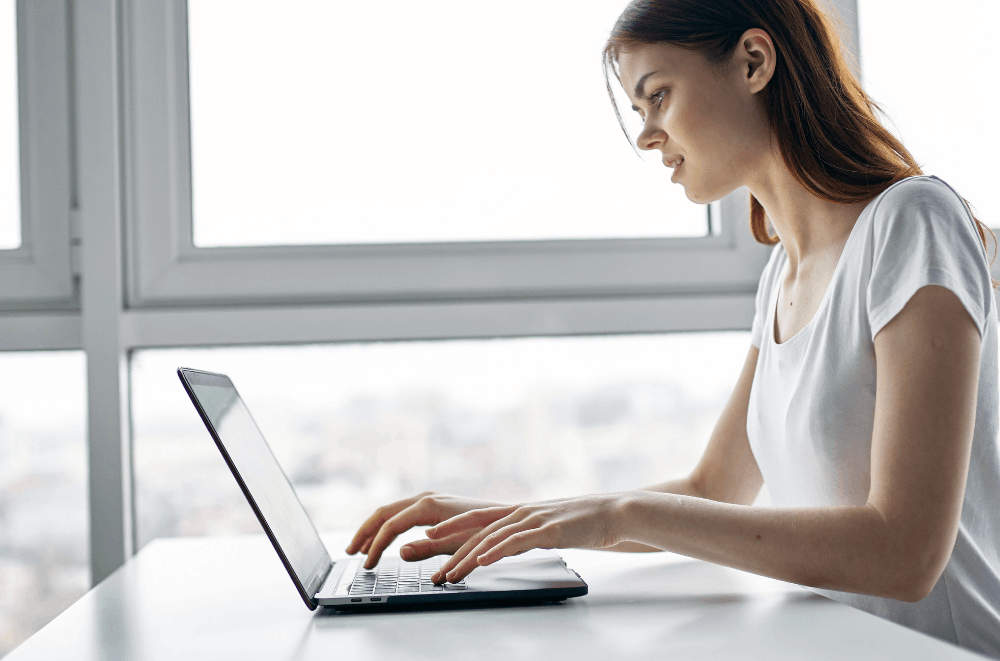 What Is AngusOne?
AngusOne Staffing was created to help employers and applicants alike. As a recruitment firm, it seeks to help companies and recruiters find talents who perfectly fit their needs and culture. This is done by assisting in sorting and managing applications to the job opening.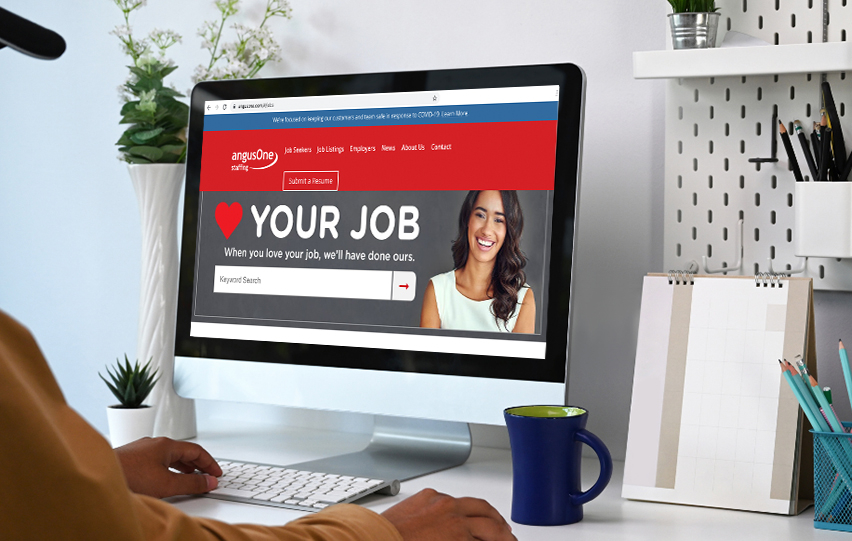 As a job search platform, this website lets aspirants find the right job for them by providing a comprehensive range of opportunities from various sectors. It allows companies and employers from various industries to post openings for different roles and positions.
This website is unique because it is dedicated to connecting job seekers to jobs in BC, Canada. This is perfect for BC-based talents looking for opportunities nearby and for assets from other provinces interested in getting a job in BC.
In helping its clients and candidates, AngusOne also assists local communities in line with its values. It prides itself on having a solid social conscience, which is apparent in its support for various organizations and communities.
No Need To Create An Account
Another thing that sets this site apart from other platforms is that it offers flexibility for candidates. It does not require users to create an account with the platform. They need to look for opportunities, click on Apply, and fill out the application form.
What about the resume? The best part is applicants will need to attach their resumes on the application form, which means that they can easily customize their documents for particular jobs.
Users can also go through an open house registration, which lets them enter their personal information, agree to the policies and agreements, and attach their resume and cover letter. This way, they can participate in open house hiring events.
Accurate Search Results
Using the AngusOne platform to look for a job is extremely easy. Users can quickly enter a keyword in the search box; then, they will be shown relevant results. The database allows job seekers to find only the most viable opportunities.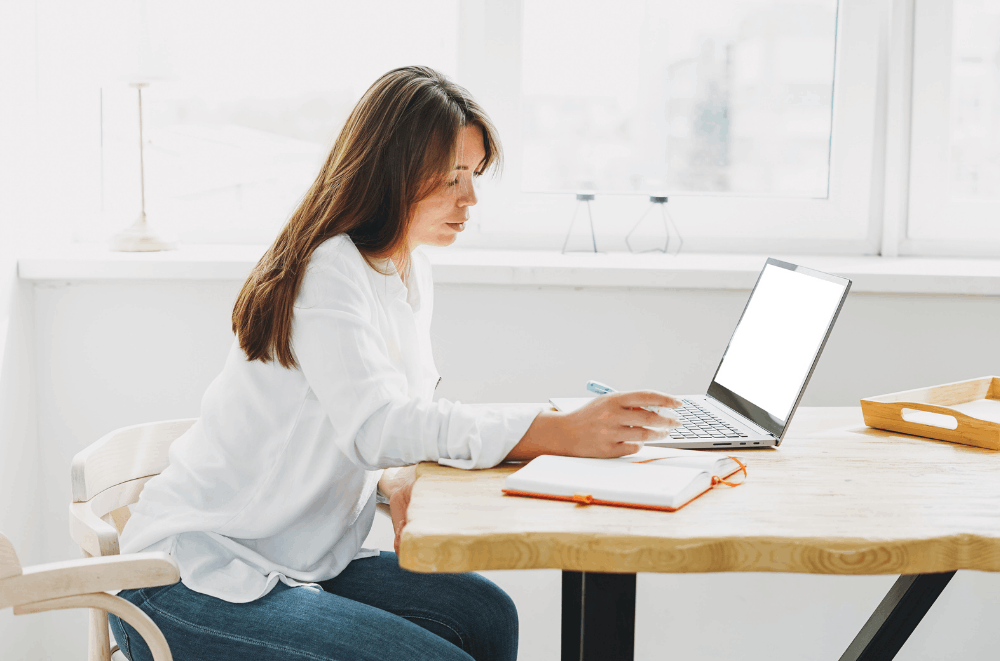 The results that come from this simple search come complete with the industry each post belongs in, job title, date added, location, and job type. This way, aspirants can easily look through their options and see whether or not the opening fits their needs and preferences.
Recruiters are required to provide a detailed description of the post, which means that applicants will be able to find the job description, duties, possible start date, pay, and methods of application. Some posts include contact methods for the hiring manager, while others use application forms.
Filtering Searches
To find more accurate results, the platform has advanced filters to help users customize their search. This tool consists of different criteria that a post needs to fulfill to be included in the list of results.
Filters include categories and locations. For categories, options include finance, call center and customer service, HR and payroll, labor and maintenance, legal, management and professional, administration and clerical, other areas, sales and marketing, and warehouse and inventory.
For locations, users can expect that all options are in BC, such as Burnaby, Coquitlam, Delta, Langley, New Westminster, Surrey, Vancouver, and Victoria.
Valuable Info About The Job Market
One of job seekers' strongest weapons is knowledge about the job market. This gives them an idea of what to expect from their job search. AngusOne helps applicants get a grasp on the job market through blogs and the latest news.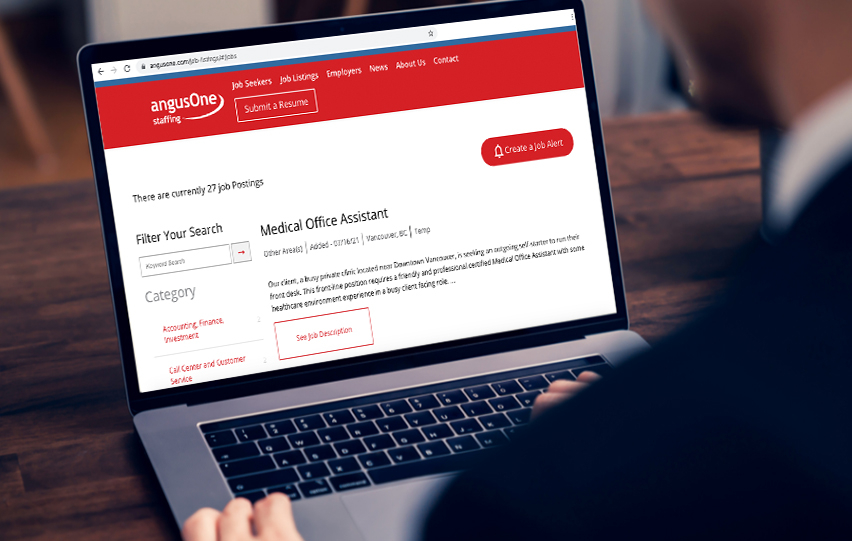 This section provides vital information such as its partnerships with other organizations, events, and other updates about the job market.
Armed with such knowledge, applicants can prepare for interviews and evaluations. After all, employers value talents who are aware of the company and industry and the overall status of the job market as it shows that they have done their research and due diligence.
Get Tips For Snagging A Job
Getting that dream job goes beyond simply submitting an application via the AngusOne platform. While the website holds many job postings, job seekers need to put in the extra work to secure their desired position.
One of these tips is to go over their resume and change things depending on the position and company they are applying for. Doing so allows prospective employers to see the applicant's strengths and link with what the company is looking for.
Interviews are a whole new ballgame. In order to get the position, individuals need to be more than just confident in their approach. They also need to conduct research on the company and practice rehearsing and doing interviews to successfully answer questions that get thrown their way.
Caters To Employers' Needs
AngusOne may be a platform that job seekers can use to find jobs, but it also attends to employers' and companies' needs, especially for those who are looking to fill certain positions within their business. After all, the company is recognized as the leading employment agency in Vancouver.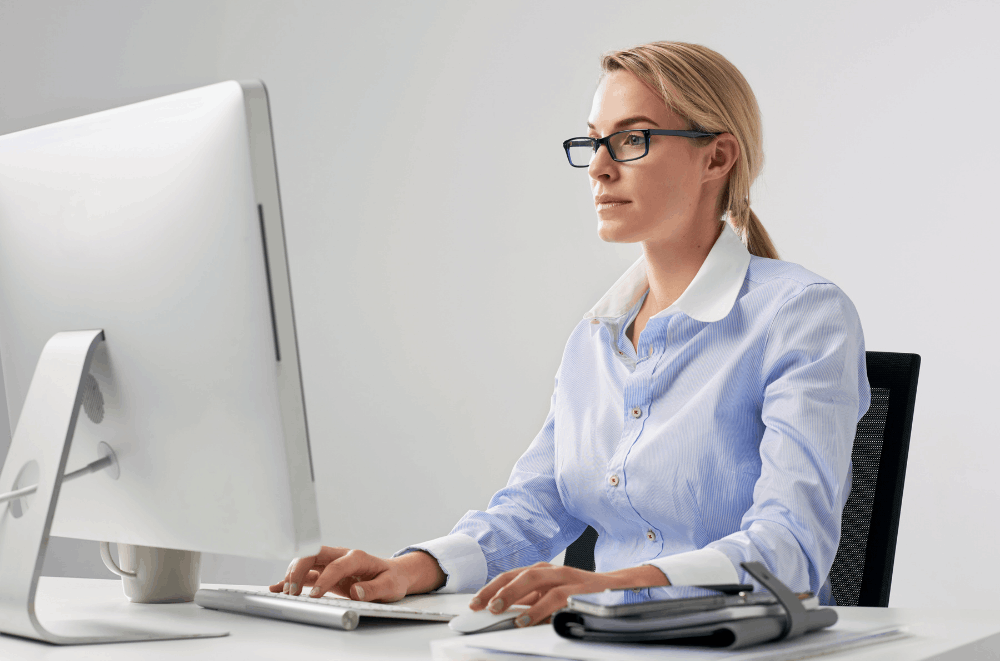 As a generalist recruitment firm, AngusOne brings various staffing solutions and services designed to address employers' needs. A one-stop-shop of sorts, AngusOne provides candidate selection, management search, testing, and training individuals, as well as find employees for temporary, contract, and permanent positions.
All businesses looking to hire can easily find solutions for their staffing needs by reaching out to AngusOne. By simply filling out the order form, AngusOne ensures to facilitate a hassle-free job search designed to fill the requirements set out by the employer.
To provide the peace of mind that employers need in protecting their precious businesses, AngusOne also goes one step further by conducting comprehensive background checks. Which includes credit and verification checks and obtaining driver abstracts, to give companies a more detailed overview of the person they are hiring to work for them.
Convenient Payrolling
In many ways, AngusOne will serve as a third-party contractor in charge of taking care of the needs of the staff or employees. AngusOne ensures a seamless transaction and relationship with clients by hiring directly under their name and taking them under their payroll.
By offering this service to its clients, employers no longer need to worry about taxes, deposits, and even handling legal requirements as all of these will be taken care of AngusOne. This ensures that companies can focus on running their business as smoothly as possible rather than worrying about the smaller details.
Tips For Using AngusOne
One of the best tips that applicants need to leverage to their advantage is to use the filters found on the job search platform. Doing so provides job seekers with more accurate results, allowing them to get more refined outcomes to fit their needs and preferences.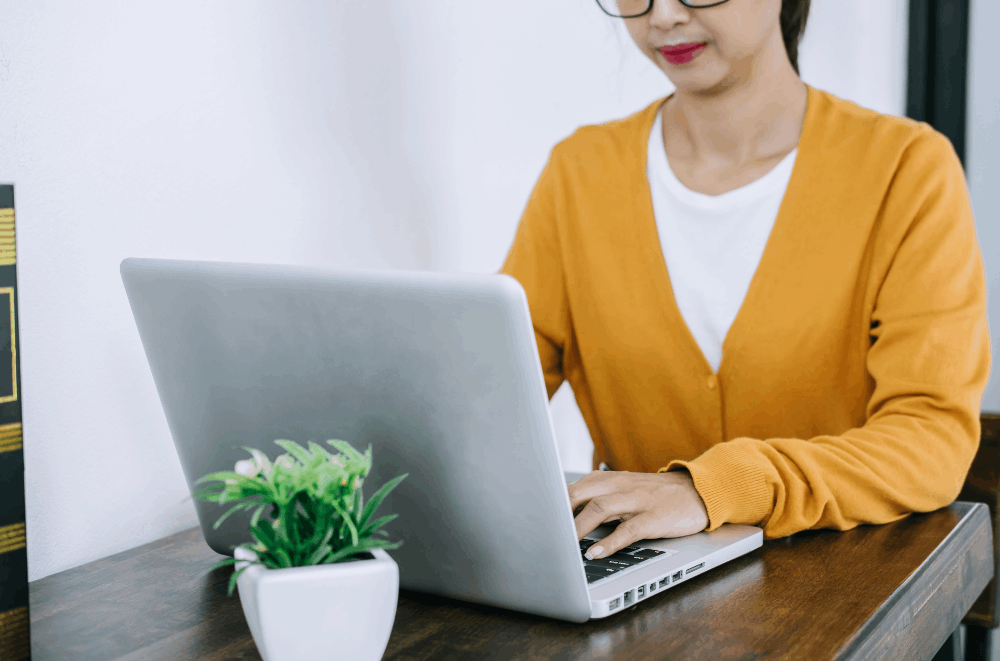 More than this, it is important that people go through the wealth of resources provided by AngusOne to job seekers. These include tips on writing a resume, top interview tips, some of the toughest interview questions, how one could protect their personal brand on LinkedIn, and more.
There is a frequently asked questions (FAQs) page on AngusOne that is particularly helpful for applicants who used the platform. Some sections give more insight into what job seekers can expect after submitting an application, what to do if a posting is not fit for them, how applicants can stay in touch, and many others.
By perusing the tools and resources that AngusOne provides, job seekers can get to know what their target industry is like, and by extension, find jobs that are best suited to their needs and capabilities. The news section is also ideal for seeing the latest trends and happenings in the job economy.
Sign Up For Updates And Alerts
When it comes to getting dibs on the latest jobs, the best thing to do is to sign up for email alerts. To do this, job seekers only need to provide their email addresses, and they will be given the latest job updates straight sent to their email.
What is great about signing up for job alerts is that AngusOne goes beyond sending the newest postings. It also sends over advice that is downright helpful for application, making a resume, and more, all of which could greatly strengthen one's application strategies.
The Bottom Line
AngusOne is an excellent option for job seekers in BC who want to stay in BC or those in other provinces who want to move to BC. With its useful features, candidates are bound to find great job opportunities in BC companies.