For job seekers, having access to the best and most valuable information can be the difference between starting a career or remaining jobless. Such info can help connect them with the right employment and self-improvement opportunities.
Job search platforms like Tip Top Job offer these features and more. Combined with the comprehensive search function offered by these websites, job hunters gravitate toward these websites because of the overall value they offer.
Those who are interested in using this website to find opportunities can learn more about this platform through this article.
About Tip Top Job
What Tip Top Job Offers
Helpful Partners and Connections
Accessible Comprehensive Career Guide
Useful Tips for Using Tip Top Job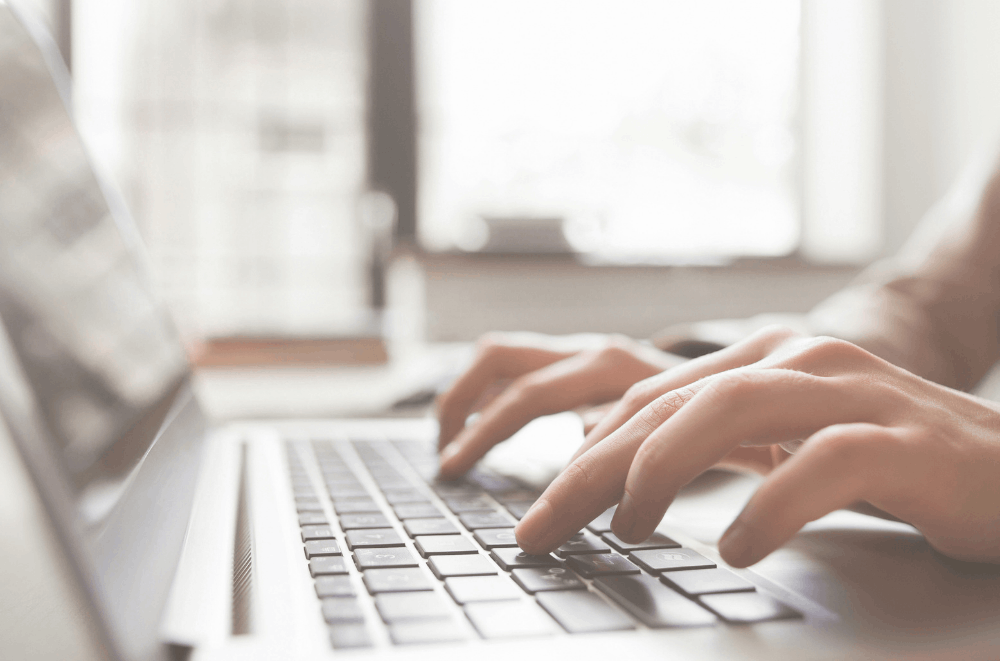 About Tip Top Job
Tip Top Job is a platform created for job seekers, employers, and recruitment agencies to connect and find opportunities. This website lets employers and recruiters find talented individuals that best fit their company or clients in terms of the job itself, the company, and its culture.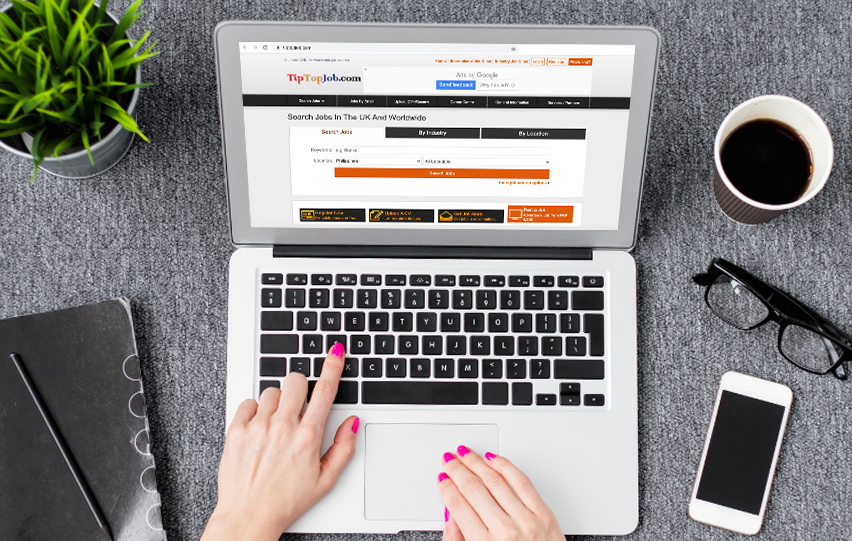 For potential employees, this platform offers a way to find an opening that suits them best. It provides all the information applicants needed to determine whether the opportunity is within their skills, background, and potentials.
When users visit the website, they will be shown opportunities right at the onset, giving them an idea of what to expect. It shows the latest jobs added to the database, a list of companies with ongoing recruitments, and every tool applicants can use to take advantage of what the platform offers.
One of the best features of this site is its search function, which lets users type in keywords related to their job or career of choice, then choose a location. The best part is that the search comes in different modes and filters.
Job Search Made Easy
Tip Top Job makes looking for jobs easy by adding a multi-mode search box. As mentioned, users can start a query by simply entering a keyword and location that suits their preferences. However, applicants can also look for jobs by industry or by location.
Clicking on the By Industry tab, users will see a list of industries that employers on the platform belong to. Each item in the list opens a more complex job search that includes the location, job type, sorting, words to include and exclude, and a Boolean box.
It also includes lists of jobs in the industry and common job titles which, when clicked show postings and opportunities.
What Tip Top Job Offers
Registering on Tip Top Job can help job seekers connect with recruiters and employers alike. To do this, the website offers features that make the experience worthwhile. Some of its most valuable functions aside from the search box include easy registering, resume uploading and job alerts.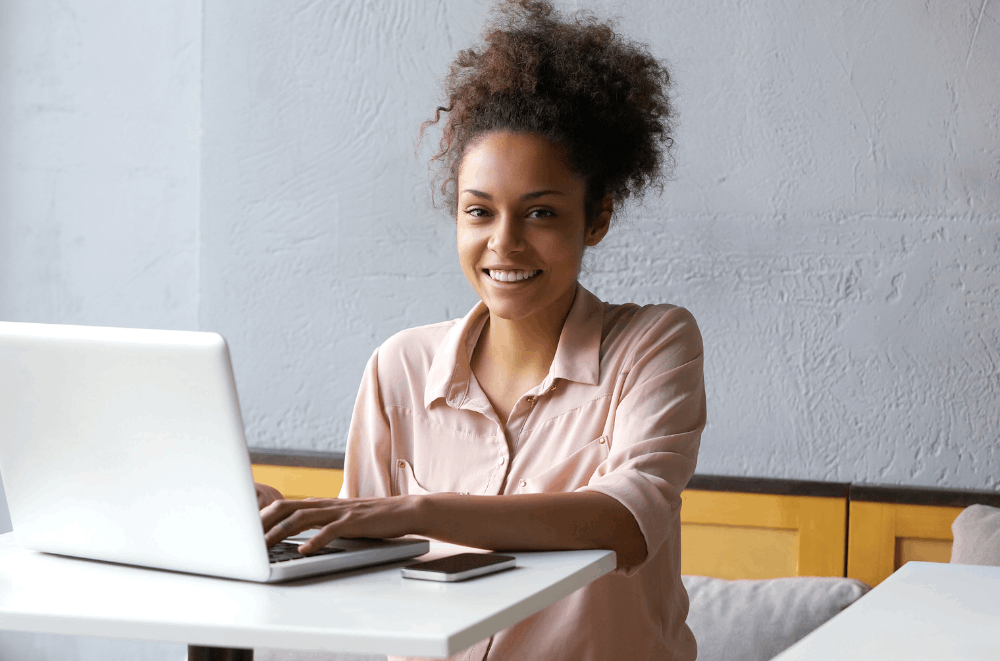 Job hunters who opt to go with this site need to register for an account. The good news is it only takes a few minutes to get started. In fact, they just need to enter an email address, a password, name, country, and job sector of interest.
Then they just need to upload a resume to make applications go smoothly and with minimal hassle. If they find a job they are interested in, they can simply click on the 'Apply for this Job' option and their resume will be sent to the employer.
The thing about looking for a job is it is rare to find the perfect one the first-time job seekers search. When this happens, they need to go back to the site and do the search all over again. Tip Top Job eliminates this kind of hassle by letting job seekers create email alerts.
Wide Variety of Opportunities
Aside from all of these useful features, the website also carries jobs from different industries. This includes accountancy, aerospace, electronics, science, military, legal, and travel & tourism.
Each of these sectors has subsectors that show common job titles, as well as common positions, so applicants can easily browse through opportunities. Plus, Tip Top Job show work-from-home postings for individuals who prefer to work remotely.
Helpful Partners and Connections
Tip Top Job is not only committed to helping people find the job for them, but it also seeks to help these individuals upgrade their skills and knowledge. The website partnered up with different organizations to provide training and access to courses.
Tip Top Job is currently partnered up with different educational institutions including Shaw Academy, Course Monster, University of Essex, Natural Training, Training Link, UK Pen College, Best Training Solutions, CompuTeach, Morgan, Open Study College, and Home Learn Cranford College.
These organizations offer different perks for job seekers. For example, Shaw Academy is offering a free four-week course for courses in trading, graphic design, marketing, leadership and management, photography, and photoshop.
There are a lot of learning and enrichment opportunities available in the Services and Partners section of Tip Top Job, so job seekers should check them out.
Other Partnerships
Job hunters also have access to resume services and recruitment test tools. This helps them build their resume to present them in a strong and hiring-worthy manner. Partners such as CV KnowHow, GI, JobTest Prep Psychometric Tests, and JobTest Prep Aptitude Tests help make this possible.
Those who will need to secure a visa or a work permit, especially those who are looking to snag jobs abroad, can check out USAGC and SkillClear with whom Tip Top Job partnered up.
Aside from helping future employees, the site also partnered up with different institutions to help contractors who want to work with an umbrella company to get in touch with its partners namely Contractor Supermarket, Black Damond, Contractor Mortgages, Crystal Umbrella, and more.
Accessible Comprehensive Career Guide
The best part about Tip Top Job is it does not leave job seekers hanging as seen with its job alert tool and partnerships with other organizations. However, it increases its value by providing a rich resource of information that applicants will definitely find useful.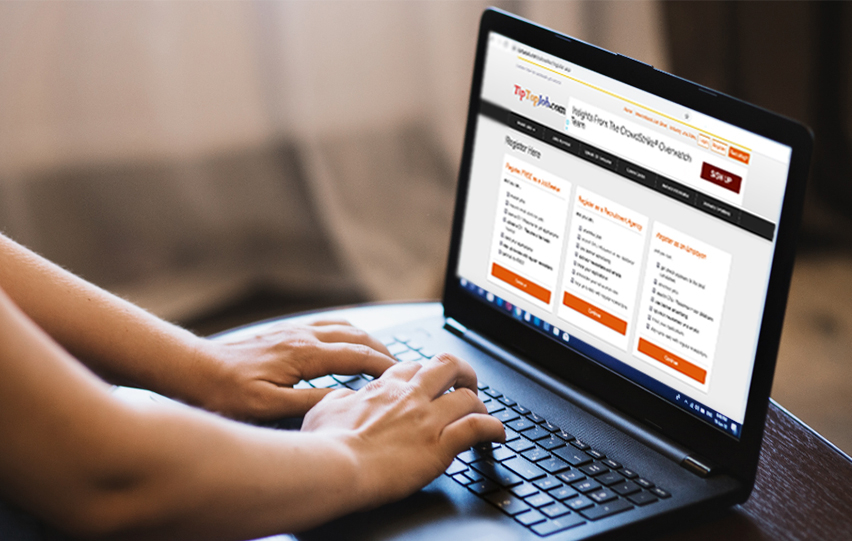 On its Career Centre page, job seekers will find various guides that can help them land the right job, starting from writing their resume and cover letter to acing interviews and recruitment tests.
The Career Centre also shares valuable information about job searching using the platform, as well as the hunt in general. It gives essential advice such as tips for handling rejection, as well as what to do and what not to do when applying for a job.
This page is a treasure trove of info not only for finding a job, but also for adjusting to the new company, relocation, legal and money-related matters, and others.
Much More Helpful Info
Besides the Career Centre, this platform allows job seekers to make the right decision by giving them data and reports about jobs, industries, and services. These statistics and demographics are illustrated in graphs complete with summaries.
Some of the information that can be found include sex, experience level, employment level, top 10 industries, and top 10 countries.
Useful Tips for Using Tip Top Job
Tip Top Job has a lot to offer whether users are looking for the best job postings and customizing searches, as well as information and resources. Now that applicants know what these features are, they can use them to their advantage.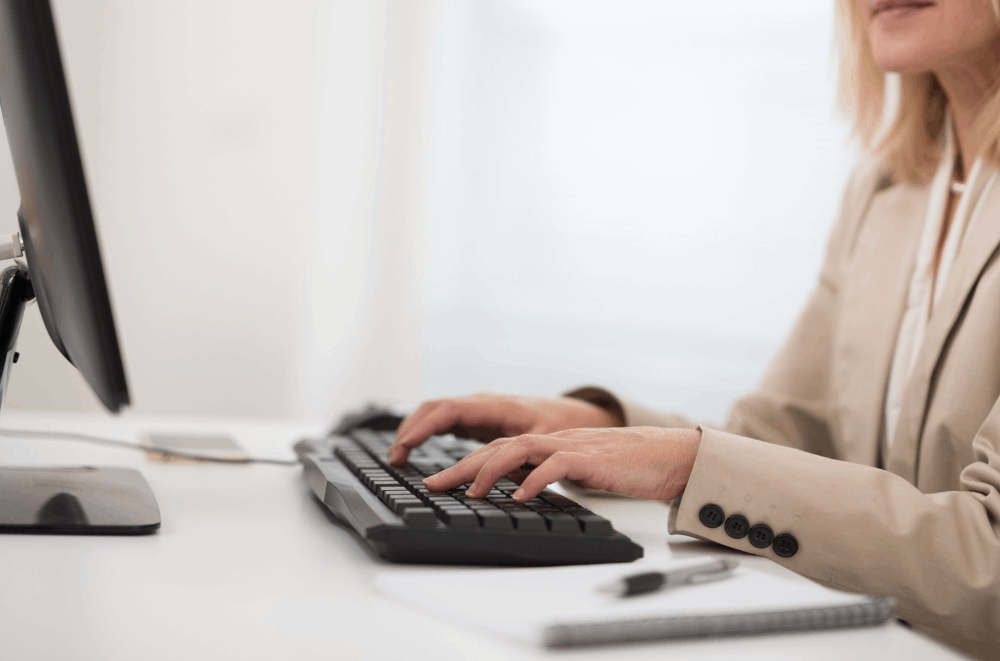 The first thing that they should explore and use to its full extent is the comprehensive search box. It allows users to fully customize their search with minimal hassle, so they will be able to get only the most relevant results.
They should also take the time to check out the resource centers such as the Career Center, Services and Partners, and General Information. All of these offer knowledge that can benefit even the most veteran job seeker.
Lastly, those who feel like they can offer more with additional experience can take a look at training and educational opportunities made possible by Tip Top Job's partners. Many of these are free and impart a lot of important knowledge.
Create Email Alerts
Of course, users are not expected to find a job right away, so it is better to spend some time setting up their email alerts. They just need to use the search box and fill out all the filters. By hitting search, it will show the most relevant entries.
To go back to these search criteria easily, applicants should click on Save Search Criteria. This allows them to simply click on saved searches to view updated results.
They should also enter their email address to receive the latest job postings directly to their email. This way, they can be one of the first people to see the post and apply for the position.
Conclusion
Tip Top Job is more than just a job search platform. With its knowledge resources, guides, and partnerships, job seekers are bound to find the job of their dreams with a little bit of luck and perseverance.