Apple devices are just about everywhere on the globe today. This brand has even become a household name and it comes as no surprise given that it is a leading manufacturer of some of the world's devices from iPhones to MacBooks.
With the prestige that comes with the brand's name, Apple is considered one of the most profitable companies not only in the United States, but also around the world. This is perhaps one of the reasons why individuals love working for the company.
If you are interested in applying for jobs at Apple, stay tuned to learn more about how you can do so. This article will provide information on some of the career benefits that individuals get while working for this company and more.
Get to Know the Multinational Tech Company
Why Many People Love Working at Apple
Opportunities to Grow and Learn
Applying for a Job at Apple
Walking You Through the Application Process
Get to Know the Multinational Tech Company
Apple is considered a multinational technology company based in Cupertino in the United States. It specializes in bringing innovative and top-of-the-line devices such as smartphones, computers, tablet computers, software, online services, and many others.
Apple's reach is so massive that it is touted as the largest information technology company as of May 2022, with its revenue reaching $365.8 billion, and the second most valuable company in the world.
It also belongs in the list of the largest companies to sell personal computers and make mobile phones.
It was founded in April 1976 by Steve Jobs, Steve Wozniak, and Ronald Wayne as Apple Computer Company primarily to develop the Apple 1 computer. Since its success, the company has expanded from personal computers to other consumer devices such as the iPod, iMac, iPhone, iPad, wearables, and more.
Values and Working Environment at Apple
Apple champions inclusion and diversity in its workplace. It takes significant steps to close the gap, such as increasing the number of female employees around the globe as well as increasing the number of employees that come from underrepresented communities.
Moreover, the company is also committed to championing other causes, such as working towards a more sustainable and greener future starting with its products, being advocates for social and racial injustices, and providing education to those in need.
The workplace itself is one that thrives on teamwork. With the collaborative efforts of its members, Apple achieves a productive and efficient working environment to achieve excellence in the field. Although the company emphasizes teamwork, it also encourages a bit of competition.
Why Many People Love Working at Apple
One of the many reasons that individuals are keen to work at this multinational tech company is that Apple is a well-known brand. It commands a certain type of prestige and recognition, especially being associated with the innovation and the products that the brand offers.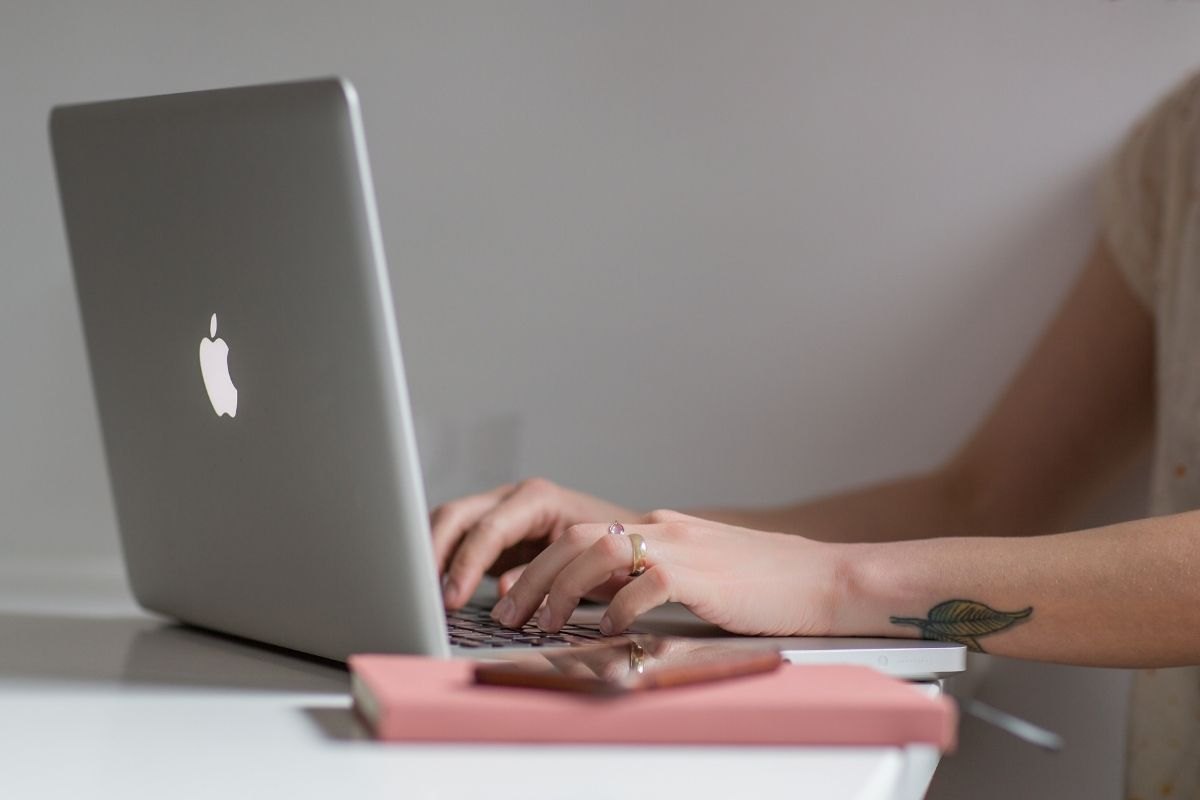 Apart from the prestige and recognition, Apple takes pride in offering its employees a comprehensive range of benefits that cover not only financial aspects but their employees' holistic growth and wellness. To do this, Apple offers equal pay for men and women, as well as a competitive salary.
As a matter of fact, Comparably reveals that the average compensation at Apple is around $143,362. To further complement this, the firm also gives employees the opportunity to become shareholders of the company. This is made possible through stock grants and discounts when purchasing shares of the firm.
Apple equips its employees with financial capacity and coverage every step of the way, even thru their retirement with the help of 401(k) matching. Income protection in various forms is also extended by the company.
Other Benefits and Perks Given by the Company
Besides having a competitive salary package, Apple also couples this with equally comprehensive medical coverage plans for employees and their respective families. These include access to fertility treatments, child exams, child immunizations, and many others.
Moreover, the company also extends paid leave to new parents and a gradual return-to-work program to boot. Sick leaves, as well as legal referrals, childcare and eldercare assistance, are also available for those in need. On top of this, Apple ensures that its employees get enough rest and relaxation through paid time off—whether it's taking a much-needed vacation or caring for family members.
Another perk of joining this tech-forward company is that Apple gives its employees access to great deals and discounts on products, services, and even third-party accessories. There are also services employees can use, such as financial guidance, personal travel, and many others.
Opportunities to Grow and Learn
Apple is a highly innovative company, so it's certainly no stranger to delving deeper into various aspects that could maintain its leading status in the field. As such, education and learning, as well as employee growth, are given priority at the corporation.
One of the firm's initiatives that support this is Apple University. This program helps Apple employees gain a better understanding of their role, the organization, and more through classes and seminars. Apple University also offers online classes, business and software skills, and finance seminars.
Employees who are interested in undergoing formal education that would help them advance their career at Apple will be glad to know that the company reimburses employees for some of those educational expenses including tuition.
What's more, Apple dedicates itself to opening different kinds of opportunities to individuals. There are growth and development programs within the company to help support the dreams of their employees, including the Career Experience (CE) program.
Different Roles and Specialties Available for Everyone
There are different departments at Apple. Some of these include operations and supply chain, corporate functions, hardware, marketing, retail, sales and business development, support and service, machine learning and AI, and design. There are even opportunities for students.
Each and every role in the company is important. There are, however, more opportunities across the board for individuals who want to go into retail and marketing, as well as in the development and innovation of software and products.
Applying for a Job at Apple
Those who want to land a job at Apple should definitely check out the Apple Careers section. This will let applicants see the varied range of opportunities available to them. They can use the Apple search tool located on the website and key in target keywords or positions, even locations, they wish to apply for.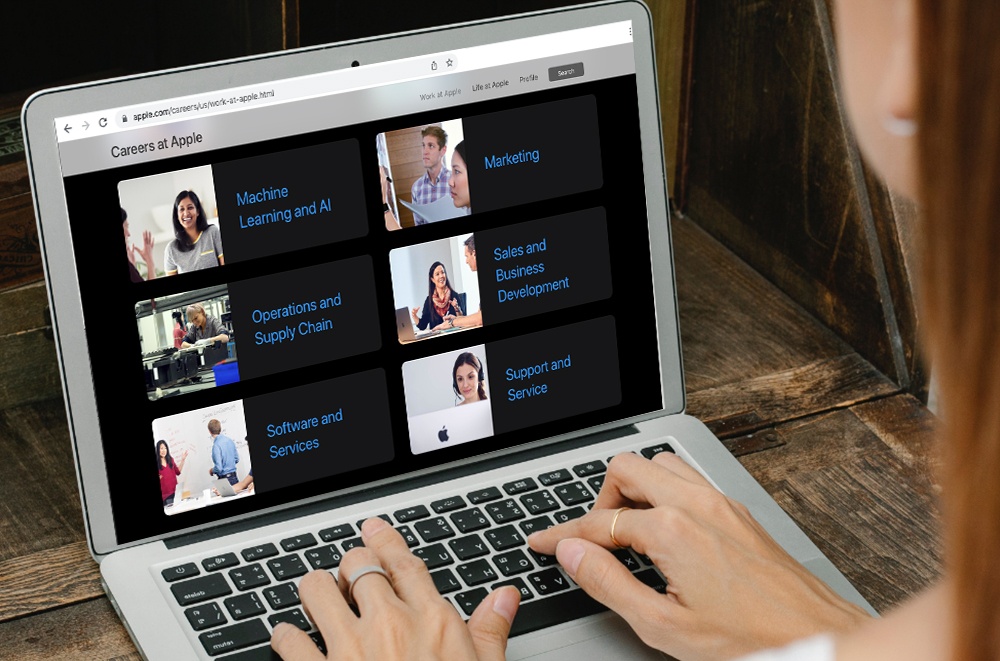 Individuals who go for this option can further refine their search results by selecting their desired location. Doing so will limit the search results to this area or any location where the company is hiring.
Another way prospective applicants can find jobs at Apple is to go through the available categories on their website. Here, they can readily pick any category or department. Clicking on any of these will bring up available positions under that area.
At the moment, some of the available jobs in the company include operations experts and business professionals under Apple Retail. Machine learning engineers, as well as engineer program specialists, are likewise being hired by the company across various locations in the United States.
Requirements and Qualifications for Applicants
The requirements and qualifications for jobs at Apple differ from one position to another. This means that what's required for an engineering position may not be the same as that of those applying for a retail position.
For example, an applicant for the operations expert position needs to be adept in problem-solving as well as possess leadership and organization skills. On the other hand, a machine learning engineer should be proficient in various programming languages and learning systems.
Applicants should remember that the educational background and experience also differ between positions as well, with technical positions usually requiring a degree in computer science or something related.
Walking You Through the Application Process
Those who are proceeding with their application for a job at Apple will be required to sign in to Jobs at Apple using their Apple ID. After logging on, the company will ask for some information in order to gain a deeper understanding of the applicant.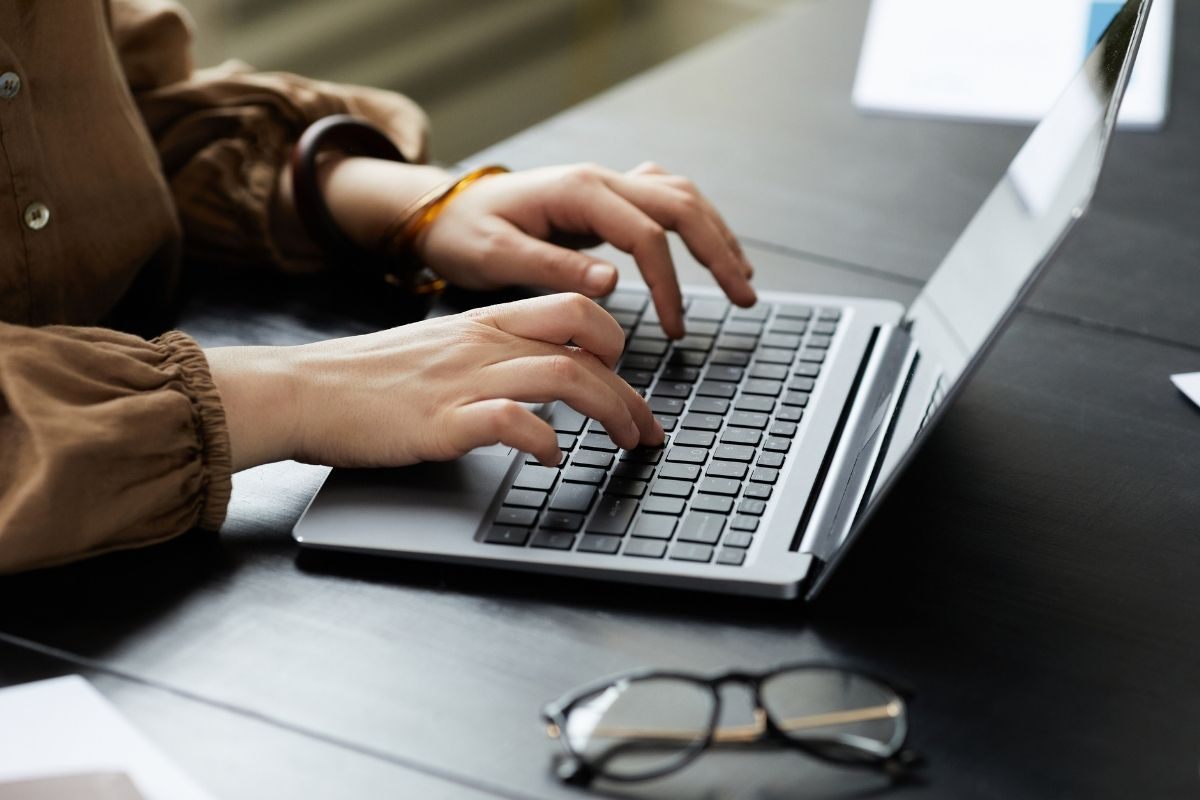 Some of the information that the company will ask for include personal details, educational and academic background, work experience, and the like.
Apart from these, the company might also ask questions regarding the intent of the application as well as the motivation behind finding a career in the company.
Those who are shortlisted for their desired position will receive a telephone interview, an Apple assessment test such as written and role-playing exercises, and a final interview.
Tips on Successfully Finding a Job with the Company
Finding a job at a multinational company like Apple can be intimidating, but thankfully, there are some tips that can help aspiring individuals get their foot in the door.
One of these is trying their hand at different positions they feel they are qualified for.
Another way they can do this is by refining the search results for the job postings at Apple Careers. This way, users can see the latest postings and be one of the first to apply for the said positions.
The Takeaway
There are tons of job opportunities waiting for applicants at Apple. With this guide, job seekers can finally gain a clearer idea of how they can find a job they want and love at this multinational tech company.
References
Apple Careers – Careers at Apple
Comparably reveals that the average compensation at Apple