Working in the accounting and financial sector might be tedious for some, but there certainly are people who thrive in a fast-paced and challenging environment, even when they deal with numbers every single day.
The reality of working in the field of accountancy is that there are tons of career choices and opportunities, especially with renowned companies. One such firm is BDO. BDO USA is considered one of the top accounting firms in the whole world.
With big companies such as BDO providing excellent work opportunities, it can be wonderful to join such institutions that make a huge difference not just in the lives of its clients and customers, but also its employees. For those interested in joining the company, make sure to take a look at BDO Careers today.
A Brief Background on BDO and What They Do
What BDO Has to Offer
Different Areas to Join and Grow
Finding the Right Opportunity
Applying for a Job on BDO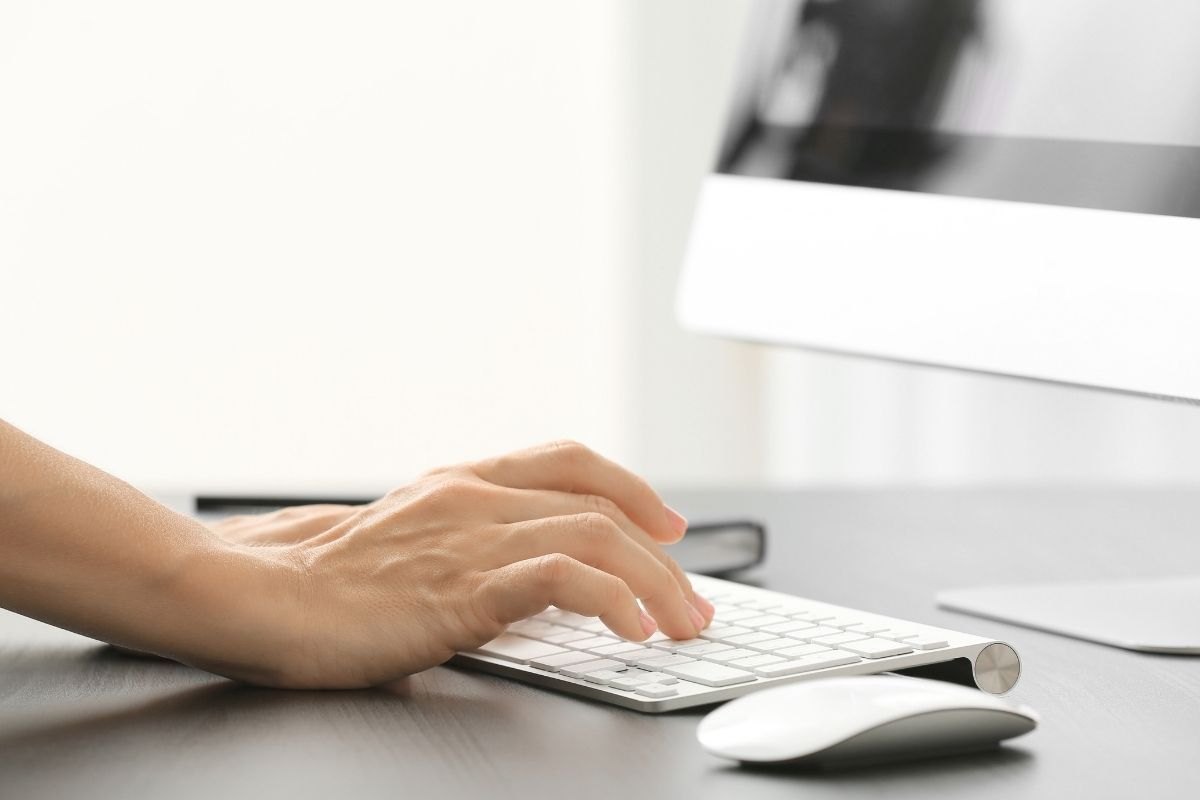 A Brief Background on BDO and What They Do
BDO USA, LLP is an accounting firm headquartered in Chicago in the United States. It is part of a global accounting corporation known as BDO International. The name actually stands for the original founders of the firm, namely Binder, Dijker, and Otte.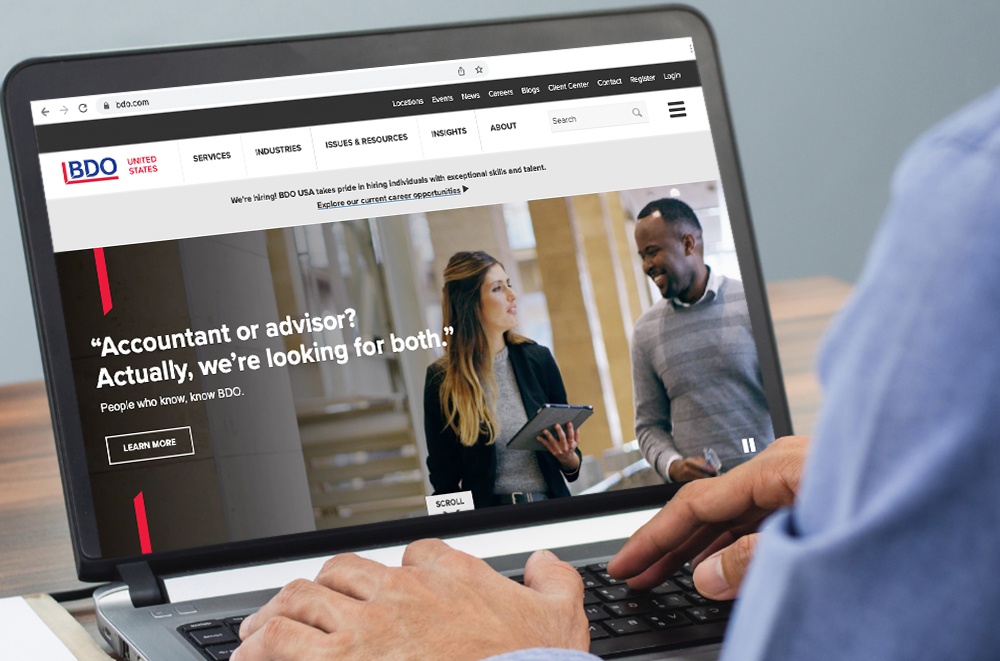 The company was founded in 1910 as Seidman and Seidman by three immigrant brothers, Maximilian, Francis, and Jacob. During that time, less than 2,200 accountants were practicing in the whole of the United States.
Today, the company now operates across 167 countries and has around 97,292 employees working throughout over 1,728 offices. BDO provides public accounting services, as well as tax, consulting, and financial and business advisory services to its clients.
It caters to companies from different sectors and industries. With over 100 years in the business, it cannot be denied that BDO is now considered one of the leading accounting firms not just in the US, but around the globe.
What the BDO Family Is Like
The BDO community is geared towards providing a better workplace environment and culture to employees. As such, the company puts great emphasis on having a flexible working environment where workers can find individual arrangements that work for them and the clients.
More than the flexibility in the workplace, BDO also fosters a diverse and inclusive workplace for everyone.
They are also committed to empowering their employees and supporting them through various resources and programs, inclusion groups, networking events, mentorship opportunities, and much more.
What BDO Has to Offer
As mentioned, BDO puts heavy emphasis on having a work culture that seeks to highlight what they can do for their employees. One of the ways they do this is through investing in their employees and bringing them access to programs and initiatives that improve their skills and talents.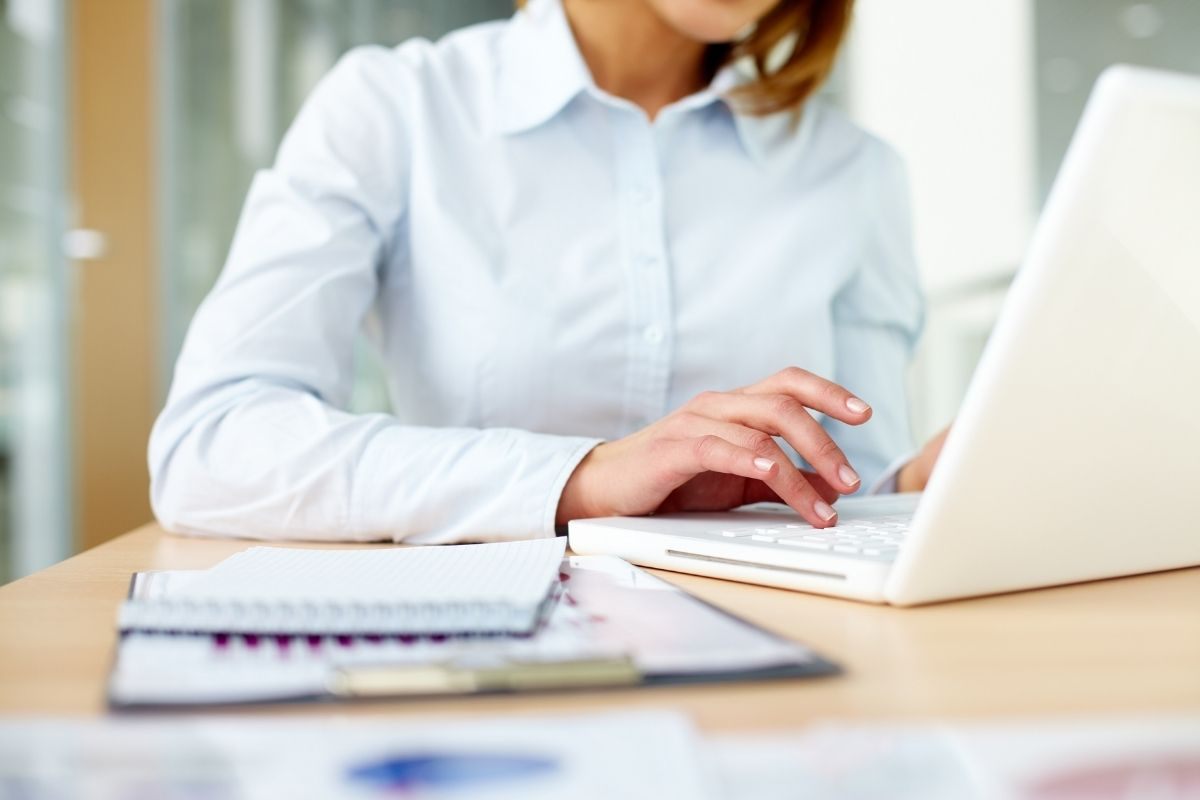 One of these notable programs is the secondment program. In particular, this initiative grants eligible employees the opportunity to work at various BDO offices around the world, including foreign locations. Here, employees can learn about the different styles and practices to further hone their skills.
Apart from this, the company is also dedicated to providing unconscious bias training as well as fostering innovative minds through Hackathons. In addition to these, it's also worth noting that BDO offers a flexible environment, allowing people to work from home or in different locations that fit their needs.
In terms of fostering inclusion and diversity, BDO is dedicated to sharing resources with employees. These include virtual and in-person networking events, volunteer groups, professional development guidance, and mentorship access.
Other Rewards
Besides the aforementioned offerings, BDO extends competitive benefits and rewards to its employees. Financial compensation is at par with the market. For example, banking associates can make around $82,994 per year, while wealth advisory managers get approximately $114,375 annually. BDO also covers its employees' health insurance.
Giving a generous benefits package that includes medical, dental, and vision aspects. Wellness needs and pharmacy prescriptions are also covered. The company also matches employees' 401k. On top of this, BDO also offers discretionary bonuses at the end of the year for those that have exhibited exemplary performances and contributions to the firm.
There are also merit increases for workers. In terms of personal enrichment, the accounting firm is flexible and offers paid time off from work. This also includes parental leaves, vacation, and sick leaves. Discounts are also given on travel, cell phone, computers, and the like.
Different Areas to Join and Grow
Those who take a glance at BDO Careers will see that this firm is not just limited to aspiring accountants. There are also other areas where individuals can join and grow. These include advisory departments, as well as assurance, tax, and core business services.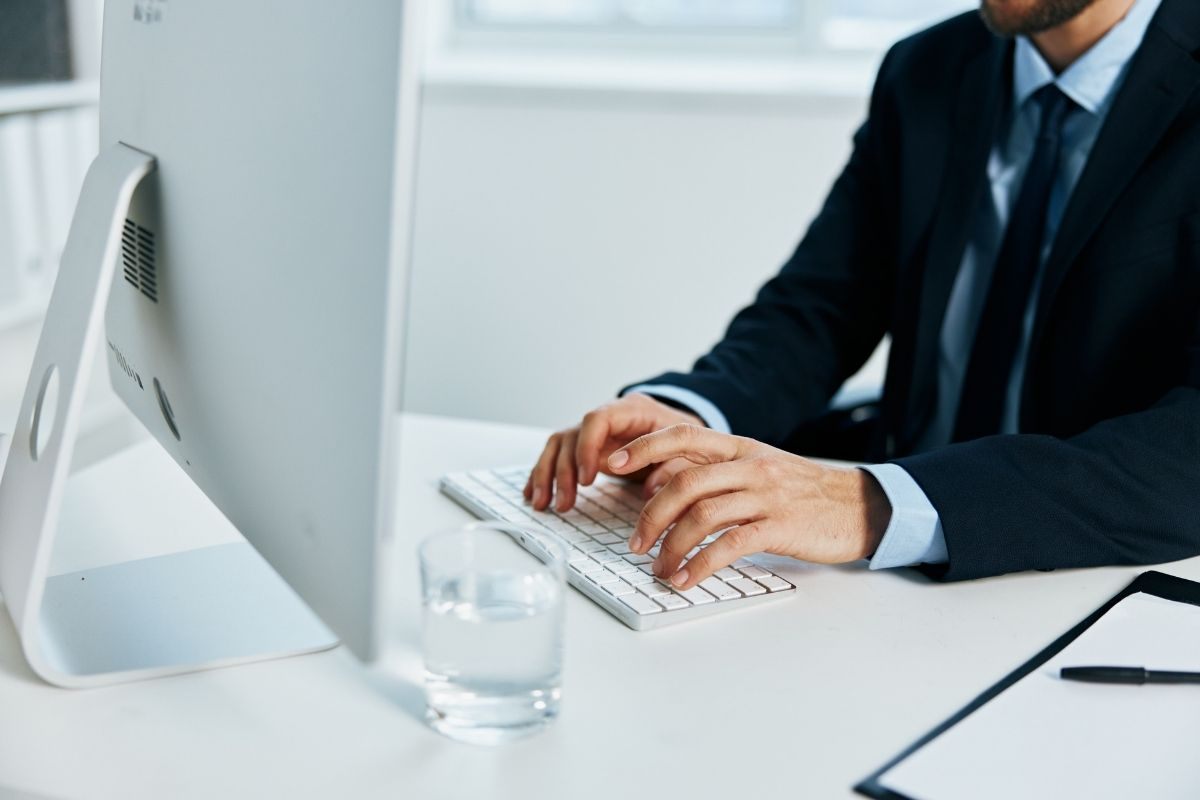 BDO takes a holistic approach to their company, thereby providing numerous career opportunities for those who are looking to join the accounting firm.
With various departments to join, BDO ensures that employees are given the chance to explore and grow into their respective talents. They provide ongoing training and development opportunities to achieve this goal.
Students and Interns Can Take Part, Too
BDO Careers are not just limited to professionals. As a matter of fact, even students and interns can find a place here with the company. As of writing, there are around 473 openings for associates, students, and interns.
Among the positions that interested applicants and individuals could take part in include internships in customs and international trade, national tax office as an advisory intern, and crisis management and business continuity.
The built-in mentorship program for interns and associates at BDO likewise gives individuals personalized and one-on-one sessions from seasoned professionals in the field. Career advisors will also be available to help these groups successfully navigate different stages of their careers.
Finding the Right Opportunity
Individuals who are interested in joining BDO should check out the BDO Careers sections. This is where they can find job opportunities that fit their skills and experiences. Simply tap on the 'Explore Experienced Career Opportunities' and users will be led to a page where they can see available BDO positions.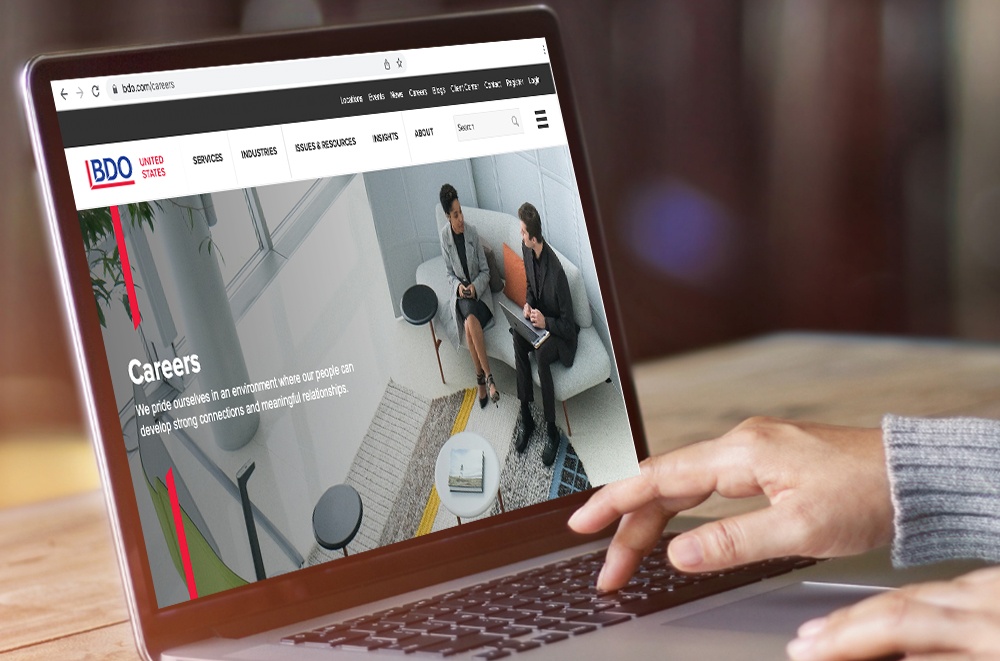 Once applicants are already on the experienced professionals' page, they can choose what department they want to work in. The options include assurance, tax, advisory, and core business services. Then, all individuals need to do is click on all the available openings in that particular sector.
Another way to find jobs in BDO is to tap on the 'Join the BDO Family' link and they will be directed to a page where they can search for job openings. There are currently over 1,361 jobs available on the website for professionals.
To utilize the search function, applicants need to key in their desired job title, category, or other relevant keywords. They can also input their target location. Alternatively, users can also simply browse the postings on the page.
Using the Advanced Search Function
Going through thousands of job openings can be challenging. BDO makes it easier for applicants to find relevant job postings with the help of its advanced search function.
Apart from the keyword and location, job seekers can also search for jobs within a specific office location and city.
Moreover, the advanced search function also covers a jobseeker's desire to work in a particular category, posting title, and date of posting.
Applying for a Job on BDO
Once candidates already have a particular posting in mind they want to apply for, they should just tap on the 'Apply to job' button located on the bottom part of the page. The job description, responsibilities, and requirements are all included on the page, so reading through these details first is essential.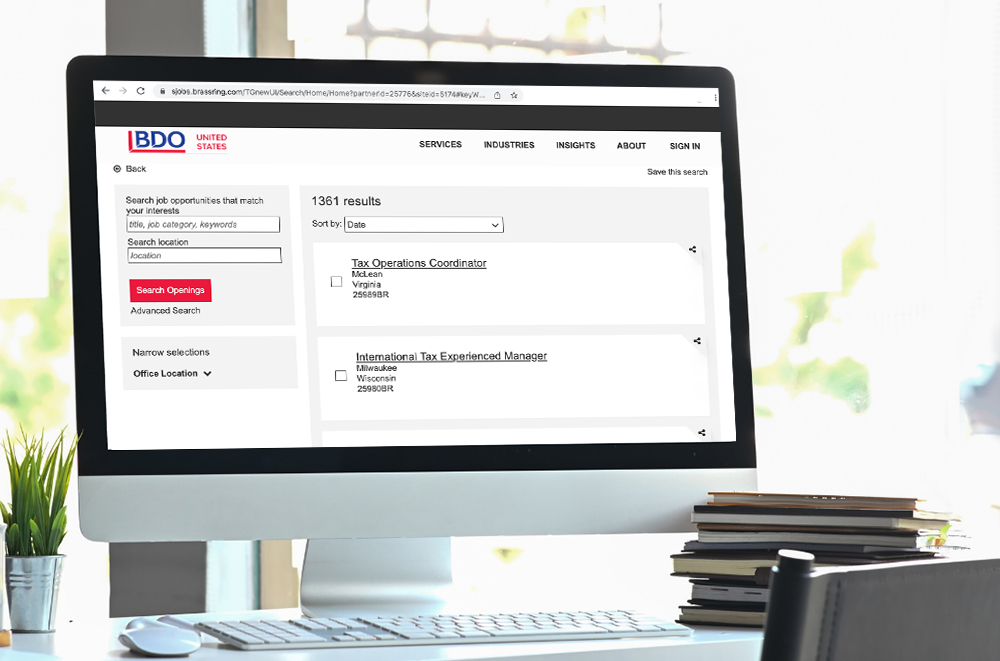 Upon clicking on the application, job seekers will be asked to sign in using their BDO account. Meanwhile, those who are new to the site can readily create one. Doing so makes applying for jobs a breeze and tracking applications much easier.
Once applicants have logged in or have created their accounts, they can start the application for the target job. They can upload their resume or CV on the website, as well as include a cover letter.
Applicants will be asked to provide their details, education history, work experience, and the like to give recruiters and BDO a clearer view. The skills, experiences, as well as other relevant job information, will also be asked during this time. This can be completed in just 10 to 15 minutes.
Another Way to Reach Out and Staying in the Loop
Those who wish to contact BDO and let them know what they can contribute to the accounting firm can also join the company's talent community. Here, they can hear all about the newest job opportunities.
To sign up, candidates will provide their name, email address, mobile phone number, and location. They will also disclose their function or target role, as well as their current employer.
The great thing is that users can also attach their resumes on the site, making it easier for recruiters to see what they can bring to the table. After signing up, users can either be contacted through text message, email, or both.
The Bottom Line
BDO is certainly one of the biggest accounting firms in the world. By checking out BDO Careers, individuals who want to jumpstart their careers in accounting, advisory, and other similar services can do so with the help of this company.
References
BDO USA, LLP –
BDO USA: Assurance, Accounting, Tax & Advisory Services

secondment program –
My Career | Secondments at BDO

BDO Careers –
BDO Careers | Accounting Careers for Professionals & Students