A lot of job seekers look for opportunities in big, established companies as these have cemented their names in their respective industries. However, some go for smaller companies like startups for their innovative, qualitative, and focused approach.
Many of these small firms have penetrated the market over the past decades, with some transitioning to becoming scale-ups and, finally, full companies. BioVectra is a successful small organization in the drug manufacturing and biotechnology space.
Individuals who specialize in this industry might want to consider looking at BioVectra job openings. Here's some of the most essential information about the company.
What Is BioVectra?
Reasons to Work at BioVectra
Career Opportunities at BioVectra
Rich Source of Information for Candidates
Using the BioVectra Job Search Tool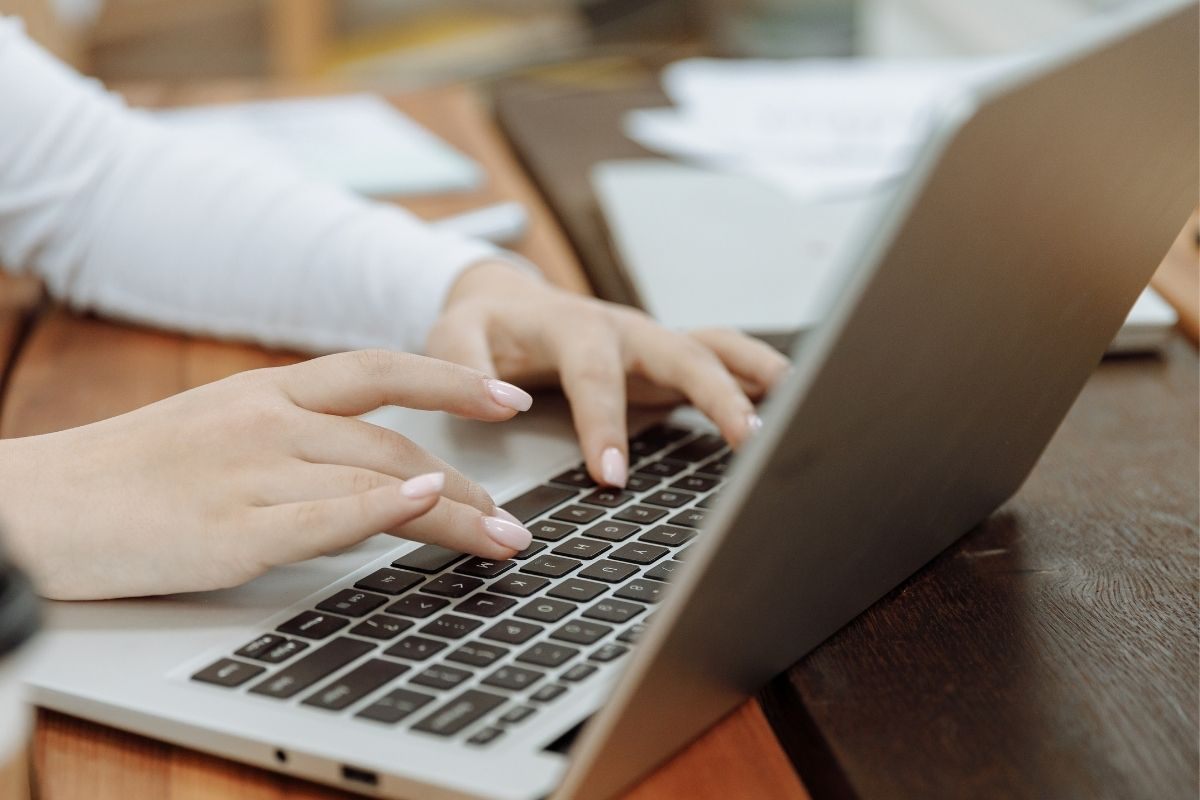 What Is BioVectra?
BioVectra is a contract development and manufacturing organization (CDMO) that deals with biotechnology and drug production. It was founded in the 70s, giving it more than 50 years of experience. It began as a startup, but while it is no longer such, it prides itself on fostering a startup environment.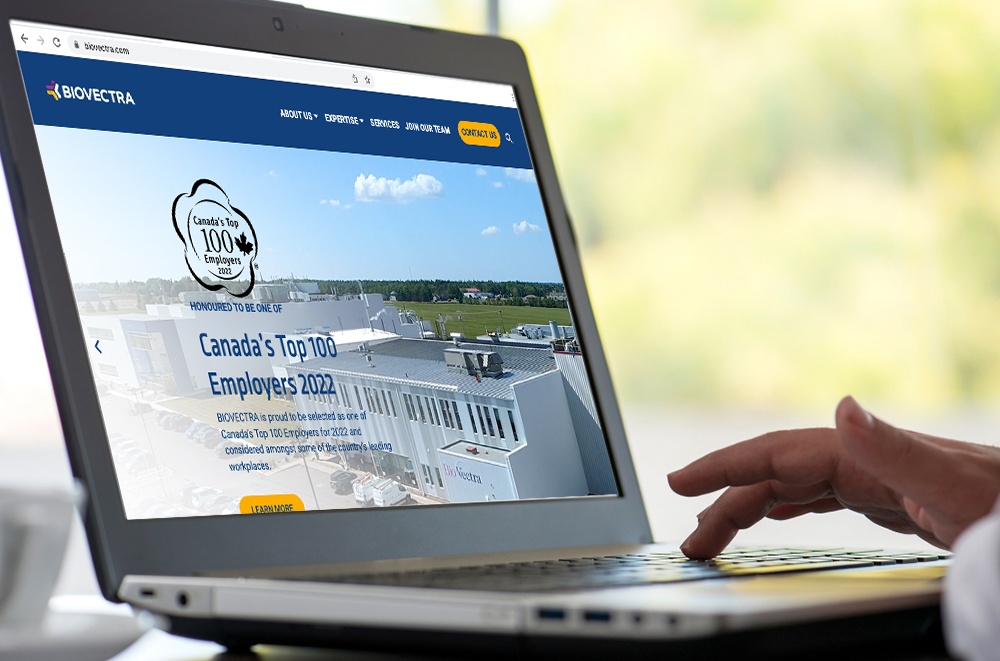 The company's focus on chemical synthesis and microbial fermentation make it a competitive player in the industry that addresses some of the most challenging aspects of drug development and manufacturing.
BioVectra specializes in the large-scale production of synthetic small molecules, fermented small molecules, highly potent APIs, biologics, and bioreagents for its clients. It optimizes the process through a combination of flexibility, dedication, and creativity.
The Canadian company currently has around 500 employees and more than 100 clients in five markets. The company is supporting 18 out of 20 of the biggest pharmaceutical and biotechnology companies. It has also partnered with over 10 projects.
Life at BioVectra
BioVectra has been recognized as one of the top 100 employers in Canada for four years straight. Even though the company began as a startup company that opens opportunities for local scientists and researchers, it now expanded to having hundreds of staff with cutting-edge facilities.
Having a small startup setup allows the organization to excel in the industry, especially as it places versatility, innovation, and passion at the core of its production process.
To ensure a harmonious operation, the company prioritizes teamwork, respect, quality, professionalism, and care not only toward their clients but most especially within the organization itself.
Reasons to Work at BioVectra
BioVectra is perfect for individuals interested in joining a pharmaceutical company or a CDMO specializing in drug development and manufacturing. It has become a notable company in its field, while also being recognized by organizations for being a good employer.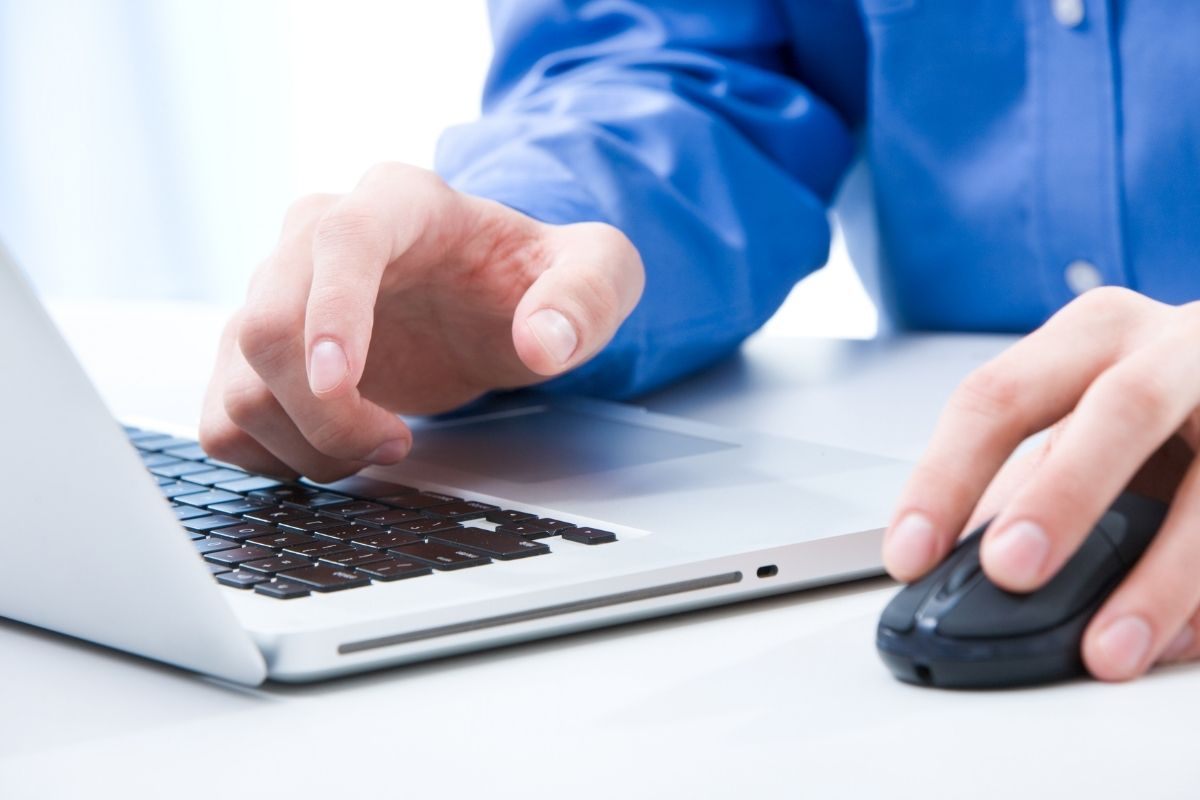 Those who want to relocate to a beautiful area will definitely find this company a great choice. It has locations in Prince Edward Island and Nova Scotia, which both offer a lovely coastal and provincial vibe, complete with a welcoming community and high quality of life.
Individuals from other countries and Canadians wanting to live in Atlantic Canada can find opportunities through BioVectra. Combined with a supportive and collaborative work culture, this workplace can offer a fulfilling experience, particularly because of its contributions to the industry.
The state-of-the-art facilities can make working at the company exciting, especially as it deals with highly advanced and technological work. BioVectra is committed to seeing its employees grow personally and professionally, so successful candidates can expect to stay with the company in the long run.
BioVectra Employee Compensation
This CDMO started with only a bunch of entrepreneurs with a passion for creating solutions for challenges involving medications. Business growth has always been one of the goals of the company, and along with it, the fulfillment of their employees' needs.
According to PayScale, the average base salary of BioVectra employees is CAD 61,000 per year or CAD 20.26 per hour. The average bonus is CAD 4,000. Of course, it is important to remember that the pay can vary depending on the position.
Career Opportunities at BioVectra
Because BioVectra is a drug maker, the job opportunities it offers are restricted to science and research. Interested individuals should make sure that they have the right background, experience, skills, and interests if they want to join the organization.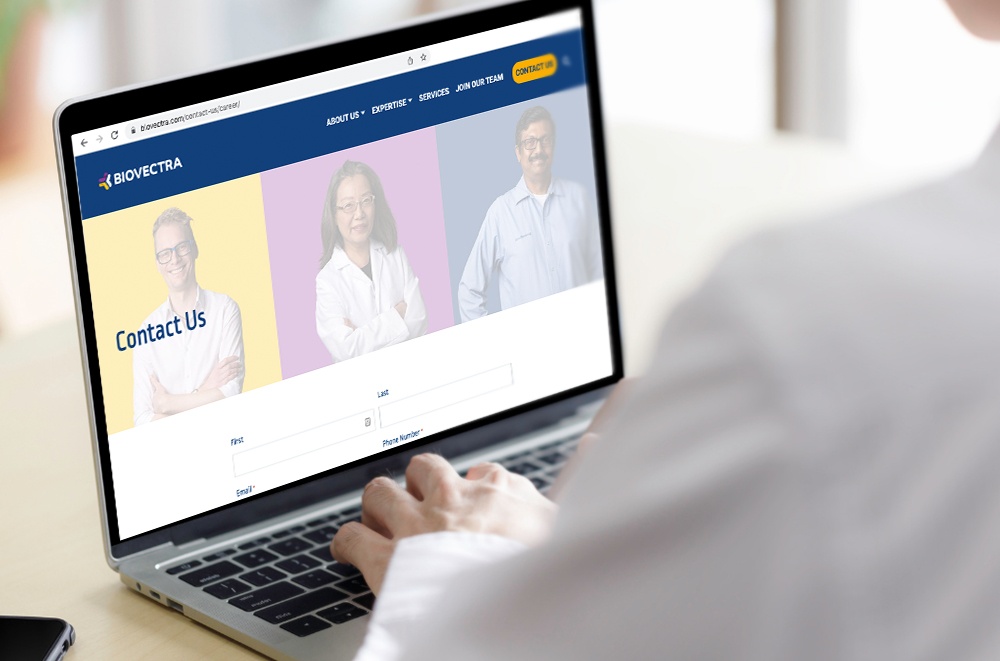 This company has several departments that may need additional staff or have openings to fill. Some of the divisions include admin, biologics, complex chemistry, and research and development. There are subcategories within each department that may call for more specific specialization.
When looking for a job at a company just like BioVectra, candidates should remember that, while it has a long history of working in the biotech and pharma space, it remains to be a fairly small organization. As such, the opportunities can be limited.
The good news is that job postings for openings in the company are full of helpful information that can help candidates determine whether the position fits their profile and preferences. With this, they can determine if they fulfill the duties that the job calls for.
Examples of Job Openings at BioVectra
Currently, there are various positions to fill at the company across different departments. Some examples are process development technicians, manufacturing superintendents, process development scientists, analytical chemists, and quality control, chemists.
Keep in mind every role has varying needs, eligibility, and qualifications. Make sure to check the description, which contains lots of valuable information such as responsibilities and criteria.
Rich Source of Information for Candidates
BioVectra puts a premium on information, which is why it has a dedicated resources page for candidates and visitors alike. It helps keep people up-to-date with the latest trends and developments in the industry through on-demand webinars, white papers, articles, and interviews.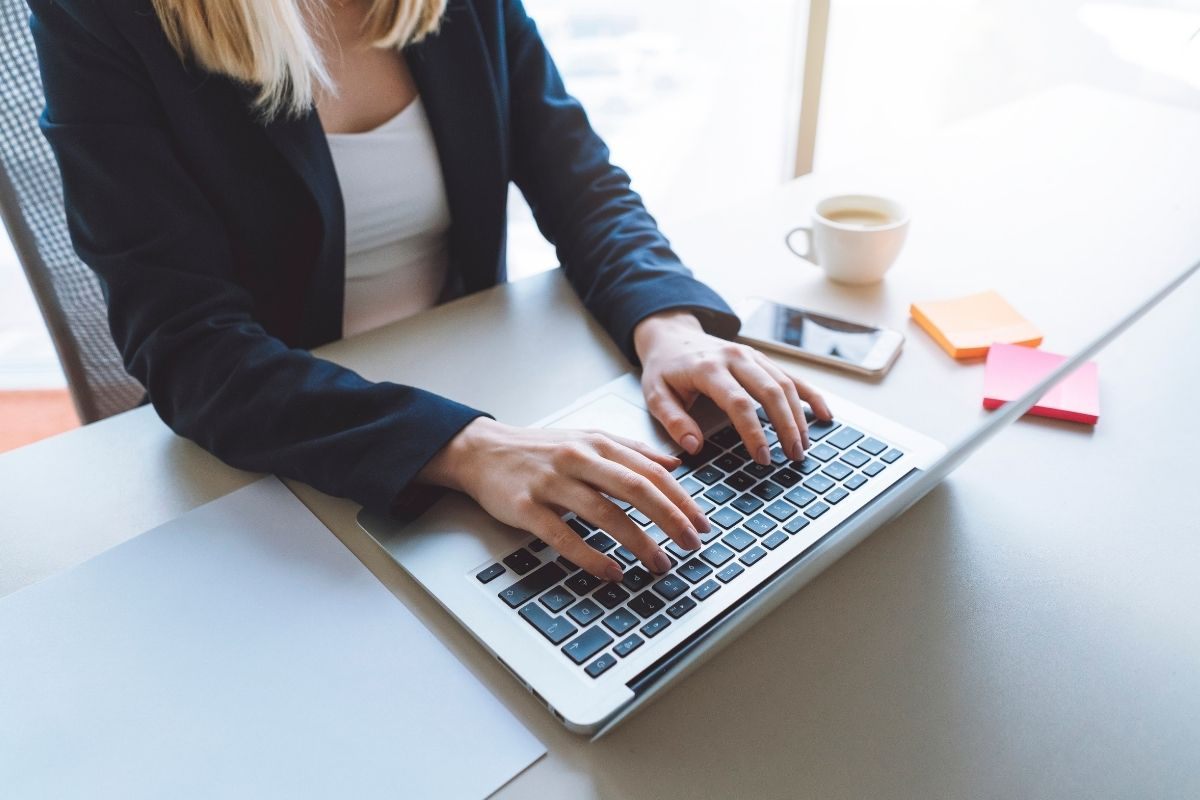 Examples of info available on the website include the webinar tackling Considerations for Microbial Fermentation, articles talking about technologies for drug-making, and other similar content, and white papers regarding the company's area of specialization.
Aside from these, the featured news section shows off articles that talk about BioVectra, including its various projects, investments, achievements, and other similar updates. This gives a clearer picture of the company's activities.
Job seekers should definitely check out this section, as it talks about the latest things the company is up to. This can be a treasure trove for candidates as part of their research.
Meet the Team at Events
While the company hosts some webinars, which can be accessed on-demand, job seekers can take their research to the next level by attending events offered by the company. These schedules are published on the website, including upcoming tradeshows, conferences, meetings, and virtual events.
Only a limited number of events are held in the industry. One of these is the Bio International Convention, which will be attended by in-house teams. Interested individuals can also request a meeting.
Job seekers should take it as a chance to immerse in the company and have a glimpse of what the company culture is like.
Using the BioVectra Job Search Tool
While the company only has a few openings, it can be difficult to find them if candidates do not know where to look. Thankfully, the organization has a search tool dedicated to job seekers. Users just need to enter a job title, keywords, and Request ID.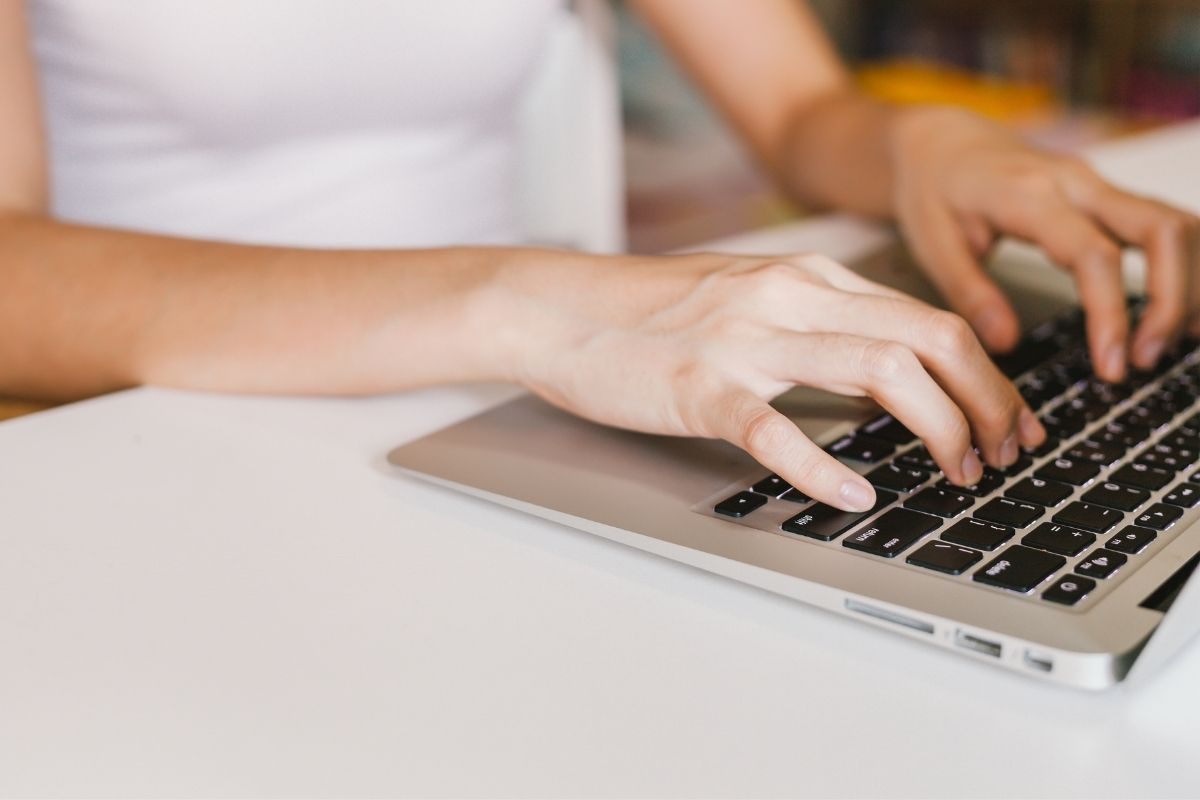 They can also select from a list of locations that are limited to Charlottetown, PE, Prince Edward Island, and Windsor, NS. This basic search can provide relevant results, which candidates can easily go through because of the limited number of postings.
Those who want a more targeted search result should use the advanced search tool, which not only requires keywords and a location, but also the pay class, requirement to travel, state or province, city, pay type, department, and date posted.
This returns with even more targeted results, helping job seekers find what they are looking for even quicker. However, they should be mindful about being too specific with their query as they may get zero results due to the openings being too limited.
Tips to Successfully Land a Job
Candidates can increase their chances of getting hired by polishing their resumes to contain only the most relevant details. This technique is used by many, even human resource managers when sorting the best applicants for a position.
Those interested in getting into BioVectra should take some time to browse all the available posts because the list is short. This way, they can get a clearer idea of what role fits them best. They can apply directly by clicking on the Apply Now button and signing in to their BioVectra account or creating one.
Should they fail to find the most suitable position, they can simply leave their resume by filling out a form. They just need to fill out their name, email address, contact number, a short message, and resume.
Final Thoughts
Landing a job at BioVectra can open a lot of opportunities for talents in the science space. Those who are interested can proceed with their search with confidence with the help of this comprehensive guide.
Check out this company's website to find a job in Canada!
References
BioVectra – BioVectra | CDMO & API Manufacturing
job postings – Job Search – Career Portal