Every country is going through a climate change crisis in just about every part of the world. From rising temperatures to frequent rainstorms and flooding to a general disruption of balance in nature, it cannot be denied that the effects of this crisis are felt by everyone today.
Companies are doing their best in helping delay, and even reverse and combat, the effects of the climate crisis. To do this, turning towards more sustainable methods and approaches to doing business is the only way to go. Cascades is a company that takes this to heart.
With sustainability and innovation at its core, joining Cascades is a dream that many people have in an attempt to help create and effect change in the world. Those who are interested in doing their part and who want to find jobs in the company should check out Cascades Jobs and what they have to offer.
Get to Know Cascades
Multiple Career Opportunities
The Benefits of Working at Cascades
Finding a Job Online at Cascades Jobs
Applying for a Position at the Company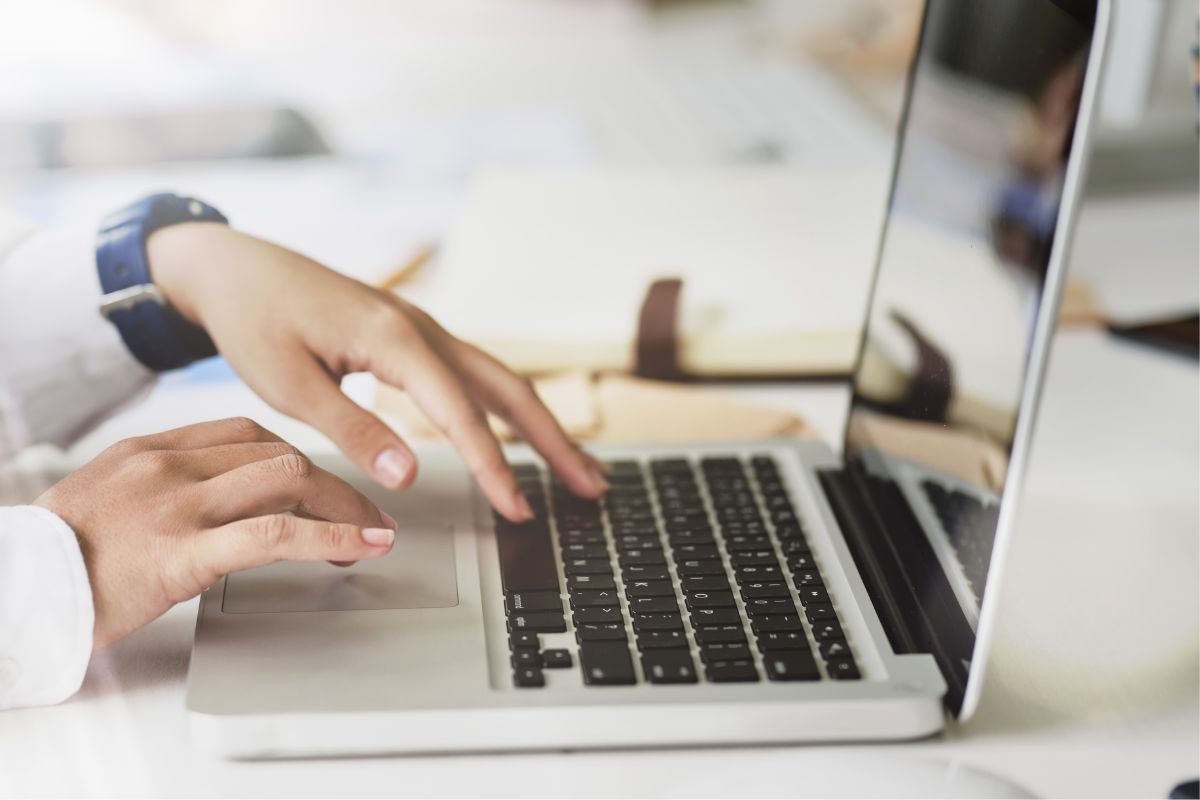 Get to Know Cascades
Cascades is a Canadian company founded in 1964. It is considered a leader in hygiene and paper tissue products. The brand is now touted as the fourth-largest tissue paper manufacturer in the whole of North America.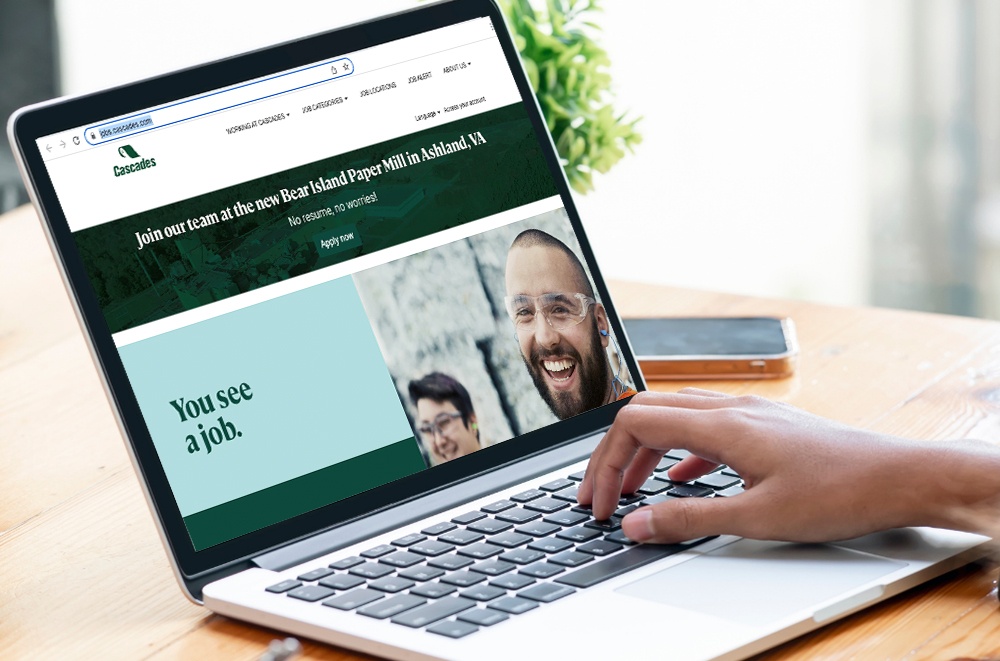 Cascades provides its customers access to more sustainable products. It takes part in converting and manufacturing tissue paper designed both for residential and commercial use. Apart from the aforementioned, the company also offers sustainable and innovative recovery and packing solutions.
Besides tissues for hygiene, Cascades also produces packaging using eco-designed solutions. In general, the company ensures that it uses fiber-based materials using recycled papers. The company takes pride in being named as one of the 100 most responsible companies in the world, even ranking 18th for its initiatives.
These include taking part in recycling and making use of residual materials and turning these into new products. As of writing, the Cascades Tissue Group claims to employ over 11,000 people across more than 90 manufacturing locations throughout North America and Europe.
Diving into the Company's Work Environment and Philosophy
The company has always kept people's welfare and growth in mind. It continues to support its people through their desired career development with its people-centric approach. It is through this that Cascades show that its employees are valuable to them, alongside its other suite of benefits.
Besides this, it's important to stress how much the company values its employees' health and wellness. Cascades provides a safe working environment for its people to work in. At the same time, the company believes in offering experiences and room for growth for its employees.
Meanwhile, its management philosophy is also people-centric and one that thrives on inclusion and diversity. It also highlights respect and communication with one another. Likewise, Cascades promotes camaraderie and teamwork within the brand with various events held in the firm.
Multiple Career Opportunities
One of the main perks of working at Cascades is that there are tons of career opportunities awaiting interested applicants. The company gives priority to employees who will be promoted internally or within the company.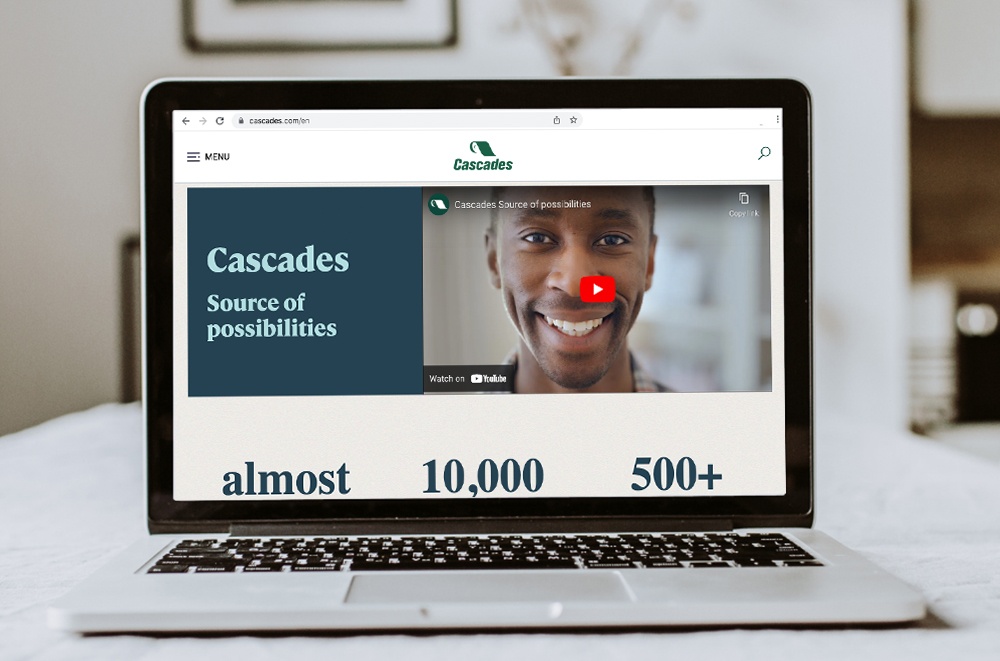 With around 240 job types across 11 job categories or around 14 specialized fields of interest, candidates will have no shortage of job options awaiting them at the company.
In addition to different job opportunities, applicants can also work across various job locations including Montreal, London, New York, and many others.
These serve as some of the locations where employees can get rapid advancements and transfers within the company.
Room for Supportive Learning and Growth
Cascades ensures that it invests in its employees to help them achieve their respective career goals. In fact, in 2017, the company invested more than $10 million in training alone. In-house training programs, as well as continuing education allowances, are a part of this initiative.
On top of training materials, the brand gives a customized and comprehensive career development plan that helps its employees obtain their professional dreams and ambitions. This career plan determines the employees' goals in line with Cascades' objectives.
Cascades monitors its employees' performance to gauge whether or not a person is ready to achieve new milestones within the company. Individuals who are adept can take on more responsibility, get more experience over time, and be promoted to senior positions.
The Benefits of Working at Cascades
Cascades takes care of its people. To show this, the company provides a market competitive and comprehensive remuneration package. Salaries are dependent on the position, but these range from $36,319 for interns, $78,675 for production supervisors, and $94,000 for human resources managers.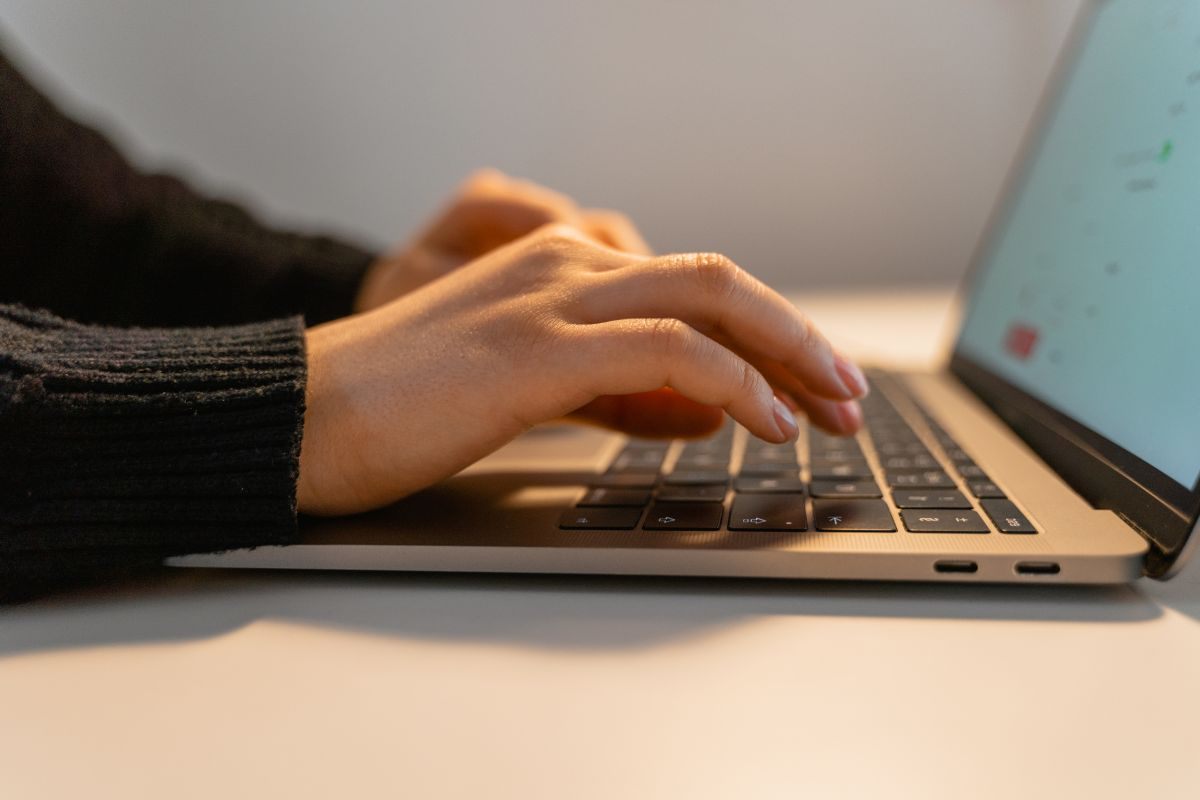 On top of the competitive salary, Cascades also gives its employees access to the company's share of the profits twice a year based on the employee's performance. In addition, employees are also allowed to take part in the company's share purchase plan.
The organization also provides a group insurance plan, as well as a pension plan, for employees who are at varying stages in life. The clothing allowance is also given to employees who purchase clothing with the Cascades effigy.
Other Benefits from the Company
It's important for employees to have work-family balance in order to avoid burnout and stress, which is why Cascades takes a more inclusive approach that gives their employees more time to spend with colleagues as well as more time for themselves.
Here, workers are allowed to use their lunchtime to train at the gym, take part in family activities with peers, as well as get reimbursement for their respective sports registration fees. Other benefits that employees could get depend on their unit and position.
Benefits include access to hot meals from the cafeteria, computer equipment allowance, borrowing of tools and equipment from the company, and telecommuting benefits. Employees living in Kingsey Falls can also expect their daycare fees and municipal taxes to be reimbursed by Cascades. A recognition program also seeks to highlight and acknowledge the contributions of individuals in the company.
Finding a Job Online at Cascades Jobs
There are lots of job opportunities across different categories at Cascades, and job seekers can land their dream roles by finding the right openings. The key to doing so is knowing where to look. One way to find Cascade jobs online is by browsing its catalog, starting from the latest posts.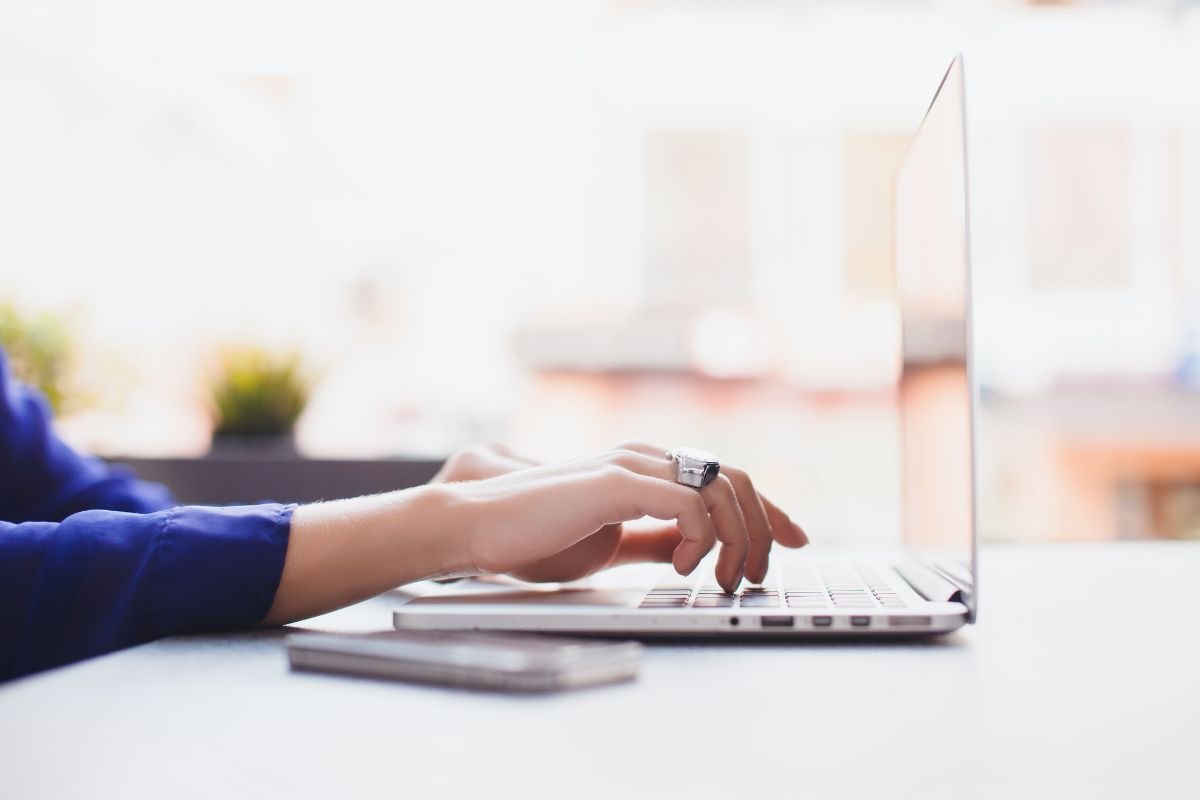 This may be a taxing task, as candidates will need to check each of the newest posts to see which ones fit their abilities and needs. However, it is a surefire way to ensure that they view all potential opportunities.
However, a more efficient way is to browse by category based on their area of specialization. This way, they can view a list of openings related to their field, and systematically view job posts by date posted.
For those who want more efficient and effective use of their time. Cascades has a dedicated jobs site committed to filling open positions in the company. Users just need to key in a keyword like a company or position, and location.
Using Filters in the Job Search Section
The best part is that candidates can do a more targeted search using advanced filters. This enables users to enter multiple criteria to get more particular results.
Some of the customization options include job titles, location, city, province or state, country, and position language. This shows results that are more relevant to applicants and helps them land a job that is ideal for them.
Applying for a Position at the Company
Cascades also makes it easy to apply for jobs. Candidates can simply click on the Apply Now button to start. Keep in mind that this requires an account with the platform. Those who already have one can simply sign in, while those who do not yet can sign up.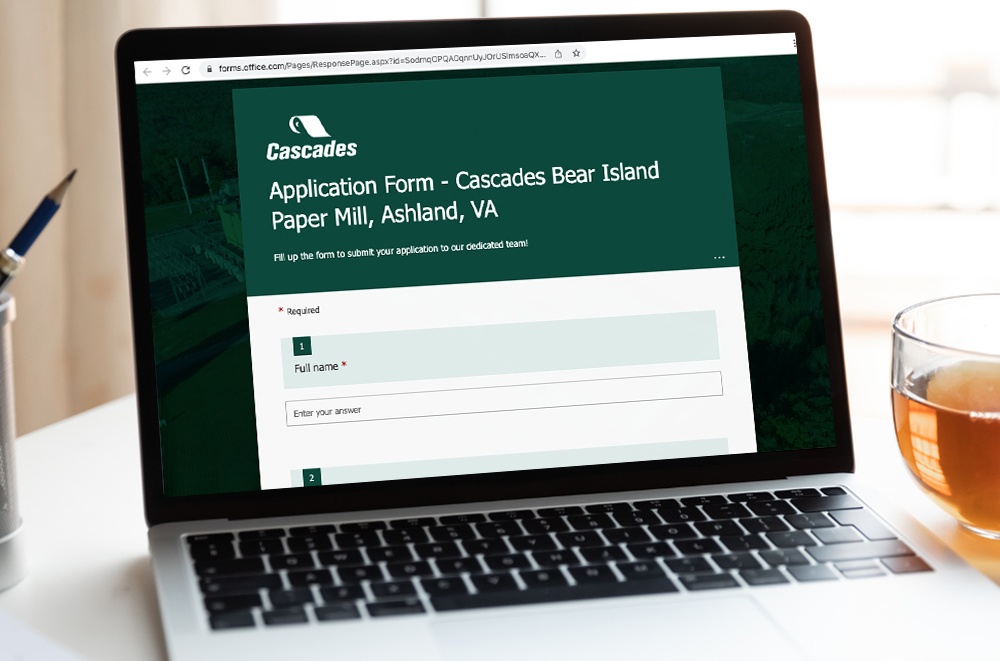 Before applying, it is important to go through the job post carefully. The good news is that it contains valuable details such as the job's challenges, responsibilities, required background, and reason to work at the company.
It also offers information about the company, job segment, and nearest major market. Once done, users can proceed with the application without hassle.
Tips for Success
One thing that makes searching for Cascades Jobs convenient is the ability to create job alerts. This can be done by performing a search and clicking on the Create Alert button. Users can also indicate how often they want to receive alerts.
This is a great way to stay on top of new postings, giving applicants a head start. Candidates with a strong background should apply for a job sooner, as it minimizes the possibility of the company has found a suitable applicant.
For a more efficient experience, candidates should make sure to prepare relevant documents such as their resume and cover letter.
Final Thoughts
Finding Cascades jobs is easy with its dedicated search website. With this guide, interested applicants can look for career opportunities at the company, go through the application process, and land the job of their dreams.
References
career opportunities – JOBS – CASCADES