Getting into an executive position takes a lot of grit, skills, charm, and connections. With numerous companies out there in the world, a lot of them are looking for executives to help bring them to new heights.
One challenge for executives wanting to join another organization is hunting for a company that perfectly suits their needs and which can benefit from what they have to offer.
Those who are in search of executive opportunities should check out CEO Worldwide Jobs. This platform is designed to help companies find executives while also giving qualified individuals an avenue to find career choices. Learn more about CEO Worldwide jobs below.
About CEO Worldwide Jobs
Search Engine for Companies
Valuable Information from Experts
Becoming an iCEO through CEO Worldwide Jobs
Creating an iCEO Profile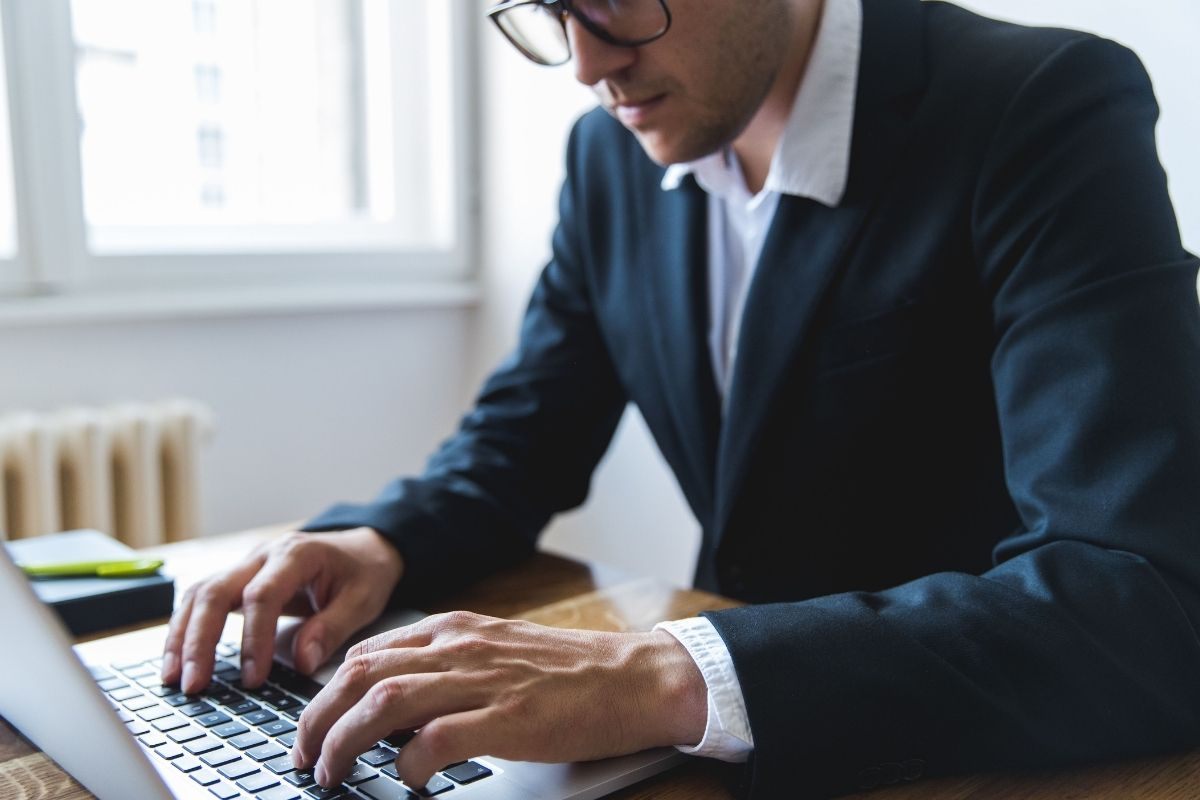 About CEO Worldwide Jobs
CEO Worldwide Jobs is an online recruitment platform geared toward helping companies fill important international positions in the organization and connecting executives with such companies. Its focus is C-level executive positions, which it aims to fill within days of its clients submitting postings.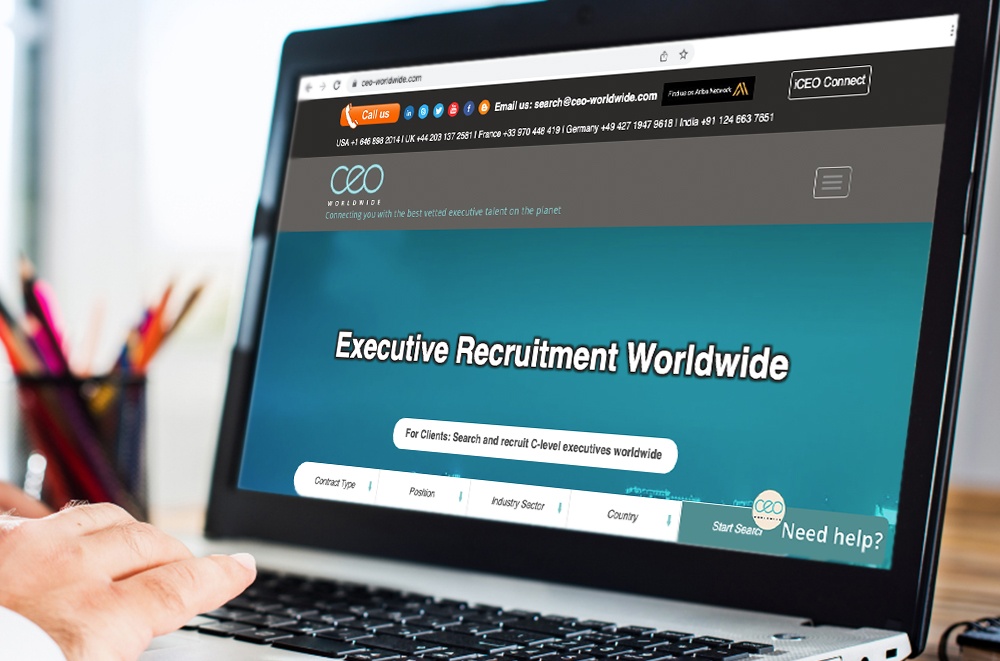 CEO Worldwide Jobs has been around since 2001 to help companies and executives connect on a global scale. The main goal of this platform is to fill international executive and managerial positions for companies across the globe.
To this end, CEO Worldwide Jobs developed methods to find the right candidates and hone leaders. It launched the recruitment program Management on Demand, along with other valuable features that help both companies and candidates.
Currently, the platform has 17,803 permanent executives, 13,720 interim managers, 7,196 executive consultants, 10,824 non-executive directors, and 3,141 executive investors. Since its creation in 2001, the website has aided in the employment of 1,383 C-level executives.
Main Feature of CEO Worldwide Jobs
The main pull of this platform is the fact that it makes it easier to recruit from anywhere in the world. Organizations anywhere can become clients of CEO Worldwide Jobs, whether they are in Asia, Europe, the Middle East, and North America.
Its service offers tailored and risk-free solutions. Clients can receive a shortlist of candidates within a week. Plus, clients who fail to find someone for their company do not need to pay, as the platform only charges success-based fees.
It caters to organizations of all sizes in every industry that are in need of cross-border executives for international development, merger and acquisition management, turnaround and crisis management, or the sudden departure of a key executive.
Search Engine for Companies
In line with its goal of providing clients a selection of candidates, one of the most striking features of this platform is its search engine for companies. Clients can start their search by providing specifics such as the contract type, position, industry or sector, and country.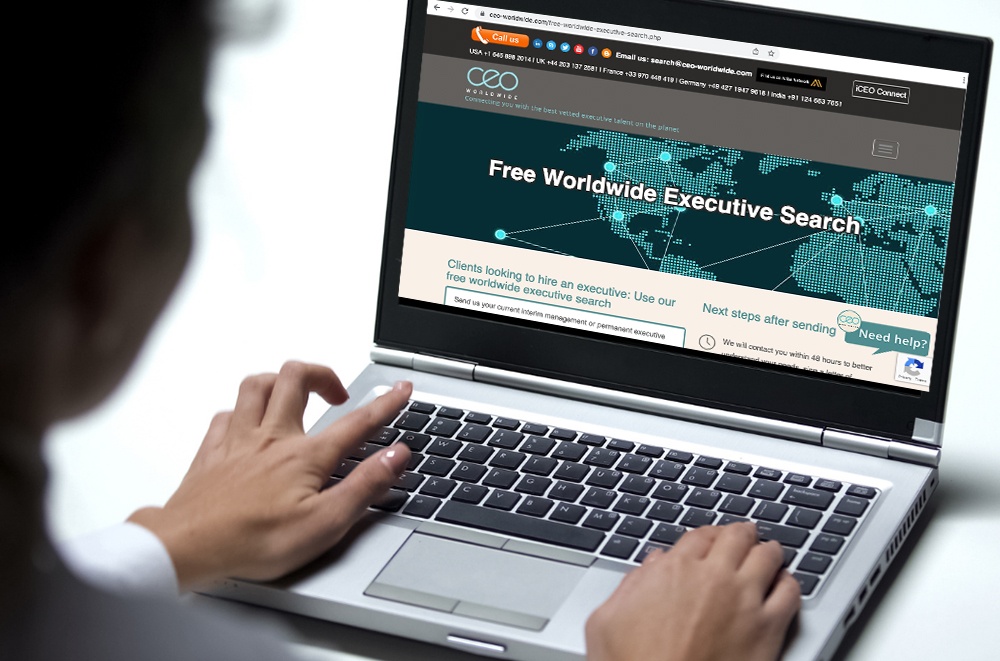 Contracts can be for permanent executives, interim managers, executive consultants, executive investors, and non-executive direction. Positions include CEO, COO/Managing Director, CFO, Business Development Director, Sales and Marketing Director, and General Counsel.
As for the country, clients can choose from a long list of countries where CEO Worldwide Jobs have candidates. The key to a successful search is to pick the right entries so that the search engine can filter out irrelevant results.
To look for even more candidates, clients can submit their own search requests. They must include details like their name, contact information, and country, along with the position they are looking to fill and its description.
Vetted Candidates Globally
The platform makes it a point to ensure that every candidate it endorses to clients is qualified and fit to fill the role they would be hired to perform.
To make the search easier when looking for people in certain areas and countries, the search by country feature is their best bet. They are sure to find executives in European countries like France, the United Kingdom, Germany, Belgium, and more.
Options also include countries in North America, South America, Oceania, the Middle East, and Africa.
Valuable Information from Experts
In the spirit of helping organizations and candidates, the website makes a lot of management information accessible through its iCEO Expert Papers. These are first-hand papers written by individuals with lots of experience working in their roles.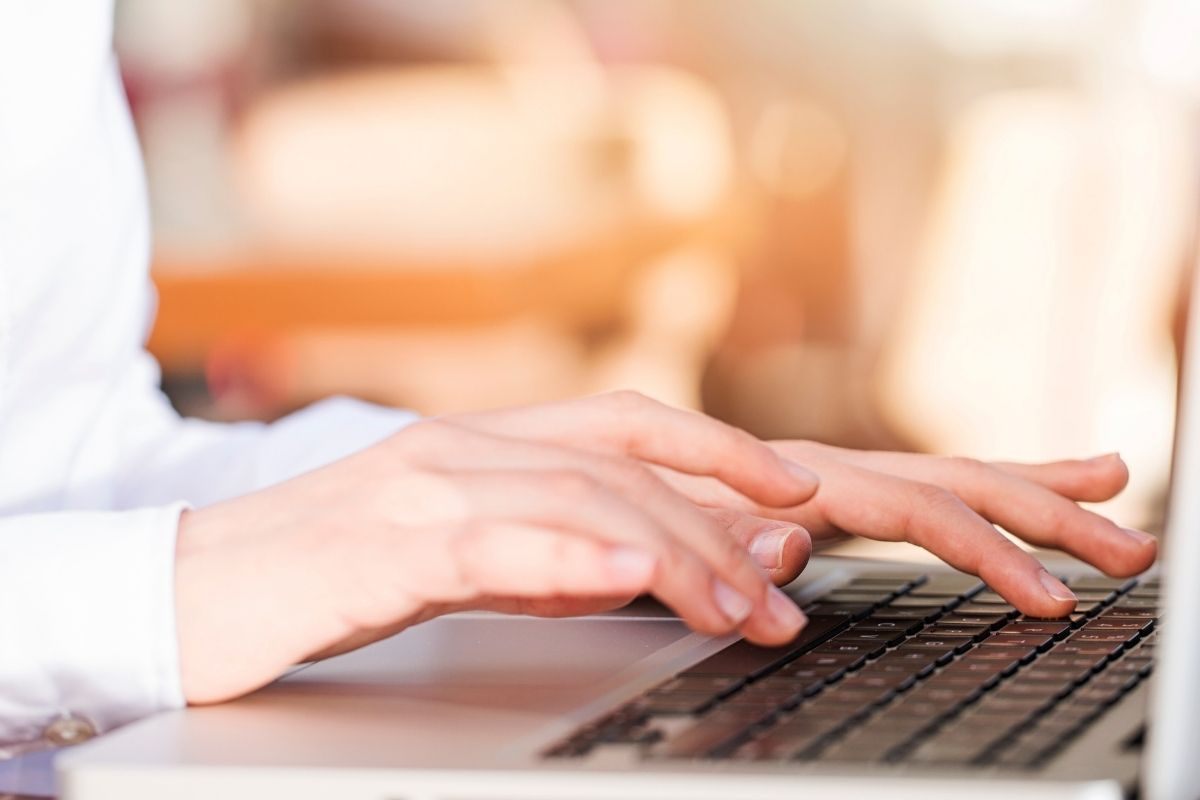 Experts from all departments share their insights on topics such as being a CEO, head of human resources, or a sales and marketing professional through this section. Users can also find white papers and case studies that could provide worthwhile information.
These papers can serve as an inspiration and guide not only for individuals but also for organizations.
Interested individuals can subscribe to CEO Worldwide Jobs blog and newsletter to get the latest updates on these papers.
Unique Insights and Guides
Aside from papers, the platform also gathered individuals willing to create business videos.
This collection is composed of executives and interim managers who use videos to share their challenges, interesting cases, and success stories.
Becoming an iCEO through CEO Worldwide Jobs
Individuals who are experienced executives can work internationally with the help of this platform. To start, the first thing to do is to become an International CEO or iCEO. These are individuals vetted by CEO Worldwide Jobs and are automatically added to its list.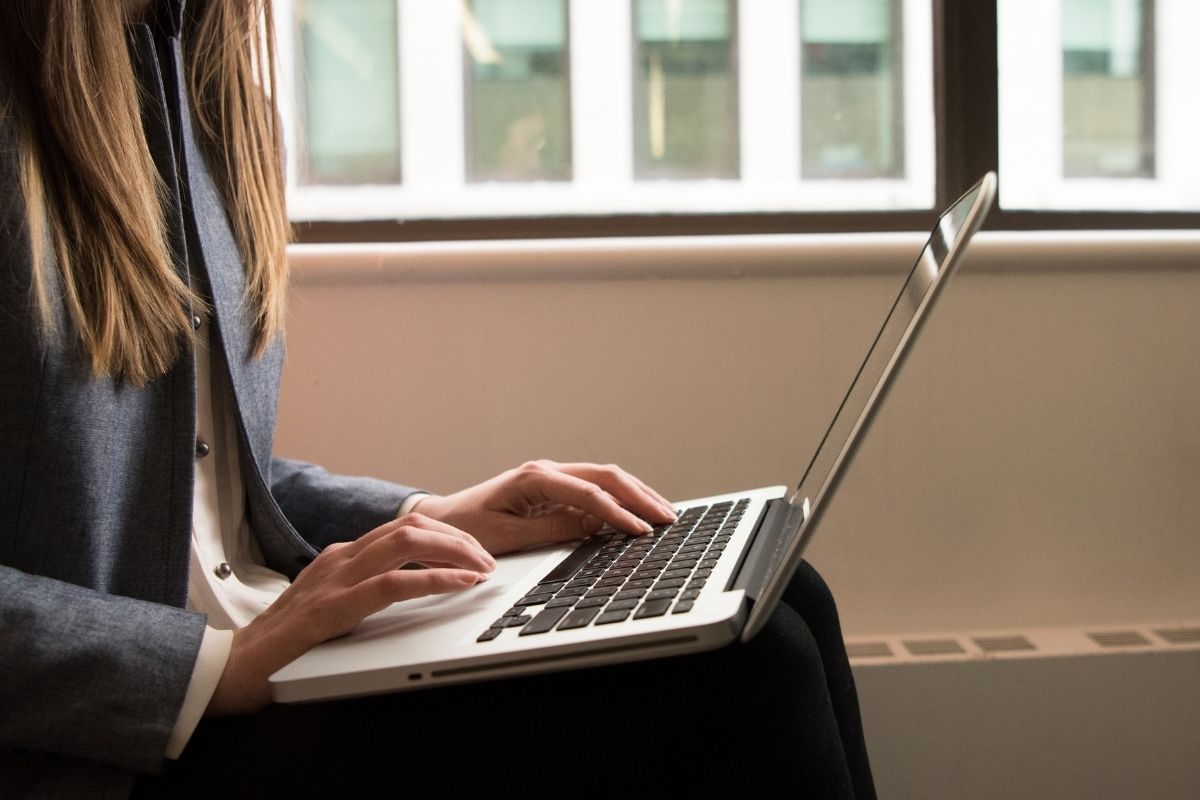 To become an iCEO, users need to fill out the application form with all relevant information, including their full name, contact details, and home country. They will also be asked about the specifics of their experience as executives or leaders.
Questions seek to know more about candidates, including their experience as a founder or co-founder, interim management, consultant, executive coach, non-executive director, or investor. Their latest position is also required, as well as their industry and years of experience.
Then, users need to indicate whether they are looking for interim, permanent, transitional, or consulting opportunities. Their desire to invest should also be declared. To further know more about candidates, they are required to upload a resume.
The Meticulous Vetting Process
The vetting process is simple but rigorous to make sure that only competent applicants receive the opportunities the platform has to offer. The process is composed of three steps, which include identifying candidates through various methods such as scouting and referrals. Candidates can also send in their applications.
Then, the platform goes through the resumes and achievements of the applicants. Those who are approved to become iCEOs will be required to create an online bio, which will be approved. This bio can be accessed by clients through the Executive Search Engine.
In the last step, the platform will create a list for clients. This starts by making a pre-selection of 20 to 30 candidates, who will undergo online interviews. Two references per candidate are required. After this, only four to six vetted candidates will be forwarded to clients.
Creating an iCEO Connect Profile
Once candidates are accepted as iCEOs, they can maintain their profile through iCEO Connect. This is a community of iCEOs with the goal of landing the right international executive jobs. Users are given an account once they make it as iCEOs.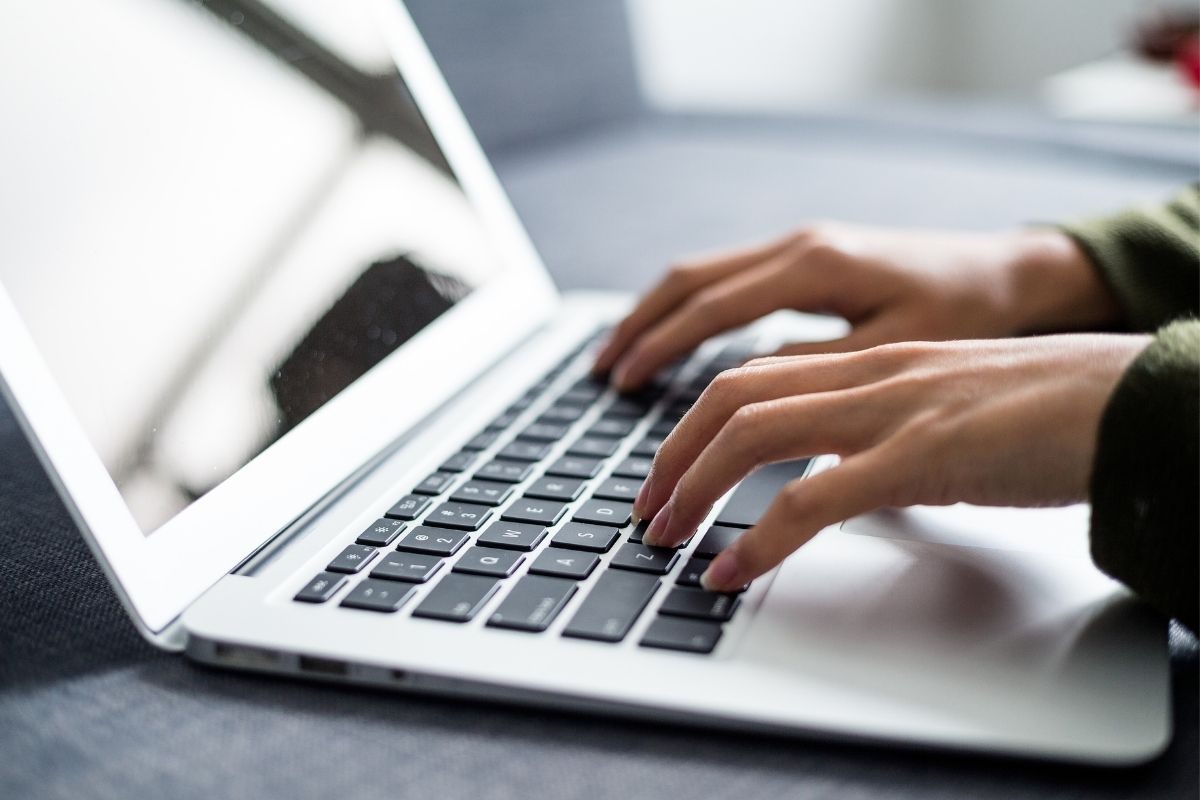 The platform has a privacy policy that protects the safety and security of members' information. All details sent to CEO Worldwide Jobs are fully confidential, so users do not have to worry about privacy leaks. Plus, the biography that appears on Executive Search Engine searches is anonymous.
It is important to maintain the iCEO account as it is basically a candidate's profile. This is how the system can locate their information and help connect them to organizations looking for someone like them to join the company.
This also means that updating the iCEO Connect profile is always essential. This way, potential employers can find them more efficiently, and they can be recruited for the right job.
Other Benefits of Updating the Profile
Updating their profile is important as it can improve the experience for both parties, helping organizations find the right people and candidates find the right companies. However, it offers more advantages for candidates as it helps increase their chances of finding work.
They can create an online resume and upload a business case video, which can be done using the free iCEO Video Studio. They can also promote this content without any charges. Plus, they can upload papers and other interesting content using their profile.
iConnect also creates a link not only with the built-in search engine but also the platform's blog and its LinkedIn group.
The Bottom Line
CEO Worldwide Jobs is a great start for executives who want to join a new company and expand their opportunities. With this website, users can show off their credentials, connect with a company that they are interested in working for, and ultimately let them share their expertise.
This platform for C-level executives allows them to find work around the world, in various countries across multiple continents. With all of these options, C-level candidates have any options.
References
CEO Worldwide Jobs – Executive Recruitment Worldwide | CEO Worldwide