Joining the workforce can be downright intimidating, especially for those who do not know where to start or to look for jobs. This can also be challenging even for seasoned professionals who are in the midst of changing careers.
Thankfully, individuals can rely on Chegg to find the right job for them no matter what age they may be. While Chegg may typically be known as a website for students, it has also branched off to provide all working individuals access to various job opportunities.
For those who are in need of aid and enlightenment in finding the right career path, Chegg may just be the platform for this. Take a look at what this site has to offer and how Chegg can help you land the job of your dreams.
Get to Know Chegg
A Place to Jumpstart Your Career
Applying for a Job on Chegg
Using Chegg's Advanced Search and Filters
Types of Jobs Available on Chegg
Tips for Using Chegg to Find a Job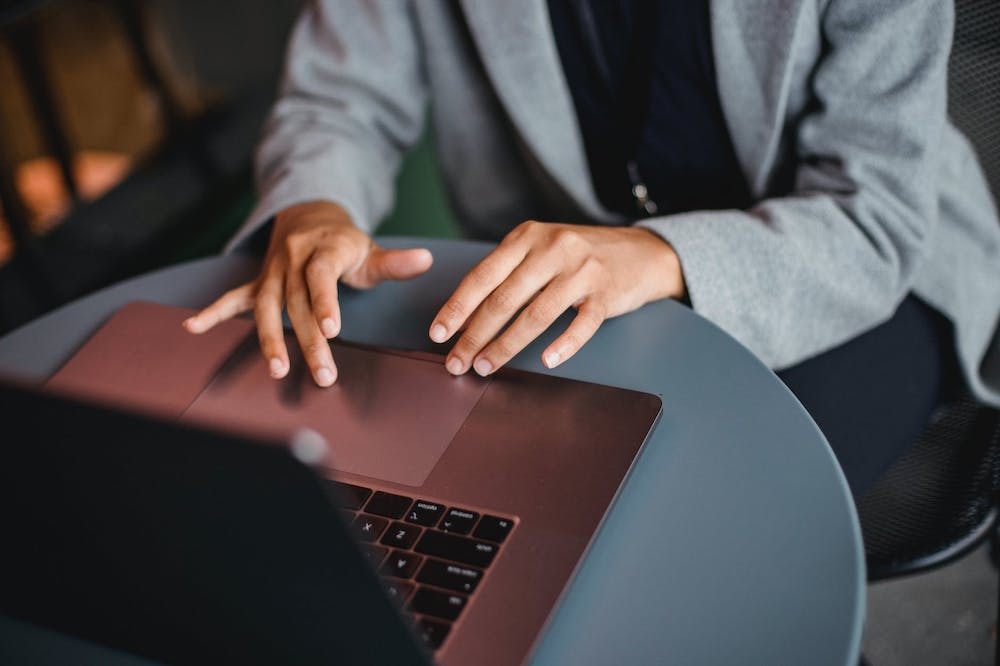 Get to Know Chegg
As briefly mentioned in the introduction, Chegg is a company that provides student-related services. It counts digital and physical textbook rentals as one of its main offerings, as well as varying textbook-related solutions, online tutoring, and many others.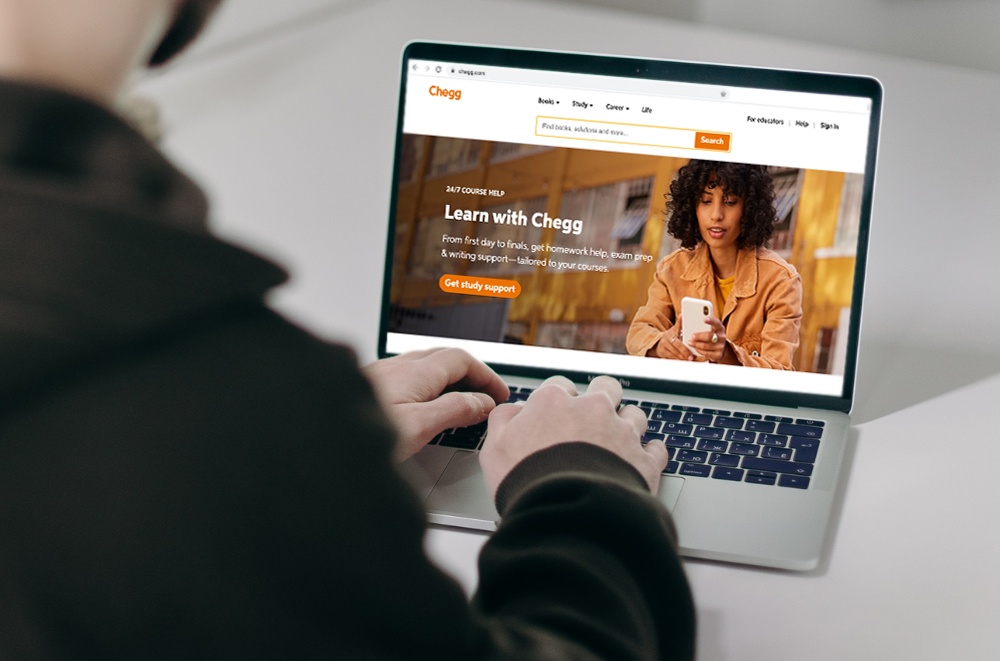 This educational technology company first launched its service in 2005. By March of 2020, the company had amassed approximately 2.9 million followers around the globe.
Although the platform is known primarily for the aforementioned services, it has now provided another avenue to ensure the success not only of students but also professionals who are interested in finding the career path for them through Chegg Internships and Jobs.
This section of the platform provides many different insights about jobs across varying industries among further features detailed below.
Who Should Use the Careers Platform
The careers section of Chegg is ideal for both students and professionals who are looking for the right job opportunities or who are looking for a career change.
This section is great for students who are seeking internships and gaining more experience prior to joining the real world.
It can also help professionals or new graduates who intend to know more about the industry they are interested in entering and what it entails.
A Place to Jumpstart Your Career
One of the main benefits on the Chegg careers platform is the numerous careers and job opportunities across various sectors. The variety lets individuals explore different career paths that are aligned with their experiences, needs, and interests.
In line with this, the different job postings and sections come with corresponding information that is specifically catered to that industry.
Apart from the salary range, the duties and responsibilities that come with each particular job are also outlined briefly, giving more insight into what individuals can expect in this sector.
Each of these positions comes with available related internships and entry-level jobs. These suggestions located below each job title or keyword helps individuals who are in search of the right opportunity to easily snag one that they are looking for.
Finding Internships to Gain Experience
As previously mentioned, the Chegg website is also geared towards providing students access to internships.
These internships help broaden their horizons by immersing them in the culture and work load observed in these workplaces.
Students who are looking to find internships that fit their degree or course can refer to this particular section. This way, they can find internships that are designed for their needs and help them to gain valuable industry experience prior to beginning their career.
Applying for a Job on Chegg
Chegg makes it easy for job seekers to find jobs. As a matter of fact, in its careers homepage, individuals can simply type in a specific keyword or career path and the platform will immediately provide a list of recommended careers that fall under this criteria.
By going through the suggested careers, job seekers can choose one that fits their ideal trajectory by reading more about the job roles and responsibilities, and salary range. Applicants who are content with their current career path can proceed to the section that features related jobs in the industry.
Applying with Chegg
To apply for a position, all a person needs to do is choose the job posting that appeals to them. Begin by reviewing the duties and responsibilities, as well as the requirements and other necessary details outlined in the posting, and then tap on 'Apply now.'
Bear in mind that individuals can only proceed with their application if they have a Chegg account. They can sign up with an email address, an Apple account, their Facebook account, or a Google account.
Using Chegg's Advanced Search and Filters
Searching for jobs on Chegg will yield hundreds, if not thousands, of opportunities. To further refine the offerings, job seekers should take the time to refine their searches. Doing so allows them to limit the results to what they are really looking for.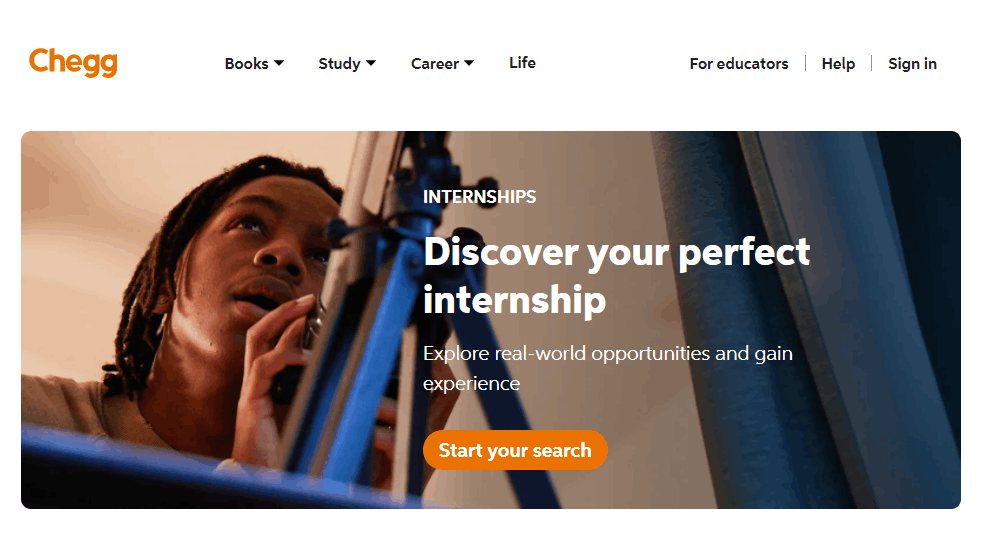 Using the search option, people can input the job type or title they are interested in alongside the city, state, or ZIP code in which they would like to find employment. Further filters include jobs based on date posted and the compensation type, among others.
Focus on What You Want With Chegg Filters
Other filters and sections in the advanced search section also allow individuals to see what jobs are most relevant versus what is most recent and they can sort their preferences based on the type of hours they wish to work.
In addition, users can also enter their desired company, the educational background they possess, and even search for positions that also include visa sponsorship.
Types of Jobs Available on Chegg
Chegg ensures that various job opportunities await job seekers. In fact, there is one for just about every industry, so one is sure to come across thousands of opportunities.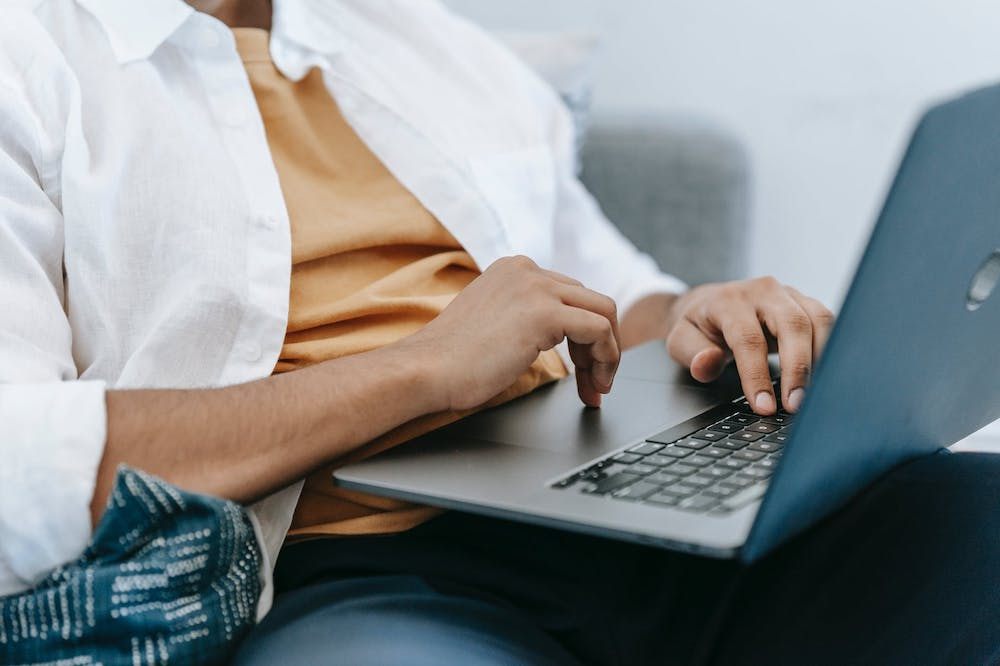 These sectors include arts and entertainment, business, education and community, healthcare, sciences, and computers, among others.
Some of the careers that are more popular on the Chegg platform include being a User Experience Researcher and a Graphic Designer.
Outside of these popular searches, individuals can also find jobs such as 3D Animators or Artists, Academic Advisor, Accountant, and many others on the website.
Requirements for Each Job
Each job posting has different requirements for its applicants, so be sure to check these details out prior to applying for a job.
For example, a Content Creator at Skin Beauty requires applicants to work part-time and have qualifications across the likes of keyword research, Google analytics, photo editing, excellent writing skills, and the like.
Meanwhile, a Gallery Assistant at Chemers Gallery, which is a full-time position, requires applicants to be adept at multitasking, excellent in communicating, adept in providing general office support, must be able to lift at least 25 pounds and many others.
Tips for Using Chegg to Find a Job
Chegg wants its users and applicants to find success in everything that they do, especially when it comes to their respective careers.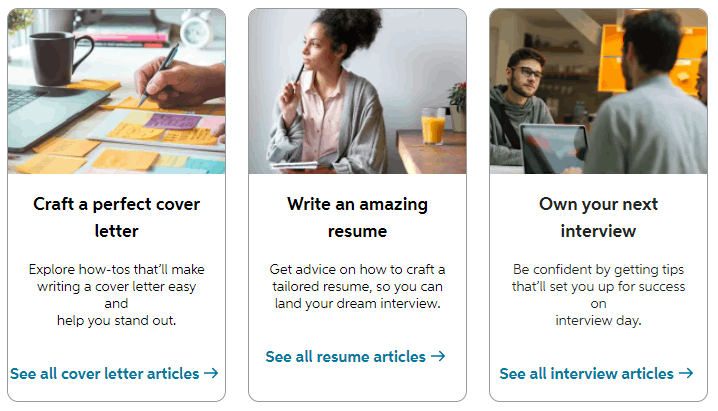 Because of this, individuals should take the time to read the tips and tricks provided by Chegg when it comes to their job searching journey. They have a dedicated resource and blog for this with tons of advice and guidance for job hunters.
To help applicants secure the job that they want, they should constantly apply for jobs. This means checking regularly for recently posted jobs. Being an early applicant means that individuals have a better chance of getting noticed by the employer and being shortlisted for the job.
Of course, it goes without saying that creating a Chegg profile is essential. While non-Chegg account holders can still search for jobs, they cannot save or add jobs they want to the list, making it harder for them to remember what particular career paths they have been eyeing on.
A Dedicated Career Center
This Career Center provides a wealth of information and advice for students, professionals, and graduates on an extensive range of topics.
From mastering the art of resume writing, to writing a cover letter, learning how to network, and reading about the success stories and insights of executives in different industries, there are numerous resources that people can turn to in times of need.
These resources are a reliable source of help as this can aid them in getting an advantage and leverage when it comes to applying for their dream position.
The Bottom Line
Chegg is a wonderful platform that allows job seekers to find the right career path for them. With its rich resources and numerous job options, individuals are sure to discover and snag their dream job without much difficulty.
Be sure to create a profile and take advantage of the highly customizable search function and its filters to find the job that's perfect for you. Chegg can help you land the type of job you've always wanted.