Entering the world of finance can be quite cumbersome and even intimidating for many individuals, especially for those who do not know exactly how to buy stocks that are right for their portfolios. This is where a stock broker comes in.
For those who love to dabble in sales and provide their clients with the right kind of assets, becoming a stock broker might be right up their alley. Not only does this provide high earning potential, but it also provides career fulfillment and growth down the road.
While stock brokers' lives are often depicted as manic and glamorous by films and even television shows, this does not truly and fully encapsulate what the job entails. So, before diving in headfirst, make sure to learn more about this job and what it takes to become a stock broker. Read on to know more.
What Is A Stock Broker?
What A Stock Broker Does
Qualifications And Requirements On How To Become A Stock Broker
Licensing Requirements For Stock Brokers
Where To Apply For Stock Broker Jobs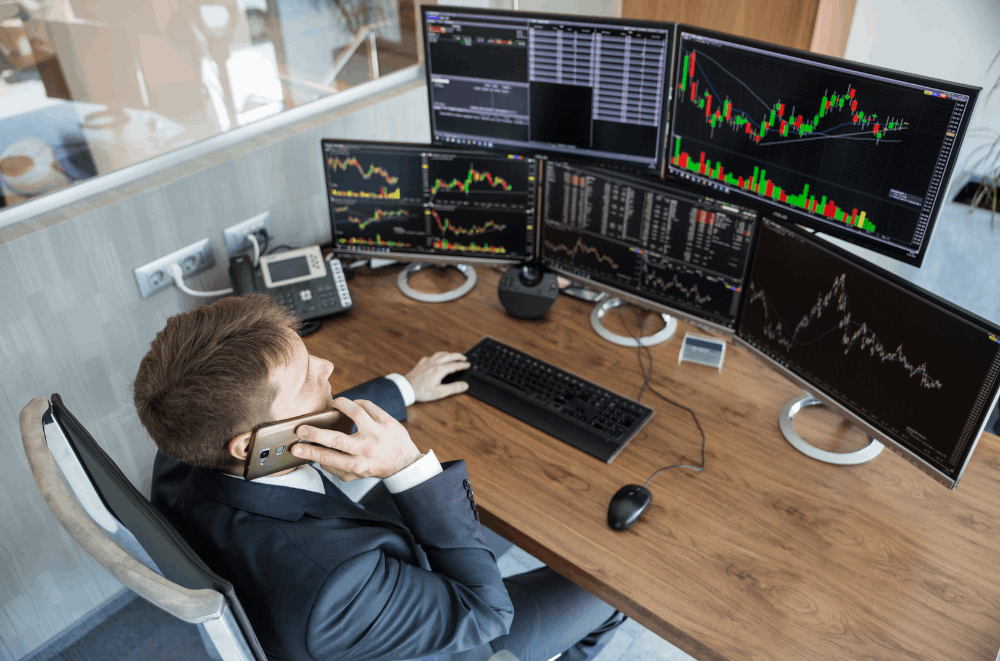 What Is A Stock Broker?
A stock broker is a licensed professional involved in the purchasing or selling of stocks or shares on behalf of their clients. These individuals are also known as professional traders, registered representatives, or investment advisors to their clients.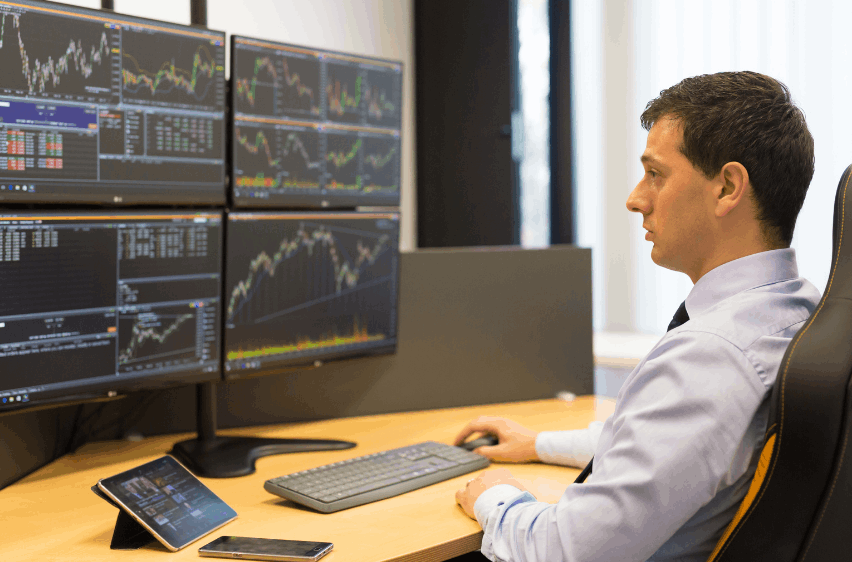 In many ways, these stock brokers are considered middlemen as they serve as the bridge for their clients to successfully sell or obtain the needed securities. These professionals often work for a licensed brokerage firm and handle transactions for clients.
Different Types Of Stockbrokers
There are three main kinds of stock brokers in the market today, with each group serving a particular group and purpose. These include the full-service brokers who work at firms or wirehouses, most of who offer clients a variety of financial services on top of trading, such as asset management and more. Bank brokers usually fall under this category.
Another type of stockbroker is a discount stock broker. This type of stockbroker also dabbles in handling different financial products, such as mutual funds and bank products. However, these professionals are given a smaller commission or a flat rate to work with walk-in clients.
Lastly, there are now online stock brokers. These positions are designed to give customers faster and easier access to shares and securities via specific platforms. Most individuals who work in this industry receive a commission on a per-stock basis.
What A Stock Broker Does
As mentioned before, a stock broker is mainly involved in trading shares and stocks on behalf of their clients. These transactions are often exchanged or provided with a separate commission or a flat fee for the service provided.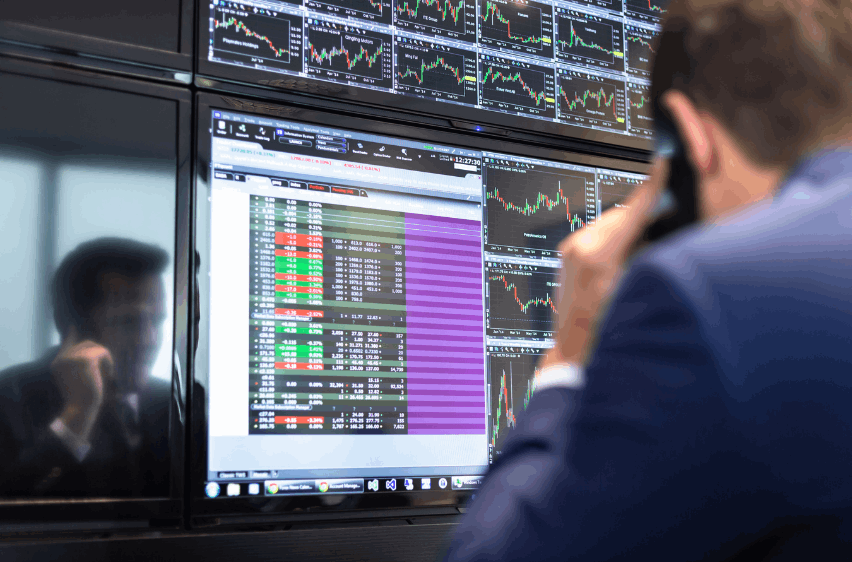 Stock brokers are required to provide financial advice and insights based on market research to their clients to make informed decisions when it comes to investment. Depending on the type of stock broker, these traders can also extend financial management services to their clients.
These traders typically work in a designated financial firm or institution, working alongside other stock brokers and their clients. These individuals frequently use computers and other software and platforms to monitor the changing market and stocks, with work being fast-paced and stressful at times.
The salary of a stock broker working in the industry varies from one position to another. According to the United States Bureau of Labor Statistics, the median pay for the job in 2020 is around $64,770 per year or around $31.14 per hour. Meanwhile, the highest 10% earned more than $208,000 for the year. The traders get a minimum salary or a flat fee in addition to commissions.
Duties And Responsibilities That Come With The Job
To provide their clients with sound financial and investment advice, stock brokers need to stay on top of the current trends and have insights on the market regarding stocks, financial news, and even taxes. They are also tasked to use their market knowledge and research for great client returns.
These experts work closely with clients to determine how they could help further their customers' financial and investment goals. Their duties include understanding the market movements and how these changes could affect stocks.
Apart from these, stockbrokers are also tasked to look for clients and market their services to widen their horizons, usually through networking events or cold-calling customers. At times, they may also be required to present their market research and the risks of investing to their clients.
Qualifications And Requirements On How To Become A Stock Broker
There are no strict educational requirements when it comes to being a stock broker. However, having a bachelor's degree in business is a requirement for most entry-level positions, and this will give individuals a certain advantage when it comes to entering the field.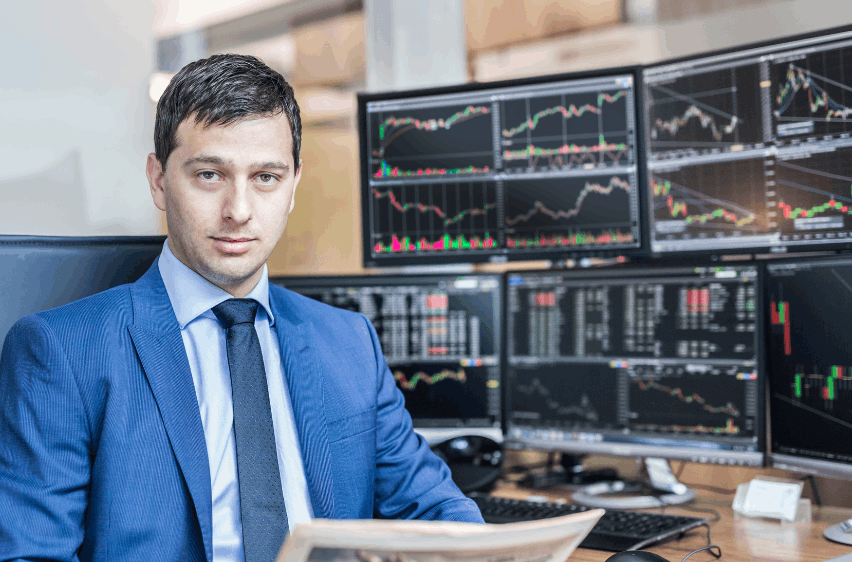 With the financial sector being a competitive landscape, many stock brokers opt to get a master's degree in business administration or finance. Courses or degrees related to math, statistics, analysis, or economics will also come in handy.
Before working in a brokerage firm or bank, stock brokers normally start earning their experience in the field through internships. Meanwhile, those who enter the workforce are provided extensive training to help familiarize them with the specifics of the jobs.
Others receive technical training for better selling strategies as well as further knowledge in securities analysis.
Other Skills Required For The Job
Besides the aforementioned requirements, stock brokers should have excellent communication and persuasion skills in the field to succeed. This allows them to properly convey essential information to their clients. In line with this, traders should also possess great negotiation skills.
Moreover, these experts are also required to be adept in math and IT, given that they work with different software, computers, and numbers. Another skill that will come in handy is handling work in a fast-paced and high-stress environment.
As they work closely with people, stock brokers should also have the ability to create lasting professional relationships with clients and have the necessary skill to network.
Licensing Requirements For Stock Brokers
To permeate the field in the United States, a stock broker must first pass a series of exams called the General Securities Representative Exam, otherwise known as the Series 7 Exam. This assessment takes around 225 minutes, consists of 125 multiple choice questions, and will be administered by the Financial Industry Regulatory Authority (FINRA).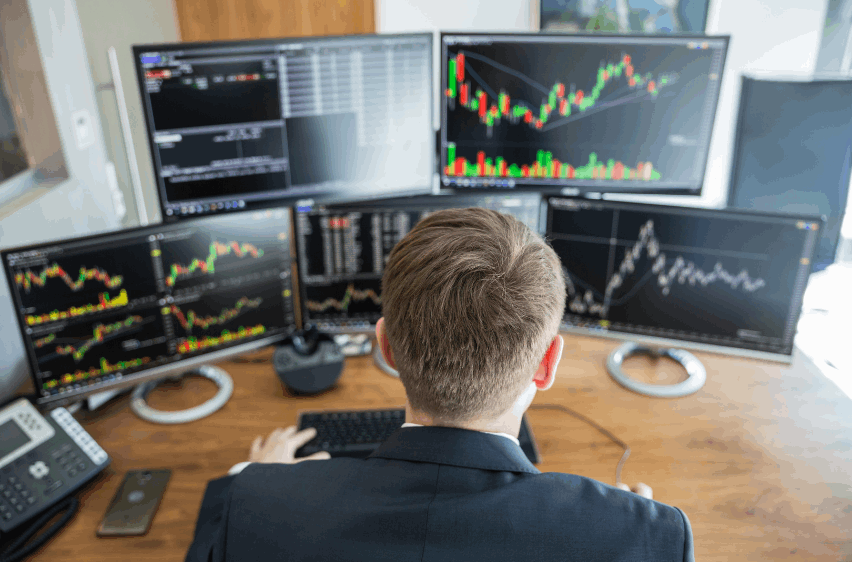 Another exam called the Securities Industries Essentials Exam would also be administered alongside the Series 7 Exam. This assessment has 75 questions and should be answered within 105 minutes. Those who successfully pass the two exams will be allowed to engage in trading stocks.
After passing these series of exams, these agents be granted their license. Bear in mind that depending on the interest of the person and the state that they are in, individuals may also be required to take the Series 53, Series 66, and Series 66 exams.
To keep their licenses, stock brokers registered with FINRA are required to undergo continuing education classes. This lets them become more familiar with new products in the field, new computer software, and other legal requirements.
Choosing Where To Work
Stock brokers often find work in different sectors, such as banks, financial institutions, and other specialist brokerage firms. Each of these sectors is quite different, but the rules remain the same – stock brokers who find more clients and bigger accounts command and bring in more money.
With the brokerage landscape quite competitive, it is safe to say that individuals should choose a place of work where they can gain extensive training and experience and grow both as individuals and professionals.
These places and broker firms should provide training programs, sales techniques, and knowledge about the industry. Individuals who enter the field should also consider the type of firm they want to work in. Large firms often handle bigger and international clients, while specialty firms cater to a specific clientele.
Where To Apply For Stock Broker Jobs
As previously mentioned, the avenue for finding work in the field as a stock broker is quite expansive. Besides banks, including private and investment banks, licensed professionals can also try their luck in other financial institutions and special brokerage firms.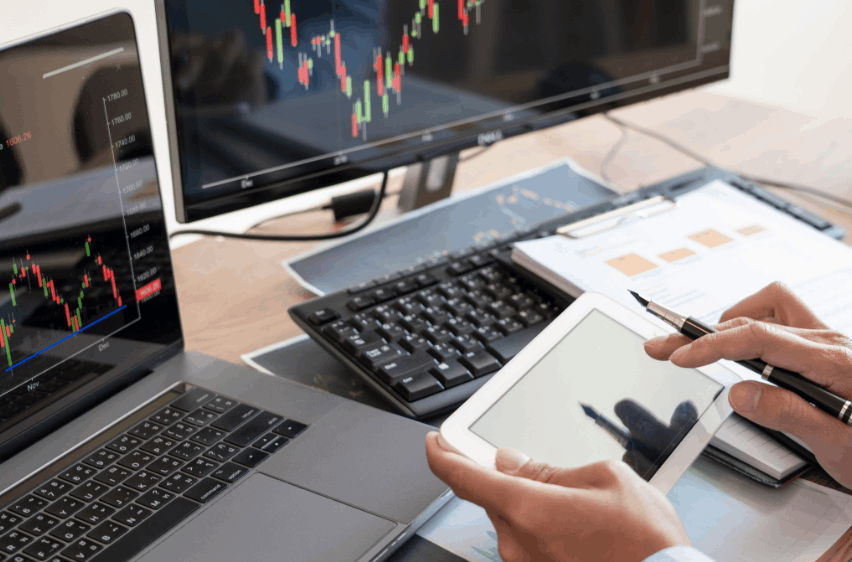 For those who want to work in some of the largest stock brokerage firms in the United States, checking out Charles Schwab is the way to go. As of writing, it is considered one of the leading investment brokerages and IRA custodian firms in the country, handling around $4.04 trillion of client assets and 12.3 million brokerage accounts.
Another company that is worth applying to is Fidelity Investments. It mainly handles mutual funds and ETFs for customers. They now have $7.3 trillion in customer assets under their name and 30.8 million brokerage accounts.
Platforms To Utilize
For those who want to work in the aforementioned companies, giving their respective company careers page a visit is ideal. This allows prospective applicants to see job openings available.
Meanwhile, for those who want to explore other opportunities on the job market, utilizing job search platforms such as Glassdoor and Indeed is great. These websites give users the freedom to filter prospects according to the user's location, job experience, desired salary range, and more.
The Bottom Line
Working as a stock broker is possible with the help of the guide above. With the market having millions of stocks and securities to trade and its job outlook looking good, this career path is worthy of being considered and explored.