Some people have an interest in different wines and make a living from their passion. Professionals who have a keen nose and taste for wine, and enjoy sharing their knowledge with others, can find an intriguing career as a sommelier.
They are the wine experts present in every fine dining restaurant to ensure that they get the best-tasting wine available.
Sommeliers do a lot of other tasks aside from taking care of wines in the cellar. Learn more about what does a sommelier does, whether the job would be a right fit for you, and how you can find sommelier vacancies in your area.
About the Sommelier Career
Becoming a Sommelier
Gaining Relevant Experience
Industries Where Sommeliers Work
How to Find Sommelier Jobs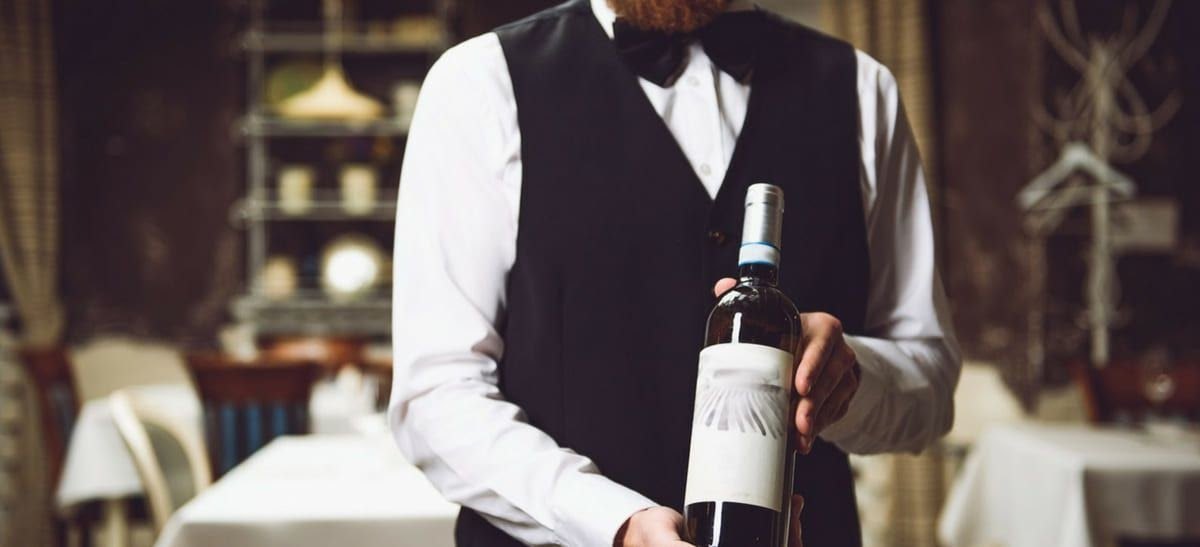 About the Sommelier Career
Many are not familiar with what a sommelier is or what they do in their job. In simple words, a sommelier is a wine expert. They often handle selecting, preparing, and serving wine in a restaurant setting.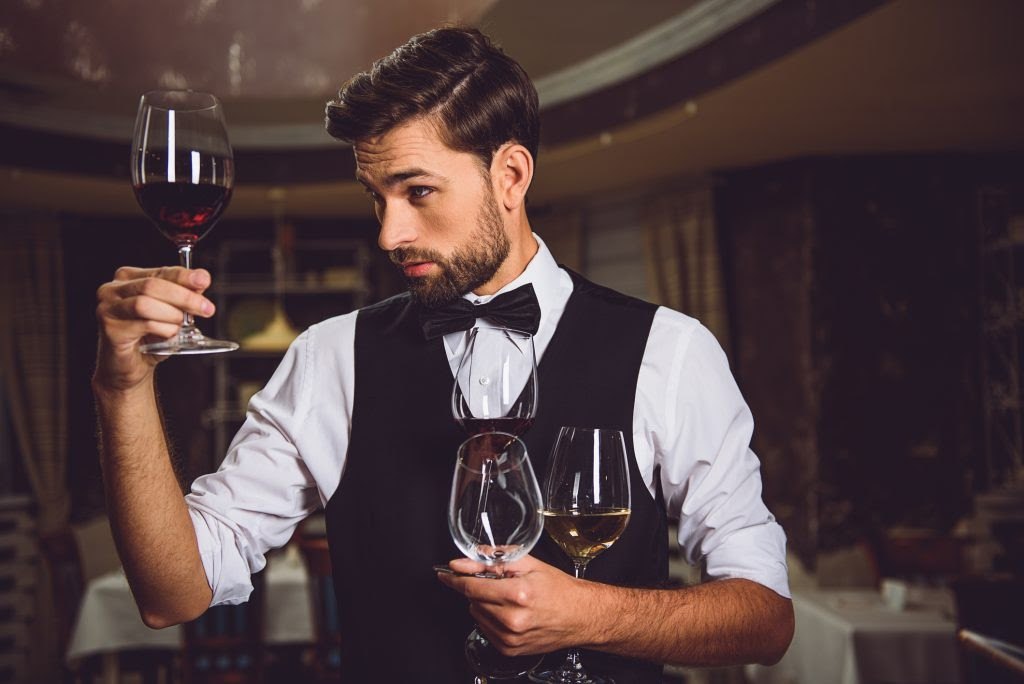 The primary duty of a sommelier is to find the perfect pairing of wine and food. They use their knowledge of wines to help craft a restaurant's wine menu by pairing the perfect wine to the available dishes offered.
A sommelier also deals with the customer or guests. Some restaurants have their resident sommelier explain and advise the guests on the wine that will fit best with their order. They also explain the differences of wines to the guests and answer their questions or queries.
Supervising and training the servers on appropriately serving wines to the guests is also included in the sommeliers' job. They also share their knowledge with the waiters about the appropriate glassware for each kind of wine.
Sommeliers Supervise the Cellar
Sommeliers are in charge of the wine cellar. They manage everything in the wine cellar. Primarily, they make sure that the wines they serve in the restaurant are on top of their quality by conducting regular quality checks on their stocks.
A sommelier also does the inventory of the available wines in the cellar. They make sure that they have a wide variety of wines to be served for their guests. Sommeliers are also the ones to contact the winemakers to order stock and sample their product to evaluate the quality of the wine they are interested in buying.
Some other cellar tasks include the proper storage of opened wine bottles to keep their quality and taste, efficient arrangement of wines in the cellar, and compliance with safety and health regulations.
Becoming a Sommelier
Becoming a sommelier is not easy because there is no specific college degree focusing on a sommelier's job. It relies heavily on the training, knowledge, and experience in the field. If you are interested in being a sommelier, check out how you can pave the path for your career.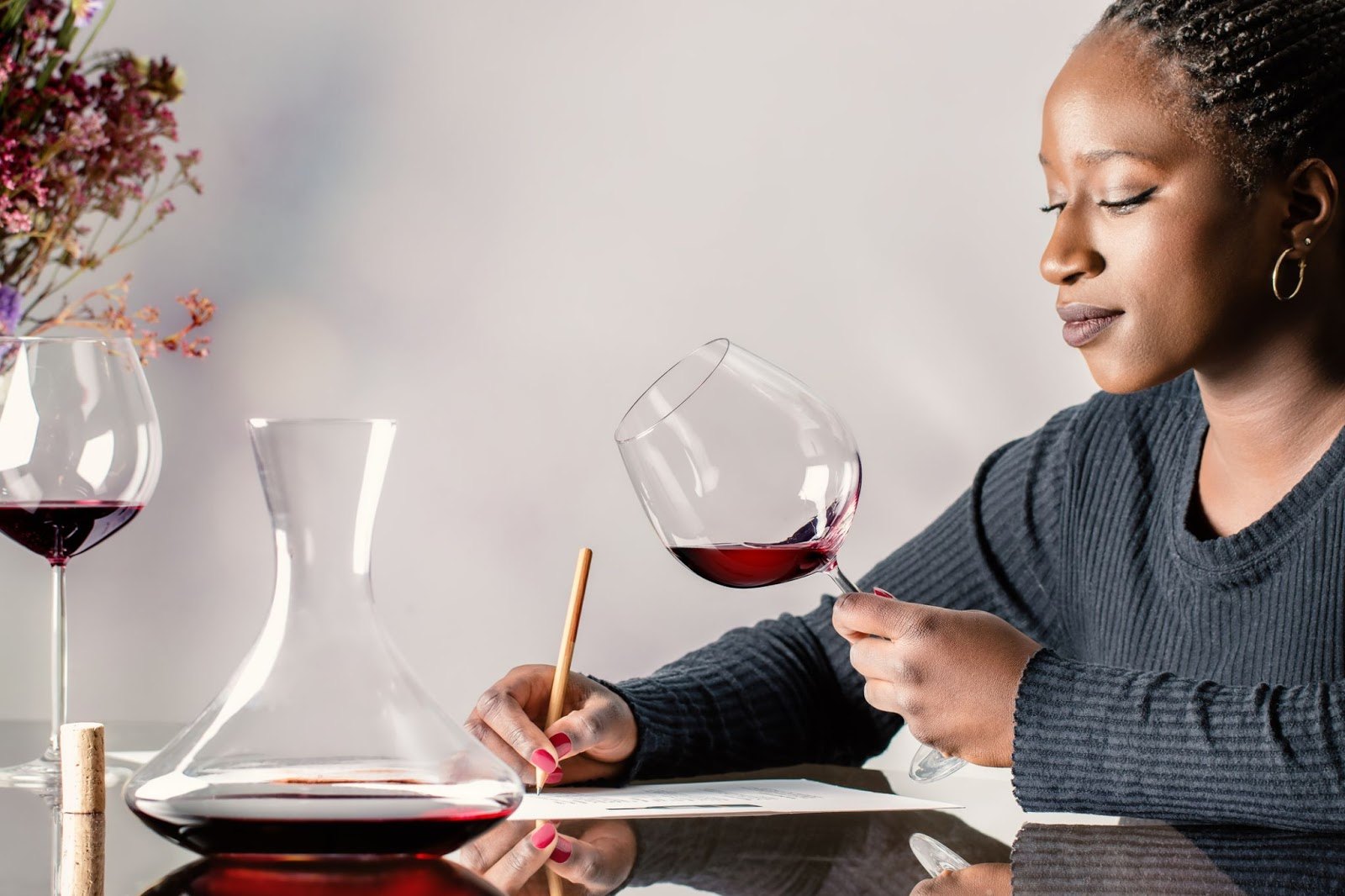 First, you need to improve your knowledge of wines. Most sommeliers start their wine education by being interested in the field. You can study publications, annual wine guides, blogs, and connoisseur magazines. A lot of the knowledge in the field is gained through self-teaching.
If you want to have formal education in the field, the closest college degree to this field is any hospitality course. You will be introduced to the basics of wines – tasting, making, and serving. Aside from your education and knowledge, you need to hone particular skills to succeed at the job.
Familiarizing yourself with different kinds of wine is a must. You can attend various open wine tasting events and find the right mentor who can improve your knowledge and skills. Also, having relevant experiences is a must to land a job as a sommelier.
Certification for Sommelier
One of the requirements to be a sommelier is to have certifications in the field. Even though there is no national legal amendment on the certification, many states honor certificates on being a sommelier.
There are a lot of educational institutions and training centers that offer courses in being a sommelier. It requires hours of studying relevant topics and information. Many training courses are somehow lengthy and costly but with the assurance to equip you with the necessary knowledge and skills.
Certification has written and oral examinations. A higher level of certification typically requires a more complex exam, while some require a skills demonstration. You have to note that a higher accreditation level entails a better position and salary in a restaurant.
Gaining Relevant Experience
Since most sommeliers are self-taught, motivation and passion must be strong. You need to have the initiative to learn the necessary skills and gain relevant experience to work as a sommelier eventually.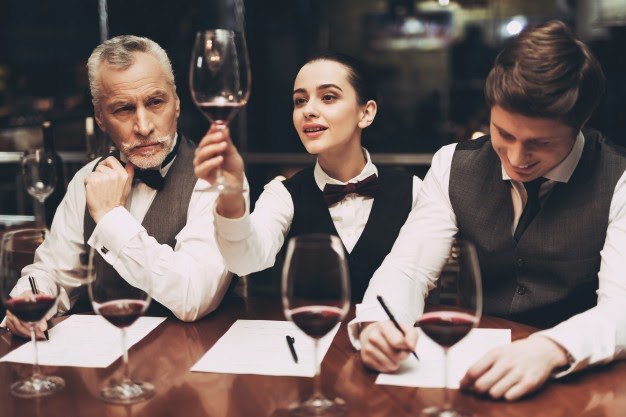 One of the best pieces of advice from sommeliers to aspiring sommeliers is to join the wine industry early because it will give you plenty of time to acquire the skills and learn valuable information in the field. This means starting to work from the bottom.
For example, you can work as a waiter or restaurant staff, wine import clerk, wine retailer, wine tasting room employee, and others. You earn two valuable skills from this time at the beginning of your career.
The first one is that you develop a good palate and nose for wines. You need to distinguish the best tastes and aromas of wines to work as a sommelier. The second one is that you get a chance to understand customers' preferred preferences, which will become valuable when you plan your wine and food pairing for the menu in the future.
Skills of a Sommelier
Aside from having a great palate and nose for wines, sommeliers also deal with people in their work environment. So, they must have excellent interpersonal skills to work smoothly with chefs and managers in crafting the restaurant menu.
Interpersonal skills armed with a pleasing personality are necessary for dealing with guests and customers. You must also have good communication skills to explain the basic of wine information and train the other wait staff.
A sommelier must be detail-oriented and organized since they are the one who is in charge of the cellar, they must know everything in the facility. Even the most minor details must be accounted for to ensure that the restaurant serves only the best wines.
Industries Where Sommeliers Work
There are many job opportunities for sommeliers because they can work across different hospitality industry sectors. You just need to choose which industry and working environment fit your preferences.
Sommeliers are in demand for small or large fine-dining restaurants where they perform the job's typical duties and responsibilities. They can also work in other places such as casinos, resorts, hotels, country clubs, cruise ships, etc.
The specific duties and tasks of sommeliers still depend on the employer. Small companies usually hire only one sommelier who is expected to accomplish all the job descriptions' functions. Some large companies have more than one sommelier, and they typically assign each among wine, beers, spirits, and cigars.
Sommeliers with high-level certification can work as professional trainers for other budding and aspiring sommeliers. They can teach in the training centers or organize seminars, workshops, events such as tastings, and formal and casual wine dinners.
Working as a Sommelier
When you become a sommelier, you have the option to work as a regular employee for a restaurant or any hospitality industry. If that's the case, you need to be available during the restaurant's operating hours to entertain guests and beyond the operating hours to craft the menu with the chefs.
The other option for you is to be an on-call sommelier. In this scenario, you will only be booked based on your available hours and whenever there are restaurants in need. On-call sommeliers usually focus only on creating the menu by finding the best pairings of wine to the restaurant's offered dishes.
Since sommeliers know different wines, you may opt to start a wine retail business. The advantage is that you know which wine brands are the best and what kinds of wines are the customers' favorite.
How to Find Sommelier Jobs
Companies usually use job search engine sites to post vacancies for the sommelier position. You just have to explore the posts on this site to find the best it for you according to location, salary, employment type, and others.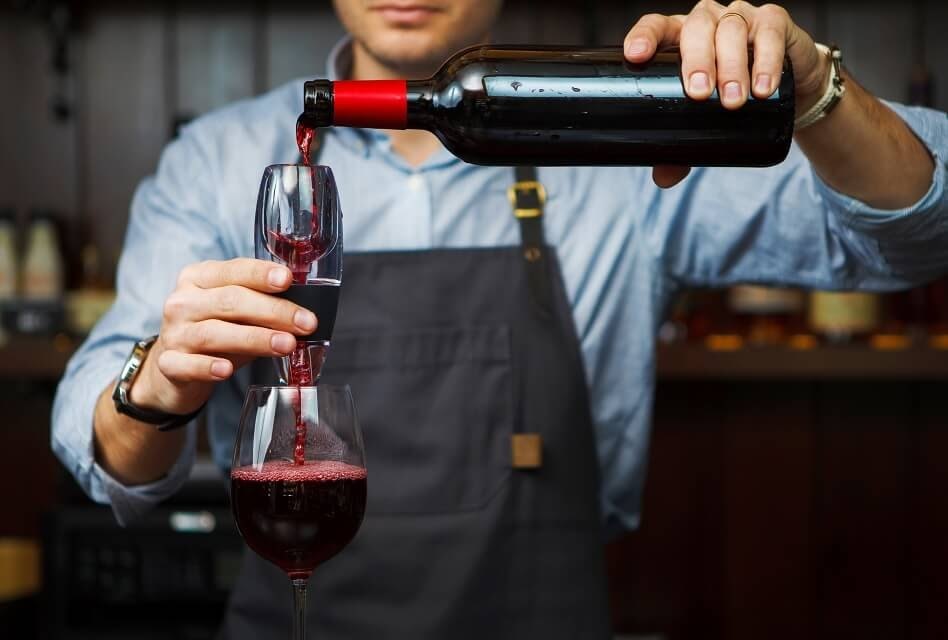 The famous job search sites have a list of job postings for sommeliers out there. Check out Glassdoor, Indeed, SimplyHired, Jooble, and many more. You can filter the posts on your preferred location, salary, job type, and date posted.
Once you find the best job posting, send out an application that includes your resume and certification proofs. Remember, companies value the certification of the applicants and their relevant experience.
Earnings of a Sommelier
Sommeliers are included on the list of one of the lesser-known jobs that are paid surprisingly well. The basis of the payment depends on the level of certification of a sommelier and the employer. Larger companies or restaurants pay better compared to the smaller ones.
The average pay for a beginner sommelier is around $36,000 to $40,000 annually, while a median sommelier earns $50,000 to $70,000 annually. If you want to pursue this career, check out Advanced Sommelier and Master Sommelier's annual salaries.
Advanced sommeliers earn $70,000 to $90,000 annually. Meanwhile, a master sommelier is paid a least $150,000 annually.
Conclusion
Interestingly, sommeliers use their good palate and nose for their job as they are in charge of the restaurant's wines. Besides, they need to craft an enticing menu with the best pairings of wine and dishes.
Sommeliers can select from a pool of opportunities across the hospitality industry. They are also assured of great pay for their expertise, skills, and knowledge.