Many people think that graphic designing is just about creating designs and artwork using different computer software. But, this is just the surface level. Graphic designers have a lot on their plate that they juggle throughout their workday.
The tasks that the graphic designers have are usually skill-based. They try to produce creative works while meeting the demands of their clients.
If you are interested in finding a graphic design job, check out the job's basic qualifications below. Also, you can learn more about the industries that usually hire graphic designers.
All About Working in Graphic Design
Job Description of a Graphic Designer
Job Qualifications
Skills Needed to Be a Graphic Designer
Where to Look for Graphic Designing Jobs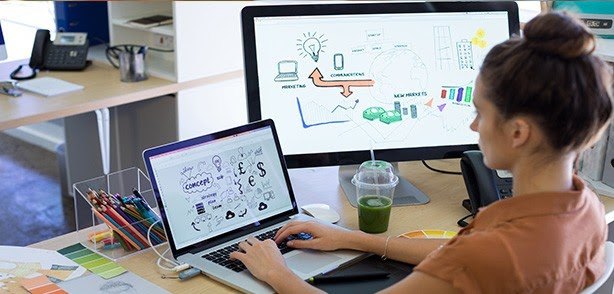 All About Working in Graphic Design
Graphic designing is not a simple job. It requires mastery of different skills such as designing, computer software skills, innovativeness, communication skills, and many more.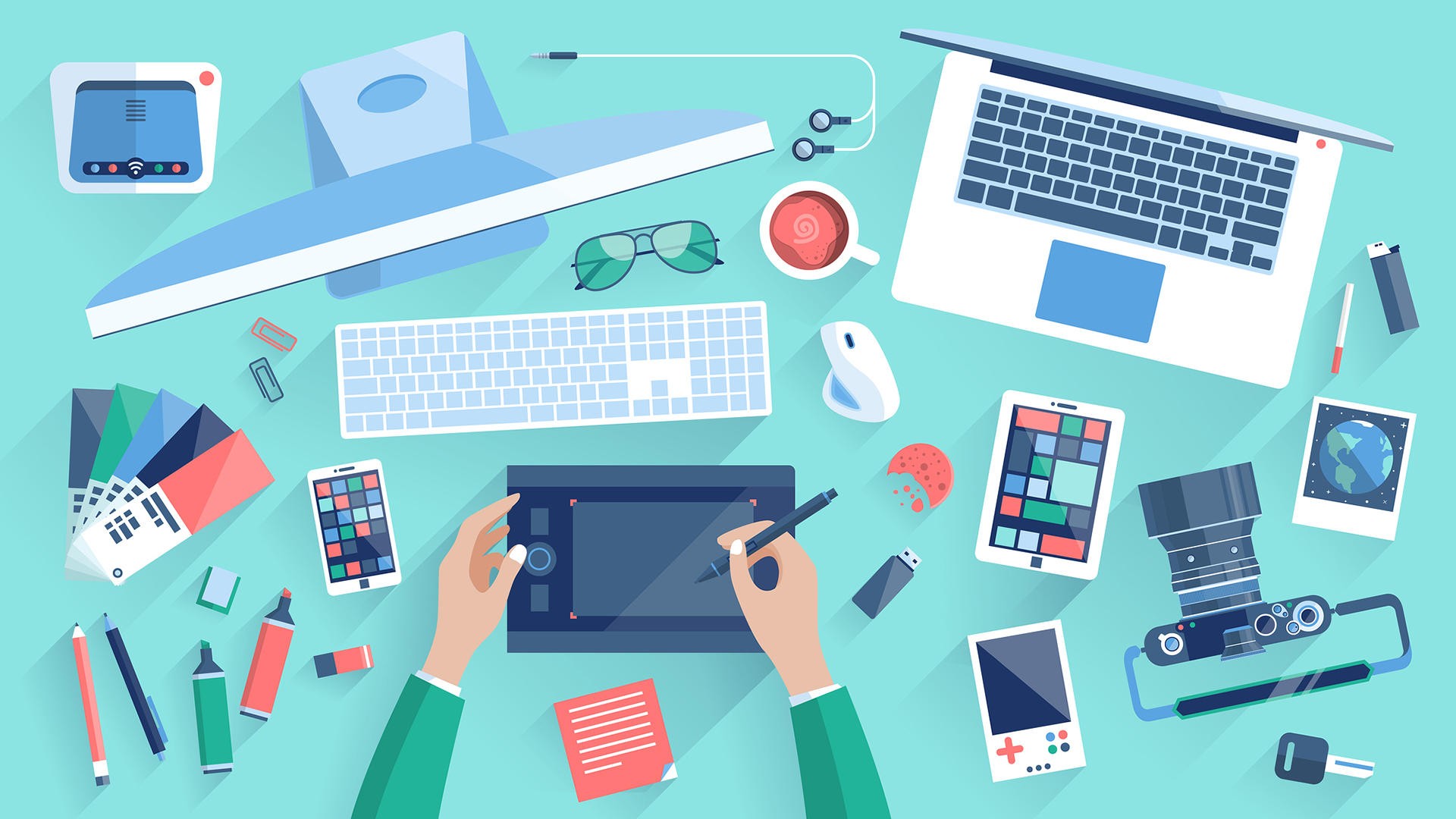 A graphic designer creates visual materials that involve the incorporation of text and images using different computer software. These visual materials range across platforms and types depending on the nature of the industry in which a graphic designer works.
The media products may range from digital to print materials. For print materials, graphic designers craft magazines, posters, book covers, brochures, and signages. Logos, web pages, advertisements are some products they create for the digital platform.
Full-time and Freelance Graphic Designer
Working as a graphic designer, you have the option of whether you want to do it full-time or part-time. Full-time graphic designers look for companies that hire designers for a regular position.
Full-time graphic designers will work during office hours and will have constant clients to work with. One advantage of being a full-time graphic designer is that they can use their company's resources, devices, and facilities, unlike freelancers.
Freelancers work on project-based clients. This type of work is for those with other jobs or working this as a side gig. Usually, freelancers have their own devices fit for the designing job. One significant advantage of this is that they can work from the comforts of their home, and they can work at their own pace and on their own time.
Job Description of a Graphic Designer
The job descriptions of a graphic designer can be grouped into two. The first one is dealing with clients, and the second one is designing the materials. Graphic designers usually try to do their best in these two tasks to stay on top in the industry.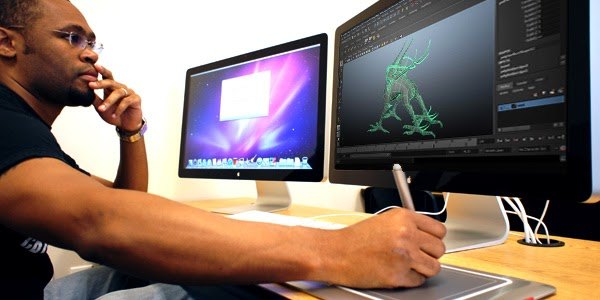 Graphic designing requires working directly with the client which means a graphic designer must learn how to deal with them professionally. The clients' demands and needs must be prioritized and taken into account, especially for the project's specific details.
When working with clients, graphic designers must maintain open communication through briefing, advising, proposing. All the necessary details and progress about the project should be appropriately discussed to get the clients' approval.
One of the leading job requirements for a graphic designer is to incorporate the client's demands and personal art style. These two should be well-integrated to come up with a quality visual material.
Creating Visual Materials as a Graphic Designer
May the project be digital or print, a graphic designer will usually brainstorm concepts, graphics, and layouts for websites, companies, etc. After the planning stage, graphic designers then proceed with the execution of the visual materials.
All the details of the visual materials are carefully planned and designed by a graphic designer. They ensure that the size of the product meets the requirement. Also, the font styles and font sizes are well-thought-out, including the images and other graphics.
A graphic designer is involved from the beginning until the end of the project. They actively participate in planning the products, developing and crafting the materials, and even printing or launching the finished products.
Job Qualifications
If you want to work as a graphic designer, remember that it requires several qualifications to land a job. Like any other job, aspiring graphic designers must have an excellent educational background, several training certificates, relevant experiences, and valuable skills.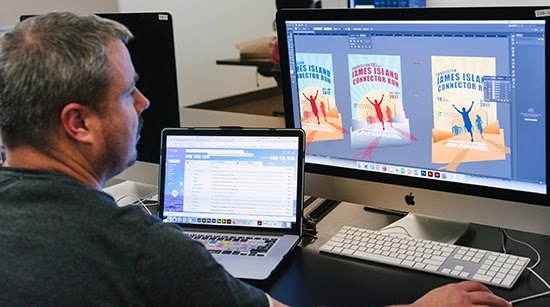 Even though the job of a graphic designer isn't limited to those who have completed a bachelor's degree in graphic designing, it is still advantageous if you have one. Some companies still prefer applicants who have a diploma in design or any art-related courses.
You can take any art-related or design-related courses in college, even if you have a different major. This will be a good backup in case you want to pursue a graphic designing career someday. Also, there are a lot of post-graduate programs for graphic design you can take in many higher educational institutions.
Training certificates are necessary for applying for a graphic designing position, especially if you finished an unrelated degree. You can gain these certificates through various technical programs such as computer software, digital editing, and the likes.
Relevant Experiences on Graphic Designing
Companies or clients highly value the relevant experiences of the applicants. It shows whether the applicant has the necessary skills and values for the job.
It is advisable to note all your past work experiences, including the type of material created, the clients you work with, and others. If you have been freelancing and commissioning only for works, it is still a plus for the application.
One of the best experiences you can get is through different internship programs in various industries. This will show that you already know the requirements and demands for the job in the said nature of the work environment.
Skills Needed to Be a Graphic Designer
Graphic designing is a skills-based job, that is why applicants must have the necessary skills to qualify. On top of everything, a graphic designer must be highly creative and innovative. The job requires you to produce visual materials for different platforms and mediums while meeting your clients' demands.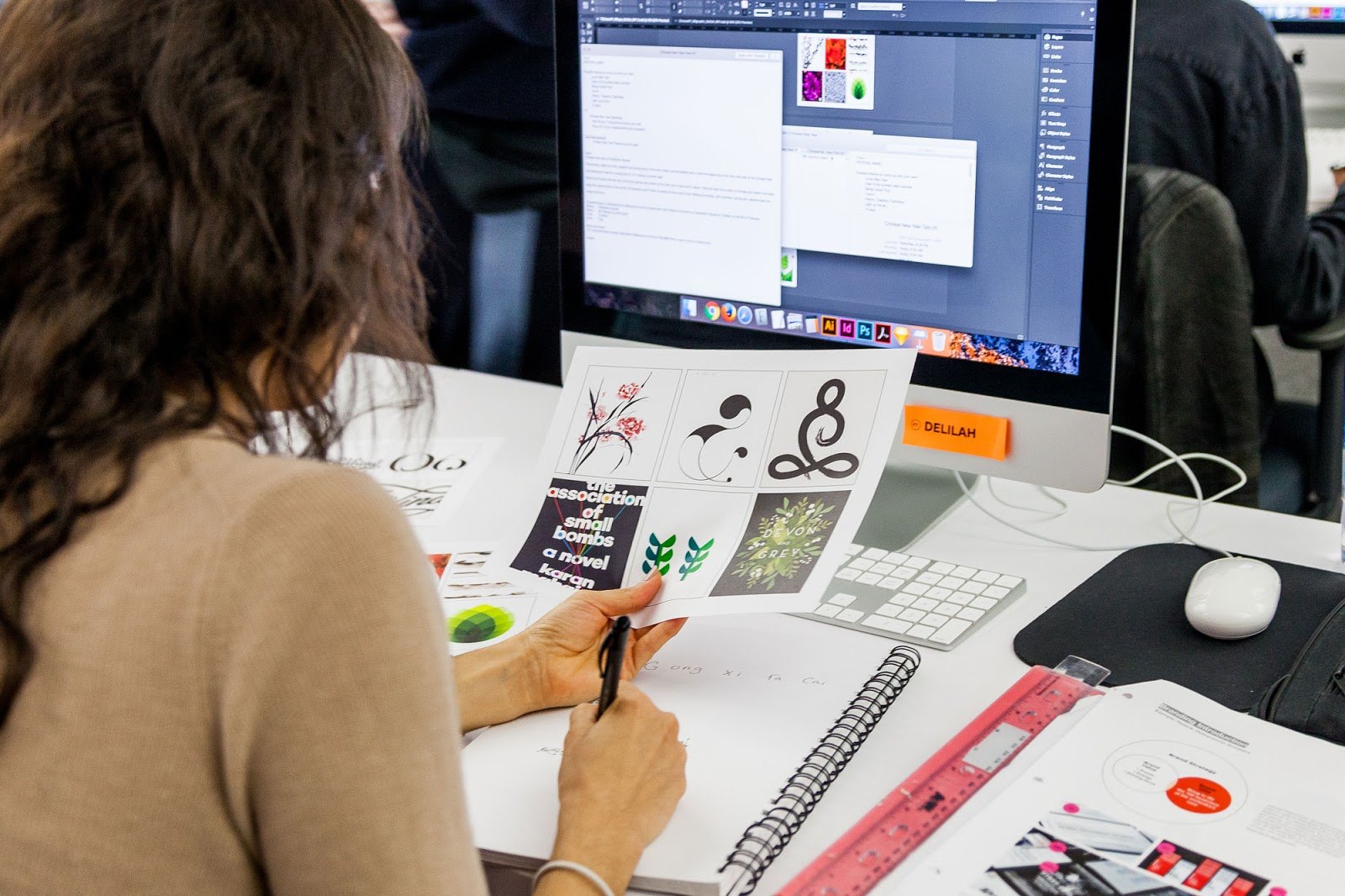 One of the primary skills that a graphic designer must have is superior information technology (IT) skills. You must be proficient in using different software related to designing, such as photo-editing software and layout software.
Also, it is recommended to have extensive knowledge of layout and typography. Since most of the projects will require layout of works, make sure to know the do's and don'ts in doing layout in terms of image manipulation, arrangement of elements, etc. For typography, one must be aware of what fonts complement each other.
As a graphic designer, one must have a keen eye for details. It is a valuable skill when designing a specific material as the job requires perfection and has no room for errors, even for the tiniest details.
Other Skills Needed to be a Graphic Designer
Since the job requires open communication with the client, a graphic designer must have excellent communication and interpersonal skills. They must learn how to handle clients professionally. Also, there will be pitching and proposal presentations, so an excellent communication skill is needed indeed.
Time management is also a vital skill for the job. Remember, the nature of work is deadline-oriented. It is excellent to manage all the assigned tasks in the given short time while delivering quality outputs for the client. Learn to beat the deadline always!
In some cases, graphic designers handle several clients simultaneously. Thus, organizational skill is a requirement for the job. You need to make sure not to mix up the files of different clients or even the clients' demands.
Where to Look for Graphic Designing Jobs
In the advent of technology in media, graphic designing is a staple job. There will be a constant demand in this job position across various industries. It is now up to you which industry you want to work for and where to look for job openings.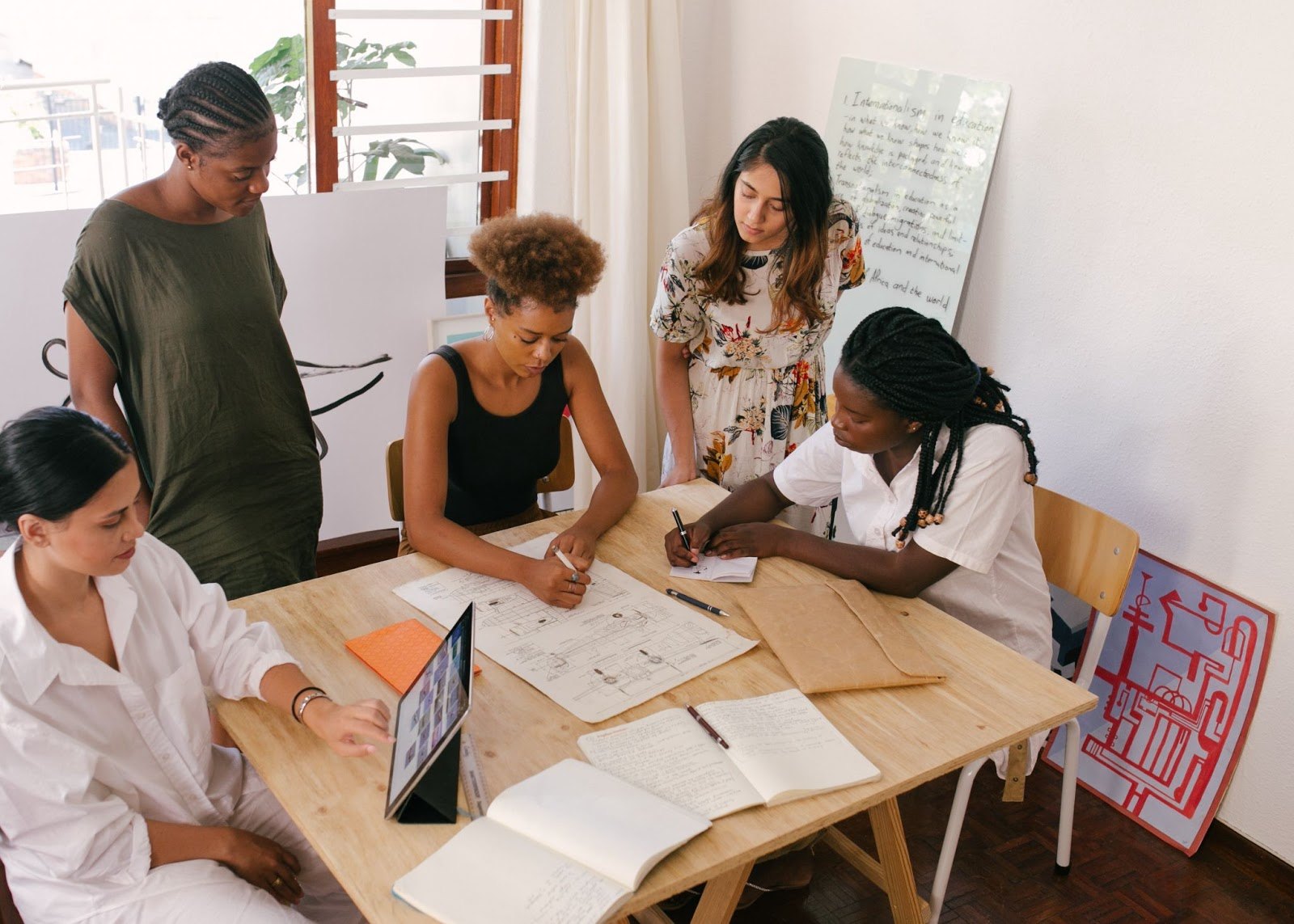 Media companies always look for graphic designers. If you are interested in working in the media industry, then give it a try. Look for advertising agencies, brand agencies, signage companies, large print houses, book, magazine and newspaper publishers, and multimedia companies.
Even television and broadcasting companies hire graphic designers regularly. Also, you can search for openings in the packaging industry. But, if you want to try major national and international organizations, some have their own in-house graphic design services.
Given that there are many options for you in choosing the right industry and company, your challenge now is to look for job openings in these companies. They usually post vacant positions on famous job search engines or sites like Indeed or Glassdoor. Make sure to find the postings that best suit your qualifications and interests.
Portfolio of a Graphic Designer
The applicant's portfolio completes the application package aside from the skills, experiences, educational background, and training certificates. It is vital to have an excellent portfolio because companies base their judgment of your other skills on the quality of your projects.
You must know how to craft your portfolio fit for the specific company you are applying to. It is recommended to showcase the best of your past projects of different types and nature to showcase your versatility as a graphic designer.
Although, you have to remember that some companies look for specific types of materials. For example, if you are applying for a large print house, show past works relating to this particular job such as magazine covers, posters, book covers, and other related materials.
Conclusion
If you have a knack for graphic designing, give it a try. You can do it as your full-time career or work as a freelancer. The primary duties of a graphic designer are dealing with clients and creating visual materials for them.
You can work in different media industries as a graphic designer. Put up your best works in a portfolio and send off your application!