In the not-so-distant past, women were frequently on the receiving end of abuses and discrimination at work. However, the global movement to solve these issues has gained traction over the years.
The road towards preventing abuse and achieving gender equality in the workplace has been paved by the efforts of individuals and organizations alike. Part of this has included the development of services for female employees and job seekers.
One of these services is Fairygodboss, a job search website that is geared towards assisting women job seekers in many industries. It also ranks companies based on their treatment of women employees.
Fairygodboss – A Job Search Site Designed for Women
Useful Features of the Fairygodboss Website
Searching for Jobs on the Fairygodboss Platform
Examining the Details of the Job Posts
Creating a Fairygodboss Account
Other Useful Resources that You May Take Advantage Of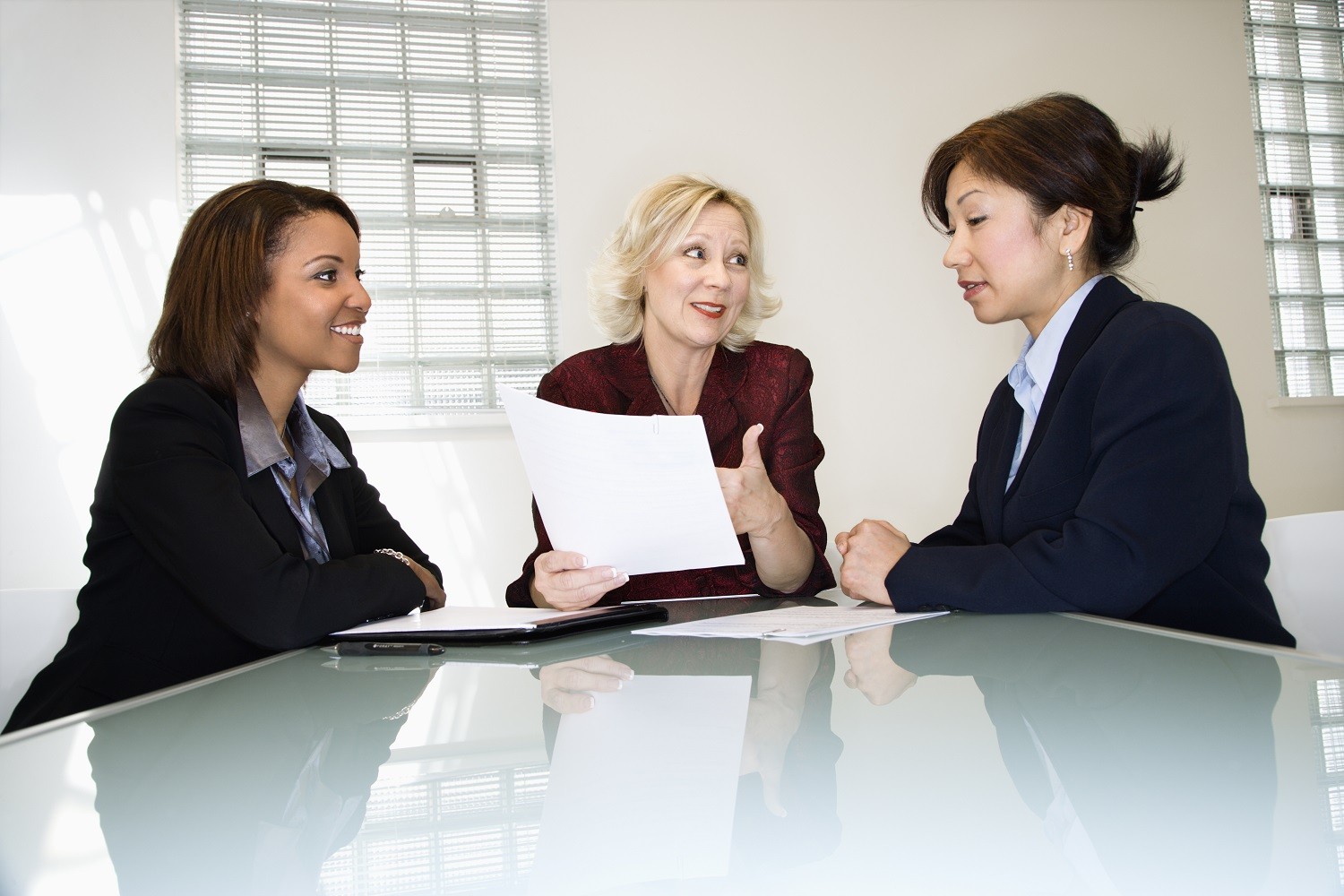 Fairygodboss – A Job Search Site Designed for Women
According to the website, the term "Fairygodboss" is a noun that refers to "a person who elevates women at work." This is exactly what it tries to accomplish as a job search site designed to help working women.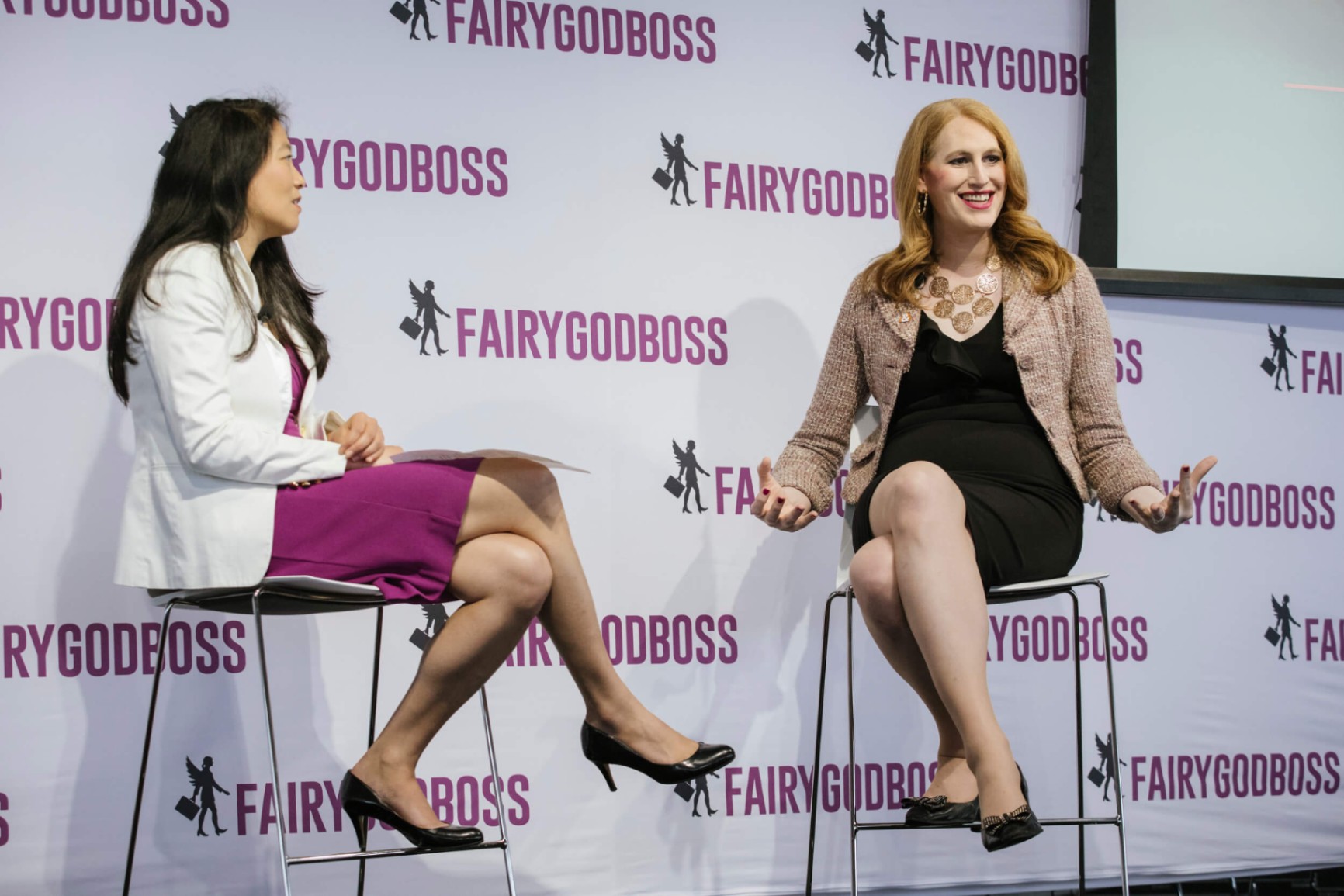 Fairygodboss is not only a job search site, it is also considered the largest career community in the world for women. There are tons of useful resources that the website offers to job seekers and current employees.
The website is used by millions of women not only to find jobs and establish career connections, but they also visit the site to seek community advice, attend virtual events, and gather intel about how companies treat female employees.
What Fairygodboss Tries to Accomplish
Fairygodboss' mission as an organization is to assist its community members by providing free resources and a safe and inclusive way to connect with one another. They do this to help each other achieve success in their careers.
The company has formed partnerships with hundreds of employers. Their partners share the same objective of promoting gender equality and improving the workplace situation for women by advocating for increased transparency.
Co-founder Georgene Huang came up with the idea for the website when she was job searching while two months pregnant. She and her former colleague, Rory Newman, began Fairygodboss in March 2015.
Useful Features of the Fairygodboss Website
Since Fairygodbos describes itself as not only a job search site but also a resource and career community for women, it offers a variety of useful features that users can take advantage of for free.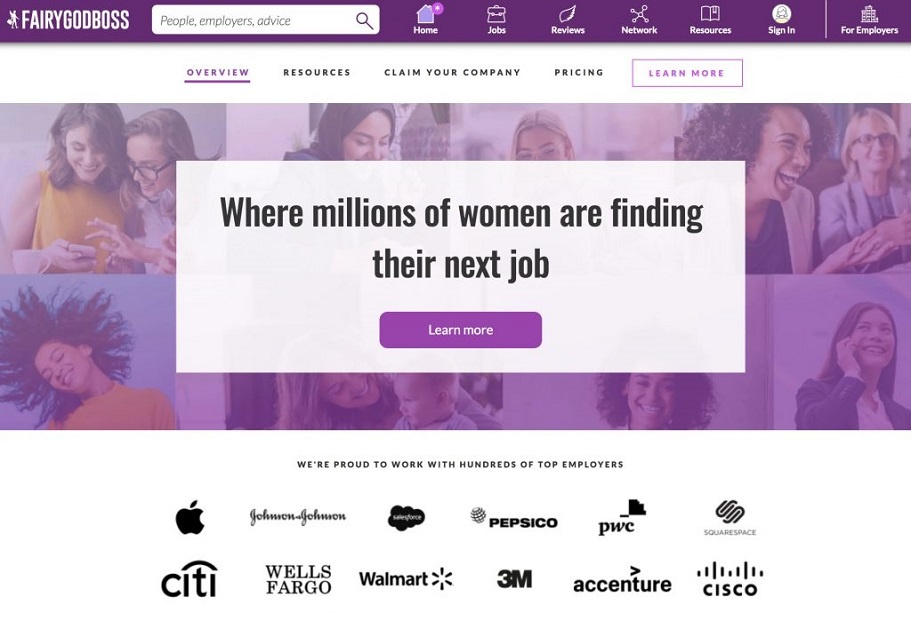 On the home page, you can easily access different tools that you can use both as a job seeker and an employee. At the center of the screen, you will see the Get Intel, Get Smarter, Find Jobs, and Talk It Out options.
On top, the menu bar consists of the Home, Jobs, Reviews, Network, and Resources tabs. Clicking on one of these tabs will redirect you to the corresponding section of the website.
Website Content You May Access
Clicking on the Get Intel icon or the Reviews tab will take you to the website's review section that shows anonymous reviews of companies. It also features a list of the best companies that women can work for.
The Find Jobs section of the website is where you can search for vacancies with companies looking to hire women. It has a search bar where you can input a job title, keyword, or company name, as well as a location.
In the Resources section, you will find articles, podcasts, and databases that you may use for job searches and career advancement. It also features an events calendar and online groups that you may join.
Searching for Jobs on the Fairygodboss Platform
If you're a job seeker, the Fairygodboss website is a great way to find vacancies from employers that are looking to hire women. You may use the search bar on the home page or click the Jobs tab.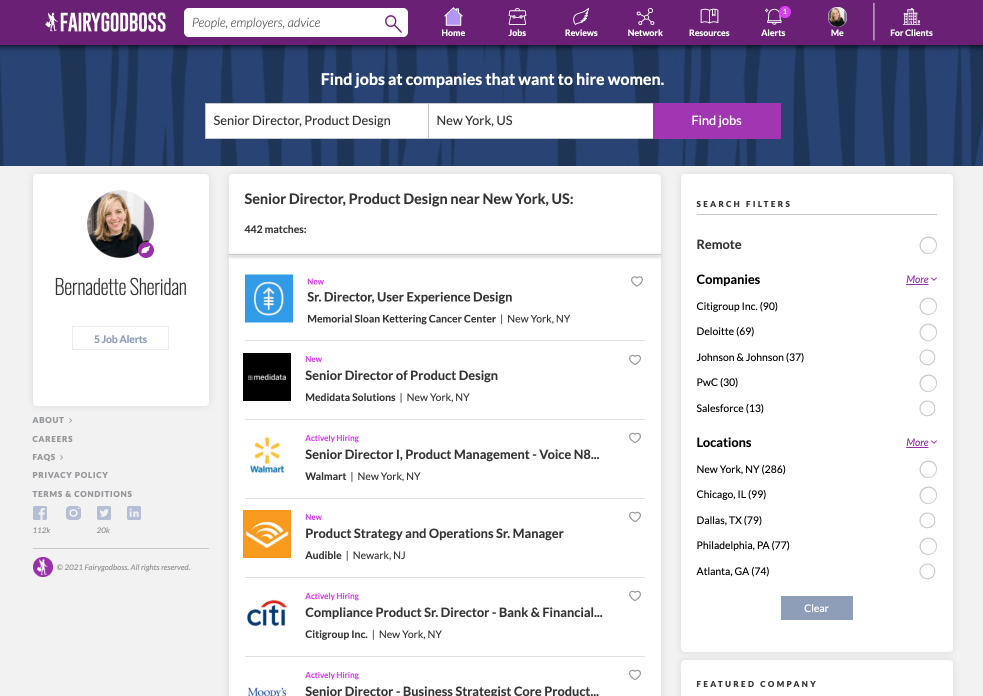 Once you make a search, all matches will be listed on the results page. You may also encounter some featured companies while browsing through the search results.
The list will offer information about the vacancies, including the available position, the company name, and the location of the job.
Search Filters and Other Options
If you use broad keywords, there's a big chance that you'll get thousands of search results. Use the search filters located at the right side of the screen to narrow them down by company name, location, or remote work opportunities.
Below the search filters, you will find a featured company, its rating, and a list of job vacancies available at that firm. After the list, there's an overview of women's reviews of the company.
You may also click on the company name and it will take you to a new page listing all the job posts under that company. It will provide a link to the company website as well as a Follow button so you get updates on new vacancies.
Examining the Details of the Job Posts
To access a more detailed view of the job posts, click on the title. It will open a new tab where you will find all the details about the job. To save the job you opened for later viewing, click on the heart icon.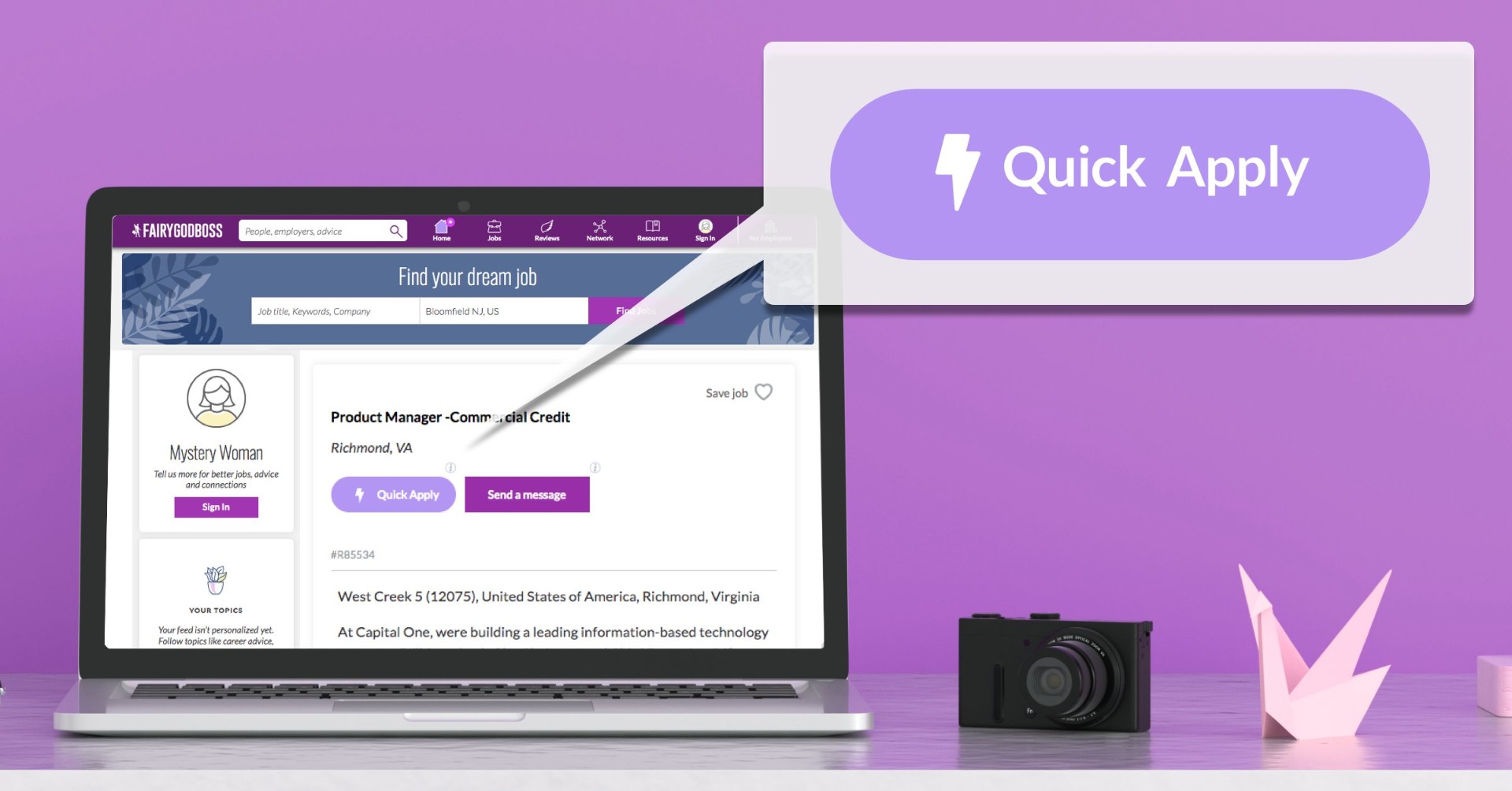 Before you get to the job description part, you will see a section detailing why you should apply for a job at that company. Information provided here is based on awards and reviews received by the employer.
Below is a brief discussion of what the role entails, as well as the duties and responsibilities that come with the job. It may sometimes even mention if the position requires special hours or weekend work.
Other Job Information Included
The job details page will also enumerate the skills and experience required for the position the company is hiring for. These may include the number of years working in a similar position and/or certifications related to the job.
While there are required skills, some employers may list separate "desired skills," which may refer to their preferred skills and experience that go beyond the minimum requirements of the job.
Details on the shift type and the number of work hours are also included in this portion. You may continue with your application by clicking on the Apply on Company Site button, which redirects to the company's career site.
Creating a Fairygodboss Account
Although you may certainly browse through the jobs and other sections of the website without registering, some of the most useful tools provided by Fairygodboss may only be accessed using an account.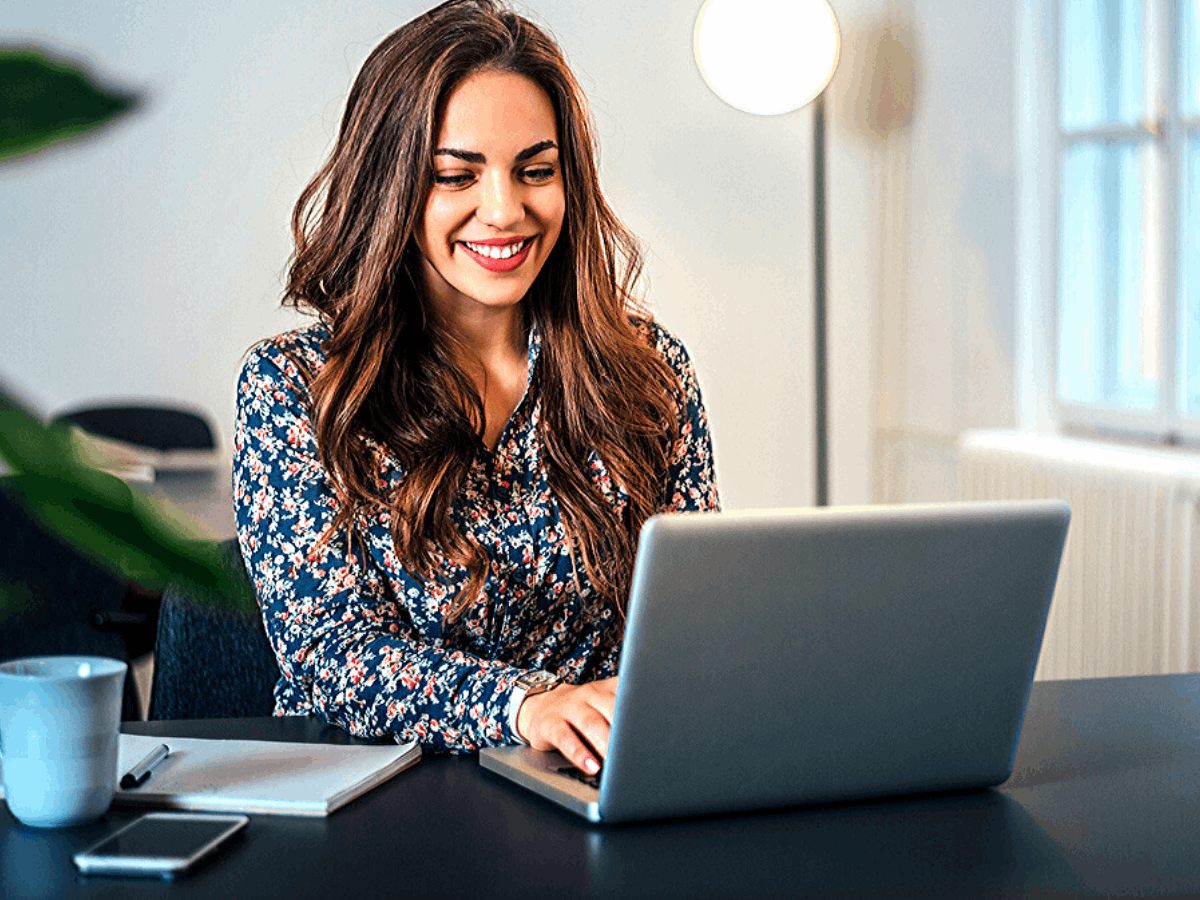 Don't worry because creating an account on the platform is absolutely free of charge. You may register by simply providing an email address and your name and creating a password with at least eight characters.
You may also create an account by simply using your existing Facebook or Google accounts. You may create a private profile solely for job searching or a public profile to engage with other members of the Fairygodboss community.
Perks of Having an Account
Creating an account on the platform has many benefits. You may apply directly to some job posts from companies, particularly the featured employers, through the Fairygodboss messaging platform.
Having an account and setting up a detailed profile allows the job site to provide you with relevant notifications on certain activities undertaken by the employers with which you have submitted applications.
Users with an account can also post, comment, and connect with other users through the community feed. Only logged-in users are allowed to leave reviews about employers and join groups with similar interests.
Other Useful Resources that You May Take Advantage Of
Aside from the Job Search and Community sections of the website, users may also take advantage of the other resources on the platform.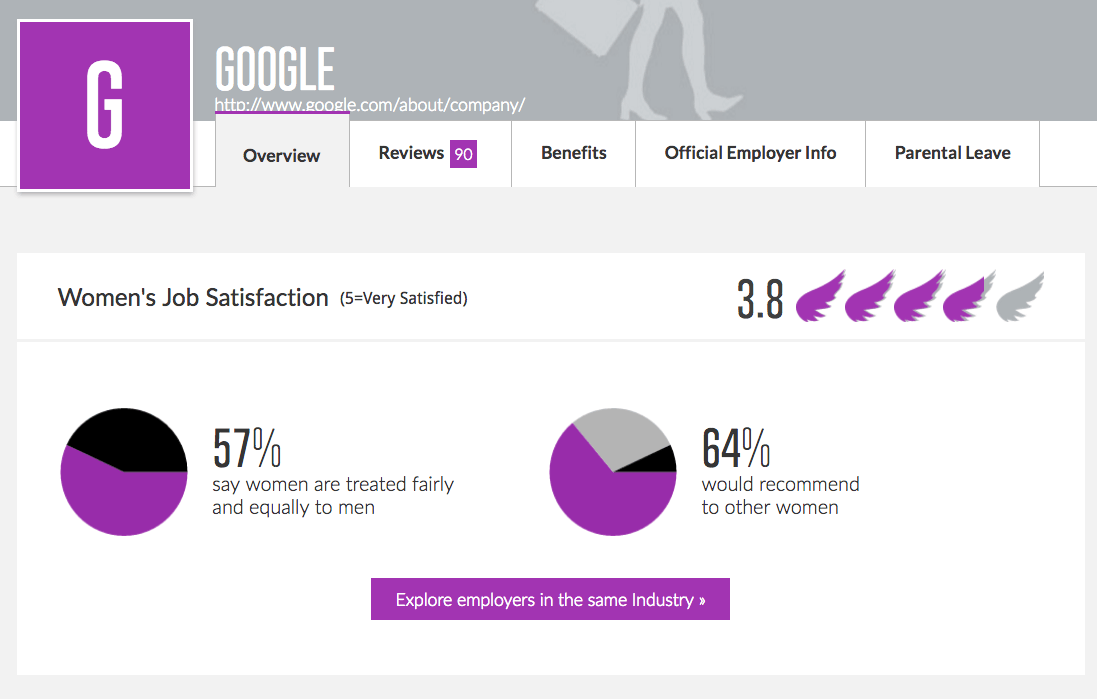 The Content & Advice feature offers a lot of articles and podcasts on various topics that are relevant to women's career management and advancement, including self-management skills, employment gaps, and earning money online.
There is also an Events Calendar page that provides information on upcoming webinars and virtual recruiting events. Users may also access databases on useful information, such as top-rated employers, parental leave, and salary ranges.
Making Use of Company Reviews
The Reviews section is where users leave ratings for their previous and current companies in relation to policies and work environments that impact them as female employees. Companies receive a rating from 1 to 5 in terms of overall job satisfaction.
Based on these reviews, Fairygodboss found that female job seekers prioritize company culture in their assessment of new opportunities to consider. They also place importance on the flexibility provided by their employers.
In this section, you will also find a list of the best companies for women based on their scores. Among these firms are Power Home Remodeling, Elastic, Invitation Homes, UKG, and Squarespace.
The Bottom Line
Overall, the Fairygodboss website offers a unique platform for women job seekers, not only in terms of providing information on job opportunities but also through its emphasis on companies that care for women and advocate for gender equality.
All of the resources available on the site are very useful. Even further, what's great is that all of these resources are accessible for free. If you're a woman looking for career opportunities, please consider Fairygodboss as one of your go-to platforms.