Having a job in the healthcare industry may not be as easy as others may think. Regardless of whether you earned your degree, you might still encounter challenges in finding a job in the said sector.
The competition in the healthcare industry is indeed tough, so if you're planning to apply for a vacancy, you have to work smart and focus on your goal. But how will you do it if all the other candidates are already in the field, hopping from one company to another, to find a job? This is where online job-hunting platforms, such as HealthcareJobs.ca, come in.
As mentioned, you have to work smart; you have to take a step forward and take advantage of the technology. Make use of this online platform to get your dream position. In this article, you'll learn what Healthcarejobs.ca is, how it works, and how to find a job here.
About Healthcarejobs.ca
How To Find A Job
Apply For A Job
What Jobs Are Posted On The Site
How Healthcarejobs.ca Works For Employers
About Healthcarejobs.ca
Healthcarejobs.ca is part of the Jobs.ca community of specialist portals in Canada. Hundreds of job openings are posted around the country, ranging from medical jobs in hospitals and clinics to healthcare-related initiatives in organizations and health goods and diagnostic supplies salespeople inside corporations.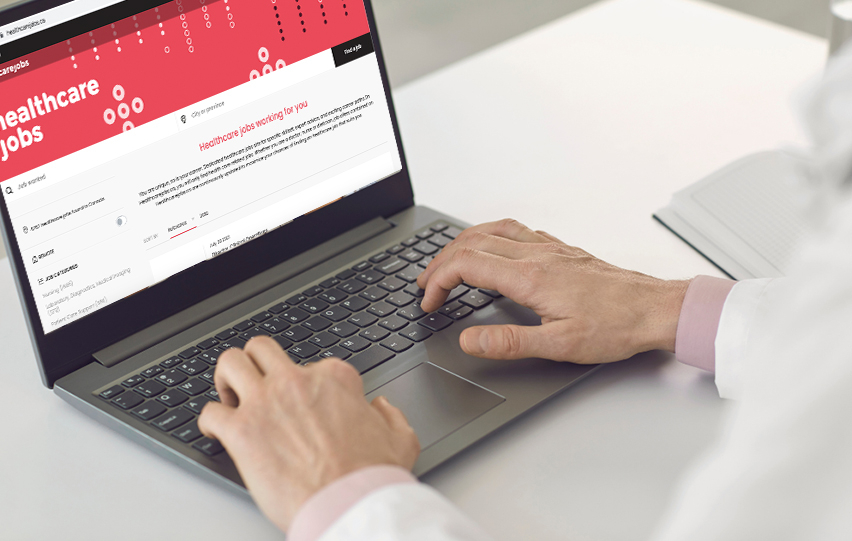 This job search tool was created specifically for healthcare workers and has swiftly become a must-have for those pursuing a career in the sector. In addition, numerous companies, such as Pfizer and the Canadian Ministry of Health, use Healthcarejobs.ca constantly to grow their medical personnel.
These employers like the ability to locate a pool of applicants that are focused on the healthcare industry. Whatever career or position you are looking for in the healthcare business, Healthcarejobs.ca can help you find it.
This website is also a useful tool for managing one's career. Its articles and useful suggestions can help you stand out in your medical profession every day.
Features Of The Site
When you visit the site of Healthacrejobs.ca, the first thing you will see are the job posted on the website. However, what makes this job-hunting platform special is its Tools and Resources section.
On the top right corner of the site, you'll see a three-line button. Once you click that, it will show a list of sections that you can visit. One of these sections is the Tools and Resources page.
On this page, there are several tabs where you can learn about different things regarding the medical industry. As of writing, there are several topics, such as New Opportunities in Healthcare, Resumes and Cover Letters for Healthcare Candidates, and more.
How To Find A Job
As mentioned, once you visit the site, the first thing you'll see is the posted jobs. Unlike other platforms, at Healthcarejobs.ca, you don't have to create a profile first or login to your account to browse for available jobs.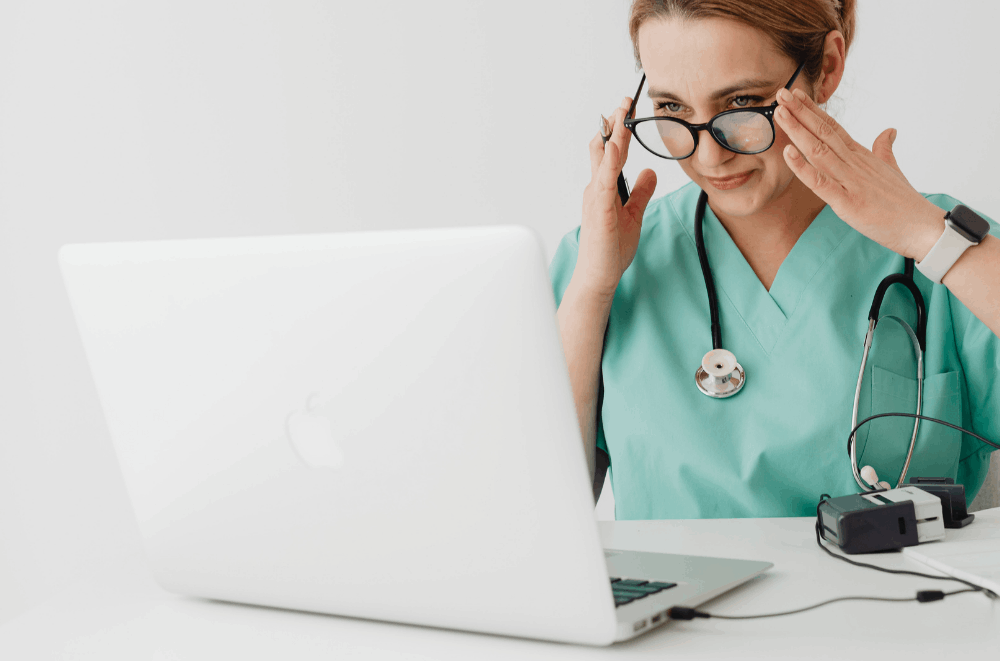 Here, you can easily search for jobs, and you can even sort and narrow down your search based on the relevance and the date posted. On the lower area of the page, you can also see a Browse by Employer tab, which will direct you to another page where you can see a list of employers.
You can also see a Browse by Category section where you will be able to choose a specific career category and focus on finding a job in that section. For instance, you want to land a nursing job.
You don't have to browse the entire site. All you have to do is click the Nursing section, and you'll be presented with a list of jobs related to that.
Set Your Job Alerts
Aside from actively browsing and looking for a job on the site, you can also set job alerts if you want. These job alerts allow Healthcarejobs.ca's system to send you a notification via email if there are similar jobs available or posted.
With job alerts, you can also be the first applicant to apply for a certain job since these notifications also notify users who are willing to receive updates on newly posted jobs.
Most applicants also set their job alerts since it is a smart choice to easily know if the job they prefer is posted online.
Apply For A Job
Applying for a job in Healthcareobs.ca is easy compared to other job-hunting sites. You can apply for a job on this platform with just several steps. First, of course, you have to look for your preferred job.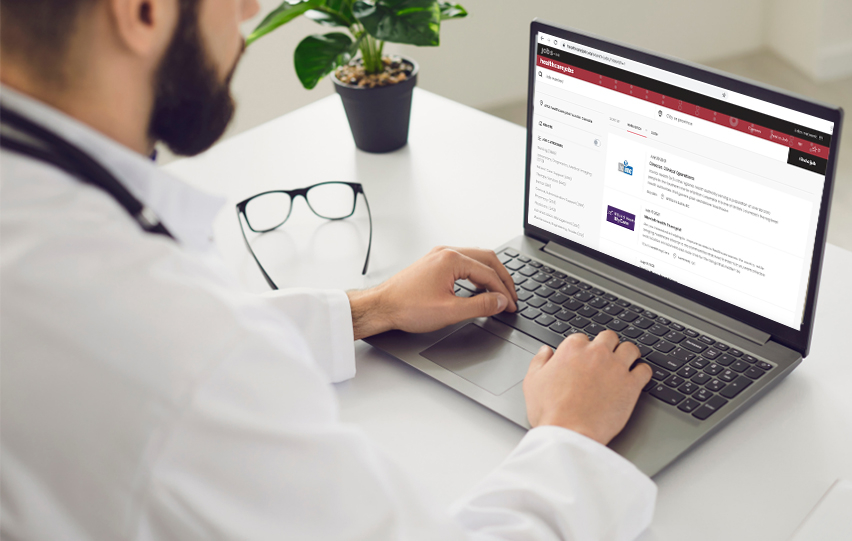 Then, once you have your target position, click on its tab and read all the details posted by the recruiter. Keep in mind that recruiters on this platform post detailed information, so you must read them carefully.
Some of the information they provide includes the contract's duration for the job, so it's best to read it first before sending you the application. Also, once you click the Apply Now button, you'll be directed to the company's official website, where you have to upload or send your resume.
Job Advice On The Site
Another great section on this job-hunting platform is its Job Advice page. In this section, you'll read different articles about several topics. For example, a special article was recently posted on the site, and it is a review of Hirings and Dismissals.
These articles help applicants to understand not just how the platform works. These articles also tackle different topics related to the industry. Whether it is a news article or a recommendation material, you will surely learn something new in every section.
What Jobs Are Posted On The Site?
There are a wide variety of healthcare jobs posted on the website. You can choose from either entry-level jobs or executive positions. For instance, there are available vacancies for Director of Clinical Operation, Family Nurse Practitioner, Dental Assistant, and more as of writing.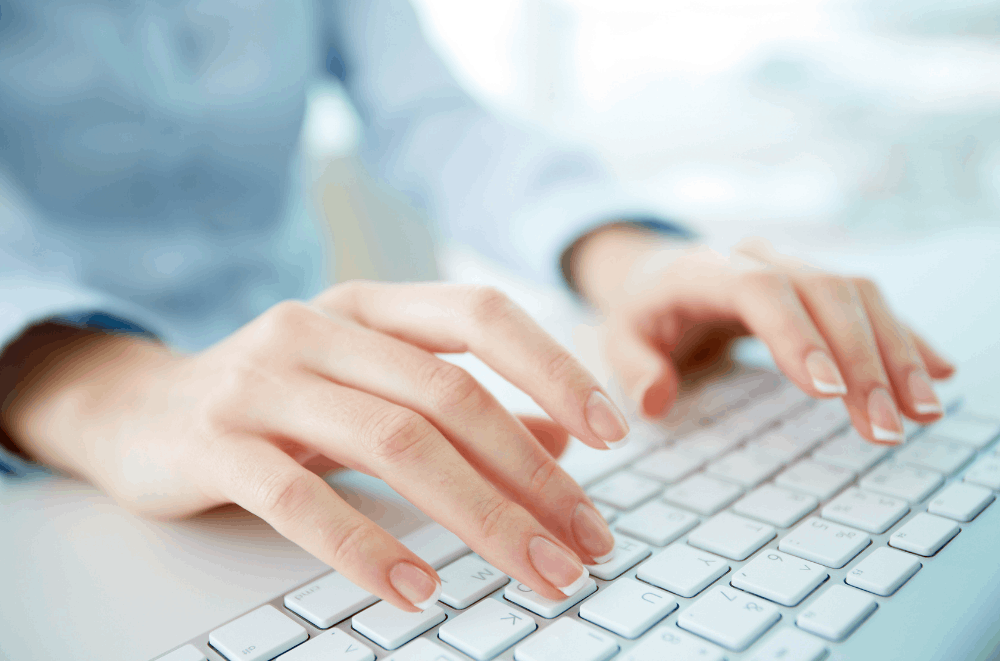 Now, let's take the family nurse practitioner as an example. If you aim to be a family nurse practitioner, this job might be a good option for you. Once you click the job title, you'll see a complete description of the job and the qualifications needed to apply for the position.
However, if you think that you might find another job that really fits your skills and credentials, but you don't want to start from scratch with this family nurse practitioner application, you can save your application.
On the bottom corner of the page, you'll see a star icon where you can save the job, and it will directly be noted on your saved job. These saved jobs are seen in the upper right corner of the site.
Choose The Right Job For You
How can you choose the right job for you? At Healthcarejobs.ca, you'll get a plethora of ideas with the help of articles posted on the site.
First, you have to evaluate yourself. It's a good idea to spend some time self-reflecting before making any major decisions. It's no different when it comes to choosing a career. You might wish to jot down your thoughts while you contemplate.
Next, you have to identify your must-haves. Take some time to think about what you need in a career. These can include things like pay and travel, as well as perks and location. It is critical to know ahead of time what you require from work.
How Healthcarejobs.ca Works For Employers
Just like many other online job-hunting platforms, Healthcarejobs.ca helps employers find the right applicant for their company. These online job sites assist employers in filtering applicants who are qualified for the position.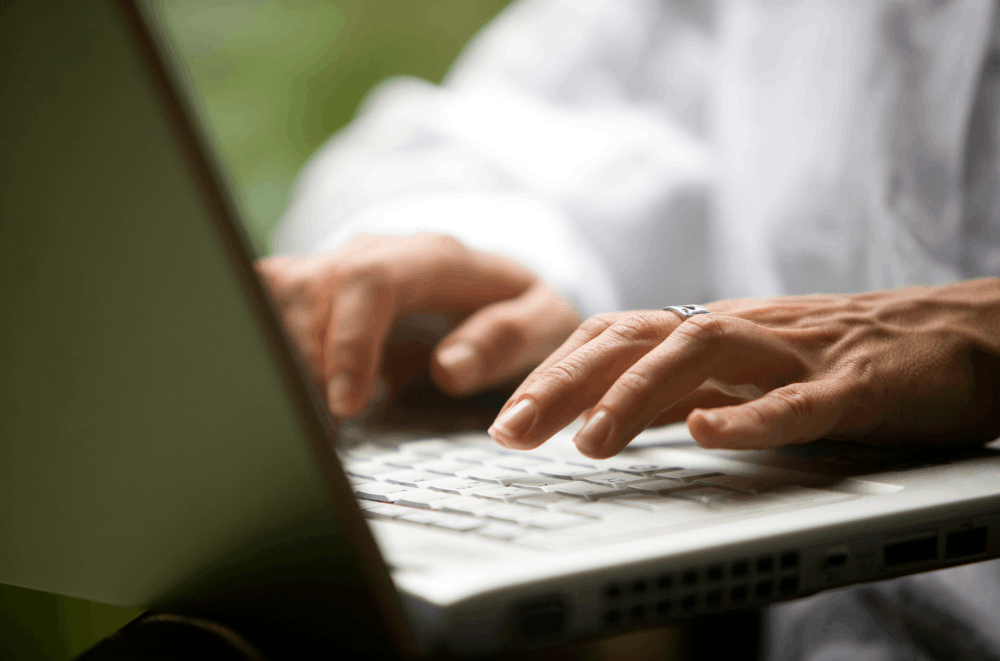 With Healthcarejobs.ca, employers are free to post jobs and have the right to place their own email addresses or other links where applicants can submit their applications.
It also helps employers to save resources since they don't have to hire a team of HR people to do the job for them.
How To Post A Job
To post a job, you don't have to create a profile. All you have to do is click on the Post a Job section, and you will be directed to a page where you have to input all the details needed for the job listing.
Information, such as job title, location, language, expertise, and the job description, are needed to let applicants understand what you are looking for. Then, you have to provide your email address or the site where applicants can submit their resumes.
The Bottom Line
Healthcarejobs.ca is an online job-hunting platform specifically designed for healthcare professionals. This site helps employers and applicants find the people and job that matches their skills and qualifications.
Though many well-known healthcare companies use this platform, you always have to consider your information's security when uploading your resume or applying for a specific job.