The technological landscape has always been painted in an exciting light. From the talk of flying cars, self-driving vehicles, talking robots, and more, it cannot be denied that the tech industry holds limitless potential, and the future is undoubtedly bright for those in it.
The thing is, it's not exactly easy to permeate the tech industry, especially when you are just starting out. After all, there are numerous companies and opportunities out there, and choosing the right one is crucial. This is where Built In Jobs comes in.
For those interested in finding their place in the sector, Built In is worth checking out. Learn more about what this platform is and what it has to offer through this article.
About Built In
What Sets Built In Apart
Information at Every Turn
Learning How to Use Built In to Find a Job
Using Filters to Your Advantage
How to Apply for Jobs Using Built In
Creating an Account on the Platform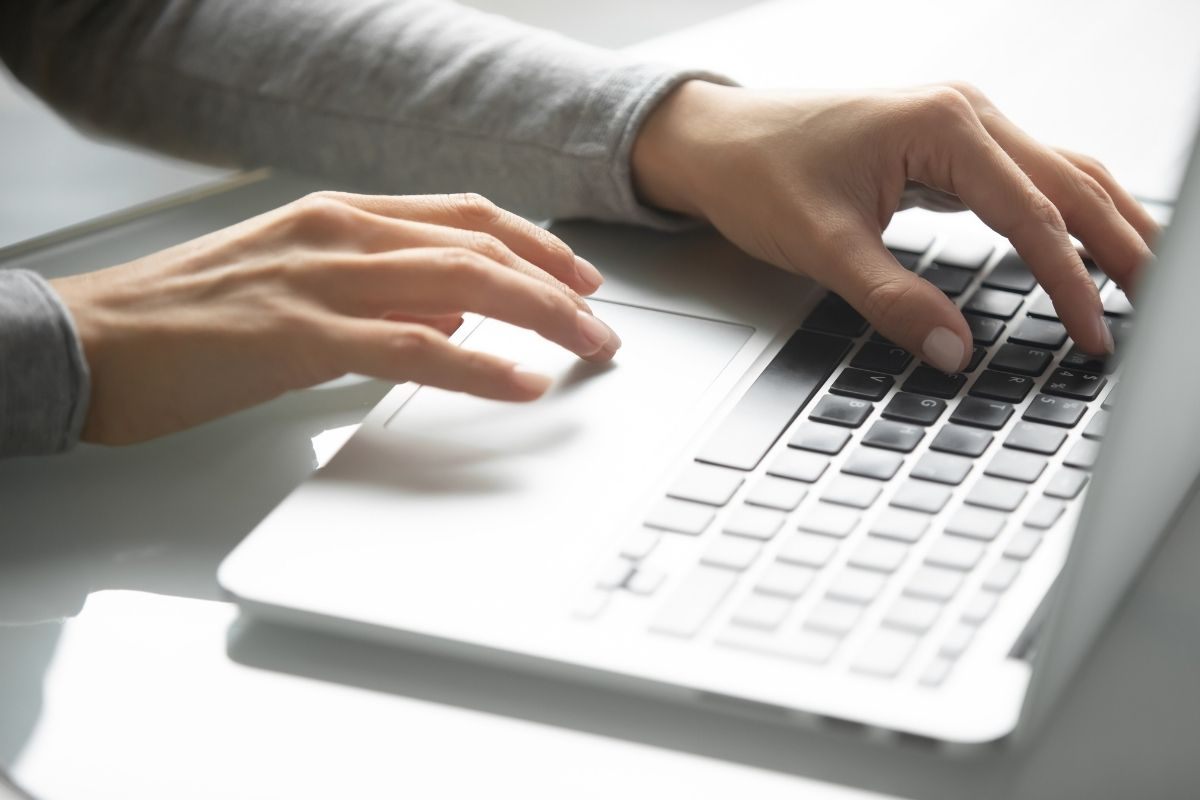 About Built In
Built In is a website designed specifically for the tech industry and local startups. It serves as a platform to help job seekers in the sector find their dream jobs across different parts of the United States.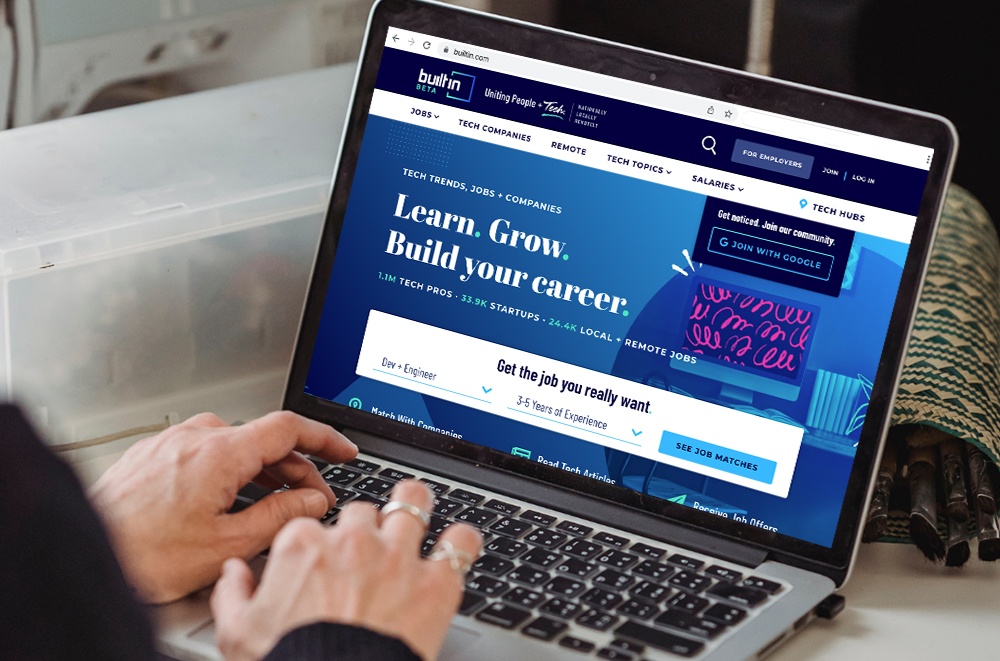 Founded in 2011, Built In started in Chicago mainly as a social networking and blogging platform, allowing tech startups in the area to share their stories and experiences with the world, as well as carve out their names in the field.
Today, this website connects job seekers to potential employers in just a few clicks. The same goes for employers who are looking for viable candidates in the field.
In many ways, Built In acts as a recruitment platform of sorts to bring together startups and talent closer together.
How Built In Helps You Find a Job
Built In is a community for startups and tech companies alike. It works by providing users and job seekers access to job openings and opportunities in different parts of the globe by bringing together various job opportunities from different companies.
Built In serves as a stepping stone where people can learn more about the job they are planning to take on.
It works to empower people in their jobs hunts by providing information on the company benefits, interview process, and details of the job's company culture and environment.
What Sets Built In Apart
One of the key features that make Built In unique from other job search platforms is that even though it caters to a niche market, it provides job seekers an extensive selection of job opportunities within the tech sector.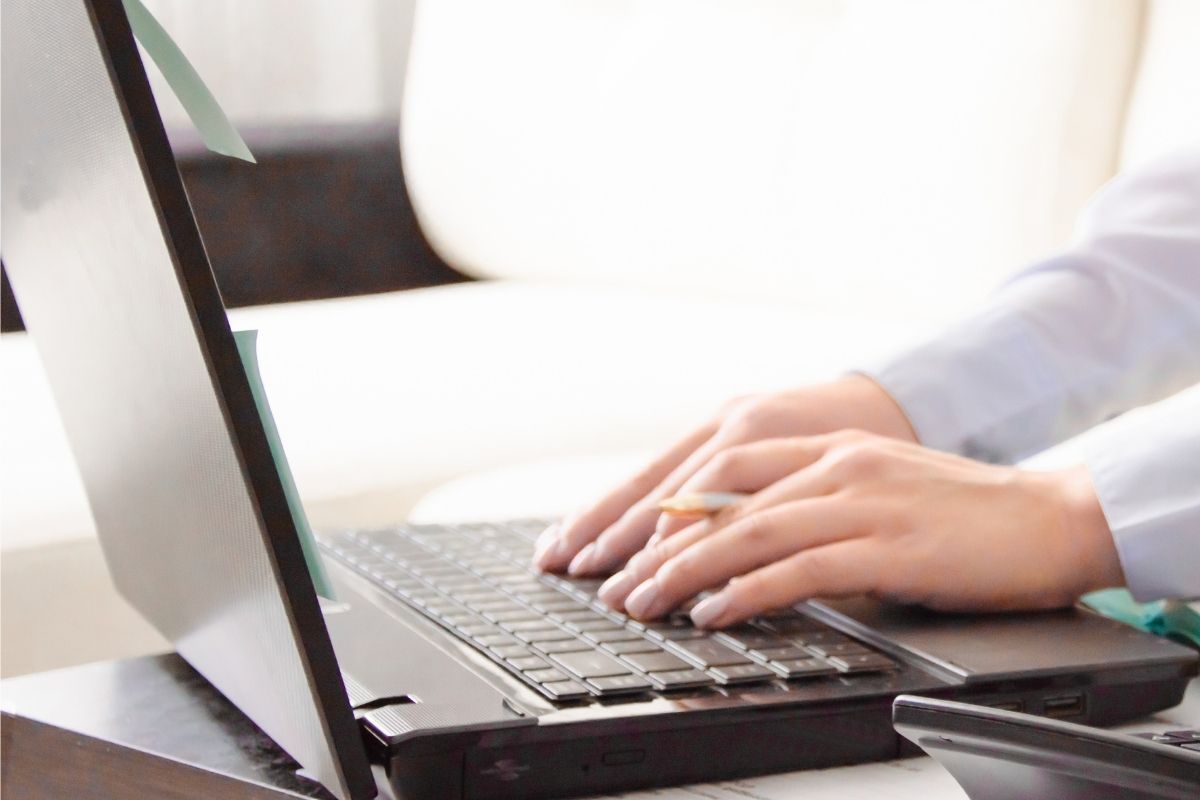 It covers almost everything under the tech sector including data analytics, design and user experience, development and engineering, content jobs, and even finance jobs.
Built In makes it easier and more efficient for job seekers to find the right company, especially those that share the same values. Job seekers have the option to apply for remote positions or for in-office work, depending on their preference.
Users can take advantage of the site's extensive filter feature to refine their job search results to options that work with their lives. Some filter options include location and category.
Find Work in Tech Hubs
Built In also features budding and established tech hubs in the country, and by extension, the companies and the respective positions that are offering once-in-a-lifetime opportunities.
Some of the tech hubs include D.C., Georgia, Texas, New York, and many others.
In New York alone, applicants can try their luck at companies like Peloton, Tapestry, and Dataminr.
Information at Every Turn
Built In is more than just a job search website. As a matter of fact, it takes community and tech spaces to heart by giving individuals access to the latest news, happenings, and trends in the tech industry through Tech Topics.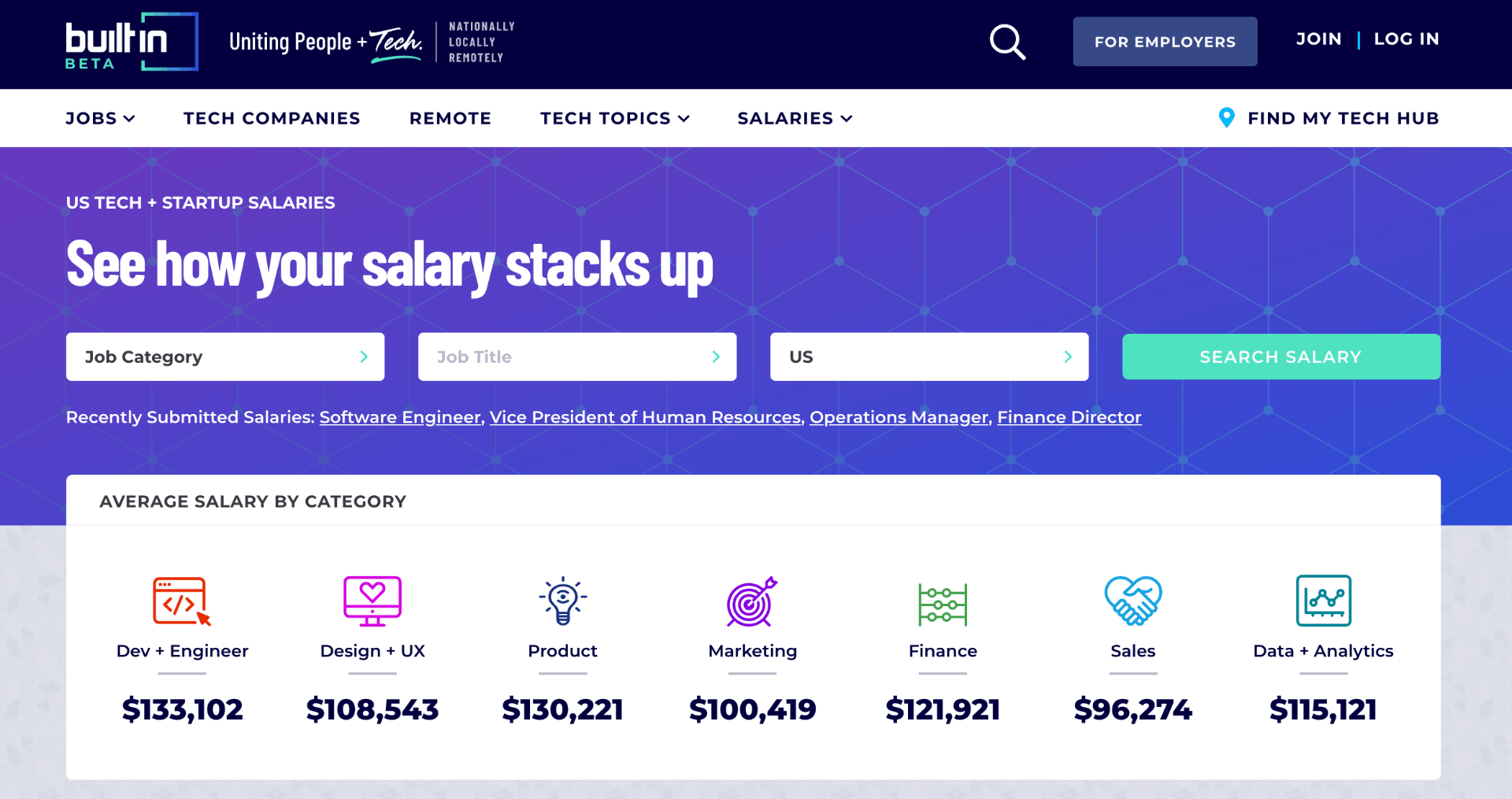 From data science and artificial intelligence to software engineering perspectives, Built In ensures that they are at the forefront of building knowledge for users and job seekers alike.
Apart from these, there are also helpful articles that tackle employee engagement, remote work, women in tech, gaming, and just about anything you can think of related to technology.
Gain Salary Insights
More than these, Built In also offers insights into different salaries in tech startups across the United States.
This allows job seekers to leverage their experience and what they can bring to the table with the current offers to them and more.
Learning How to Use Built In to Find a Job
Finding a job with Built In is easy. Users don't even have to create an account on the platform, but this will certainly make the application process later on easier.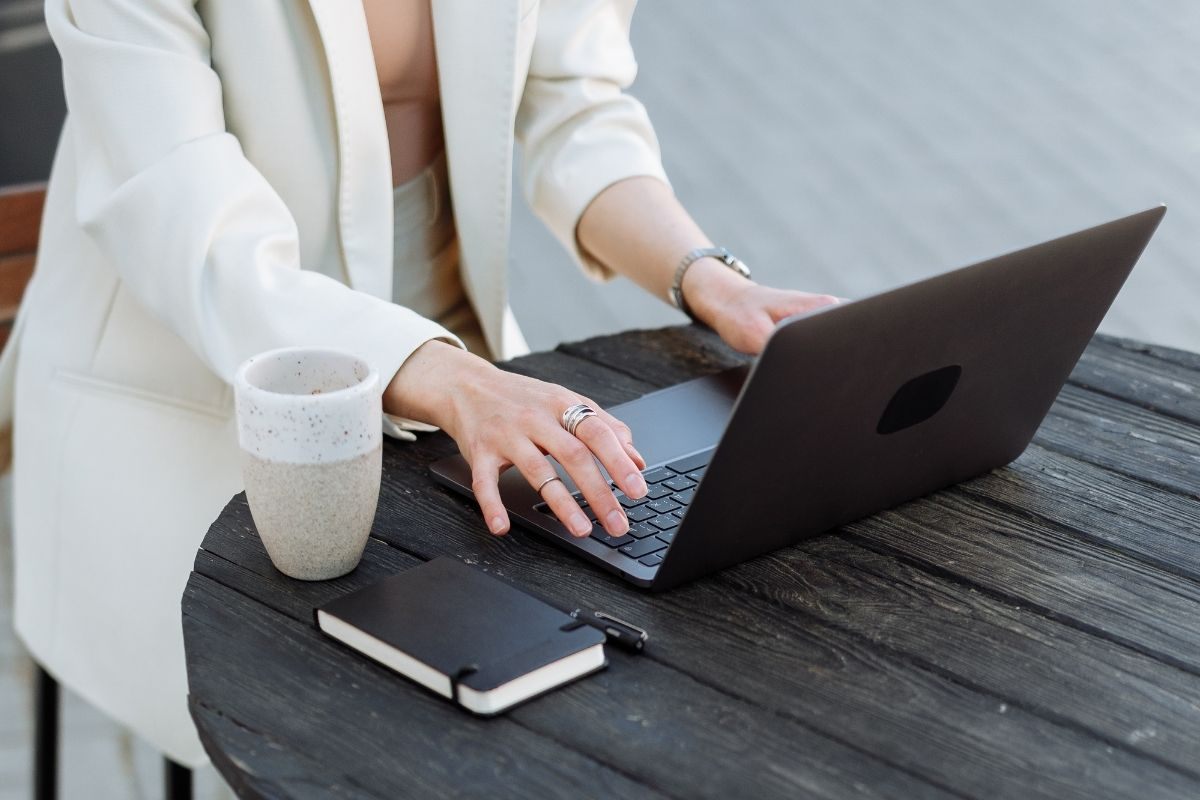 To begin finding a job, there are a number of ways to go about it. The first of which is by choosing the category you want to work in.
Among the options are Content, Data + Analytics, Design + UX, Dev + Engineer, Finance, HR + Recruiting, Legal, Marketing, Operations, Product, Project Management, and Sales. Input the number of years of experience you have, and the site will provide job matches.
Alternatively, job seekers have the option to just browse jobs based on the different categories found on Built In's homepage. Tapping on any of the categories will bring users to another page where an equally extensive selection is theirs for the taking.
Searching by Location
Another way that individuals can utilize the Built In jobs platform is to seek tech jobs based on the various tech hubs available.
Choosing a location will immediately show companies that are hiring within the state or the area, as well as how many jobs or positions these firms are looking to fill.
Using Filters to Your Advantage
With the different ways of finding opportunities, it can be quite difficult for applicants to weed through everything. To make it easier and more efficient, users filters are the best way to go.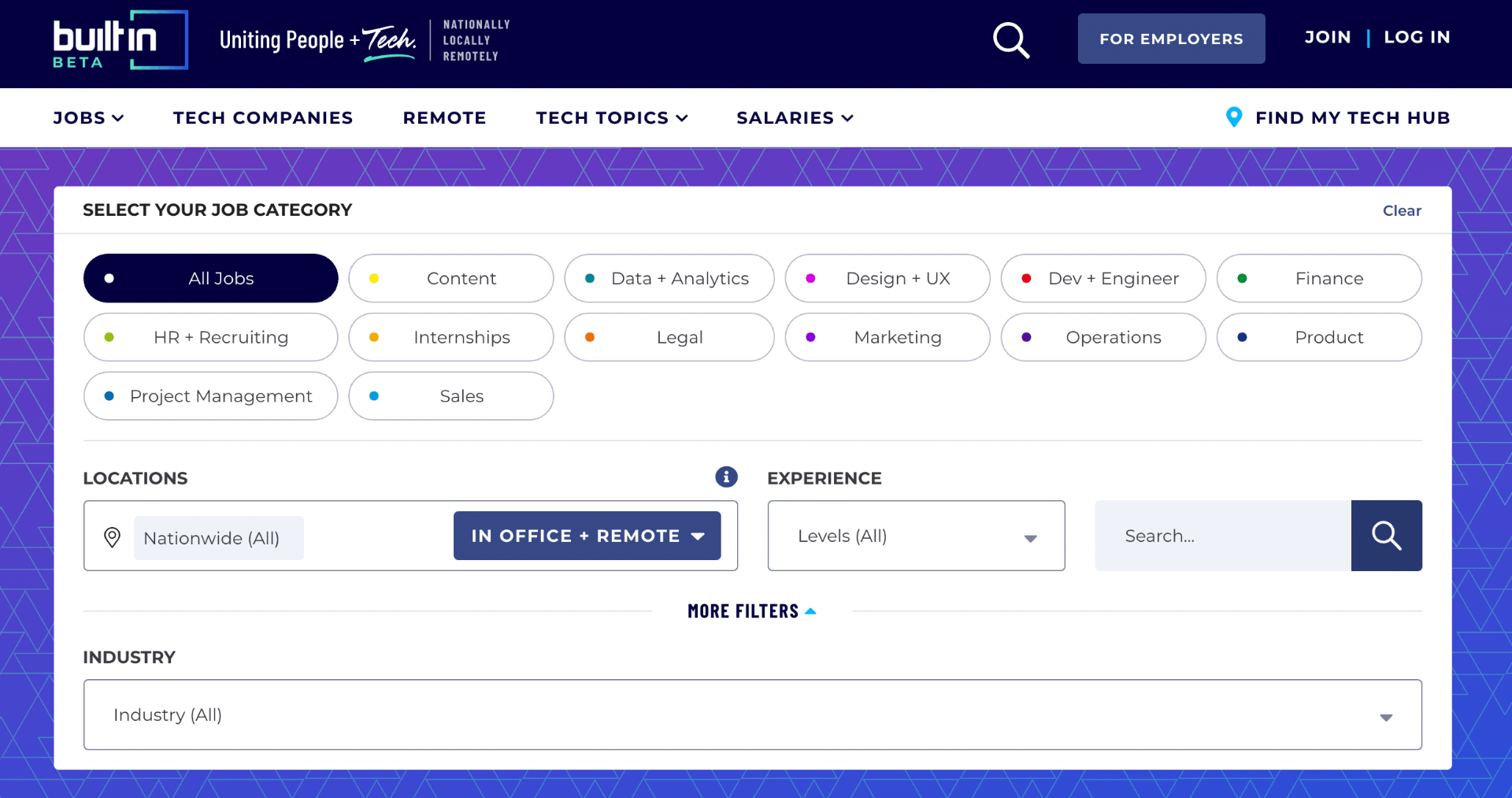 What's great about using filters is that these narrow down options and make it simpler for users to find what they are looking for.
Filter Options Available on Built In
Through using filters, individuals can not only select a job category but also find locations they wish to work in, whether they want to work in the office or work remotely.
They can also add their level of experience as well as the particular tech industry they want to work in.
After filling out the aforementioned details, Built In will display jobs across different companies that fall under the provided filters.
How to Apply for Jobs Using Built In
Looking for jobs via Built In is one thing, but applying for jobs is a whole other ballgame. Thankfully, Built In makes it quite easy to apply for jobs using its platform.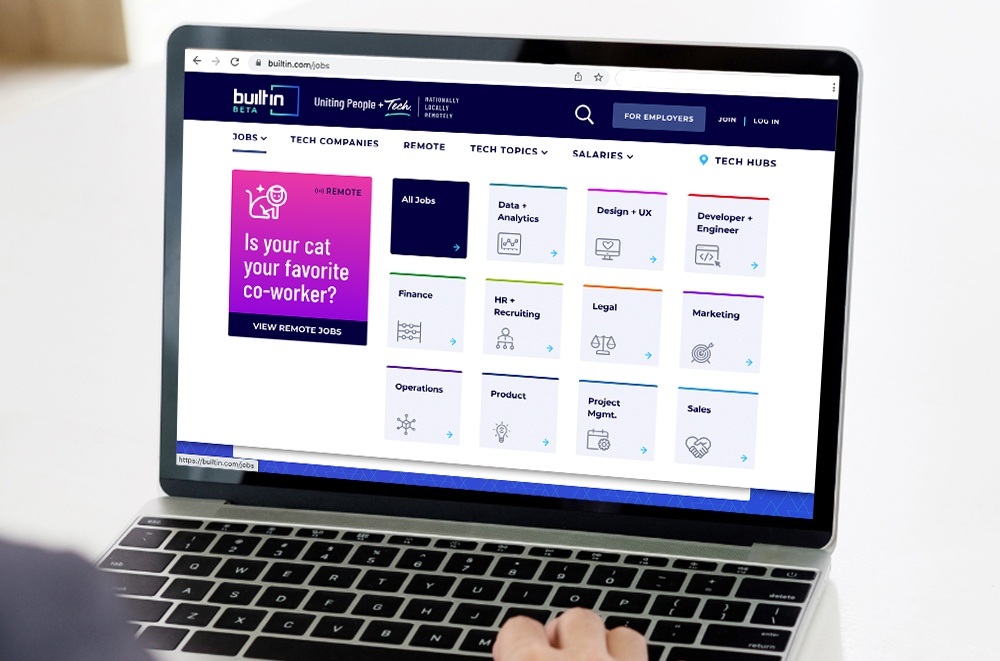 In fact, job seekers only need to press the Apply Now button, where they will be asked to provide their name and email address.
Then, job applicants will be given a link to the careers page of the hiring company, where they can proceed with the application itself.
However, from this point, the application process is dependent on the company in question and may vary from one firm to another.
Learn About a Company's Culture and Benefits Before Applying
Built In provides a wide range of information for applicants to know all about the prospective job and company.
Besides the details of their job responsibilities and description, Built In shares information about the company culture, work environment, as well as the benefits that come from working in that company.
Creating an Account on the Platform
As previously mentioned, creating an account on Built In isn't required, but this will give applicants an edge.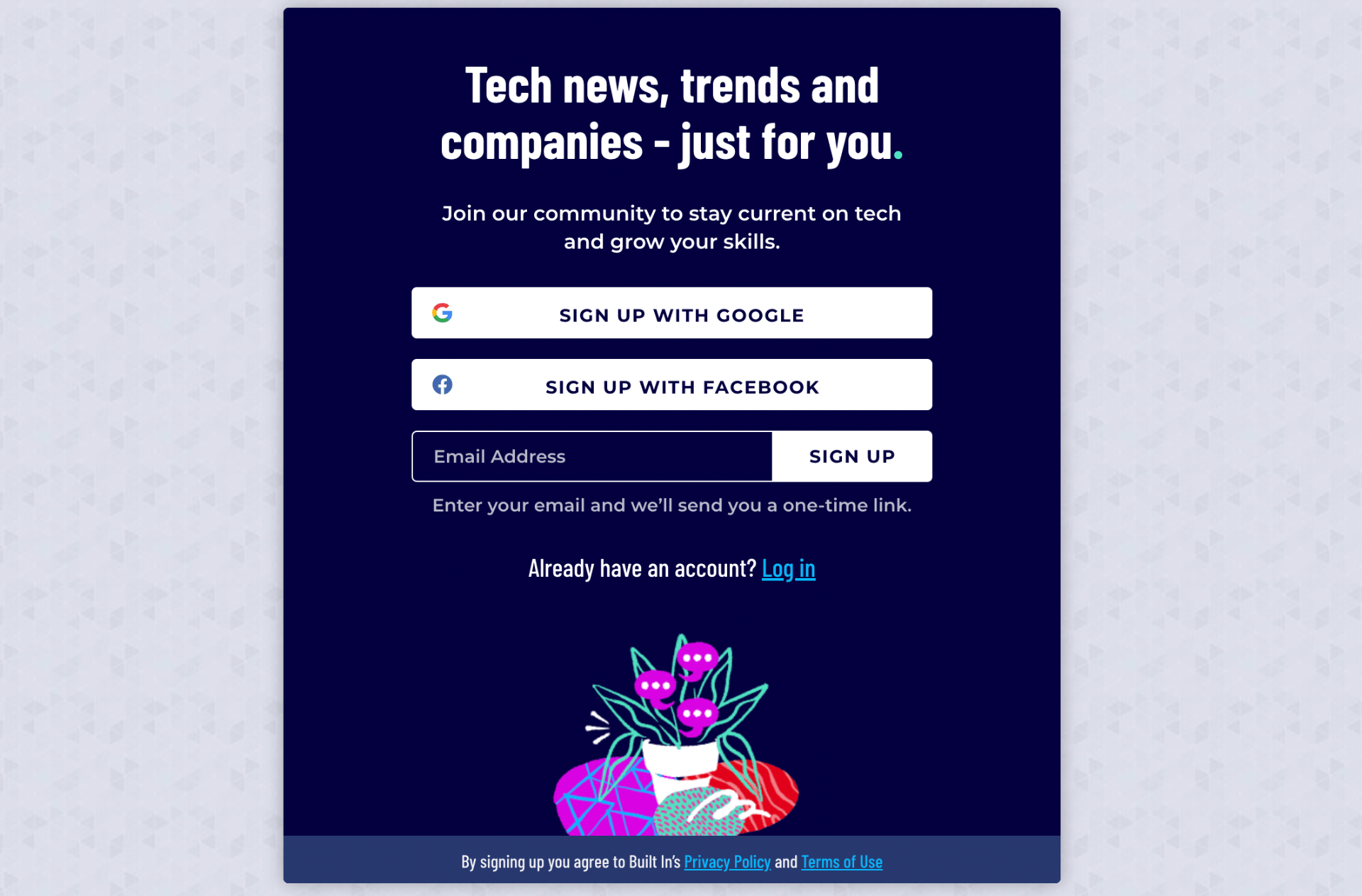 Creating an account in Built In is easy. Job seekers have the option to sign up with their email address or sign up with their Google or Facebook accounts.
By having an account, users can receive job offers and see matches with companies they have applied to.
They will also be in the know of new opportunities that have popped up and have been added.
Save Jobs and Stay Informed
Another perk that comes with creating a profile on the platform is that it allows users to save jobs for when they want to go back to it later on.
Even better, they can stay up-to-date on all the latest events and happenings in the world of tech, especially when they subscribe to jobs newsletters that are sent directly to their email.
The Takeaway
Built In makes it easier and more accessible for job seekers to find openings and opportunities in the tech sector and the startup scene. With its comprehensive job board, as well as the various helpful resources, individuals are sure to find the tech job of their dreams in no time.
This platform is worthy of being explored and considered, particularly by those who are interested in the world of tech. Not only does it give job seekers an expansive selection of job openings, but it also helps them stay engaged with the community and the industry as a whole.