The healthcare and medical fields need all the help they can get right now. Additional medical personnel would help address the lack of staff and low personnel-to-patient ratio. For those wanting to join these fields, becoming a medical assistant may be a good option.
Medical assistants are essential parts of any facility, especially as they provide much-needed support for these establishments. They can work in many industries under private or public practices, as well as specialties and subspecialties.
For those interested in getting a medical assistant position, this guide can help you understand this career path. This article will talk about the following topics.
What Are Medical Assistants?
Eligibilities For Becoming A Medical Assistant
What To Expect When Working As An MA
Where To Find Medical Assistant Jobs
Best Ways To Use Job Sites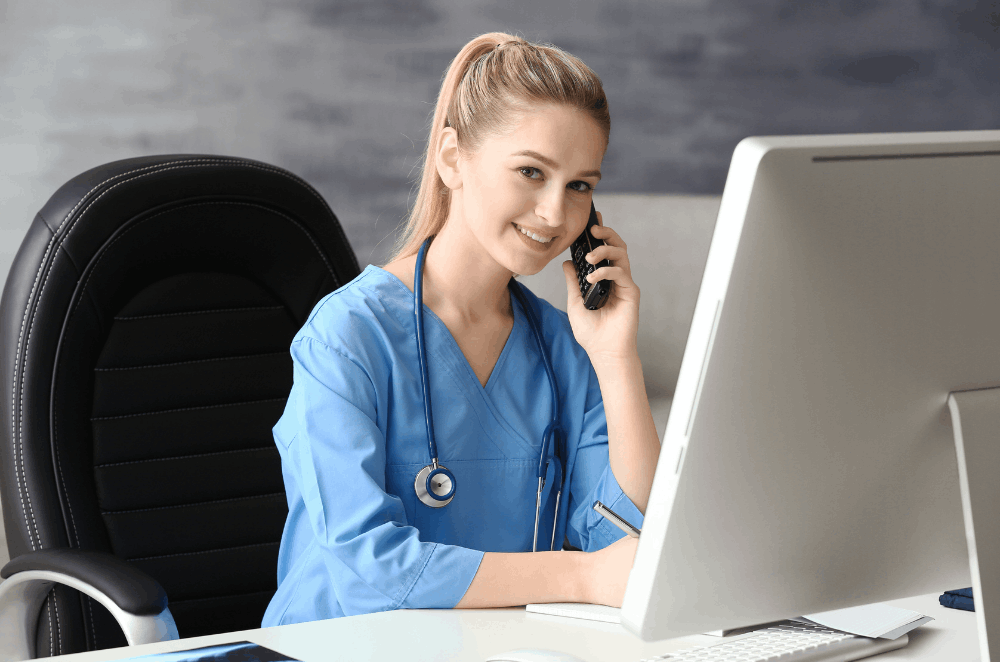 What Are Medical Assistants?
Medical assistants work in healthcare and medical fields. They provide administrative and clinical supports for physicians and the medical team they work with. They work in outpatient and ambulatory care facilities. They may be tasked to provide clinical support or administrative support.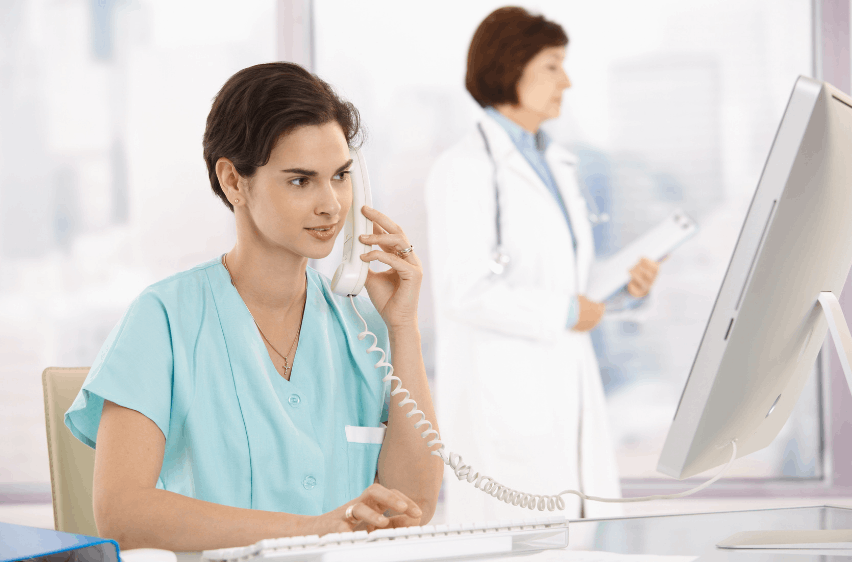 Medical assistants in smaller practices tend to provide both kinds of support. In comparison, those in larger practices tend to work with other MAs and have specific responsibilities while being supervised by administrators. Nevertheless, they are expected to have the training to do both.
It is important to note that medical assistants are different from physician assistants (PAs) as they seem to connote the same thing. However, they have different duties. Take note that MAs are responsible for administrative and basic clinical support.
Meanwhile, PAs can perform physical evaluations, diagnose patients, and prescribe medications. This is why they are required to have a master's degree and a license to practice. On the other hand, MAs can have certifications and an associate's degree.
Duties Of A Medical Assistant
Those who provide clerical or administrative support are tasked to answer phones, arrange for admissions, arrange for laboratory tests, enter and update records, fill out insurance and billing forms, and scheduling appointments.
Those who work as clinical support are tasked to assist physicians during examinations, authorize prescription refills, change dressings, remove sutures, draw blood, collect lab specimens, talk to patients about treatments and therapies, and interview patients.
They are also responsible for preparing and administering treatments and therapies under the supervision of a physician. They provide support regarding therapies and medications, serve as patient liaisons, and take patient vitals.
Eligibilities For Becoming A Medical Assistant
This job may be attractive to many aspirants, but it is essential to remember that MAs work in healthcare and medicine fields, which means that they should be qualified to perform the work. One way to get the right skills and qualifications to work as an MA is through education.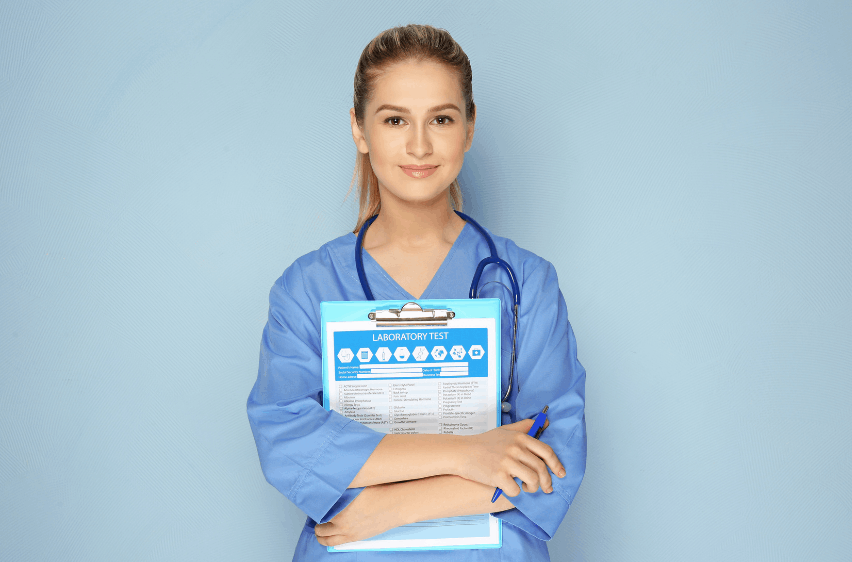 Many programs provide a certificate, diploma, or degree that can be considered toward employment as an MA. They are usually around three years long. Certifying bodies such as the Allied Education Programs or the Accrediting Bureau of Health Education have a list of recommended programs.
Aside from the right background composed of education in administrative, clinical, and externship, aspirants should also have the right certificates to practice. Applicants should pass national certifications to become a Registered Medical Assistant (RMA) or a Certified Medical Assistant (CMA).
Now, the requirements for employment in each state vary depending on state laws. Some require MAs to undergo training before allowing them to perform some duties. Some also have restrictions on what tasks MAs can and cannot perform. So, applicants can expect different job requirements per state.
Skills And Traits
In any state, medical assistants would perform their responsibilities effectively if they have the proper educational background, certification, and experience, combined with the right skills.
MAs should have excellent analytical skills to understand medical charts and records, insurance and billing matters, and coding. To this end, they should also be detail-oriented as a lot of information is stated in patient records.
Lastly, these professionals should also be compassionate and empathetic as they are likely to be interacting with patients will illnesses, medical conditions, and discomforts. They may need to show excellent bedside manners. Communication also matters in these areas.
What To Expect When Working As An MA
According to statistics, 57% of medical assistants work in physicians' offices, while only 15% work in hospitals, whether state, local, or private-run. Those in outpatient care centers constitute 8% of the MA population, while those in chiropractor offices are 4%.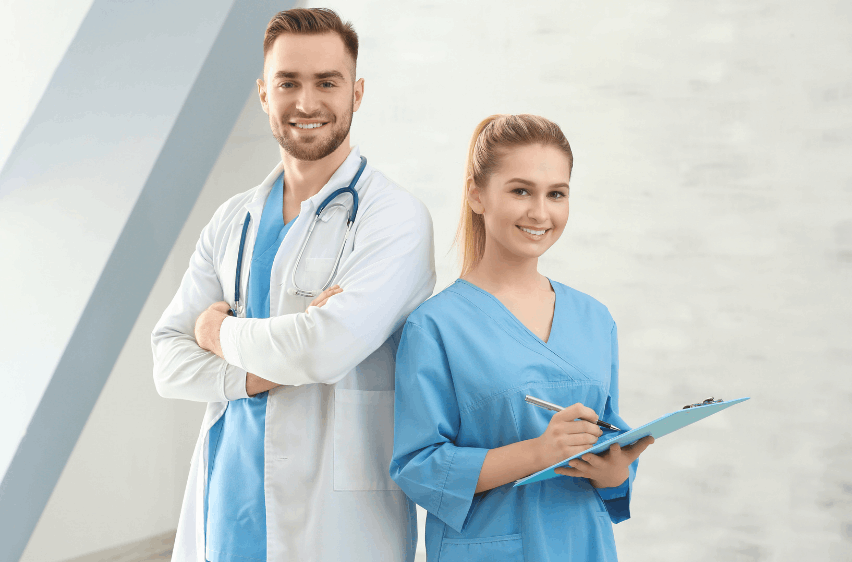 Looking at the usual employments of medical assistants requires interactions with many people, including patients, doctors, nurses, and other members of the medical team. Because of this, medical assistants are likely to do multiple tasks at once.
Those who work in hospitals and other facilities that cater to emergent cases can expect a high-action environment. This can mean that they may be exposed to stressful situations with different urgent responsibilities.
This is a full-time job, which means 40 hours per week. MAs are employed in essential facilities, which are usually open 24/7; some of these professionals may be assigned night and graveyard shifts. They may also be required to work during weekends and holidays.
Average Salary
Of course, salary is one of the most significant things people consider when applying. For medical assistants, the median annual wage is $35,850 as per the US Bureau of Labor Statistics. The figure for the lowest 10% is $26,930, while for the highest 10%, it is $50,580.
It is important to note that not all industries pay MAs the same amount. Those working in outpatient care centers get $38,860, while those employed in the state, local, and private hospitals earn $37,050. Meanwhile, those in physician offices earn $35,870, while chiropractor office MAs make $31,470.
Another vital aspect of the salary of an MA is the hours they work. As mentioned, they work full-time with a minimum of 40 hours per week. However, they may go over the minimum hours, which can bring in additional payments. Working nights, graveyards, and holidays also add to their earnings.
Where To Find Medical Assistant Jobs
Those on the hunt for a medical assistant job would do well following different methods for finding employment opportunities. One place they can find openings is on company websites. Usually, healthcare facilities post positions to fill on their sites, complete with an application form.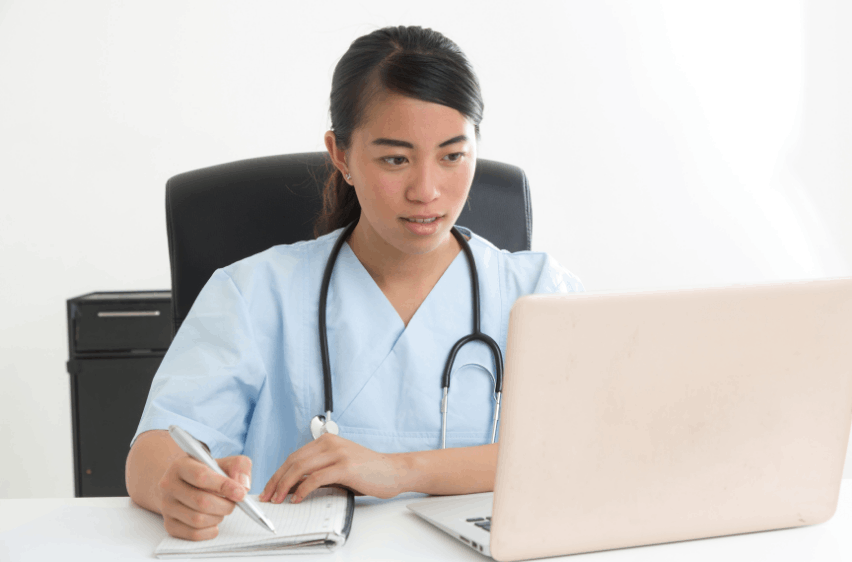 Because of this, applicants do not have to go through a third-party website to send in their applications.
Another option is to use a job-seeking site where thousands of employers post job openings for positions they need to fill. There are many such sites out there, so applicants are bound to find a job suited to their skills, needs, and wants.
Optimizing The Options
In such an economic climate, applicants should always use their time wisely. The best way to do this is to optimize the options. Do not settle for only one method of finding a job. Instead, make sure to use both.
First, list down the names of companies you want to check out, then visit their websites one by one. Navigate to their careers page, then look for opportunities there. Once they are through with the list, they can proceed to job-seeking sites.
Best Ways To Use Job Sites
Speaking of job-seeking sites, it is always a good thing to visit these platforms. These carry millions of openings posted by thousands of employers worldwide. Users can create a profile complete with a summary of their background.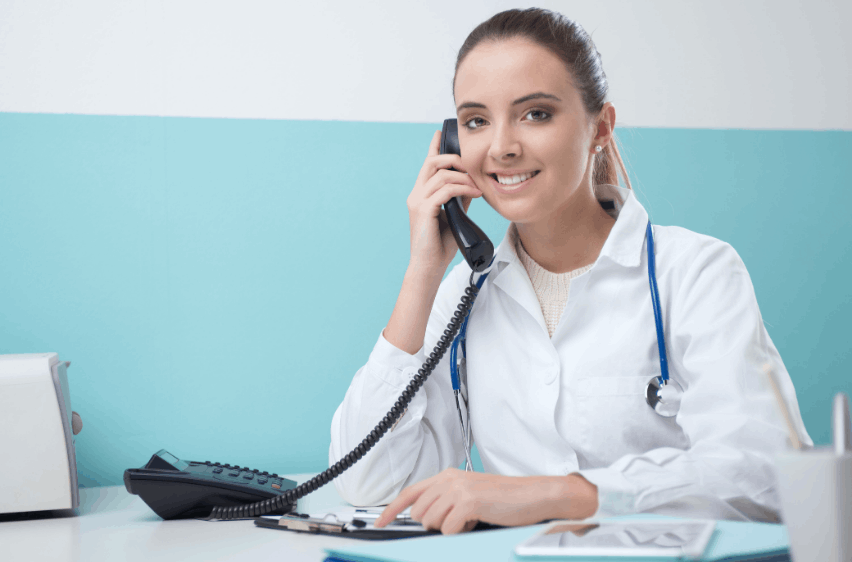 The only thing applicants need to do is to start the search and use its search function effectively. These sites have an advanced search tool in which users can enter the job title, salary range they prefer, the location they want to work in, and other specifications.
When used correctly, these engines can help applicants find the right job for them. They need to submit an application and go through the hiring process.
Most Popular Job Sites To Check Out
Because there are many job-seeking sites, knowing which ones are the most popular is important as these platforms likely have a lot of employers looking to fill the positions. Some of the most popular is Indeed and FlexJobs.
Another option is GlassDoor, which lets users take a look at the potential employer's background. It also offers information about the industry and an overview of the job, including salary.
The job advertisements posted on these sites are varied. For example, Indeed carries postings from Kaiser Permanente, Bicycle Health, and Florence Inc. FlexJobs also gives users the option to apply for part-time or full-time, as well as remote and flexible jobs.
Conclusion
Being employed as a medical assistant requires the right educational background and skills. With the right information, those aspiring to work as an MA can start pursuing this career path.