There is a multitude of job search platforms out there. Going through all of them is time-consuming and stressful. JobisJob makes job-hunting hassle-free by offering a comprehensive and easy-to-use portal.
Its database can be explored through advanced search tools. Its job posting model is suitable for best-in-class online hiring strategies.
Stop hopping from one website to another by using JobisJob. Discover why it should be a part of your career game plan.
What Makes JobisJob Unique
Exploring Job Categories on JobisJob
Findings Jobs by Location on JobisJob
Navigating the Job Dashboard
Meet the Employers on JobisJob
Where My JobisJob Information Goes
Join the JobisJob Job Forums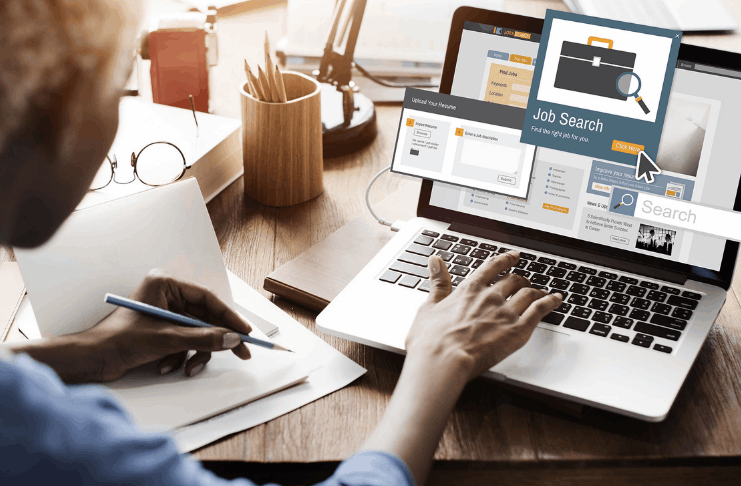 What Makes JobisJob Unique
JobisJob is not a job website that simply congregates job vacancies. JobisJob presents job postings according to what candidates look for in a job.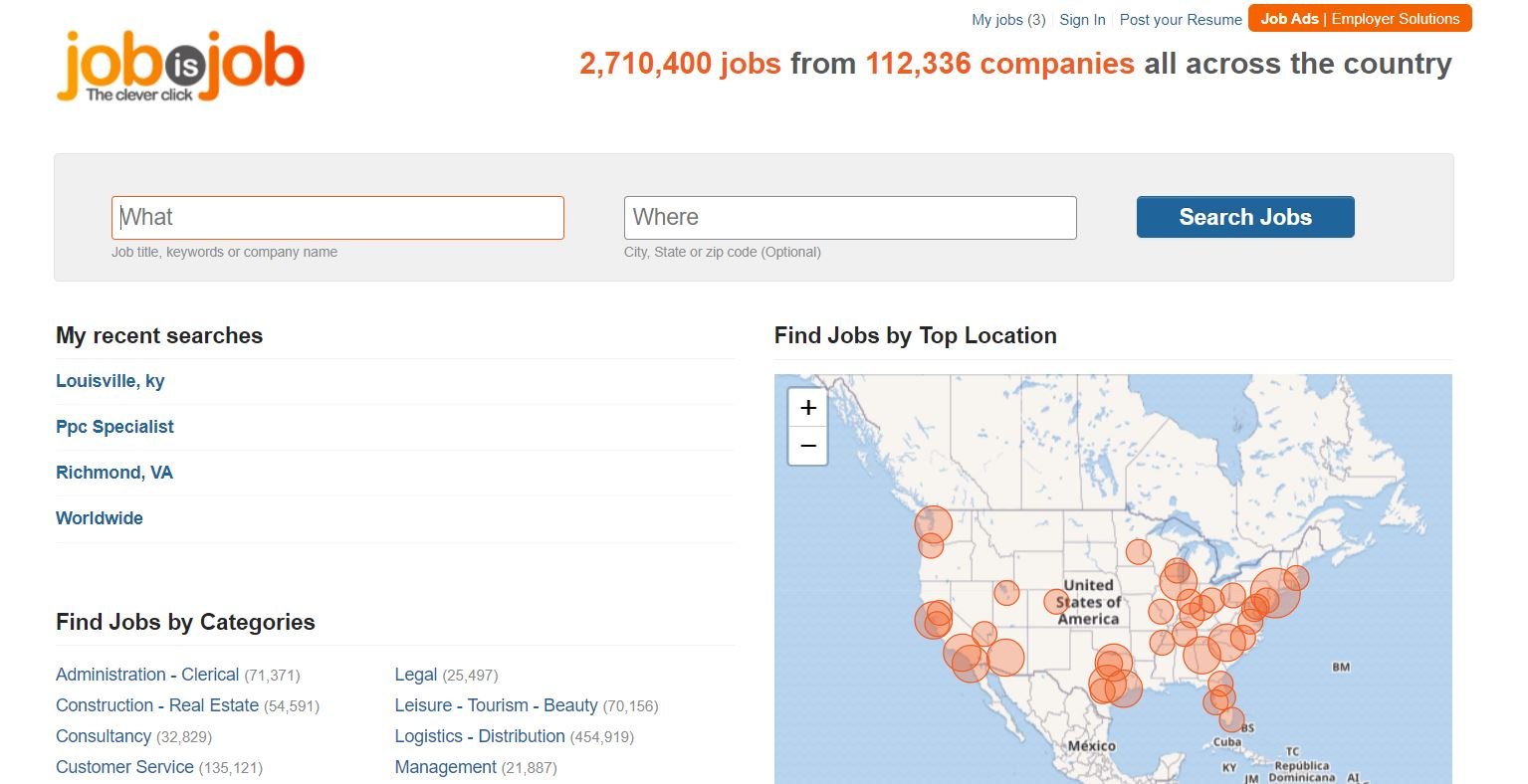 With its interface' arrangement, JobisJob makes navigation efficient and the application process easier. Its job directory highlights the most popular postings to users.
The job search engine model of JobisJob filters employment offers through scores of major boards. However, these are cautiously curated and filtered to remove spam and offer quality postings.
As a JobisJob user, you can customize your job search by selecting filters and saving job offers. You can also set up email alerts to notify you when there is a new job in your chosen field.
A Look at Adevinta
The company behind JobisJob is Adevinta Spain, a tech leader and a top player in the digital marketplace sector. Based in Barcelona, Adevinta has 1,100 staff members and a presence in 14 countries in Europe, North Africa, and Latin America.
Adevinta gets 18 million users monthly. They come from various sectors, such as real estate, employment, automotive, and second-hand sales.
The company's marketplaces attract an average of 1.5 billion visits each month.
Exploring Job Categories on JobisJob
One of the best ways to find your dream job on JobisJob is to go into the Categories. You can choose the job category or categories that suit your interest and, from there, find the posting or employer of your choice.
The job categories on JobisJob are varied. You'll come across highly technical industries, such as engineering, finance, IT, consultancy, legal, and science.
The functional areas present on the job site are administration, construction, customer service, human resources, logistics, manufacturing, retail, and sales.
Other industries include education, health, hospitality, tourism, management, marketing, and social and civil services.
The Most Searched Jobs
Job seekers are encouraged to keep an eye on the most searched job categories on JobisJob. These reflect the major trends in your sector and allow you to monitor new demands and new opportunities.
For instance, the most searched jobs under Education are online teaching accounting jobs, online teaching psychology jobs, online math teacher jobs, and school graduate jobs.
For construction work, crawler crane operator jobs, remote construction estimator jobs, tower crane operator jobs, and dump truck contractors jobs are in demand today.
Finding Jobs by Location on JobisJob
Some job seekers prefer workplaces that are nearer to where they live. On JobisJob, you can narrow, filter, and find jobs by location.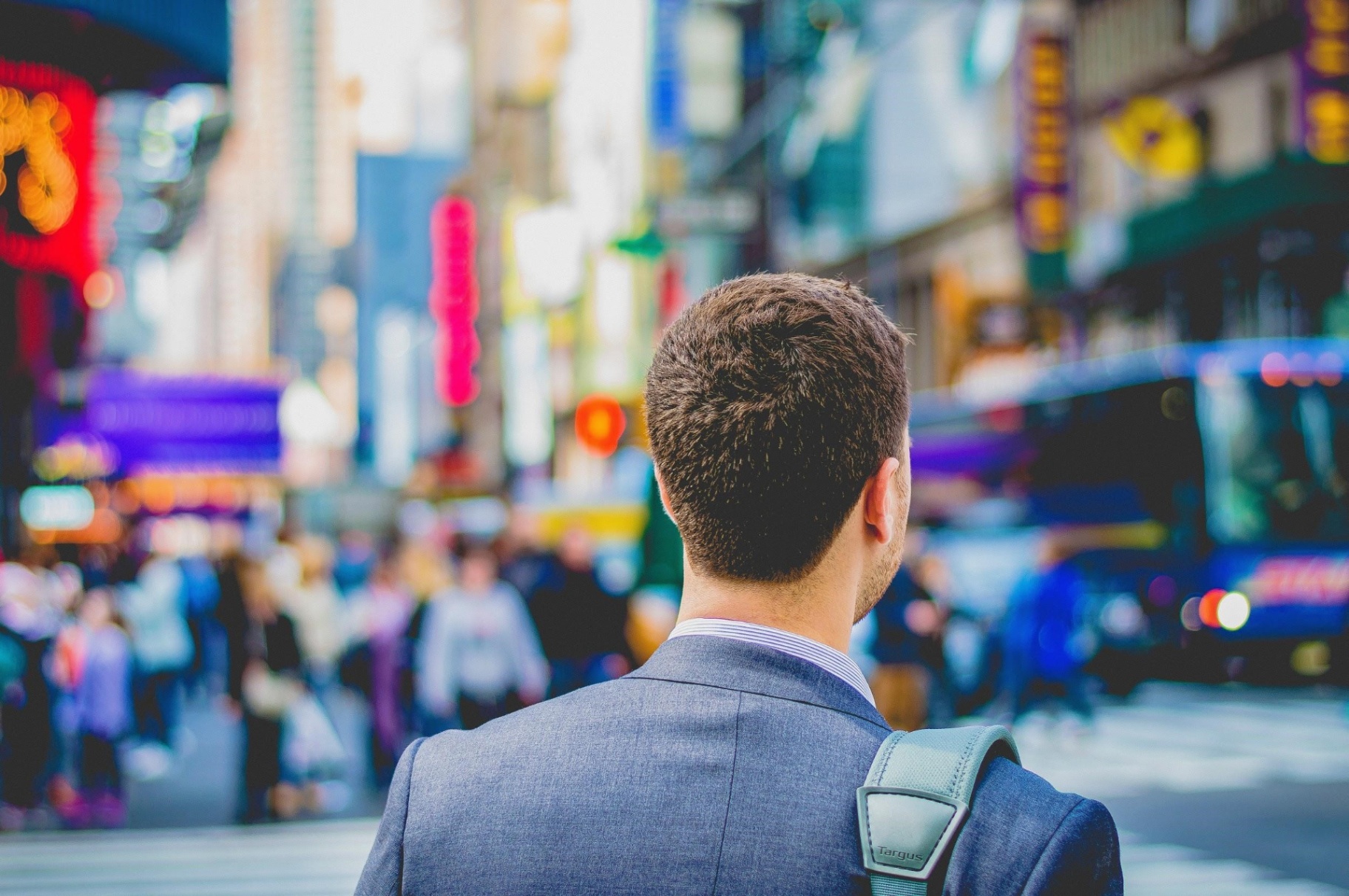 The JobisJob site features an interactive map where you can click on a particular state, to be directed to a page that displays all the jobs available in that state.
There is also a set of columns near the bottom of the home page, where you will find the different states in the US. If you click on one of them, it will also present the job postings within that state.
Top Job Searches by Location
Users can view the top search trends per city or state on the home page.
For instance, in Houston, TX, the hottest jobs are surgical assistant jobs, TIG welder jobs, crane operator jobs, stationary engineer jobs, and H2b sponsorship jobs.
Meanwhile, people in Atlanta, GA, are looking for box truck jobs, paid relocation jobs, nurse visa sponsorship jobs, and customer service jobs.
Meet the Employers on JobisJob
The type of employer you have can impact how you work and thrive in your career. JobisJob allows its users to search for opportunities according to their preferred companies.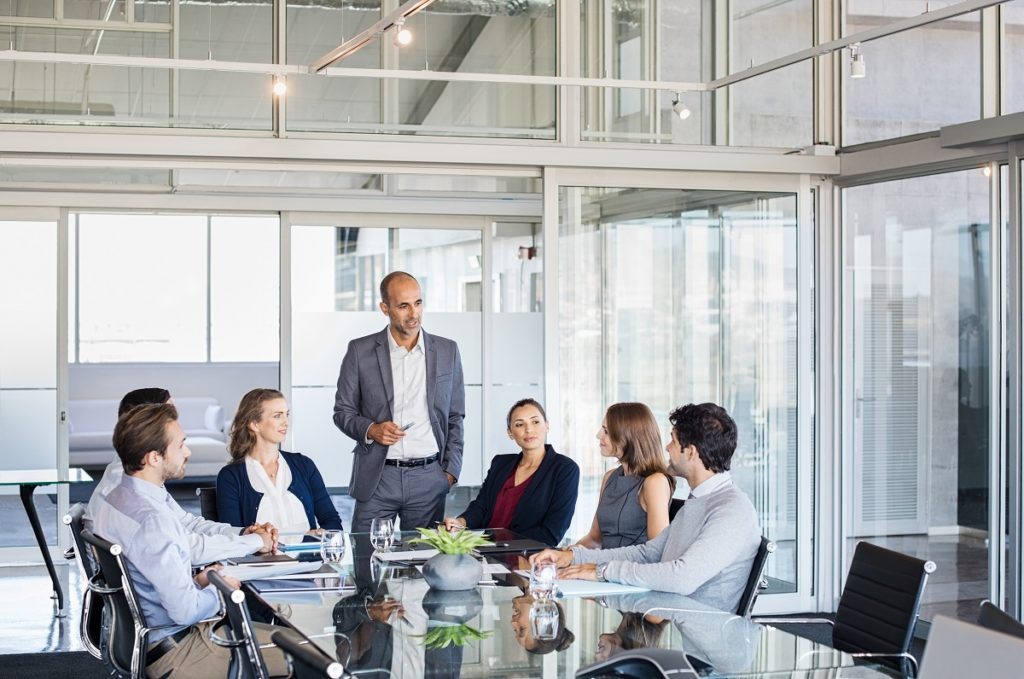 The Top Companies page on JobisJob shows a directory in the form of the English alphabet. Each letter corresponds to the first letter of the employer's name.
When you click on the letter "L", you'll be directed to the page where opportunities under companies that start with the letter "L" are.
You can also use the search bar at the top of the home screen to find your preferred employer. Just type the name into the keyword box and the city in the location box, in case the company has different branches.
Screening the Advertisers
A key feature of JobisJob is that it assures candidates of the credibility and legitimacy of the employers posting job vacancies on the portal is its screening system.
Companies must create an account on JobisJob before they can post their ads. During the sign-up, they will be asked to provide their name, email, telephone number, company name, and TIN.
The other fields to fill out are the number of employees, recruiter website, address, country, city or town, and zip code. JobisJob offers companies solutions that can help them maximize the reach of their job postings.
Navigating the Job Dashboard
Now that you know JobisJob inside out, you can start looking for a job. The process starts with the job dashboard.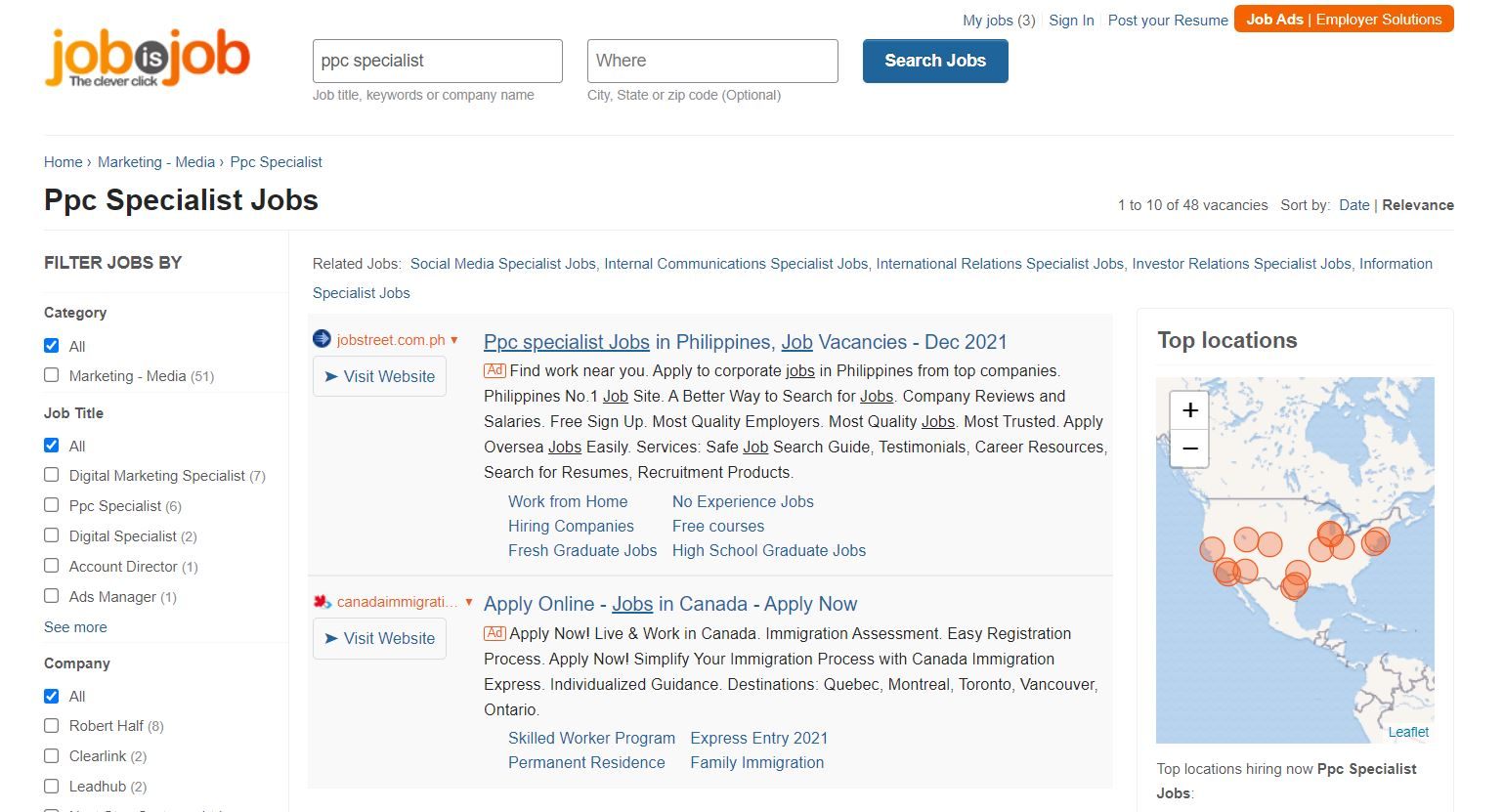 On the left column is the filters section. You can filter jobs by category. You can also narrow your search based on your preferred job title, company, and date posted.
At the center of the page is the job listings. They usually display the title of the position, the company, a preview of the job description, and suggested relevant jobs.
On the right column, you'll see the interactive map for top locations hiring in real-time. The shortcuts to the other services of JobisJob are also displayed.
Access and Apply for A Job
To apply for a job on JobisJob, you have to create an account first. It will allow you to save your recently searched and read jobs. You can also block certain jobs permanently.
You can access your information and the latest searches from any computer. Moreover, JobisJob allows users to subscribe to alerts that will notify them about newly published vacancies.
A job post typically shows essential information about the employer, job description, and location. If you're interested in the job, you can click on the "View Job" button to see specific instructions for your application.
Where My JobisJob Information Goes
Creating accounts and uploading resumes to employment websites means publicly distributing your personal information. Data security is a concern for many job seekers, but JobisJob delineates what it collects and what it doesn't.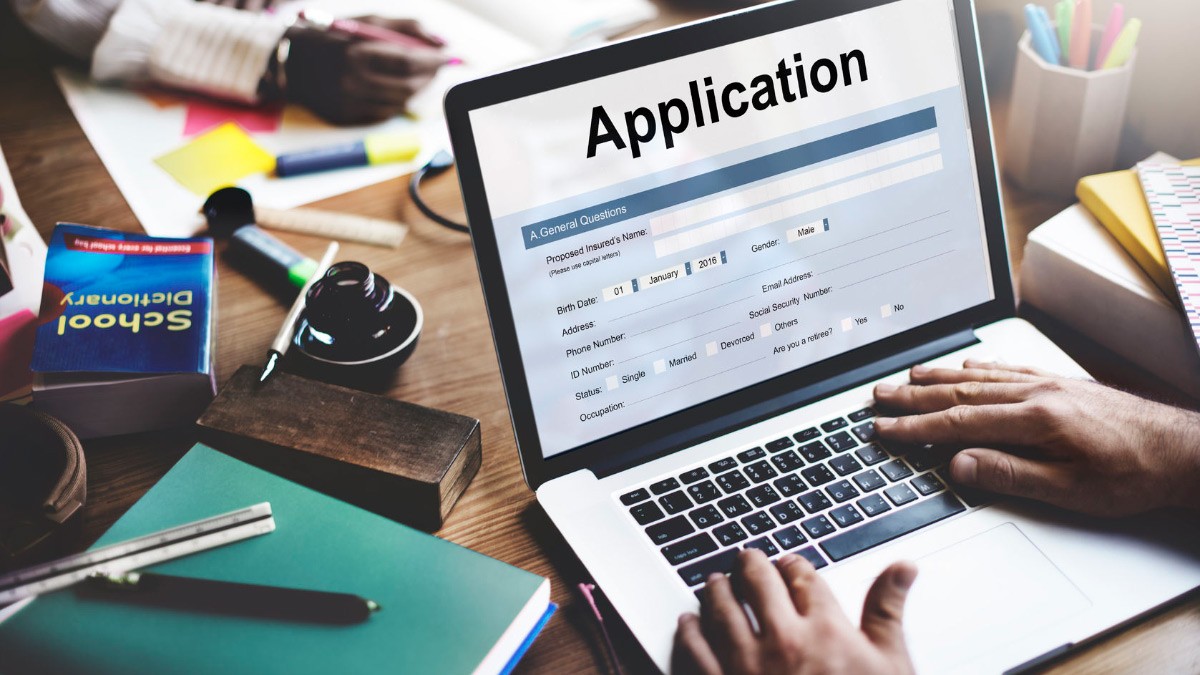 JobisJob assures users that it will manage their personal data based on the terms of the Protection of Personal Data Policy of the JobisJob website.
Once you register an account on the website, you automatically recognize that your content will be available and accessible via Internet search engines.
No user data on JobisJob will be shared with other parties under conditions that do not adhere to the law or the website's General Conditions of Use. JobisJob has the right to remove content from the site without prior notice.
User Obligations
Job seekers also have responsibilities when it comes to protecting their information. They are encouraged to keep their passwords safe and report any suspicious activity on the website immediately.
Users are also responsible for the authenticity of the data they provide. Users are prohibited from sending out information that is irrelevant or commercial by nature.
JobisJob also sets content standards for information distributed through its platform or via email. Some of the standards are about the user's reputation, quality parameters, truthfulness, and political correctness.
Join the JobisJob Job Forums
You'll never feel alone in your job hunt. You can join the online community of JobisJob.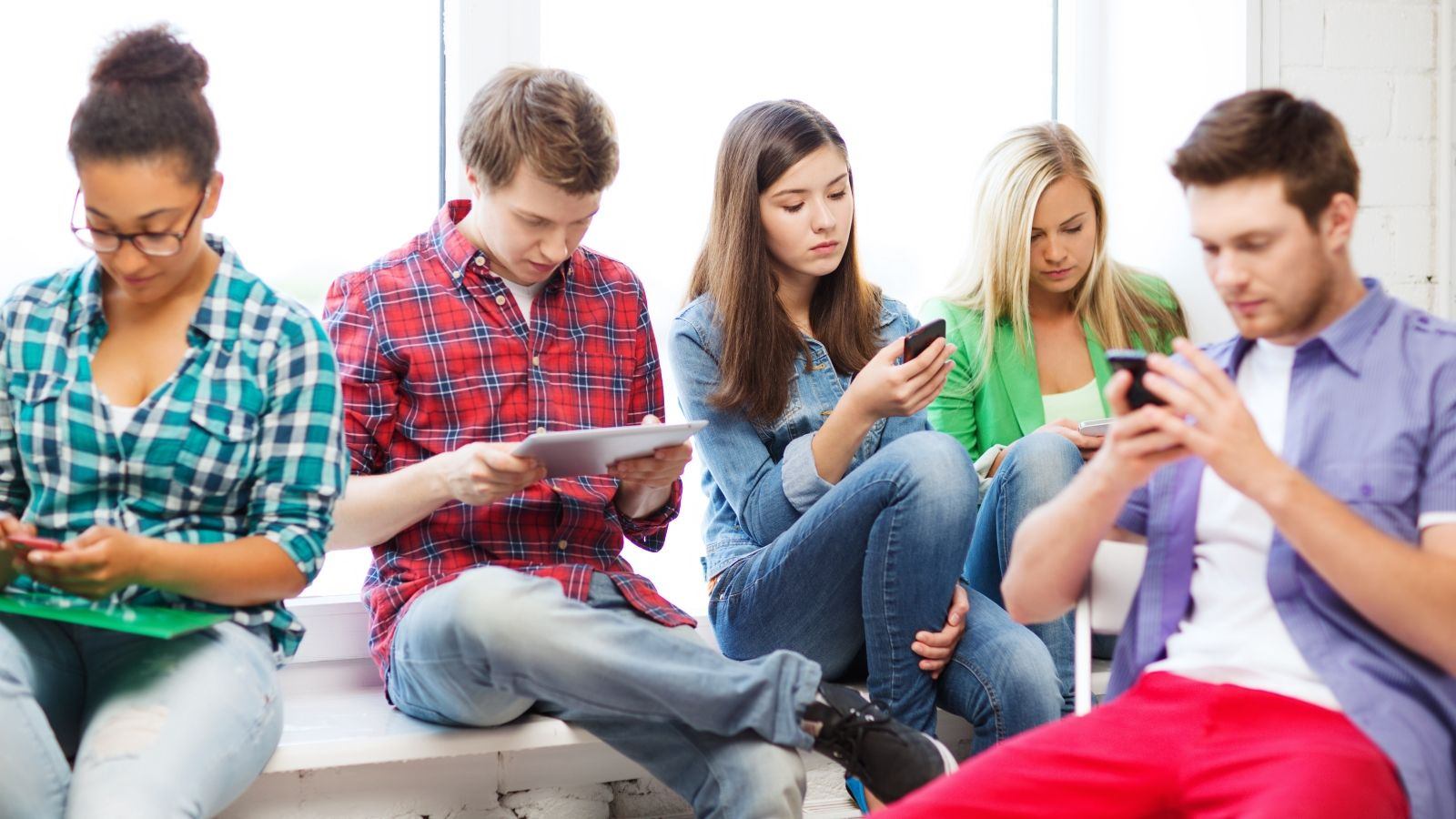 The Job Forums section presents different topics of discussion that are related to employment, recruitment, and job application.
The name or code name of the user who posted the topic is indicated. It is beside the number of posts under that topic and the date the thread was last updated.
What's Inside Each Topic
When you click on a topic, it will direct you to a page with the complete question displayed. Under it are comments from other users. Job seekers can learn from others as they share their experiences, questions, and knowledge.
You can change your name if you want to post or comment. It is like the Quora for job seekers.
Conclusion
In a tight labor market, employers and job seekers are pressured to find the most efficient way to ensure quality candidate and job matches. JobisJob supports this goal through its search filters and database management system.
Job seekers can save time and effort with JobisJob because the job vacancies are arranged according to their preferences. They also reflect the trends and demands today.