One of the main facets that people often consider when finding a job is its location. It comes as no surprise that a job's location plays a main role in determining how an individual chooses his or her position. After all, the location of the job impacts various aspects of life.
Whether it be the overall commute or the rest and relaxation of the employee, as well as their work/life balance and job satisfaction, it cannot be denied that location preferences serve as one of the determining factors for many people when it comes to job-hunting.
For those who are interested in finding jobs near them, one of the platforms to check out is no other than JobsRadar. This website is ideal for individuals looking for careers that have a strict location requirements. learn how to use this platform today.
Get to Know JobsRadar
Tons of Career Resources
Gain Insight About Salaries Across Varying Industries
Finding Jobs Using the Platform
Creating a Profile on JobsRadar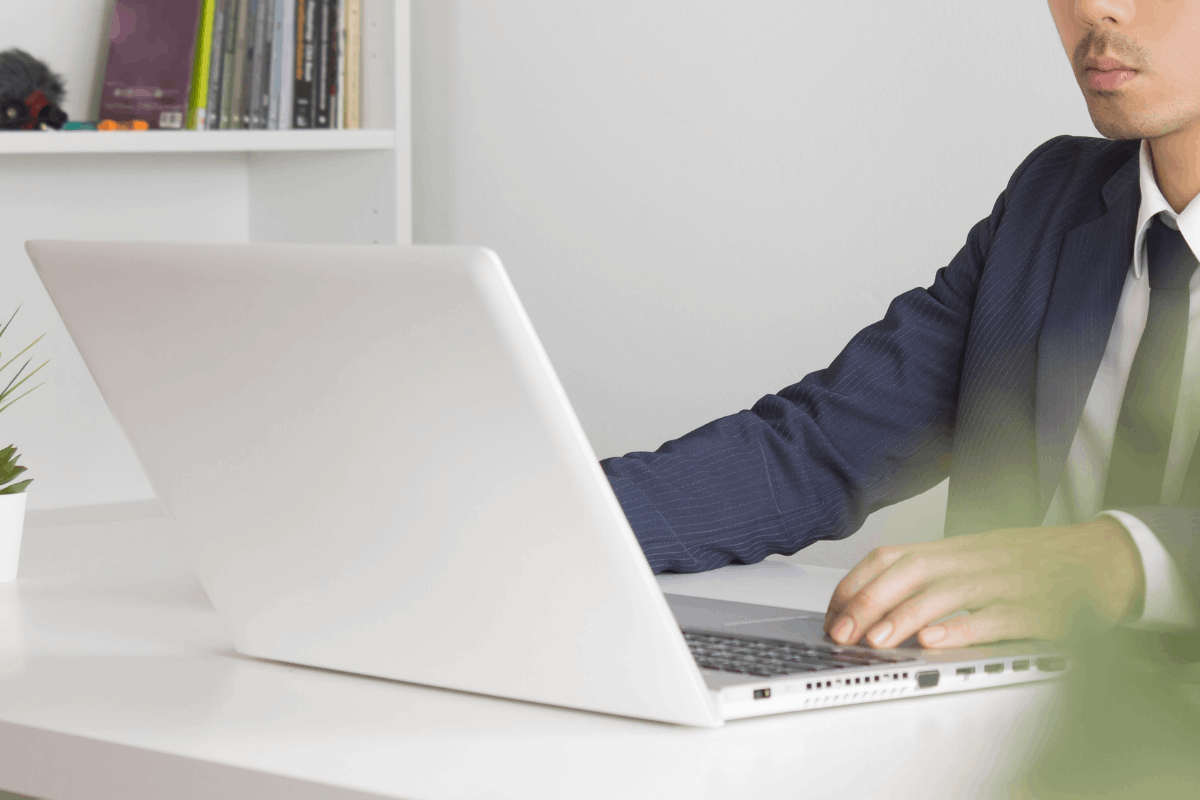 Get to Know JobsRadar
JobsRadar is a job search platform that aims to serve as a one-stop shop for job-seekers in the United States. This website helps job seekers find local jobs and career opportunities near them, thereby helping eliminate long commutes to work and maximizing one's time.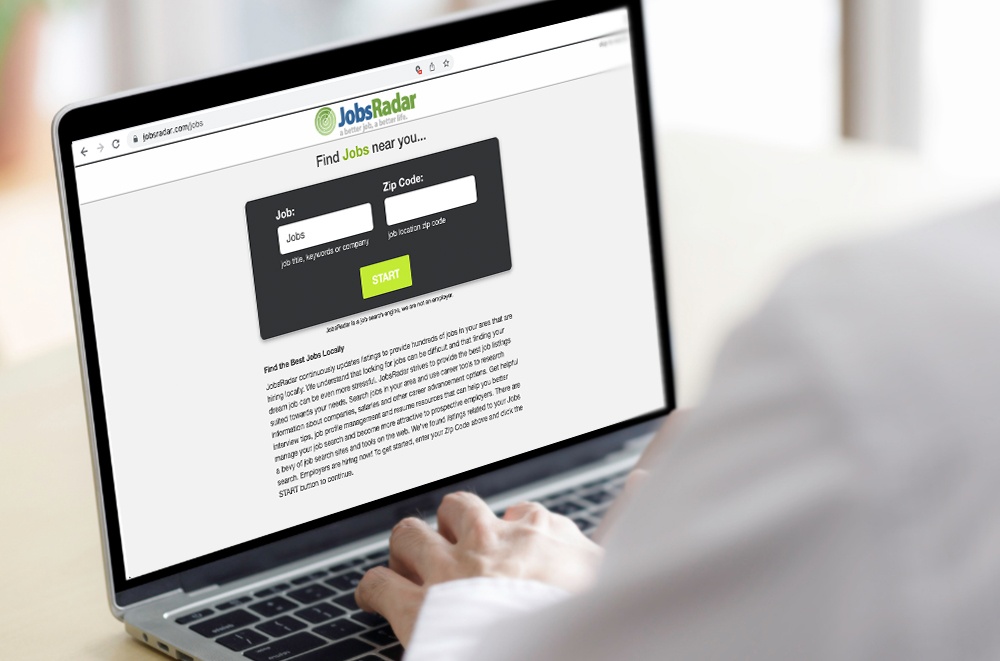 In many ways, it can be said that JobsRadar acts as an aggregate of the numerous job boards available online or from companies and organizations themselves. It makes use of artificial intelligence (AI) to constantly update listings from time to time.
It is a free-to-use platform that boasts tons of resources for every type of job seeker out there. Apart from an extensive selection of career results and opportunities, JobsRadar is also equipped with other tools that make job-hunting much easier and more manageable.
How the Platform Works
JobsRadar works by giving job seekers access to a comprehensive selection of job listings on the platform after they have entered their zip code or keyed in their desired location.
Through the use of artificial intelligence, the website is able to provide organized job postings that correspond with the criteria or the location keyed in by the aspiring applicant.
Tons of Career Resources
JobsRadar is more than just a job board. It also boasts of a great selection of career resources that can help jumpstart an applicant's job-hunting journey. One of the most notable features is no other than the Career Quiz, an assessment of sorts that helps individuals further understand themselves and their skills.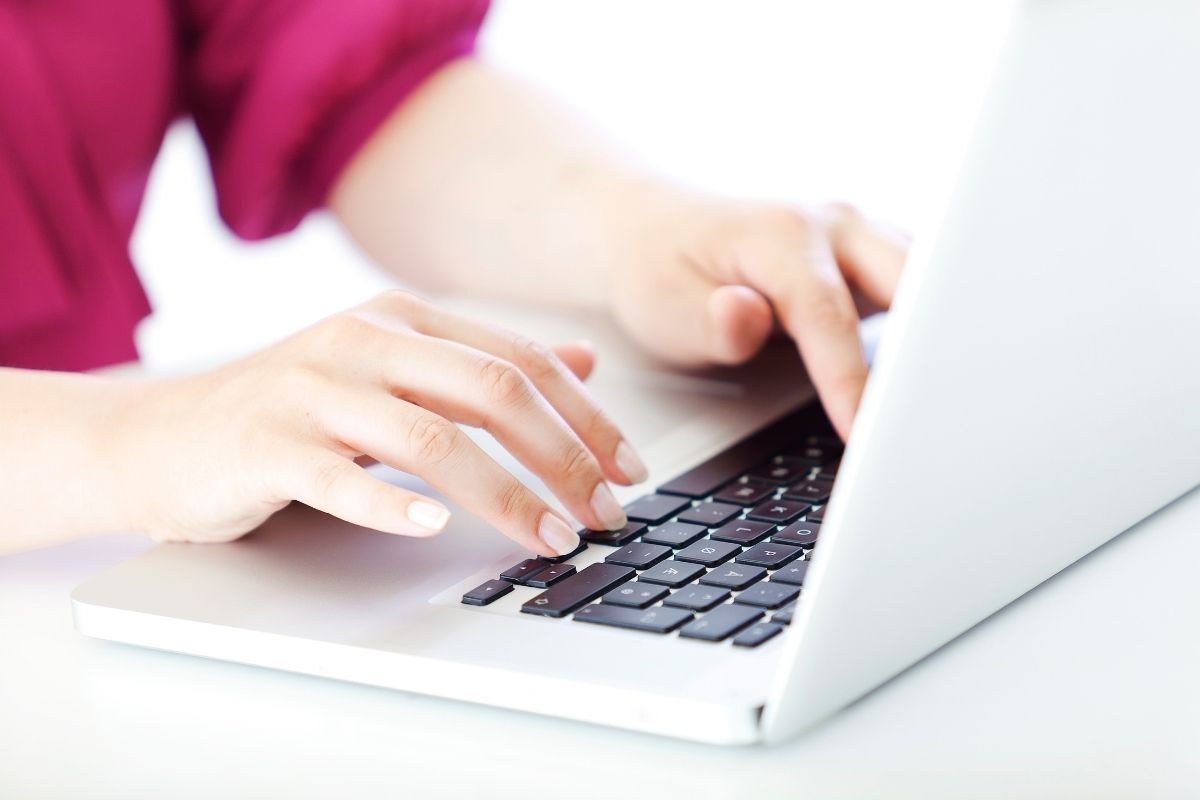 The Career Test takes into account not only the basic skills that individuals have acquired over time, but also skills in resource management, solving complex problems, technical skills, and more. From this, JobsRadar will give a number of matched careers by relevance and with a corresponding score.
Besides the Career Test, the platform also gives users access to Career Videos. These videos tackle different industries and the potential careers and routes that candidates can take if they choose to enter this sector.
What's more, these clips also touch on the skills needed for this industry, and by extension, how jobs in the field could be beneficial today. By highlighting the significant contributions that each industry has, these short clips leave applicants with more choices and possibilities to explore.
Be in the Know About Latest Events and Happenings
The economic sector is ever-evolving and the changes across industries directly impact job applicants. Thankfully, JobsRadar helps individuals stay up-to-date with all the latest events and happenings through its Career News section.
The Career News section touches on different companies across varying sectors opening or adding new jobs to their lineup. At the same time, these articles tackle trends about employment, hiring changes, in-demand roles, and the like, giving more resources for applicants to peruse.
Moreover, these news articles also cover the economic, social, and political climates around the world, and by extension, how these all impact the job market today.
Gain Insight About Salaries Across Varying Industries
Each industry and its respective positions or job roles come with a pre-determined salary. While many in the sector may be familiar with the pay grade for these areas, not everyone is well equipped with the same information.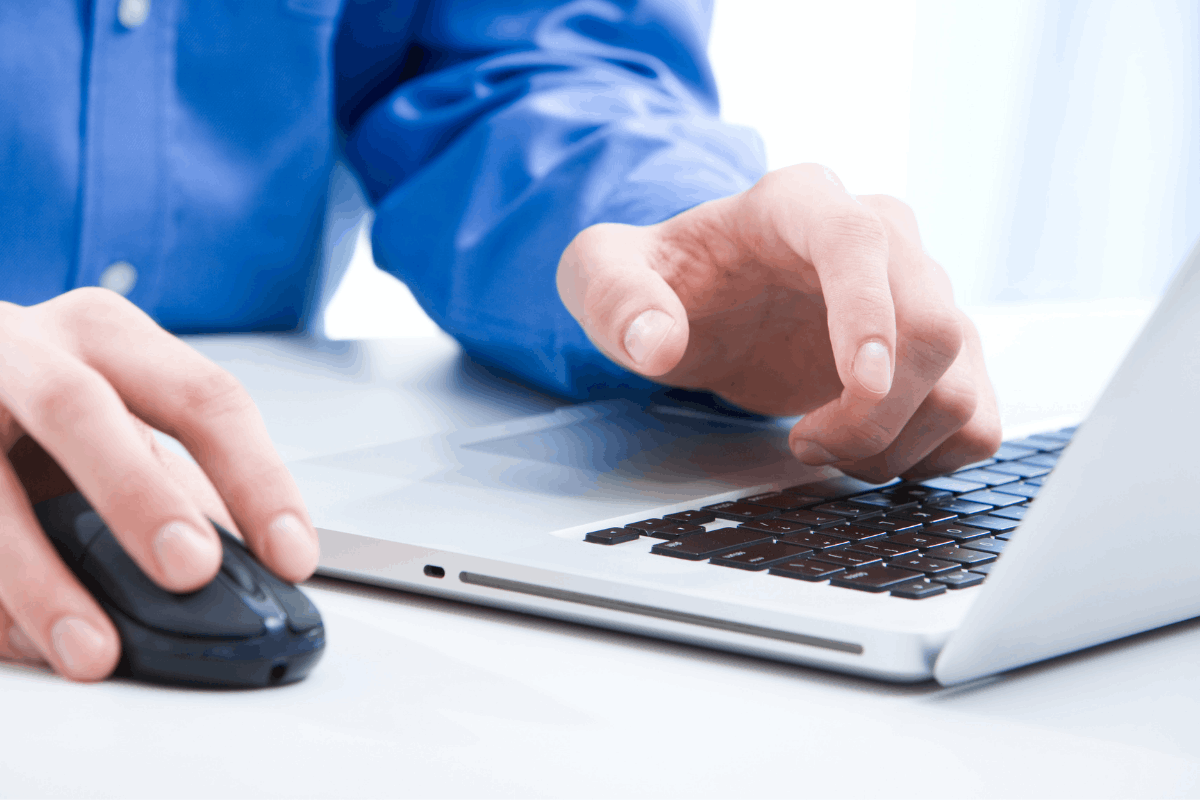 JobsRadar aims to change all of that by providing access to salary information across different fields and job titles. Doing so empowers applicants not only to know their worth but also to fight and negotiate for the salary they feel is best for the industry and the job they will be performing.
From architecture and engineering to healthcare practitioners to transportation, JobsRadar makes sure that it covers all its bases to give individuals an idea of how much they are supposed to be paid.
Some of the more popular salary searches on the platform include retail salespersons, construction jobs, cashiers, pharmacy aides, and many others.
Understand Different Job Aspects
JobsRadar goes the extra mile by giving job seekers more insight into the different job types and industries they could enter. As of writing, the jobs on the website fall under 23 categories.
Upon clicking on any of these categories and job types, individuals will be made known of the types of job opportunities that fall under these categories.
With that, they will learn about careers that are related to the category and, by extension, the skills, duties, and responsibilities that usually come with the job.
Finding Jobs Using the Platform
The JobsRadar home page already comes with the search bar where individuals can job type in their desired position and their zip code or location. After keying in the necessary information and tapping on 'Start,' JobsRadar will direct to another page where all the search results that fall under the said criteria will appear.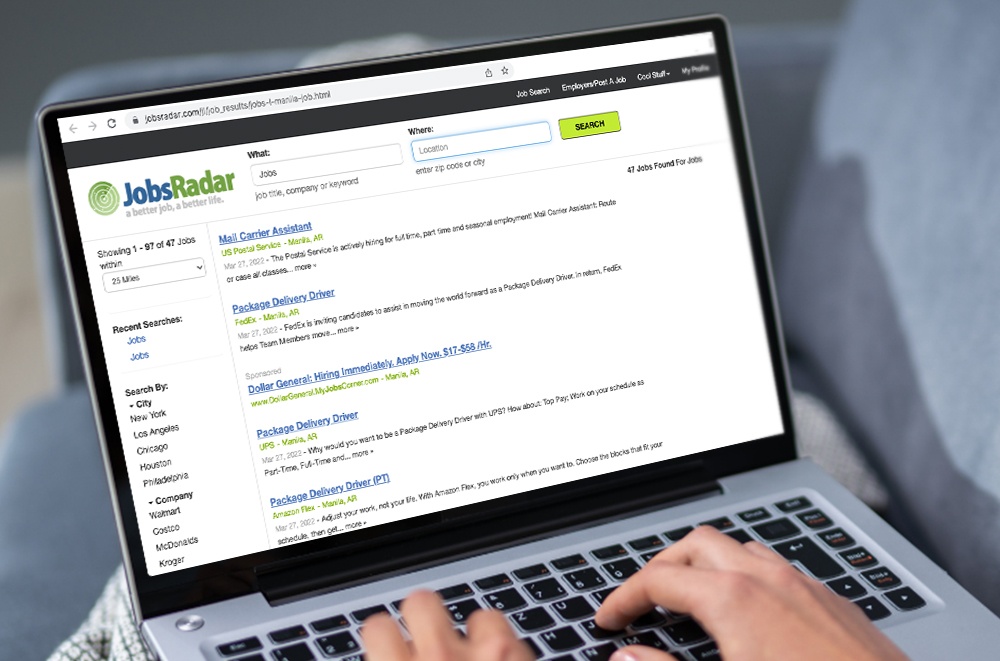 Bear in mind, however, that those who take this route need to sign up and create an account in order to be able to view the said results. Those who want to see immediate results without having to create an account will be happy to know that there's a workaround for this.
By tapping on 'Job Search' found on the bottom of the page, individuals will be brought to a page that presents some of the recently posted jobs near them. To apply to a certain position, all users need to do is tap on the particular listing that they are interested in and a pop-up page will appear.
This page leads applicants to the page where the job listing was originally posted. Applicants need to follow the instructions provided on the screen to proceed with their application. They would usually need to provide their name, email address, and zip code, as well as their resumes.
Browsing Jobs via the Category
Users can also browse by careers by job titles, company, city, or even industry. These categories make it easier for users to find what they are looking for. Cities that are quite popular include Atlanta, New York, Brooklyn, Philadelphia, and Los Angeles.
Some of the job titles that are popular on the website include administrative assistant, cashier, cook, medical assistant, postal clerk, registered nurse, warehouse associate, and many others. Meanwhile, companies that are high in demand on the website include Aerotek, ALDI, Amazon, Costco Wholesale Corp., FedEx, Postmates, Uber, and Walmart.
On the other hand, when talking about industries, some of the most sought-after sectors include the likes of accommodation and food services, finance and insurance, government, manufacturing, retail trade, real estate, rental and leasing, and educational services, to name a few.
Creating a Profile on JobsRadar
As mentioned, users can only view job opportunities they are on the lookout for provided they create an account and sign up on JobsRadar. This will require individuals to provide their name, address, city, state, and zip code.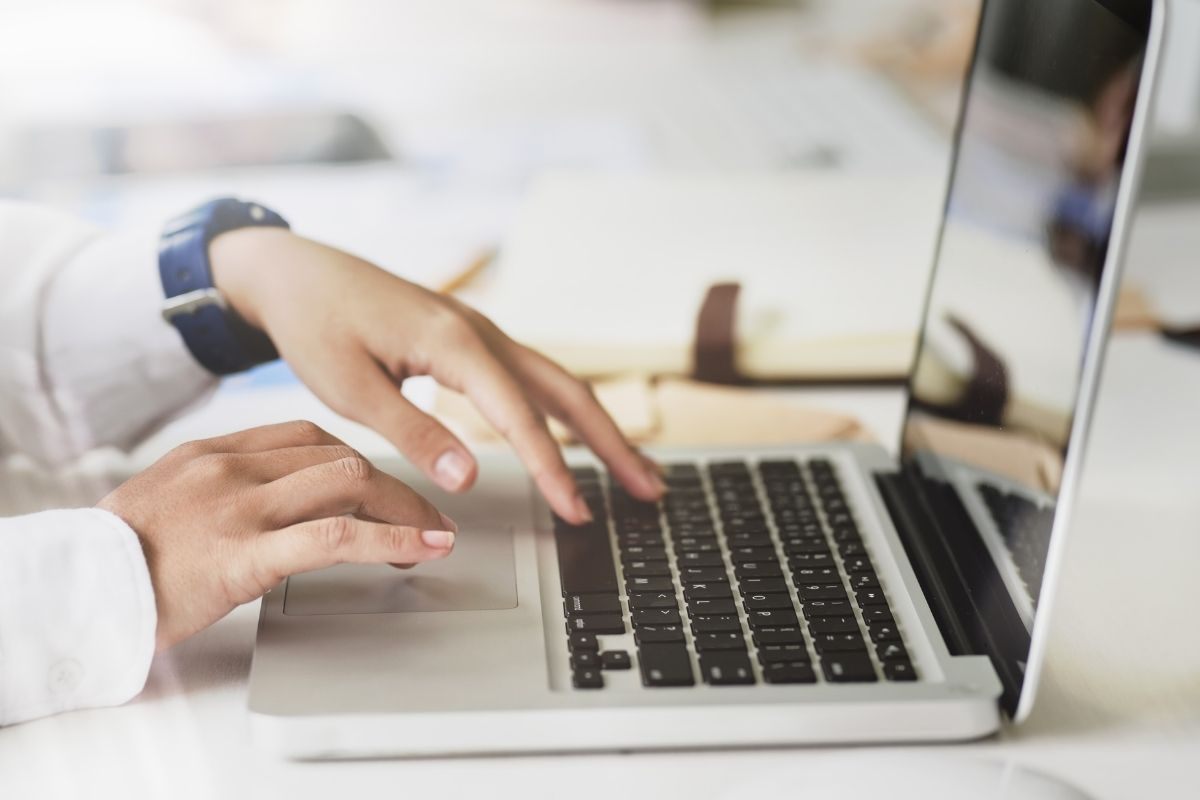 Apart from the aforementioned details, users should also provide their date of high school graduation or their GED grad year, their educational attainment and background, as well as their email address and phone number.
What's great about creating a profile is that users can also upload their resumes on the site. This makes their job application process more seamless and convenient since applicants no longer have to constantly change and upload their resumes upon applying for a certain position.
Tips on Using JobsRadar
Perhaps one of the most useful tips for job seekers is to sign up for job alerts via email. The great thing about JobsRadar is that targeted and refined results that cater to the need of the applicant will be sent directly to their email, allowing them to know about new jobs in their respective location.
Another helpful tip when it comes to using JobsRadar would be to create a profile. While finding jobs is free without an account, users would notice that they can easily search for jobs in different locations, rather than relying on what is just presented by the website.
The Takeaway
JobsRadar is a great job search platform for individuals who want to find career opportunities near them. With its easy-to-use platform and extensive range of resources, applicants will certainly find this helpful in their job-hunting journey.
References