The digital technology sector is a niche that many individuals want to enter. Apart from its competitive landscape and numerous contributions, there is no doubt that this particular sector brings in different innovations that play a huge role in improving people's lives.
With this field teeming with possibilities, finding jobs in traditional job sites can be quite challenging. Thankfully, Mashable has made it possible to look for jobs in the digital technology sector as it consolidates job roles in the field onto one job board.
Individuals who are interested in working in the digital technology sector should definitely explore the Mashable job board and what it has to offer. Get to know the platform and how to find jobs using it today.
Get to Know Mashable – What Is It?
Features of the Mashable Job Board
An Opportunity to Build a Resume
Find Jobs with Mashable
Different Ways to Apply for a Job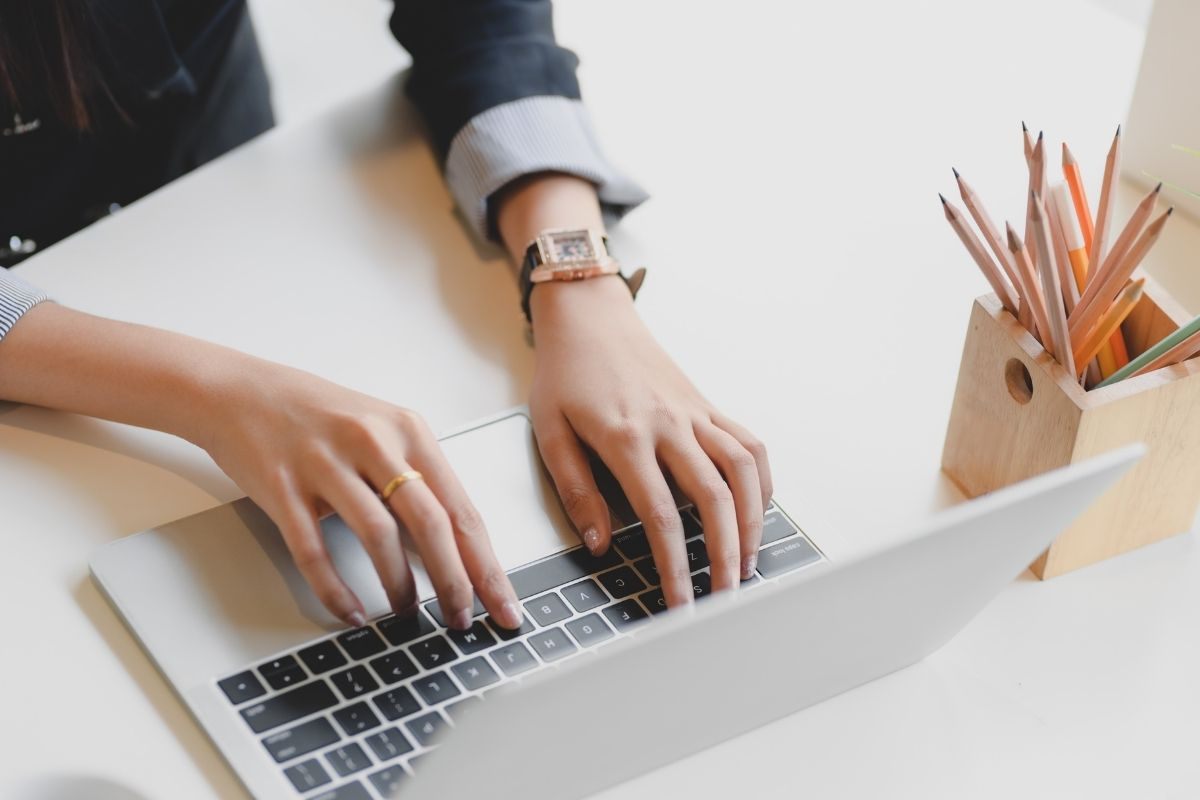 Get to Know Mashable – What Is It?
Mashable is actually a multi-platform media and entertainment company. It tackles various topics on the market such as entertainment, tech, science, culture, social media, and many others. Today, the platform has an audience of millions of people around the world.
The Mashable job board, on the other hand, can be seen as an extension of Mashable's offerings. It is a job search platform that provides job seekers access to free job postings within the digital technology sector.
The job board works by allowing companies and organizations alike to post job openings on Mashable via single or multi-pack subscription packages starting from $259 to $399. In turn, Mashable shares these job postings on its partner sites like Adzuna and Nexxt, reaching millions of people every month.
A Focus on the Digital Technology Sector
Many people might be wondering how the Mashable job board could amass such a following, given that it gears its focus on the digital technology industry. Well, it cannot be denied that this particular sector is at an all-time high today, with various industries putting technology at heart.
It should also be pointed out that the digital technology sector covers various openings in the field. From technology to. social media to digital movements, and more, Mashable caters to digital natives who are keen on looking solely for tech jobs.
Features of the Mashable Job Board
One of the highlights of the Mashable Job Board is that it is quite easy to use. The user interface is simple enough even for beginners to navigate. As a matter of fact, its home page already comes with a featured jobs section, giving applicants a glimpse of some of the in-demand postings on the site.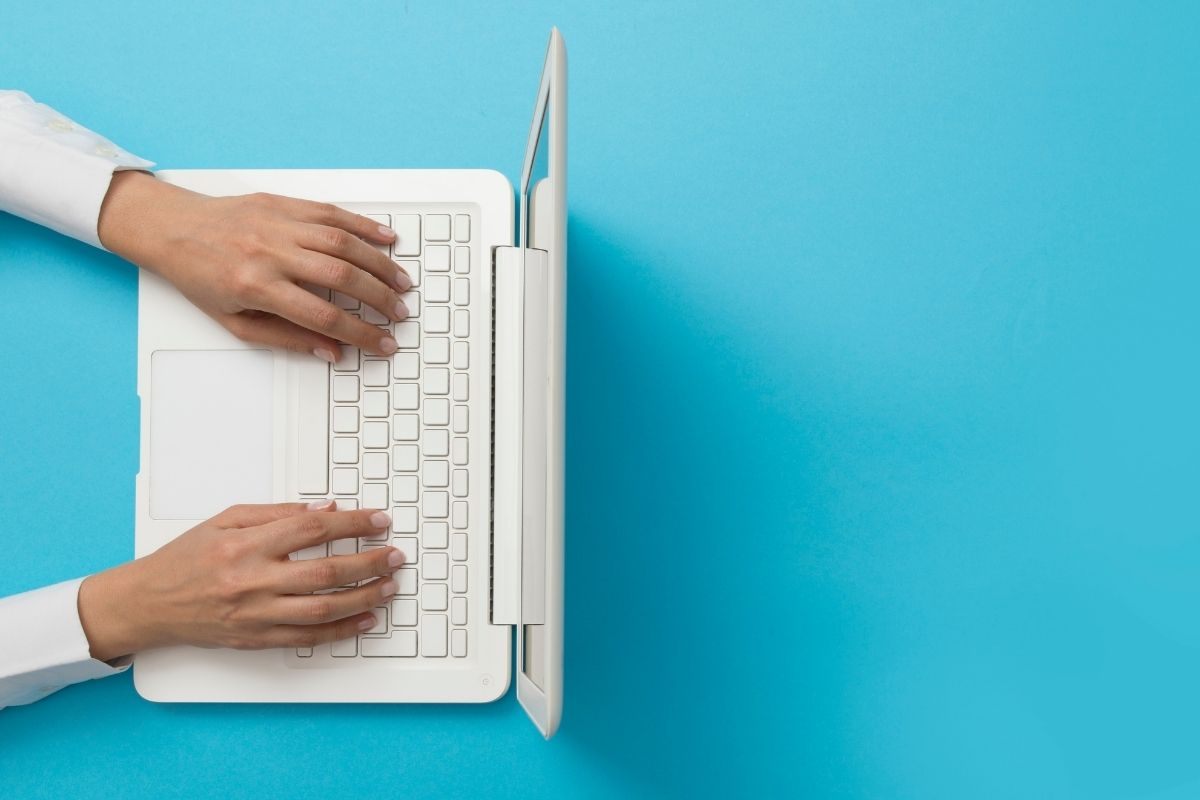 Besides the features jobs, Mashable also has a recent jobs section where users can browse for the latest postings, keeping themselves in the loop about the hottest postings in the tech industry.
It is also worth noting that Mashable boasts of 11 job categories within the digital technology sector. These categories include advertising, design, finance/operations, IT/engineering, marketing/PR, sales, social media, web development, administrative/clerical, customer service, and journalism.
These categories make it easier and more efficient for job seekers to find postings within their desired category. All individuals need to do is tap on any of these categories and Mashable will give them career opportunities that fall under them.
Employer Spotlight
As if those features are not enough, Mashable takes it one step further by providing an employer spotlight on its website. This particular feature highlights employers, such as companies and organizations, who are currently posting jobs with the platform.
Currently, the employer spotlight section is shared by six companies, namely Crain Communications, Viacom, BioPharm Communications, Havas Worldwide, ooVoo, and Influenster. This list changes from time to time, so users need to keep their eyes peeled.
Under each of these companies is a link where applicants can see available jobs under the said employer. Users can likewise view all employers that are on the website. What's great about this is that Mashable has arranged them in alphabetical order.
An Opportunity to Build a Resume
The Mashable Job Board also allows users to build resumes or curriculum vitae (CV) from scratch. This feature is particularly helpful for individuals who are new to the field and still do not have their resumes. The resume builder is also open to individuals, even those who do not have an account.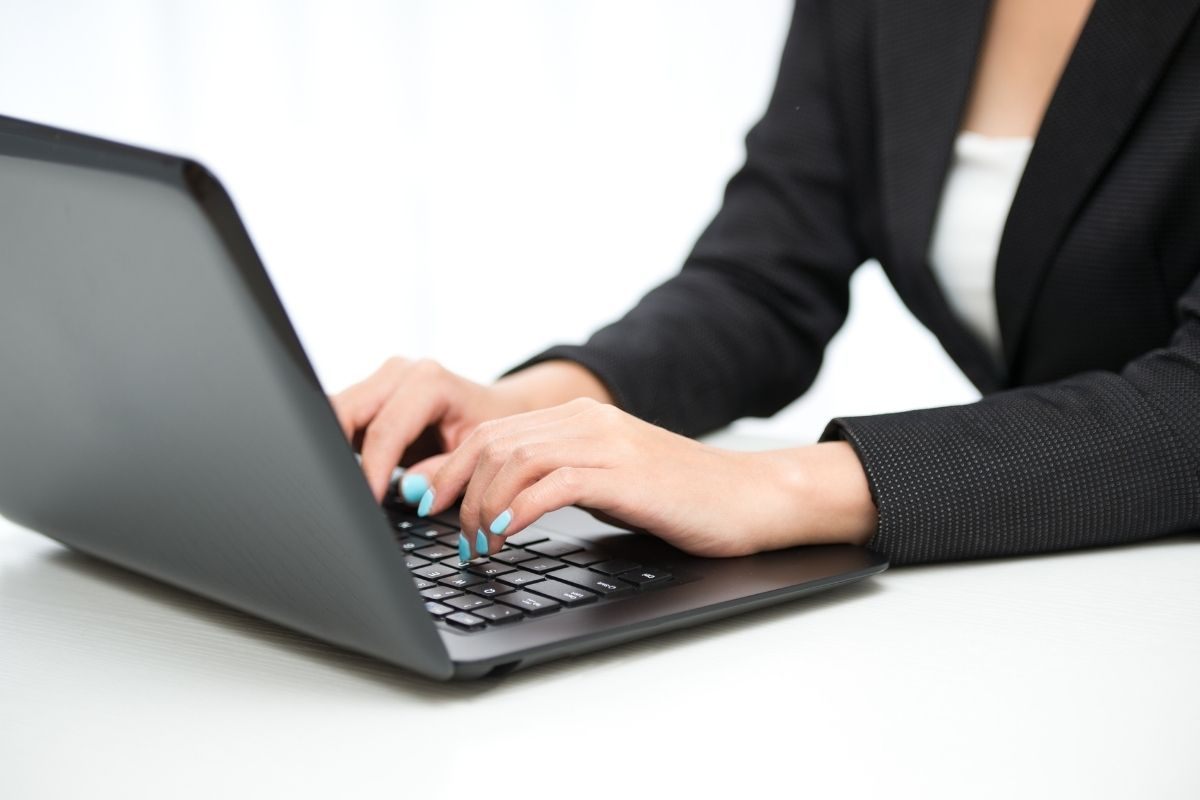 This resume-building tool requires users to provide their contact information such as their name, email address, address, location, primary phone number, and website. Besides the contact information, job seekers can also write a summary of who they are, what skills and experiences they can bring to the table, and the like.
No resume would be complete without a work history and Mashable lets users see an overview of their job title, employer, and job description. Users can add their educational history, their skills, any languages they may know, as well as other additional information.
Individuals have the option to hide their contact information from companies and employers. Alternatively, job seekers who already have a resume on hand can simply upload this on the Mashable site or copy and paste the text of their resume directly on the screen. Mashable will aid in pre-filling out the forms with the information provided.
Sign Up for Job Alerts
Nobody wants to miss out on job opportunities, especially not in a cutthroat and downright competitive sector that almost everybody wants to work in. With the job alert function, users can finally get notified of a job posting that fits their desired criteria and is one of the first ones to see the posting.
To be notified of alerts, however, individuals need to sign up or be logged on to their respective Mashable accounts. Signing up for an account is easy and not only does it get users job notifications, but they can also see their saved jobs later on and access their resumes.
To create an account, individuals need to provide an email address and nominate a password. They can proceed by filling out their profile and even uploading or creating a resume as well.
Find Jobs with Mashable
By now, job seekers who are interested in finding the right job for them using the Mashable platform may have an idea on how to start. One of the simplest ways to go about this is by browsing through the employer spotlight, the featured jobs section, or the recently posted jobs.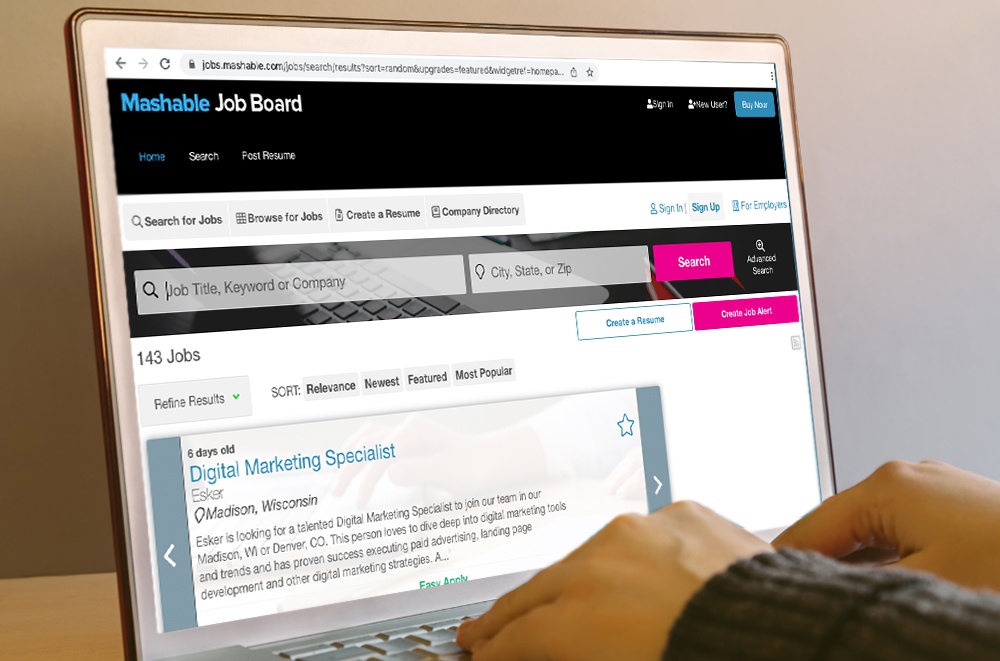 Apart from these ways, job seekers also have the option to browse jobs by category. All they need to do is tap on any of the categories provided and Mashable will show relevant job postings that fall under it.
Another way to go about finding a job using the Mashable job board is keying in the job title, keyword, or company and even typing in the desired location. Users can search by relevance, popularity, date, and the like.
Users can also create job alerts for these searches just by providing their email addresses. When a new posting comes up, they will be notified via email.
Refining the Results
Mashable helps job seekers further refine the initial set of results given to them. This helps users narrow down their options and find jobs that are relevant to their needs or what they are looking for.
Users can turn on filters for job titles, their desired company, job category, city, and state. Mashable will instantly filter out results as users click on filters.
Different Ways to Apply for a Job
There are two main ways in which job seekers can apply for a particular posting. First, they can press the 'Apply Now' button and a message will pop up asking them to provide their email address. They will be notified by the company or employer if the candidate is shortlisted for the position.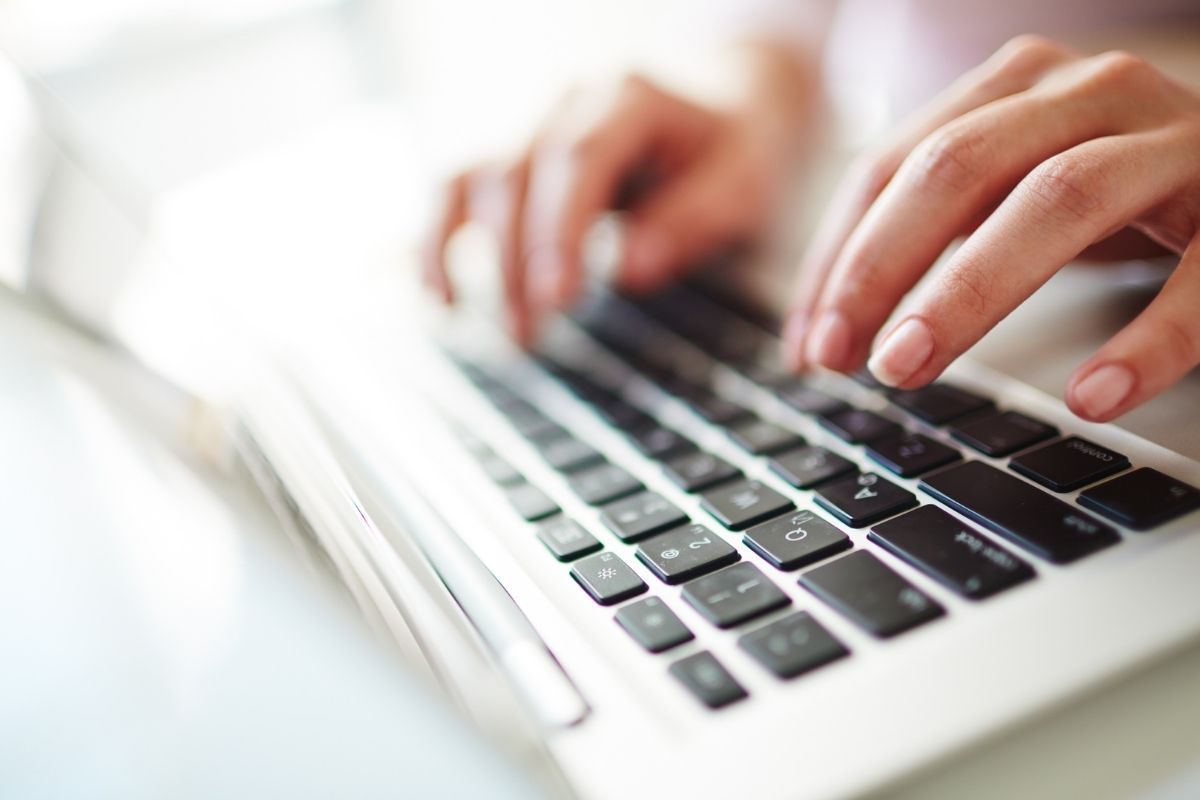 Another way to go about applying for a job is by applying on the company site itself. There is a link below the 'Apply Now' button that reads 'Apply on the Company Site.' Tapping on this will bring users directly to the careers page of the company.
For the second option, users will either see an 'Apply Now' button as well on the employer's website or a set of instructions on how to proceed, the latter of which usually requires applicants to send in their resume or CV via email.
Tips on Using Mashable
Searching for jobs on the Mashable job board is free of charge. Even creating an account is free as well, so job seekers would do well to sign up and create an account instead. Not only can they search for jobs, but they can also save job postings and go back to them later on.
Individuals who already have an account should also sign up for job alerts. This way, they do not have to miss out on career opportunities that come their way as these notifications are sent to their email address.
The Bottom Line
Mashable is a great job search platform designed for individuals eager to find jobs in the digital technology sector.
With its straightforward and easy-to-use interface, as well as its streamlined features, applicants can use this website during their job-hunting journey without any fuss.
References
build resumes – Post Your Resume – Mashable Job Board