These days everyone wants to find a job that not only pays well but pays in proportion to the level of work and commitment required. After all, a livable and dignified wage is only right these days, given that the economy has drastically affected the lives of numerous people.
Ladders makes this a possibility. Through its job search platform, individuals can finally find some of the highest paying jobs in the market that are appropriate and in line with their skills and background.
For those who want to get ahead in life and get the high-paying job they deserve, check out Ladders for what it has to offer. Below are some topics that will be tackled throughout the article.
Learn More About the Ladders Platform
What Makes Ladders Special
Getting Ahead in the Game with Apply4Me
Finding the Highest Paying Jobs on Ladders
Signing Up for a Ladders Account
Different Types of Ladders Memberships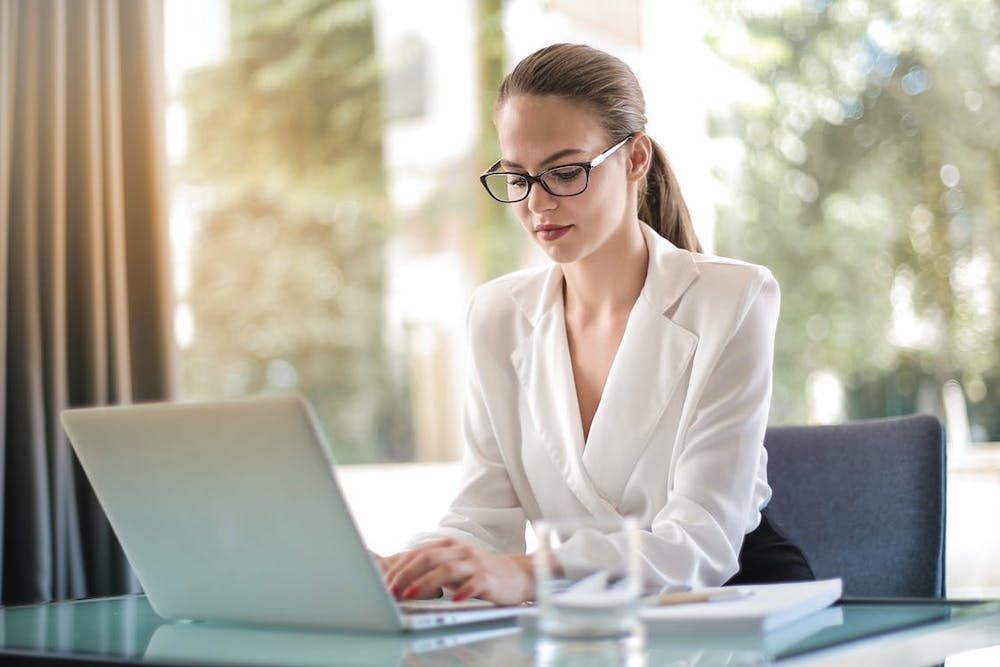 Learn More About the Ladders Platform
Ladders is a job site that highlights only the highest paying jobs in just about any field or industry.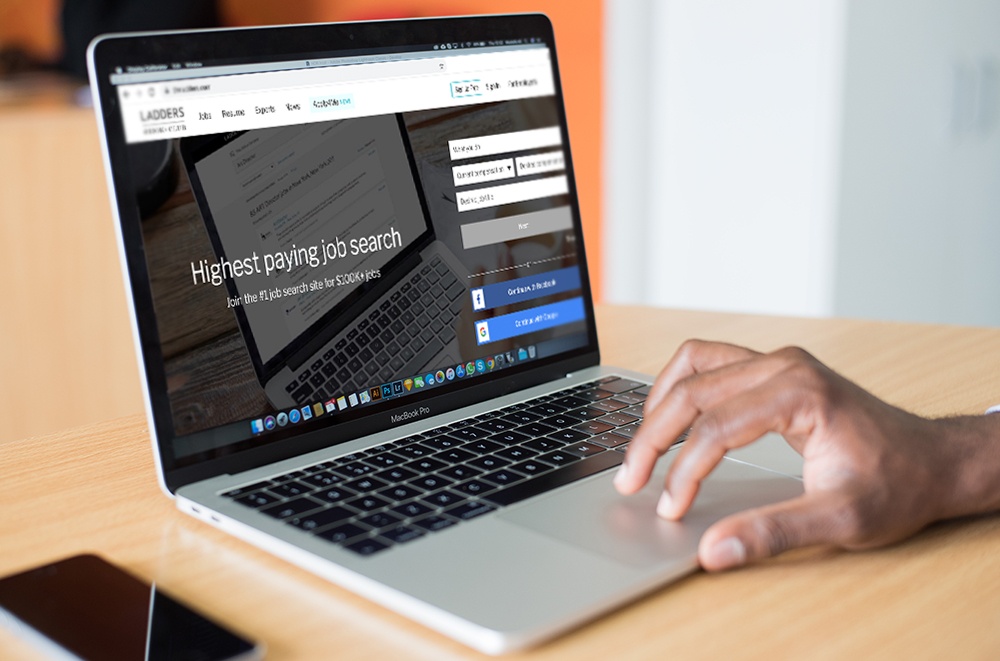 This means that the platform only features opportunities that allow applicants and users to earn $100,000 or more every single year, even exceeding $500,000.
This platform serves as a bridge of sorts for high-end employers and high-end talent seeking high-paying jobs.
It has partnered up with 25,000 employers across the world to bring job opportunities closer to individuals.
How the Platform Works
Ladders works by matching a user's skills to thousands of high-paying jobs on the platform through the use of a proprietary search taxonomy, providing results that are relevant to them.
The company aims to make its listings work for employers in need of a high-end job seeker through a reverse business model.
It charges interested job seekers and employees a subscription fee, depending on the chosen plan, and gives users access to a wealth of tools and resources.
What Makes Ladders Special
One of the selling points of Ladders to applicants is that they hone in on high-paying jobs. This is a huge advantage not only for individuals who are in a senior-level position but also for those who are eyeing better opportunities.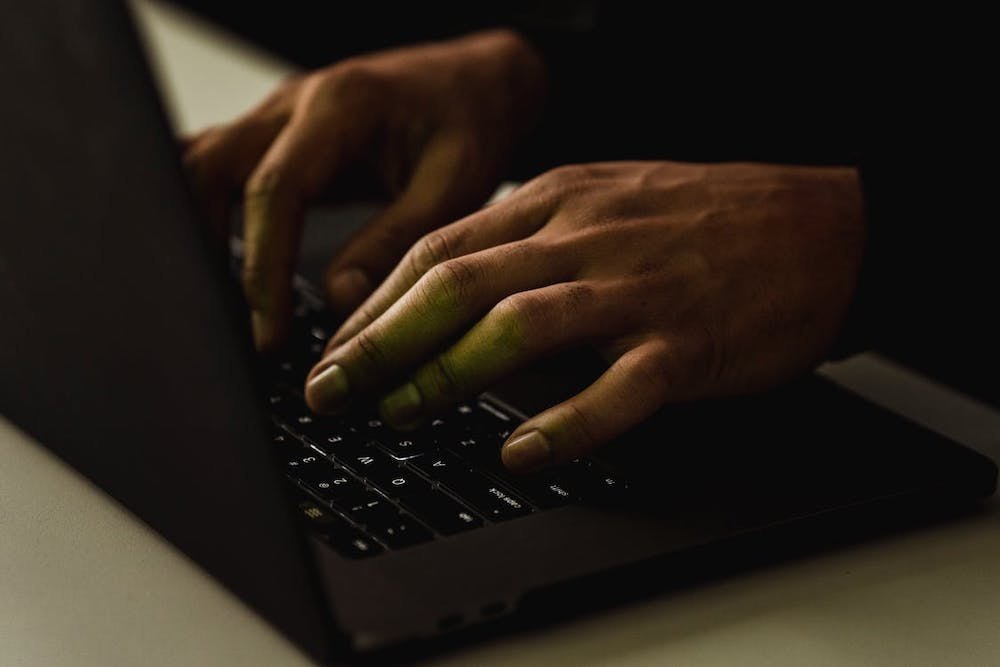 The platform has over 250,000 jobs across industries that have been thoroughly screened to provide job seekers with more accurate representation and data. Each job posting comes with an overview of the job, the salary range being offered, and the benefits that come with it.
On top of access to high-level job search, Ladders provides its users with a deeper insight into the companies that offer high salaries with detailed company information about who they are and what they do.
Ladders also lets individuals gain access to 73 resume templates that can easily be downloaded and edited. What's more, the platform also provides helpful advice and research to users alongside a comprehensive look at their resumes to see what can be improved.
Industry Insights for Next Level Employment with Premium Membership
Applicants will be glad to know that they have the option to get optimized and curated job opportunities, provided they become Premium members. Called the $100K+ Club, these members enjoy unique and exclusive benefits unlike any other.
Some of these benefits include being able to gain insight on salaries, the qualifications of other applicants, as well as their years of experience. Moreover, they can boost their knowledge and expertise with industry insight by having greater access to company and salary information.
Having a Premium membership also entails that members are now part of a more exclusive applicant pool and can be matched to their preferred jobs by assessing their individual skills.
Getting Ahead in the Game with Apply4Me
One of the newest offerings of Ladders for job applicants is the Apple4Me Chrome extension. Here, users will no longer have to constantly fill out forms every time they apply. Instead, all they need to do is fill out one form, one time and Ladders will apply for the said person.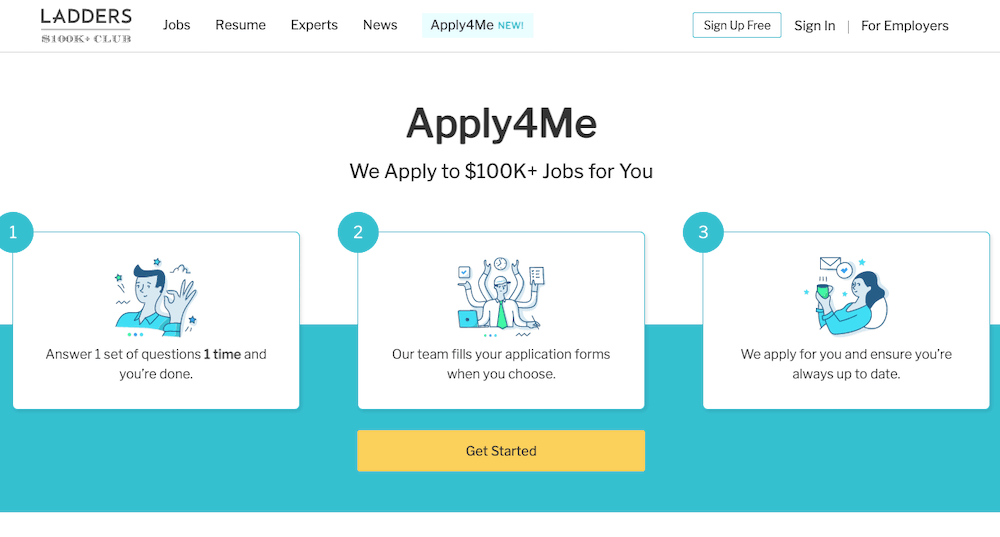 Under this new offering, Apply4Me has the capacity to apply for an applicant's chosen job, which a Ladders team member does on the applicant's behalf. In turn, the applicant in question will receive updates confirming that their applications were received.
What's great about this is that not only does Ladders ensure that applicants have the contact information of their prospective companies, it also gives applicants the peace of mind they need knowing their resumes and applications are thoroughly reviewed by the Ladders team themselves.
Users can also view all the applications they have sent and their respective status on their page.
Helpful Articles for Job Seeking
Besides Apply4Me, Ladders also has a dedicated section for blogs and articles where professionals and applicants alike can come together and learn more about the different trends, happenings, and news in various industries.
Here, users can learn more about well-researched insights on managing their careers and gaining success, how to get hired, what questions to ask in an interview, learning how to network remotely, and many others.
There are also topics that touch well on how to use the different features of Ladders.
Finding the Highest Paying Jobs on Ladders
Searching for high-paying jobs on Ladders is easy. All you need to do is enter their desired job title, a keyword, or a company your are looking to work for. Applicants can also search jobs by location by keying in their zip code, city, or state.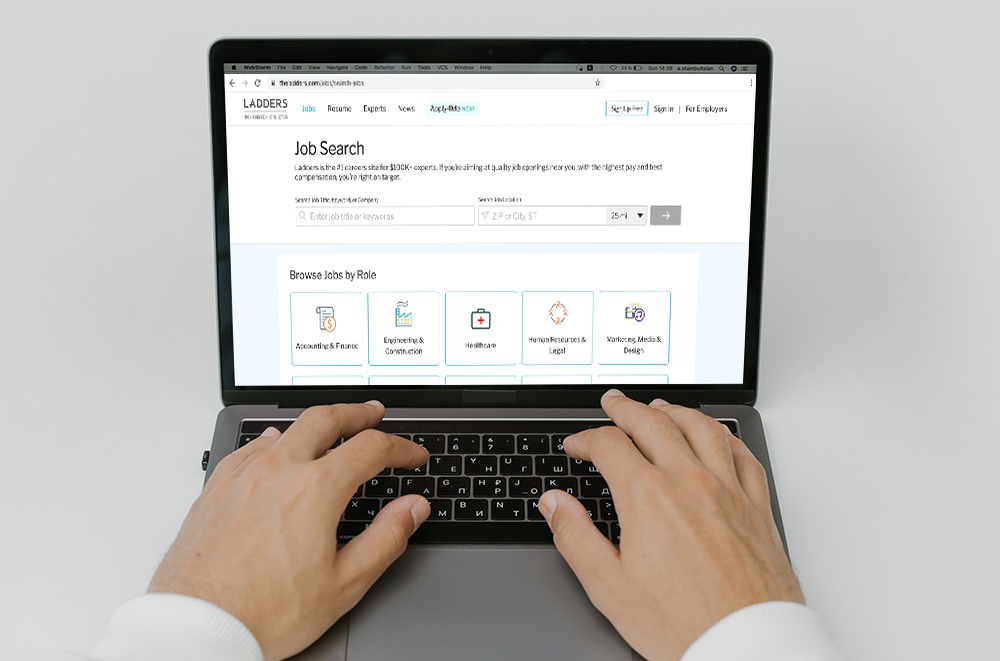 Users can then filter and sort these listings based on their relevance, date of posting, locations, years of experience, the targeted industry, position level, and their desired company.
There are also other ways users can apply for jobs. They can browse for jobs by role, specialty, location, or company. By selecting one of these categories, users will be directed to a page where they can find jobs according to the category they want to browse.
Upon seeing a job listing they want, applicants can either opt to apply by themselves and attach a resume, opt for the Apply4Me version, or simply save the job to review and apply for another time.
Browsing Jobs by Different Highest-Paying Categories
Since high-paying jobs are the specialty of Ladders, it makes it even more accessible and convenient for job seekers to find the right position and, by extension, the right pay, with the help of varying categories.
On the homepage of Ladders, under the products section, individuals can simply click on the Highest-Paying Companies, Highest-Paying Careers, and Highest-Paying Industries categories and they will be presented with hundreds or even thousands of options that fit the bill.
For example, those who clicked on the Highest-Paying Companies can see companies from Amazon, TikTok, Walmart, PWC, CVS Health, Google, and more. Meanwhile, those who tapped on Highest-Paying Jobs can see positions such as an Academic Advisor, Account Director, President, and Editor.
Signing Up for a Ladders Account
In order to enjoy the benefits that Ladders has to offer, individuals can sign up for an account for free. They can either sign up using their Facebook account or their Google account.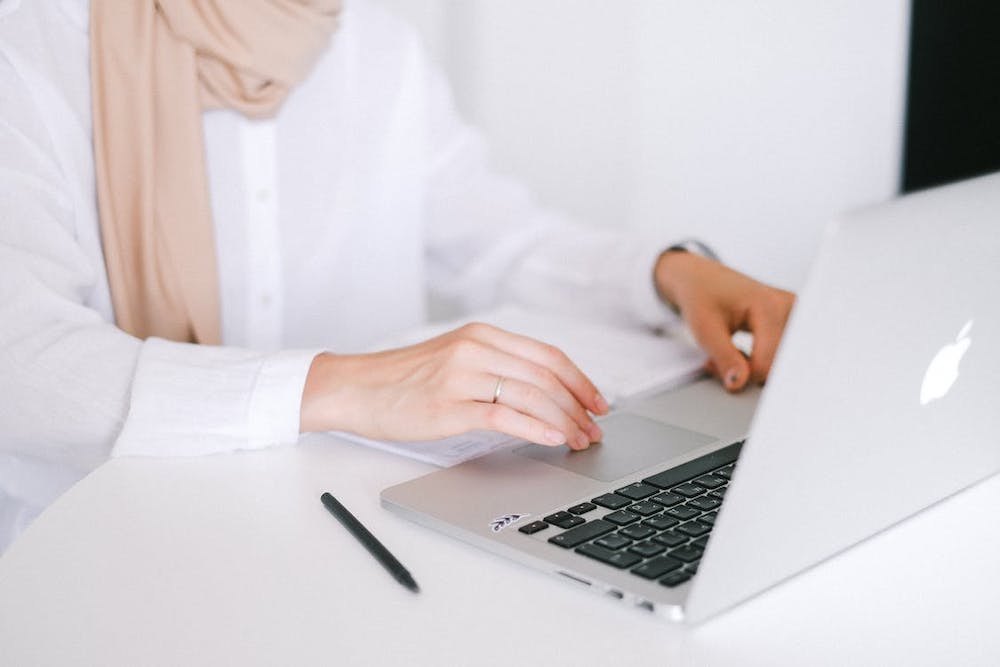 Alternatively, users can also sign up by disclosing some information in three parts. The first part asks what industry you currently work in, your current compensation, your desired compensation, and your desired job title. Then click "Next".
In the second part, you are required to input your first and last name and your zip code. Click "Next" once you've input this information. Finally, enter your email address and a password for the new account.
You must read and agree to the terms of use and privacy policy prior to clicking the 'Get Started' button and creating your account. Once you have signed up, your can start looking for jobs and availing of the resources provided by Ladders, such as resume review.
Give Your Resume a Boost with a Ladders Account
A few key advantages of creating an account with Ladders includes a free resume review, available in 35 seconds or less.
Simply upload your resume and it will be instantly reviewed for style, content and structure.
The industry-specific resume templates are a great benefit to helping applicants organize their resume in a way that highlights their skill set and experience in a recognizable format for companies in the industry who are hiring.
Different Types of Ladders Memberships
Signing up for a Ladders account is free of charge. This lets members access job applications for job listings that are marked 'Free.' It also gives members access to news articles and other helpful tools.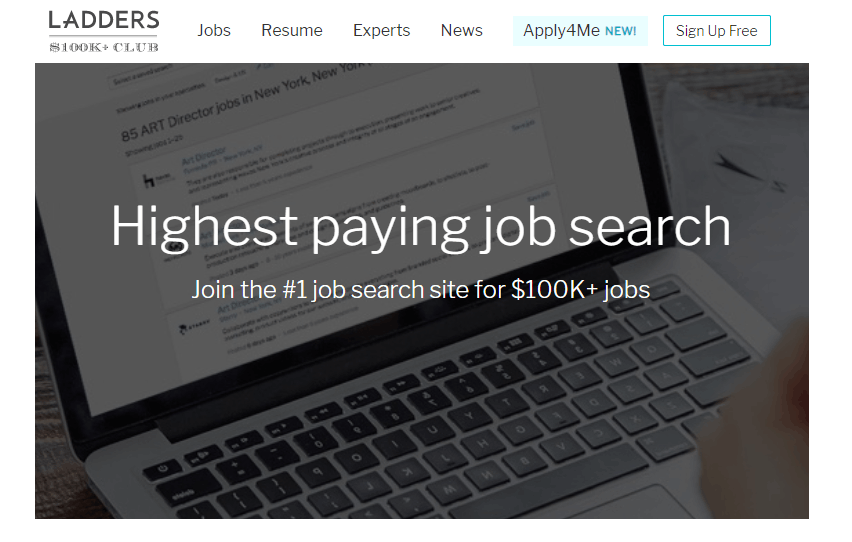 Meanwhile, the Premium membership gives members access to apply to unlimited job opportunities, on top of gaining industry insights that can help applicants get an edge over their competitors.
A Premium membership also gets them access to Apply4Me, attracts high-end recruiters, and provides premium job matches.
Premium Membership Fees
The Premium membership at Ladders is valued at $24.99 per month for 3 months.
After this promotional period, individuals who choose the Premium membership will be charged $74.97 every 3 months including tax.
The Takeaway
Ladders is one of the more advanced job search platforms when it comes to high-paying jobs. With its ability to open doors to some of the highest paying opportunities and its capacity to offer helpful tools, Ladders is definitely worthy of checking out today.