Finding the best job opportunities around the world can be quite intimidating, especially for individuals who have no idea what platform to use or where to start. After all, with millions of job postings and advertisements online, it seems impossible to find the right one in just a few steps.
Adzuna makes this possible and more with its job search platform. It helps bridge gaps in the employment market by bringing opportunities closer to people wherever they might be and wherever they want to work.
For those who are interested in finding a job in their country or anywhere else in the world, using Adzuna brings many advantages. Get to know what this platform has to offer and how users can search for jobs online using this website.
About Adzuna
What Adzuna Offers Job Seekers
Job Opportunities Across Different Sectors
Finding Jobs with Adzuna
Using the Advanced Job Search
Creating an Account on the Platform
Downloading the Adzuna App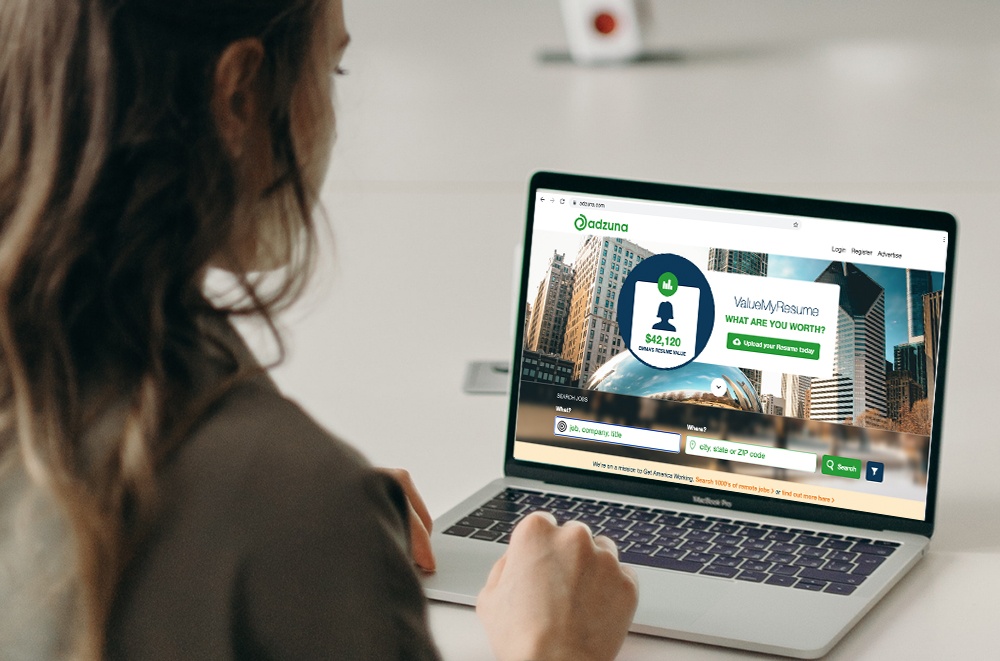 About Adzuna
Adzuna is a job search platform that provides users access to job listings from different parts of the globe and from different job search sites.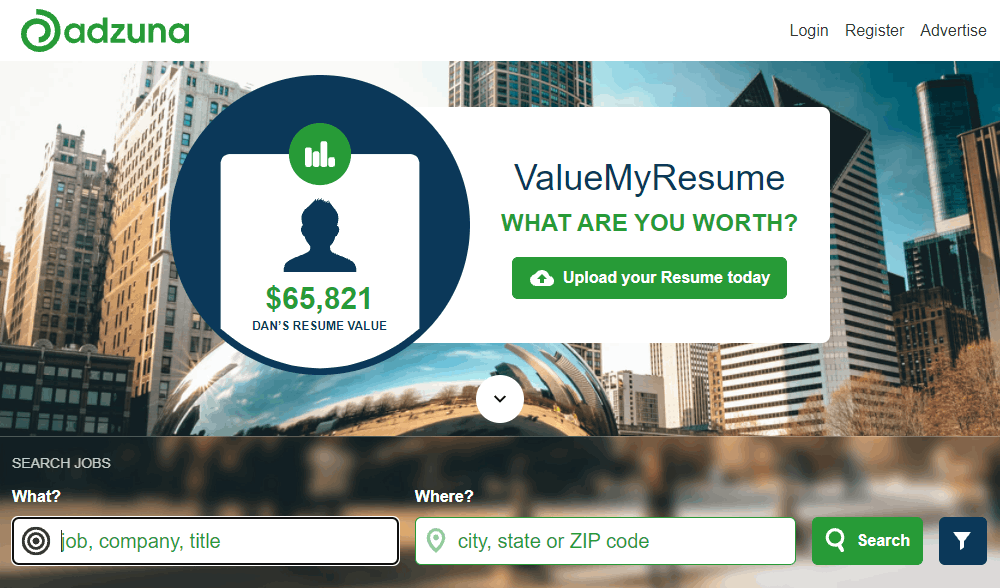 The goal behind Adzuna is simple: to help job seekers "zero in" on the right role for them.
Launched in 2011 and founded by Andrew Hunter and Doug Monro, Adzuna got its name from the word "zuna" which means "abundance" in various African languages.
The company aims to bring the best and most relevant job ads to users, thus the name.
How the Platform Works
Compared to other websites on the market, Adzuna claims to offer a smarter and more transparent job search platform that gives users only what they need. Through its approach, Adzuna brings accurate results and job ads in one place.
It works by scouring thousands of websites around the globe and provide only relevant ads and postings to their users based on their needs and preferences, rather than letting individuals go through different postings across various job sites.
What Adzuna Offers Job Seekers
One of the key highlights that job seekers benefit from with Adzuna is the variety of tools and resources available. These include allowing users to get access to local salary and hiring trends which lets applicants play the job-hunting game better.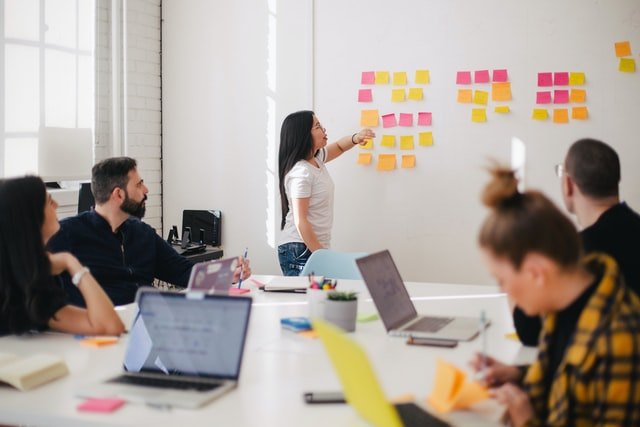 Adzuna brings smart matches closer to applicants. This way, they would not have to go through lengths to find roles, only to be disappointed that these are not what they have been looking for.
With its transparent search engine that uses artificial intelligence and other advanced technology, Adzuna can help users find the right role.
The advanced search function also helps job seekers as they can refine their search results. With this option, users can find and match exact phrases based on their target keywords and even have the choice to exclude words they deem irrelevant.
A Safe Space for User Information
While job seekers have access to jobs of their choice, their own information remains safe and secure since Adzuna does not provide access to users' data, unless they have chosen to apply to specific companies and employers.
Job Opportunities Across Different Sectors
As of writing, there are more than 6 million jobs available on Adzuna, all of which are live and active.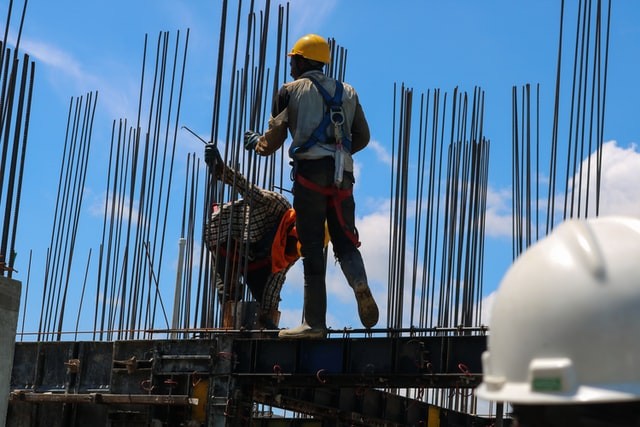 These jobs cover virtually almost all industries, giving job seekers unlimited opportunities to take their chances.
Some of the industries covered by Adzuna include accounting and finance, charity and volunteer jobs, customer service, engineering, healthcare and nursing, legal jobs, IT jobs, manufacturing positions, sales, retail, teaching, social work, and trade and construction.
Get Alerted About New Jobs with Adzuna
With various opportunities awaiting them, people may have a difficult time tracking each of these positions.
Thankfully, Adzuna makes it possible for users never to miss another job by giving them the avenue to sign up and receive alerts for the kinds of jobs they want to search for.
Finding Jobs with Adzuna
There are a number of ways individuals can find and apply for jobs using Adzuna. One of these is simply typing in keywords such as the job, company or title they are looking for, as well as their preferred location using the state, city, or ZIP code.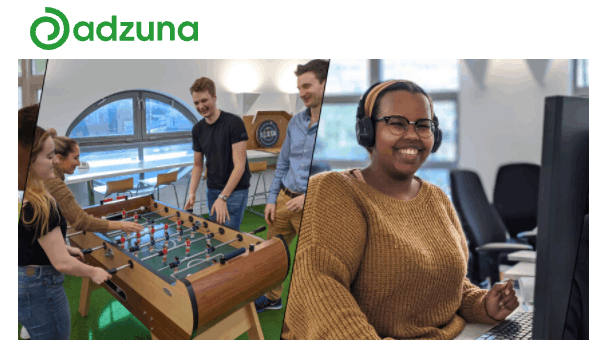 Once users are satisfied with the keywords they have keyed in, then they can proceed by tapping on 'Search' and Adzuna will provide relevant career listings that fall under these keywords. To apply, users will navigate to the chosen company's website.
Another way that individuals can search for jobs using Adzuna is to browse jobs by industry. Here, they can choose from the numerous categories and job industries available.
There are currently 29 categories in which to browse to find relevant jobs. Upon clicking any of these industries, jobs within the sector will show up on the page.
Searching by Location
Apart from picking jobs via industry, individuals can also choose jobs by location or by popular searches on the Adzuna platform.
The same principle applies and individuals need to choose a particular state from the United States they want to find jobs in.
Meanwhile, the popular searches on the website will be shown for users who choose this option, allowing them to see some of the hottest jobs right now.
Using the Advanced Job Search
For individuals who want to further refine and narrow down their searches, using the advanced job search section is the way to go.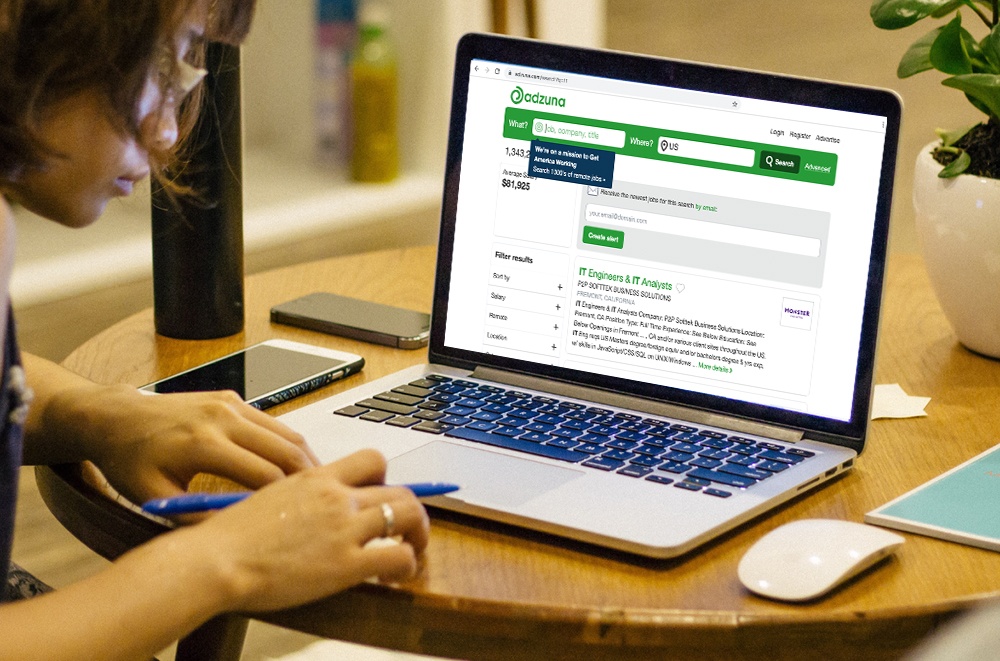 This section allows individuals to choose particular words they want to include and highlight in their job search, as well as those they want to exclude.
The advanced job search section also gives users the chance to only look for jobs within specific companies or locations.
Moreover, applicants can also key in their target salary range, from $5,000 to over $150,000 per year.
Finding Jobs by Employment Type
Users also have control over their desired employment type, such as permanent or contractual positions, and their hours, such as whether they want to work full-time or part-time.
Of course, applicants can also play around with results by filtering these based on the date they were added.
Creating an Account on the Platform
Individuals can use the Adzuna job search engine for free without having to create an account. However, those who sign up and register can easily apply for positions and even upload a resume on the website.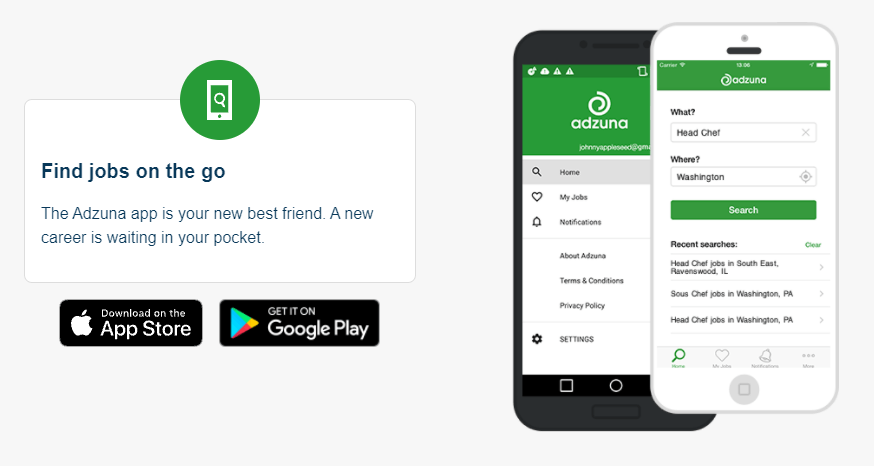 To experience a faster and more efficient application, as well as to help save jobs and applications, keep tabs on career moves, and the like, creating an account is essential.
Account creation on Adzuna only requires individuals to provide their email address and a password.
Alternatively, they also have the option to sign up and log in with accounts from other platforms like Facebook or Google.
ValueMyResume Feature
Those who want to go the extra mile and see how much they should be earning based on their experience may want to use Adzuna's ValueMyResume feature. This feature automatically evaluates a users' resume for any mistakes.
This helpful tool is ideal for those who want to see their resume from the eyes of a human resource professional. This resume checker not only analyzes common errors in spelling, but also delves in on career gaps, the overall length of the resume, and more.
The resume checker also gives applicants a deeper insight on how much they should be earning based on their experience and background in the field, equipping them with this industry information for when it comes to interviews and salary negotiations.
Downloading the Adzuna App
Adzuna makes sure that job seekers always have access to their apps and stay updated on the latest postings. With the Adzuna mobile app, users can finally find jobs even while they are on the go.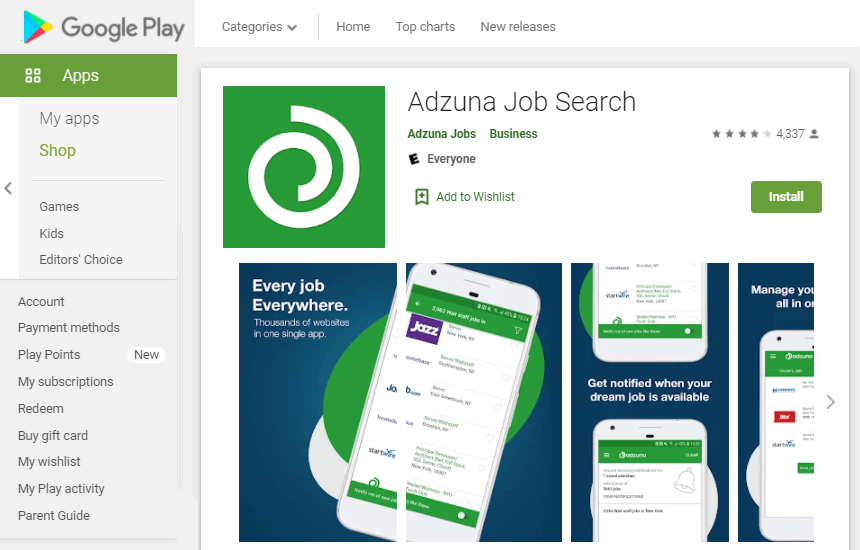 The Adzuna app is available for download on the Google Play Store and the App Store for Android and iOS users respectively.
The app is quite similar to the website in that it offers the same features, including predicted salaries even though these are not advertised.
The advantage of using this app is that it allows users to find jobs wherever they might be. They can even apply for career listings on the fly.
Tips for Using the Job Search Platform
Signing up for job alerts is perhaps one of the smartest decisions an applicant can make when it comes to job-hunting. Doing so prevents individuals from missing out on opportunities.
At the same time, these job alerts give users the chance to be the first ones to grab opportunities right away.
Uploading their resumes on the ValueMyResume page is also a great technique to give their resume a boost. Not only will it catch inconsistencies and mistakes, but this would also help individuals gain insight into what they could do to improve their resume moving forward.
The Takeaway
Adzuna is one of the great job search engines for jobs ads. This is best for individuals who want a comprehensive yet consolidated approach to job searching as they go about finding the career path that's right for them.