Many people want to find work in Australia and New Zealand to be able to experience the world from a new perspective. What better way to achieve these goals than to immerse themselves not only in the culture of the country but also in the working environment?
For those who are interested in searching for new opportunities in the Land Down Under, Seek Jobs can be of great help. Whether it's making a bold career move or simply planning for their future, applicants will have the peace of mind they need knowing Seek will be there for them.
Learn more about Seek and what it has to offer. This is perfect for individuals who not only want to find careers in Australia and New Zealand but also want a more efficient job application process.
Learn About Seek Jobs
What Job Seekers Can Get from Seek Jobs
Arming Users with the Right Information
Finding Work Through Seek Jobs
Learning How to Fine Tune Results
Creating a Profile on Seek Jobs
Downloading Seek Apps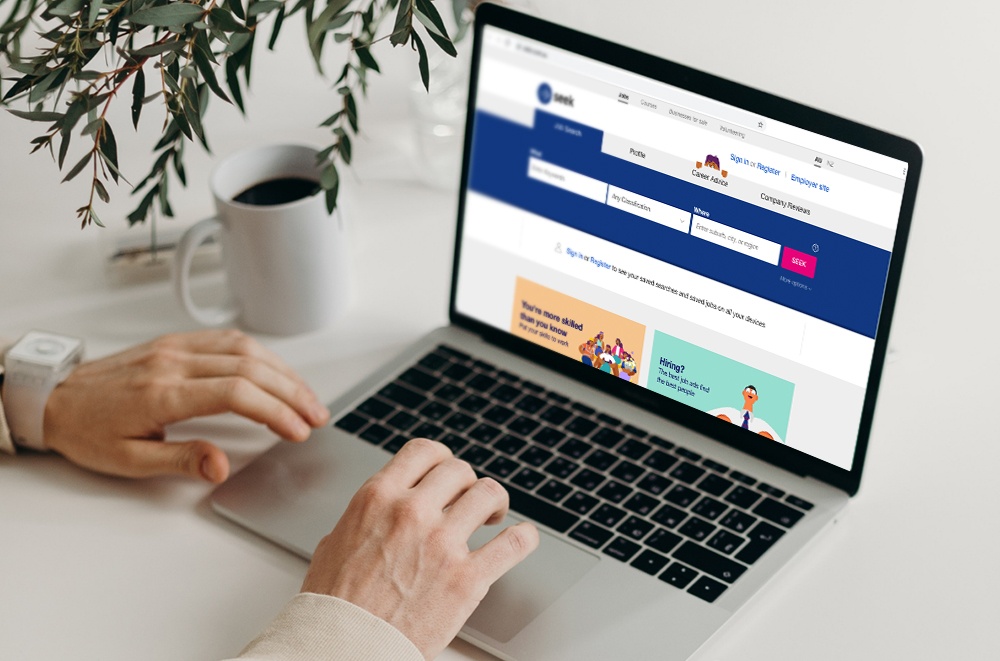 Learn About Seek Jobs
Seek Jobs is considered one of the leading job and employment marketplaces for both Australia and New Zealand. As a matter of fact, this job search engine platform claims to be the most visited career website in these two countries.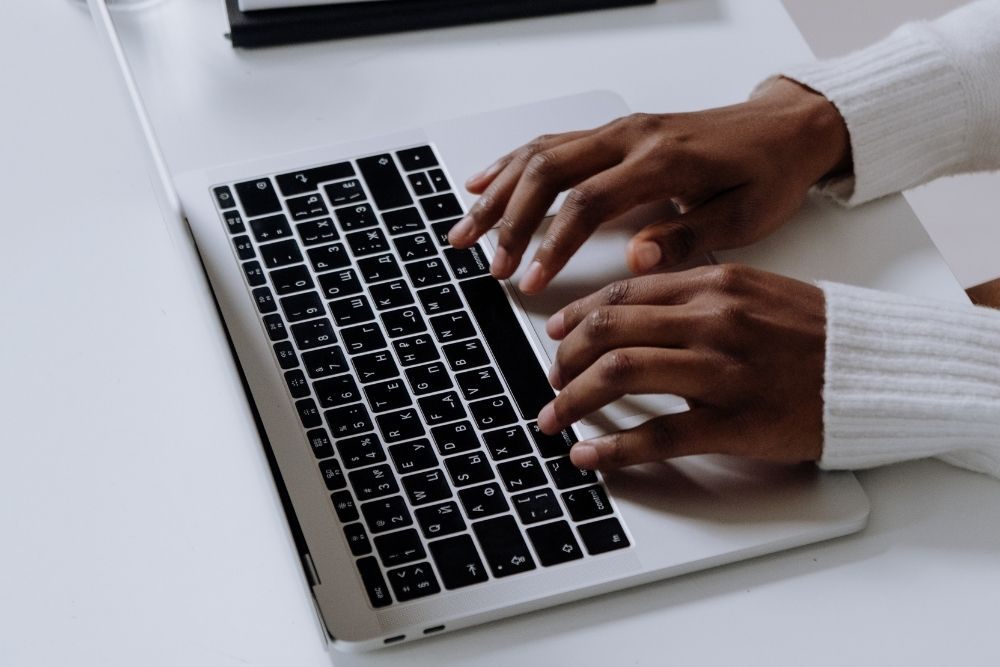 Apart from serving as a rich resource of job postings and career opportunities, Seek also arms applicants and candidates with career-related information designed to help them get ahead in the game.
Seek launched its website in 1998. It was founded by brothers Paul and Andrew Bassat. What started as an online version of print employment classifieds has now expanded into different avenues to help job seekers around the world.
As of writing, Seek has successfully cemented its presence not just in Australia and New Zealand, but also in China, Hong Kong, Southeast Asia, Brazil, and Mexico. It has engaged with more than 245 million candidates interested in finding the right job.
How Seek Works
Seek connects aspiring applicants to prospective employers who are also seeking out the right candidate to join their team. Individuals who sign up for a Seek profile can tell employers about their skills, experiences, and what they intend to do and achieve in their succeeding role.
Individuals can send out applications for their preferred roles using the Seek platform. Employers and recruiters, on the other hand, have the capacity to view applicants' profiles and review these as well as reach out to suitable candidates for the position.
In many ways, Seek Jobs only serves as a bridge to connect applicants to their dream roles and companies by publishing ads directly from employers and partner companies.
What Job Seekers Can Get from Seek Jobs
Seek Jobs truly makes finding opportunities faster and easier than ever before.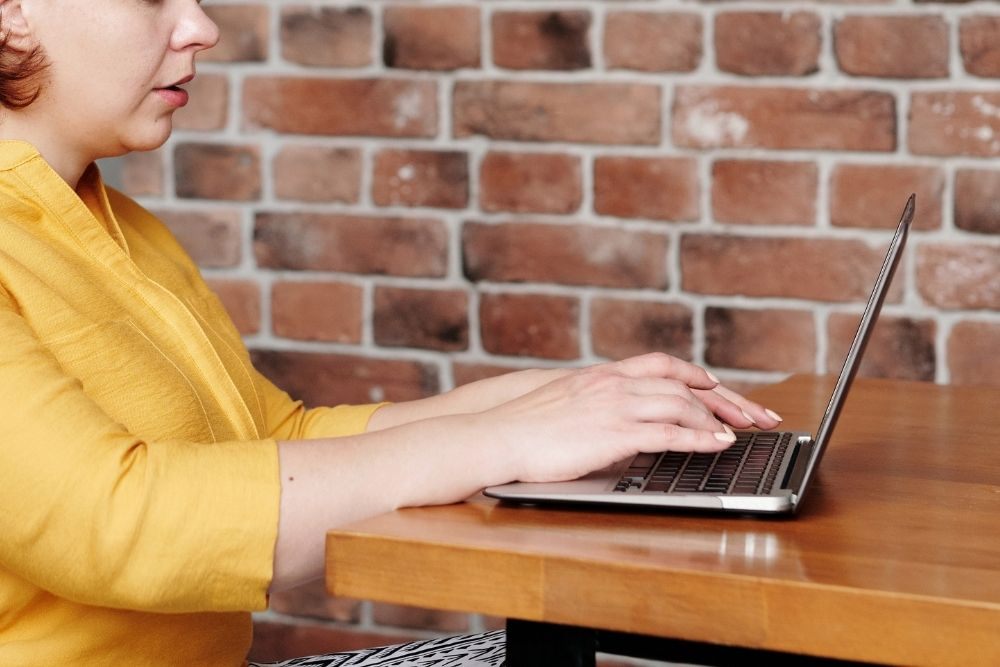 Its job search engine comes with a user-friendly interface that allows applicants to find a certain role, industry, or location they intend to work in.
What's more, users can refine and narrow down these results by work type or salary, bringing results much closer to what applicants are looking for.
Users will also be happy to know that Seek makes it possible for individuals to keep track of new jobs. They can sign up for alerts and notifications so that they can be the first to apply and increase their chances of being noticed or even hired.
Track Applications and Save Listings
What makes Seek one of the more efficient job search engines on the market today is that it lets users track their applications and even save job listings for future use and reference.
The application process is a breeze as well as it allows individuals to apply for jobs using pre-filled application forms.
Arming Users with the Right Information
To help keep things fresh, Seek also goes the extra mile of making users aware of postings that they have already seen.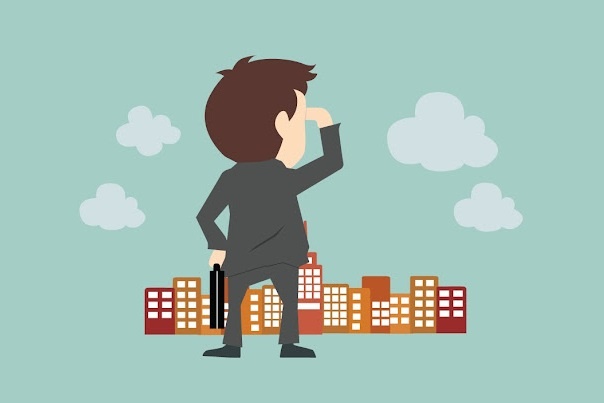 For those who are tired of not hearing from employers and recruiters, Seek provides some insight for certain roles and positions on whether or not the application has already been viewed, and by extension if the user is a viable candidate for the job.
Seek also has a dedicated Company Reviews page where individuals can go and find information about prospective employers.
This information comes straight from employees, allowing users to get the lowdown straight from the source.
Top Resource for Career Advice and Support
On top of these, Seek Jobs provides career advice on various aspects of the career-seeking journey.
From finding the right job for applicants, improving one's resume, gaining access to job growth trends in the industry, and many others, this section ensures that it can provide insights into whatever job seekers might need.
Finding Work Through Seek Jobs
There are various ways to go about finding jobs through Seek. One way to do this is to enter the relevant keywords users intend to look for on the job search area of Seek.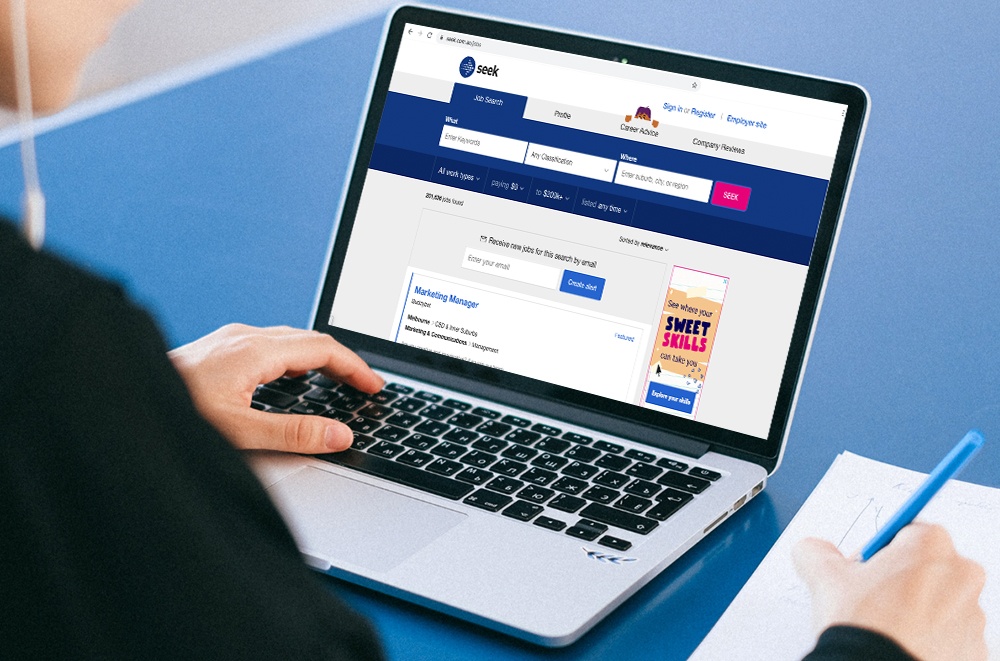 Apart from keywords, individuals can also play around with the classification, such as the industry or sector they wish to work in, as well as their desired location.
After choosing the said details, all people need to do is press on 'Seek' and the platform will bring up relevant job postings. Users can choose from the featured career postings provided.
Explore Careers with Seek
Users can also find jobs through the Explore Careers section located on the Career Advice page.
Here, individuals can browse jobs by industries, such as accounting, construction, information technology, and many others.
This particular section also bears insights into some of the jobs that have high satisfaction rates as well as those that provide large salaries.
Learning How to Fine Tune Results
After Seek has pulled up some of the job listings, users can still tinker with these and use filters to narrow down the results provided.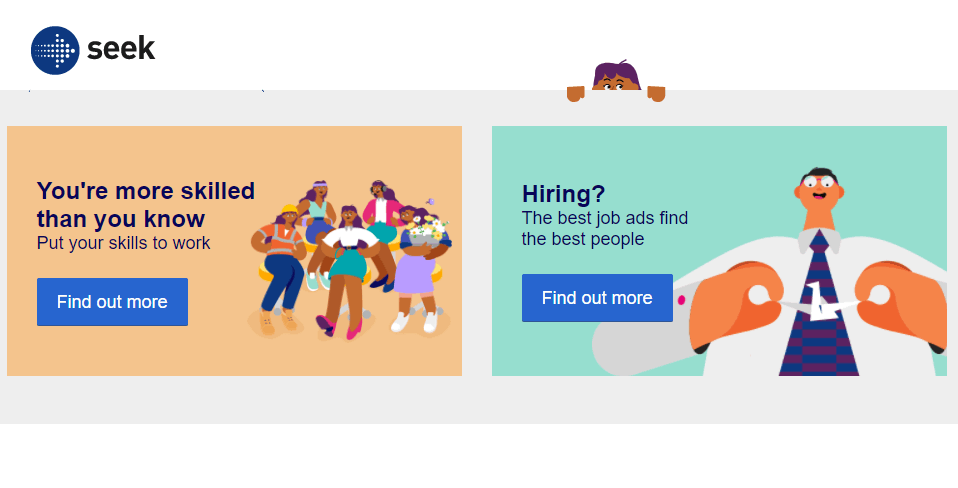 They can seek positions based on the type like full-time, part-time, contract/temp, and casual/vacation, as well as sort by relevance or date of posting.
Moreover, applicants can also choose what their hourly or annual pay looks like.
The ranges individuals can choose from starting at $15 to over $100 for hourly wages, while this can start at $30,000 to more than $200,000 for their annual salary.
Choose by Date Posted
As such, users can also pick the date the career postings were listed.
They can choose from any time, today, the last three days, the last seven days, or the last 30 days.
Creating a Profile on Seek Jobs
Job seekers are free to use Seek for their job hunt. However, those who want a simplified and more efficient approach towards applications can also create and register for a Seek profile.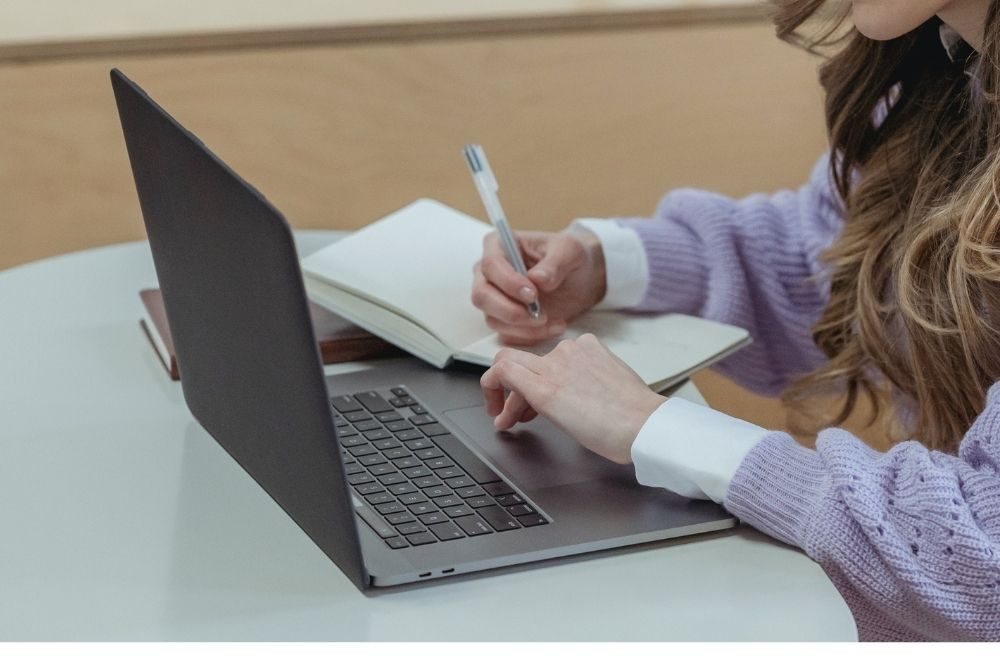 The profile page will allow individuals to provide their personal summary, a detailed list of their career history, their educational background, and more.
To do this, individuals would only need to provide their email addresses and nominate a password to start. They can tinker with their experience, background, and other essential information later on.
They can also upload their resume for a faster and more seamless application process.
Why Consider Creating a Profile
While individuals can easily search for jobs without having to create a profile, the downside to this is that they cannot apply for jobs without a Seek account.
This is one of the reasons why creating a Seek Jobs profile is an advantage, especially as this allows applicants to proceed with their application using pre-filled application forms.
With a profile, employers can also reach out to job seekers with the right opportunities as they can view candidate profiles. However, users are able to manage who can view their profile while still getting the career listings they prefer.
Downloading Seek Apps
For people who want to find jobs on the go or those who do not want to miss out on opportunities, Seek also has a mobile app.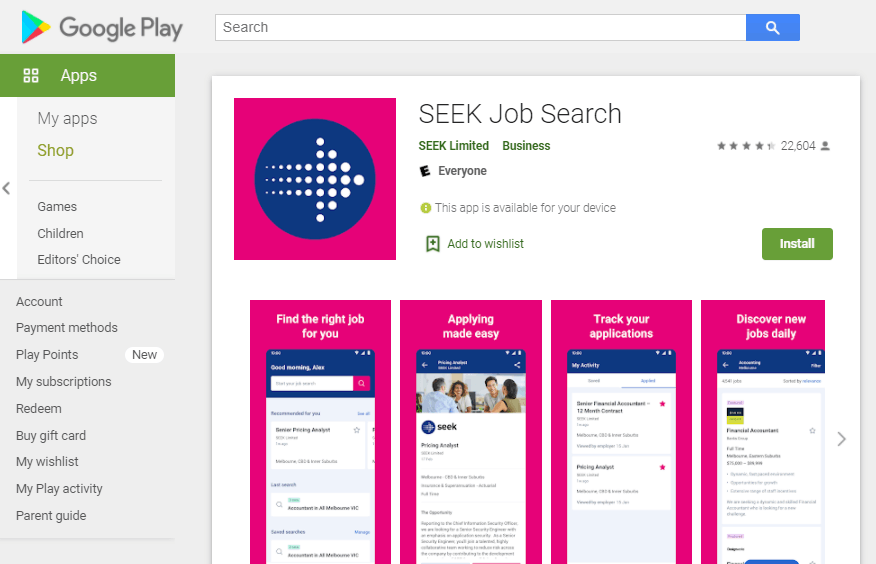 Similar to the website, the mobile app is free to use and download.
Users get all the same features that are available on the website, including tracking applications, saving potential jobs, having the capacity to search for career listings, and even changing and updating their respective profiles.
How to Download
For Android device users, you can download the app by opening the Google Play Store app on your device. Search "SEEK Job Search" to find the correct app and click the Install button to start the installation.
For iOS device users, open the Apple App Store from your Apple device and search for "SEEK Jobs – Job Search". Select the app from the list of results and click the Get button to begin downloading it to your smartphone.
The Bottom Line
Seek Jobs is an ideal job search platform to use for those who are looking for better opportunities in Australia and New Zealand.
With its no-frills interface and its useful resources, candidates will be equipped with the right tools to apply for the right job.