The government has launched several programs designed to help individuals and households live their lives at a humane standard. These initiatives typically focus on different groups of the citizenry including the unemployed and differently-abled, as well as women and children, just to name a few.
Those who need short-term help for their households should take a look at Temporary Assistance for Needy Families (TANF). This program is designed to bring economic aid to families, especially those with minors.
Those who are interested in TANF and the benefits it offers should find out more about qualifications and other related information available in this article.
What Exactly Is Temporary Assistance for Needy Families?
Where Is TANF Available?
Benefits Provided by the Program
Applying for Temporary Assistance for Needy Families
What You Need to Know Before Applying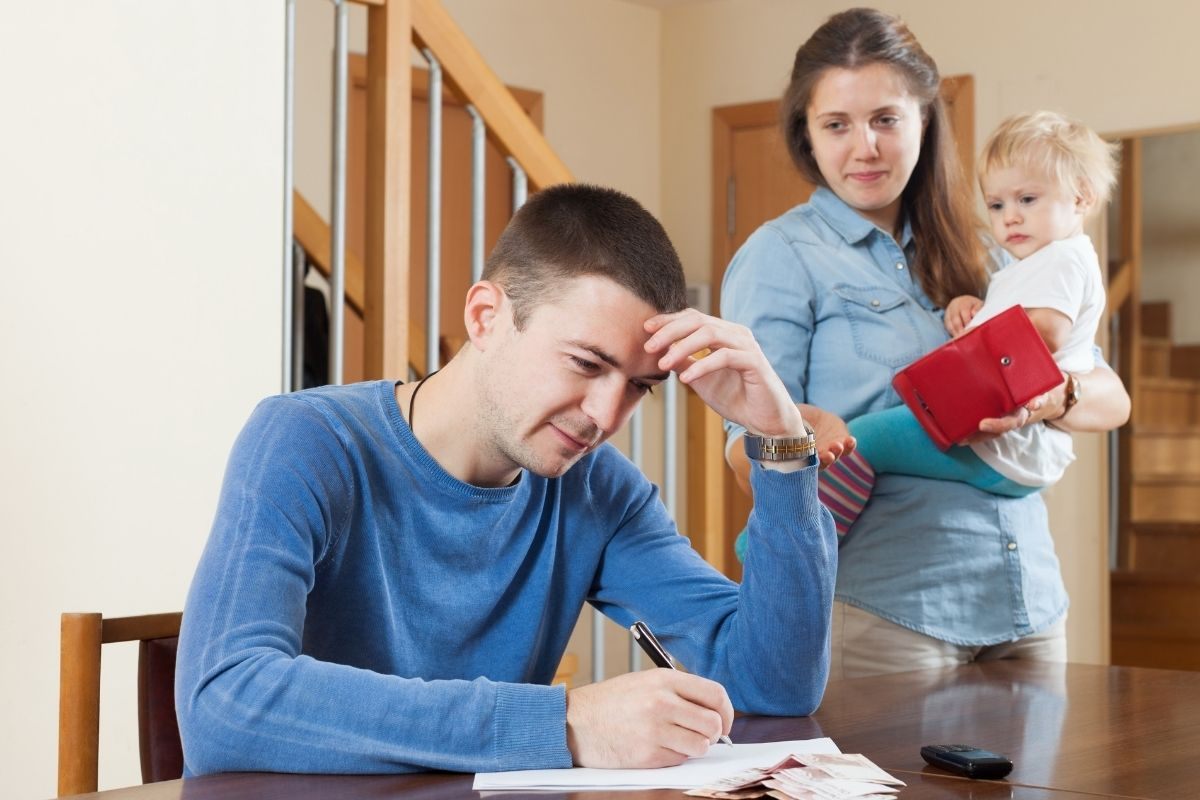 What Exactly Is Temporary Assistance for Needy Families?
Temporary Assistance for Needy Families is a short-term government initiative that enables states and territories in the United States to fund and operate benefits committed to helping low-income families. One of the main modes of giving beneficiaries aid by funding important services.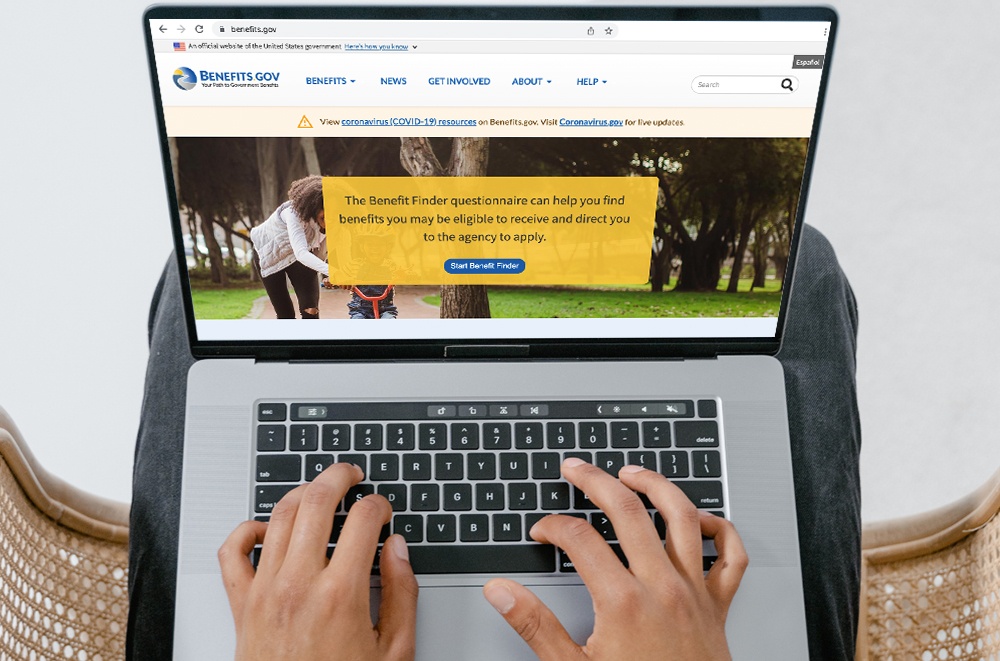 The federal government, through the Department of Health and Human Services, provides services that can help beneficiaries sustain their needs. Some of the services funded by this program include employment support and childcare.
In 2020, the program was able to help almost 900,000 families, with almost half having adult recipients and more than half having child recipients. Out of the total number, almost 500,000 families have no adult recipients.
Other Information About TANF
While the program is operated by the US Department of Health and Services, it is handled by an agency under it called the Administration of Children and Families, which is under the Office of Family Assistance.
The initiative replaced Aid to Families with Dependent Children and other similar programs, which could be the reason why it covers a lot of services and needs.
The Personal Responsibility and Work Opportunity Reconciliation Act of 1996 paved the way for the creation of TANF.
Where Is TANF Available?
Every eligible individual and household in the United States should be able to access the services this program has to offer. It is available in all states in the country, as well as the District of Columbia and US territories such as Guam, Puerto Rico, and the US Virgin Islands.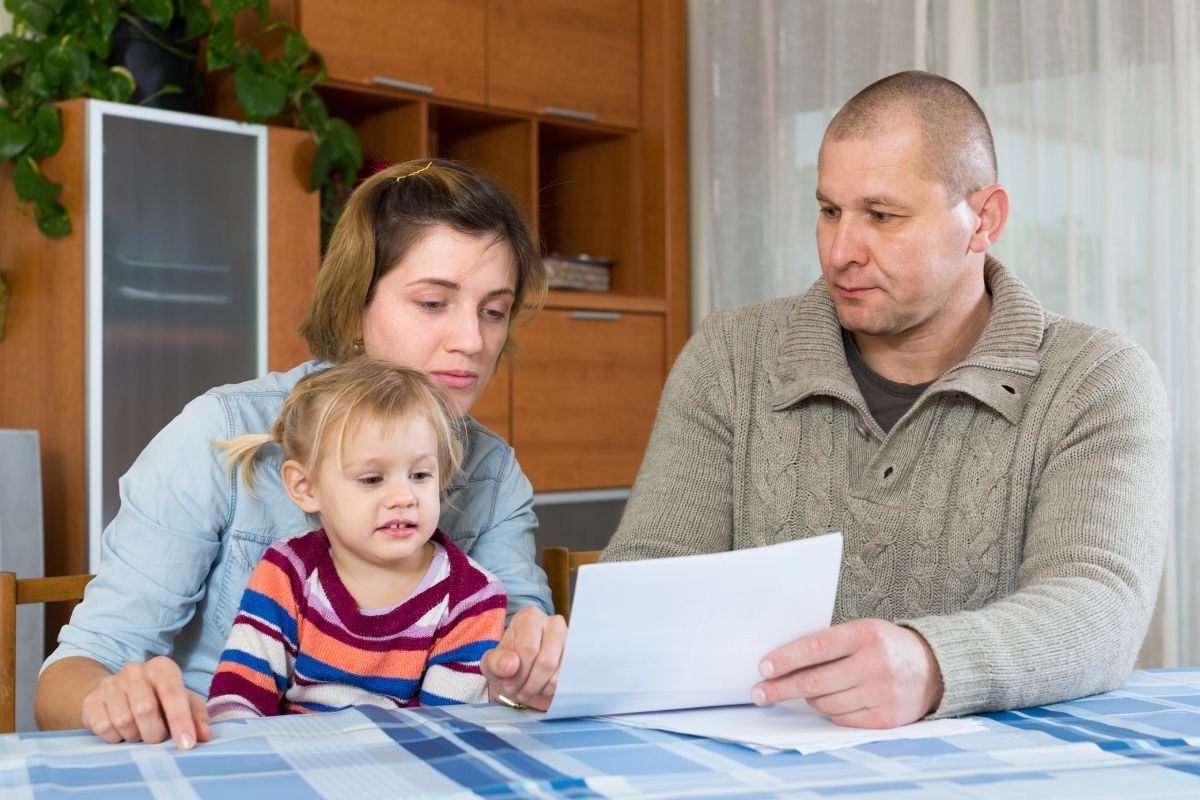 Aside from these, those residing in reservations and native organizations should be able to apply via the tribal TANF program.
Alaska Native organizations and Native American tribes recognized by the federal government can apply through tribal TANF.
Some examples of tribal nation or organization that received funding through TANF includes the Cherokee Nation in Oklahoma, the California Indian Manpower Consortium in California, the Crow Tribe of Montana, the Hopi Tribe in Arizona, and many more.
How the Program Works
The Temporary Assistance for Needy Families initiative allowed states to receive $16.5 billion in funds, which it uses to finance support programs for qualified individuals and families to be economically self-sufficient.
The goal of TANF is to help households with children so that these minors can receive proper care from their immediate or extended family. Another important goal of this initiative is to help parents reduce their dependence on welfare programs by offering support for work and marriage.
Minimizing out-of-wedlock pregnancies and encouraging two-parent families are also part of the mandate of TANF. These goals cover a lot of ground when it comes to the social welfare of Americans, making it an option for needy families and individuals in need.
Benefits Provided by the Program
Keep in mind that the federal government is not the entity distributing cash assistance for qualified families. Instead, the task is given to state governments, which have their respective TANF offices that handle applications, evaluations, and distributions.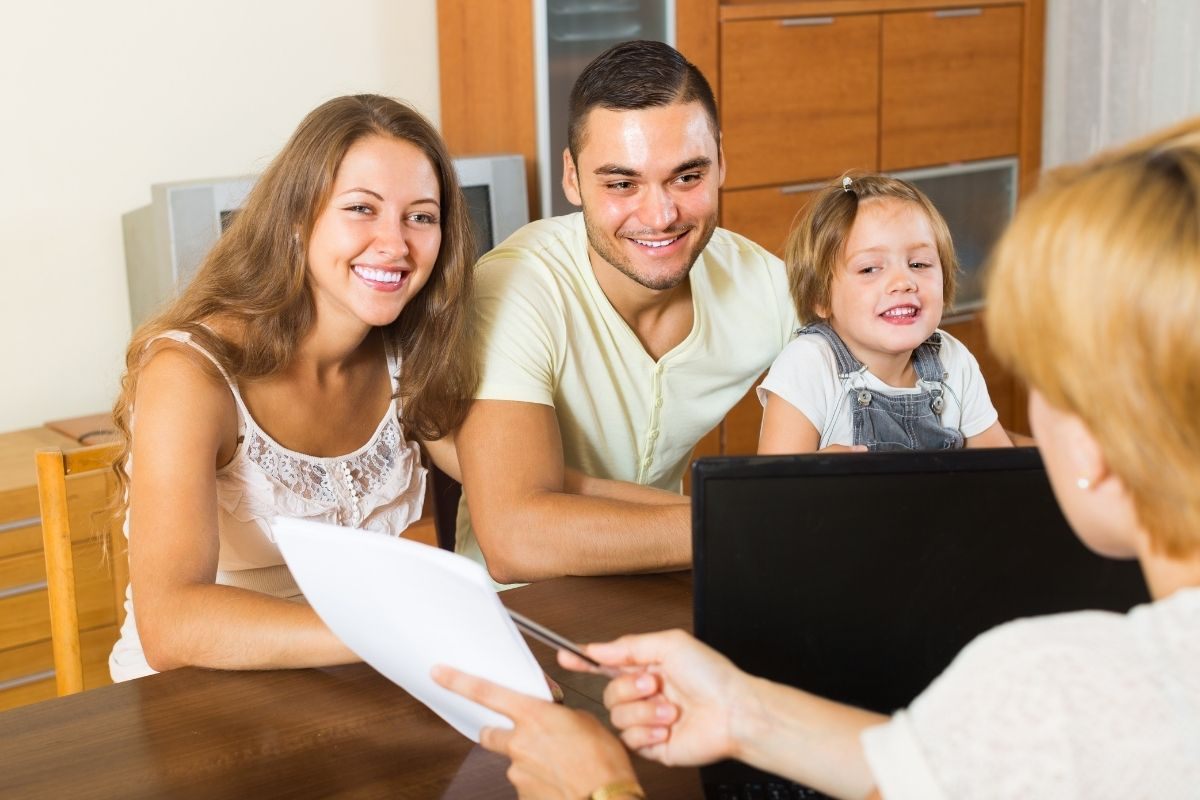 To aid the lives of recipients, especially families with children, TANF helps launch programs that align with the goals of the program including child care and other services.
The government ensures that respective programs in states, tribes, and localities can improve their service through the Office of Family Assistance's training and technical assistance. This is designed to help agencies elevate the quality of their respective programs so that they can effectively help beneficiaries.
The PeerTA program enables TANF community members to get support from peers, access an online learning center, view webinars, check other initiatives, and prepare for jobs.
Pros and Cons
The goal of TANF is pretty broad, which means that it covers a lot of needs, as long as applicants are eligible. This is a good thing because it can help in improving and maintaining the quality of life of recipients in different aspects.
However, a disadvantage brought by the broadness of TANF's goals is that its specific offerings are not well-defined. Different states may have different offerings, depending on their agencies, ad long as they align with the goals.
This is why interested individuals should take some time to get in touch with the concerned agency in their state, territory, or tribe. With this, they can inquire about the services they can receive through the program.
Applying for Temporary Assistance for Needy Families
As mentioned, TANF is intended to help families with children. However, there are qualifications applicants need to satisfy in order to receive TANF benefits, just like the case with most government social programs.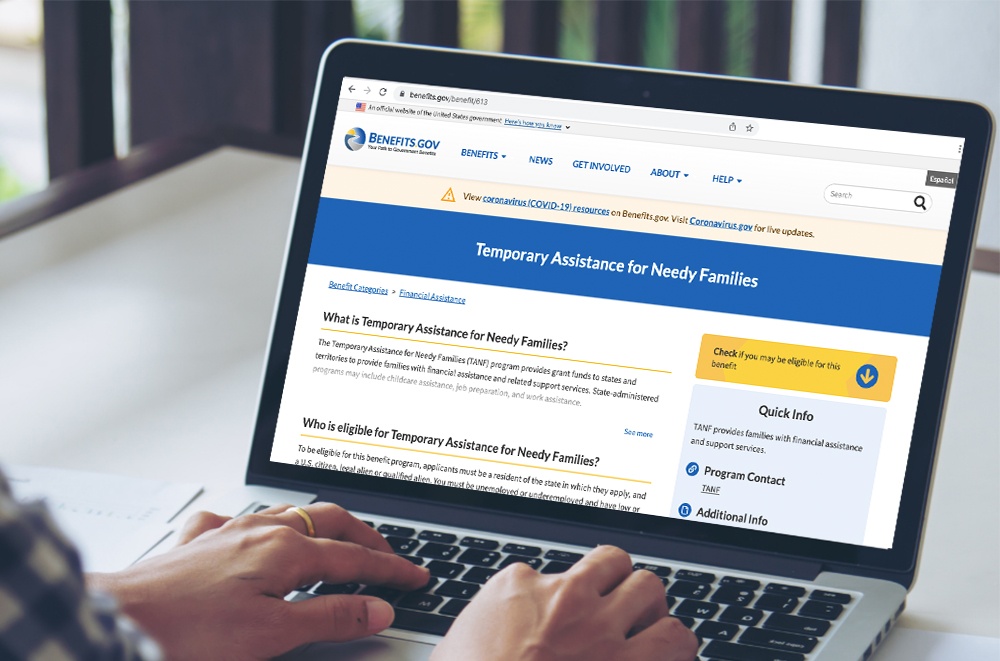 The agency in charge will be assessing applications to sort through all applications to find eligible ones. From there, another evaluation may be in place. Keep in mind that various state and territory offices may implement different processes.
Interested individuals should remember that they need to be a US resident, citizen, qualified alien, or legal alien to qualify for this program. They are also only eligible if they are a resident of the state or territory where the TANF office they are applying to is located.
Applicants should also be unemployed, underemployed, or have low income. Aside from this, they should also have a child aged 18 and below. If not, applicants should be pregnant or 18 years old and below acting as the head of the family.
Eligibility Check
The good news is that interested individuals can take an eligibility test to see whether they qualify for TANF. To check, users just need to enter their date of birth, citizenship status, employment status, role in the household, and age of children under their care.
They should also provide information about their income and health by indicating whether they or their minor dependent have any of the listed conditions. Some examples include HIV or AIDS, children with ADHD, limb loss, breastfeeding, mental illness, and more.
After this, the test will tell them if they are eligible for the benefit and will provide information on how to proceed. Qualified individuals will need to fill out a TANF application form and submit it to the nearest office along with supporting documents.
What You Need to Know Before Applying
Before proceeding to apply to the Temporary Assistance for Needy Families, interested individuals should know that there are limitations to what this program can offer. Knowing these essential details can help manage their expectation, so they will be ready.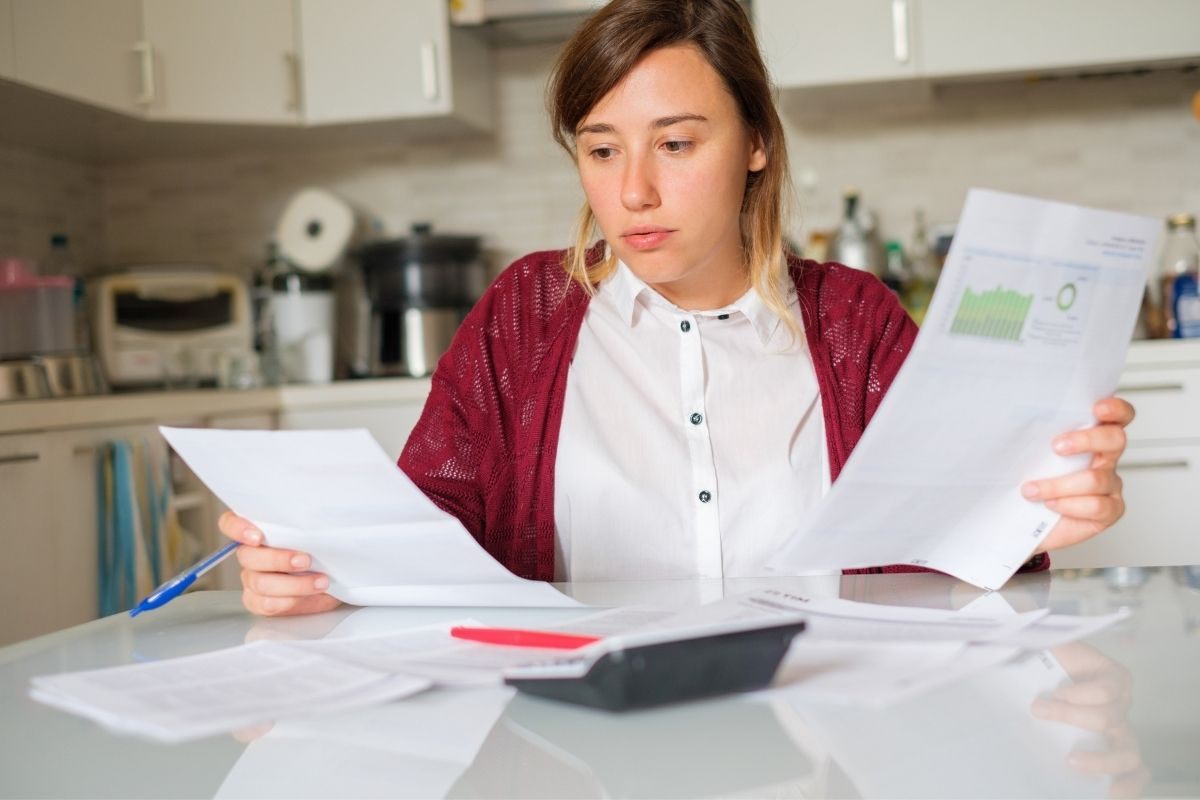 One of the most important limitations of TANF is it is only temporary, as shown in the name. Families cannot rely on this benefit in the long term because of this. So, once the benefit period is over, they may need to re-apply or apply for other programs.
Another thing to remember is that some of those applying to this program expecting monetary aid will need to find another way to get funds, as the focus of this particular initiative is providing services to families. TANF only offers cash assistance to low-income families with children.
Lastly, applicants should remember that there are eligibility requirements that help determine whether they qualify for the benefits. The best thing to do is to gather documents supporting their application even before going to the office to minimize the hassle.
Contacting TANF Agencies
Those who have questions about the TANF benefits should get in touch with the concerned agency by emailing info.OFA@acf.hhs.gov or by giving their nearest office a call.
However, a personal visit to the office may be most useful because it can give them more information not only about the benefits, but also about eligibility, duration, and much more. Plus, they can also initiate the application process right then and there.
Individuals who find themselves unable to apply for TANF because of illegibility will be glad to know that they can use the benefit finder, which will help them look for social programs they can apply to. Some applicants may be eligible for programs such as the WIC benefit and more.
The Bottom Line
Temporary Assistance for Needy Families is one of the most worthwhile ways to get help from the government, especially for households with children.
Now that you know what TANF is and what it takes to get it, you can proceed with your application and get the help you deserve.
References
Temporary Assistance for Needy Families
The Personal Responsibility and Work Opportunity Reconciliation Act of 1996 – The Personal Responsibility and Work Opportunity Reconciliation Act of 1996 | ASPE